The site offers
Universal Traveller inspires luxury adventure travellers to get out and explore the world by providing detailed information on a range of international destinations.
My destination guides help travellers discover all the best things to do within a location, accompanied by reviews of luxury hotels, tours, restaurants and products.
Universal Traveller inspires travellers to explore the world in luxury without giving up their sense of adventure.
About Me
I am Tim, the creator behind Universal Traveller.
My passion for travel has lead me to study International Tourism Management in various countries across the world, work as a Flight Attendant, and now work full time as a Destination Marketer.
I commenced traveling as a young adventurous backpacker, but now prefer to travel in a little more luxury, but I have not lost my love of adventure.
Benefits for you
Promotion of your business to over 140.000 luxury adventure travelers via my blog, social media, and email subscribers.
Promotion of your business by a well respected key social media influencer within the international travel community.
Possible Cooperations
Brand Ambassadorships/ Sponsoring
Product, Tour, Airline and Accommodation Reviews
Competitions
Sponsored Posts
Press & Blogger Trips
Social Media Promotion
In-Post Links
Freelance Writing
Any other ideas? Tell me what you have in mind
I can also work out a whole Marketing Campaign for your brand that includes mentions on my social media accounts as well as on my blog(s).
I am proud to have worked with
Hotels
Shangri La Taipei – Majestic Grande Bangkok – Grand Hyatt Taipei – Hilton Colombo – The Vijit Resort Phuket – Sukko Spa Resort Phuket – Two Seasons Resorts Coron – Peace Resort Ko Samui – Dusit Thani Bangkok – Bear Forest Villa Hualien – The Funny Lion Coron – Posada del Angel Antigua – Pandanus Resort & Spa – The Scent Hotel Ko Samui – Cucuve Suites – Galapagos Eco Friendly – Hotel Albemarle – Casa Playa Mann – Hotel Katarma – Center Hotel Miðgarður – Sangay Spa Hotel Baños – Luna Volcan – Kaia Hotel – El Septimo Paraiso – Misibis Bay Hotel – Aochalong Resort Villa & Spa Phuket, etc.
Tourism Boards
Vancouver Tourism Board – Philippines Tourism Board – New Caledonia
Brands
Boston Harbor Cruise – Costa Rica Sky Adventures – 100% Aventura – Cebu Pacific – Ride The Ducks Seattle – S-Pool Sparkasse – GPSMyCity – Paddle to the Penguins – Zenia Spa – Galapagos Dreams – Isatourex – Planet Ocean – Troll Expeditions – Sterna Travel Iceland – Reykjavik Sightseeing – Perlan Museum – Parapuerto Miraflores – UT Luxury Travel –The Lima Gourmet Company – Salty Desert Aventours – Peru Hop – Gravity Bolivia – Peru Rail – Bucket Pass – Quito Tour Bus – Helisight Tours – Thermal Beer Spa Budapest – Taste Hungary – Parapuerto Miraflores – The Lima Gourmet Company – Paragliding Paracas – Flamenco Bahia Tours – Dito SandXSports – Mayon ATV Tours – Real Rocks Railay – [email protected] at Grand Hyatt Erawan Bangkok – Paste Bangkok –Red Sky at Centara Grand at CentralWorld – Siam Wisdom Bangkok – Tiger Muay Thai Phuket – ATV Phuket – Phuket Marine Tours – Flying Hanuman – etc.
Sponsored Posts
SafetyWing – Inca Trail Tours – visumantrag.de – Mallorca House Rent –Norsk Høstfest – Air Calin – cheapOair – Globelink International Ltd. – Club1Hotels – Gleem – etc.
Fashion Brands
Instagram Campaigns
GetYourGuide – Dopper – Sangay Spa Hotel – Hotel Albemarle – PME Legend – Deejo – Gleem – etc.
Other Clients
Other Projects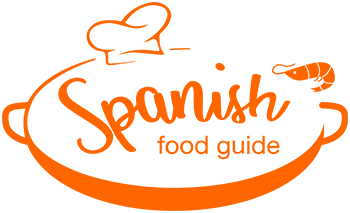 Contact
For more information, my Media Kit and to discuss advertising and partnership opportunities please feel free to email me: [email protected]
I look forward to working together with you!
Tim Kroeger
Tim Kroeger Media LLC