Machu Picchu is easily accessible, and there a several ways visitors get there. Check out our guide on how to get to Machu Picchu, Peru.
Machu Picchu is, hands down, one of the coolest places on the planet.
Nestled high in the Andean mountains, some eighty miles from Cusco, it's perhaps the most recognizable archaeological site in the world.
Machu Picchu was once used as a retreat for the Incan royal family, and the height of the site's occupation was before Spanish contact and invasion.
But, unlike many old Incan cities and monuments, Machu Picchu was never located or looted by Cortes or his Spanish invaders.
Historians speculate this may be because, unlike Incan llamas, Spanish horses simply couldn't climb the steep stairs or paths that the Incans had carved into the mountains.
That's why, when the city was "discovered" by US archaeologists in the early 20th century, it was deemed the "lost city of the Inca."
And when you visit, you'll understand why those archaeologists were so impressed.
Machu Picchu is easily accessible, and there a several ways visitors get there.
So, to help you decide the best option for you, we've compiled this list of six different ways to get to Machu Picchu.
Whether you plan to hike the Inca trail with a tour, take the train in, or something in between, we've got you covered.
Where is Machu Picchu
Options to get to Machu Picchu
The following table outlines all options to get to Machu Picchu:
| Method | Travel time |
| --- | --- |
| Salkantay Trek to Machu Picchu | 5 days |
| Without Tour Guide via Hydroelectrica | 1 day |
| Hire a guide for a private 2-day tour | 2 days |
| Choquequirao to Machu Picchu Trek | 7 days |
| Salkantay and Inca Trail trek | 6 days |
| Train | 1 day |
| Cusco to Machu Picchu | Read More |
How to get to Machu Picchu, Peru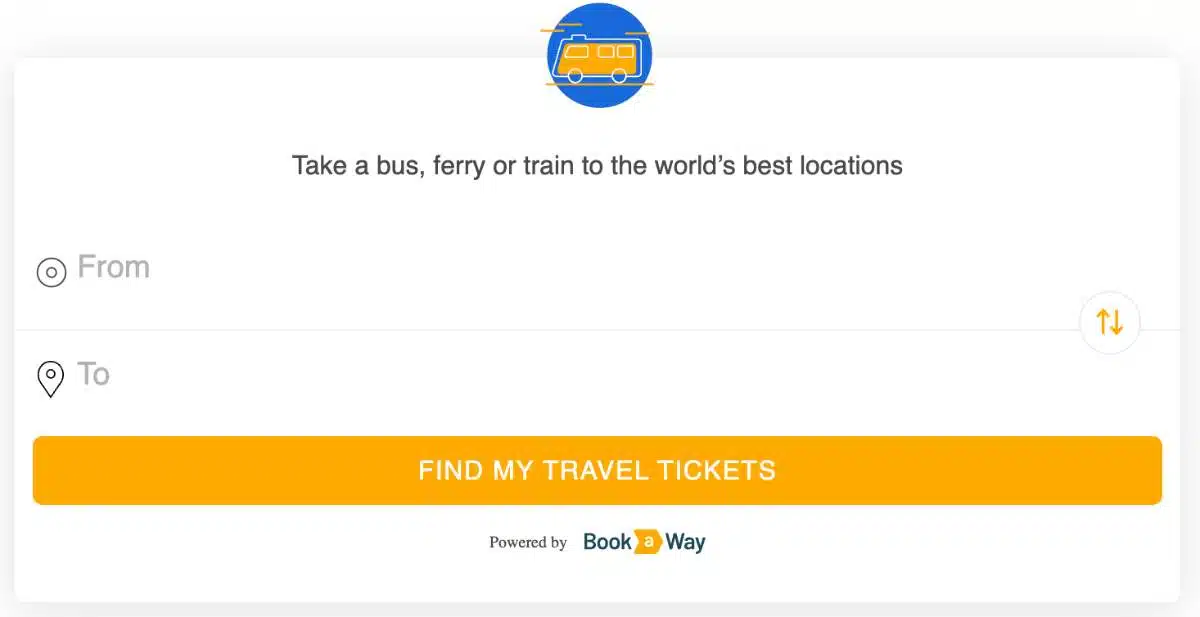 1. Salkantay Trek to Machu Picchu
Recommended by Campbell & Alya from Stingy Nomads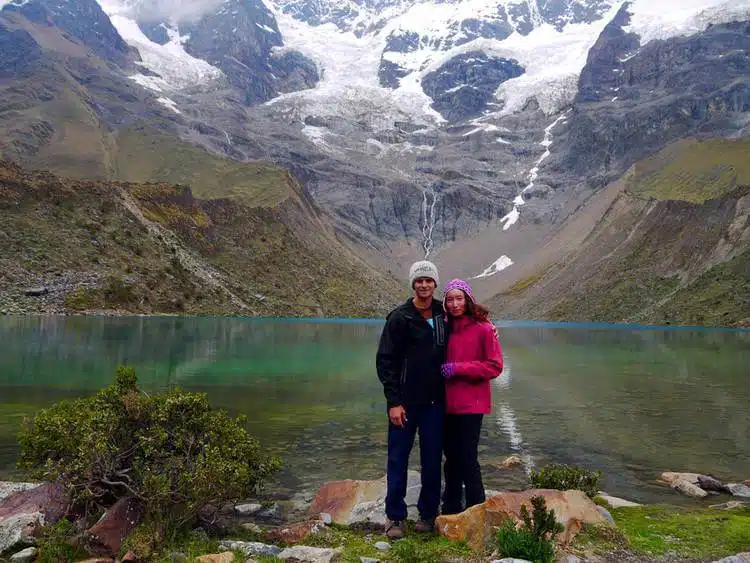 Cusco has a lot to offer to tourists, from impressive Inca ruins to stunning colonial architecture and a great network of hiking trails.
One of the greatest hikes is the Salkantay trek to Machu Picchu – in our opinion it's a better alternative to the Inca Trail.
First, because it's cheaper to do even with a tour company; second, because there are fewer people and third, it's possible to do it on your own.
Salkantay trek is a 74 km route that requires 5 days to complete. The trek starts at the small town of Mollepata – 100 km from Cusco and finishes at Aguas Calientes, a getaway to Machu Picchu.
Salkantay trek is a great combination of interesting Inca ruins and fantastic scenery of the Andes; Humantay lake, Salkantay lake and glacier, hot springs, Llactapata ruins, and of course famous Machu Picchu.
The trek is quite challenging especially the first two days due to high altitude; sometimes the trail goes over 4000m, with the highest point – Apacheta Pass, over 4500m- requiring good acclimatization.
Most of the nights on the trek hikers camp at designated campsites with basic facilities, at this altitude temperature at night can go to below 0°C – it's important to have the right camping gear; good tent, warm sleeping bag, camping mat, stove, etc.
Salkantay trek is a real adventure with climbing over the high passes, camping under the stars, rocky terrain, fantastic scenery, and great biodiversity if you love hiking and outdoors we'd recommend doing this trek from Cusco.
2. Without Tour Guide via Hydroelectrica to Machu Picchu
Recommended by Eoin from Dollys Quest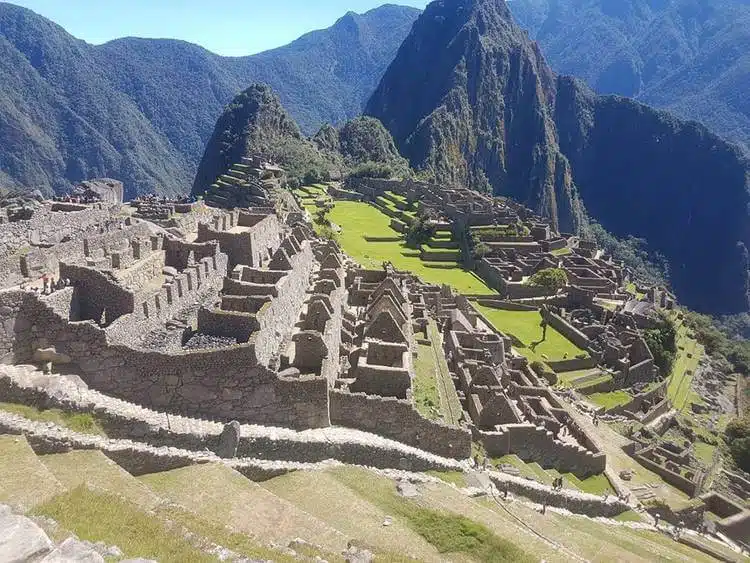 When my friends and I visited Cusco, we decided that we would make our way to Machu Picchu. We were not too fussed on group tours and it seemed like a bit of an adventure to do it ourselves.
To be honest, going as part of a group would probably have been more exciting as going self-guided means, for the most part, you must skip some of the incredible hiking opportunities and trails that make up many tours.
We decided to go via Hydroelectrica, a town/staging area for the last leg to Machu Picchu. To reach this area we arranged a bus from Cusco that brings you as close to Machu Picchu as possible.
From here we walked for two hours to reach the town of Aguas Calientes at the base of Machu Picchu. The following morning was spent hiking all the way up to Machu Picchu and exploring it for a few hours.
Although a relatively short visit it is one of the cheapest ways to reach Machu Picchu and not being avid hikers we were happy to skip the other tours.
3. Hire a guide for a private 2-day tour to Machu Picchu
Recommended by Kaila from NylonPink.tv
My favorite way to get to Machu Picchu is by hiring a guide for a private 2-day tour. I am more of a luxury traveler so I'm not down to do the 4-day Inca Trail, although it sounds amazing!
My route takes you from Ollantaytambo to Machu Picchu Station. If you are arriving in Cusco, the private guide will pick you up from Cusco and bus you to Ollantaytambo.
From there, you'll jump onto one of the trains at the Ollantaytambo Station to take you on an approximately 1.5-hour scenic train ride over to the Machu Picchu Station.
You'll arrive at the Machu Picchu station around early afternoon, leaving you the entire afternoon to explore the city Agua Calientes, where you'll overnight before trekking it over to Machu Picchu the next day.
Agua Calientes has plenty to keep you busy, including the hot springs, scenic waterfalls, restaurants, and shopping.
After spending the night in Agua Calientes, you'll wake up bright and early the next morning to line up for the short bus ride up to Machu Picchu (about 25 minutes).
It's a long line, but it moves quickly, so you'll board your bus in about 15 minutes. I love having a private guide to Machu Picchu, it's a good way to see one of the seven wonders of the world at your own pace!
4. Choquequirao to Machu Picchu Trek – 7 days
Recommended by Ariana from World of travels with kids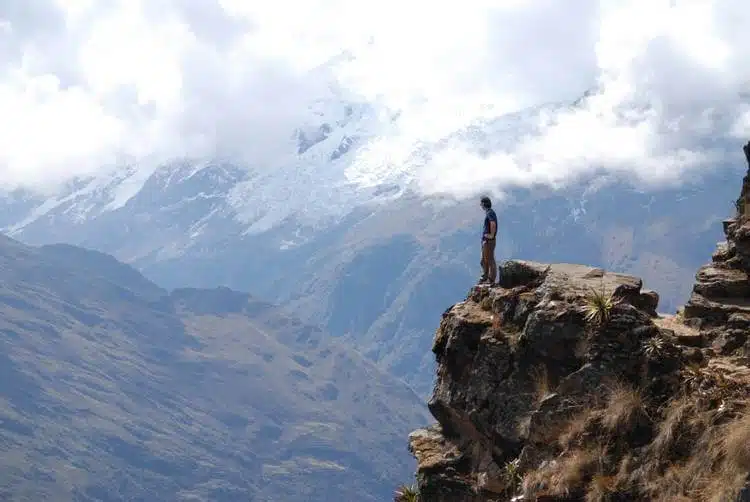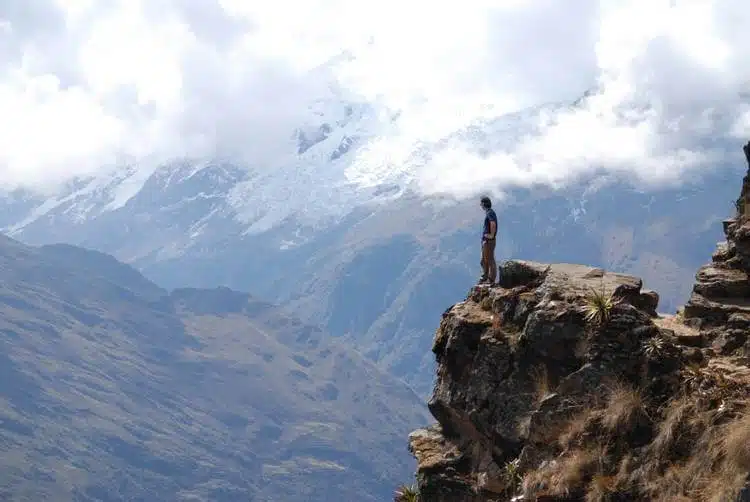 One of the most epic ways to get to Machu Picchu is by following little-known Inca Trails and visiting her "sister city" Choquequirao on the WAY to Machu Picchu.
This is truly an epic 7 or 8-day hike that ticks all the boxes for people looking for "different." If you haven't heard of Choquequirao before, it was re-discovered by Europeans well before Machu Picchu and languished in obscurity due to its' remote location.
Perched high up above the Apurimac River, a visit to the ruins of Choquequirao is a challenging two-day hike and still receives very few visitors. That will all change – when someday – they build a cable car to Choquequirao.
So right now – do something that you will never regret and falls in the very "Different" category. First, hike to Choquequirao and then continue past obscure Incan ruins, crossing the gorgeous Victoria pass (where the Incas once mined silver) and then continue onwards towards Machu Picchu.
As the crowning glory of this challenging 8-day trek, we visited Llactapacta (which had been lost for nearly 100 years) and looked straight across at Machu Picchu.
5. Salkantay and Inca Trail trek to Machu Picchu – 6 days
Recommended by Ariana from World of travels with kids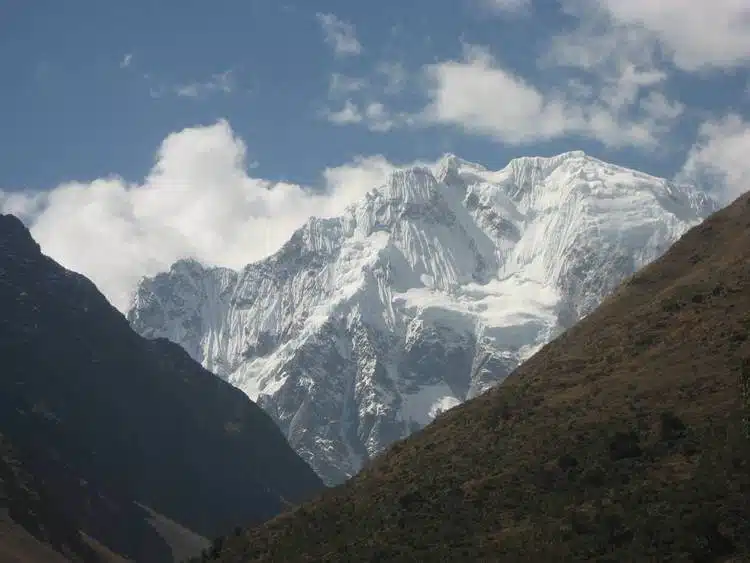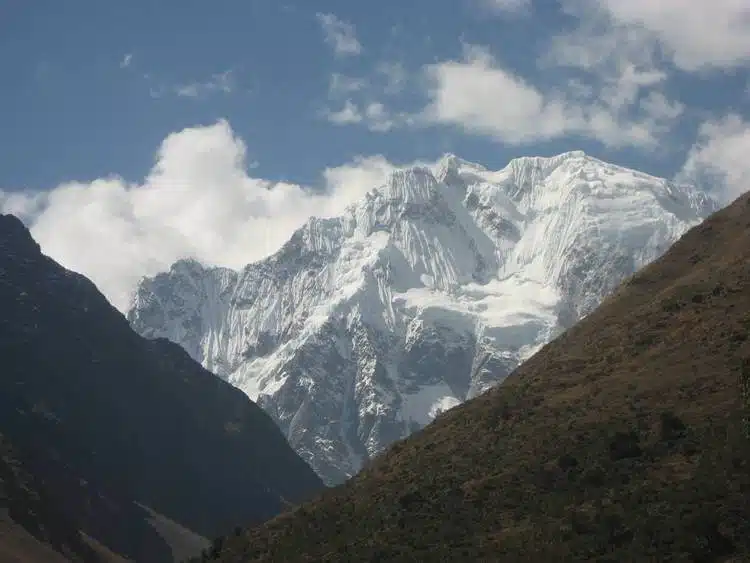 The massive snow-covered massif of Salkantay is stunning – so much so it is now attracting a lot of day-trippers who don't want to do the very popular hike. That's right, after the Classic Inca Trail to Machu Picchu; the Salkantay is the second most popular trek in the region.
Also, now that the Inca Trail is highly regulated by the government, the exploitation of the local people and animals (mules) on the Salkantay route has become sadly infamous. However, we decided to trek the little-known Salkantay AND Inca Trail trek!
So while the starting point of our trek was the same as the typical Salkantay that is where the similarities ended. We trekked through stunning mountains for the first two days with no other tourists, including the whopping Incachiriasca Pass (4965m / 16,289 ft).
Then, we joined up with the Classic Inca Trail to get a taste of what makes it so famous!!! However, because we didn't start in the same place as the majority we were staying at different campsites.
I won't say it wasn't busy but we were out of sync with the bulk of the trekkers.
As we had done the first 2.5 days of trekking uniquely and differently, there was lots of extra satisfaction when we finally arrived at Machu Picchu.
6. Train to Machu Picchu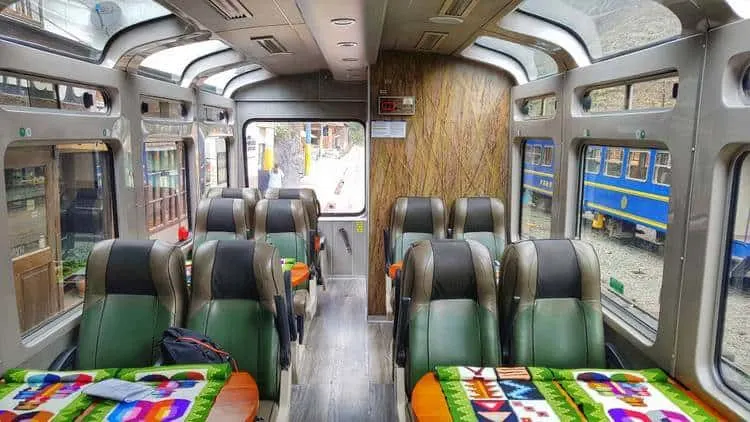 If you'd rather not spend multiple days hiking or plotting your own course from Cusco to Machu Picchu, taking a train might be the best option for you.
But make no mistake, even though you won't be covering the distance on foot, you'll still get some truly stunning views of the Andean mountains and Peruvian landscape– all while traveling in absolute comfort.
PeruRail offers several trains from Cusco to Agua Calientes (the town just a few kilometers from Machu Picchu that's used as a staging area for trams and day hikes to the site).
While these trains vary in accommodations, the best two, in our opinion, are the Belmond Hiram Bignam and the Vistadome.
History lovers will appreciate the Belmond—it's actually modeled after the famous 1920s era Pullman train cars.
If you go with this train, you'll get to enjoy a gourmet lunch and cocktails and spend the rest of the four-hour ride kicking back in the lounge or observation car.
There's even live music, and your Machu Picchu shuttle and entry tickets are included.
If you're taking the train for the scenic views or want to practice your nature photography, the Vistadome train is perfect for you.
The floor-to-ceiling dome-like windows will give you unprecedented views of the Peruvian countryside.
Once you arrive in Agua Calientes, you can find a shuttle or take the final 90-minute hike to Machu Picchu yourself.
More Peru Internet Resources:
1. Should I take my children trekking in Peru?
Was this post helpful? If so, be sure to pin it to refer to later!