Isla Isabela is the biggest island in the Galapagos. It actually accounts for over half of the entire archipelago's landmass. Find here the best things to do on Isla Isabela, Galapagos Islands.
But even so, the island is one of the least trafficked by travelers, and it's home to just over 2000 of the 25,000 locals that call the island home.
Still, if you know where to look, there are some phenomenal sites to see on the island.
I enjoyed some great snorkeling, a breathtaking hike at an active volcano, and even some delicious local cuisine.
Read also:
1. Stand Up Paddle and Snorkeling Tour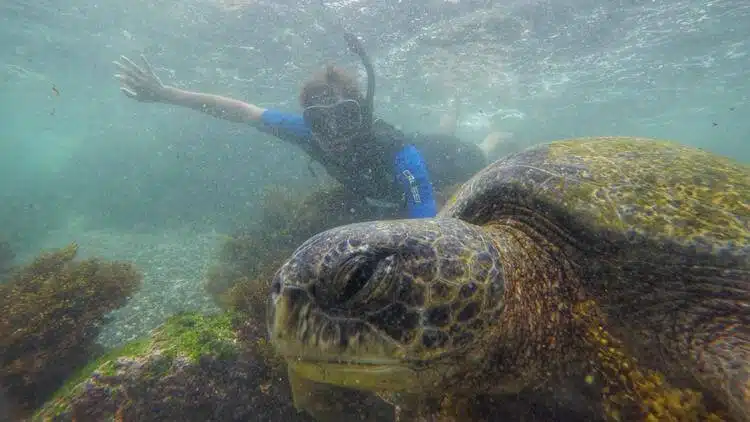 When I heard there was a tour on Isla Isabela called "Paddle to the Penguins", I knew I couldn't miss out. The Galapagos penguins are something of an oddity.
While other species of penguins live off of Antarctica, those on the Galapagos are the only ones to live north of the equator (and in a tropical climate, no less!).
I really enjoyed the opportunity to see these majestic birds for myself up close. The tour group was small. There were just four of us and the very experienced local guide.
We kayaked to a known penguin hot spot, where we saw penguins and two manta rays, and sharks dosing in underwater caves.
By the end of the day, I was really impressed with Paddle to the Penguins. All the equipment was included in the tour price: wet suits, snorkeling gear, and fins.
The guide even took photos and some great go pro footage that he offered to everyone for free at the end of the day.
If SUP isn't your thing, I'd highly recommend one of this company's other hiking, kayaking or biking tours.
2. Wall of Tears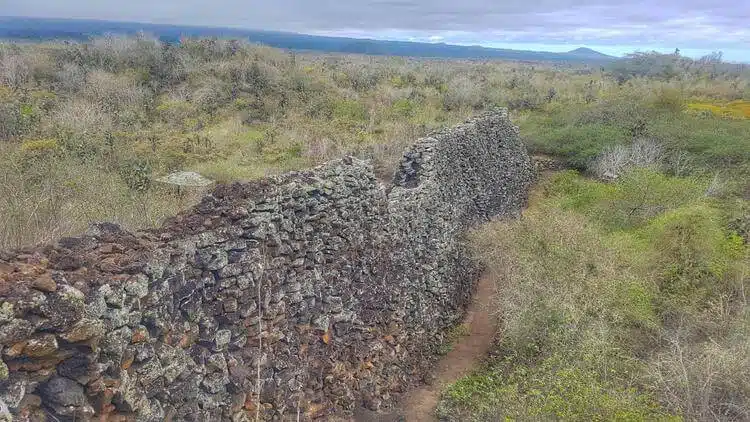 Did you know that Isla Isabela was once a prison?
The facilities were shut down in 1960 after the public found out about the island's hard living conditions. The Wall of Tears, or "Muro de las Lágrimas" is a memorial of that time.
Prisoners built this huge wall out of volcanic stone with their bare hands.
From the Wall of Tears, you can follow a small path uphill to a nice viewpoint. There, you'll also find the remnants of an old US military satellite station.
3. Cycle or Hike to the Wall of Tears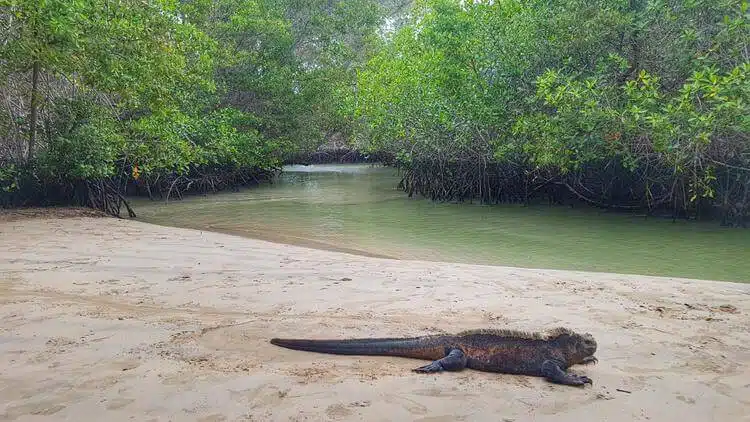 On its own, the Wall of Tears isn't actually too fascinating (at least not beyond its historical significance).
However, you can stop by several beautiful lagoons, beaches, and viewpoints on your trip to the wall. All interesting points are well marked.
If you are lucky, you might even see a giant tortoise or two along the road.
4. Las Tintoreras
Las Tintoreras, Spanish for "the chasms," are a well-known spot for eco-tourists hoping to observe several famous Galapagos species in their natural habitat.
The small island is located about a half kilometer off the southern coast of Isla Isabela, directly opposite Puerto Villamil.
If you get the chance to join a tour or hop on a boat heading out to the island, take it.
The "chasms," which are more like underwater channels, were created by volcanic activity, and the nooks and crannies in the stark landscape are home to many species.
You'll likely see penguins nesting nearby, marine iguanas (be careful where you step, they blend in well with the volcanic rock), blue-footed boobies, and even napping sharks.
5. Los Tuneles, Isabela Island
Recommended by Nicky from Go Live Young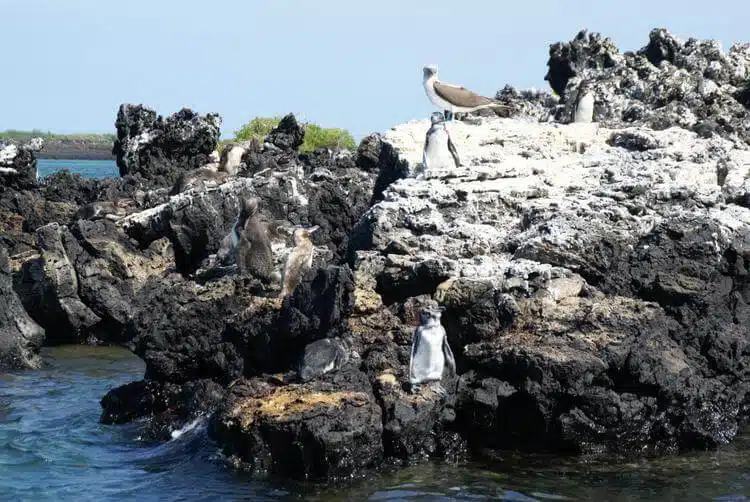 A trip to Los Tuneles on Isabela Island will undoubtedly be one of the highlights of any visit to the Galapagos Islands.
A Galapagos in miniature at Los Tuneles, you will see almost all of the archipelago's iconic wildlife: white and black tipped reef sharks, rays, sea lions, turtles, rays, penguins, and of course pelicans and blue footed boobies.
A series of lava flows have produced unique geological formations, arches, and tunnels above and below the water, between mangroves and the open sea.
Around a 30-40 minute boat ride from Puerto Villamil, this area is a snorkelers paradise! We were lucky enough to see reef sharks, manta rays, sea lions, turtles, and even sea horses in the shallows.
The highlight for us was the white tipped reef sharks which were hiding in the lava tunnels. Initially my boys were terrified but soon calmed down – their first shark experience!
Pelicans and blue-footed boobies can be seen above the water on the arches formed by the lava flows.
This area can be explored even if you don't snorkel or dive, as so much can be seen from the boat in crystal clear water.
6. Snorkel at Concha de Perla
Concha de Perla is a small cove with crystal clear water. It offers perfect conditions for snorkelling. I saw lots of small fishes and sea lions.
How do you get there?
Right before the pier, where you probably arrived on Isla Isabela by ferry, you'll find a small path on the left that leads to Concha de Perla.
Be careful not to step on one of the dozens of marine iguanas, and watch out for sea lions. Most will let you pass, but they can occasionally be aggressive (especially the young male ones).
7. Sierra Negra and Volcano Chico Hike with Isatourex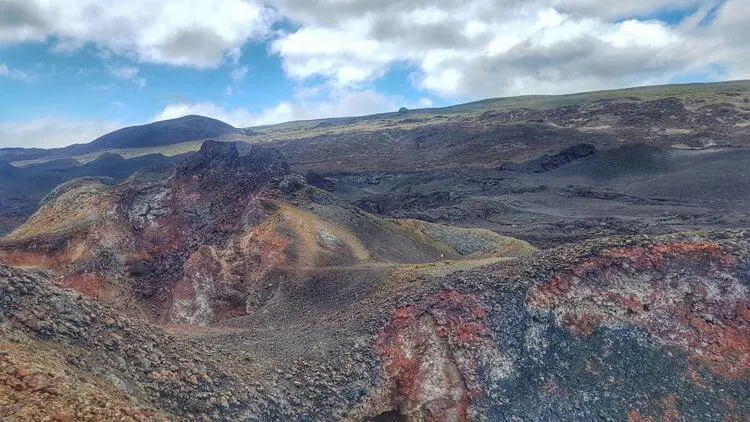 While on Isla Isabela, I chose to partner with a local tour company, Isatourex, to check out one of the best hikes on the island.
Sierra Negra is a volcano that stretches up over 1100 meters above sea level. The tour took us right up along the edge of the volcano's caldera (which stretches something like 10 km wide).
After Sierra Negra, we hiked down across an old lava field and pressed on to Volcano Chico, another of Isabela's volcanoes.
The last couple kilometers of this trail gave us glimpses of some incredible volcanic features, including several lava tubes.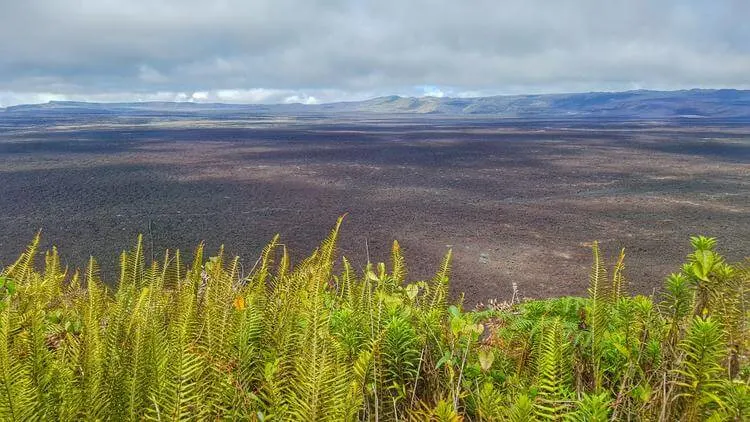 This is a great hike to pick for a tour that arranges transportation, as it's a bit of a drive from town. I'd also recommend that you stay flexible when you pick a day for this hike.
While my tour went well, I've heard that inclement weather and volcanic activity can interfere.
8. Tortoise Breeding Center
About 1.5 kilometers away from Puerto Villamil, the largest town on Isla Isabela, you'll find the tortoise breeding center "Centro de Crianza Arnaldo Tupiza."
This facility spearheads efforts to defend and repopulate the endangered species of tortoise that live on the islands.
We saw hundreds of turtles at many different ages: from eggs and new hatchlings to ones that were almost as old as us! The center also has a small museum (with text in both Spanish and English).
If you choose to walk to the center from Villamil, I'd also recommend checking out the nearby lagoons.
They're not only a soothing walk, but you can also spot flamingos and other exotic island birds.
Where to eat in Isla Isabela
My favorite restaurant on Isla Isabela is "Palmeras". This small, local place offers popular lunch and dinner menus with some great food.
For just 6 USD, I enjoyed a delicious soup, a main course, dessert, and some fresh fruit juice.
You can choose what you'd like for your main course: chicken, beef, and fish. If you like seafood, I highly recommend the fish!
I enjoyed the food here so much, I returned three times.
Directions: Cactuy y 16 de Marzo
Best VPN for Travel: ExpressVPN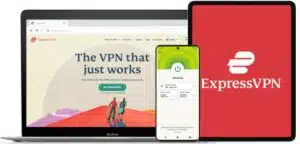 Heading abroad? Use ExpressVPN to access your social media accounts, unblock your favorite entertainment sites, and stay connected with friends and family. And get cheaper flights, of course.
Pros
✅ Next-gen, high-speed servers in 94 countries
✅ Works on iOS, Android, Windows, Mac, Linux, browsers, and more
✅ 256-bit AES encryption protects your data, even on hotel Wi-Fi
✅ Unblocks Netflix and other streaming sites
Cons
❎ No dedicated IPs
Get 3 extra months free of ExpressVPN when signing up for a 1-year plan. That's a 49% saving and a monthly cost of just $6.67! You also get a 30-day money-back guarantee.