Did you ever stay in a luxury villa with your own private pool?
At The Vijitt Resort Phuket in Thailand, you can do exactly this, including an amazing view of the Andaman Sea and an offshore island.
I stayed three nights at the Resort and really enjoyed the calm atmosphere apart from the tourists' crowds.
Best VPN for Travel: ExpressVPN
Are you tired of feeling like you're being watched every time you go online? Well, have no fear, ExpressVPN Special Deal: 12 Months+ 3 Months FREE is here!
With servers in over 90 countries, you'll be able to access any website you want, no matter where you are.

Read here my Luxury Hotel Review – The Vijitt Resort Phuket.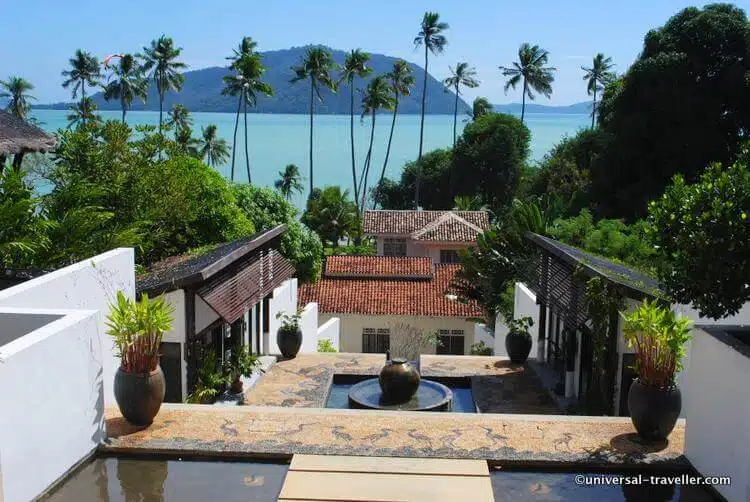 Location
The Vijitt Resort Phuket is located on the west coast of Phuket in the south of Thailand. The popular Patong beach is a 45-minute drive away, depending on the traffic and the international airport of Phuket is 45 kilometers north.
Room Experience
The Vijit Resort Phuket has five different kinds of villas. The most impressive one is the Vijit Pool Villa, with 162 square meters and a private pool.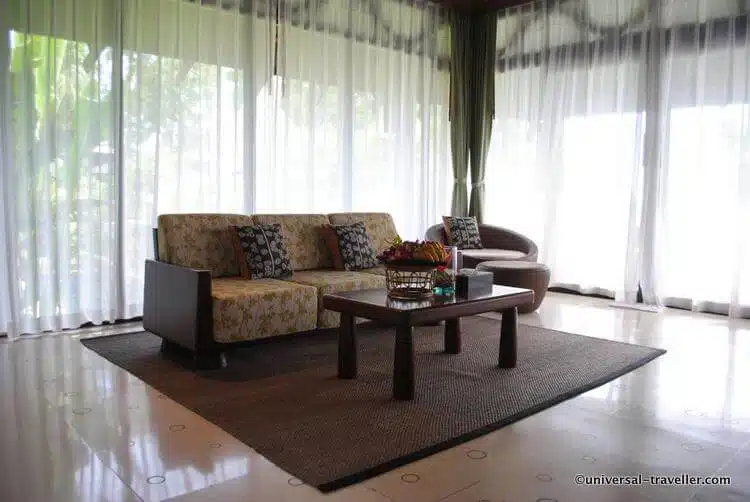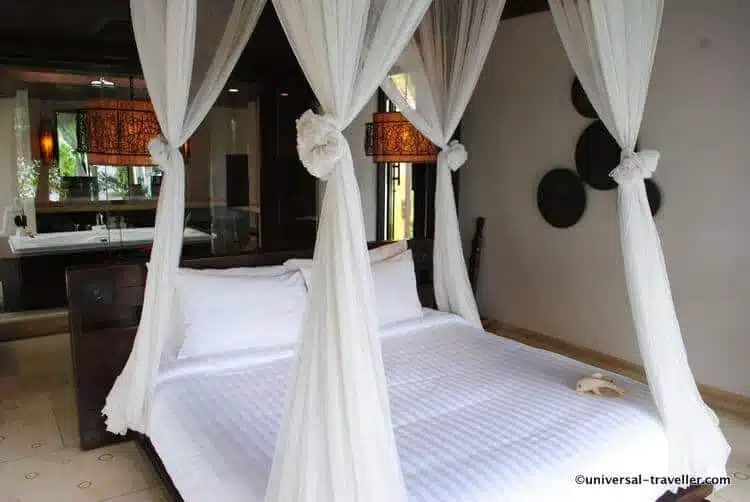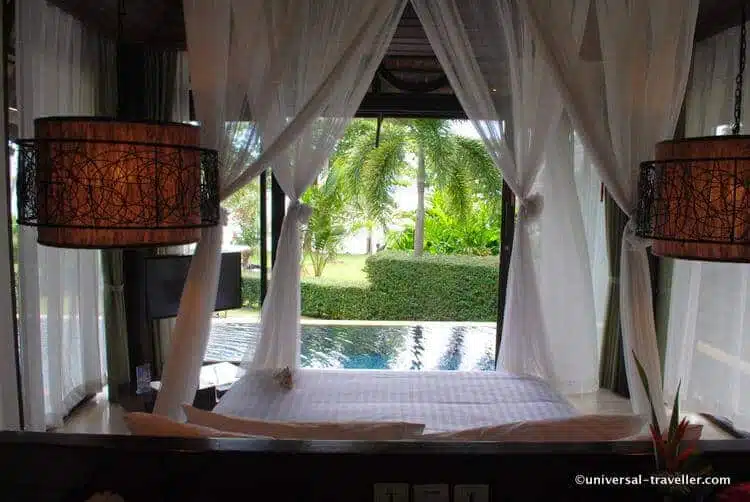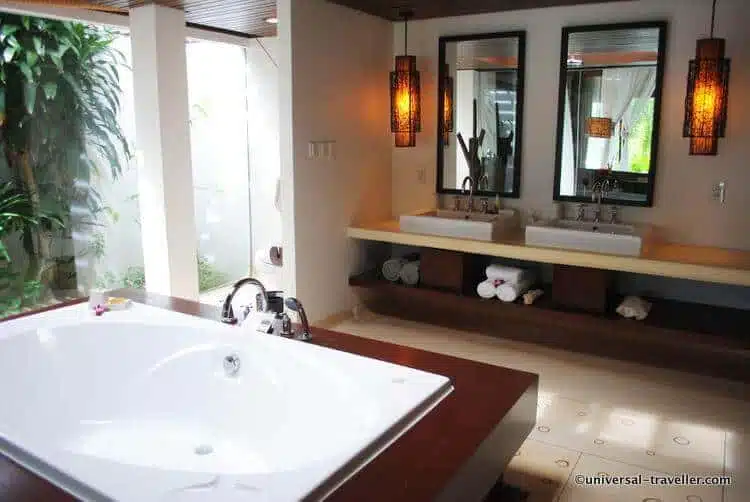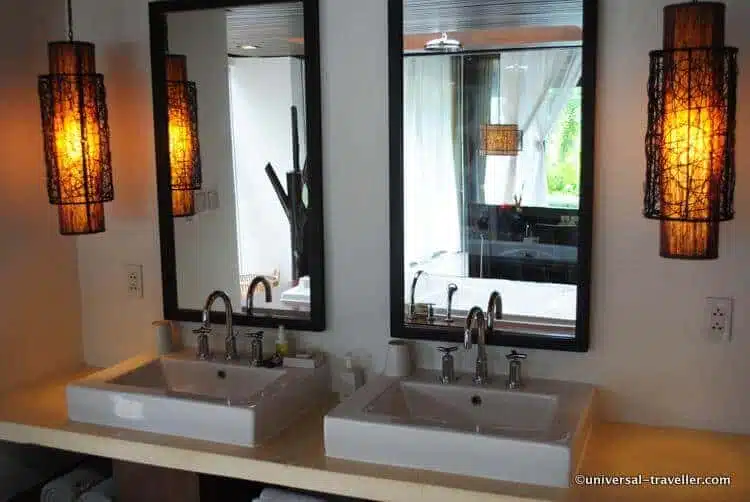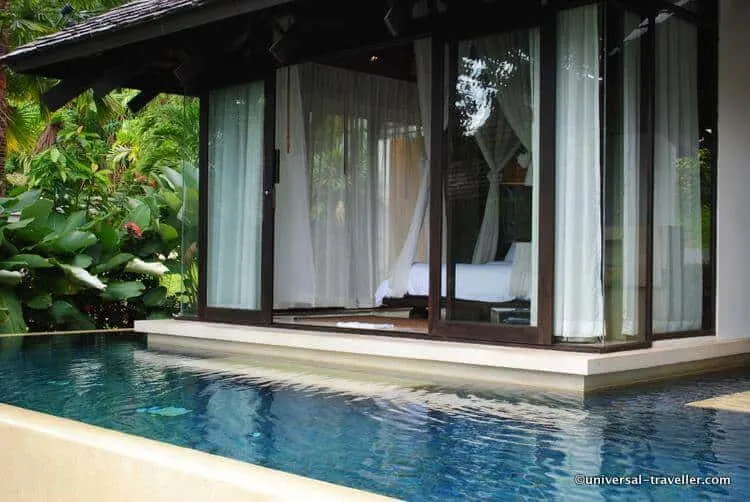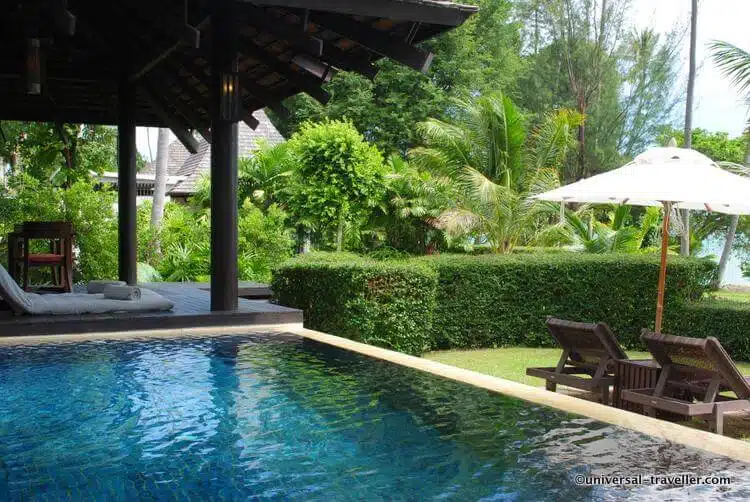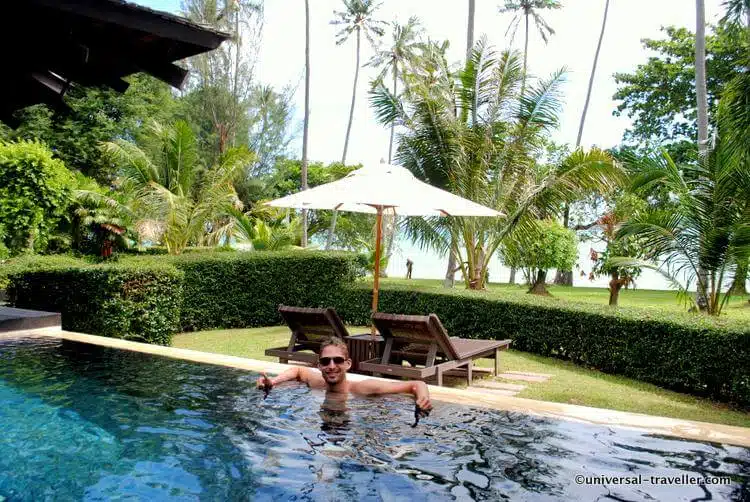 The Spa
The Spa area is surrounded by lush greenery. The treatments take place in spacious private rooms that have all the required facilities. The personnel works very professionally and creates an atmosphere of relaxation.
I tried a one-hour oil massage and enjoyed it very much. Before the treatment starts, your personal therapist sits together with you to discuss the treatment, what you like, and asks you about possible injuries or problems to make sure that you will get the most out of it.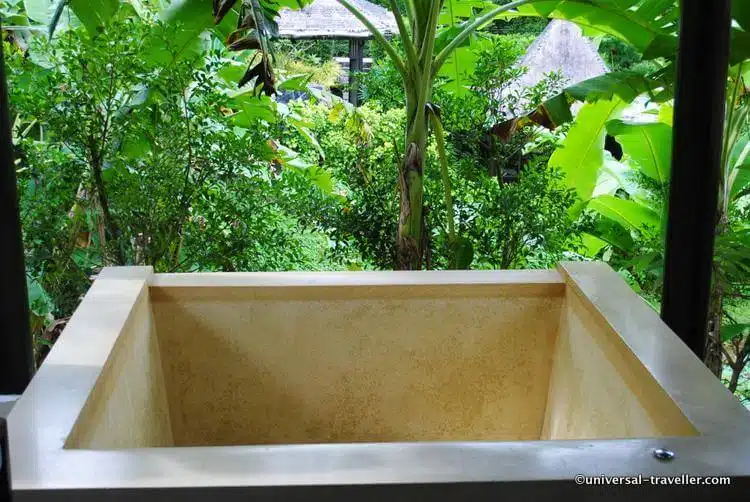 The Infinity Pool
The infinity pool is, without a doubt, one of the highlights of the resort. It is huge and offers an amazing view of the Andaman sea and the palm trees.
Guests can relax on one of the many sunbeds and order drinks and food at reasonable prices. Every second day a free Aqua-Aerobic class takes place.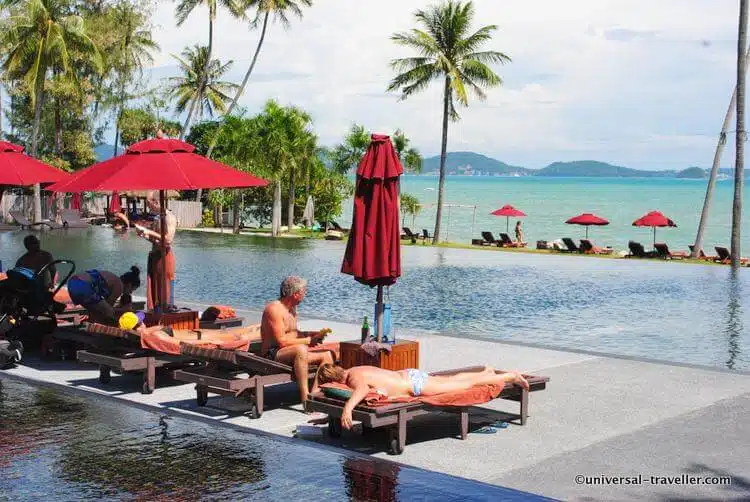 What I loved about The Vijitt Resort Phuket
The private pool at the seafront pool villa is outstanding.
I loved swimming in the huge infinity pool.
The staff is very friendly and attentive.
The Vijit Resort Phuket organises daily free activities like Yoga and Muay Thai. You can find a schedule in the pool area or here.
The breakfast buffet is huge and caters for all tastes.
From the gym you have a nice view on the sea which motivates to keep on practicing.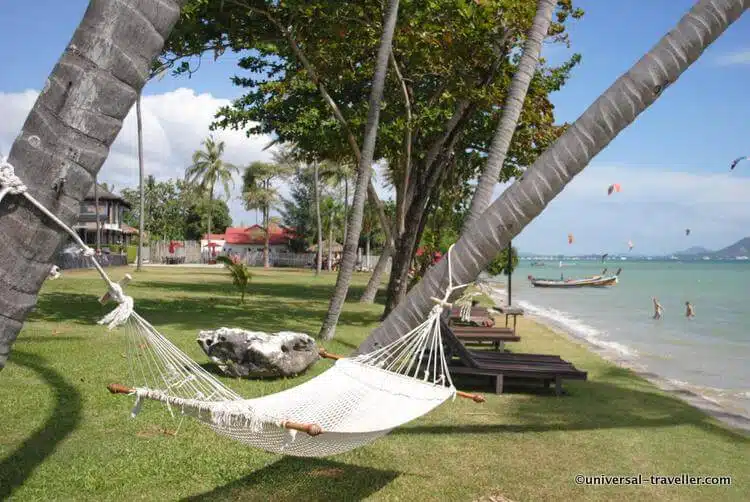 Things to do during your stay at The Vijit Resort Phuket
There is so much to do in Phuket besides partying at Patong Beach. The Island offers something for everyone, from adventurous activities like Zip-Lining or quad biking to a sunset cruise dinner to Muay Thai Boxing and luxurious spa treatments.
You can find more ideas about what to do during your stay at The Vijit resort here.
Luxury Hotel Review – The Vijitt Resort Phuket – Conclusion
The Vijit Resort Phuket is the ideal place to unwind. It has a huge infinity pool with an amazing view of the sea, and a stay in one of the villas with a private pool makes your stay for sure unforgettable.
I had a perfect time and would love to go back one day.
For more photos, information and prices, check booking.com, Expedia or agoda
Are you on Pinterest? Pin this!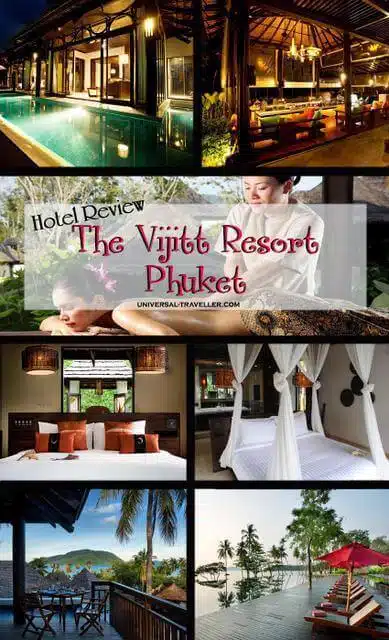 Disclaimer: I was a guest at The Vijitt Resort Phuket. My opinions, as always, are solely my own.
Phuket has amazing beaches and adventurous activities to offer. One of them is a TRAINING AT TIGER MUAY THAI CAMP. Click here for more BEST THINGS TO DO IN PHUKET
Do you want to spend your Phuket vacation in a luxury hotel? Then check out these BEST LUXURY HOTELS IN PHUKET.
If you start your trip in Bangkok, then this article will help you – HOW TO TRAVEL FROM BANGKOK TO PHUKET.
By the way, Bangkok has way more to offer than just the International Airport. Stay a few days in Thailand's capital city and do some of these BEST THINGS TO DO IN BANGKOK.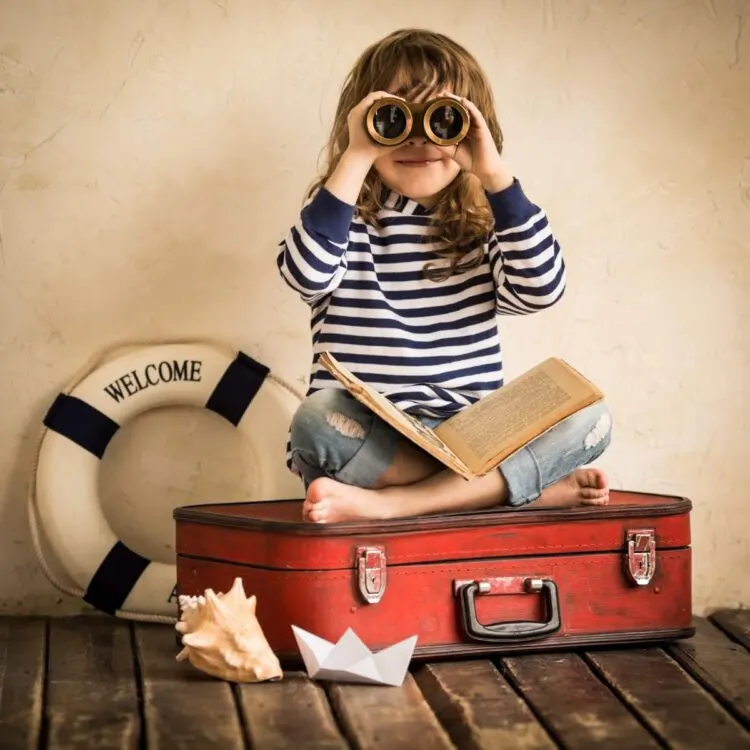 Protect your trip: With all our travel experience, we highly recommend you hit the road with travel insurance. SafetyWing offers flexible & reliable Digital Nomads Travel Medical Insurance at just a third of the price of similar competitor plans.