When you imagine Rio de Janeiro, your mind might not jump to spinning blades and the familiar whir of a hovering helicopter.
Instead, you probably picture one of the countless iconic views of the city—from the Christ Redeemer to Copacabana Beach and the picturesque mesh and weave of urban sprawl with jungle wilderness like nowhere else on Earth.
Actually, that picture in your head, we're willing to wager it was actually taken from a helicopter. And that's a safe bet.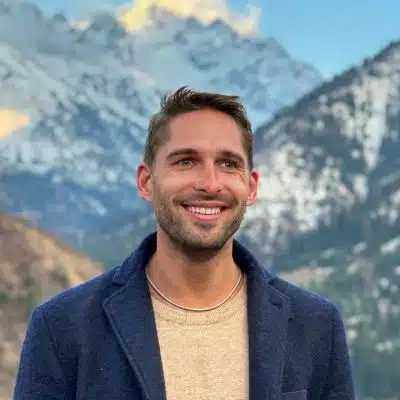 Because, as it turns out, Brazil (specifically Rio and San Paulo) is actually one of the helicopter capitals of the world. There are actually more helicopters registered in those two cities than all of New York!
I've always been enthralled with Rio de Janeiro's majesty. That's why, when I learned it was surprisingly affordable and convenient to book a private helicopter trip for myself, I knew I had to try this adventure for myself.
Look:
Here are a few tips for your Helicopter Trip
1. Pick a the Right Tour Company
Though there are plenty of helicopter tour options to choose from in Rio, I was glad to partner with Helisight Tours. This company is flying skies over Brazil for close to 30 years, so I knew I was in good hands.
2. Helipad Location is Key
Helisight tours depart from two modern helipads. One is located off the Rodrigo de Freitas Lagoon—just below the Christ Redeemer. The other helipad, where my tour started, is located on Sugar Loaf Mountain.
Before we even touched off, I was greeted with an incredible vista. The walkout to the helipad from the Helisight office offered a view of the city worth appreciating all alone. But I knew the best was still to come.
3. Appreciate the Horizon
Almost from the moment our helicopter struts rose from the pavement; we were greeted with spectacular sights. Once we'd cleared Sugar Loaf, I caught a breathtaking panorama out across Guanabara Bay and the surrounding mountains.
4. Make Sure Your Tour Includes the Christ Redeemer
From there, we cruised over water, beach, and city, capturing stunning eyes glued to the beauty below. Before I knew it, we had arrived at the Christ Redeemer.
Our craft circled Corcovado mountain, almost level with the statue's outstretched arms. This new, 360-degree view of the monumental sculpture paled in comparison to what I'd seen from the ground.
As I looked down at the tourists and pilgrims making the trek up to the statue, I wondered why I hadn't done all this sooner.
A few short minutes and another brilliant flight across the glistening city, and we set down again at Sugar Loaf. As members of the Helisight team guided us off the helipad and away from the spinning blades, I wondered if I'd ever been able to see the city the same way.
My entire experience with Helisight was phenomenal. At no point during the ride did I feel afraid or even uneasy, and after my experience, I can't recommend them enough.
Definitely call ahead to book a flight. You can reach their Sugar Loaf Mountain Helipad by cable car.
ARE YOU KEEPING UP WITH MY RIO DE JANEIRO SERIES
Rio de Janeiro is one of the BEST PLACES TO VISIT IN SOUTH AMERICA. To help you plan your trip, I put together a list of the BEST THINGS TO DO IN RIO DE JANEIRO.
Some of the best tours in Rio are HIKING THE MORRO DIOS IRMAO and a HELICOPTER TOUR IN RIO DE JANEIRO.
Click here for THE MOST BEAUTIFUL BEACHES IN RIO DE JANEIRO.
Was this post helpful? If so, be sure to pin it to refer to later!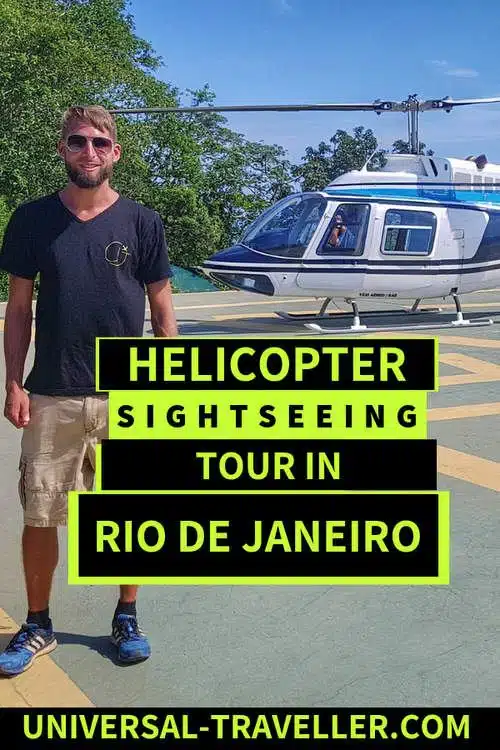 Disclaimer: I was invited by Heli Sight. My opinions, as always, are solely my own.
About the Author
More info
Best VPN for Travel: ExpressVPN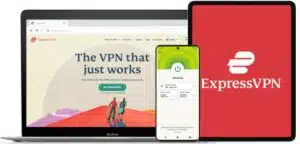 Heading abroad? Use ExpressVPN to access your social media accounts, unblock your favorite entertainment sites, and stay connected with friends and family. And get cheaper flights, of course.
Pros
✅ Next-gen, high-speed servers in 94 countries
✅ Works on iOS, Android, Windows, Mac, Linux, browsers, and more
✅ 256-bit AES encryption protects your data, even on hotel Wi-Fi
✅ Unblocks Netflix and other streaming sites
Cons
❎ No dedicated IPs
Get 3 extra months free of ExpressVPN when signing up for a 1-year plan. That's a 49% saving and a monthly cost of just $6.67! You also get a 30-day money-back guarantee.