Sponsored Post
I set foot on probably every traveller's dream destination: Los Angeles California.
It goes by a lot of names: the City of Angels, the City of Flowers and Sunshine, Hollywood, La-La Land, the Entertainment Capital of the World…
The list can go on for another paragraph or so, but it is a space in this article that LA so rightfully deserves.
With a lot of outstanding characteristics that speak of LA's place in our society, I can't blame people for coining so many nicknames for one iconic city.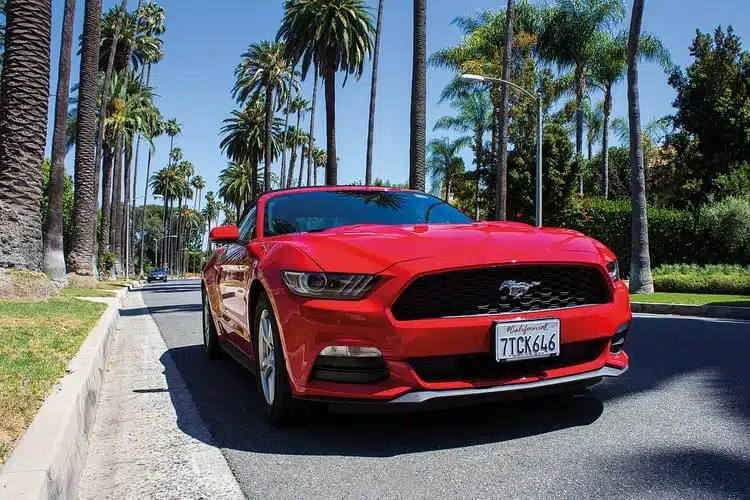 Knowing these monickers will give you a hint of what to expect during your visit to Los Angeles. During my trip there, I had one day to explore this vibrant city.
It was way back in 2015, and during that time (arguably, even today) there are a lot of guides that direct me to this activity to do, to that tourist spot to visit, or to those food stalls to try.
One thing that always crosses my mind when reading through these lists of Things to Do, are they reliable? To what extent?
Following and fully relying on these chunks of information, for me, mean trusting the source for the organization of my trip, my utmost enjoyment and my valuable travel time.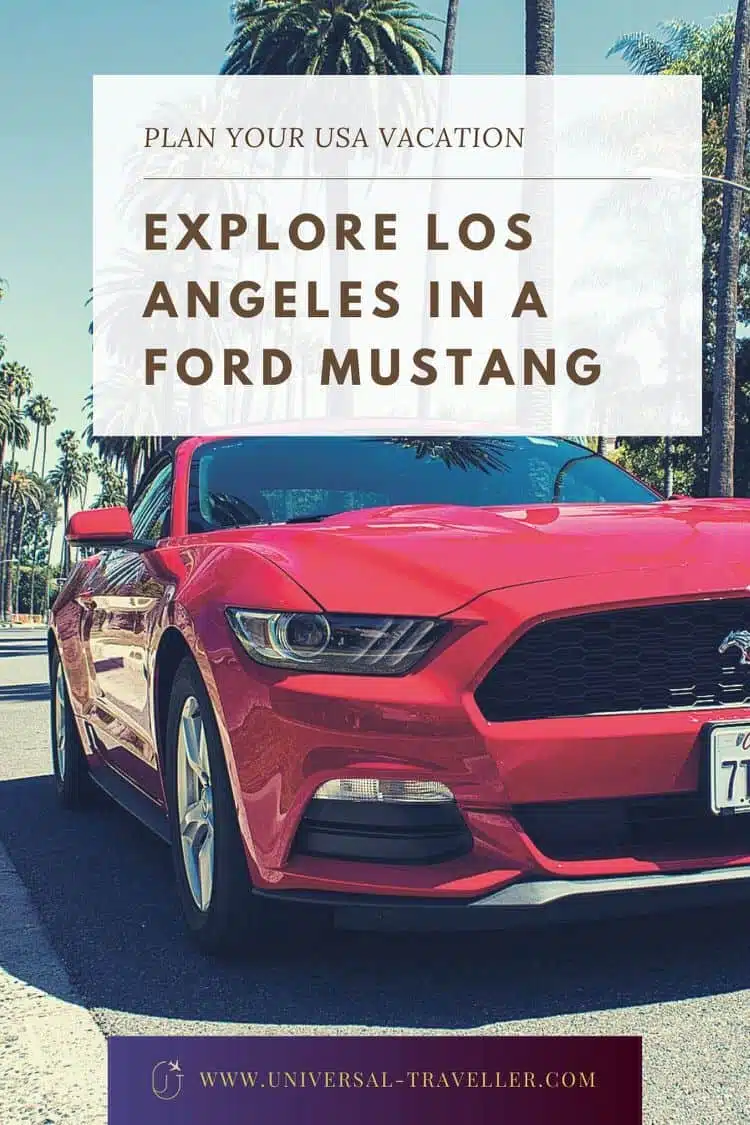 THINGS TO DO IN LOS ANGELES
I have always known CheapOair to be a competitive airfare provider, focusing on giving the best deals from airlines and tour operators.
I have come across their series called "Things to Do" featuring the CheapOair Travel Guy Beau Rials.
Watch this:
I couldn't help coming back to my first travel writeup for LA after watching the video.
As it turns out, CheapOair has recently released an online travel show featuring a series of posts dedicated to things you can do on a specific destination – in this case, Los Angeles.
So, here's to me knowing better now!
I follow CheapOair's Youtube page to get reliable information about Things to Do in Los Angeles – and in the future, other popular tourist destinations.
I'm looking forward to the days to come as they are throwing hints about connecting us, their followers, to an opportunity to be more than just viewers of the show.
I am also most definitely looking forward to the day when I shall come back to Los Angeles, see all of Beau Rials' recommendations, and write about my LA experience here!
Explore Los Angeles in a Ford Mustang
When I went to Los Angeles with my colleagues, we had a rough plan of where we wanted to go and a not-so-detailed map of the city.
To compensate, we decided to take our sightseeing up a notch. We rented a Ford Mustang to drive to the city!
Here's how our trip went.
First stop: Santa Monica Pier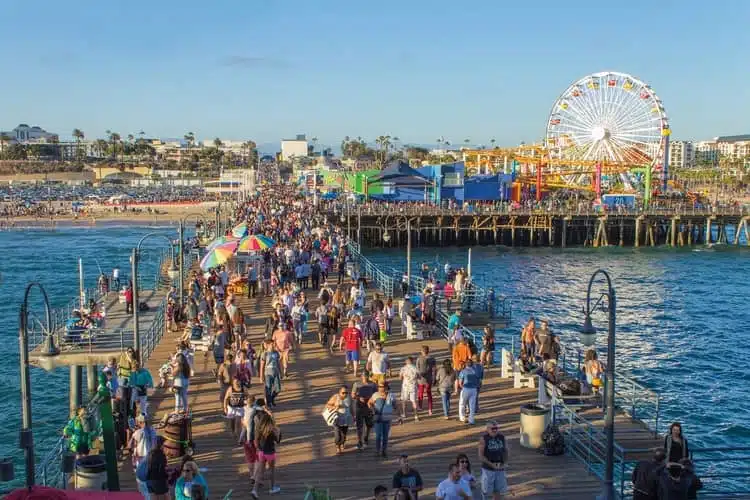 This landmark is more than a hundred years old and has served as a beloved background to iconic films such as Titanic and Iron Man.
There is even a Bubba Gump Shrimp Company Restaurant on the pier which is inspired by Forrest Gump, a timeless film which also showed views of the Pier.
The Santa Monica Pier is best explored at night. Walk along the shore and see the vastness of the Pacific Ocean glitter with city lights.
Ride the towering ferris wheel and see a view of the pier, the city and the ocean like no other.
Second stop: Beverly Hills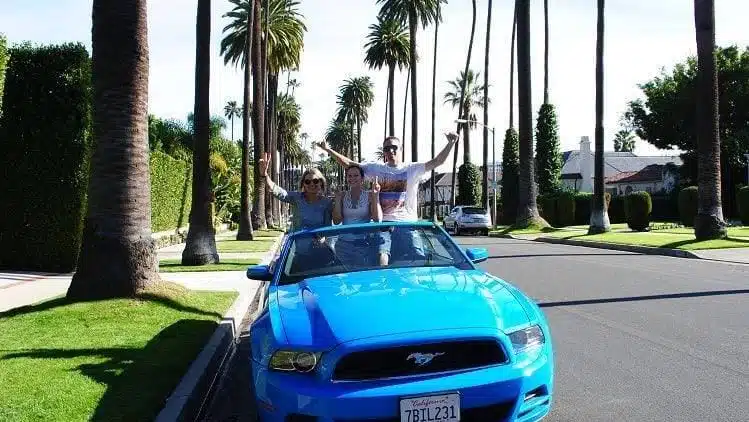 It is home to many actors and actresses, they say, and with a Ford Mustang that fancy, we might have just passed as one of them!
No amount of readings from media resources could have prepared me for such a time as this.
Beverly Hills or 90210 is truly made for the upper class. You will see an unending line of luxurious homes and villas that silently compete with each other, giving you a taste of how it is to live the high life.
Be sure to check out the Rodeo Drive, a place where you'll find all the best international designer brands.
Third Stop: Hollywood Walk of Fame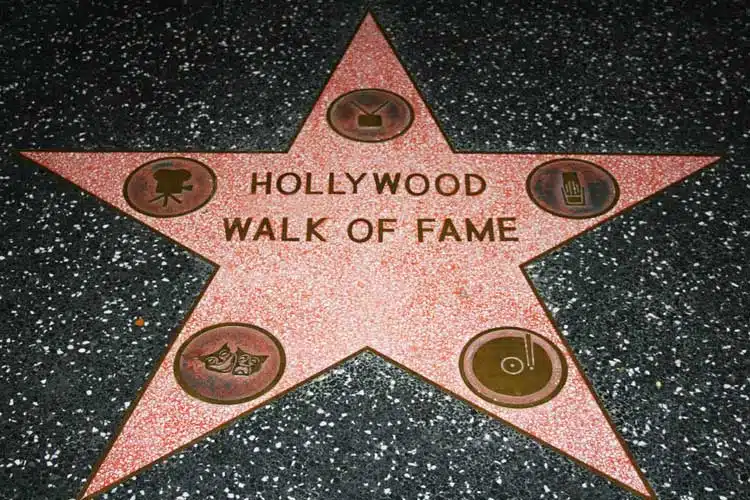 A trip to Los Angeles is not complete without a visit to the Hollywood Walk of Fame.
The Entertainment Capital of the World is home to the stars of famous actors and actresses ever since Hollywood entertainment began.
A visit to the Hollywood Walk of Fame is free.
If you have a favorite actor in mind and would like to see his star in person, you can search for its location on their website before your intended visit.
It may not be other people's cup of tea, but some fans are thrilled with the idea of being at the same place where their loved celebrities have stood and accepted the honor of having a star commemorating their contribution to the industry.
Fourth Stop: Hollywood Sign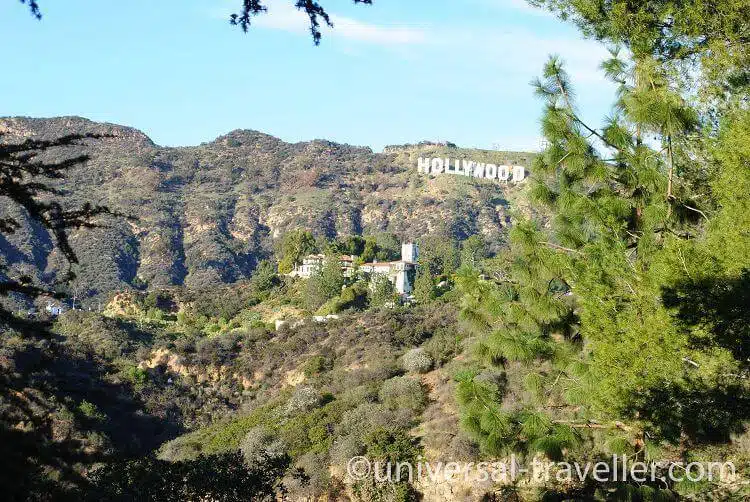 It's tricky to know which place you should really go to have the best photo with the Hollywood Sign.
The Hollywood Sign is one of the many popular landmarks in Los Angeles and a hike to its location is almost always on the list of the best things to do in California – if you are willing to dedicate half a day to brave the hills and get up close with the Sign.
If you aren't the type to do so, there are some spots which serve as good vantage points for that perfect Hollywood Sign photograph of yours.
It proved to be quite a challenge to first find the sign and then a good spot to take a shot.
Last Stop: Sunset and Dinner at Paradise Cove Beach Cafe in Malibu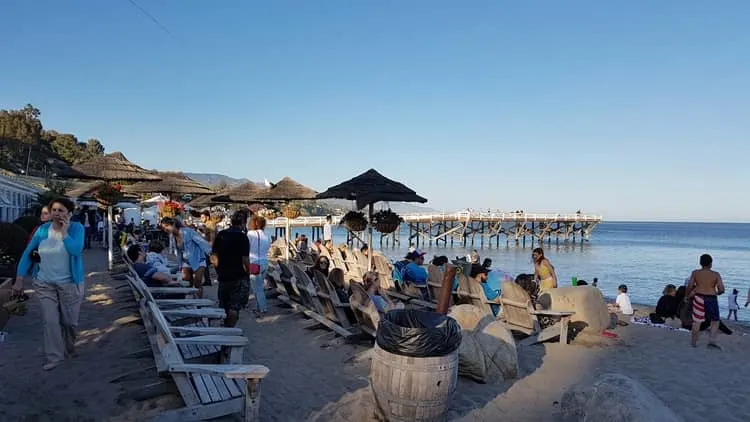 It's a sweet ending to our LA sightseeing tour. The Paradise Cove Beach Cafe has been seen in countless Hollywood films such as X-Men and Indecent Proposal.
Its laid back atmosphere and cozy interior complements the ocean that rushes nearby and the daily sunset which is a sight to behold in this restaurant.
The food is fresh, the seafood is superb and the stunning view is the best way to cap your LA trip off.
This post is sponsored by CheapOair.
You will never run out of places to travel to in the US. Here is our list of the BEST PLACES TO VISIT IN USA.
If you fall in love with American Food check out these recipes to prepare TRADITIONAL AMERICAN FOOD at home.
Is Las Vegas on your travel itinerary? Here are 95 FREE AND CHEAP THINGS TO DO IN LAS VEGAS.
Do you need more inspiration? We also put together lists of best things to do in NEW YORK, BOSTON, SEATTLE and LOS ANGELES.