The House Hotel Al Khiran review: Restaurants, spa, location, and facilities.
This article may be sponsored or include a provided product or affiliate link. See the footer and Affiliate Disclaimer for full details.
Only an hour's drive away from Kuwait City lies the prestigious House Hotel Al Khiran.
This unique lifestyle boutique hotel is a real phenomenon: It is the highest building in the Al Khiran Pearl City district and offers breathtaking views of the area with its picturesque coastline and an exciting mix of modern and traditional buildings.
Even though the City of Kuwait is not far away, the House Hotel Al Khiran seems like another world.
It is your go-to place for great food, fitness, and community events.
A place where international travelers connect with the local community. A destination where cultures clash and connect at the same time.
Gather with locals at the pool over a cup of Arabian coffee and attend events like the newly founded "Spanish Nights" with special cuisine and live entertainment.
I've recently had the pleasure of spending several nights at the House Hotel Al Khiran and would like to share my experience with you.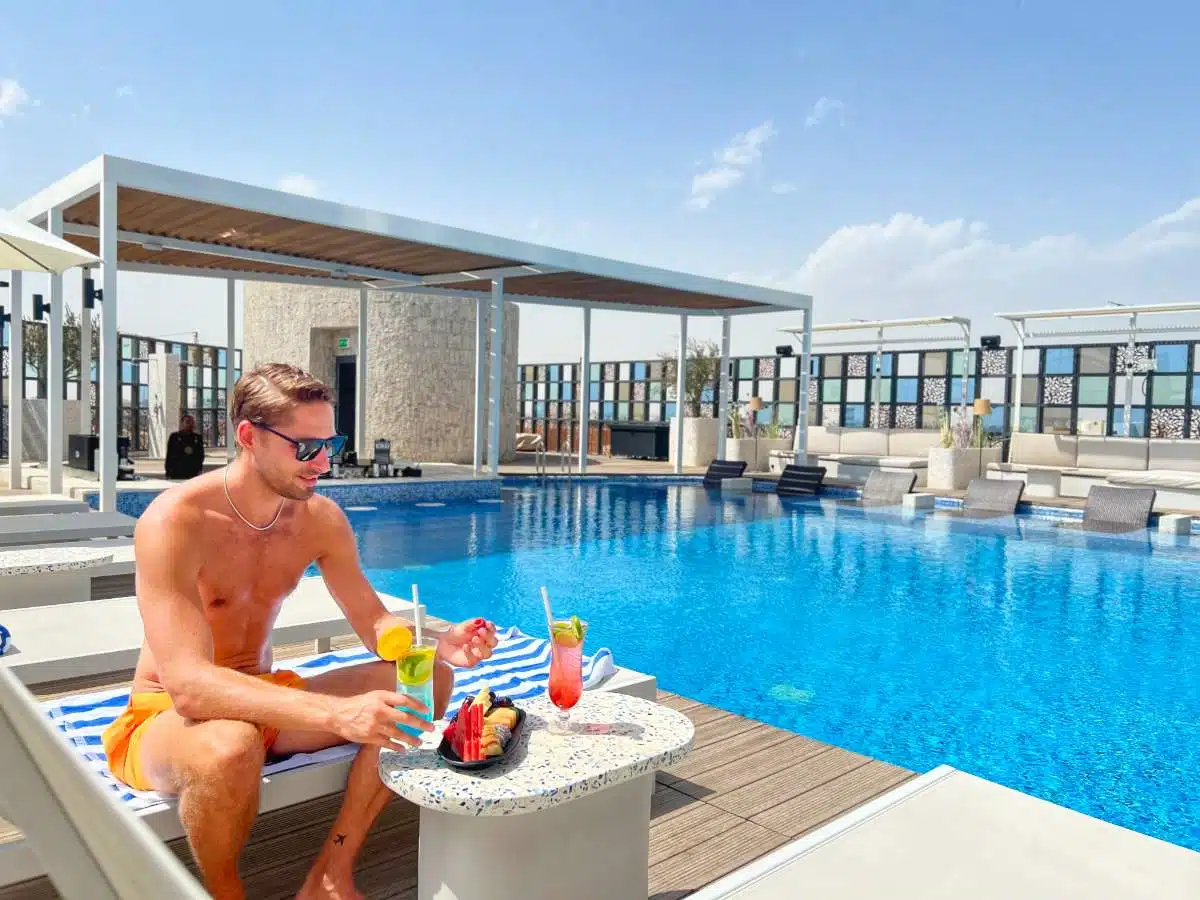 The House Hotel Al Khiran Location
Sabah Al Ahmad, Block 1 Building 730
+965 223 909 99
The House Hotel Al Khiran is located on Kuwait's southwest coast.
Facing the beachfront, the 5-star accommodation lies directly in the center of Al Khiran Pearl City – a mega-planned community with a unique mix of modern and traditional buildings.
With an ultimate population of 100.000 people, Al Khiran Pearl City is being planned and built as the Venice of the Gulf.
Adjacent to the House Hotel Al Khiran, an outlet mall offers guests the opportunity to get some much-needed retail therapy during their holiday or business trip.
But the shopping experience is about to get even better, with another flagship mall being expected to open this summer – located only 5 minutes away from the House Hotel Al Khiran.
If you have already thoroughly enjoyed the southern coast, you can always take a trip an hour up north to Kuwait City.
Here you can explore cultural treasures like the Grand Mosque, the Kuwait Towers, and the Kuwait National Museum.
Family tip: You'll also find an aqua park within walking distance of Al Khiran Pearl City.
And last but not least, Kuwait International Airport is around 75 kilometers away.
The House Hotel Al Khiran Rooms
At the House Hotel Al Khiran, you can choose between two types of modern and spacious suites.
All accommodations offer various seating and dining opportunities, smart TVs, a mini bar with a complimentary first refill, complimentary water, and tea setup, a safe box, bathrobe, slippers, luxurious bath and beauty toiletries, and many more amenities.
Bonus point for tech lovers: The suites offer a high-quality sound system. You can easily connect your devices via Bluetooth and enjoy music, a podcast, or the evening news.
Please note: The House Hotel Al Khiran is a family hotel. This means that unmarried couples cannot share a room.
1. King Deluxe Suite
The well-appointed King Deluxe Suite features a living area attached to the balcony.
In this type of suite, you can enjoy incredible views of the sea and a cozy bedroom with a king-size bed and an en-suite bathroom.
The King Deluxe Suite is the perfect choice for those planning to stay longer and looking for comfort.
2. Royal Suite
The Royal Suite is the best pick for couples celebrating their anniversary, a special occasion, or a romantic getaway.
This suite features a spacious living- and dining area and a balcony.
Guests can enjoy the gorgeous sea views, a comfortable bedroom with a king-size bed, a private jacuzzi, as well as a walk-in dressing room, and an en-suite bathroom.
It even offers a second washroom by the suite entrance.
Facilities at The House Hotel Al Khiran
One of the highlights of the House Hotel Al Khiran is definitely its unique design.
The facilities are well-maintained, classic, and modern – but at the same time, cozy and welcoming.
Rooftop Infinity Pool – Womens Pool
As guests in a foreign country, we should always respect its culture and tradition.
Nevertheless, women equally enjoy swimming and taking a break from the Kuwaiti heat occasionally.
The founders of House Hotel Al Khiran were convinced that of course, women deserve to have as much fun as men and came up with the perfect solution:
The hotel is now home to one of only three ladies-only pools in Kuwait, where women can freely swim, enjoy the sun and even join events – all without wearing hijab.
Family Pool
Of course, there is also a Family Pool at the House Hotel Al Khiran.
In this pool area, families and everyone else can enjoy their holiday together and sip on a cool drink while admiring the views.
The House Hotel Al Khiran Gym
The House Hotel Al Khiran offers a well-equipped gym with high-end machines for cardio and weight lifting as well as a dumbbell station.
Watch a game of sports on the TVs while burning some calories or enjoy the city views through the floor-to-ceiling windows.
The House Hotel Al Khiran Restaurants & Bars
The unique dining concept is a huge part of the House Hotel Al Khiran.
The food is creative, international, and simply excellent – with fresh ingredients and high-quality products.
You can taste all the love and effort the amazing chefs put into their cooking.
Fusions Dining
Enjoy fine dining at the Fusions Restaurant on the 15th floor with spectacular views of Al Khiran.
The restaurant offers breakfast, lunch, and of course, a fancy dinner.
Breakfast: 8:00 – 12:00
Lunch: 13:00 – 16:00
Dinner: 19:00 – 23:00
The menu is crafted by Michelin Star Chef Jaume Puigdengolas.
It is built around a Mediterranean concept but also includes different flavors from around the world.
Family Pool Bar
The family pool bar offers a wide selection of food and drinks.
Enjoy being served on your sun loungers while listening to relaxing music and enjoying the lively atmosphere.
Opened daily: 9:00 – 21:00
Social and Business Hub
One of the key features at the House Hotel Al Khiran is the Social and Business Hub. This place was created to empower entrepreneurship and bring business opportunities to life.
Enjoy comfortable seating in an elegant ambiance while focusing on your work or connecting with like-minded and inspiring people.
What I loved about The House Hotel Al Khiran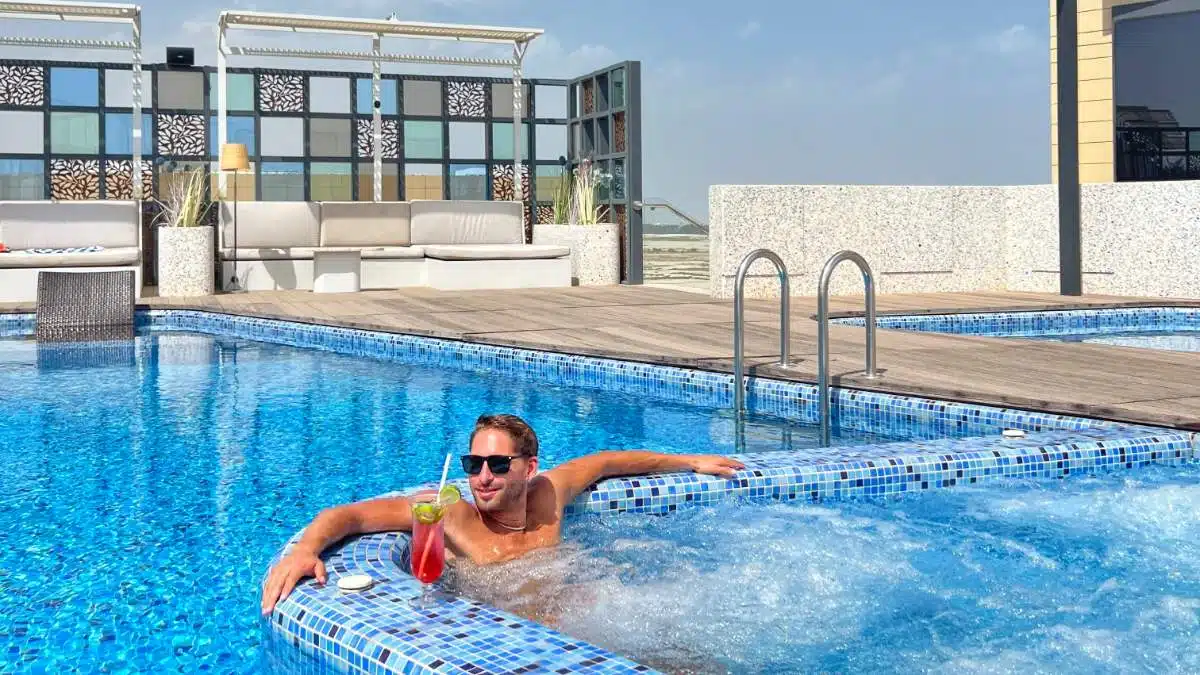 I had an absolutely amazing experience at the House Hotel Al Khiran. Honestly, there really isn't much I would change about this wonderful resort.
I'll still go ahead and try to point out some highlights for you, starting with – you probably guessed it – the food:
It was extremely good, and I loved tasting all the different flavors while enjoying the gorgeous city views.
One of my favorite places was the well-maintained pool area. It was the perfect place to escape the Kuwaiti heat and enjoy a cool drink while relaxing on the sunbeds.
I felt comfortable in my spacious suite and loved the balcony that gave me a nice view of Al Khiran Pearl City.
Of course, I also took advantage of the super modern and well-equipped gym.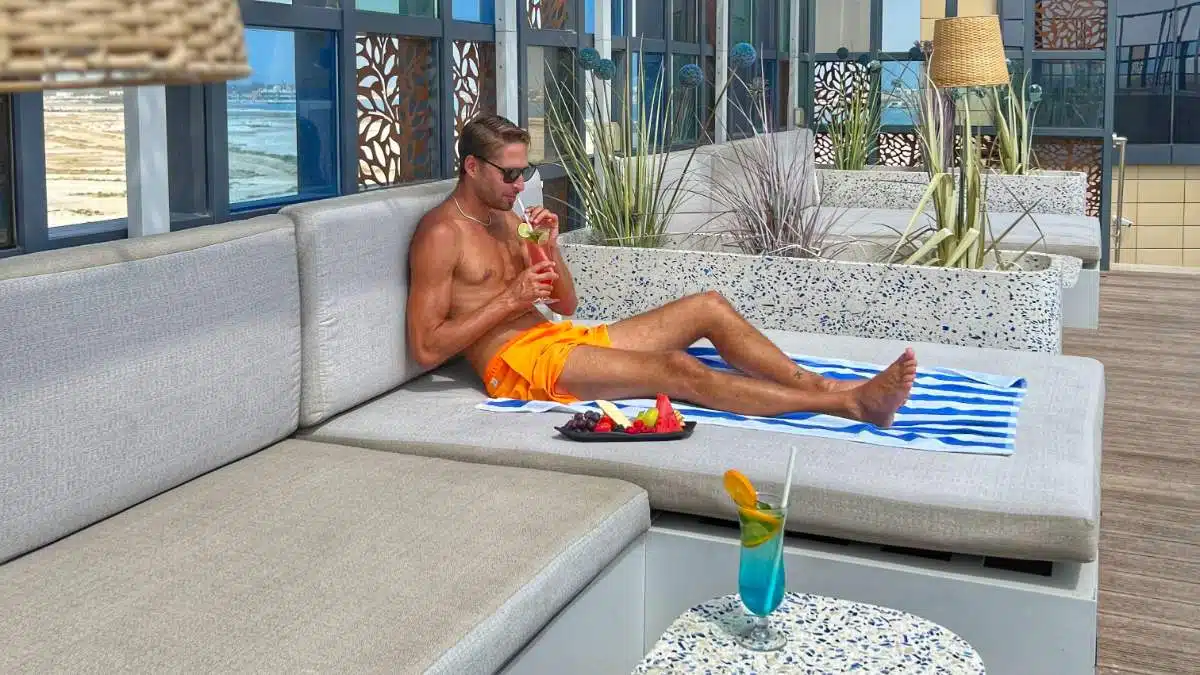 It just always makes me feel better whenever I manage to squeeze in a little workout – especially while enjoying all the great food.
The service was also amazing at the House Hotel Al Khiran. The team is pretty diverse, with people from Africa, India, Nepal, Beirut, Georgia, and several other countries.
They managed to work perfectly together and were extremely attentive and just overall very kind and helpful.
I should mention, though, that part of the area around the House Hotel Al Khiran is still under construction.
Therefore there's not that much to do around the property, and I'd recommend you get a car or a driver to explore more of Kuwait.
One more tip, if you're in Kuwait but staying at another place: You can also take advantage of the Day Break Offer: A combination of a day-use room with the usage of the swimming pool.
Book your room at The House Hotel Al Khiran
To make your The House Hotel Al Khiran booking and for more photos, information, and prices, check Booking.com.
Disclaimer: I was a guest at The House Hotel Al Khiran. My opinions, as always, are solely my own.
Best VPN for Travel: ExpressVPN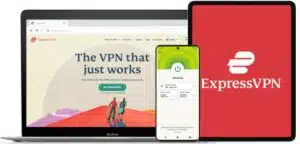 Heading abroad? Use ExpressVPN to access your social media accounts, unblock your favorite entertainment sites, and stay connected with friends and family. And get cheaper flights, of course.
Pros
✅ Next-gen, high-speed servers in 94 countries
✅ Works on iOS, Android, Windows, Mac, Linux, browsers, and more
✅ 256-bit AES encryption protects your data, even on hotel Wi-Fi
✅ Unblocks Netflix and other streaming sites
Cons
❎ No dedicated IPs
Get 3 extra months free of ExpressVPN when signing up for a 1-year plan. That's a 49% saving and a monthly cost of just $6.67! You also get a 30-day money-back guarantee.