I immediately felt at home when I entered The Scent Hotel Koh Samui. It was furnished with love, and the front office agent warmly welcomed me. While she was checking me in, I got a welcome drink and a hot towel.
She bought me to my room, showed me where everything is, and organized someone to bring my bag to the room. That was really a pleasant start to my stay. Read here my full Luxury Hotel Review of The Scent Hotel Koh Samui.
As if this wasn't enough, she presented me with a welcome cake with my name on it. It tasted as good as it looks.
Location
The Scent Hotel Koh Samui is located at Bang Rak Beach, close to the Koh Samui airport in Thailand. It is a calm place apart from stress and rush. The Hotel has a private beach where guests can relax without crowds of people.
Room Experience
When I entered the room is was really impressed and speechless. Should I ever settle down and built a house, I would furnish it like this Beach Front Suite. It has 58 square meters, and I could see the sea from my private balcony.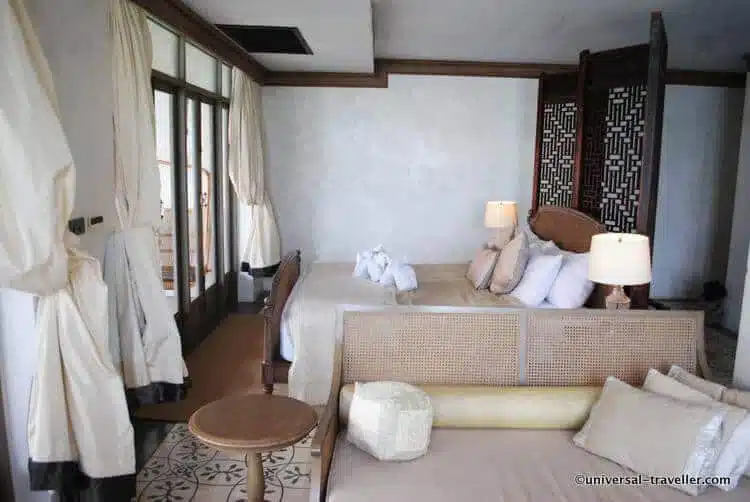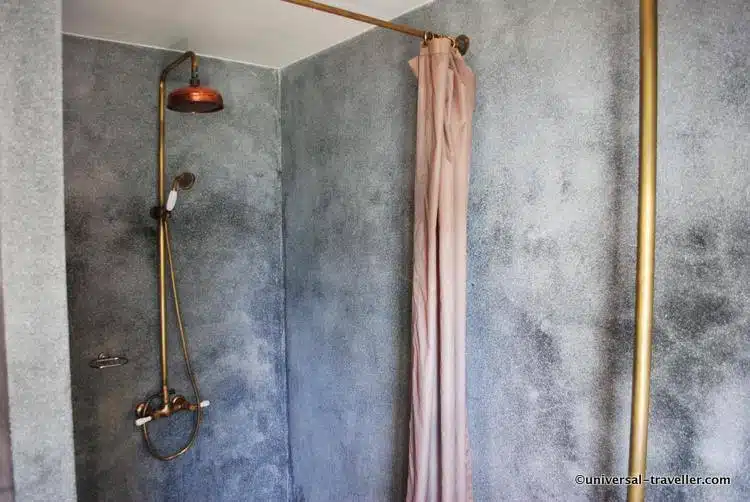 Bars and Restaurants
The Scent Hotel Koh Samui has one restaurant right at the beach where they serve also á la carte breakfast. The atmosphere is very nice, and the waiters throughout are very friendly.
I can highly recommend the 5-course chef's degustation menu. You get delicious river prawns ravioli, roasted Hokkaido scallop, roasted sea bass, and grain-fed beef tenderloin. The food is amazing and will grant you the one or another taste explosion.
What I loved about The Scent Hotel Koh Samui
The atmosphere was very calm and relaxed
The staff was super friendly and fun
The view from my beach front suite was amazing. If you book a room at The Scent Hotel Koh Samui try to get a beach front suite.
The dinner at the restaurant is delicious. Don't miss it!
I really enjoyed the Spa. I decided for body scrub and oil massage and did not regret it :)
Floating in that pool makes you forget everything around you.
I loved the private beach where you can relax without crowds of people.
The whole hotel was decorated with love for detail. Should I ever settle down and build a house I would furnish it like my beachfront suite.
Luxury Hotel Review The Scent Hotel Koh Samui – Conclusion
Suppose you are looking for a special place to stay during your vacation on Koh Samui. I highly recommend you book a beachfront suite at The Scent Hotel. It is very nicely furnished, and you have a huge balcony with a view of the sea.
For more photos, information and prices, check booking.com, Expedia or agoda
Are you on Pinterest? Pin this!
Disclaimer: I was a guest at The Scent Hotel Koh Samui. My opinions, as always, are solely my own.