Sponsored Post
New Caledonia is a French territory located about 600 miles from the eastern shores of Australia.
Though the islands' better-known neighbors, New Zealand to the South and Fiji to the East, get a lot of attention from travel bloggers, New Caledonia has a lot to offer those planning a retreat to a tropical paradise.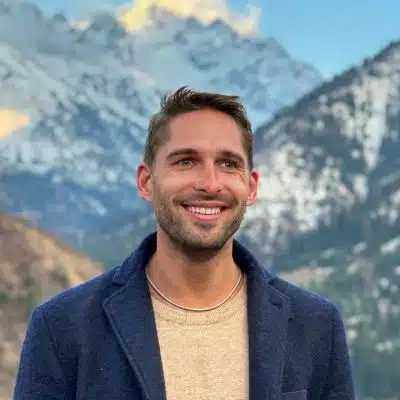 Look:
The islands of New Caledonia hold diversity and richness hard to find anywhere else on the planet.
Depending on where you stand, you might think you've traveled to the great grasslands of Africa, the clear blue water and white sands of the Caribbean, or the towering tropical mountains of Southeast Asia.
Yet, upon closer inspection, you'll find the islands wholly authentic and all their own—New Cal is a one-of-a-kind destination that will leave you wondering why it isn't yet one of the most visited places on Earth.
The Highlights of New Caledonia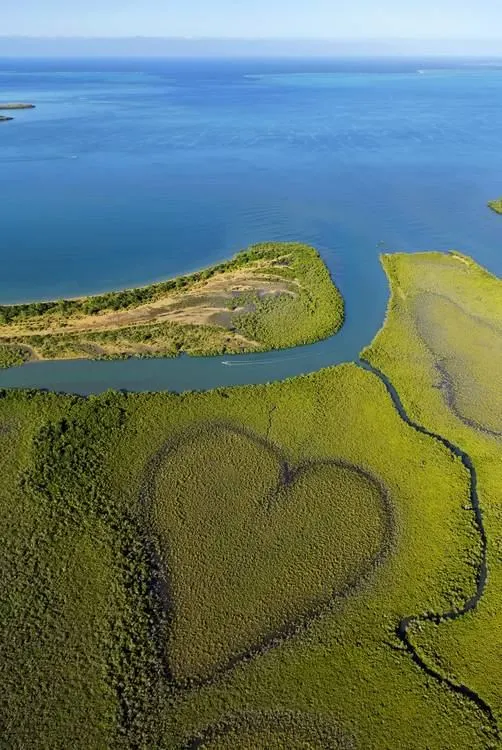 The islands of New Caledonia offer countless opportunities for fun of all kinds.
From stunning nature and wildlife to heart-pounding adventure, refined art and culture, and world-class gastronomy and wine, here's what you can expect from your next visit.
Nature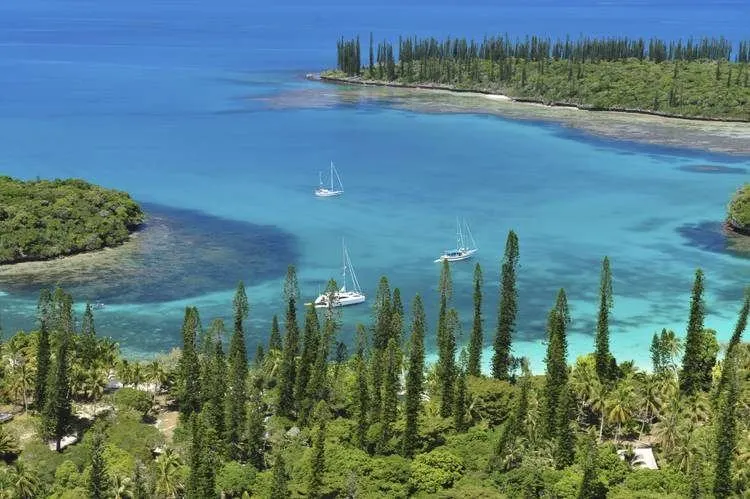 Deep within the Pacific tropics, New Caledonia holds the largest lagoon globally.
Flanked by a gorgeous white sand beach that stretches for miles beside warm ocean water, you could spend months exploring the islands' wetlands and wilderness.
Further inland, hiking and climbing trails crisscross the islands, leading to majestic and hidden waterfalls.
If you'd rather not explore on foot, several New Caledonia travel companies offer ATV tours.
Adventure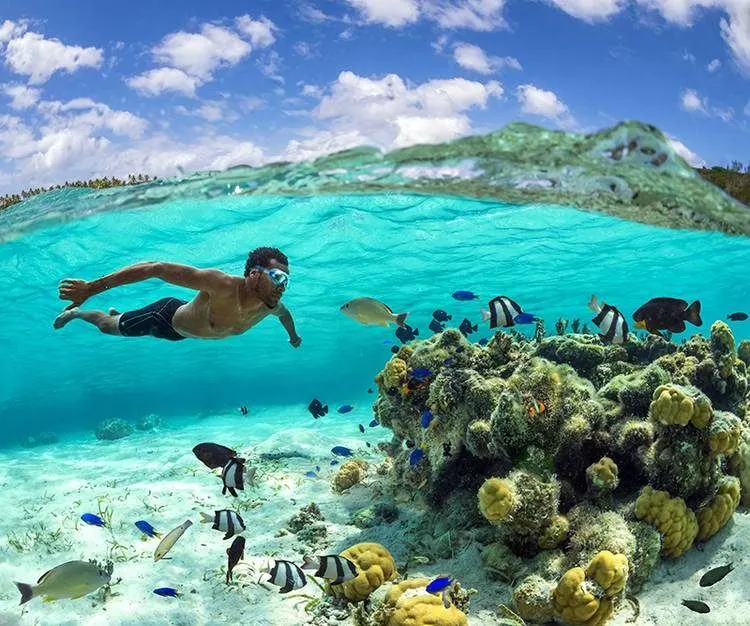 The best way to see any jungle is by soaring through the air, and New Caledonia is no exception.
The archipelago hosts thrilling zipline courses that will speed you through a thick forest canopy in no time.
Visitors can also explore the island's diverse ecosystems on horseback or rent a mountain bike and brave heart-pumping descents down steep mountain slopes.
But if you're a real adventure seeker (or at least willing to try it for a day), consider signing up for a skydiving jump.
Imagine the thrill of freefall coupled with the New Caledonian landscape's breathtaking beauty and rich colors. That's a combination you'll never forget.
Culture & Arts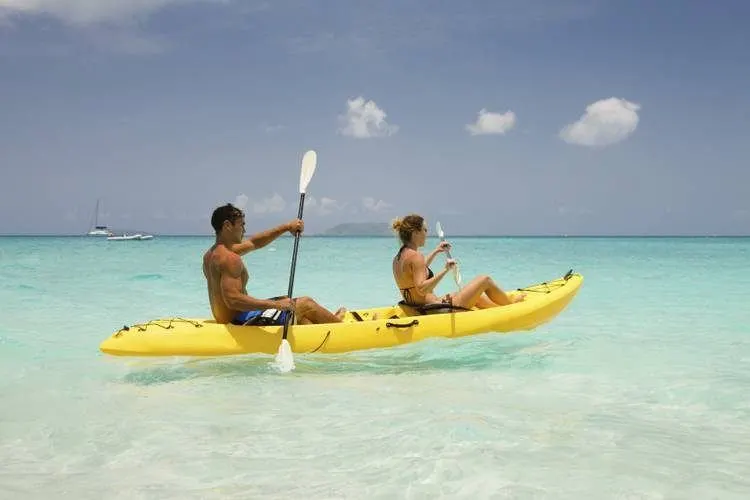 Between the beautiful natural expanses and heart-pounding excursions, those who visit New Caledonia are greeted by warm and welcoming people and culture.
The islands host a rich history showcased by several excellent museums. A World War II museum that opened in 2013 documents the long struggle over the Pacific through thoughtful, intriguing exhibits.
It's a sure visit if you're traveling with a history enthusiast. Or, if you'd like to combine a museum visit with a bit of adventure, consider visiting Tiébaghi Village.
This open-air museum has preserved a century-old village and captured miners' fascinating lives on the islands during the 1870s.
If you're in the mode for fine art or a great show, check out the Théâtre de l'Île in Noumea. They host frequent praise-worthy shows of the best in French theatre.
Noumea also holds several phenomenal art galleries and exhibitions.
Gastronomy & Wine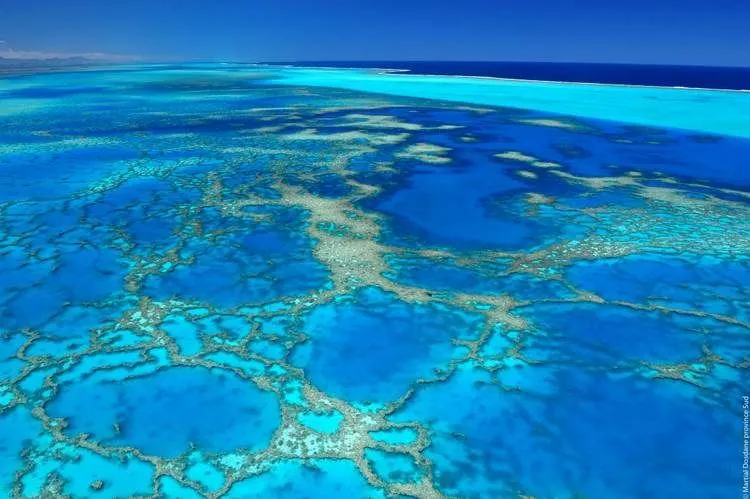 After a night at the theatre or a day out on the beach, those who travel to New Caledonia get to enjoy some mouthwatering cuisine.
The islands' food culture combines local products like shellfish and lobster with flavors typical to Asia, the Pacific Islands, France, and beyond.
You can try the archipelago's take on the traditional Melanesian dish, bougna, chicken, or fish mixed with yams and other island produce, then slow-roasted in a stew over a traditional hot-stone Kanak oven.
Look:
Or, if you and your party prefer fine cuisine, you can opt to enjoy the islands' flavors at one of several world-class restaurants. Served alongside fine French wine, order and enjoy some island-sourced barbequed venison or stew.
How to get to New Caledonia
Want to travel to New Caledonia and try a few of these experiences?
You're in luck.
The islands are well served by regional and international airports worldwide, thanks to Aircalin, the archipelago's international airline.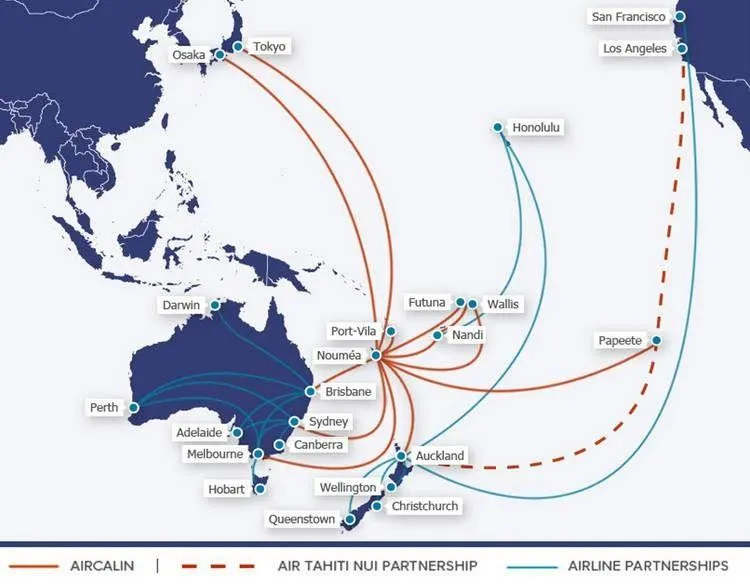 Aircalin flies to dozens of destinations throughout the Pacific, including Auckland in New Zealand, Tokyo and Osaka in Japan, and Brisbane, Sydney, and Melbourne in Australia.
The company has also worked hard to partner with other airlines to give as many travelers as possible the chance to witness the wonders of New Caledonia.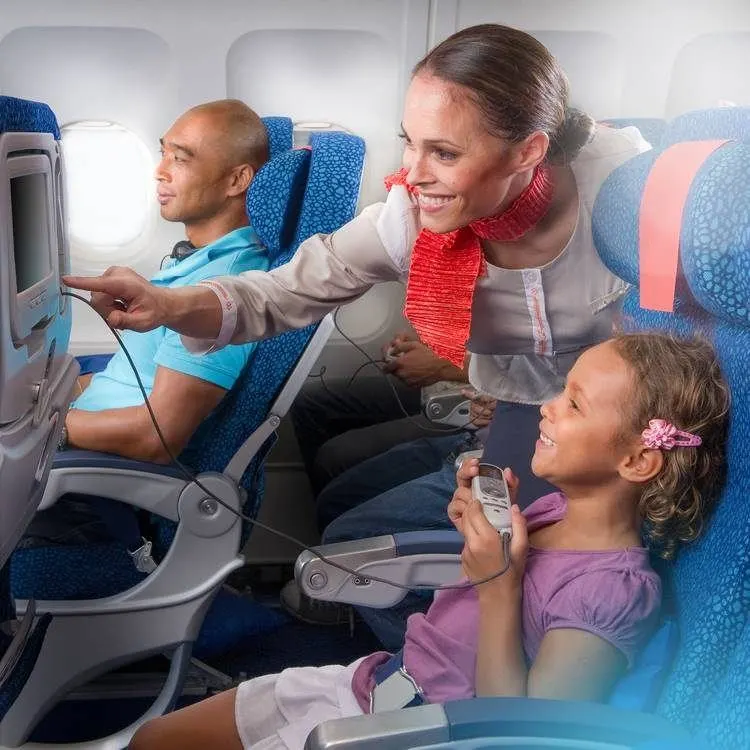 With Aircalin's partners, travelers can reach the islands from Perth, Darwin, Queenstown, Honolulu, and even San Francisco and Los Angeles.
The convenient flights also mean a visit to New Caledonia can be paired with a trip to many of the other incredible destinations in Australia and the Pacific Islands.
If you have the time, consider hopping over to the islands of Nandi, Wallis, or Futuna.
Or, if you've always wanted to go down under, you and your group can go on to explore Brisbane, Sydney, or Auckland—all just a direct flight from New Cal!
This post is sponsored by New Caledonia & Air Calin.
Best VPN for Travel: ExpressVPN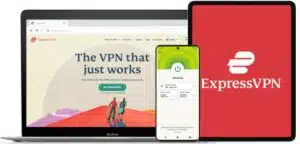 Heading abroad? Use ExpressVPN to access your social media accounts, unblock your favorite entertainment sites, and stay connected with friends and family. And get cheaper flights, of course.
Pros
✅ Next-gen, high-speed servers in 94 countries
✅ Works on iOS, Android, Windows, Mac, Linux, browsers, and more
✅ 256-bit AES encryption protects your data, even on hotel Wi-Fi
✅ Unblocks Netflix and other streaming sites
Cons
❎ No dedicated IPs
Get 3 extra months free of ExpressVPN when signing up for a 1-year plan. That's a 49% saving and a monthly cost of just $6.67! You also get a 30-day money-back guarantee.