I'm obsessed with my new Gleem Electric Rechargeable Toothbrush and Teeth Whitening Kit. It comes with a travel case and a battery that lasts for up to two weeks – perfect for my next trip to a remote place without electricity.
This post is sponsored by Gleem
I always thought that an electric toothbrush is inconvenient for traveling.
I thought they would be too heavy and too difficult to transport and useless at destinations without electricity.
Gleem has convinced me of the contrary.
Gleem Travel Electric Toothbrush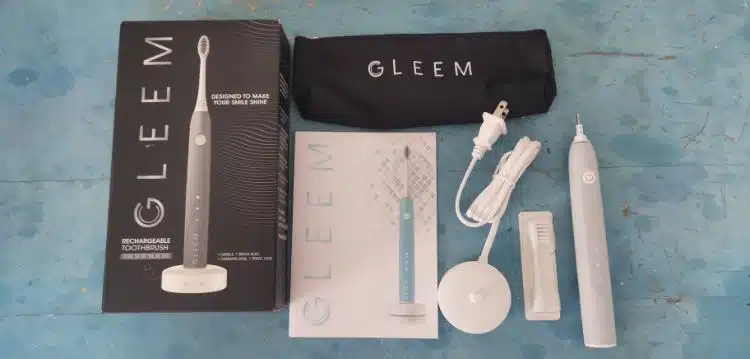 Gleem has developed a new rechargeable toothbrush.
It is 'designed to make your smile shine' – not only at home but also when you are exploring the world – when we're able to do that again!
You can take it anywhere with the travel case that is included in each package. It is super small and light and fits even in your hand luggage.
If the battery is fully charged you can use the toothbrush for up to 14 days, so it's your perfect partner also for adventurous trips to remote places without electricity.
This top electric toothbrush has two teeth cleaning modes; a Classic Clean for daily use and a GLEEM clean for extra brushing power.
It cleans your teeth with sonic bristle vibrations.
It has a sleek design and you can choose between four fun colors: Coral, Slate, Aqua and Pearl.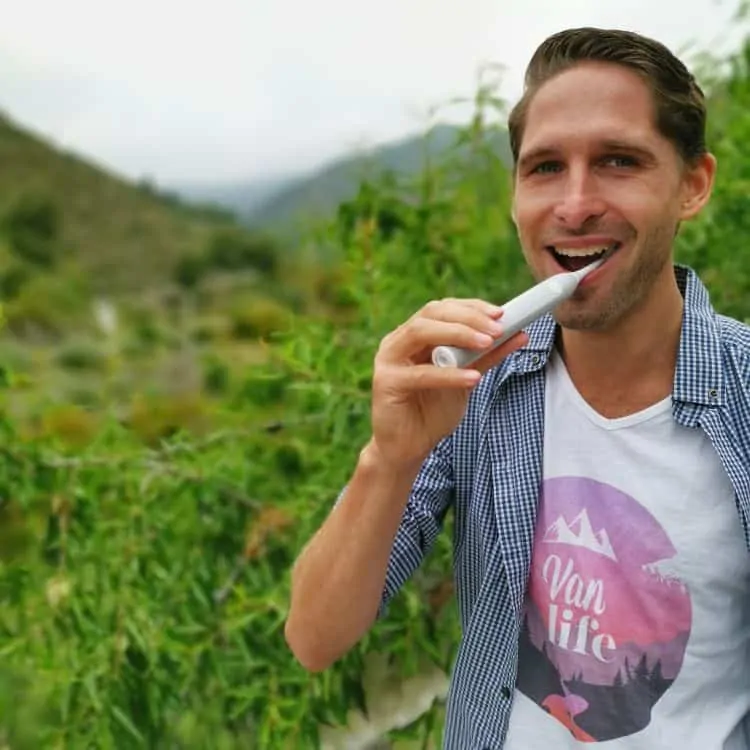 Benefits of Gleem Electric Rechargeable Toothbrush:
You can take it anywhere with the travel case
The battery lasts up to 14 days – Great for trips to remote places without electricity
2 brushing modes: One for daily cleaning and one with extra brushing power
Sleek design, available in four different colors
Quiet motor and built-in timer
Gleem One Week Professional Teeth Whitening Light Kit + Booster Strips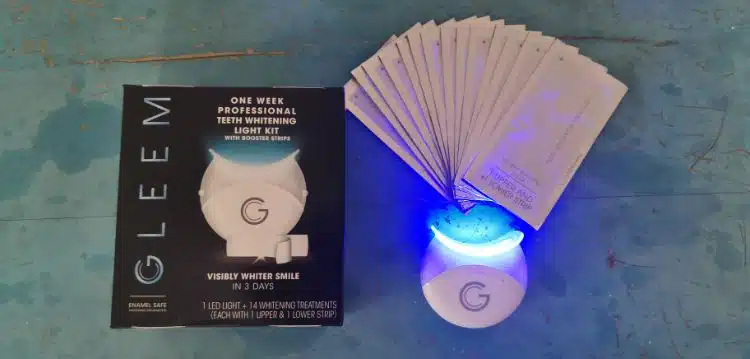 Do you want to lighten up your smile for your next travel photos?
With the new Gleem Teeth Whitening Kit you will have visibly whiter teeth within just three days.
By using the whitening strips together with the Gleem LED light you will achieve even better results.
It is not only affordable but also super easy to use – also while traveling.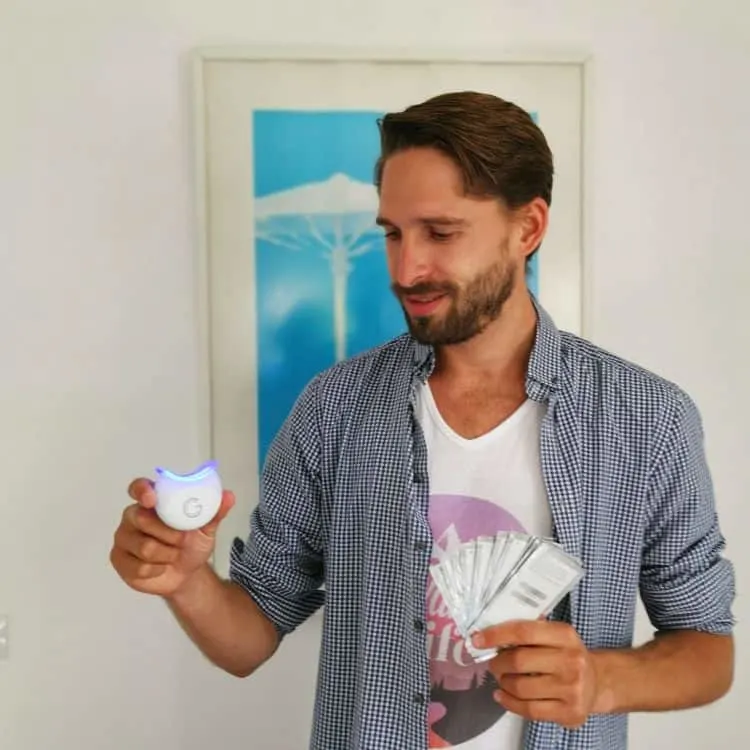 How to use the Whitening Kit?
1. Apply the whitening strip to your teeth and press to secure. Leave on the strips for 60 minutes.
2. Use the Gleem LED blue light for the last five minutes of your treatment
3. Remove light and whitening strips.
Follow these easy steps once per day for one week to achieve the best result.
If you want to purchase your own Gleem Electric Rechargeable Toothbrush you will be very excited to hear that it is not only available online but also at your preferred Walmart store and of course on Walmart.com.