The Funny Lion is a new boutique hotel in Coron, Philippines.
It opened in 2014 and is part of the One-Of Collection hotel group, which also manages the Amorita Resort in Bohol and the Santa Monica Beach Club in Dumaguete.
Read here my hotel review of the Funny Lion Hotel Coron.
The Funny Lion Hotel Coron – Location
The Funny Lion is located at Coron Town on Busuanga Island in the Coron area of Palawan.
The domestic airport is only 16.8 kilometers away and can be easily accessed with the hotel's airport shuttle. All attractions, like the Mount Tapyas and the departure points for diving and island hopping tours, are very close.
A tricycle to the center of Coron Town only takes about 7 minutes and costs 25 Pesos (about 0.5 USD) per person.
Related Posts:
20 Best Things To Do In Manila

, Philippines
Room Experience The Funny Lion
The Funny Lion Hotel Coron has three different room categories; cub room, king room, and pride room.
I stayed in the pride room. It is very spacious with a size of 25 square meters and has one comfortable king bed. I liked how the room was furnished, and I felt at ease.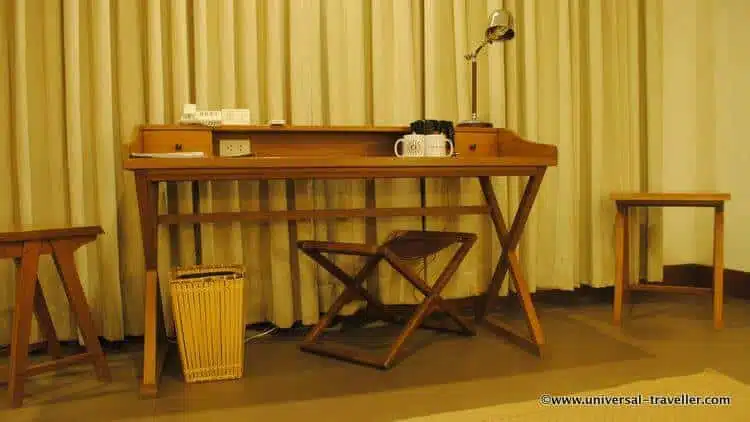 [Click Here to Reserve a Room at The Funny Lion Coron]
The Food at The Funny Lion
The Funny Lion offers a wide range of food. Breakfast is served in a buffet with muesli, bread, ham and cheese, fruit juices, a philippine breakfast, and waffles.
There is also a cooking station where you can order omelets.
Lunch and dinner are á la carte. You can choose amongst other pizza, seafood dishes, salads, or meat dishes. I tried the following dishes during my stay.
Shrimp ala Plancha: Pan-fried fresh Busuanga shrimp smothered with chili butter sauce, spring onion, and fried garlic.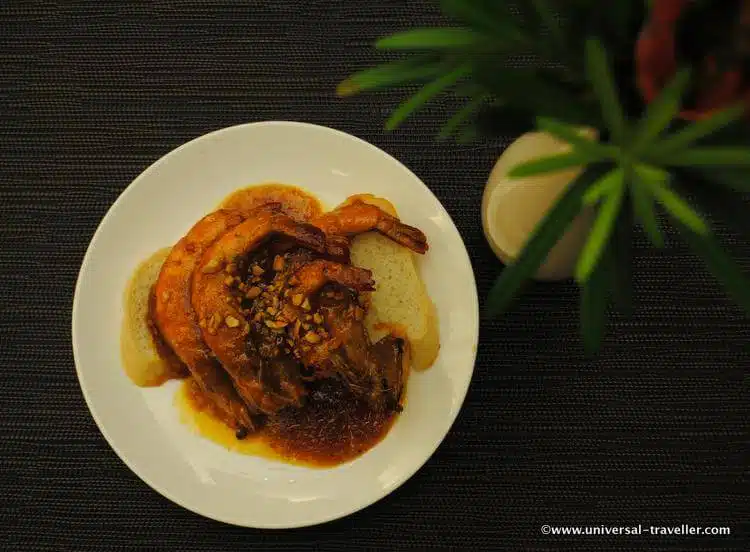 Safari Garden Salad: Al fresco greens loaded with chicken, egg, and bacon tossed in citrus vinaigrette with crunchy peanut brittle.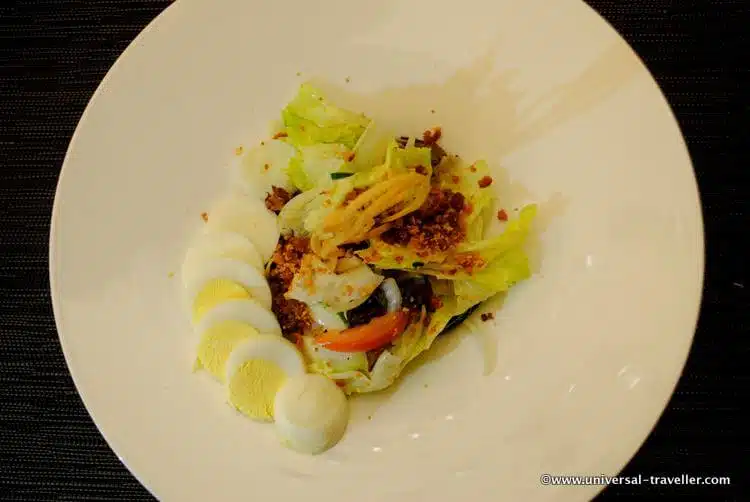 Hunter's Pizza: Pizza crust with parma ham, tomato sauce, and mozzarella cheese.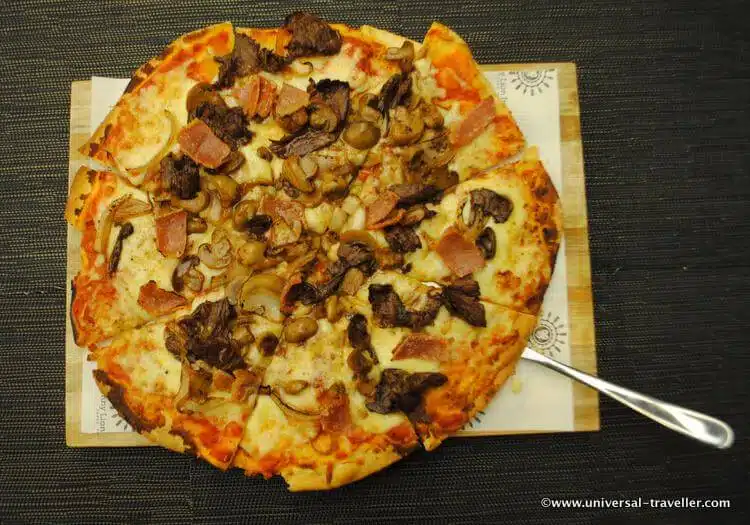 Cashew Crusted Prawns: Saltwater tiger prawns topped with cashew butter crust then baked until golden and served with garden greens with dalandan vinaigrette.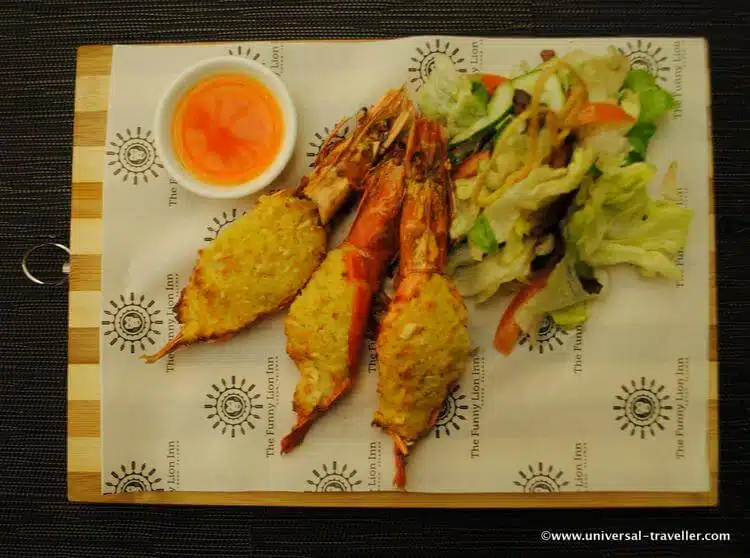 I liked the food and the attentive service. For your dinner, I recommend a table outside next to the pool.
What I loved about The Funny Lion Coron
The Funny Lion is conveniently located. Coron town, as well as all major attractions, are easily accessible.
My favorite place was, without a doubt, the pool, where you can stargaze and relax after a day full of adventures.
The staff is really friendly and helpful. Whenever I had a question, they tried to help me and provided tips on what to do and where to go.
My room was clean and nicely furnished. I slept super well in my bed.
Things to do during your stay at The Funny Lion
Coron is one of the world's most beautiful islands. You can do all kinds of adventurous activities.
A Must-Do is, without a doubt, an Island Hopping Tour to the Twin Lagoon and Baracuda Lake. It's amazing! Coron is also famous for Wreck Diving. You can see dozens of Japanese World War 2 shipwrecks.
Find here the best things to do in Coron, Palawan.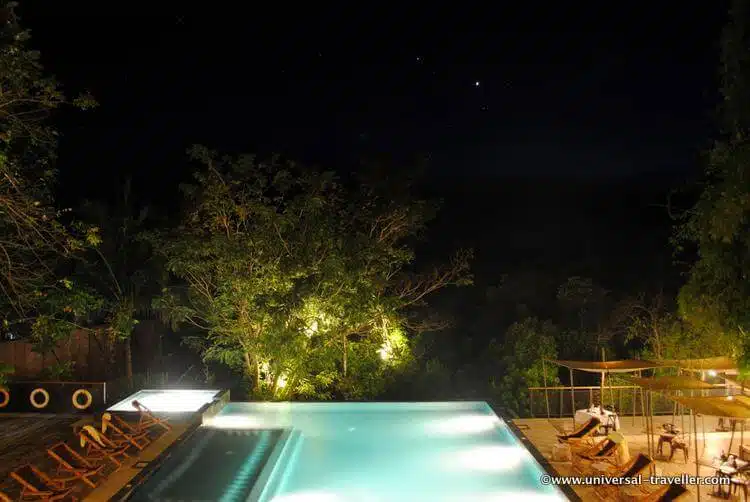 For more photos, information and prices, check Agoda, Expedia or Booking.com
Are you on Pinterest? Pin this!
Disclaimer: I was a guest at The Funny Lion Coron, Philippines. My opinions, as always, are solely my own.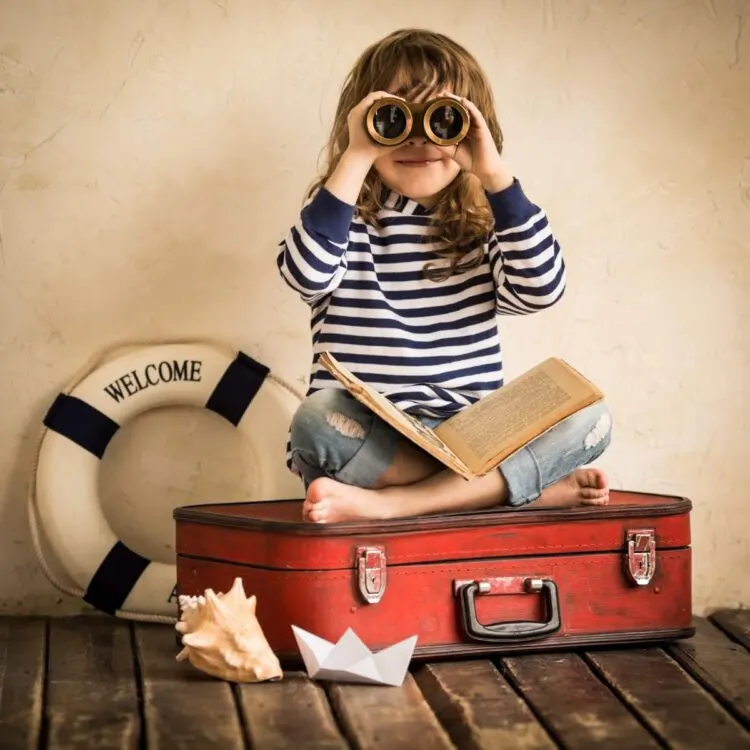 Protect your trip: With all our travel experience, we highly recommend you hit the road with travel insurance. SafetyWing offers flexible & reliable Digital Nomads Travel Medical Insurance at just a third of the price of similar competitor plans.