From Camarines Norte to Catanduanes, there are exciting things you can try while traveling around. Find here the best things to do in Bicol, Philippines.
Whether you want to take selfies with popular landmarks or throw yourself into some fun adventures, Bicol's natural beauty will never fail to surprise you.
You can swim with the fishes in Sorsogon, enjoy the view of the majestic Mount Mayon Volcano in its perfect cone form and eat all you want at Bicol's finest restaurants.
Best VPN for Travel: ExpressVPN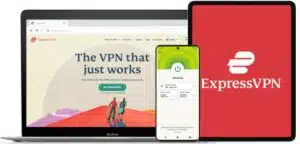 Heading abroad? Use ExpressVPN to access your social media accounts, unblock your favorite entertainment sites, and stay connected with friends and family. And get cheaper flights, of course.
Pros
✅ Next-gen, high-speed servers in 94 countries
✅ Works on iOS, Android, Windows, Mac, Linux, browsers, and more
✅ 256-bit AES encryption protects your data, even on hotel Wi-Fi
✅ Unblocks Netflix and other streaming sites
Cons
❎ No dedicated IPs
Get 3 extra months free of ExpressVPN when signing up for a 1-year plan. That's a 49% saving and a monthly cost of just $6.67! You also get a 30-day money-back guarantee.
Best things to do in Bicol

Philippines
1. Visit Quitinday Hills and Nature Park
If you love hiking and extreme adventures, Quitinday Hills and Nature Park is the place to go.
From Camalig town, you can test your endurance by walking through slopes and peaks to reach the hilltop.
Once you get to the peak, you can enjoy a breathtaking view of the vast, hilly scenery of Quitinday.
The hills may vary in form, but they still look like the Chocolate Hills of Bohol.
The nature park also offers remarkable views of the beautiful landscape encompassing smoothly rolled curves and plentiful coconut trees.
And if you have extra time, you can experience a bamboo raft cruise in Sumlang Lake, also located in Camalig.
2. Climb the Mayon Volcano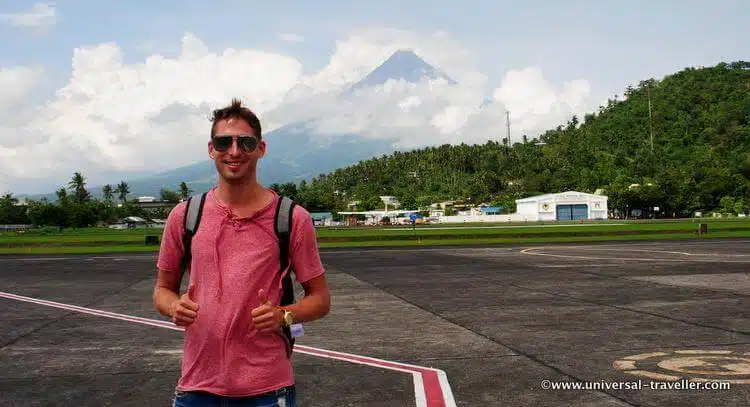 Climbing the perfect-coned Mount Mayon is one of the travel goals to achieve when you're in Albay.
This active volcano serves as the main landmark of the province.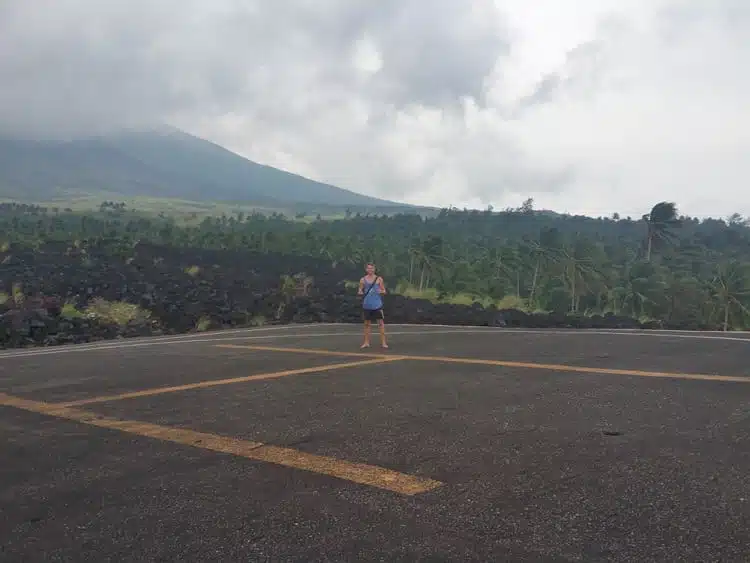 Bookaway
Explore The Philippines with Bookaway! It is a reliable and easy-to-use platform to compare prices & schedules and make a booking online.

3. Surf in Bagasbas and Gubat
In Bicol, the best surfing paradise is either in Gubat, Sorsogon, or Bagasbas, Camarines Norte.
So if you're also into surfing, these are the ideal sites you can visit while in Bicol, Philippines.
Gubat's shallow waters make it a perfect surfing site, particularly for beginners. Between March and October is when the peak season begins at Rizal Beach.
4. Delight in some Bicolano dishes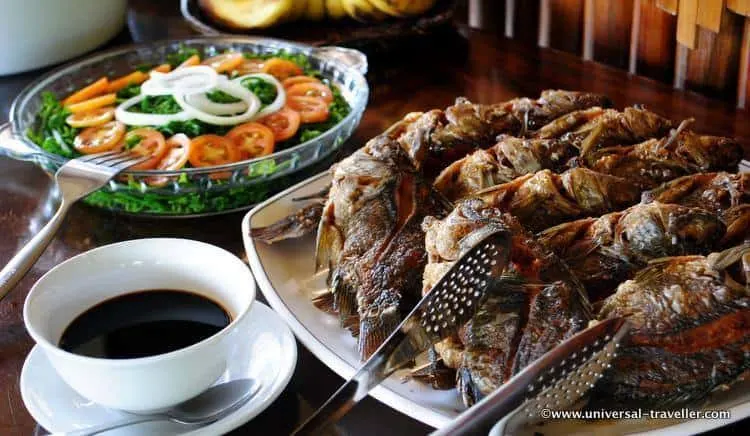 Some of the popular choices you will find include pinangat, Bicol Express, and pili ice cream. But the ultimate place to try Bicol dishes is in Naga.
The carinderias and restaurants in the city offer local favorites perfect for everyday meals, including breakfast and snacks.
But if you're staying in Legazpi, at the prominent Oriental Hotel, you can also try these Bicolano foods with other world-class meals.
View full blog post: POPULAR DISHES OF THE PHILIPPINES
5. Go see the Butanding and swim with the fishes in Sorsogon
The relatively unexploited Bicol destination due to its closeness to other attractions makes it more interesting to pay a visit.
For instance, you can see the Butanding while swimming with other fishes in Juag Lagoon Marine Sanctuary, Matnog Sorsogon.
The sanctuary is established to preserve local marine species while providing the public a pleasurable and learning experience.
The clear waters of Matnog also allow snorkeling and other exhilarating activities.
Bookaway
Explore The Philippines with Bookaway! It is a reliable and easy-to-use platform to compare prices & schedules and make a booking online.

6. ATV Tour to Mount Mayon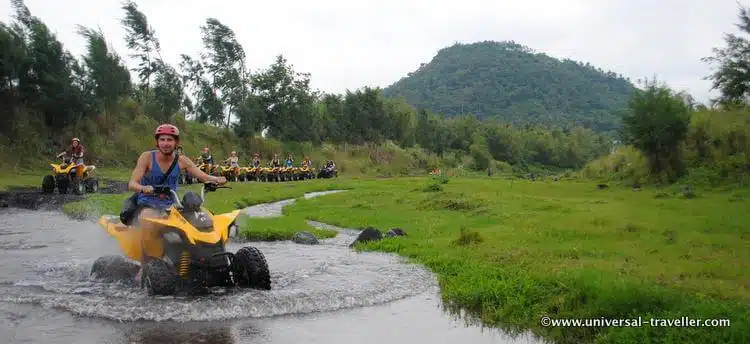 Your Bicol Philippines trip will not be complete without riding an ATV to Mayon Volcano or the Lava Wall trails.
With Mayon ATV Tours, you are sure to enjoy your ATV Tour for some extreme adventure and delightful experience.
7. Experience some exciting adventures in Bulusan Lake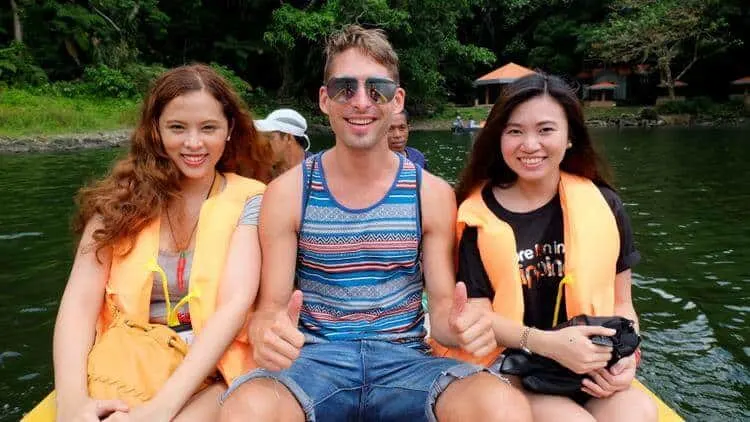 Whether you want to hike, take a boat tour, or dip into the cool waters of Bulusan Lake, this is the way to go.
Paddling is also a fun activity to do while checking out the lake.
One interesting trivia is that the lake is located at the center of Bulusan Volcano National Park.
This popular travel destination in Sorsogon also offers other extreme adventures apart from sightseeing and enjoying the emerald-green water of the lake.
Kayaking is another favorite activity that visitors do while taking pleasure in the lush jungles surrounding Bulusan Lake.
8. Shop at Embarcadero de Legazpi
If you're in the city of Legazpi, you can stop by the premier waterfront shopping center in the region that offers a first-class lifestyle hub for locals and tourists.
The mall is open until past midnight, which revitalizes the nightlife of the city. The colorful lights and beaming searchlights from the lighthouse make the night even more pleasurable.
9. Visit Cagsawa Ruins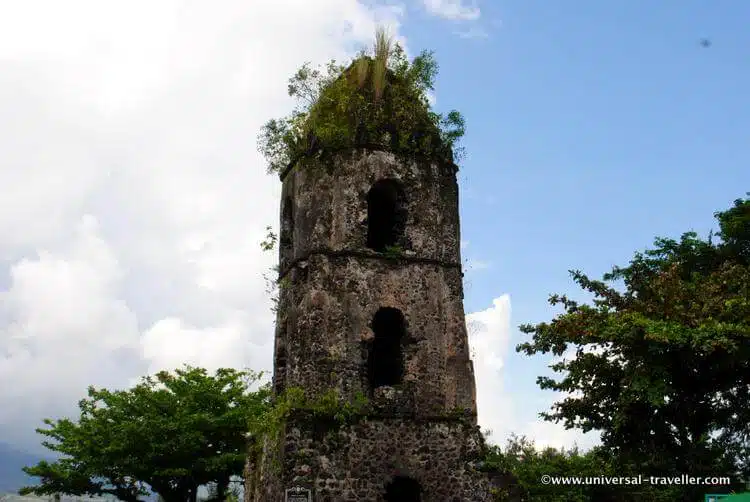 Another must-see destination in Bicol Philippines is the Cagsawa Ruins. The 18th-century old Franciscan Church was established in 1724.
It was ruined after the violent explosion of Mount Mayon in 1814 that killed 1,200 people.
Only the tower of the church remained standing, and the rest is buried to the ground. The beauty of this eco-tourism spot is that you get a stunning view of Mayon Volcano while taking photos of the ruins.
Bookaway
Explore The Philippines with Bookaway! It is a reliable and easy-to-use platform to compare prices & schedules and make a booking online.

10. Hike the Kawa-Kawa Hill
The 236-meter landform located in Ligao City resembles a kawa or cauldron from which its name was derived.
And now, it is one of the best travel and sacred destinations in Albay, where you get a breathtaking 360-degree view of the city and nearby towns.
At the top, you will also witness Mount Mayon and Mount Masaraga, as well as the verdant rice fields. Tourists also enjoy the life-size Stations of the Cross, especially during holy week.
11. Buhatan River Cruise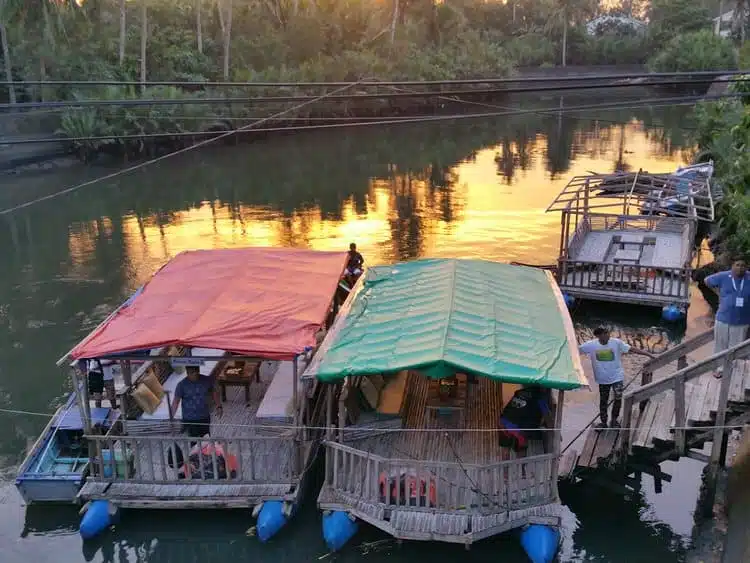 Another cool activity is the Buhutan River Cruise. You can go with up to 10 people on one boat and cruise down the river.
I recommend doing it for sunset. Once it is dark, you can do firefly watching. Great experience!
My Hotel recommendation for Bicol Philippines – Misibis Bay

I recommend staying at Misibis Bay Hotel. It is a private island resort in the province of Albay. The hotel offers several huge pools surrounded by palm trees.
You can do all kinds of water sports activities such as sailing, windsurfing, stand-up paddling, and wakeboarding on the private beach.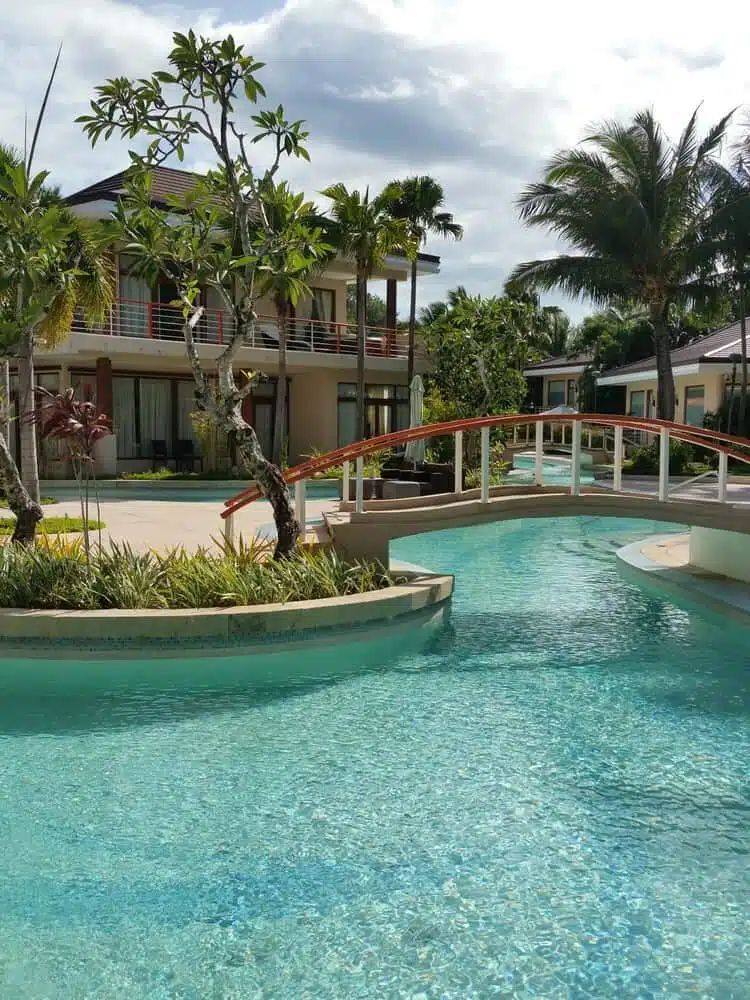 The breakfast buffet offers a wide variety of food, including delicious and fresh salmon, bread, pancakes, and omelets.
For a romantic evening, you can book a private sunset setting with cocktails and a view of the Mayon volcano.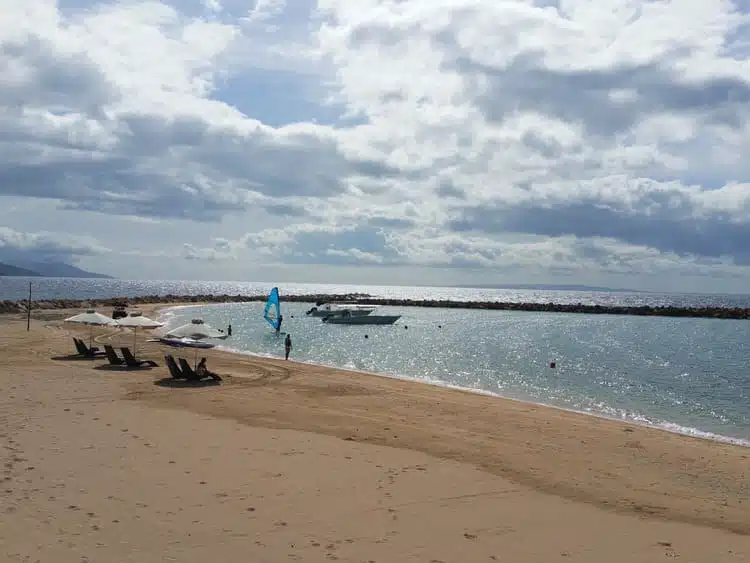 Bookaway
Explore The Philippines with Bookaway! It is a reliable and easy-to-use platform to compare prices & schedules and make a booking online.

Was this post about the best things to do in Bicol helpful? Make sure to pin it to refer to it later!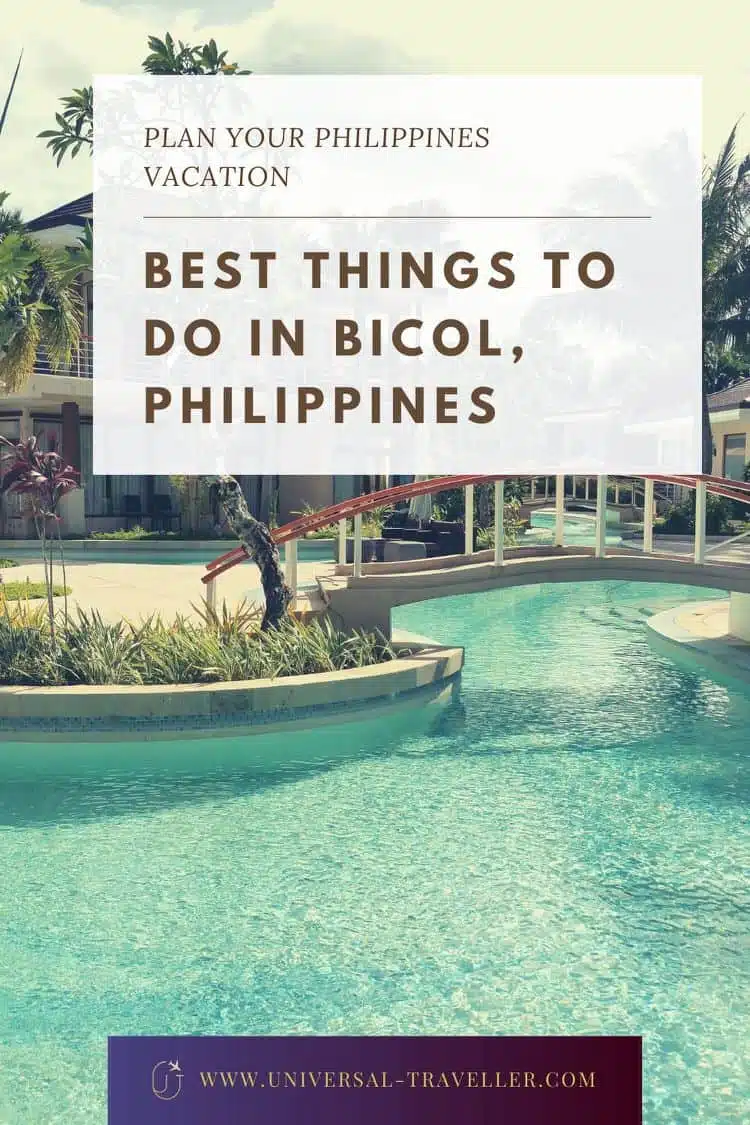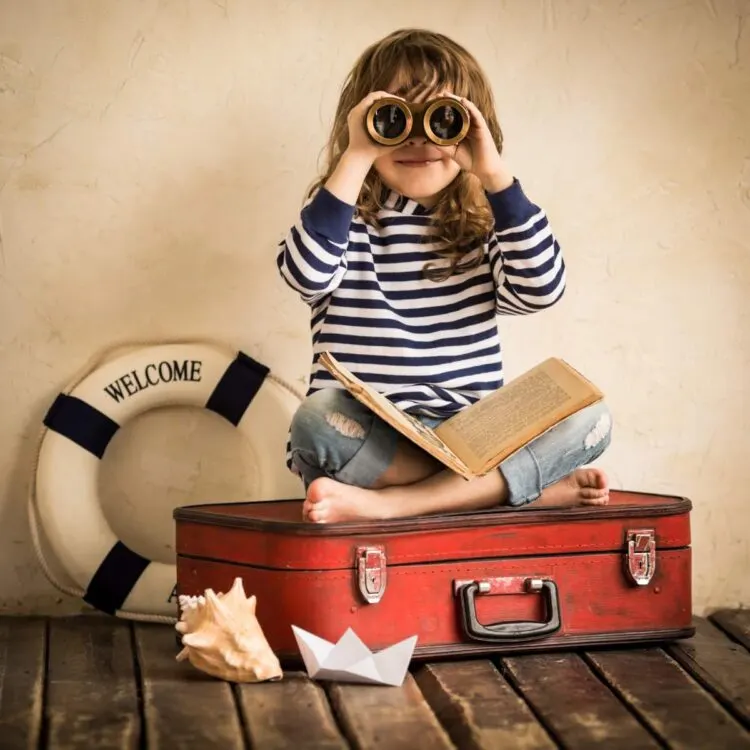 Protect your trip: With all our travel experience, we highly recommend you hit the road with travel insurance. SafetyWing offers flexible & reliable Digital Nomads Travel Medical Insurance at just a third of the price of similar competitor plans.