The lifestyle of a cargo pilot is steeped in wanderlust and adventure.
For the last hundred years, cargo pilots have crisscrossed the planet, flying lonely routes between narrow dirt runways over thousands of miles of remote mountains, bushland, and empty ocean.
Often, these pilots are the only connection between the outside world and the isolated communities they serve.
Look:
To do this job, to live this life, cargo pilots turn to a company that understands what they need: tough, quality gear and clothing that will stand up to years of abuse and use under some of the harshest conditions on the planet.
One company that has answered this call is PME Legend.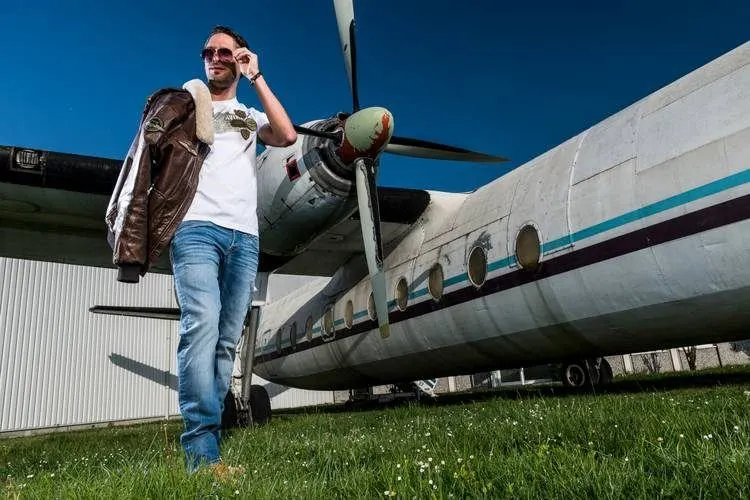 For the last 25 years, they've prided themselves and creating some of the most functional apparel you can work and live in.
As a bonus, all their clothing is ethically sourced and produced in line with their parent company Just Brands industry leading sustainability guidelines.
That means you can purchase and wear these clothes knowing everyone, including the environment, has been respected and rightly-compensated at every point in the manufacturing process.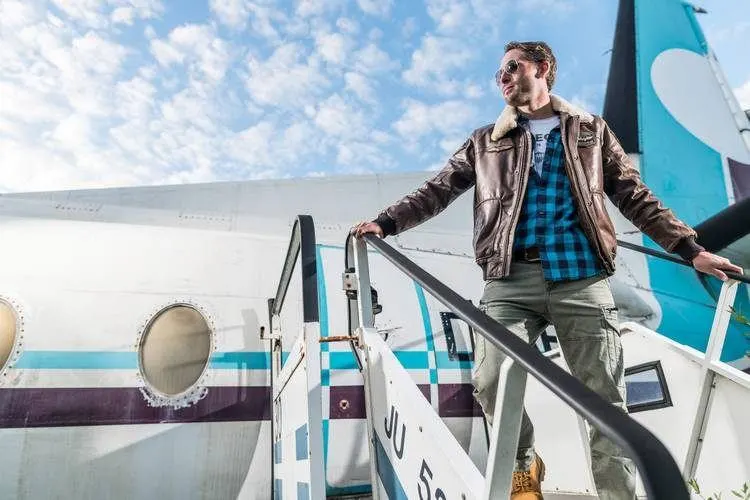 PME Legend Outfits
It turns out that clothing designed for the intense conditions cargo pilots face is also a great fit for long-term travellers like me.
And that makes sense—digital nomads need clothing that's comfortable and stylish, but they also need clothing that's easy to maintain and able to function and last years in a wide range of climates and situations.
That's why I was so excited to try some of PME Legend's clothing for myself.
Outfit 1: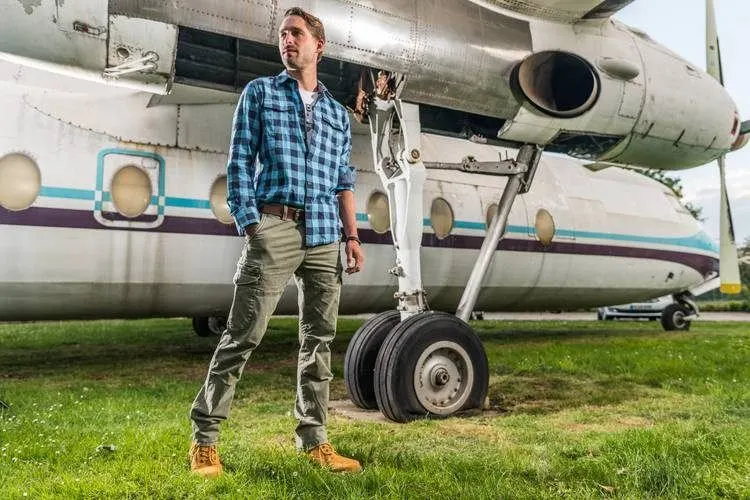 The first outfit I tried was a pair of PME Legend's tight-fitting cargo pants with a t-shirt, a button-down checkered shirt, and one of the company's Clipper jackets.
Below the belt, I pulled on a pair of tan skytrooper cargo pants. I could tell immediately that they had been designed and manufactured to stand up to anything.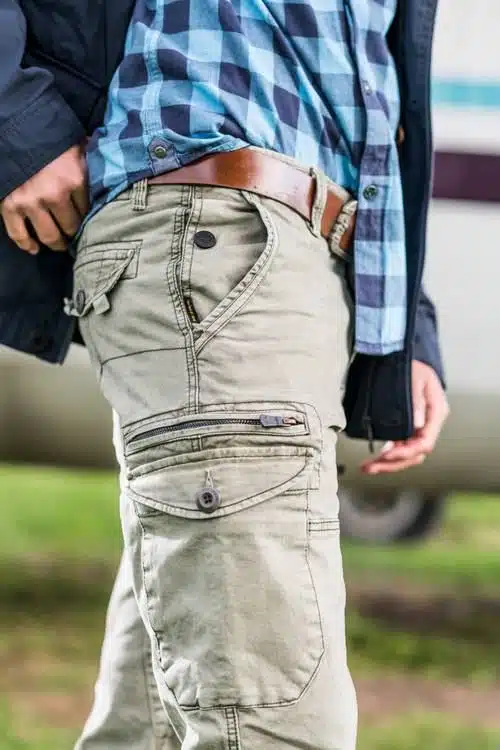 The fabric was thick and tough, but it also breathed and flexed easily. When I looked in the mirror, I was impressed by the cut of the fabric and the stylish, tapered legs.
I'd never seen cargo pants that weren't baggy, but these fit and looked like a million bucks.
Along with the pants, I wore one of the company's white cotton t-shirts. It was quite comfy and soft and had been decorated with a cool design featuring the company's logo.
Over the t-shirt, I slid on one of PME Legend's long-sleeve button down shirts. This one was checkered light and dark blue, and I could tell it had been designed for hard work.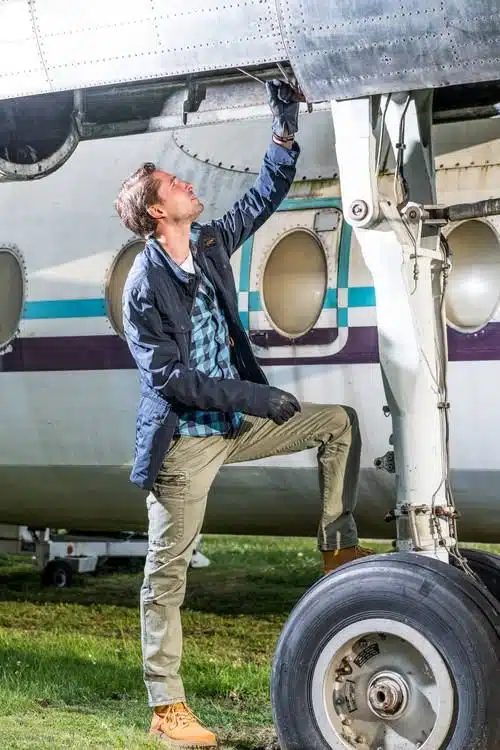 It was comfortable to move and sweat in, and after wearing it a few days, I can tell it will last decades.
I see this shirt as a great in-flight option. It's thick enough to keep you warm, and the two breast pockets are great for keeping track of things you need to have on hold.
Finally, over the long-sleeve shirt, I threw on PME's semi-long clipper jacket. This is a great piece of clothing.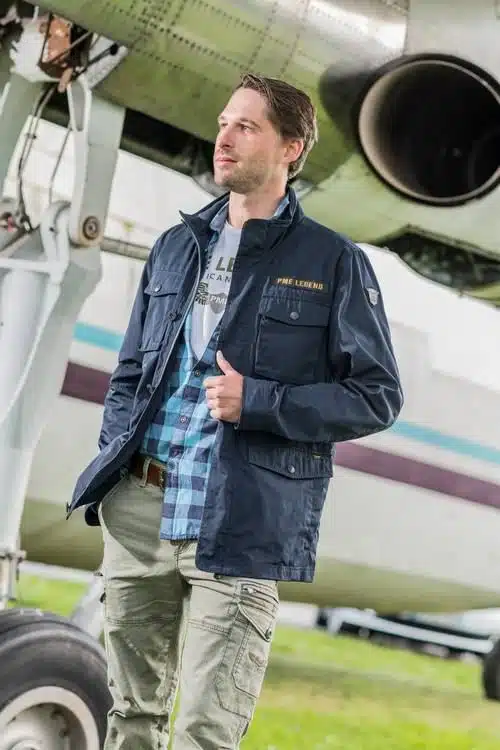 Based off the 1951 US military field jacket, I felt like I was walking with purpose from the moment I put it on.
It's double-layered to protect against the wind and cold, and it's also water-repellent. That makes it a great jacket for climates with cool, wet weather.
Outfit 2: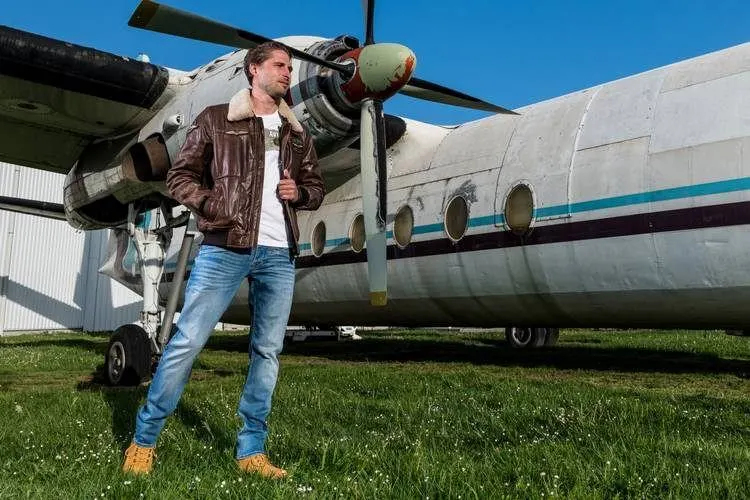 My second outfit from PME Legend featured a Curtis jeans, another comfy all-cotton t-shirt, and a killer Hudson Bomber leather jacket.
My favorite item in this outfit is, hands down, the leather jacket.
This thing is a work of art, and it really impressed upon me how dedicated PME is to their craft. It's made from premium, thick buffalo leather. And it's heavy, but still easy to move in.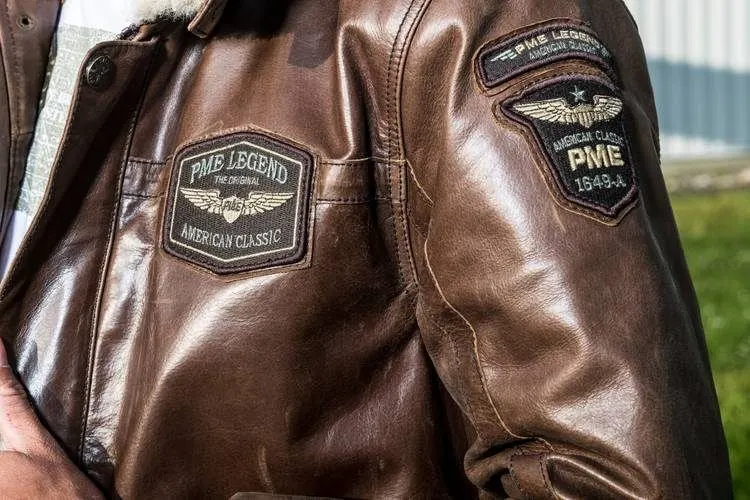 I was impressed by the quality of the leather. I could tell the jacket had been forged from large pieces of hide, because there were few places where the leather bent, hardened, or creased.
This made it look and feel incredibly impressive.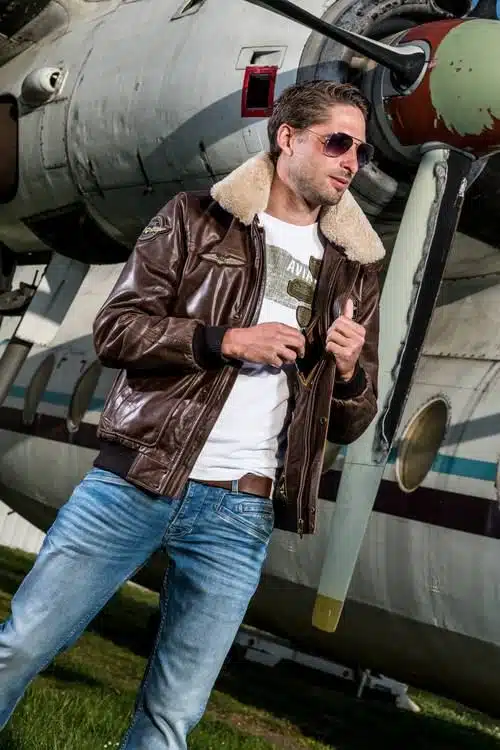 Apparently, cargo and combat pilots took to wearing these heavy leather jackets back before we bothered sealing plane cabins from the elements and outside atmosphere.
PME has designed this one to withstand freezing wind, cold and snow day in and day out for years. I plan to wear it almost constantly when travelling to colder countries.
Under the jacket, I sported another super-comfy but durable cotton t-shirt.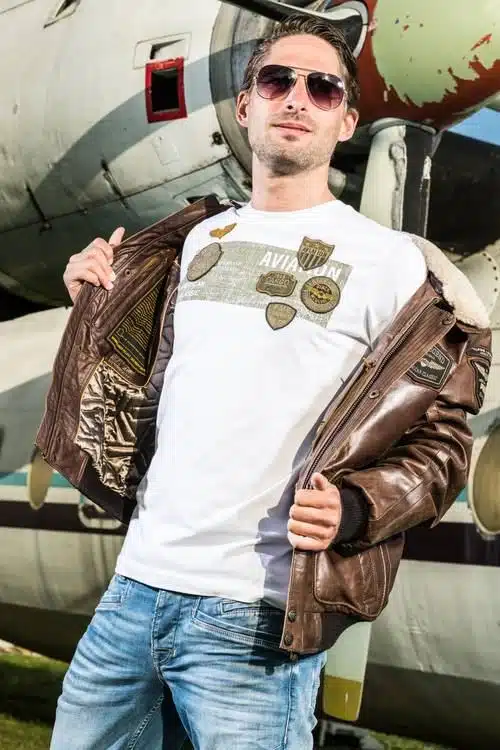 In this ensemble, also the Curtis Jeans really stood out. I was pleased with how their fit and comfort, and they also looked great.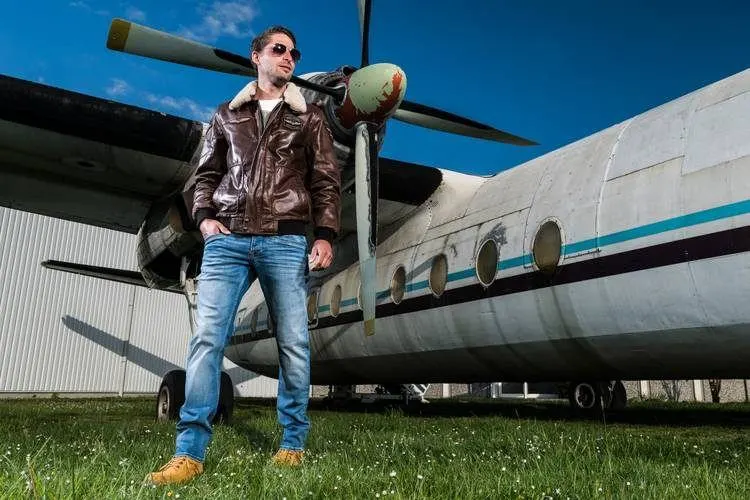 I found the cut quite stylish, and I could tell from the moment I put them on that they'd been made with quality material and had the stitching and seams to last.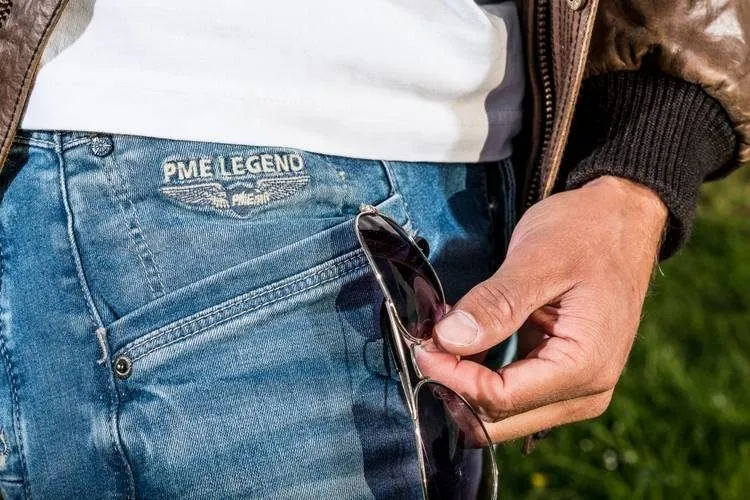 This hunch was confirmed when I found a video showing how the company manufactures their Curtis jeans.
Check it out: Making of PME Legend Curtis Jeans
Outfit 3:
Outfit number three came to me with another pair of jeans, a yellow t-shirt, and my choice of a hoodie or another aviation inspired jacket.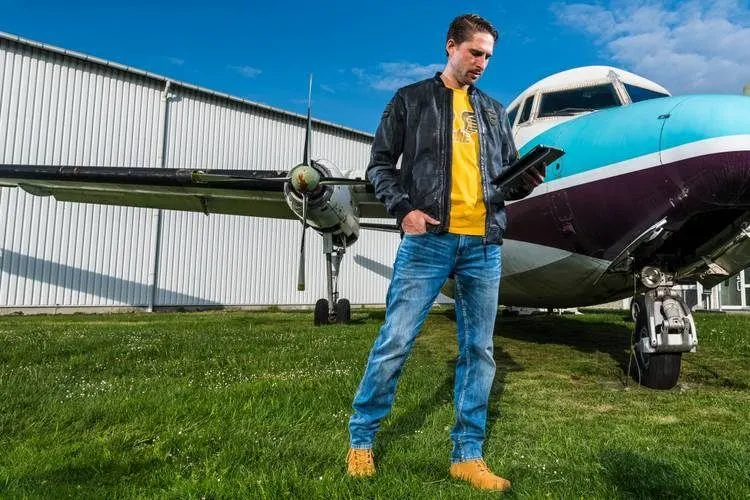 The hoodie was a full front zip with deep front pockets. It conformed to my body, and I knew I'd be throwing it on when I was looking to enjoy a casual beer with close friends or just an evening around the house.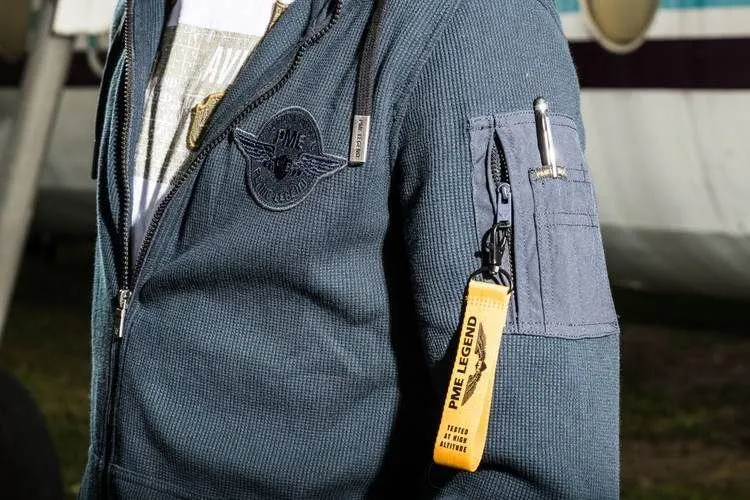 One cool feature—this hoodie comes with a left sleeve zipper pocket, great for keeping documents or emergency cash on-hand.
Under the hoodie, I wore another PME short-sleeved cotton t-shirt. This one was a faded yellow, comfy and surprisingly stylish.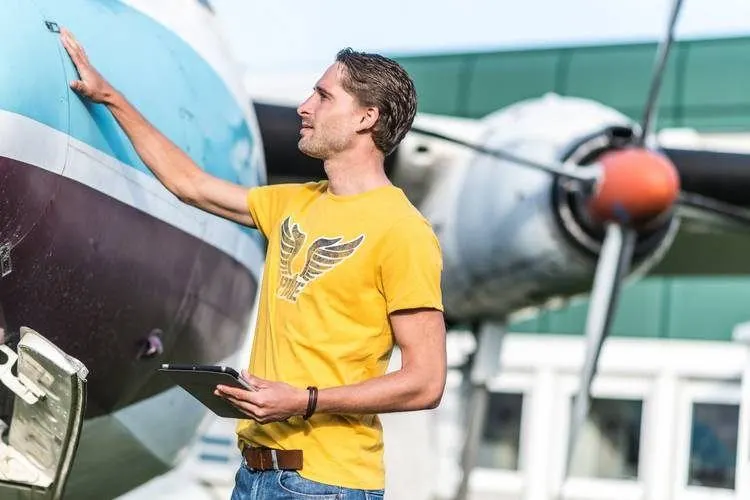 The t-shirt and hoodie paired well with the jeans that had come with this outfit. These ones were from PME Legend's "Nightflight" line.
They were a bit slimmer fitting than the Curtis jeans, but the fabric was stretchier, (6% polyester), making them both comfy and stylish.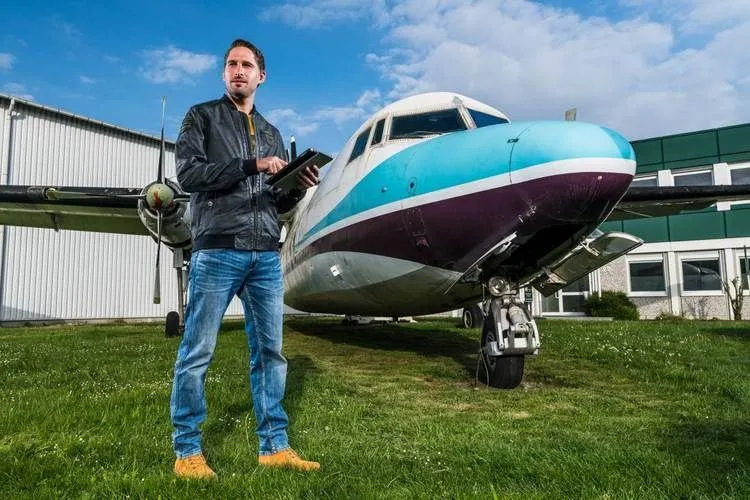 Like the Curtis jeans, the fabric and manufacturing quality of the denim was unmistakeable. After putting them on, I didn't want to take them off.
Finally, I finished off the outfit with a 100% leather flight jacket. This design has also been inspired by a vintage US flying jacket, and the build and weight of the jacket told me PME hadn't sacrificed any of the utility of the jackets that had inspired it.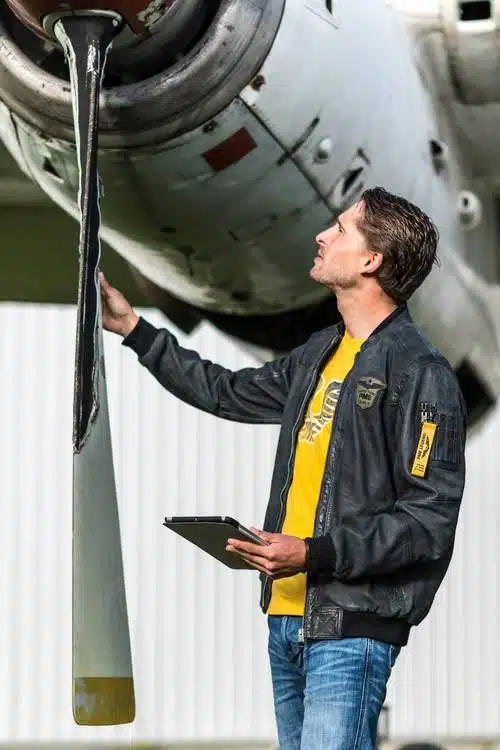 Inside, the jacket was lined with thick, soft cotton. Though it wasn't as warm as the Hudson Bomber jacket, it felt more casual—something I could see myself wearing often day-to-day.
Disclaimer: I was provided with free products in return for my honest review. All thoughts and opinions expressed herein are my own and not influenced by PME Legend, and/ or its affiliates, in any way.
Best VPN for Travel: ExpressVPN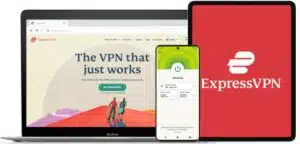 Heading abroad? Use ExpressVPN to access your social media accounts, unblock your favorite entertainment sites, and stay connected with friends and family. And get cheaper flights, of course.
Pros
✅ Next-gen, high-speed servers in 94 countries
✅ Works on iOS, Android, Windows, Mac, Linux, browsers, and more
✅ 256-bit AES encryption protects your data, even on hotel Wi-Fi
✅ Unblocks Netflix and other streaming sites
Cons
❎ No dedicated IPs
Get 3 extra months free of ExpressVPN when signing up for a 1-year plan. That's a 49% saving and a monthly cost of just $6.67! You also get a 30-day money-back guarantee.