Known as the inspiration for Jimmy Buffet's song Margaritaville, Key West evokes images of a sun-drenched boozy American paradise. Here are the best things to do in Key West.
Written by Melinda/ Mel on the Go
Who doesn't want to experience that carefree existence, if only for a weekend?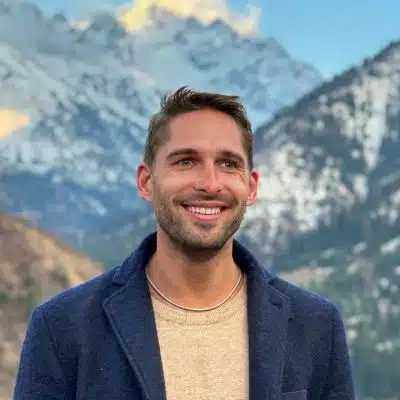 After two days of touring the city, I learned that Key West, Florida, is a party town and a lot more.
Here are my best things to do in Key West, or, as the locals like to call it, The Conch Republic.
Read also: BEST TRAVEL DESTINATIONS IN THE UNITED STATES
About Key West
The southernmost city in the continental United States, Key West, has a warm, sub-tropical climate. Hurricane season in the summer and fall makes January to April the prime season for tourists, with drier, better weather.
It is a popular cruise-ship stop for Florida and Caribbean cruises, so keep in mind that tourist attractions will be busy if one is in port.
For visitors, Key West is famous for its warm weather, coral reefs, nightlife, colorful buildings, and history.
It is a small town with 25,000 residents who are proud and protective of their town, for good reason. It's a beautiful place with a rich culture and history, as my top things to do in Key West will show you.
Best things to do in Key West
1. Go on a Bike Tour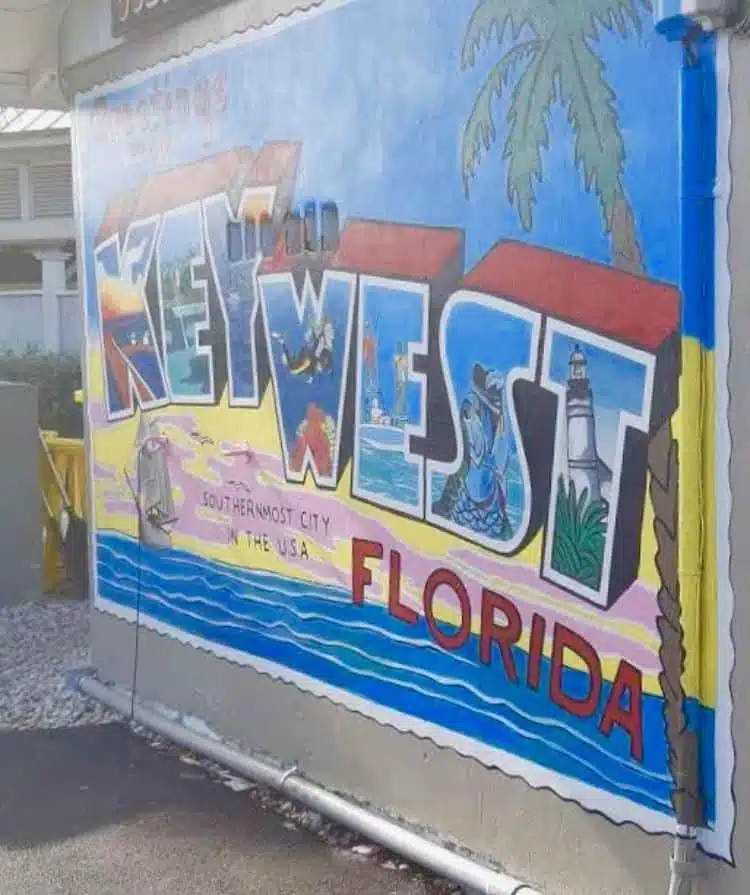 Whenever I visit a city for the first time, I like to go on a cycling or walking tour. Local guides can cover off the important places and give a good overview of the city. They'll also recommend the unknown spots you might like!
We learned so much about Key West on the delightful Key Lime Bike Tour. Our tour guide shared stories about the people and places that make Key West quirky and interesting.
While biking through Key West, you'll learn why locals are called Conches and spot the chickens and find out where they came from.
The tour includes essential stops like the historic US Route 1 Mile Zero sign, the Southernmost Point, President Truman's Little White House, the beach, and more, all in three hours!
You pair exercise with learning about this cool city, and you'll know which sites to return to for further exploration. The tour guide assists by giving everyone a city map at the end of the ride.
2. Watch the Sunset in Mallory Square
Sunsets are a must at the seaside, but in Key West, it's a spectacle. A daily event at Mallory Square, sunset is so popular that the street performers bid for space each day.
Nature's show is the highlight, but don't miss the food vendors and street performers ranging from flame throwers to musicians. Even if it's cloudy, sunset in the southernmost part of the U.S. is a must-do in Key West.
Get there early for a good spot. The performers start 2 hours before sunset. The show is free but don't be shy about giving the buskers a tip if you enjoyed yourself.
3. Party at the Honky Tonks on Duval Street
Embrace the Margaritaville vibe with drinks and live music any time of day! Head straight to the fun honky tonks along the mile-long Duval Street, the city's version of Bourbon Street.
Enjoy a margarita or michelada and listen to the many talented musicians at your choice of bars with fun names! I remember bars named Hog's Breath and Sloppy Joe's.
As you walk along the strip, you'll notice all the doors are open so you can hear the music and peek inside while you decide which one to enter.
Take a break between sightseeing stops to visit the honky-tonks, or spend a night on a bar crawl. Duval Street is open and busy from morning until late at night, spreading party vibes the whole time.
Note that, unlike Bourbon Street in New Orleans, you cannot take your drinks to go. Bottoms up!
4. Explore the Mel Fisher Maritime Museum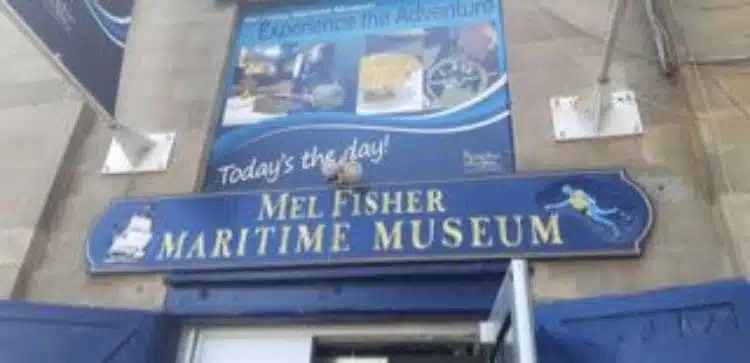 Key West's past is full of "wreckers," people who made a living salvaging wrecked ships in the punishing waters off the coast.
One of the most famous and successful is Mel Fisher, and the museum celebrating him is full of adventure. Fans of adventure and the sea will love this museum, with exhibits devoted to maritime history and wreck diving in the Florida Keys.
In 1985, Mel found the wreck of a Spanish galleon that sank in the Keys 300 years earlier. As an avid scuba diver, I was hooked by Mel's story.
Treasure hunters of all ages will be inspired by the deep's gold, jewels, and other bounties and Mel Fisher, the man. As he himself frequently intoned, Today's the Day!
5. Enjoy a Day at the beach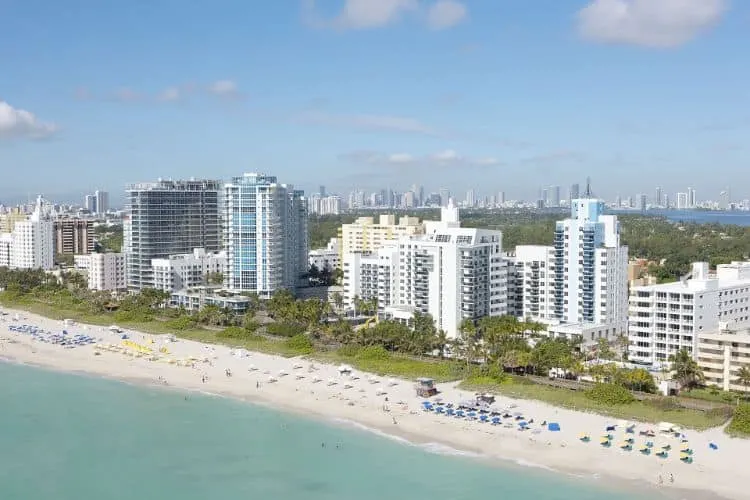 Downtown Key West has a small beach, but I recommend the half-mile trip to Fort Zachary Taylor.
Why?
The most popular beach in Key West is also an important historical site. The fort is a National Historical Monument with important Spanish-American and Civil War exhibits.
After immersion in U.S. history, you can easily spend an afternoon playing in the water and/or relaxing at this beautiful park.
6. Spend Time on the Water
Key West is known for its coral reef, the third largest in the world, making it a world-class destination for scuba or snorkeling.
If you don't want to get wet, the options in Key West are limitless, but here are some of the best ways to enjoy some time on the water.
Take a sunset cruise on a sailboat, go fishing, or kayaking; you have your choice. Commune with nature, maybe see some sea life, and cool off on the water in Key West.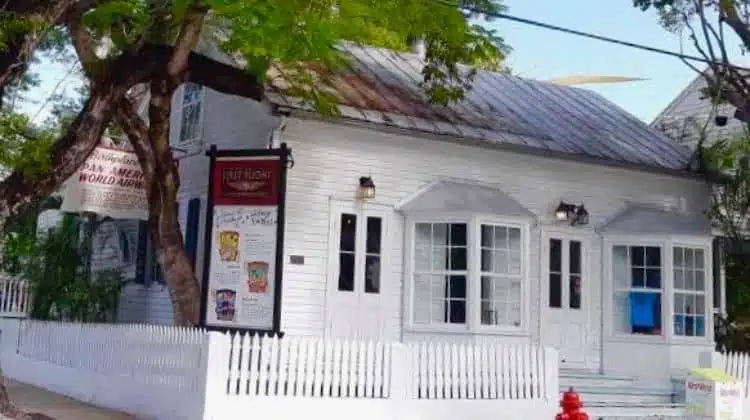 Take a break at Pan-Am Airlines' first headquarters, now home to the southernmost brewery in the USA.
First Flight's charming backyard setting will let you relax and enjoy a craft beer or two.
The aviation theme extends to the menu, decor, and the original owner: Kelly McGillis, star of Top Gun. One of the beers is even named "Maverick IPA." Cheers!
8. Sample the Seafood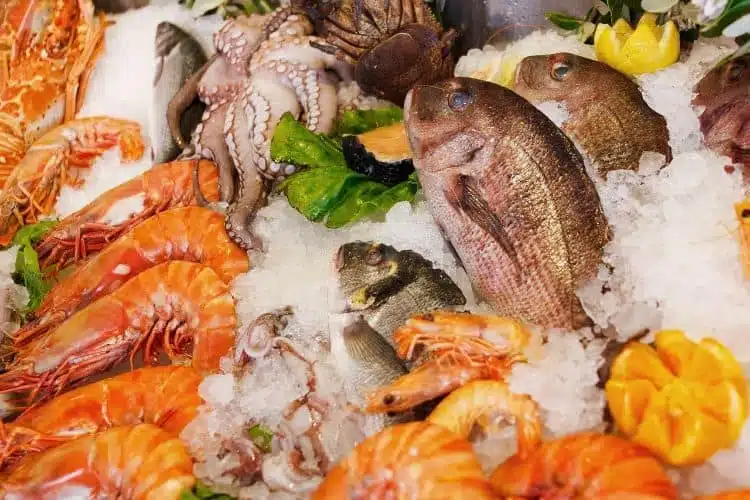 Key West's culinary scene works for every appetite and price level, from dockside dining to bars and food carts.
There are so many choices; you will only be disappointed that you can't try it all. No matter how much time you have in town, make one of your meals seafood.
Look for fish that's fresh and local, so you support the Florida fishermen. The options are plentiful and mouth-watering.
There are so many restaurant options in Key West for every budget. Cheap eats range from food trucks like The Conch Shack serving cracked conch and lobster rolls and dive bars like The Half Shell offer steamers, oysters, and more.
If you want to splurge, you'll have lots of options. With a thriving restaurant scene, it's easy to find a delicious place to sample local seafood in Key West.
9. Indulge in some Key Lime Pie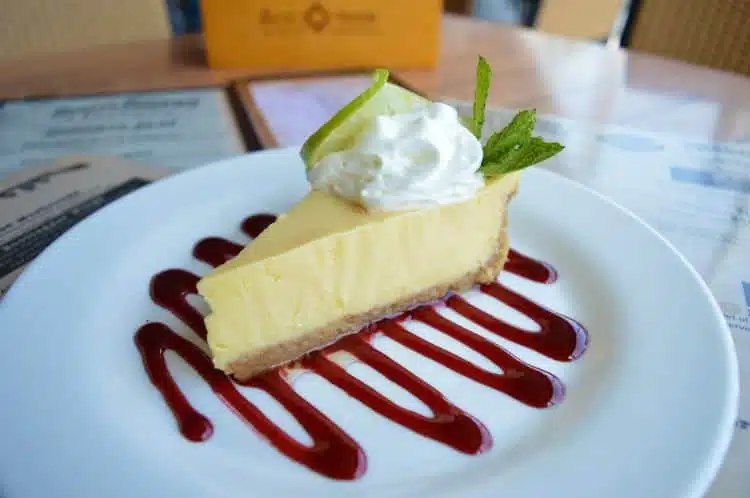 Last but not least, don't forget dessert! As Florida's official pie, key lime pie is on most menus in Key West.
We sampled a few of the sweets, and our favorite slice was at Key Lime Pie Company. They serve the traditional recipe and variations like mini pies and chocolate-dipped.
You can even take a class to learn how to make it and relive the flavors of Key West after you return home.
Have Fun in Key West
Key West is a fun and lively small city with a rich history. Start with my recommendations of the best things to do in Key West and then find your own favorites.
Part of the fun of visiting a warm-weather city is wandering the streets and stopping wherever it strikes your interest. You can easily do everything on my list in two days, which we did.
Have fun and relax in Margaritaville! And be sure to let me know in the comments what you want to do or loved doing once you've been to Key West.
Best Places to visit in the USA
Best VPN for Travel: ExpressVPN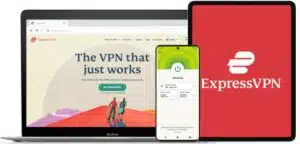 Heading abroad? Use ExpressVPN to access your social media accounts, unblock your favorite entertainment sites, and stay connected with friends and family. And get cheaper flights, of course.
Pros
✅ Next-gen, high-speed servers in 94 countries
✅ Works on iOS, Android, Windows, Mac, Linux, browsers, and more
✅ 256-bit AES encryption protects your data, even on hotel Wi-Fi
✅ Unblocks Netflix and other streaming sites
Cons
❎ No dedicated IPs
Get 3 extra months free of ExpressVPN when signing up for a 1-year plan. That's a 49% saving and a monthly cost of just $6.67! You also get a 30-day money-back guarantee.