Planning a trip to the Theme Park Capital? Discover all the best things to do in Orlando, Florida, including various Orlando attractions that cater to the adventurous kid in everyone!
Orlando, Florida, attractions consist of world-class theme parks and much more.
While a visit to this part of the state will surely lure you into entering magnanimous resorts and braving extreme rides, several Orlando points of interest await the curious bunch.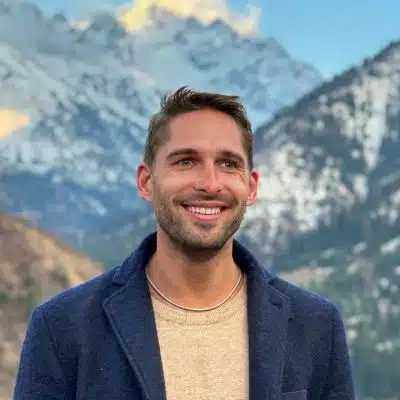 Read also: Best places to visit in the United States
A quick scan of activities to do in Florida will point you to Orlando's interesting museums, natural parks, and local restaurants.
Get Your Guide helps you find the best tours wherever you are heading to. It's usually the first website I check when I plan a trip to a new place.

A trip to Florida to see what's fun in Orlando doesn't need to cost you a dime!
There are several free things to do in Orlando, Florida.
You have the Winter Park and the Farmers' Market that takes over the place every Saturday.
You also have the picturesque Lake Eola and Cocoa Beach for a touch of nature.
Scan through our list of all the best things to do in Orlando, Florida, to see all the Orlando attractions you should not miss.
Best Things to do in Orlando, Florida
1. Blue Spring State Park Orlando
Recommended by Lori from Travlinmad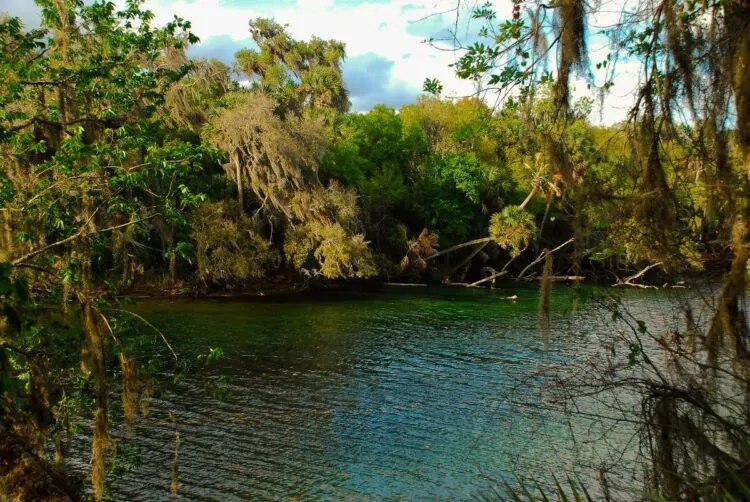 Visitors keen to see the wilder side of Orlando should head for the picturesque Blue Spring State Park for a glimpse of Florida in its most natural state.
Getting there is easy — just take I-4 to US 17 N — and one of the most enjoyable Florida roads trips around Orlando.
Geographically, Central Florida is situated on a limestone shelf as the peninsula slopes further down to south Florida at sea level.
This natural landscape is filled with underwater caves and crystal blue springs, so so many outdoor enthusiasts are drawn here.
Blue Spring State Park is one of the prettiest and most crystalline springs of all and one of the area's most popular natural attractions.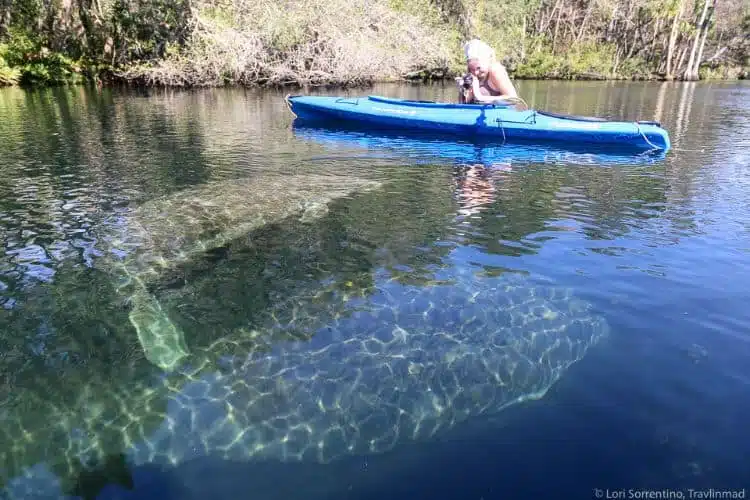 Visitors can spend the day canoeing or kayaking, SCUBA diving, fishing, hiking, and swimming in the summer.
Wildlife is also abundant in Blue Spring. In winter, manatees huddle up to stay warm over the warm currents rising from below.
Summer is great for a refreshing swim; you may spot a manatee or two. While you can't swim with them here, you can kayak near them.
There are also many species of fish in the spring and wading birds, ospreys, eagles, and kingfishers. If you love birding, plan a hike along the 4.5-mile Pine Island Trail nearby.
Paddlers can rent canoes and kayaks at the Park any time of year, but winter is the best for spotting manatees.
The Park is open 365 days a year, and there's a small fee for cars to enter with up to 6 people.
2. Swim with Manatees
Recommended by Rachel from Children of Wanderlust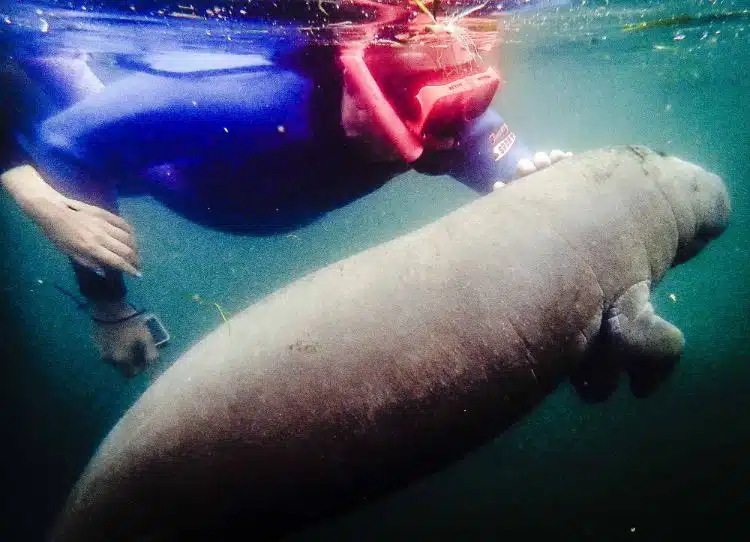 Arguably Florida's most iconic (and sadly endangered) species is its very own gentle sea giant, the manatee.
Genetically similar to elephants, manatees are actually extremely intelligent and social creatures, embarking on surprisingly long migrations each year to chase the warmer water and best feeding conditions around the Florida coastline.
Unfortunately, that has left them vulnerable to boat strikes and algal blooms, both of which have decimated the population.
We always try to seek out experiences involving local animals and wildlife wherever we go.
We've recently returned from riding camels into the Sahara Desert of Morocco with our kids. So, when in Florida last year, a chance to swim with manatees was something we just couldn't resist.
In the wintertime, groups of manatees (often with young) cluster around spots of warmer water, for example, at power station outlets. Another such place is at Crystal River, a 1½ – 2-hour drive west of Orlando.
Here, clear water swells up into the sea from deep underground, raising local sea temperatures just enough for the manatees to survive.
River Ventures, based in Crystal River, offer a range of tours to see the local manatees, also giving a chance to get in the water and swim with these curious creatures.
Tours are well run, and the guides are extremely knowledgeable-always, focusing on conservation and ensuring that the manatees are not disturbed. If you're lucky, you can get right up to face-to-face with them.
We were fortunate enough to encounter a mother and inquisitive calf when we took the trip, creating a truly unforgettable experience that'll stay with us forever.
Snorkeling tours start from $59, with a wetsuit and all equipment provided. Children can participate, but only if you are sure they are old/sensible enough to stay quiet and calm in the water.
Although it means a really early start, the morning experiences are definitely well worth getting up for, providing a chance to see these beautiful animals in peace and quiet before the crowds arrive.
Orlando Manatees Tours:
1. Manatees Swim, Snorkel, and Boat Day Tour
2. 3-Hour Manatee Encounter by Kayak
3. Swim with the Manatees: Day-Long Tour, Breakfast and Lunch
3. Alexander Springs in the Ocala National Forest
Recommended by Jarrod from Ramble Around the World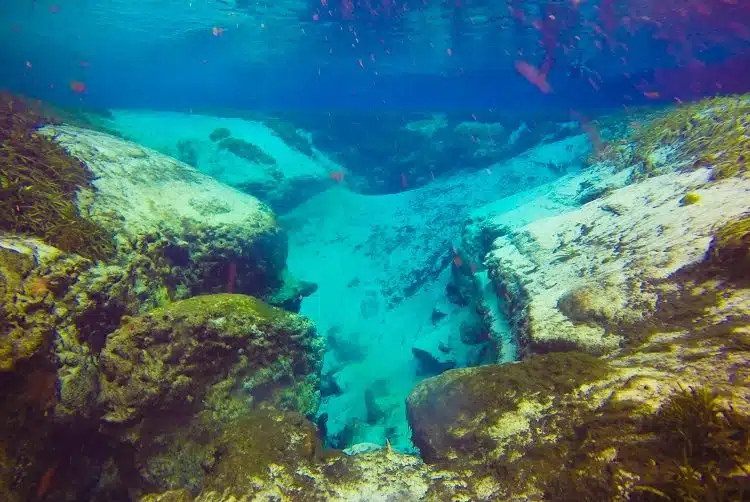 For those visitors to Orlando looking to cool off more naturally, pushing past the theme park's water rides, hotel pools, and nearby ocean, Alexander Springs in nearby Ocala National Forest offers a perfect substitute that'll have you cooling down and relaxing in no time.
Central Florida is the mecca of springs in the United States, and Alexander Springs is one of the best and most-visited in the entire state.
It's aqua-blue waters are crystal clear, which makes them perfect for snorkeling and freediving.
Plus, the naturally flowing springs deep underground mean the water is always 72 degrees Fahrenheit year-round, making them perfect anytime between the heat of summer and the not-so-cold Florida winters.
Located just an hour from downtown Orlando, visiting the springs makes for a perfect day trip.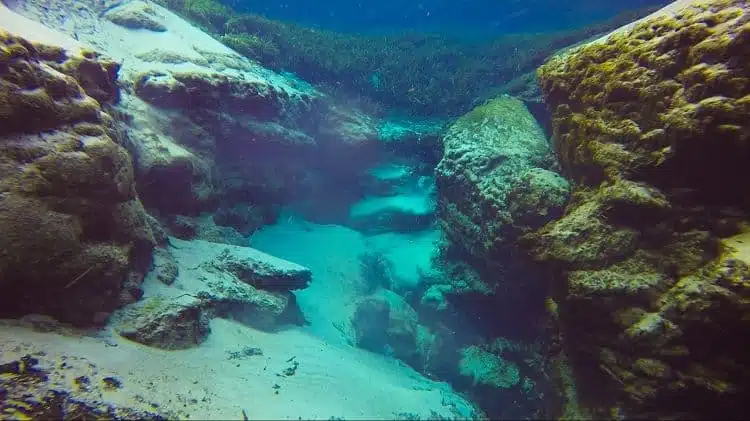 Visitors can choose to lounge on the artificial beach overlooking the sparkling waters, go deep into the 20-foot crevice that's the highlight of the spring, snorkel the waters or rent a kayak or canoe and take a trip down the coveted Alexander Run.
For those looking for a little more nature than just a quick dip in the springs, Alexander offers three hiking trails, a 22-mile mountain biking loop trail, and camping amongst the spruce and pines that'll set you back just $26.
Alexander Springs sits on federal land and is controlled by the National Forest system, so there is an entrance fee of $6 per person per day. But it's well worth the money to experience millions of gallons of flowing water!
4. Kennedy Space Center
Recommended by Mark from Vogatech
Orlando is the fifth-largest city in the US Federal Republic of Florida. It is located in Orange County. It is one of the most visited destinations in the world for family vacations.
The contents of this beautiful city are diverse; more precisely, there is something for everyone.
The star of the region, however, is The Kennedy Space Center. If you are traveling by car, it is only a 45-minute drive from Orlando.
Tip: Buy your ticket online and skip the ticket line!
The center was created as part of the Apollo program or Apollo's mission, where Neil Armstrong and Buzz Aldrin landed and touched the surface of the Moon.
Afterward, this center evolved and became a real attraction for tourists.
Shuttle Launch Simulator offers audio effects and very realistic simulations for the experience of launching astronauts into space.
Of course, with special reservations, it is also possible to go to lunch and talk to NASA's veteran astronauts. You can ask them what you want, and they will happily share their interesting stories with you.
You can visit other attractions like the US Astronaut Hall of Fame. This museum pays tribute to all American astronauts. It contains images and valuable objects that NASA has been collecting for years.
Apollo / Saturn V Center boasts an original Saturn V space rocket. It offers a visit to the famous rocket, where you can even touch a stone brought from the surface of the Moon.
IMAX Theater is an unavoidable 3D experience showing various space missions and really amazing images made by the Hubble Space Telescope.
5. Discovery Cove Orlando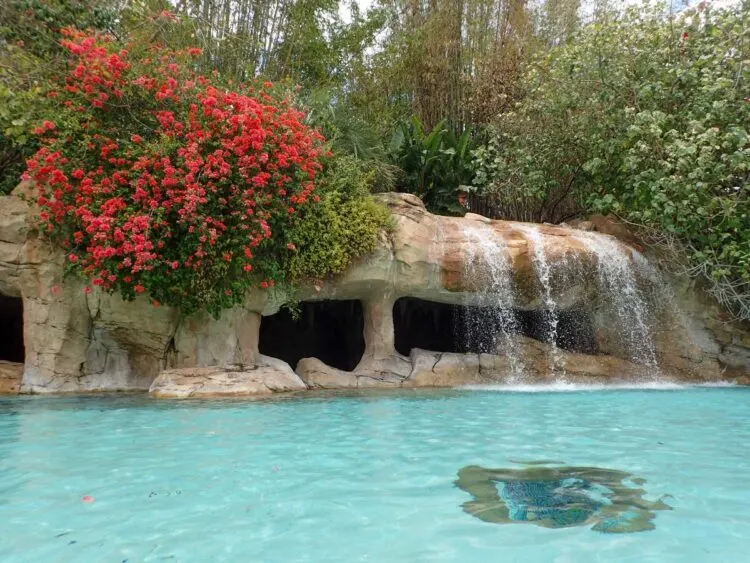 If you like an all-inclusive experience, a stay at Discovery Cove should be on top of your list of the best things to do in Orlando, Florida.
This day resort is among the many Orlando attractions that are perfect for the whole family.
Imagine being spoiled with unlimited breakfast, lunch, and snacks throughout your stay.
Enjoy all the amenities included in your experience, some of which are snorkeling in The Grand Reef and interacting with exotic birds in the Explorer's Aviary.
Truly, among the many highlights of your Discovery Cove experience is the close interaction with dolphins.
The resort's experienced guides will teach you fun facts about these friendly creatures. Afterward, you get to swim and be face-to-face with the dolphins individually.
If your idea of fun is less activity and more relaxation, come to Serenity Bay. The resort's tropical pool boasts 85-degree water temperature, white sand, and frolicking flamingos.
6. SEA LIFE Orlando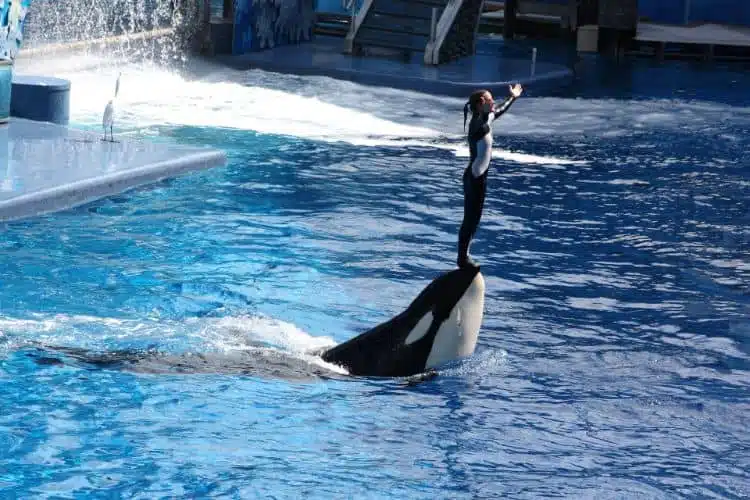 If you have been to the Georgia Aquarium in Atlanta, you are sure to have the same fun in SEA LIFE Orlando.
This massive aquarium is located at the ICON Park Complex along International Drive. If you are making a list of the best things to do in Orlando, Florida, that's right along I-Drive, be sure to put SEA LIFE on it.
Tip: Buy your admission to Sea Life Orlando online and SKIP THE LINE.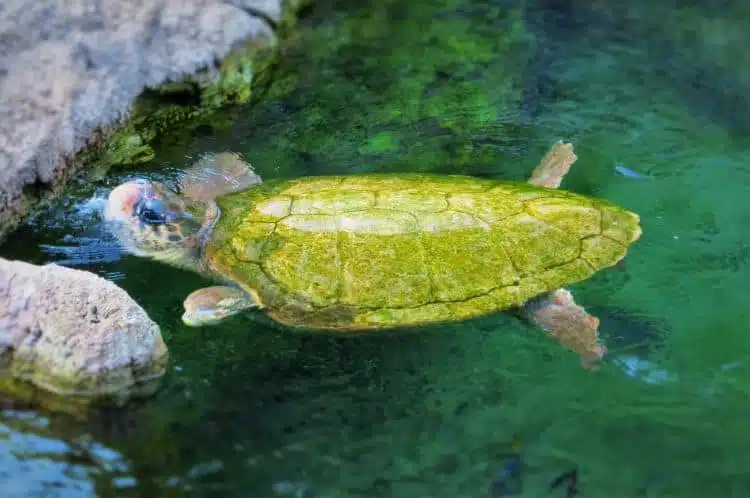 There are plenty of tour experiences that you can choose from at SEA LIFE. You can go on a Behind the Scenes Tour to understand the conservation efforts inside the property and beyond.
Make your visit extra special by signing up for a meet-and-greet with an Aquarist and a SCUBA diver. Feed the animals with your own hands and get more personal with them.
7. Orlando StarFlyer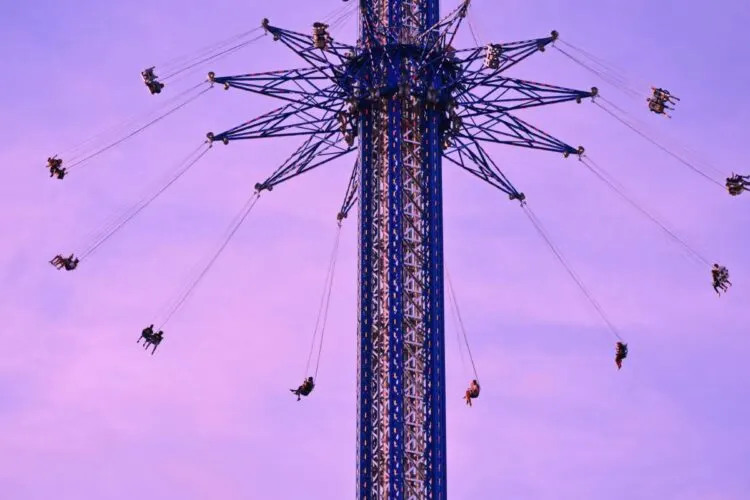 One of the best things to do in Orlando for teens is to stand 450 feet high and move up to 45mph. Recorded as the "world's tallest swing ride," the Orlando StarFlyer is reserved only for the curious and the brave heart.
If your idea of relaxation is some blood-pumping activity that pushes you out of your comfort zone, the StarFlyer is definitely for you.
Twenty-four riders can experience the thrill of swinging atop the Orlando skies at a time, with two seats together in one row. The ride has all the safety requirements to ensure your enjoyable and safe experience.
If you need to feel refreshed after your exhilarating ride, head to the Star Bar, where you can have some food and drinks while listening to cool music.
If you are accompanying someone who is up for the StarFlyer challenge, you can watch them from the Star Bar's outdoor courtyard, which overlooks the amusement ride.
8. Orlando Science Center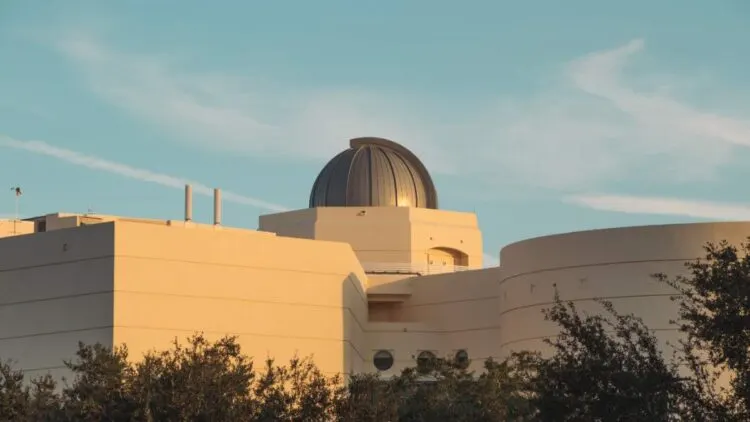 A trip to the Orlando Science Center is among the best things for the whole family to do in Orlando, Florida.
Since 1955, the center has been accommodating the curious minds of both young and old. It has four floors dedicated to all things science.
Bring your kids ages seven and below to KidsTown, where they will have hours of fun and learning. Many activities at the Orlando Science Center are interactive, making it more than your average science museum.
As for the adults, see how it feels to be subject to a Category 1 hurricane, watch as experts show you how to feed an alligator and catch a laser show at the Dr. Phillips CineDome.
Did you know that you can also get married inside the Orlando Science Center? Nothing beats tying the knot amidst a mind-stimulating atmosphere, especially if you are both learning enthusiasts!
Check out the open-air SunTurst Terrace and see yourself saying "I do" underneath the night sky.
9. WonderWorks Orlando
Who says learning must be all serious and boring? At WonderWorks, education is paired with entertainment as the museum teases your mind right upon entering.
WonderWorks is one of the fun Orlando attractions that will intrigue you and push you to try things you wouldn't dare try in normal life.
Imagine lying down on a bed of 3500 nails to test your trust in the principle of pressure. How about embarking on a quest to understand how astronauts feel once they go weightless in space?
For dinner time, reserve a seat at The Outta Control Magic Comedy Dinner Show, and extend your fun hours until the end of the day.
Catch a hilarious show while munching on good pizza, salad, dessert, and beverages. The dinner show's resident entertainer, Tony Brent, promises a night full of family-friendly comedy and awesome magic tricks.
10. The Escape Game Orlando
Tourist destinations have truly evolved. If you are in the mood for something challenging and unusual, visiting The Escape Game should be on your list of the best things to do in Orlando, Florida.
"Playground" is one of the bestselling rooms at The Escape Game. Lose yourself in solving puzzles with your friends and try conquering the school setting in a matter of 60 minutes – or less.
"Prison Break" is rated as the hardest escape room at The Escape Game. This is a must-try if you think you have what it takes to escape a jail cell smartly.
Is there no way you can gather all your friends in one place and date? You can choose to play The Escape Game's physical rooms online! Play remotely and have a blast deciphering how to solve the mysteries within each turn.
11. The Florida Mall
What is Orlando without some retail therapy?
The city houses big brands that are well-loved worldwide, and they are all at The Florida Mall.
There is a lot to discover in the mall's 167,000 square meter property, considered one of the largest one-story malls in the whole United States.
Some of the premium outlets to check out at The Florida Mall include Coach and Michael Kors. Other staple retail favorites that are here are Sephora and Victoria's Secret.
Aside from shopping, there are also fun areas that the whole family can check out. If you are traveling with kids, be sure to visit The Crayola Experience.
Among the best things to experience here is naming and wrapping your own personal crayon!
Learn more about what goes into your precious coloring material as experts make crayons in a live theater show.
12. The Wheel Orlando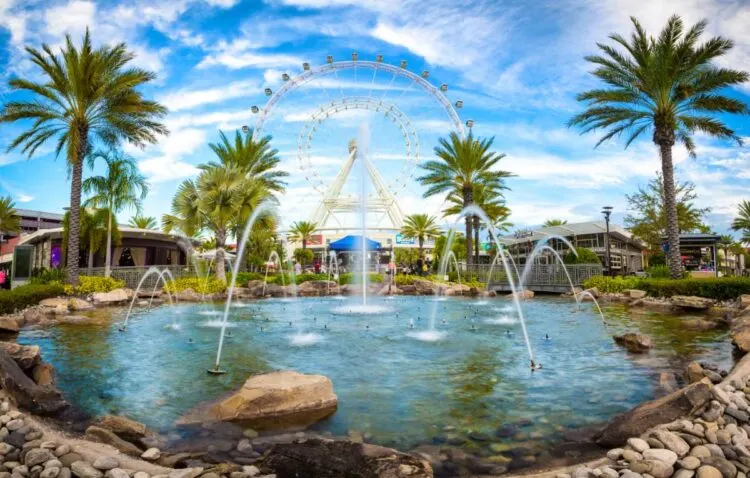 Have you been to the Seattle Great Wheel? How about the High Roller in Las Vegas?
If you take delight in riding massive Ferris wheels when on vacation, you should definitely check out The Wheel at the ICON Park during your stay in Orlando, Florida.
Formerly called the Orlando Eye, the wheel stands 400 feet from the ground, with capsules accommodating up to 15 people each.
Your observation wheel experience lasts for about 18 minutes, and within that precious time, you get to experience how it feels to be inside "the brightest beacon in the Orlando sky."
The Wheel overlooks Universal Studios Orlando and Disney World Orlando, making the scenery from above extra special. Aside from that, you can also see natural attractions such as the Big Sandlake and Little Sandlake.
Here's a tip: If you want value for money, a ride at The Wheel can be combined with two more attractions inside ICON Park – Madame Tussauds and SEA Life Aquarium.
13. Madame Tussauds Orlando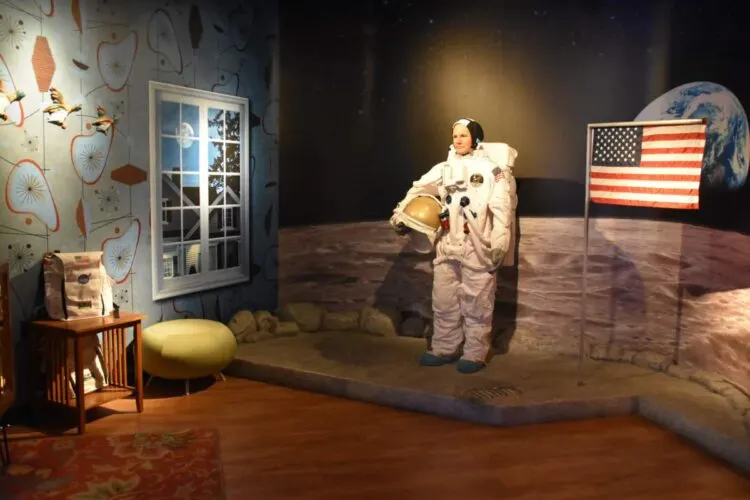 Have you always been fascinated with celebrities? Orlando, Florida, has the perfect attraction for you!
Welcome to the world-famous Madame Tussauds, a wax museum dedicated to combining fantasy and fandom.
Tip: Buy your ticket to Madame Tussauds Orlando online and SKIP THE LINE.
You can party with Pitbull, Miley Cyrus, and Ricky Martin. You can also play as a damsel or dame in distress, being rescued by Superman, Aquaman, and Wonderwoman.
Fancy playing with Tiger Woods, Neymar, or Shaquille O'Neal? How about sharing the same stage with Martin Luther King, Jr., Abraham Lincoln, or Albert Einstein?
If you like to see more notable personalities, you will be thrilled to know that this legendary wax museum has several locations all over the country.
Among the best places to visit in the US with Madame Tussauds include San Francisco, Washington D.C., New York, and Las Vegas.
14. Orlando Balloon Rides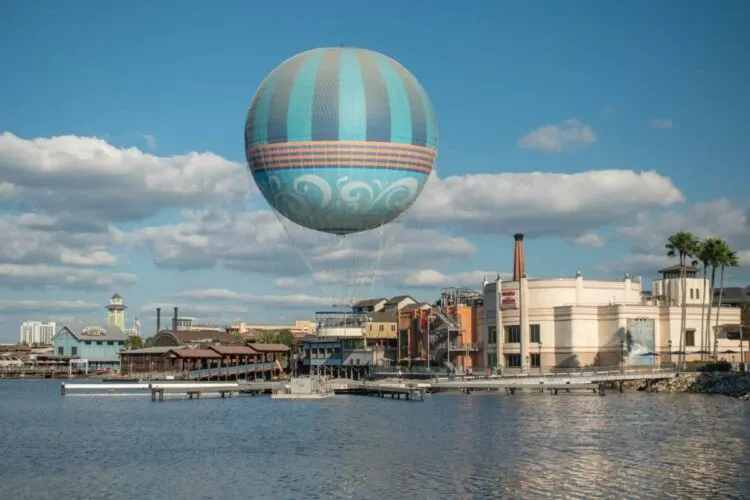 Embarking on a journey riding a hot air balloon is one of the best things to do in Orlando, Florida.
There is truly something magical about the fact that you can see everything from above. There seem to have no bounds, and everything is accessible by the eyes.
A full hot air balloon experience lasts for about 45 to 60 minutes. A total of 16 passengers can be accommodated in one hot air balloon.
Are you visiting Orlando, Florida, on a special occasion? Make it extra special – be it an anniversary, a proposal, or a birthday – by booking a balloon ride that takes you above the Orlando skies.
All Orlando balloon rides take place after the sun rises for technical reasons. Operators maintain a strict protocol regarding weather conditions to ensure the safety of passengers and crews alike.
15. Harry P. Leu Gardens Orlando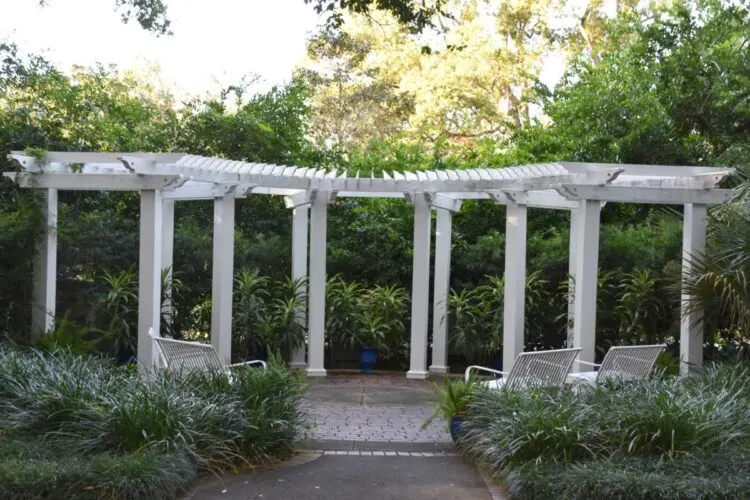 If you are scouting for possible places to say "I do" in Orlando, Florida, you better check out the Harry P. Leu Gardens. They offer naturally beautiful venues for intimate weddings, be it of small or of standard size.
If you are a plant enthusiast and are keen to see specific flowers during your visit, the Leu Gardens has a list of plants in bloom per month on their website.
Are you there for the roses? You are in luck, for they are in bloom for most parts of the year. The Rose Garden is home to about 650 roses of different varieties.
What is there at Leu Gardens besides the plants? The Leu House Museum is a 19th-century home that was restored to accommodate visitors. Guided tours are offered here.
There are also permanent and rotating art exhibits that can be found inside the Leu Gardens.
16. Medieval Times Dinner and Tournament
If you think you scored a great and unique dinner deal with The Outta Control Magic Comedy Dinner Show at WonderWorks, this option might just make you think twice.
You can enjoy a four-course meal at Medieval Times Dinner and Tournament while watching the show of a lifetime.
Set in the vibe of an eleventh-century castle, knights battle it with different weapons such as a sword, a lance, and a mace. All of the knights are professionally trained to handle such weaponry.
If you enjoyed your experience at the Medieval Times Dinner and Tournament, make sure to check out all of the other castles in the US which offer the same fun. Catch them in Chicago and Atlanta.
17. Boggy Creek Airboat Tour Orlando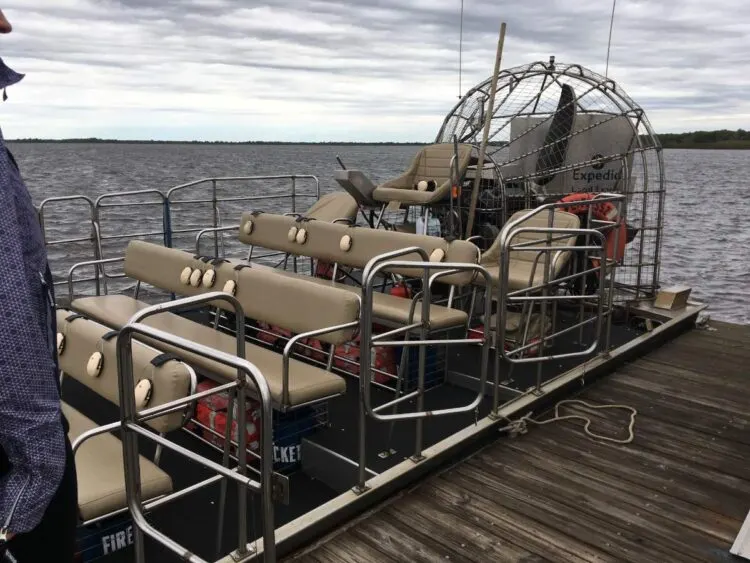 An airboat adventure tour is what you need to complete your list of the best things to do in Orlando, Florida.
On the south side of Orlando lies the Florida Everglades, considered a World Heritage Site, an International Biosphere Reserve, and a Wetland of International Importance.
Tip: Book your 30-minute airboat eco tour online and get FREE wildlife park admission and FREE live alligator demonstration. Are you looking for a longer tour? Then check out this 60-minute airboat tour in the Florida Everglades.
Going on an airboat tour is a fun way to see all the wildlife that resides here. It's as if you're flying above the wetlands as your experienced captain directs your tour.
Do you want to make your tour extra memorable? Opt for a sunset tour. The skies painting the lake orange is a true sight to behold.
How about making your tour challenging and thrilling? Sign up for the night tour and let your guides be your eyes to see the wildlife come to life in the evening. Watch out for American alligators!
18. Bok Tower Gardens Orlando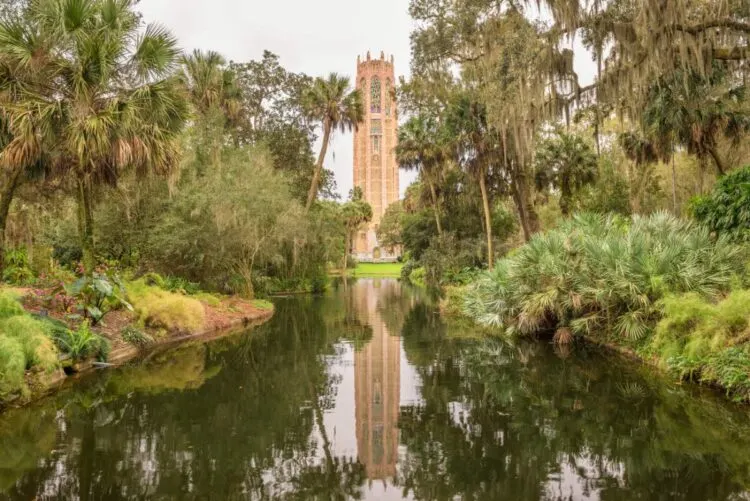 Do you see amusement rides and theme parks dominating your Orlando itinerary? Break the monotony and include the Bok Tower Gardens in your notes of the best things to do in Orlando, Florida.
The Bok Tower Gardens offer an outstanding outdoor experience that will surely refresh your adrenaline-pumped body. Spend time with nature as you walk, rest and marvel at the beauty of the surroundings.
One of the most notable parts of the Bok Tower Gardens would have to be the Singing Tower carillon.
Behind the doors of the carillon is another world waiting to be discovered. You get to see the Founder's Room, the Anton Brees Carillon Library, and the Carillonneur's Office and Studio, among others.
A tour inside the Singing Tower is reserved exclusively for members of Bok Tower Gardens.
Are you keen to hold your wedding amidst a secluded garden with the Singing Tower as your focal point? It is possible!
19. Lake Eola Park Orlando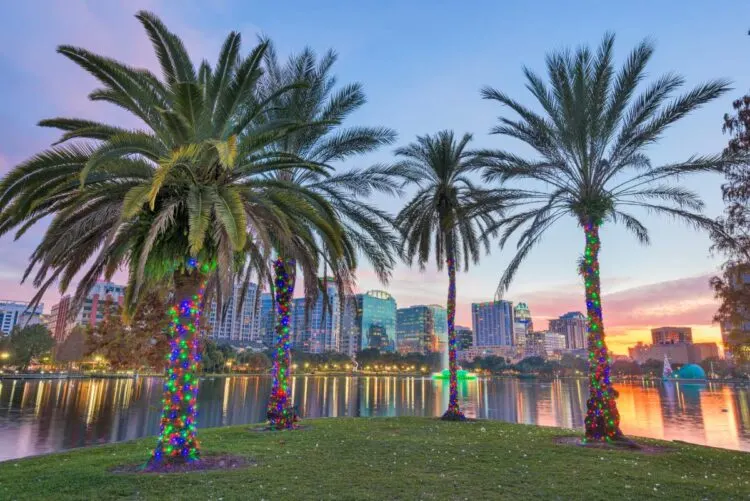 Are you a runner who likes to go on runs even and especially during travels? There is an added significance to your workout when the views are new to the eyes.
Lake Eola Park will surely captivate your athletic heart and mind with its paved walk that encircles the whole lake. One lap equals about 1.4 kilometers, and with a beautiful view, I am pretty sure you wouldn't mind going for another round.
If you are at Lake Eola Park for pure relaxation and entertainment, you can rent out a swan boat and see the park from the lake's perspective.
At nighttime, the park becomes livelier with the addition of bright LED lights complementing its massive fountain.
Fun fact: Did you know that Lake Eola, which is 22 acres wide, is actually a sinkhole?
20. iFLY Orlando
An iFLY experience is among the best things to do in Orlando, Florida.
Most, if not all of us, have dreamed of being up in the air at least once in our lives. Going to iFLY Orlando and signing up to fly through their tunnels is one of the easiest ways to make this daydream into a reality.
Sure it is fun – but is it safe, though?
Absolutely. First off, you will be briefed on what to expect as you fly. The guides are trained professionals who have your safety as their priority.
In fact, iFLY is so safe that they claim that visitors as young as three and as old as 103 can do indoor skydiving.
If you are checking off your list of best places to visit in the US and are in for another wild flight, you can catch iFLY at other US destinations like Houston, San Diego, and Atlanta, GA.
21. Titanic: The Artifact Exhibition
If you are a movie buff, you probably have watched the blockbuster movie Titanic not only once but multiple times.
This iconic film, which is based on a true story, has captured the hearts of many not only for its romantic angles but also for the ship's grandiosity.
Did you know that experiences from the Titanic can be relived through an exhibition in Orlando, Florida?
Go on a self-guided tour at Titanic: The Artifact Exhibition and travel back to April of 1912 as you explore 20 rooms full of Titanic artifacts.
Some of the items you shall see in this exhibit are products of extensive expeditions and researches. You also get to meet Captain Smith and all the other Titanic crew members.
One of the main highlights of this exhibit is its full-scale recreation of Titanic's Grand Staircase.
If you want to make your visit extra special, book the Titanic First Class Dinner Gala and enjoy exclusive perks such as the Captain's cocktail party together with your exhibition tour, your dinner, and a reenactment of that fateful night.
22. Dr. Phillips Center for the Performing Arts
If you like to fill in your list of the best things to do in Orlando, Florida, with arts and culture-related attractions, a visit to the Dr. Phillips Center for the Performing Arts is a must.
Before your trip to any Orlando attraction, make sure to check out beforehand what's on at the Arts Center. That way, you can conveniently incorporate it into your itinerary.
The Arts Center comprises different auditoriums and other event spaces: the Walt Disney Theater, Alexis & Jim Pugh Theater, and the DeVos Family Room, among others.
Many local and international performers have graced the stages of the Arts Center. One of them is the highly-talented Orlando Ballet.
Aside from the theaters, the Arts Center is also home to the AdventHealth School of the Arts, which hosts various classes.
The Dr. Phillips Center for the Performing Arts is now in Phase 2 of development. Soon enough, the Steinmetz Hall and the Green Room will be open to the public.
Best Orlando Theme Parks
What is a trip to Florida without going to at least one of the Orlando Theme Parks?
You will be surprised to know that this US state is way more than just the beloved Disney Parks Orlando.
Dubbed the world's theme park capital and the hometown of Mickey Mouse, most of the Orlando attractions consist of top theme parks that will entertain the whole family.
Do you want to reminisce about your childhood days? Go and visit the Walt Disney World Resort.
Get to explore the different parks in the area, namely the Animal Kingdom, Blizzard Beach Water Park, Epcot, Hollywood Studios, The Magic Kingdom, and Typhoon Lagoon.
Crazy over cinematic thrills? Why not go to the Universal Orlando Theme Park and have a blast at the Universal Studios and the Islands of Adventure.
This world-class destination promises nothing but great rides and fun entertainment.
If unique interaction with marine life is your kind of adventure, SeaWorld Parks and Entertainment is perfect. Enjoy tours around SeaWorld, Aquatica, and Discovery Cove.
It's impossible to mention all the must-visit Orlando Theme Parks without talking about Legoland. This place is for the young and the young at heart!
With all these great places in store for the adventurous type, make sure to go beyond Disney Parks Orlando on your visit to Florida's theme park capital.
1. Magic Kingdom
Recommended by Pauline from BeeLoved City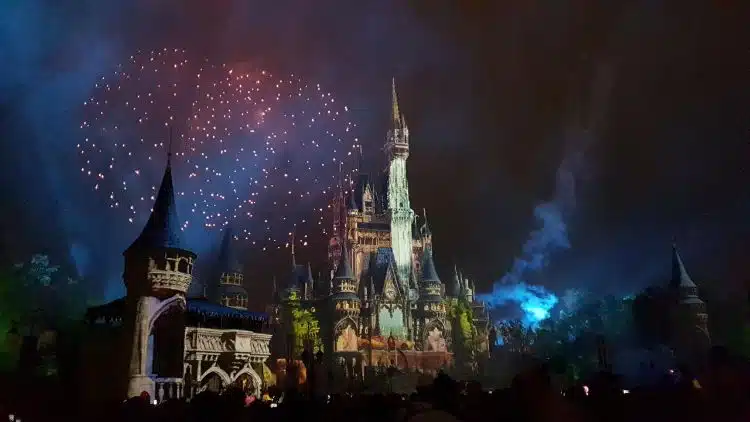 No trip to Orlando would be complete without going to Disney World!
Disney World is made up of 4 theme parks. The oldest one is Magic Kingdom.
If you want to discover the world's happiest place and Disney's magic, Magic Kingdom will be perfect for you.
You can easily get there from Orlando by car. You can either take the Disney boat or the tram to the park when you get to the entrance. They are both good options so you can take one on the way in and the other on the way out.
Once you get to the park, you will walk up Main Street USA to Cinderella Castle, where the magic happens! Magic Kingdom is made of 5 lands: Adventureland, Liberty Square, Tomorrowland, Frontierland, and Fantasyland.
They are quite different from one another and are all worth checking out. Head to Space Mountain, Seven Dwarfs Mine Train, or Big Thunder Mountain if you are into roller coasters.
Disney World can get quite busy, so the best way to save time is to download the app so you can book your FastPass+ as you go.
If you are traveling with kids, you can watch the Disney shows and book a meet and greet with Mickey Mouse or another Disney character.
Finally, make sure you stay in the evening to watch the fireworks.
It's amazing! They put on a brilliant show with video projections on the castle. On the way out, grab a Mickey Mouse ice cream! Disney is also about treats!
2. Epcot
Recommended by Tori from tori-leigh.com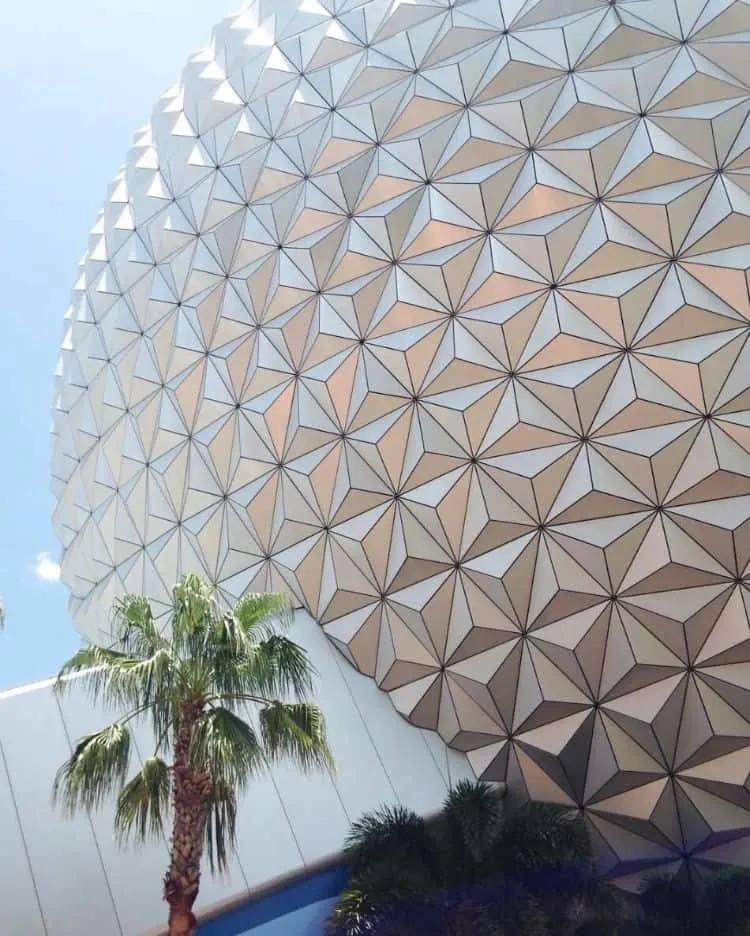 One of the best things to do in Orlando, Florida, is to visit Disney's Epcot.
Often touted as the best Disney World theme park for adults, Epcot celebrates technological and cultural achievements with thrill rides, dining, and shopping equally as highlighted.
Epcot is divided into two main park areas. Future World keeps a focus on technology, science, and innovation.
Theme park goers can enjoy rides celebrating vehicle testing, flying, agriculture, space travel, and ocean exploration. Of course, family-favorite Disney characters grace the park with their presence, as well.
On the other side of the park sits the World Showcase. Around an artificial lagoon, visitors can "travel" to 11 countries: Canada, the United Kingdom, France, Morocco, Japan, the USA, Italy, Germany, China, Norway, and Mexico.
Each country offers architectural replicas of famous buildings, authentic shopping, dining, bars, and cultural experiences, such as rides, movies, and shows.
Epcot hosts multiple annual events that attract visitors from around the globe.
The annual International Flower and Garden Festival takes place every spring and showcases beautifully designed and sculpted flower and shrub arrangements, including Disney characters.
Each fall, the Epcot International Food and Wine Festival features gourmet food and wine events. In addition to the eleven permanent country pavilions, kiosks showcasing various other countries, and their food and drink, line the World Showcase.
Festival-goers can enjoy sampling fare from around the world, attending seminars, and participating in tastings.
Whether visiting during one of these popular special events or on a family Disney vacation, Epcot offers a lot to adults and families alike.
3. Universal Studios Florida
A visit to the Universal Studios is on anyone's list of the best things to do in Orlando, Florida.
There is something so magical about going to one, even if, let's say, you have already gone to Universal Studios in Los Angeles, Japan, or Singapore.
Come and stay at Universal Orlando Resort during your visit to Florida. You have lots of hotels and resorts to choose from within the vicinity. You have Surfside Inn, Suites, and Cabana Bay Beach Resort, among others.
You can also just visit Universal Studios Florida and see some of the attractions that the park is most famous for.
Be sure not to miss The Wizarding World of Harry Potter, especially if you are a fan of books and/or movies.
Ride the crowd's favorite thrilling roller coaster, Harry Potter and the Escape from Gringotts, and try out the newest addition to the park: Hagrid's Magical Creatures Motorbike Adventure.
4. Gatorland, Orlando
Gatorland Orlando boasts of being the "Alligator Capital of the World."
It is quite easy to believe so, with its "Breeding Marsh" being home to a large collection of different alligators.
Gatorland's beginnings date back to 1949, with the late Owen Godwin envisioning a park and reserve of 110 acres being exclusively for wildlife.
Up till today, Gatorland is still privately owned by Godwin's family.
What can you do inside Gatorland?
You can ride the Screamin' Gator Zipline and soar 1,200 feet above the treetops surrounding the park. You can also go on a Stompin' Gator Off-Road Adventure ride and conquer the swamps that run through the natural surroundings.
Do you want to explore Gatorland's Alligator Breeding Marsh at night? You can do so by taking part in an epic Gator Night Shine adventure. The park's experienced guide will show you how wildlife gets livelier as the evening grows darker.
More Orlando Florida Day Tours
Best Places to visit in the USA
Best VPN for Travel: ExpressVPN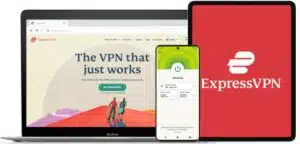 Heading abroad? Use ExpressVPN to access your social media accounts, unblock your favorite entertainment sites, and stay connected with friends and family. And get cheaper flights, of course.
Pros
✅ Next-gen, high-speed servers in 94 countries
✅ Works on iOS, Android, Windows, Mac, Linux, browsers, and more
✅ 256-bit AES encryption protects your data, even on hotel Wi-Fi
✅ Unblocks Netflix and other streaming sites
Cons
❎ No dedicated IPs
Get 3 extra months free of ExpressVPN when signing up for a 1-year plan. That's a 49% saving and a monthly cost of just $6.67! You also get a 30-day money-back guarantee.