Portland, Oregon, must be one of the most dramatic cities in the United States. Some of the fun things to do in Portland, Oregon, include the Pearl district, the Aerial Tram, and the Japanese Garden.
Written by Amber Charmei from Thessaloniki Local
The natural setting of Portland is unbelievable, set on the banks of the Columbia River with Mt. Hoot as a backdrop, with great forest paths tracing through the hilly neighborhoods.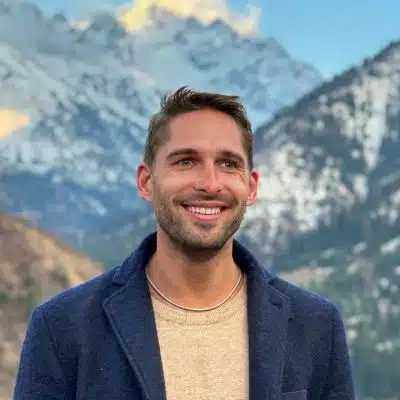 This city is green and aware, with a laid-back, informal lifestyle based on a love of the environment.
That love of the environment translates very nicely to the plate. Portland's dining scene is one of the most interesting in the country.
With influences from its multi-cultural population and some of the best raw ingredients available anywhere. A love of cuisine and good living has also led to a great drinking scene, with craft beers and great wines.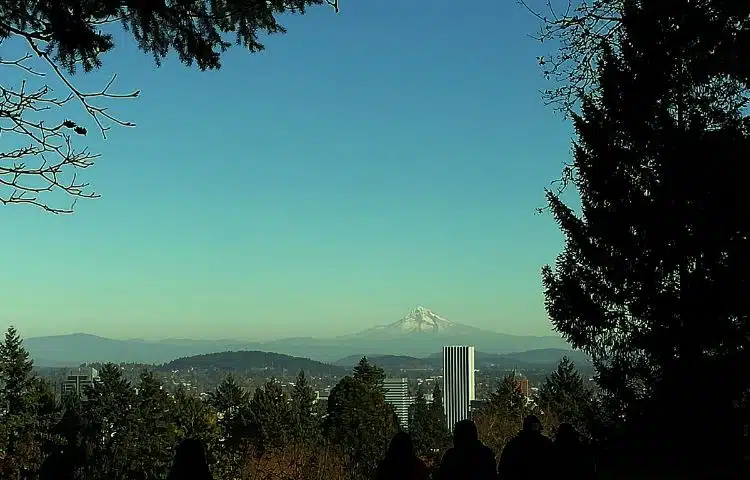 Portland is also deliciously unpretentious. This is a city where being dressed for hiking makes you out of place pretty much nowhere, and you can eat inspiring and serious cuisine from a food truck.
Read also: How to get from Portland to Seattle.
It's also a city for readers, with the country's largest bookstore and many others.
Art lovers will enjoy the galleries and the art museum. The curious will love OMSI. Everyone will embrace the intersection of culture and nature at two spectacular gardens – Portland has both a Chinese Garden and a Japanese Garden.
Here are some of the best things to do in Portland, Oregon. And don't forget to check out our United States Travel Guide.
1. Portland Art Museum
Portland has a history of culture, and in fact, the Portland Art Museum is the oldest on the west coast and among the 7 oldest Art Museums in the United States.
Native American Art, Art from the Northwest, Modern and Contemporary Art, and Asian Art are the primary sections of the museum, with an outdoor sculpture garden as well. The museum also hosts major traveling exhibitions as well as the Northwest Film Center.
Highlights of the collection include works by Vincent van Gogh, Franz von Stuck, Diego Rivera, Pierre Renoir, Claude Monet, Paul Cezanne, Taddeo Gaddi, and others.
2. Food Truck Pods
The food truck pods perfectly capture Portland's dining scene – inventive cuisine with a total lack of pretension.
Although technically mobile, many food carts are congregated into pods – dining destinations with a great selection and convivial mood. Check here for locations.
3. The Lan Su Chinese Garden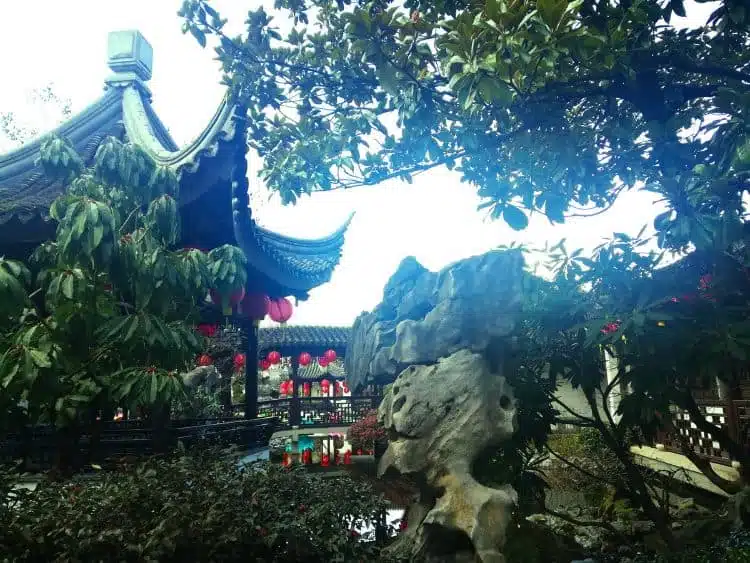 The Lan Su Garden is considered one of the most authentic Chinese gardens outside of China. This oasis of tranquility results from a collaboration between the cities of Portland and Suzhou, Portland's sister city in the Jiangsu province of China.
Jiangsu is particularly famous for its Ming Dynasty gardens, and artisans from Suzhou came to Portland to create this wonderland, where you will see traditional Chinese architecture as well as plants native to China. Stay and enjoy the tea house for a complete experience.
The Pearl District
This area of raw brick former warehouses and industrial buildings is Portland's best district for shopping and dining and just generally hanging around.
4. Powell's City of Books
The name is apt. Powell's is enormous, and there are maps and a color-coding system to navigate the multi-floored building that takes up a whole city block.
But the best way to experience Powell's is to get lost in the stacks. New and used books make up approximately a million volumes. Take a stack to browse at the in-house cafe.
This is a great destination bookstore and a place to connect with literature tangibly – an increasingly rare pleasure in our mail-order world.
5. Shopping
Get suited up at REI, or find some hiking shoes at Keen – you'll need them for the great hiking trails in the city and the magnificent gardens.
At Blick Art Materials, you can pick up a fresh sketchbook or journal to record your Portland travels.
6. Dining
Three craft breweries are among the many great dining places in "The Pearl" (as locals call it) – Deschutes Brewery Portland Public House, Von Ebert Brewing, and Rogue Pearl Public House.
7. The Pittock Mansion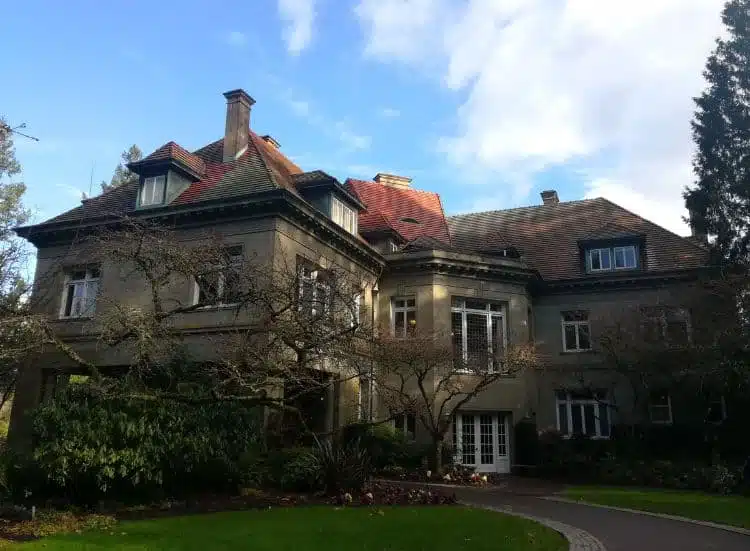 This historic mansion museum is in one of Portland's most beautiful spots. Come to have a sense of early 20th-century grandeur in this 1914 mansion in the French Renaissance style, and stay for a story of an influential family.
London-born Henry Pittock built the mansion, and his story parallels the story of the west, from the days of the Oregon trail when Portland was a frontier town, and Oregon had yet to become a state.
8. OMSI – the Oregon Museum of Science and Industry
With 200 interactive exhibitions spread out through five halls, OMSI delivers on its mission to engage the curiosity of visitors of all ages.
Visitors can engage with science in the Physics Lab, the Chemistry Lab, the Paleontology Lab, the Earth Lab, and the Life Lab, as well as study earthquakes, visit a planetarium, and experiment with innovative design.
OMSI also hosts stimulating, boundary-defying exhibitions related to the sciences. There are plenty of activities for young visitors, making this a top thing to do if you're visiting Portland with kids.
9. The Portland Aerial Tram
For an amazing view and a really fun ride, you can take the Portland Aerial Tram, which takes you from the South Waterfront to Marquam Hill on a ride of 3,300 feet (about a kilometer) and ascending 500 feet (about 150 meters).
When you reach the upper deck, you'll be greeted with stunning views from the largest enclosed sky bridge in North America. Look for Mount Hood and Mount St. Helens.
Marquam Hill has many trails – your ride can be a dramatic start to a hike.
10. Northwest Portland – 21st Street and 23rd Street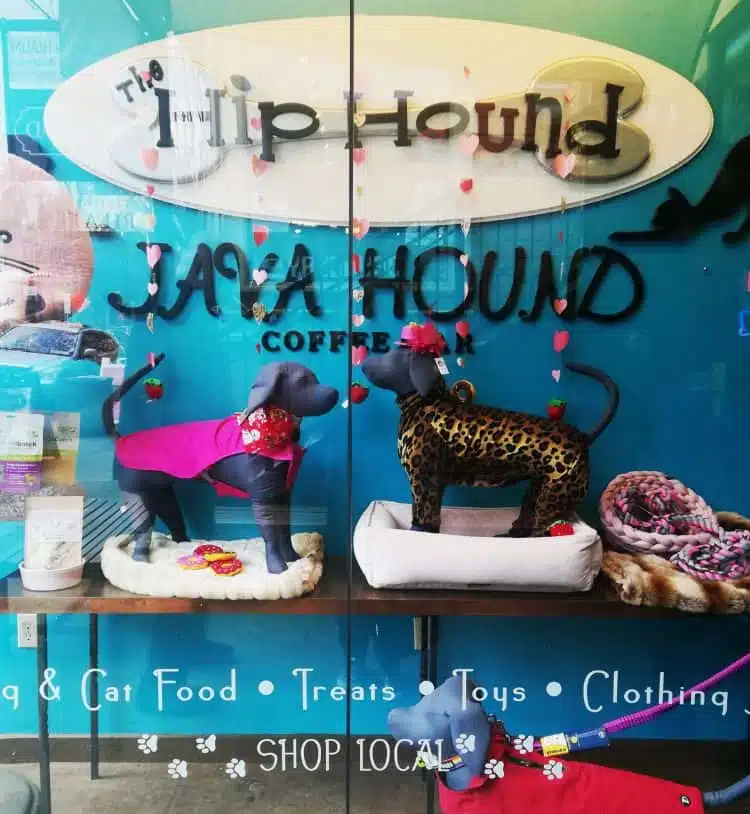 These small streets in Northwest Portland, just a few blocks north of the Pearl, are another lively hub of urban activity. The district begins at Burnside Street and continues to around Overton Street – the streets in this neighborhood are in alphabetical order.
Many art galleries are located in this section of Northwest Portland, as well as cafes, restaurants, and more shopping – dog lovers will particularly enjoy the Hip Hound.
Try a slice at the counter at Escape from New York Pizza, but just the one – a scoop or two at Salt and Straw further down the block is a must. With branches in various cities on the west coast, this innovative shop started as a Portland street cart.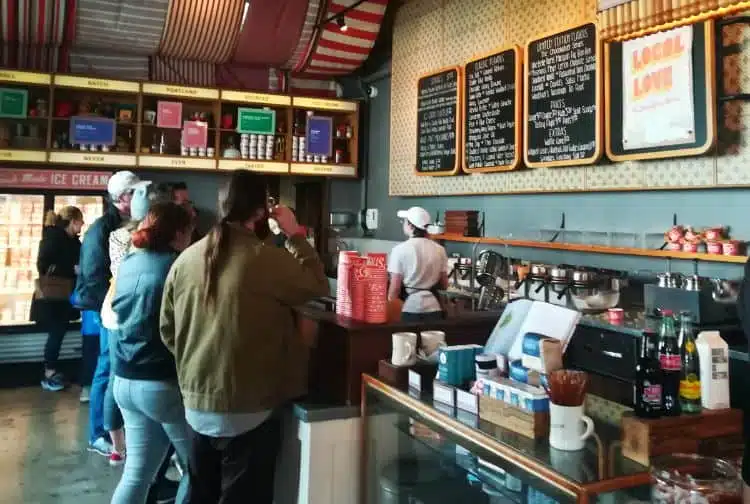 They specialize in fascinating flavor combinations that work surprisingly well – like pear and blue cheese – as well as more conventional and absolutely delicious tastes.
Blue Star Donuts is another Portland company specializing in premium quality brioche-dough donuts in flavors like Raspberry Rosemary Buttermilk and Cointreau Creme Brulee.
For something more substantial, try Red Onion Thai or the Italian bistro Cafe Mingo.
11. The Portland Japanese Garden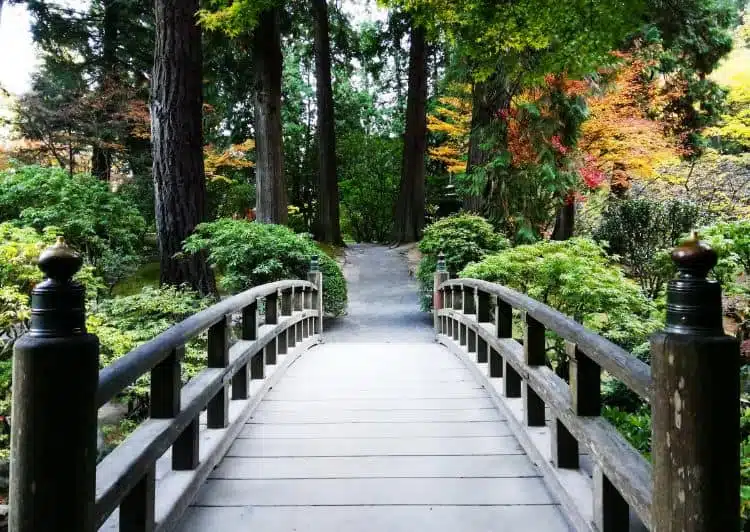 The Japanese Garden is one of the most outstanding places to visit in Portland. Cherishing its location on the Pacific Rim, Portland nurtured its growing cultural ties to Japan in the 1950s after WWII.
The garden was initially conceived in this healing context – to nurture this connection while giving a place for Americans to experience the values of the Japanese.
The garden's realization started in 1961. The Japanese professor Takuma Tomo of the Tokyo Agricultural University originally included five garden styles for the public to have a broader experience.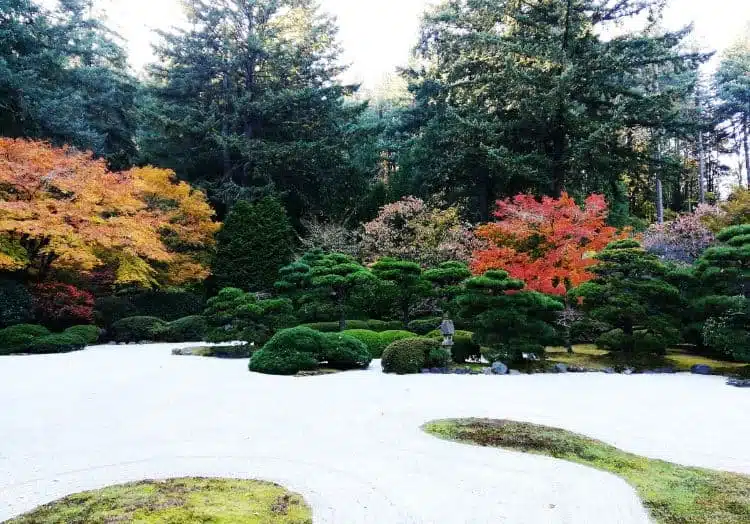 The gardens opened in 1967, and in 1968 a tea house was added. This was constructed in Japan and shipped over in pieces to be assembled here.
The Portland Japanese garden today has 8 different garden styles, streams and ponds, and beautiful structures. The garden provides a profound and serene experience and is a wonderful place to contemplate nature in any season.
12. Outside of Portland – the Pacific Coast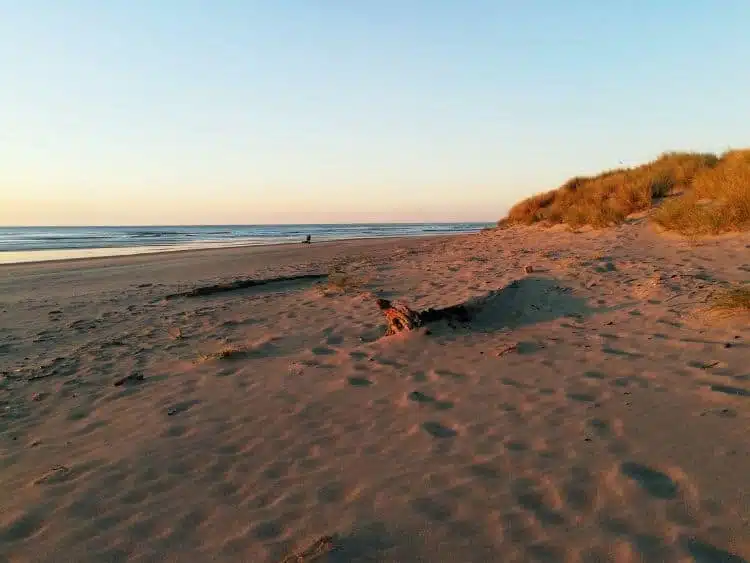 The vast and wild beaches of the Pacific Coast are a two-hour drive away, and they're not to be missed. Use caution – this is a rough sea, and you won't want to turn your back on it.
Before exploring, pay attention to the tide tables, and know that swimming is often strictly prohibited due to undertows.
However, you'll share those endless stretches of sand, crashing waves, and beautiful sunsets with just a handful of people; even in high season, there are still remote stretches of beach to discover.
More fun things to do in Portland
Best Places to visit in the USA
About the Author
More info
Best VPN for Travel: ExpressVPN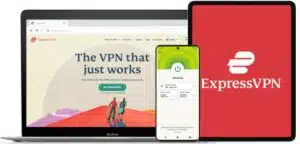 Heading abroad? Use ExpressVPN to access your social media accounts, unblock your favorite entertainment sites, and stay connected with friends and family. And get cheaper flights, of course.
Pros
✅ Next-gen, high-speed servers in 94 countries
✅ Works on iOS, Android, Windows, Mac, Linux, browsers, and more
✅ 256-bit AES encryption protects your data, even on hotel Wi-Fi
✅ Unblocks Netflix and other streaming sites
Cons
❎ No dedicated IPs
Get 3 extra months free of ExpressVPN when signing up for a 1-year plan. That's a 49% saving and a monthly cost of just $6.67! You also get a 30-day money-back guarantee.