Are you thinking of what to do in Phoenix? With many sunny days and sceneries that are great, you are sure to have a blast! Explore our list of fun things to do in Phoenix, Arizona.
I am sure you have had enough of your friends' comments about how the dry heat of Phoenix, Arizona, has prevented them from enjoying the place.
Take my word for it and do not listen to them; many Phoenix attractions are being missed out on by many just because they get turned off by the climate.
It won't be regarded as one of the best places to visit in the USA for nothing!
While sure, there is truth in it – and you'll know why it is regarded as The Valley of the Sun as we move along – all the fun things to do in Phoenix, Arizona, are worth the trip!
Fun Things to do in Phoenix Arizona
1. Desert Botanical Gardens
Recommended by Julie from The Red Headed Traveler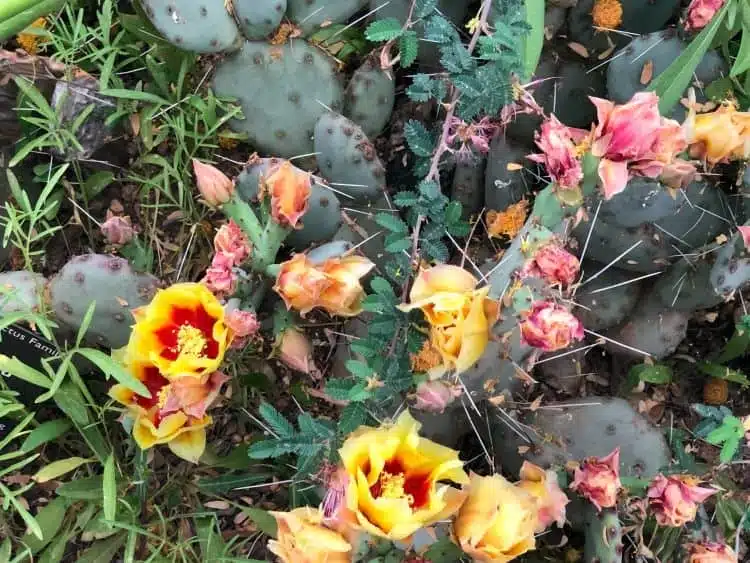 It's hard to go anywhere in the Phoenix area without encountering cacti. Still, no place is more spectacular to see every size, shape, and variety of them than the Desert Botanical Gardens.
If you've been to the "desert room" at your local horticultural center, you may think, "what could be special about the Desert Botanical Gardens?"
The short answer is everything.
The Gardens comprise five trails that vary in length, but none are more than 1/3 mile (.53 kilometers).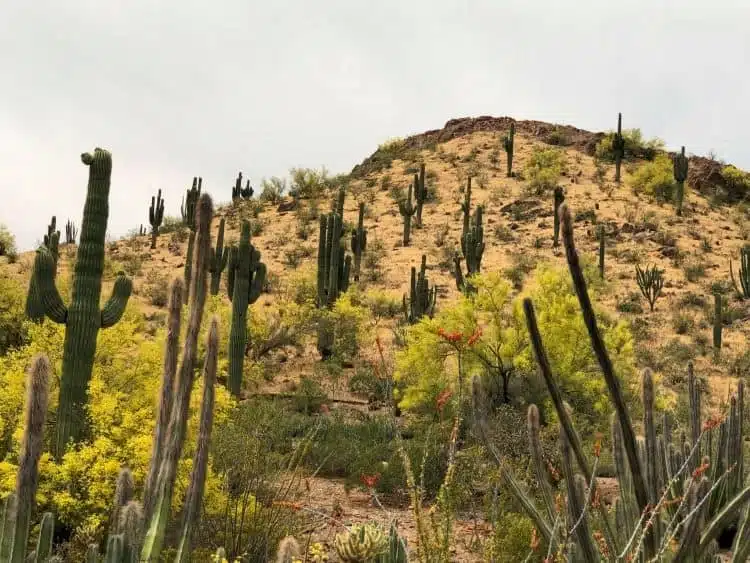 A favorite for many is the Sonoran Desert Nature Loop Trail, as a hike to the top will reward you with panoramic views of mountain vistas that surround both the gardens and the city of Phoenix.
Another enchanting trail for photography and flower lovers is the Harriet K. Maxwell Desert Wildflower Loop Trail.
If you visit during the spring months, you'll be treated to the most impressive visual delights in the form of colorful cacti that are in full bloom during the day.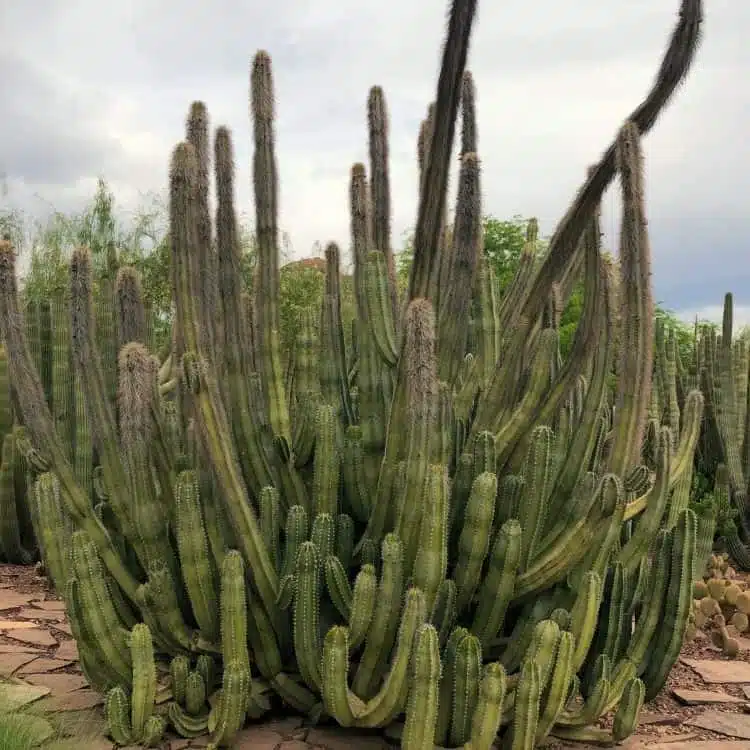 A visit to the Desert Botanical Gardens is perfect for people of all ages- both young and old- who undoubtedly will be impressed by one of nature's most visually unique types of flora.
Not to mention, I think most will agree that posing next to an Organ Pipe or Saguaro cactus makes the perfect background for that family photo!
2. What to do in Phoenix – Visit the Music Instrument Museum
Recommended by Mary from Calculated Traveller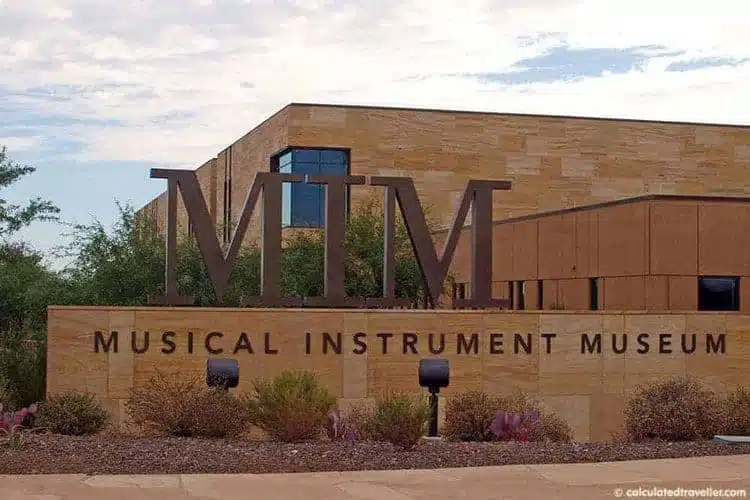 When thinking about fun things to do in Phoenix, Arizona, one adventure is a musical one that always comes to mind. Specifically, the Musical Instrument Museum (also known as the MIM) is located in North Phoenix.
This 20-site acre site isn't an ordinary museum:
It's an oasis in the desert, complete with cactus gardens, a sculpture garden, and water features.
it's an architectural wonder of Indian sandstone, Venetian plaster walls, and Italian porcelain floors
it's a 300-seat musical theatre
most of all, it's an exploration of world culture through music
The museum's collection of over 15,000 musical instruments from worldwide, with approximately 6,000 on display, is simply stunning.
The exhibits showcase the various instruments of each country, but they also explore their cultural significance, history, construction, and the instruments' similarities.
A fan favorite is the Artist's Gallery. Complete with celebrity photographs, video performances, costumes, awards, and of course, their instruments on display.
Most notably is the Steinway piano that John Lennon used to compose the song "Imagine."
With 80,000 square feet of exhibition space, most of it interactive, the Musical Instrument Museum is on my recommended list of places to spend the day when you need an escape from the hot Arizona heat.
3. Taliesin West- A candid look at an American genius
Recommended by Dee from Vanilla Papers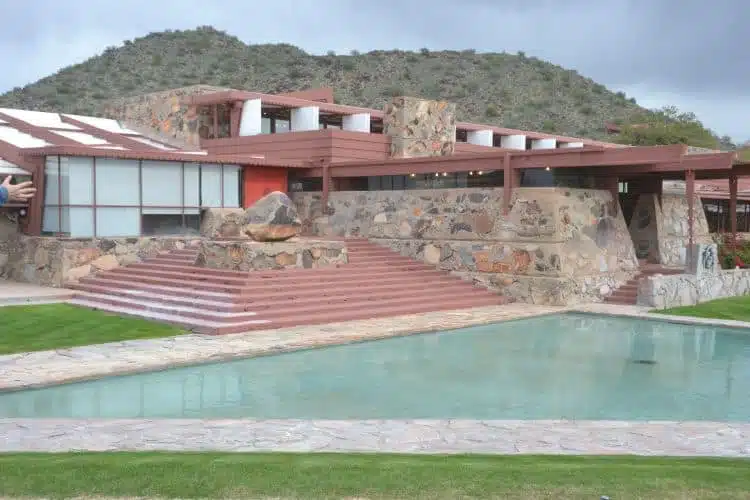 Taliesin West was Frank Lloyd Wright's desert playground for his architectural experiments – and a guided tour makes for a fascinating afternoon of American history.
You can't enter the property unless you sign up for a tour (which ranges from one to three hours); however, the tour guides leave you plenty of time for wandering and taking photos, enriching the experience with lively anecdotes from Frank Lloyd Wright's life.
The property is gorgeous from the outside, with the modernist touches that were so cutting-edge in their time. From the living room to Wright's private quarters, the interiors are downright inspiring if you're looking for design inspo.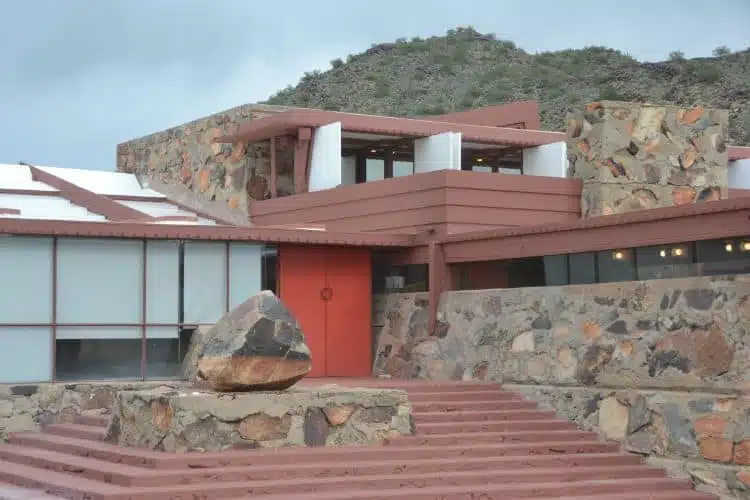 Geometric chairs, colorful cushions, and quirky, artsy details make it an Instagrammer's dream. After your tour, browse the Frank Lloyd Wright store for some elegant home decor accessories, books, and art that celebrate his legacy.
Buy your tickets in advance at franklloydwright.org, as they sell out quickly. Keep an eye on the website for special events.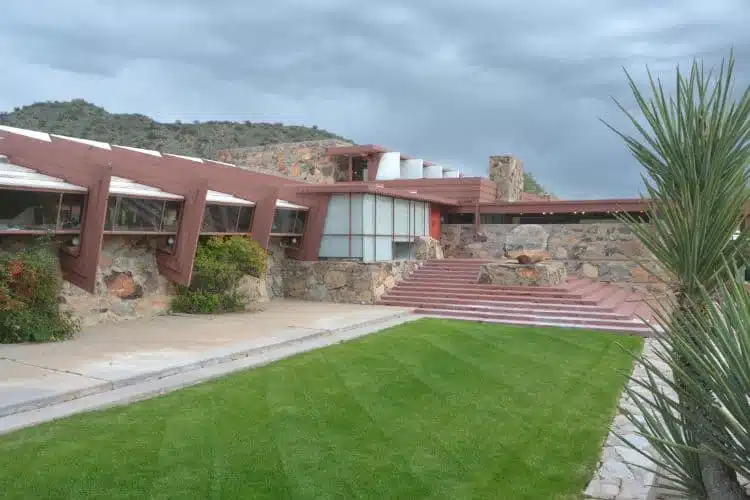 Taliesin West has five different tours that each focus on another facet of the property, making this UNESCO site an incredible place to re-visit.
If you're interested in discovering more of Arizona's architectural gems, take a day trip to Tucson's mission San Xavier del Bal, for a spectacular example of Spanish Colonial architecture.
4. Best things to do in Phoenix – Papago Park Phoenix, Arizona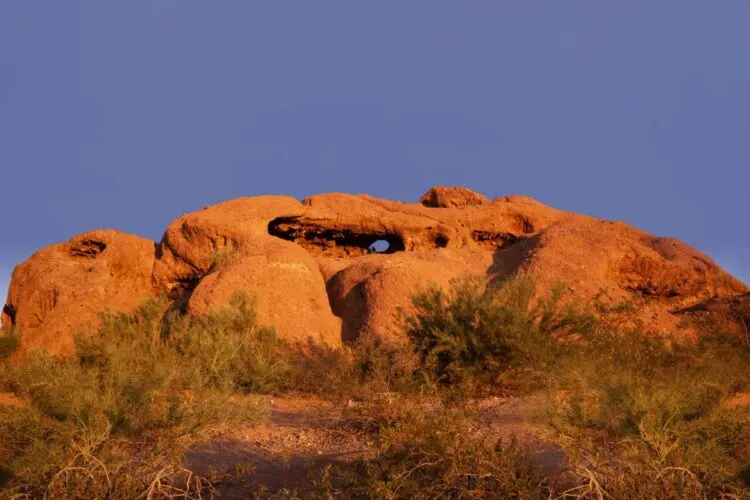 If your idea of fun things to do in Phoenix, Arizona, includes hiking and being one with nature, a trip to Papago Park should be on your list.
Stretched within the bounds of Phoenix and Tempe, this massive desert park can be explored by walking, hiking, mountain biking, or trail running.
You can choose between the West and Eastside trails depending on the areas you wish to see. Take the Eastside trail to see the highlight of every visit to Papago Park: the Hole in the Rock.
The Hole in the Rock is exactly how it is – a massive hole in a giant rock formation. The hole gives you a stunning glimpse of the lagoons amidst the Arizona skyline. Imagine seeing the sunset from this viewpoint!
5. Phoenix Zoo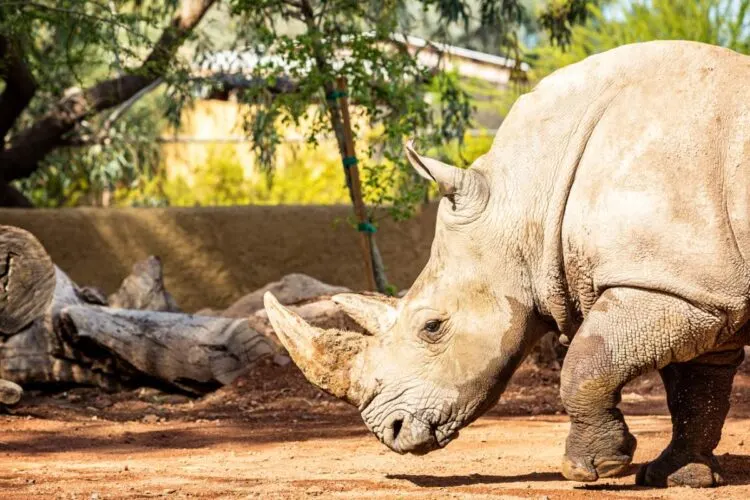 There are over 3,000 animals that you can spot at Phoenix Zoo.
Regarded as one of the largest non-profit charitable zoos in the United States, the zoo cares about 400 different animal species.
Visiting the Phoenix Zoo is one of the fun things to do in Phoenix, Arizona, for the whole family. You can choose to "Cruise the Zoo," stay in your vehicle and slowly drive along the dedicated route to avoid missing any zoo section.
Some animals you get to meet at the Phoenix Zoo include the Mexican Gray Wolf, the African Lion, the Asian Elephant, and the Komodo Dragon.
There are also native species being cared for by the zoo. Among them are the Black-Footed Ferret, the Mount Graham Red Squirrel, and the California Floater.
6. Hot Air Balloon City Tour Phoenix, Arizona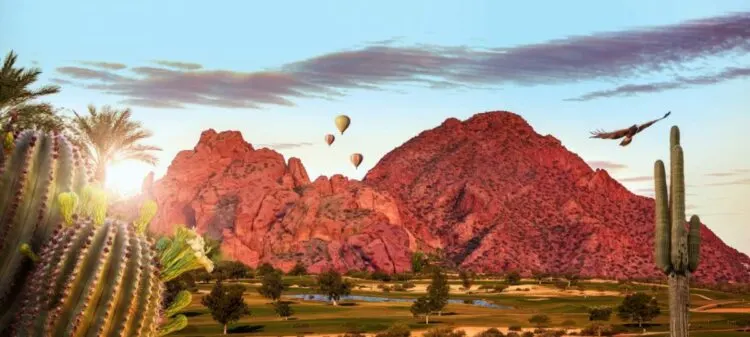 Riding a hot air balloon to see the city is among the cool Phoenix Arizona things to do.
Nothing beats being up in the air and viewing the whole place from above. Companies such as Rainbow Ryders offer great deals on hot air balloon city tours, which you can book.
In your itinerary, allot at least three hours for this activity.
Do you want to start your day high – literally and figuratively? Opt for a private sunrise balloon ride that takes you above the Deer Valley and the Sonoran Desert just in time to see the whole city wake up.
Are you a hopeless romantic? Why not book a private hot-air balloon tour right in time for sunset? It's a movie-worthy ride to celebrate a special occasion, especially if you are in Phoenix.
7. Camelback Mountain Phoenix, Arizona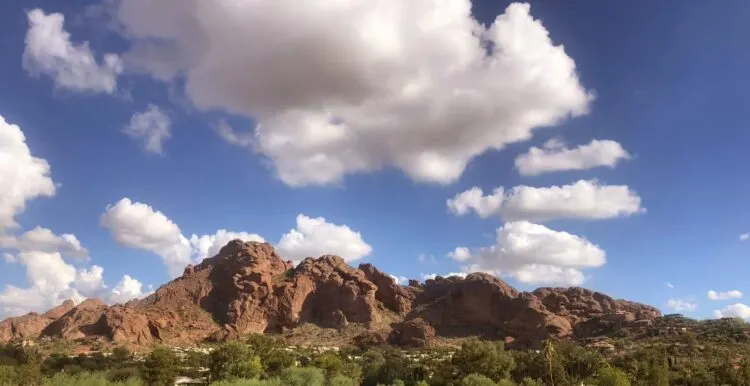 Camelback has an elevation of 2,704 feet. The mountain is right in the heart of Phoenix Valley, so you are assured of stunning views.
It is situated in the Camelback Mountain Echo Canyon Recreation Area, shared by Phoenix, Scottsdale, and Paradise Valley.
Climbing Camelback Mountain is among the fun things to do in Phoenix, Arizona. You have two hiking trails to choose from.
The first one is the Echo Canyon. To reach the summit via this trail, you have to climb 1.23 miles, making it a relatively challenging path that is good for physically active individuals.
The second one is the Cholla Trail. This option is regarded as the more scenic route but is not recommended for those who fear heights.
8. Things to see in Phoenix – Arizona Science Center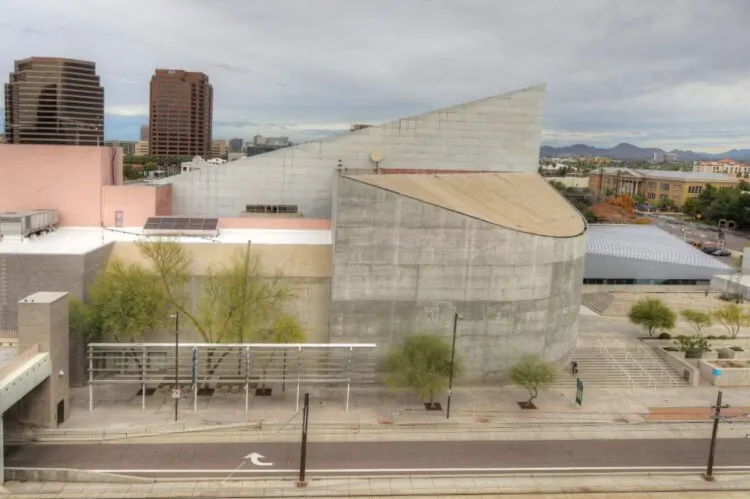 Have fun and learn at the same time at the Arizona Science Center. A day spent in this 140,000 square–foot building is among the Phoenix attractions that are family-friendly.
If any of the items on your list of fun things to do in Phoenix, Arizona, call for you to be outdoors under the sunshine, having this on your itinerary will enable you to enjoy some indoor fun as you get your hands on 300 interactive exhibits.
One of the main highlights of the Arizona Science Center is the Dorrance Planetarium. It is described as "one of the largest, most technologically advanced planetariums in the United States."
Before your visit, check out what shows are playing at the Dorrance Planetarium.
9. Pueblo Grande Museum and Archaeological Park Phoenix, Arizona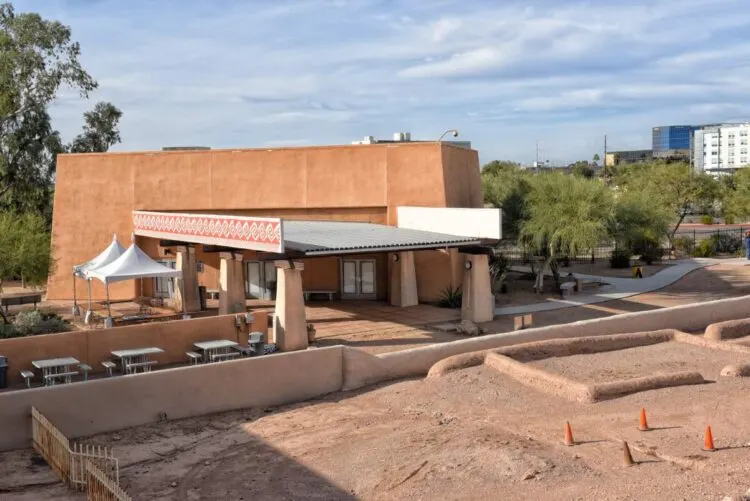 The Pueblo Grande Museum and Archaeological Park are a National Historic Landmark and a Phoenix Point of Pride which you should not miss during your visit to Phoenix, Arizona.
Learn about the Hohokam Village and how it is said to have disappeared in plain sight.
As you roam around Pueblo Grande, you shall see some remnants and replicates of the former residence of about 1,000 people. There are houses, cemeteries, and storage areas, among others.
You can view some artifacts unearthed from the site at the Pueblo Grande Museum. It is easy to lose yourself from all the historical treasures and spend at least an hour learning more and more about the Hohokam Village.
Before you end your tour, drop by the Museum Store and purchase some Native American memorabilia.
10. Arizona Brewery Tours
Book one of the many brewery tours in Phoenix that seek to give you a personalized beer experience.
Be it a private or a public tour, you are sure to taste only the best beers that Greater Phoenix is most proud of.
When you opt for a private tour for your visiting party, you can choose locations and timings that your tour operator will follow. Be ready to taste great beer at every stop as you get picked up at your location.
Enjoy sumptuous and comforting food that goes well with your beverage. Have fun knowing the ins and outs of brewing with your experienced guide.
As liquor will be consumed, know that this craft brewery tour is only for visitors ages 21 and above.
11. Roosevelt Row Arts District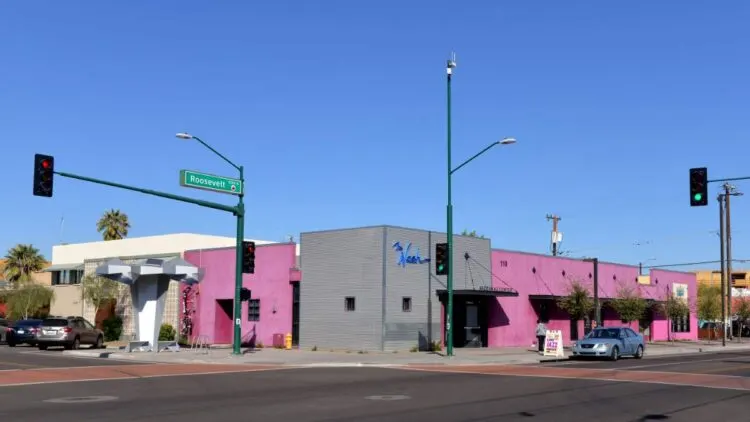 If you have recently been to Los Angeles and thoroughly enjoyed the Downtown Arts District there, you will surely appreciate the Roosevelt Row Arts District on your visit to Phoenix.
Wear your most comfortable walking shoes because this place will want to make you strut from one location to another.
You can visit many art galleries, boutiques, and restaurants in Roosevelt Row – and we can't blame you if you want to stop at every corner!
At Roosevelt Row, there is an event called the First Fridays Art Walk. As the name suggests, this happens every first Friday of the month.
During the day, free hop-on/hop-off shuttles take you from different art-concentrated locations such as Phoenix Art Museum and CityScape.
12. Crescent Ballroom
Do you travel for food and entertainment? If you answered yes, the Crescent Ballroom should definitely be on your list of fun things to do in Phoenix, Arizona.
Before your trip, check out what's on at the Crescent Ballroom. This 550-capacity music venue has live music every single day.
As you sample the Cocina 10 and the lounge's delectable eats, marvel at how they were able to transform the F.L. Hart Garage, which dates back to 1917, into a stylish place that attracts indie music artists and fans.
Head over to the ballroom once you've had your fill. Consider that most music events at the Crescent Ballroom are standing-room-only unless otherwise stated.
Things to do near Phoenix Arizona
1. Day Trip to Sedona for Hiking
Recommended by Emily from The Mandagies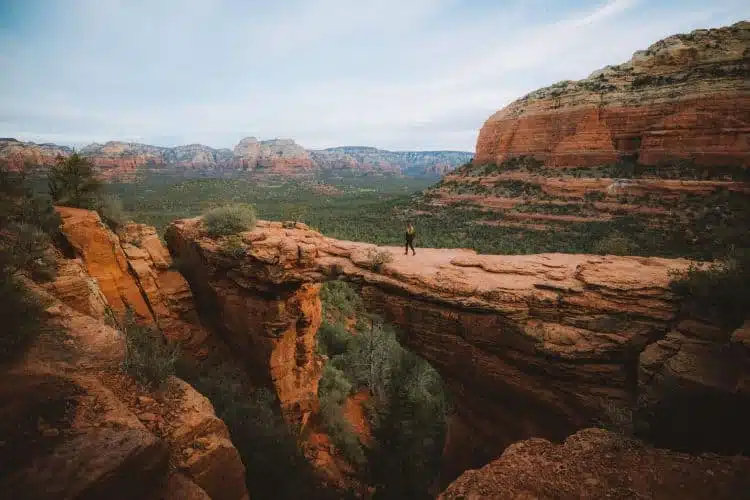 Are you an outdoor lover? One of the best fun things to do in Phoenix, Arizona, is to take a day trip to Sedona!
Sedona is a high-desert getaway town known for its iconic rock formations, vibrant artistic community, and opportunities for a refresher among the pine forests.
There are endless hiking trails in Sedona to explore, and they will keep you busy from sun up to sundown. Hike to the Devil's Bridge for sunrise, a natural rock archway that overlooks the vast red-rock buttes in the distance.
Explore caves and mystical pools at Soldiers Pass trail, including side trails to places like the Devil's Kitchen and Seven Sacred Pools during the day.
By sunset, drive south of town to Cathedral Rock Trail to climb up to the top and watch the sunset from the towering rocks illuminated bright orange with the sun.
Being less than a two-hour drive away from Phoenix, it's the perfect day trip idea for people who want to get out and experience nature.
A trip to Sedona is best in the spring and fall seasons when the weather and temperatures are milder and more comfortable. Regardless, make sure to pack a day pack full of snacks, water, and sunscreen. Happy hiking!
2. Visit Goldfield Ghost Town
Recommended by Christine from Treasured Family Travels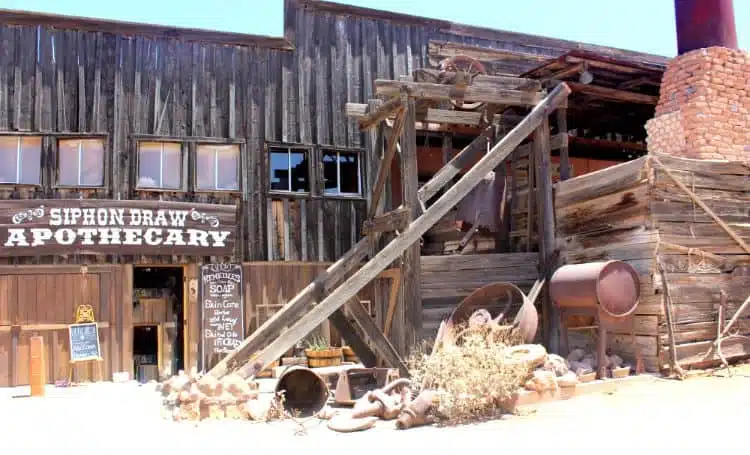 Need a break from the hustle and bustle of Phoenix? Hop in the car for a scenic 45-minute drive to Goldfield Ghost Town.
Located in Apache Junction in the shadow of the Superstition Mountains, Goldfield is the perfect place to spend several hours.
Don't just walk through it, though. Get to know the inner workings of this gold-mining town.
Hop aboard the Superstition Railroad, circles the town, and learn how Goldfield came to life and what brought about its demise. It's a quick 20-minute trip filled with historical information on this once-thriving area.
If you want to see how gold is mined, descend into the Goldfield mine. This is the highlight of the trip, so don't miss it.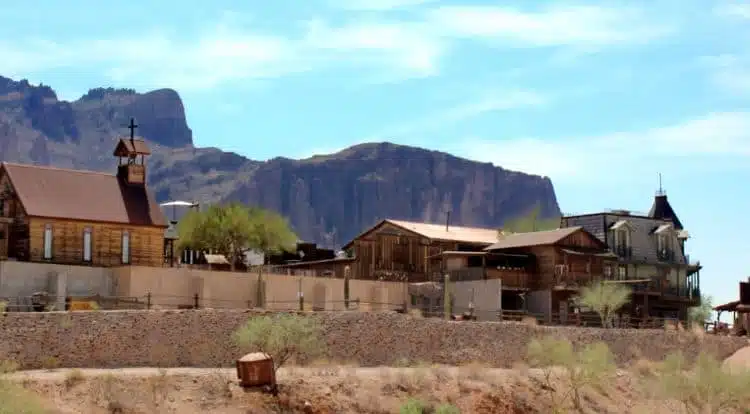 Tour operators show you what life was like back in the late 1800s if you search for gold. It was dangerous and challenging work, but people did it, hoping for something better.
Meander through Main Street once you complete those tours. The Apothecary has some native plant-based salves and medicines made right here in Goldfield.
In addition, if you are feeling hungry, swing by the saloon for lunch or dinner. Get a glimpse of what the town was like by checking out the church, jail, or even a gunfight.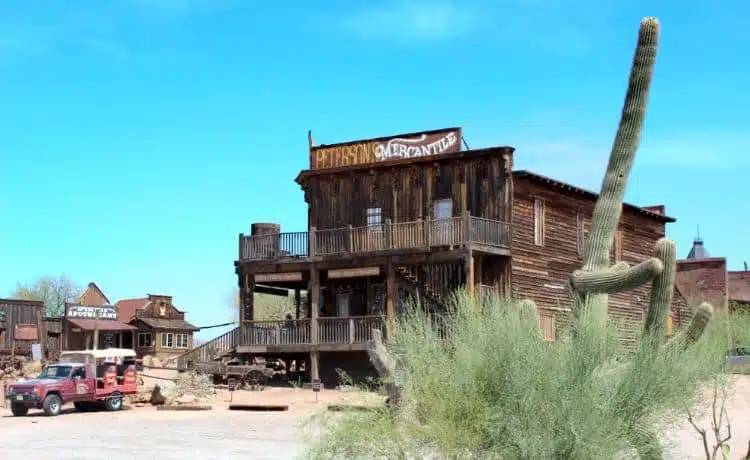 While this isn't an all-day outing, you can easily spend a morning here. It's a nice reprieve if you are looking for things to do in Phoenix, plus you could hike the Superstition Mountain and take in breathtaking views of the Apache Valley.
Goldfield Ghost Town is a fun place to discover, whether with a group of friends or family travel.
3. Day Trip to Saguaro National Park
Recommended by Agnes from The Van Escape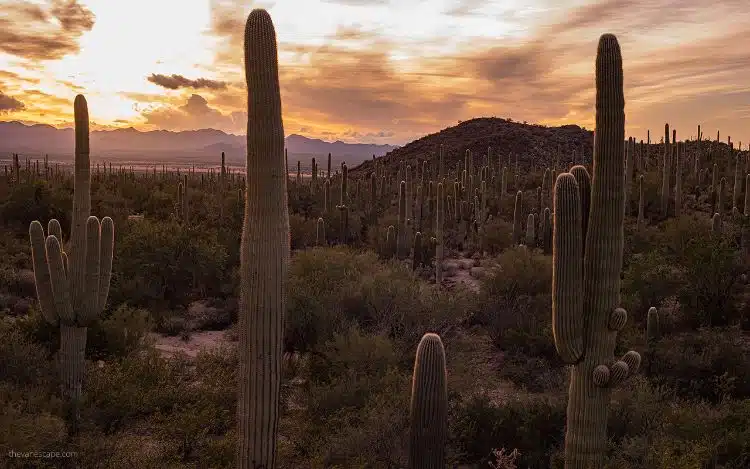 Just a 2-hour drive from Phoenix is one of the Southwest's most exciting national parks. Saguaro National Park is perfect for a day trip from Phoenix.
It is home to the nation's most giant cacti. The park gets its name from the saguaro, a giant cactus native to the Sonoran Desert, and does not grow naturally elsewhere.
Plants can grow to be over 40 feet tall. There are around 1,8 million saguaro cacti in the Park.
How to get there?
The fastest way to get from Phoenix to Tucson is by I-10 W. The park consists of two separate parcels, the Tucson Mountain District (TMD) to the west of Tucson and the Rincon Mountain District (RMD) to the east.
Each part comes within about 10 miles of the Tuscon center. The Tucson Mountain District covers approximately 25,000 acres. Rincon Mountain District is much larger – 67,000 acres.
When to go?
From late April through June is the saguaro's flowering season, and it is the best season for a visit if you like blooming flowers. But the park is incredible even during wintertime.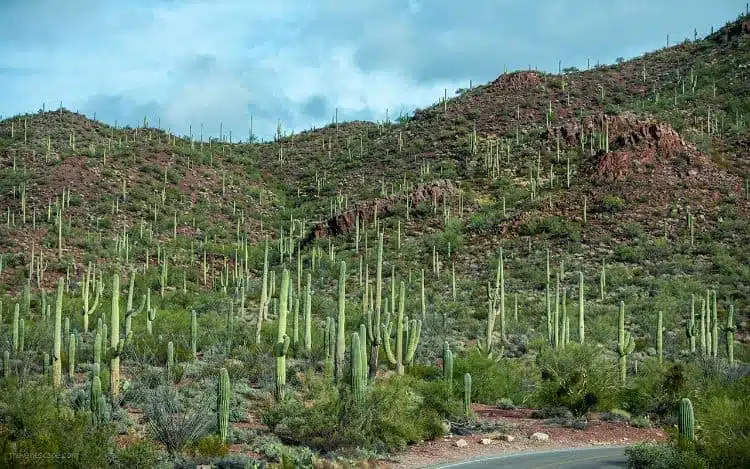 What to do during one day trip?
Is it possible to see both parts of the park during a 1-day trip from Phoenix? Yes, it is possible and worth seeing both parts of the Saguaro in one day.
There are two visitor centers in the park. The Red Hills Visitor Center in Saguaro West or The Rincon Mountain Visitor Center in Saguaro East is worth starting sighting to take free maps of the area.
The park includes 165 miles of hiking trails. Furthermore, both parts offer amazing loop drives.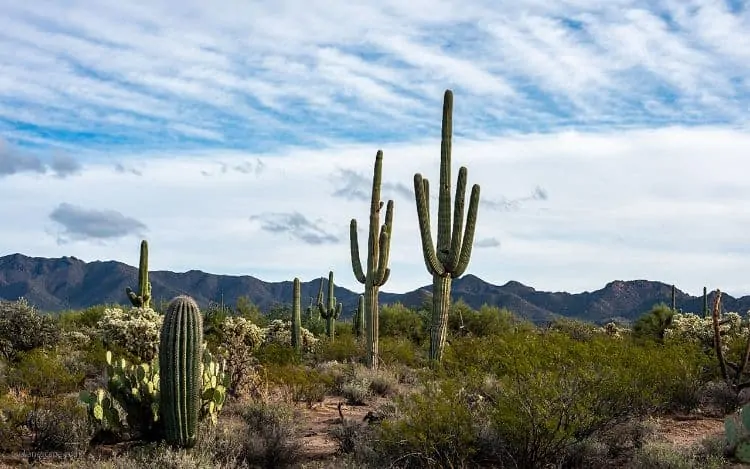 Bajada Loop Drive (West) is in the Tucson Mountain District. It's 6-mile unpaved driving, taking you through fabulous cacti forests.
Rincon Mountain District (East) has an 8-mile easy paved road known as Cactus Forest Drive.
Both loop drives allow one to admire spectacular cacti and take many photos from overlooks and picnic areas. It's also possible to go for a short hike from one of the trailheads on the loop.
You can find more about the most exciting hiking trails and other activities in the park in this Saguaro National Park Ultimate Guide.
4. Hiking the Superstition Mountains
Recommended by Monica from This Rare Earth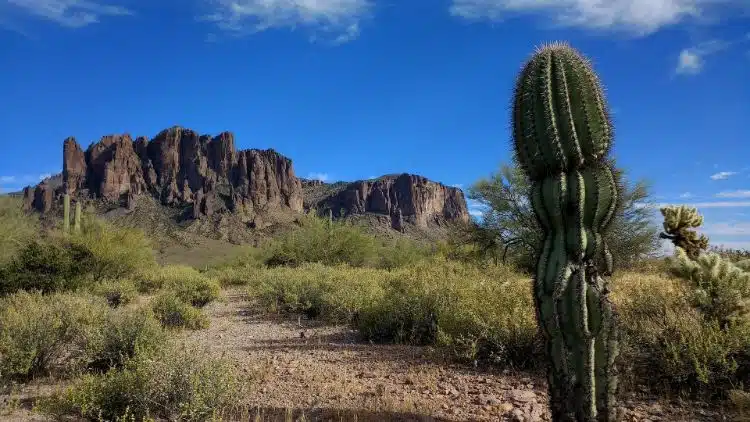 Roughly 30 minutes outside of Phoenix, Arizona, lay the incredible Superstition Mountains, a popular escape for locals who need some time in nature.
Though these mountains only reach a bit above 6,000 feet, this federally designated wilderness area is vast and breathtaking, feeling much taller and higher due to the flat surroundings.
The Superstition Mountains have popular spots for mountain biking, rock climbing, and hiking, offering trails of all levels for any hiking ability.
One crucial fact – hiking in the desert is no joke. The heat can reach the triple digits, and shade is often non-existent. Be sure to plan and pack everything you need for hiking in the desert of the American Southwest.
The Lost Dutchman State Park, which sits west of Superstition Mountain, is the easiest and flattest area for hiking, with a popular 2.4-mile loop trail called Jacob's Crosscut and Siphon Draw Trail.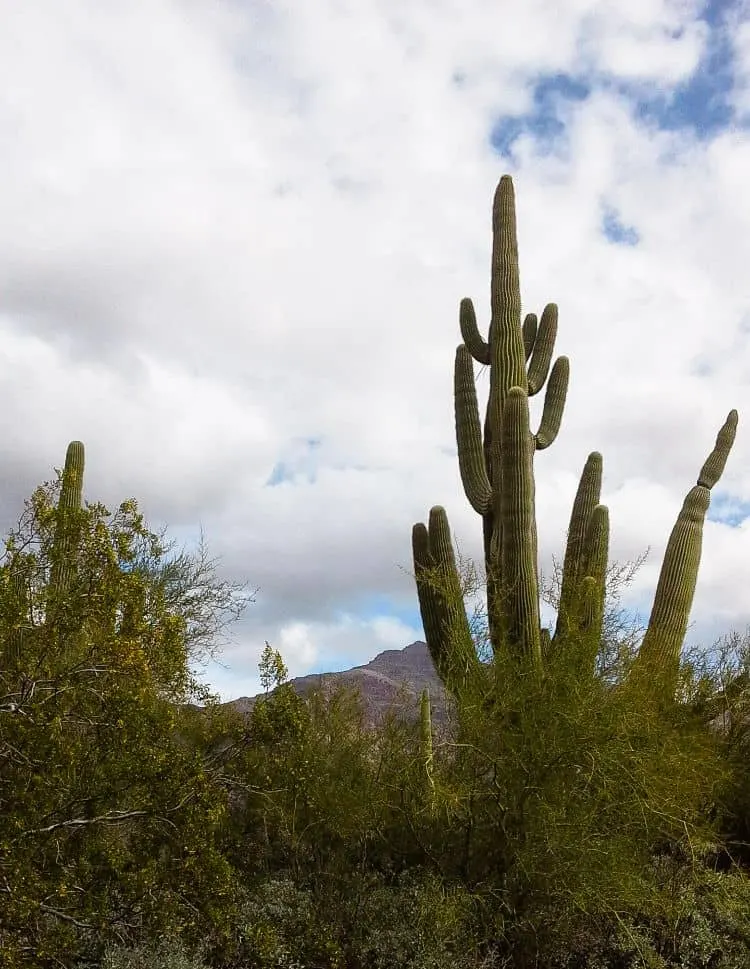 Depending on the time of year, the trail can be covered by colorful wildflowers.
On the other side of Superstition Mountain is the Peralta Trailhead, one of the best hiking spots in the area.
If conditions are right – meaning if there has been rain – this trail occasionally showcases a small waterfall and pool early into the hike.
Saguaros and giant rocks surround you, creating an unusual and breathtaking landscape. Peralta Trail is just under 4.5 miles and is a moderate loop trail.
The Superstition Mountains is one of the most scenic areas just outside of Phoenix. If you are in the area, I highly recommend visiting one of the many hiking trails for a taste of Arizona wilderness!
5. Day trip from Phoenix to visit the Titan Missile Museum
Recommended by Rodrigo from Out of Your Comfort Zone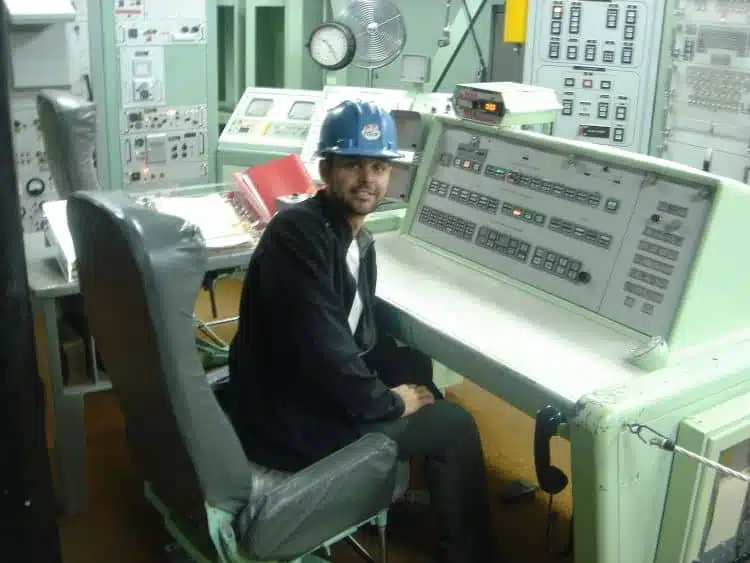 A great day trip from Phoenix for families and history buffs is to visit the Titan Missile Museum close to Tucson.
You can visit an underground nuclear missile silo and see the last of the 54 Titan II nuclear intercontinental ballistic missiles (ICBM)!
I visited this museum while spending some time in Tucson and checking out the massive aircraft boneyard they have there. However, seeing the Titan Missile Museum from Phoenix is straightforward since the trip is about 2 hours long.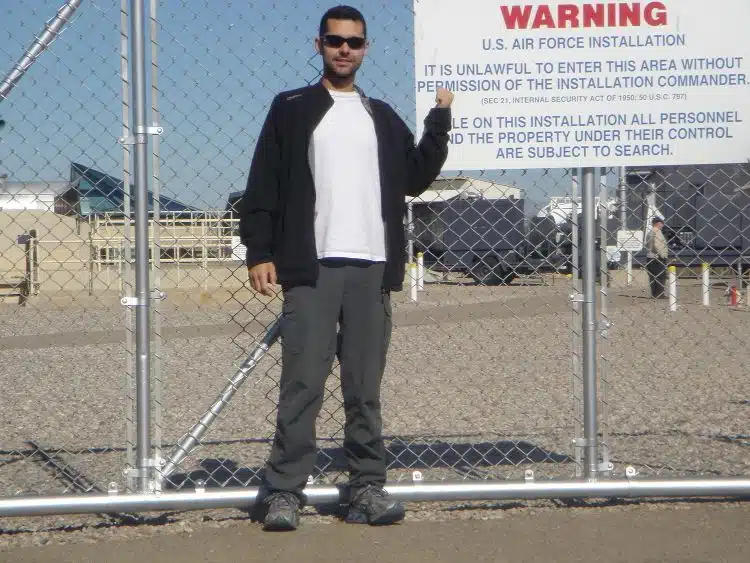 While in the museum, you can take a 1-hour guided tour through the underground silo, 35 feet underground, where you can see the control panel to launch the missiles, the massive blast-proof doors, and the huge missile itself.
If you don't want to take the tour because you don't like closed spaces or want to save money on your trip (not recommended in this case), I would suggest visiting the site anyway and checking out their visitor center with a lot of cool information.
You can learn more about the ICBMs, the MAD (mutually assured destruction) doctrine, and the nuclear triad American deterrence (ICBMs, bombers, and submarines) against the Soviet Union!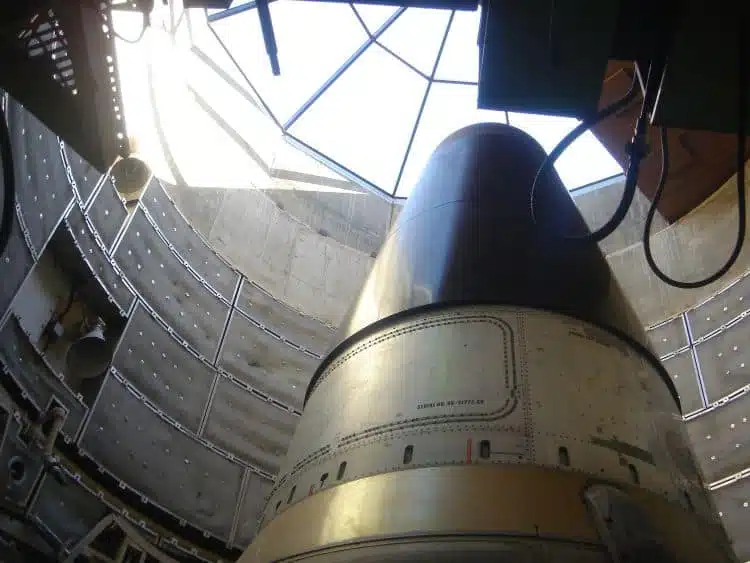 As I mentioned before, I recommend making a quick drive by the huge aircraft boneyard in Tucson on your way in or return.
Tucson also has the Pima Air & Space Museum, where you can have a tour driving right through the middle of the boneyard. So yeah, you can have a pretty exciting military day trip from Phoenix if you wake up early enough!
Frequently Asked Questions about Phoenix Arizona
Best VPN for Travel: ExpressVPN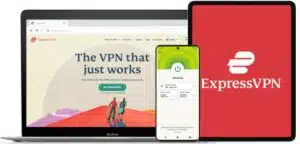 Heading abroad? Use ExpressVPN to access your social media accounts, unblock your favorite entertainment sites, and stay connected with friends and family. And get cheaper flights, of course.
Pros
✅ Next-gen, high-speed servers in 94 countries
✅ Works on iOS, Android, Windows, Mac, Linux, browsers, and more
✅ 256-bit AES encryption protects your data, even on hotel Wi-Fi
✅ Unblocks Netflix and other streaming sites
Cons
❎ No dedicated IPs
Get 3 extra months free of ExpressVPN when signing up for a 1-year plan. That's a 49% saving and a monthly cost of just $6.67! You also get a 30-day money-back guarantee.
What is famous in Phoenix?
Phoenix is famous for being in The Valley of the Sun. This moniker effectively describes the climate in the region: it receives a lot of sunshine and little rainfall throughout the year.
It can be super hot in the summer for most parts of Phoenix, Arizona. This is all thanks to the city's location in the Sonoran Desert.
Aside from the sunshine, Phoenix is also famous for its sunsets. The golden hour is especially spectacular on this side of Arizona. Many tourist destinations will have incredible sunset viewpoints as part of their ways to entice visitors.
What food is Phoenix known for?
Eating local delicacies is one of the fun things to do in Phoenix, Arizona.
While you are there, be sure to try some of the best Mexican foods which made their way into the daily lives of the local community.
Some of these are guacamole, burritos, and tacos.
You can also have a good fill of comfort cuisine here. Phoenix has good burgers and pizzas, among many others.
Of course, given its hot weather, ice cream is a staple favorite for residents and visitors. There are several classic and quirky flavors that you must try in between your visit to Phoenix attractions.
Best Places to visit in the USA