San Francisco is a city perfectly designed to make trip planning difficult! That's why we want to help you with this list of the 35 best things to do in San Francisco.
Unless you plan to spend a lot of time in the city, you will have difficulty squeezing in all the places you want to see.
Fortunately, it is a small city, and with a little careful planning, you can take in a lot of diverse sights.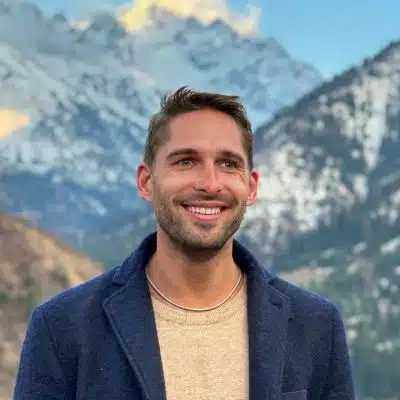 Regardless of how long you stay or what you see, you're sure to leave your heart in San Francisco.
Find here the best things to do in San Francisco.
1. Ride a Cable Car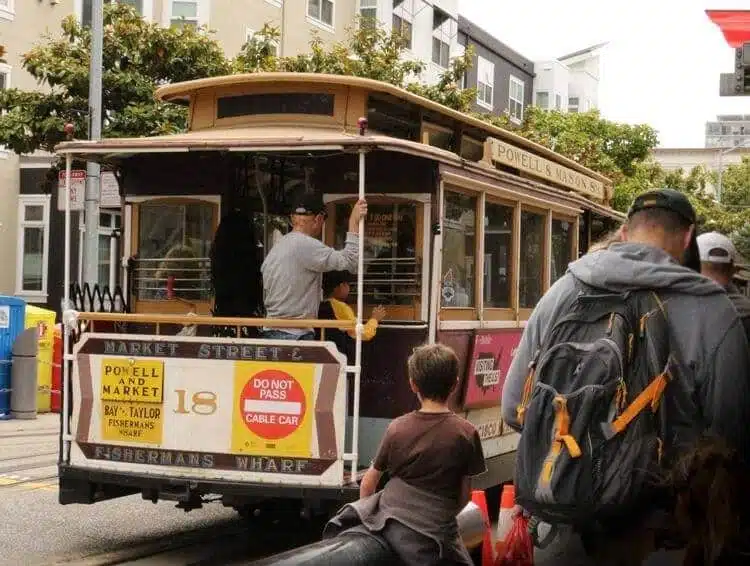 The San Francisco cable cars have operated since 1873 and have become a beloved city icon.
They are a mobile, functional piece of history, and you'll enjoy your ride! You can combine your ride with a view of Lombard Street, a visit to Fisherman's Wharf, or a trip to Chinatown.
2. Explore Fisherman's Wharf
This super touristy area is packed with crowds and souvenir shops.
It's still worth a (short) visit during your San Francisco tour, and you can check out gems like the Musee Mecanique's collection of antique coin-operated games.
Admission is free!
3. Go over the Golden Gate Bridge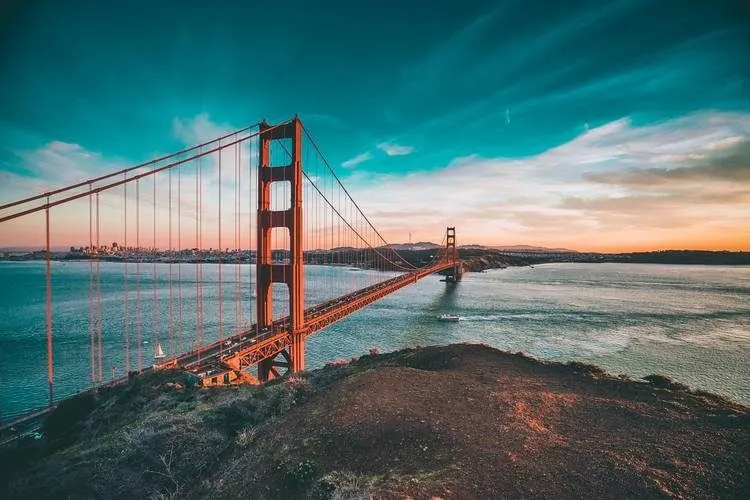 Speaking of San Francisco icons, there's nothing more iconic than the Golden Gate Bridge.
Throughout the city, you'll find breathtaking views of the bridge (assuming it's a clear day!), but it's hard to beat the view from the bridge itself.
Rent a bike, take a tour, walk the Golden Gate Bridge, or drive over it! You'll find a parking lot for scenic overlooks on the Marin side of the bridge, but beware this gets crowded!
4. Take a tour of Alcatraz
Ride the ferry to "the rock" and experience all that Alcatraz has to offer!
You can choose a guided tour, but the self-guided audio tour "Doing Time: The Alcatraz Cellhouse Tour" gets rave reviews.
It features actual stories and interviews with inmates and wardens, making the whole experience come to life.
Get Your Guide helps you find the best tours wherever you are heading to. It's usually the first website I check when I plan a trip to a new place.

5. Grab some Dim Sum in Chinatown
San Francisco's Chinatown is the largest outside of China and a great place to explore.
Start at the Dragon's Gate but make sure you work your way to Washington and Stockton for great shopping and views of the Chinese lanterns.
6. Visit Mission Dolores for a piece of California History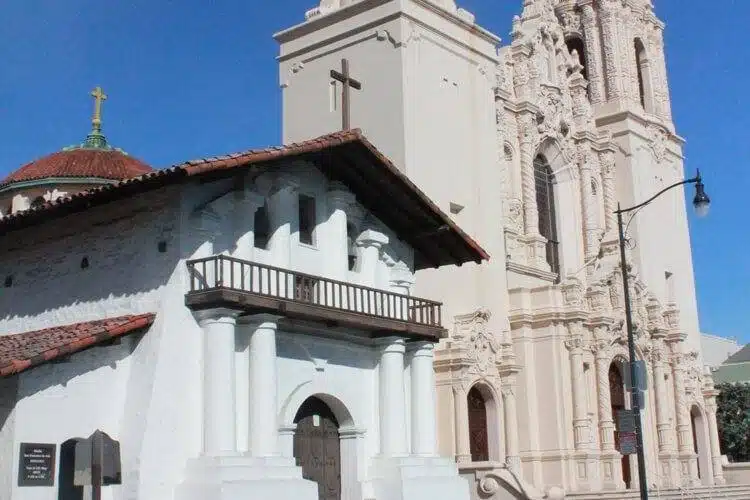 The Mission system was hugely influential in the early development of California.
Walk through the chapel and museum to learn about the Spanish missionaries, the Ohlone Indians, and the history of San Francisco.
7. Have tea in the Japanese Tea Garden
5,000 miles away, you can still experience all the zen of Japan right in San Francisco.
Grab a seat by the waterfall and slurp some Matcha tea and Udon noodles. It is right in the middle of Golden Gate Park, so think about visiting the de Young Art Museum or the San Francisco botanical garden while you're here.
8. Visit the sea lions at Pier 39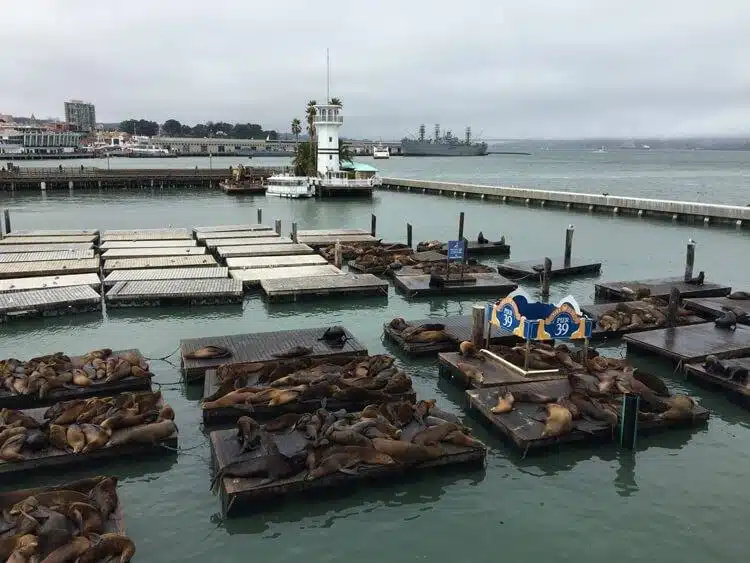 The sea lions first arrived at K dock in 1989 and have been quite the attraction ever since.
You'll know you've found the right pier by the crowds gathered around, but head up to the second story for fewer crowds and great views. You'll also find the Sea Lion Center here so you can learn about your new friends.
If you have a hard time with the smell, get a little distance but still a good view at Pier 40.
9. Lounge on the beach at Crissy Fields
There will be views of the Golden Gate Bridge, Alcatraz, and Sausalito, and you'll be watching kite surfers and sailboats.
Check the weather in advance to know if you'll need a nice fleece blanket or a bikini.
10. Take a Windy Drive Down Lombard Street
If you have a car, take the hairpin turns down Lombard Street.
If you aren't driving, take in the view and snap a few pictures from the bottom! (The intersection of Leavenworth and Lombard).
The Powell-Mason cable car line also goes right by the top of this crazy road.
11. Visit Sutro Baths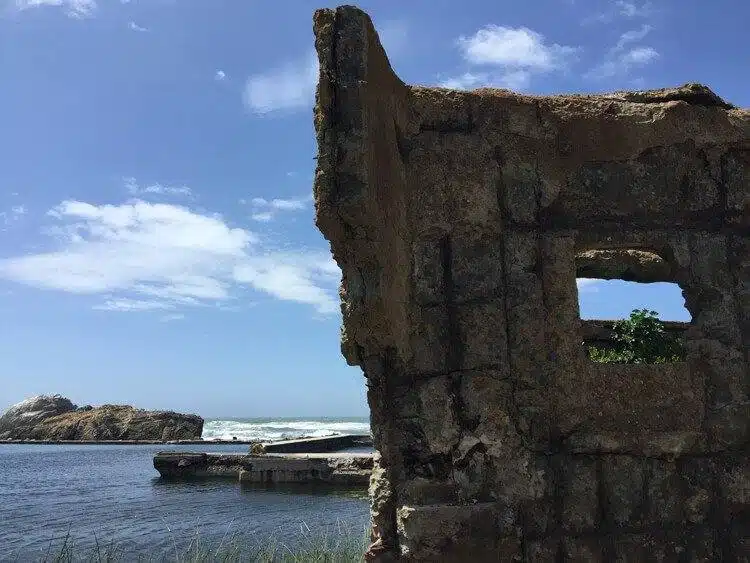 Originally a luxurious indoor pool facility from the late 1800s, Sutro Baths is now in ruins.
The pool almost looks natural except for the remaining wall separating the pool from the beach. Spend an hour or two climbing on the old ruins, exploring the sea caves, visiting the Cliff House, or hiking the Land's End Trail for magnificent views of the Golden Gate Bridge.
12. Take the ferry to Angel Island
Once you're on the island, enjoy the views of the City while you hike, bike, or take a tour.
The open-air tram tour is a great way to see and learn about the City and the Island.
13. Go for a hike in the Presidio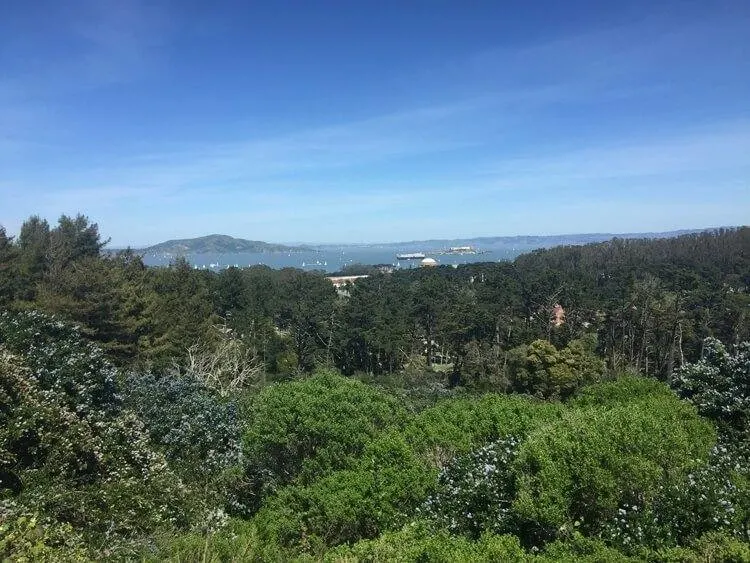 Very few things are as wonderful as little pieces of wilderness in urban areas.
The Presidio is a great place to get lost and enjoy the outdoors. When you stumble upon an overlook, you'll be amazed to find the city so close!
14. Visit the Palace of Fine Arts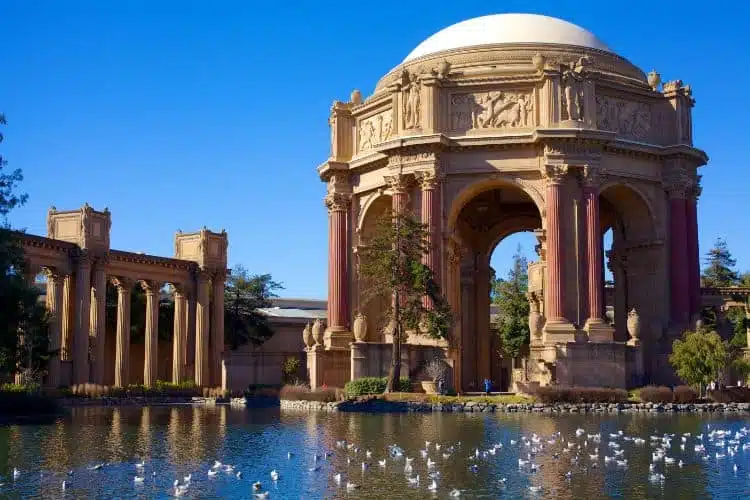 If you get a chance, attend an actual event at the Palace of Fine Arts theatre.
If that isn't in the cards, enjoy a picnic in front of the grand Roman-style rotunda and watch the swans go by.
15. Wait in line for a trendy restaurant
San Francisco loves to wait in line for the best restaurants!
Make a plan, get there early, and get comfortable!
Crowd-pleasers for brunch include Mama's and Brenda's French Soul Food. You'll have the best luck mid-week.
After you've finished with those things, there are still dozens of great things to do and see in San Francisco!
16. Shop and eat at the Ferry Building Marketplace
The Ferry Building is one of San Francisco's most popular landmarks.
Back in 1898, ferryboats were highly utilized by the traveling public. The Ferry Building welcomed people coming into the city.
Today, the building fulfills an entirely different purpose: to provide a world-class venue for local merchants to reach their audience.
You can catch the Farmers Market at the Ferry Building every Tuesday, Thursday, and Saturday. Here, you can buy all sorts of fresh produce and artisan specialties.
Get Your Guide helps you find the best tours wherever you are heading to. It's usually the first website I check when I plan a trip to a new place.

17. Marvel at the Asian Art Museum collections
The Asian Art Museum in Larkin Street is home to one of the world's finest Asian art collections.
The museum started with about 8,000 artworks donated by collector Avery Brundage. Today, more than 18,000 artworks can be found here.
Aside from the masterpieces on display, there is also one more reason to visit the Asian Art Museum – its minimalist cafe called Sunday at the Museum.
Afterward, drop by the Museum Boutique for some artful shopping. You can find loads of great finds here: kimono fabrics, Kyrgyz shawls, bamboo baskets, origami puzzles. It's hard to leave empty-handed!
18. See San Francisco from the Coit Tower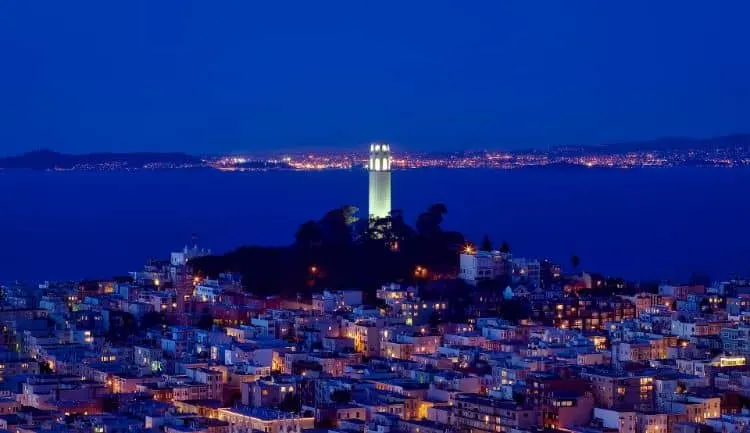 A visit to see the Coif Tower is among everyone's list of best things to do in San Francisco. If Washington D.C. has the Washington Monument, San Francisco has the Coit Tower as its city emblem.
What is so special about this white concrete column on Telegraph Hill? This landmark is actually erected for and named after Lillie Hitchcock Coit, a wealthy supporter of the San Francisco firefighters.
You can book a guided tour to see the Tower and the art murals surrounding this 210-foot icon. The view from the observation deck is a true sight to behold. From here, you'll see the city's stunning waterfront.
19. Visit the Yerba Buena Gardens
The wholeness of the Yerba Buena Gardens is an example of excellent use of public space.
In the same area, you can find a variety of San Francisco attractions. A visit to Yerba Buena is like ticking off several best things to do in San Francisco at once!
One of them is Martin Luther King, Jr. Memorial. You see Dr. King's wise words immortalized in glass panels along with other notable pieces about the civil rights movement.
Another is the Children's Creativity Museum, a place wherein learning about arts and technology is enjoyable.
20. Browse books at City Lights
Why must a three-story bookstore be part of your list of best things to do in San Francisco?
Well, if you are a certified bookworm, forget that I asked. However, if you aren't really into books, visiting City Lights is still rewarding and fun.
Spend hours lounging and browsing through interesting finds and classic fixes. Ask help from the staff – you are sure to find them helpful and extremely knowledgeable about what to recommend based on your liking.
If your timing is perfect, you get to catch the weekly event wherein City Lights invites authors for group readings.
21. Union Square Park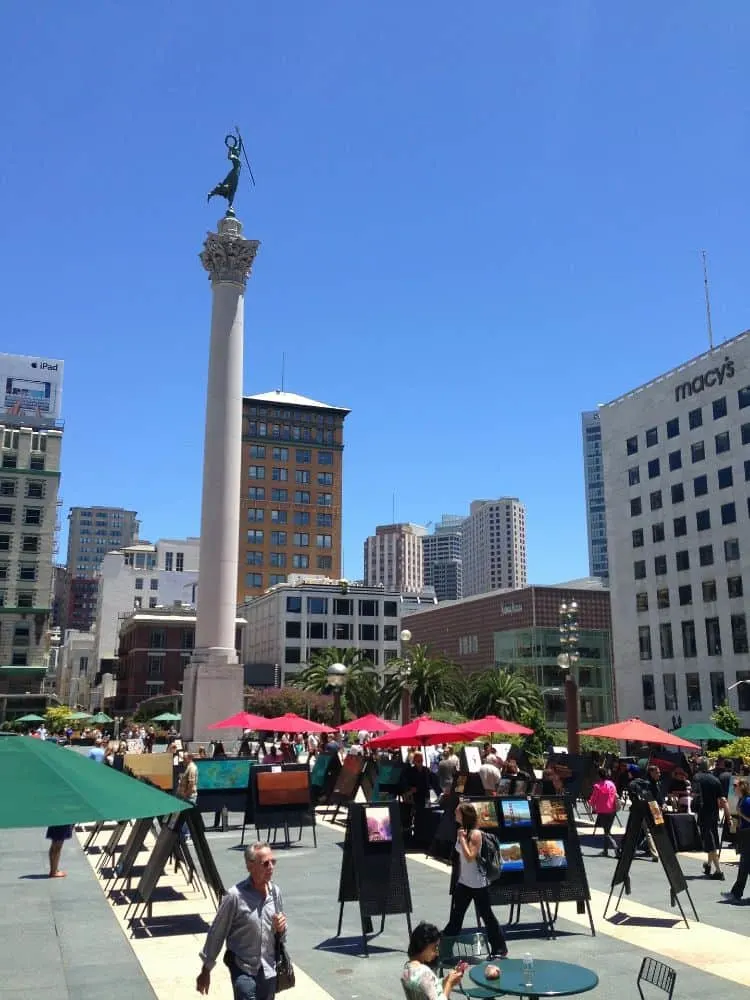 Union Square is well-known as a shopping hub. Almost every popular brand is here, every shop area massive with deals unrefusable.
Once you've had your retail fix, spend some time at Union Square Park. Hotels, restaurants, and galleries surround this 2.6-acre public space.
It's going to be impossible for you to miss the giant heart installations at Union Square Park. Dubbed as the Hearts of San Francisco, these public art displays are part of a fundraising project spearheaded by the San Francisco General Hospital Foundation.
22. Enjoy the view from Twin Peaks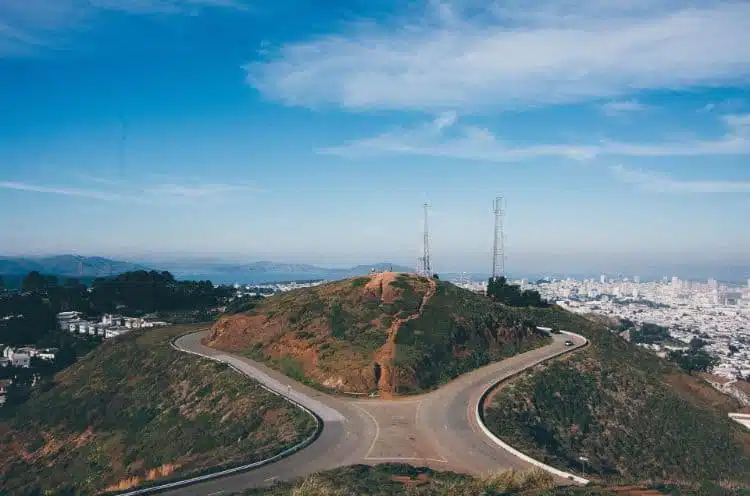 If there is one viewpoint worth exerting effort for, it is that of Twin Peaks.
This 64-acre park offers stunning views of the cityscape, so a trail hike to this destination is on top of every visitor's list of best things to do in San Francisco.
Twin Peaks is originally known as Los Pechos de la Choca, which translates to "Breasts of the Maiden." It measures 922 feet in elevation and is the second-highest point in San Francisco.
Twin Peaks enables you to have 360-degree views of the Bay Area. During your time here, spot the endangered Mission Blue Butterfly in the only remaining place in the city where it thrives.
23. Have a picnic at Baker Beach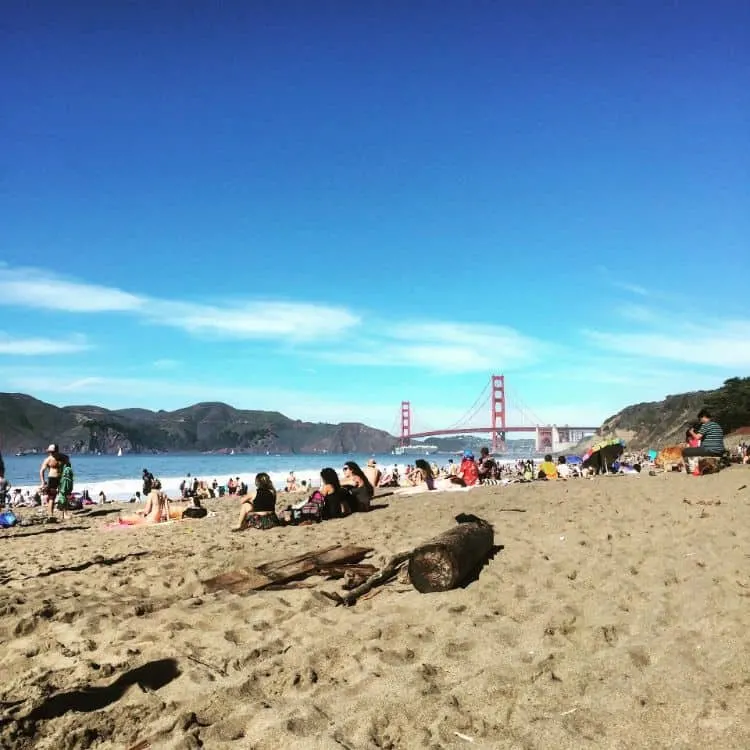 A trip to Baker Beach is among the best things to do in San Francisco if you are looking for a picture-perfect angle of the Golden Gate Bridge.
The beach is one of the beaches that are within the Golden Gate National Recreation Area.
While you cannot possibly swim at Baker Beach, you can use the picnic tables and grills available in the area and have a simple packed lunch by the beach.
You will find people fishing at Baker Beach. Some also like sunbathing here. The northern part of the beach is quite popular for nude sunbathers.
24. Sign up for a craft beer tour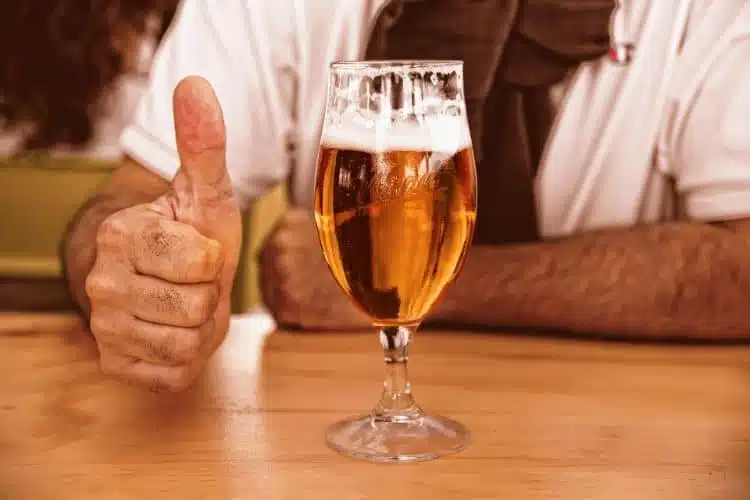 San Diego isn't the only place in California that you can go for great-tasting alcohol. Enjoy sampling different local beers in San Francisco by going on a craft beer tour.
There is a regular public walking tour that you can join every Saturday. This craft beer tour, offered by the Bay Area Brewery Tours, covers three local brewery facilities per tour.
While you can go on your own and visit different places, it is best to have an expert guide to drive you around the city and take you to the beer hotspots in San Francisco.
25. Go for a Photowalk at the Muir Woods
The Muir Woods National Monument is located at Mount Tamalpais and is a vital part of the Golden Gate National Recreation Center.
A total of 240 acres of this park is filled with towering redwood trees, with the tallest measuring a whopping 258 feet and an average age of 600 to 800 years.
Go on a hike and see the beauty of the Muir Woods National Monument from the trees' shade. Ready your cameras as the park unveil its natural beauty in every step you take.
26. Catch a game at the Oracle Park
Did you enjoy touring Coors Field in Denver? How about your time at The K in Kansas?
If you are the type who searches for the best places to visit in the USA primarily for sports, you must not miss catching a game at Oracle Park.
The Oracle Park is famous not only for being the home of the San Francisco Giants. It is also well-regarded for being one of the most scenic sports complexes out there.
The park is located right along San Francisco Bay, making your game-watching even more enjoyable than it already is!
Get Your Guide helps you find the best tours wherever you are heading to. It's usually the first website I check when I plan a trip to a new place.

27. Stroll Ocean Beach
While San Francisco is not as beach-blessed as other California cities like Los Angeles, there are still great spots like Ocean Beach, where you can enjoy a day under the sun.
Ocean Beach offers 3.5 miles of white sand and an undisturbed skyline to those who would like a pleasant sunrise stroll, a kite-flying afternoon, or a wholesome bonfire night.
Ocean beach is included in the Golden Gate National Recreation Area. The waves here can get very wild, so swimming and other water sports are reserved for highly skilled individuals.
28. Learn more about Walt Disney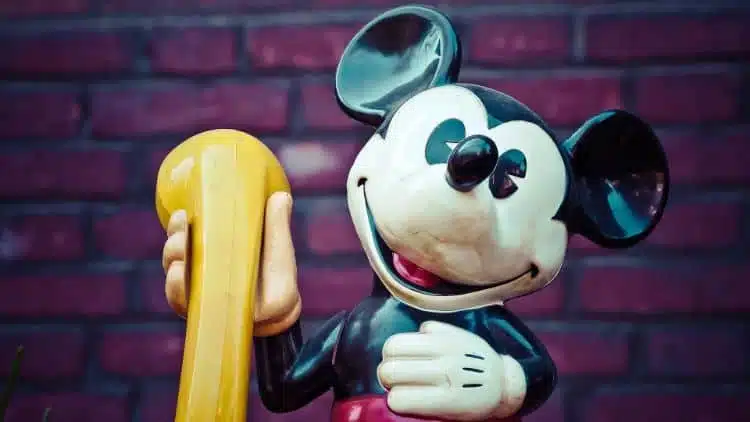 A day trip to the Walt Disney Family Museum is one of the best things to do in San Francisco for families.
Exploring this attraction will truly bring the adults back to their childhood while the kids marvel at the long history behind the well-loved brand.
Learn how your favorite Mickey Mouse and the iconic Disneyland came to be as you go through the well-documented life and works of Walt Disney.
The Walt Disney Family Museum is set in the Presidio of San Francisco, which was once an active Army base.
29. Explore Ghirardelli Square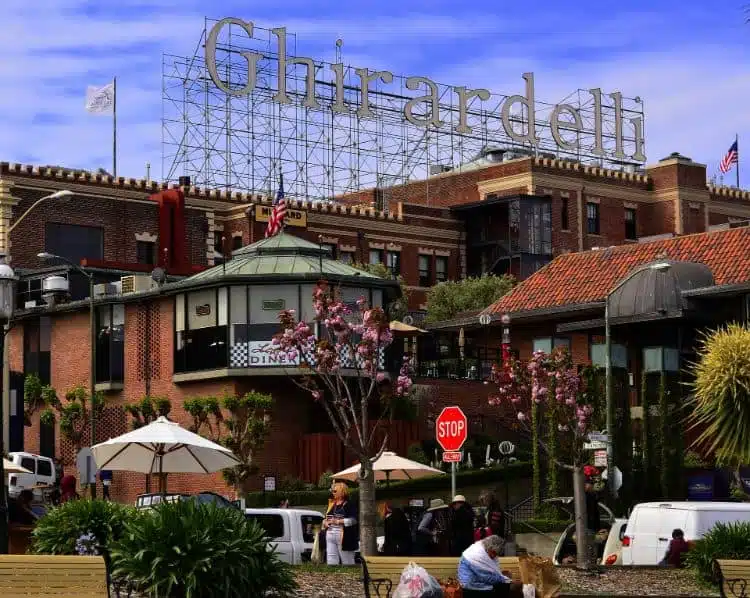 When you hear the word, Ghirardelli, what first comes to mind? Chocolates, for sure!
How about coming to the original place where the brand's chocolate factory was established?
Exploring Ghirardelli Square is among the best things to do in San Francisco. What was once a chocolate haven is now a famous retail area located at Fisherman's Wharf.
Of course, you can still get your hands on Ghirardelli chocolates at the Marketplace. Aside from that, you have other beloved retail outlets, a cheese school, and some local pubs.
30. View masterpieces at the San Francisco Museum of Modern Art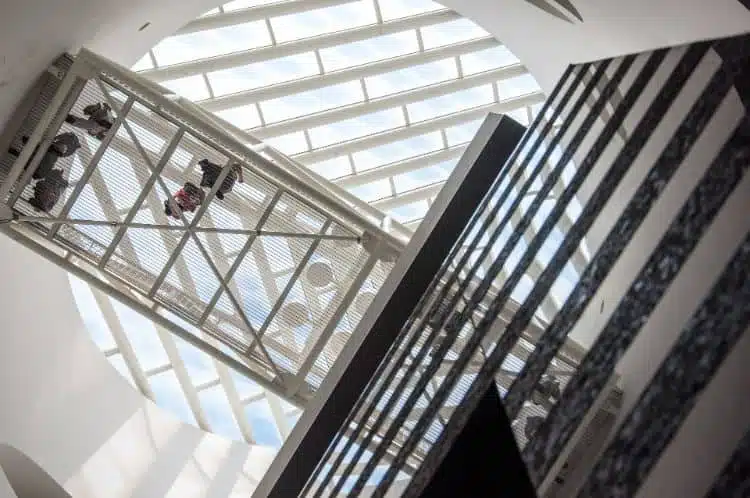 Joining MOMA in New York in the list of the world's most important modern art museums in the San Francisco Museum of Modern Art.
The SFMOMA was the first museum in the west part of the United States to showcase modern art exclusively. It has recently undergone a major expansion, allowing the museum to multiply its capacity by three times more.
Frida Kahlo and Andy Warhol are two of the many great artists whose works are featured at the SFMOMA. "Action painting" artist Jackson Pollock had his first museum show here!
31. Meet animals at the California Academy of Sciences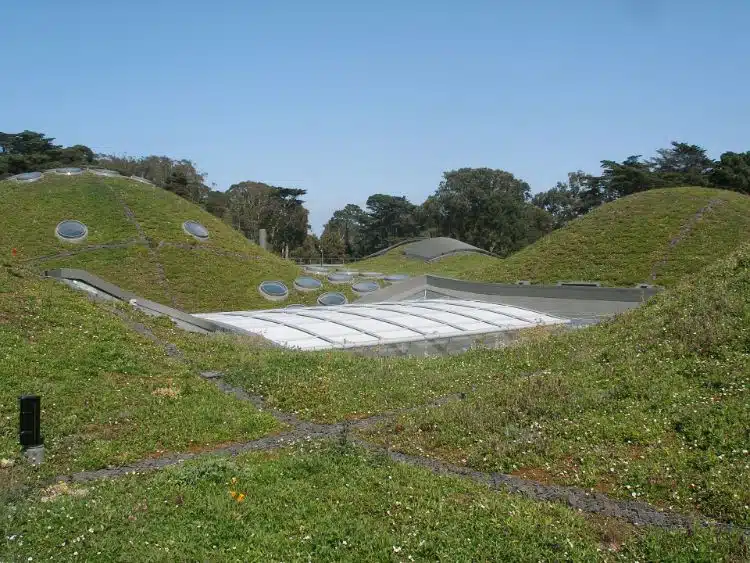 Visiting the California Academy of Sciences is like hitting many birds in one stone; there are plenty of San Francisco attractions that can be found in this one area.
Inside the California Academy of Sciences, there is the Steinhart Aquarium. Here, you can see more than 40,000 animals that come from around the world.
There is also the Osher Rainforest, a stunning four-story habitat for about 1,600 animals.
Aside from the two, you also have the Kimball Natural History Museum and the Morrison Planetarium to explore.
32. Watch a movie in Castro District
The historical district of Castro is one of the San Francisco neighborhoods you should not miss.
Aside from being a neighborhood that celebrates pride and equality, there is one treasure that the Castro District holds dearly.
It is the Castro Theater, San Francisco's last remaining movie house of its kind. It plays movies and shows of different types.
Regardless of what's showing, I suggest you buy tickets and take a seat. Watching a movie in Castro District is an experience like no other.
33. Have cocktails at Top of the Mark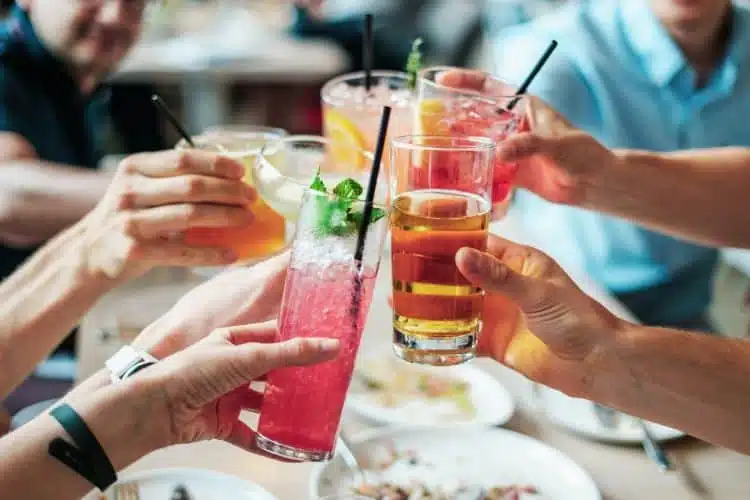 San Francisco's Nob Hill is where you'll find one of the city's best hangout spots.
The name's Top of the Mark, and this is where locals and visitors come to slow down time and unwind. The cocktail bar and lounge is located at the penthouse level of the Intercontinental Mark Hopkins Hotel, so you can imagine how breathtaking sunsets here are!
Aside from its world-class drinks and views, the place itself has an interesting story to tell. Back in the day, World War II servicemen will spend some time here to enjoy a "Squadron Shot" before venturing back into the Pacific.
34. Visit the Exploratorium with kids
At Pier 15, a San Francisco attraction presents itself as a learning laboratory that both adults and children can enjoy.
It is the Exploratorium, and a visit to this interactive attraction is one of the best things to do in San Francisco.
Prepare to lose yourself at the Tactile Dome, a pitch-black installation that calls for you to rely on your sense of touch to guide you throughout the experience.
Scott Weaver's 100,000-toothpick sculpture of San Francisco is another must-see. It is named "Rolling Through the Bay" and has taken the artist 35 years to complete!
35. Legion of Honor Museum
Imagine viewing more than 4,000 years of ancient and European art in a museum that overlooks the iconic Golden Gate Bridge and the San Francisco Bay?
That is exactly what the Legion of Honor Museum is – and more.
Located in Lincoln Park, this museum was envisioned to give a fitting tribute to Californian soldiers who died in World War I.
The Legion of Honor Museum and the de Young museum in Golden Gate Park are part of the Fine Arts Museums of San Francisco.
Jessica is a travel-loving Mom living in the San Francisco Bay Area. When she's not traveling the world, she is exploring California with her two kids. She loves to hike, camp, and spend time in nature and her 2 and 4-year-olds are even more enthusiastic about it! So far, her favorite destinations have been New Zealand and Thailand, and she plans her trips years in advance! Visit Jessica's blog Magnets from Everywhere and follow her on facebook & Instagram.
Best Places to visit in the USA
About the Author
More info
Best VPN for Travel: ExpressVPN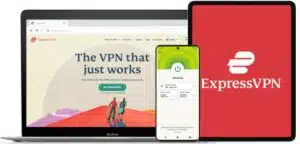 Heading abroad? Use ExpressVPN to access your social media accounts, unblock your favorite entertainment sites, and stay connected with friends and family. And get cheaper flights, of course.
Pros
✅ Next-gen, high-speed servers in 94 countries
✅ Works on iOS, Android, Windows, Mac, Linux, browsers, and more
✅ 256-bit AES encryption protects your data, even on hotel Wi-Fi
✅ Unblocks Netflix and other streaming sites
Cons
❎ No dedicated IPs
Get 3 extra months free of ExpressVPN when signing up for a 1-year plan. That's a 49% saving and a monthly cost of just $6.67! You also get a 30-day money-back guarantee.