Heading to Aloha State for some rest and recreation? Know what to do in Hawaii to maximize your visit to this US state. Explore our list of the best things to do in Hawaii.
How do you describe Hawaii without mentioning its great waves, stunning beaches, and tropical surroundings? It is hard to fathom just how…
Is there more to Hawaii than its summer vibe?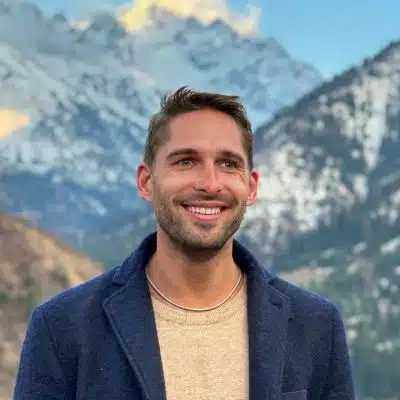 While it is true that many of the best things to do in Hawaii are connected to its abundance of natural wonders, there is plenty of stuff to do in Hawaii that goes way beyond its general description of a tourist destination.
Where is Hawaii located in the world?
First things first: where is Hawaii?
Hawaii is a chain of islands located in the middle of the Pacific Ocean.
Hawaii is part of the 50 states of America and is, in fact, the only island state of the country. It is included in our list of best places to visit in the USA.
On a world map, you can see Hawaii in the southernmost part of the US.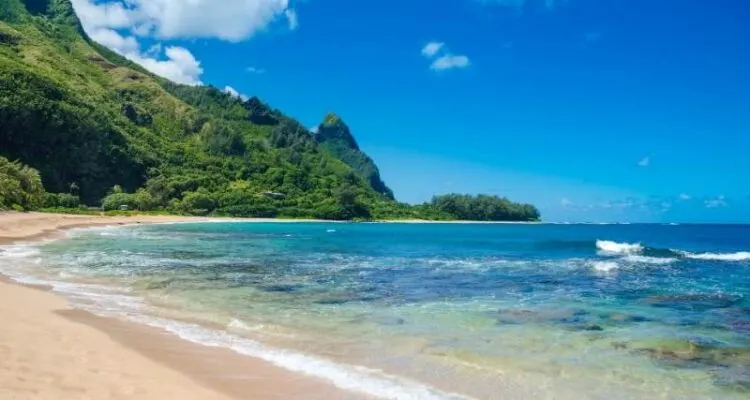 What are the islands of Hawaii?
The eight islands of Hawaii are as follows:
1. Hawaii Island
Hawaii Island is also known as the Big Island. It has four unique climate zones – meaning you can experience snow and the tropics all in one place.
2. Maui
Maui is the second-largest island in the state. If part of your list of best things to do in Hawaii includes whale watching, consider visiting the island of Maui.
3. Oahu
Oahu is where the capital city, Honolulu, is located. You'll find popular Hawaii bucket list destinations such as Waikiki and Pearl Harbour here.
4. Kaho'olawe
Kaho'olawe is a volcanic island and the smallest of Hawaii's eight islands. It is considered uninhabitable and can only be currently accessed by signing up for volunteer work.
5. Lanai
Lanai is the smallest inhabited island in Hawaii. This is where you should go if you like to experience Hawaii's luxurious and off-the-beaten side.
6. Molokai
Molokai's claim to fame is its sea cliffs which are the highest in the world, and its continuous fringing reef which is, in fact, the longest. If you wish to immerse yourself in Hawaii's native roots, this is where you should go.
7. Kauaʻi
Kauai is also regarded as the Garden Island because of its lush greenscape. One of the best things to see in Hawaii is here: the stunning Mount Waialeale.
8. Ni'ihau
Ni'ihau is a privately-owned island in Hawaii. It is famously known as the Forbidden Island because you can only visit this place by invitation.
Best things to do on Hawaii Island
1. Papakōlea Green sand beach (Big Island)
Recommended by Sarah from CosmopoliClan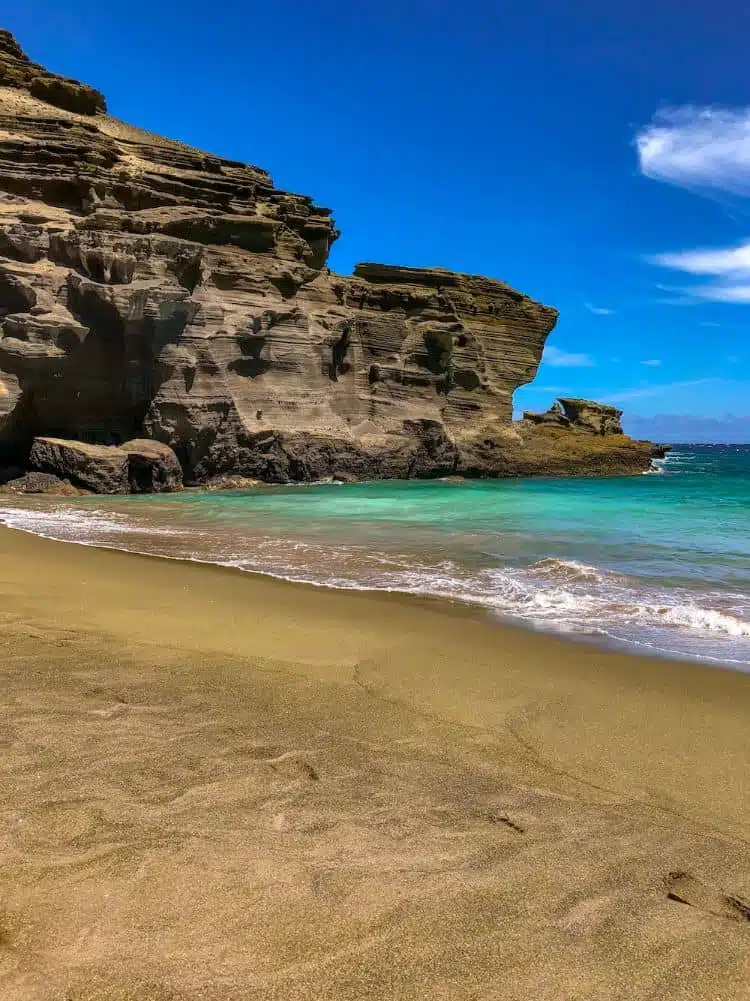 In Mahana Bay, at the southern tip of Hawaii Island, you'll find one of the most spectacular landscapes in the world. The unique Papakōlea green sand beach is located inside the remains of a volcanic crater.
Thousands of years ago, the lava solidified, and the magma crystallized, forming a colorful mineral called olivine. The result is this distinctive green sand.
Add to this the aquamarine waters that hit the eroded cone, and you'll see why this beach sparks the imagination more than any other on the island.
Reaching this gorgeous green sand beach is a bit of a challenge since it's located amidst a harsh and dry landscape where the trade winds blow fiercely.
It takes a 2.6-mile hike and a steep descent into the crater to reach this natural wonder.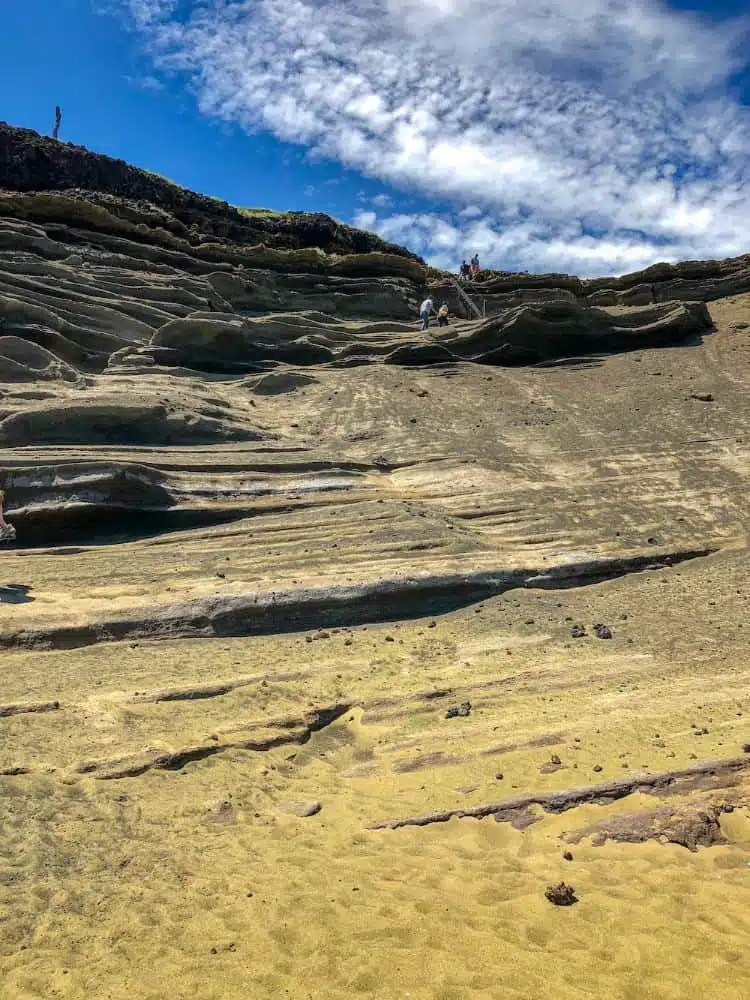 While you'll often find locals at the entrance of the parking lot offering to take you to Papakōlea beach in the back of their truck for a small fee, it's important to note that this activity is, in fact, illegal: It damages the fragile ecosystem as well as some of the culturally significant sites that dot this area.
So, respect the land and bite the bullet; this gorgeous Hawaiian green sand beach is well worth the effort.
If you still have some energy left after you visit Papakōlea beach, then take a small detour to South Point, a popular cliff-jumping spot, to watch local daredevils show off their skills.
2. Dive or snorkel with manta rays
Recommended by James from Travel Collecting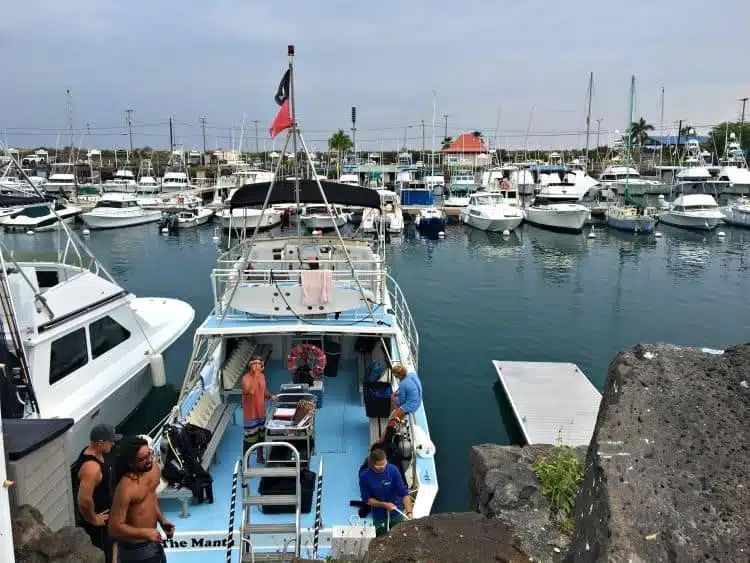 One of the most amazing things you can do in Hawaii is a night dive or snorkel tour with manta rays. Trips depart late each afternoon from the harbor just north of Kailua-Kona on the Big Island.
Manta rays are enormous creatures with a wingspan of up to 29 feet (8.8 m). They are filter feeders, meaning that they eat krill by swimming with their mouths open and sifting the krill out of the water.
There is a good chance of finding manta rays where there is plenty of krill. Krill, microscopic crustaceans, are attracted to light at night.
The area north of Kona is a prime habitat for manta rays because of the abundance of krill, but to make it especially appealing to them, a large circle of spotlights has been set up on the seabed.
These lights are turned on just after dark, attracting swarms of invisible krill, attracting manta rays.
Several operators run dive and snorkel trips to the 'circle of lights.' Divers kneel on the bottom of the ocean, just outside the ring of spotlights.
Snorkelers hold on to the edge of a large raft floating above the lights, so it is easy to stay together and focus on the view below.
Once it has turned dark and the lights are on, it is usually not long before the first ray appears out of the gloom beyond the light.
Seeing them swoop inches from your head if you are diving or inches below you if you are snorkeling is an incredible experience. Soon, more join in, and they dance a delicate dance, swooping, diving, and circling around, mouths wide open to scoop up as much krill as possible.
They are quite safe, not afraid of people, and can get VERY close, so be prepared. The sight of them with their grill-like mouths wide open can be intimidating, but this is one of the most incredible dive or snorkel experiences you will have anywhere, ever.
Dive trips leave throughout the year, but March-December tends to have calmer seas, so there is less chance of the trip being canceled due to rough weather. Obviously, these are wild animals, and seeing them is not guaranteed, but chances are good.
3. Hawaii Volcanoes National Park on the Big Island
Recommended by Marcie from Hawaii Travel with Kids
If you are heading to the Big Island of Hawaii, the most popular thing to do is explore Hawaii Volcanoes, National Park.
It's about 2.5 hours from Kona or 40 minutes from Hilo. The UNESCO World Heritage Site is your best chance of seeing real lava on your trip to Hawaii.
But, this national park is so much more than just a place to get cool lava photos. You can also walk through a lava tube (a tunnel carved out by lava), see steam vents, marvel at the Holei Sea Arch, and check out some incredible scenic overlooks.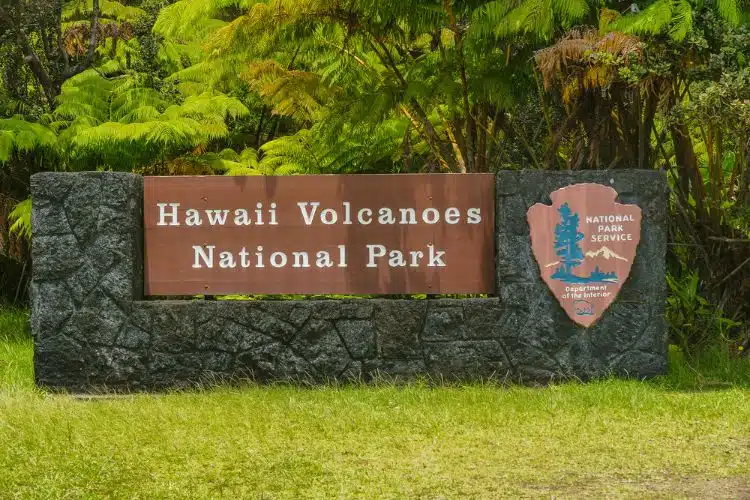 Plus, there's a really cool visitor center, volcano museum, and tons of ranger-led events and activities. But, one of the best things to do at Hawaii Volcanoes National Park is go hiking.
There are hikes for all ages and abilities. A popular Hawaii Volcanoes National Park hike is the Devastation Trail. This is where a volcanic eruption wiped out all life, and you'll feel like you are on another planet.
It looks nothing like the rest of Hawaii. It's easy to explore Hawaii Volcanoes National Park on your own with a rental car, or you can sign up for one of the many tours offered here.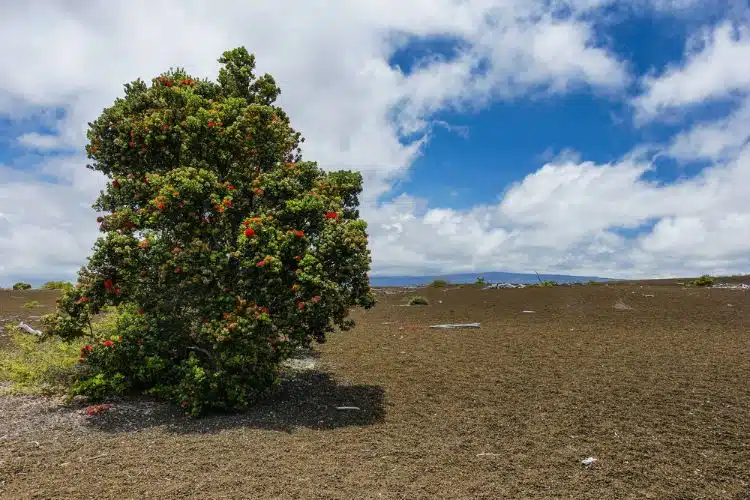 You can do Volcanoes National Park as a day trip, or you can spend a few nights here. There are several vacation rental homes in the area, or you can plan on camping, which is the most popular option.
Whatever you decide, you won't regret taking the time to visit Hawaii Volcanoes National Park!
4. Visit a coffee farm in Kona
Recommended by Constance from The Adventures of Panda Bear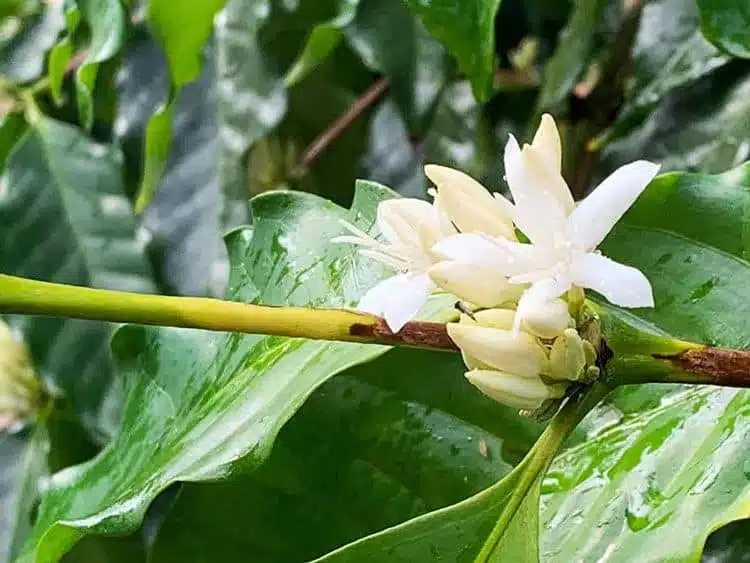 What is a trip to Kona, Hawaii, without a visit to a real Kona coffee farm? Even though coffee isn't native to the Hawaiian islands, Kona has the perfect microclimate for coffee to grow.
Along the hillsides in Kona, the bright morning sun usually gets overtaken by afternoon clouds. This type of weather lends itself to amazing coffee beans perfect for your daily brew.
There are many coffee farms in the Kona area, including Kona Coffee Living History Farm, Hula Daddy, Rooster Farms, and our favorite, Heavenly Hawaiian Coffee Farm.
Most of these farms offer coffee farm tours as well as coffee tastings. You'll get a chance to learn about how coffee is grown, processed, roasted, and see how it ends up in your morning cup.
The best time to visit a coffee farm is in February and March if you want to see the beautiful white coffee flowers, also known as "Kona snow."
Otherwise, between August and January, you'll catch a glimpse of bright red coffee cherries sitting on the plants waiting to be picked.
Don't miss experiencing a Kona coffee farm on your next trip to Hawaii; you'll definitely want to add it to your Kona itinerary.
Best Things to do in Maui
1. Haleakala National Park
Recommended by Jess from I'm Jess Traveling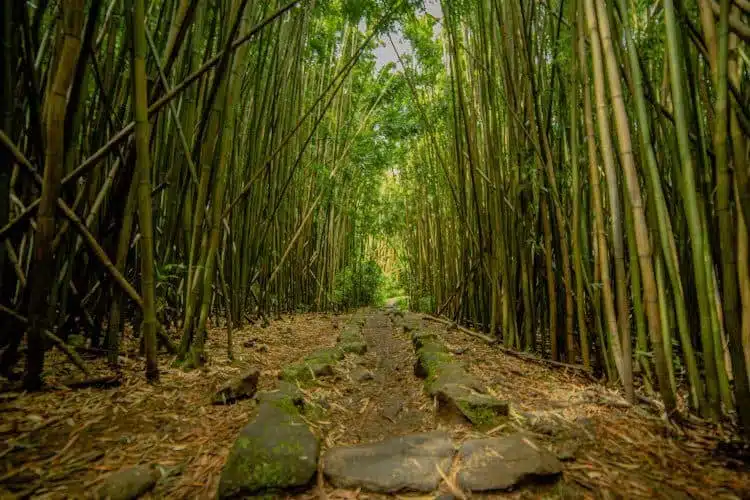 If you're into waterfalls, volcanos, and epic sunsets, then you can't miss a visit to Haleakala National Park on Maui.
There are two districts to Haleakala National Park, the Kipahulu district and the Crater Summit. Each offers its own unique perspective of the beautiful island.
The Kipahulu District on East Maui can only be reached by one road, the road to Hana. Getting there is half the adventure as you drive by waterfalls through lush rain forests while having incredible seascape views. Inside this entrance is the start of the Pipiwai Trail.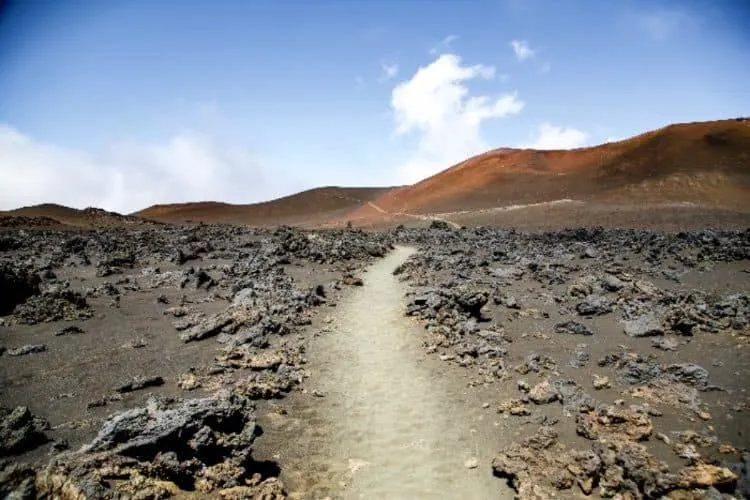 One of the best hikes on Maui, the Pipiwai trail takes you past several waterfall outlooks, ancient banyan trees through a cracking bamboo forest and ends at the awe-inspiring 400-foot Waimoku Falls.
Wondering where the volcano part comes in?
Haleakala summit is found upcountry, and one of the best things to do on Maui is watching the sunrise atop of Haleakala, ' House of the Rising Sun.'
Haleakala is the volcano that formed Maui, and at 10,000 feet, you can watch the sunrise above or set below the clouds.
If you're up for an adventure, opt for a sunrise bike tour where you watch the sunrise then coast the 26 miles downhill on a bicycle to the town of Paia. An experience you can't find anywhere else in the world.
Read also: Best things to do on Maui.
Best Things to do in Oahu Hawaii
1. Lanikai Pillbox hike
Recommended by Melissa from Parenthood and Passports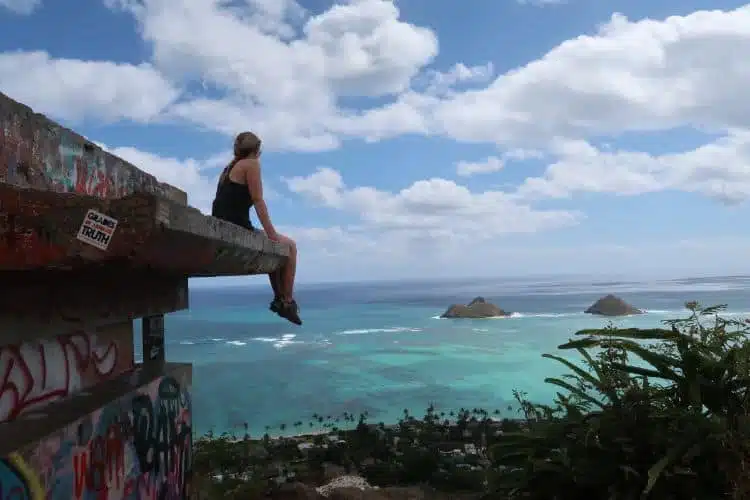 The Lanikai Pillbox hike is one of the most popular hikes on the island of Oahu. The short hike takes you to two military bunkers that offer breathtaking, panoramic views of the beachfront and ocean below.
Considered moderately difficult, portions of the trail are narrow and rugged, and areas where there is a steep drop-off.
The initial ascent is somewhat steep, but ropes are anchored into the rocks to assist you in climbing up and back down.
The trail, located in Kailua, about 40 minutes from Waikiki, is officially called Ka'iwa Ridge, but it is commonly referred to as the Lanikai Pillbox hike.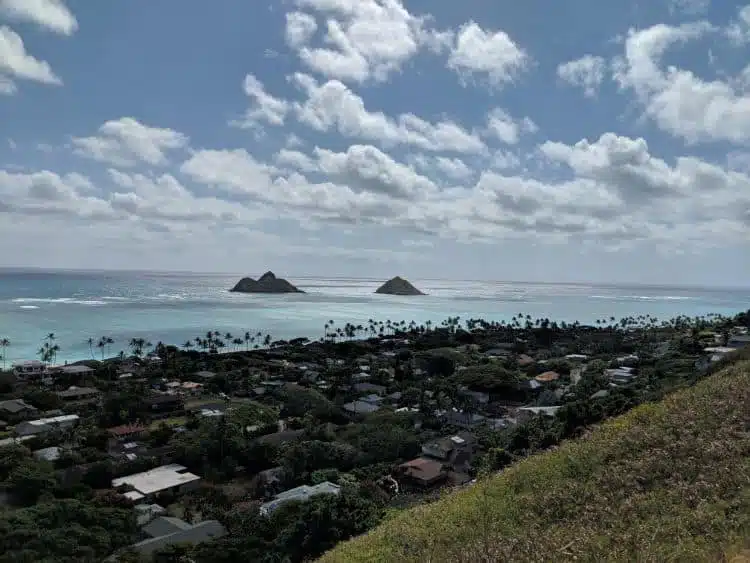 Despite its moderate rating, this hike could easily be done with kids, particularly if you are used to hiking with children. As one of the best places to watch the sunset, this trail should be on anyone's 4-day Oahu itinerary.
Parking for the Lanikai Pillbox hike can be a bit challenging. Most people park in the neighborhood near the trailhead, but there are many areas along the streets that are private parking for residents only or labeled no parking zones.
So finding a parking spot may require circling the neighborhood a couple of times. The hike can also be combined with a visit to Lanikai Beach, one of the prettiest beaches on the island.
2. Watch the Pipeline Pro Surf Comp
Recommended by Luke from The Coastal Campaign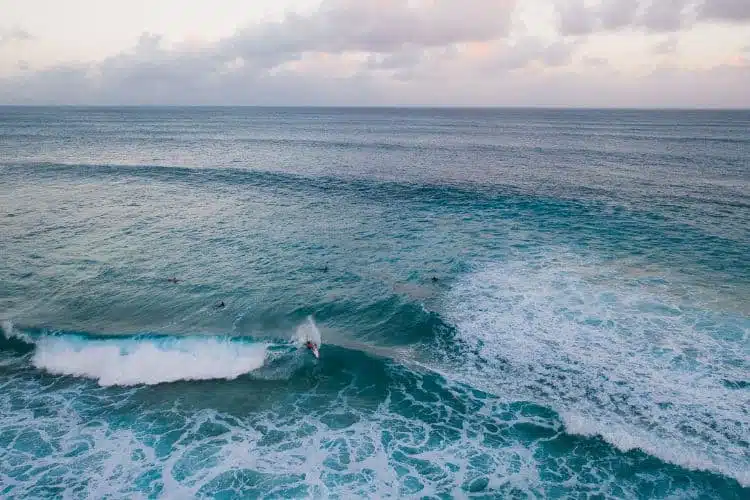 Hawaii is the home of surfing, so what better way to spend a day than watching the best surfers in the world compete in the Pipeline Pro surf comp on the North Shore of Oahu.
The waves at Pipeline are some of the craziest waves globally, and it is awesome to watch surfers pull into huge barrels and get spit out at the end of them to the cheers of the crowds.
The Pipeline Pro is also the final stop of the World Surf League which often means the champion for the year is decided at this event, adding to the hype and the excitement.
The contest usually runs in the first few weeks of December when the waves are pumping.
The atmosphere on the beach is absolutely electric, and the shoreline is packed with fans from shortly after sunrise when the competition is running.
A small tented surf village is set up in the main car park where you can grab food, buy some surf comp merchandise, and even meet the surfers.
The setting for this competition is also spectacular. The Banzai Pipeline wave breaks right in front of a beautiful golden sand beach lined with palm trees and cool beachfront cabins.
There is also loads of wildlife here, so keep an eye out for seals and turtles, which are really common in the area.
If you can, try and come on finals day when the best surfers battle it out to be crowned champion of Pipeline.
The day I watched the contest was the highlight of my trip to Hawaii, and I'll definitely be back to watch this contest again soon.
3. Cage Diving with Sharks
Recommended by Valentina from Valentina's Destinations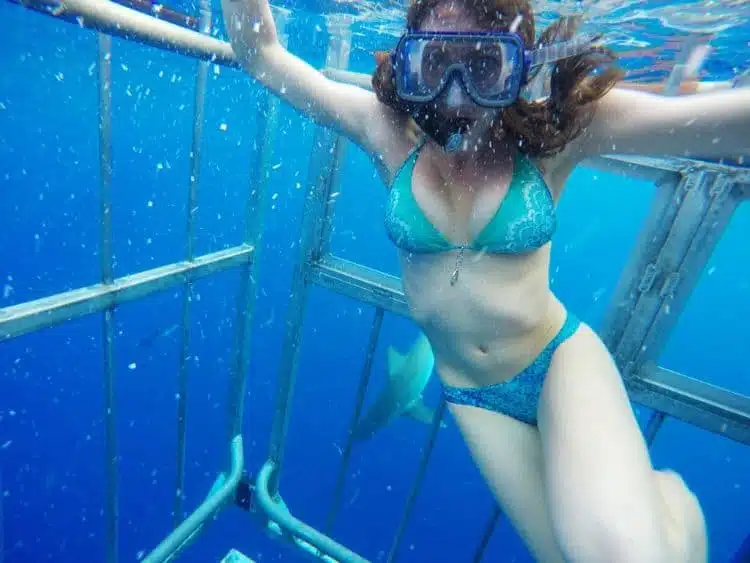 Swimming with sharks off of Oahu's North Shore is one of the most unforgettable things to do in Hawaii. There aren't many places in the world where you can cage dive with sharks, but Oahu is one of them.
Hawaii Shark Encounters is dedicated to creating an environmentally friendly and sustainable tour. The company's mission is to dispel myths about sharks and promote shark conservation. In recent years, shark populations have been hit hard due to environmental changes and illegal fishing practices.
You'll learn more about sharks during your tour while you cruise towards the shark feeding grounds. Once the boat reaches shark grounds, the engines are cut, and visitors can take turns entering the poly-glass cage.
While you're snorkeling in the cage, you'll get a chance to see sharks in their natural habitat without disturbing them in any way.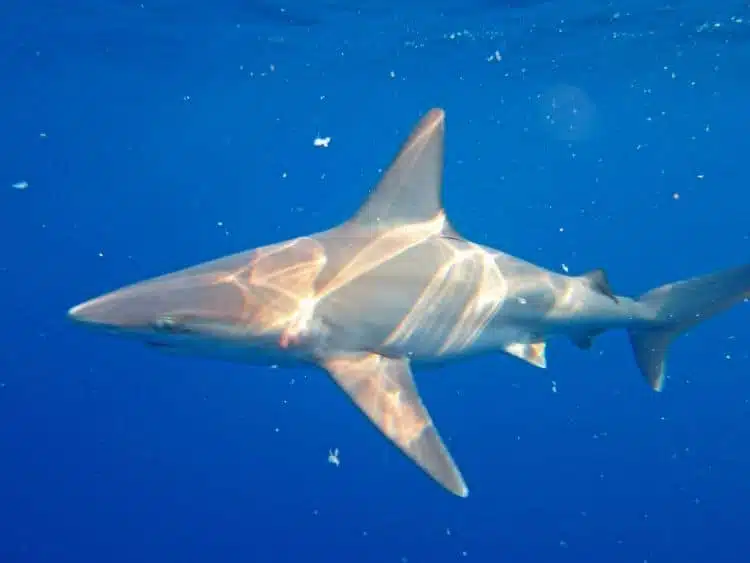 They can come and leave as they please. They swim near you, and sometimes they approach the cage because they are curious. Don't worry; they won't attack the cage!
Sharks love to visit the shark grounds off of Oahu's shores. So, you'll most definitely see some on your tour. Common visitors include Galapagos sharks or Sandbar sharks. Although, you might even see some Tiger sharks! On route, tour guides will point out any migrating whales or dolphins if spotted.
This tour costs about $150 per person. Guests of all ages are welcome. The activity is safe for swimmers of all skill levels. It's a unique, thrilling, and inspiring activity to try in Hawaii!
4. Hike the Ridges and Valleys of Oahu
Recommended by Michelle from Intentional Travelers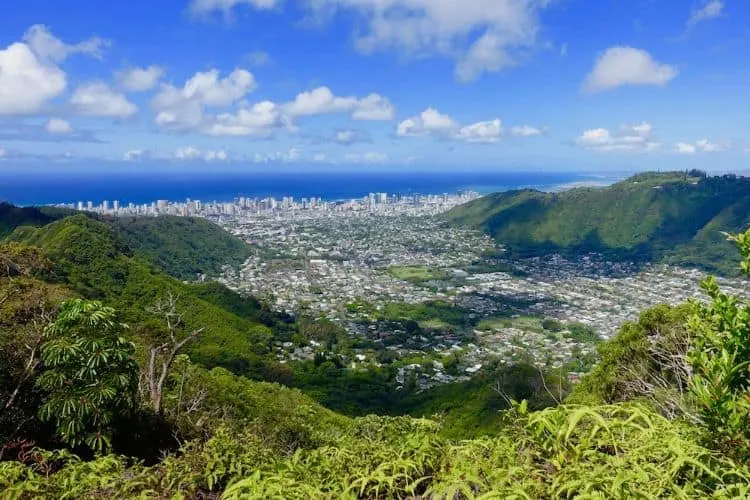 Hiking is one of the best (and budget-friendly) ways to explore the Hawaiian islands. On Oahu, nearly every ridge and valley has a trail.
From Honolulu town center and out East toward Hawaii Kai are several great ridge and valley hikes to try. Closest to town is one of the more well-known hikes in Manoa Valley.
This is a quiet, lush residential area with a short, easy hike to Manoa Falls. The falls can dry up depending on the season, but it's still a scenic hike through a bamboo forest.
Next, Wa'ahila is a nice ridge trail that starts from a State Park. While not the most spectacular, it is a convenient trail to town and not too challenging.
Wilhelmina Rise, a.k.a. Mau'umae trail, has some of the best ridge views. You'll overlook neighborhoods, mountains, valleys, and the ocean. The trail gets more challenging as you go, but even hiking out and back on the first section is worthwhile.
As you go further East, Kuli'ou'ou is another ridge hike. Moderately challenging, especially with all the stairs at the end, it comes with rewarding views of the South Coast and the East.
If you love to be active and enjoy the outdoors, definitely venture beyond the tourist track and try hiking some of these ridge and valley trails.
Be extra courteous and respectful as you park and enjoy these areas, as most of these trailheads originate in residential neighborhoods.
5. North Shore Oahu Road Trip
Recommended by Noel from This Hawaii Life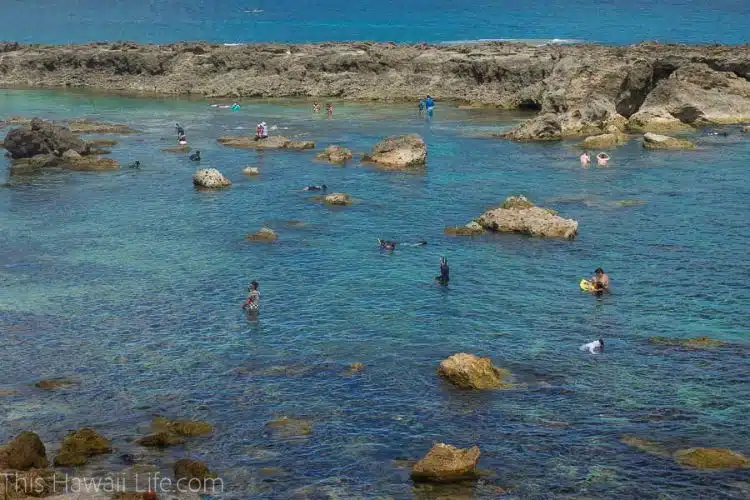 If you're looking for a fantastic experience to enjoy in Oahu, get out of Honolulu for a day and enjoy the North Shore area.
You can either do a group tour, but I would recommend renting a car and enjoying the day trip to the North Shore on your own.
First, make sure you go against traffic by heading out west to Haleiwa on Hwy2 to Hwy 99. If you are into history and pineapples, make sure you stop at the Dole Plantation along the way.
Haleiwa is now a trendy hotspot with food truck courts, fantastic art galleries and shops, and the best shave ice at Matsumoto's.
Along the drive through the spectacular coastline, you'll pass many popular favorites like Waimea Beach, Sunset Beach and the Banzai Pipeline, Kawailoa Beach – they are all spectacular.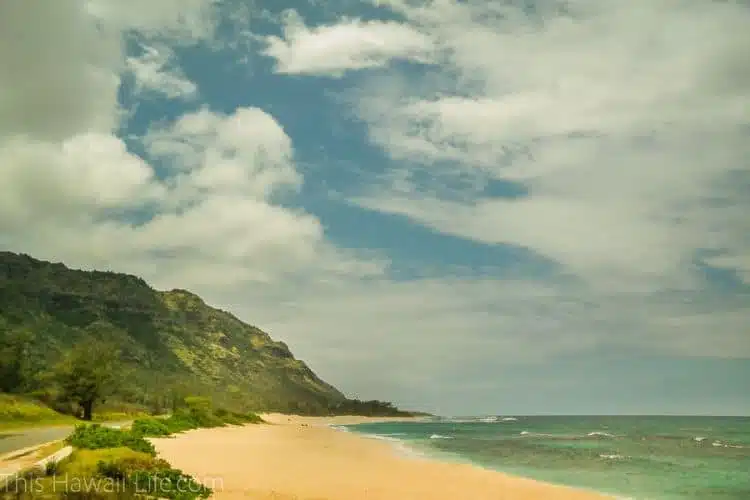 Or, if you are into snorkeling, consider Sharks Cove. Other gorgeous places to stop and explore include Waimea Valley, Laie, and the church of Latter-Day Saints, Polynesian Cultural Center, and the serence Byodo In the temple at the Valley of the temples.
The wonderful thing is that you can stop and go wherever you please, and you can check out my post on visiting the North Shore here for all the top things to do and see around the area.
6. Swimming with Hawaiian Spinner Dolphins (in their natural habitat)
Recommended by Amanda from Fly Stay Luxe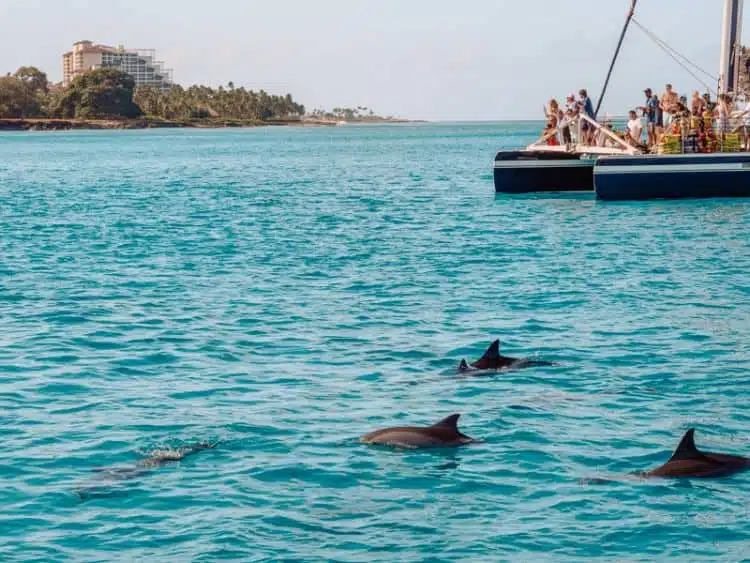 Apart from searching for the best places to eat on Oahu, one of my favorite things to do in Hawaii is swimming with dolphins.
And I don't mean dolphins that are kept in captivity. There's nothing more exhilarating than swimming with dolphins in their own natural habitat – the Ocean!
On the West coast of Oahu, there is an area just off the coast where hundreds of friendly Hawaiian spinner dolphins call home. This little cove is where the dolphins come to 'sleep' during the day.
But, when I say 'sleep,' they don't actually appear to be sleeping in the sense that we know it, as they are constantly moving and surfacing for air. But all the while, half of their brain is actually active, and the other half is asleep.
Ko Olina Ocean Adventures offers morning or afternoon snorkeling cruises, where you can swim up close to these beautiful creatures.
On tour, you'll also get to frolic around hundreds of Hawaiian green sea turtles and snorkel some amazing tropical reefs that are teeming with life. They also guarantee dolphin sightings, or your next tour is free.
The thing I really loved about this company was its ethical approach to swimming with the dolphins.
All the guests on our cruise were given a full briefing about the nature of Hawaiian Spinner dolphins and their state of consciousness.
Our guides explained how we should approach the dolphins to ensure we don't startle or wake them. Because they are half asleep, you're not allowed to chase or touch them; this is a big no-no!
Swim with the dolphins tours departs daily from Ko Olina Marina. Prices start from $139 for adults and $114 for children, which includes lunch.
Book your dolphin tour in Hawaii:
1. Oahu: Eco-Friendly West Oahu Snorkel Sail with Dolphins
2. Maui: Dolphins and Snorkeling Cruise to Lanai from Lahaina
7. Murals and microbreweries in Kakaako, Oahu
Recommended by Maureen from So Many Places! So Little Time!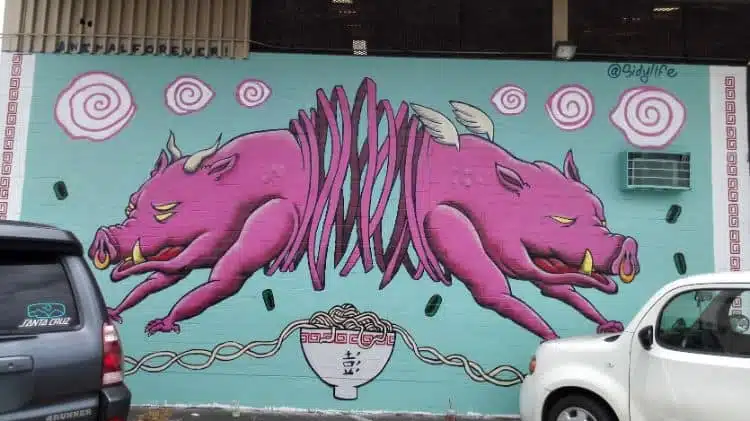 Make sure you take a trip to the newly hip area of Kakaako in Honolulu to check out the stunning street art murals and boutique microbreweries.
Kaka'ako was an old, uninteresting industrial area off Ala Moana Avenue between Waikiki and downtown. It's only a ten to fifteen-minute bus or uber ride from central Honolulu, and it's well worth taking a look around.
The start of the transformation of the Kakaako area started about ten years ago with the first Pow Wow art festival.
Huge vibrant murals were painted on the large industrial building walls by local and international artists.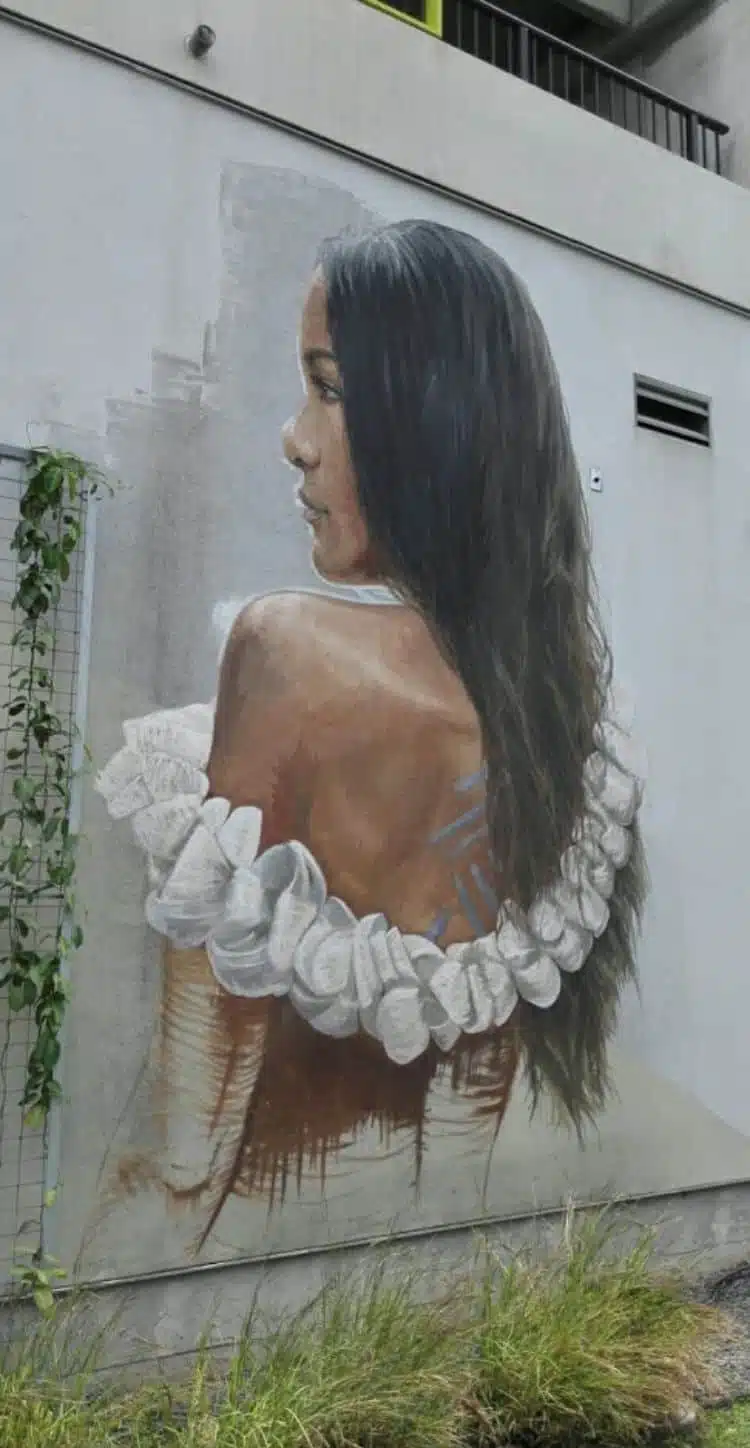 The Pow Wow art festival now takes place in February every year, with about a hundred artists taking part, and a wide variety of new creative street murals are created.
You can choose to just wander around at your leisure or refer to the map on POW! WOW!'s website to find the location of every mural in the area.
Once you've been stunned by all the amazing artwork and worked up a bit of a thirst, check out some of the interesting microbreweries and speakeasies and sample some of their unique brews and great food.
Kakaako has a history of beer making. Some of the most popular breweries are the Honolulu BeerWorks, the Waikiki Brewing Company, the Bruseum, the Brave Brewing Home, and the Aloha Beer Company.
8. Pearl Harbor
Recommended by Holly from Globeblogging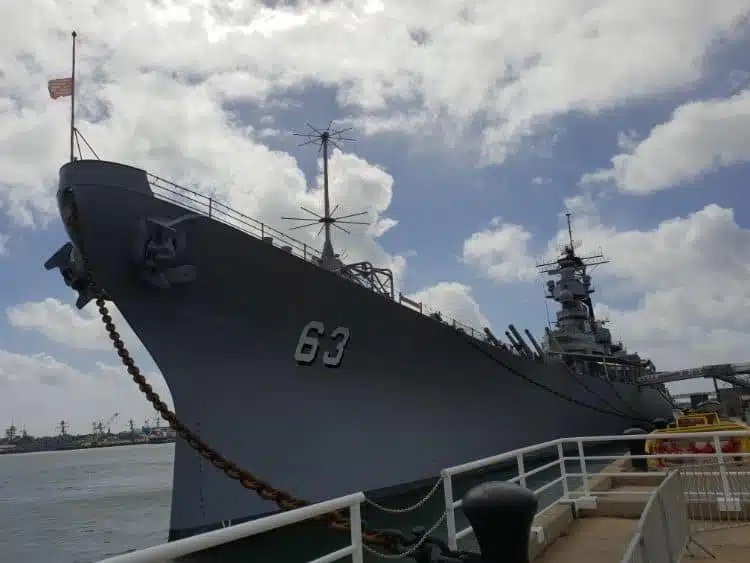 There are several myths about visiting Pearl Harbor. That you have to go with a tour, that you have to show up early or miss out on free tickets, that it's all about the Arizona Memorial.
One thing there is no confusion about is that it is not to be missed on your Oahu itinerary if you are visiting the island.
There is no mistaking that Pearl Harbor is a powerful place. America in 1941 had thus far abstained from the fighting of WW2, keeping their involvement to economic sanctions.
A preemptive attack by the Japanese against America to prevent them from joining WW2 was not the crippling attack they had hoped.
It was unprecedented on American soil, and America abstained no longer. Pearl Harbor is the final resting place of over 2,300 military personnel.
1,100 of these were on board the USS Arizona, which still rests on the floor of the Harbor, a memorial built above that can be visited by boat.
While the Arizona Memorial is certainly the most well-known of the sites at Pearl Harbor, it is, in fact, one of six. It is always free; however, there is limited capacity, and as such, tickets are obtained for a specified timeslot.
These can be reserved online from 24 hours before, or a number is put aside for walkups on the day.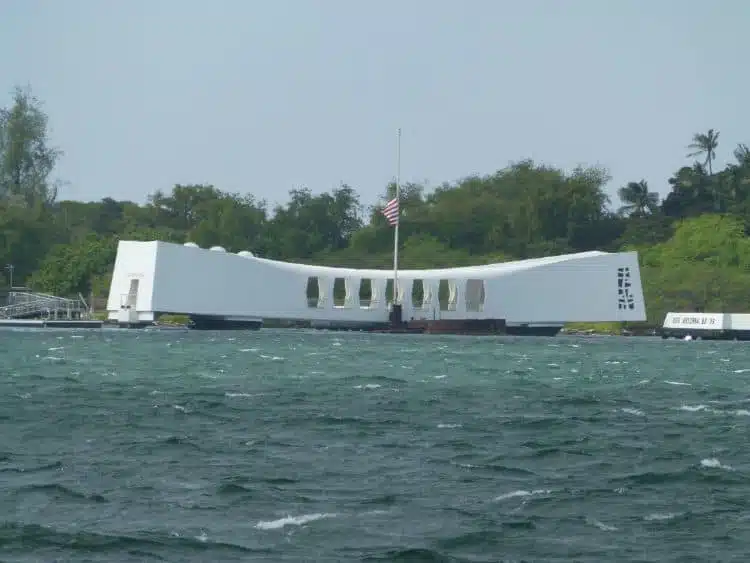 You can absolutely rock up to Pearl Harbor and do your own thing; in fact, I'd recommend you do that and have the freedom to spend as much time as you want to wander through the last US battleship, the USS Missouri, where I easily spent a couple of hours alone.
You can also walk through the decommissioned US submarine, the USS Bowfin, which had several successful missions in the Pacific.
History buffs will love reading the story of the attack at the visitors center and the aviation museum, which houses several WW2 planes and other vintage aircraft.
9. Kayak the Mokulua Islands, Oahu
Recommended by Christa from Expedition Wildlife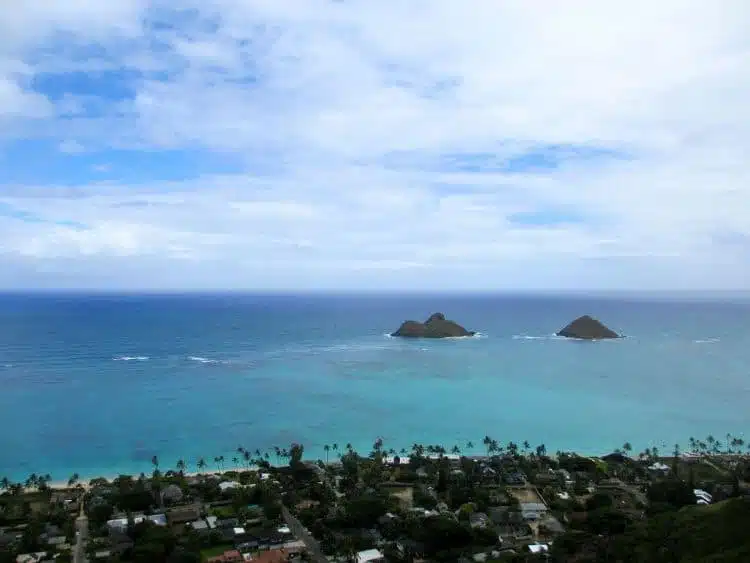 Those looking for a different adventure on the island of Oahu should absolutely set aside a day to kayak to the stunning Mokulua Islands!
The Mokulua Islands are two small, rocky sanctuaries found an hour's kayaking trip from the mainland, starting from Kailua Beach. Here, birds nest during their breeding season, Hawaiian monk seals bask in the sand, and sea turtles lap in the waves.
Be sure to give them their space, and don't feed or touch the myriad animals that call these little island oases home.
Moku Nui, the northernmost island of the two, has a small beach on which kayakers and stand-up paddlers can rest and enjoy the solitude of the surrounding ocean.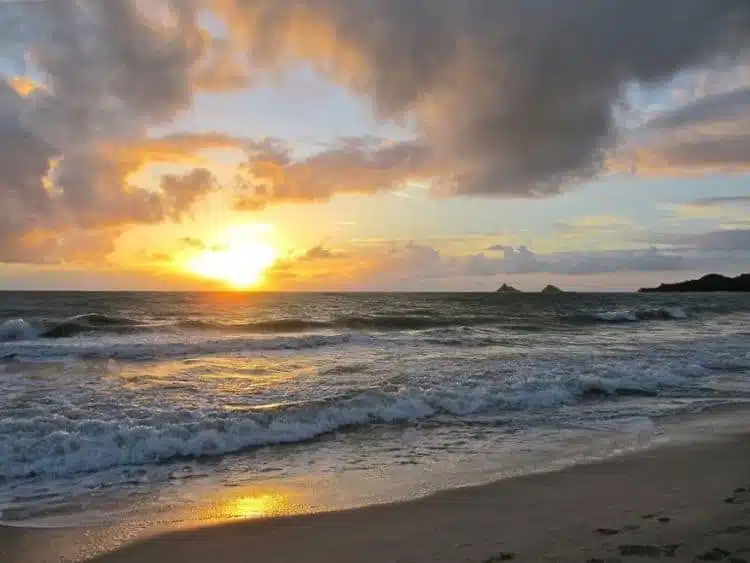 Moku Iki, the smaller and southernmost of the islands, is inaccessible and reserved specifically for wildlife.
While it's possible to rent a kayak for a half-day island visit, consider instead getting a full-day rental to take some time getting to the islands, relaxing, and enjoying the views.
All manner of fish, corals, and turtles can be seen on the journey out. A permit is required to access Moku Nui, and Kailua Beach Adventures, located right in downtown Kailua, offers the required briefing and permit with their rentals.
Hawaii is home to some of the most beautiful beaches in the world, and heading out into the clear blue waters offshore only adds to the adventure!
10. Food Tour Of Oahu
Recommended by Nicole of Eatlivetraveldrink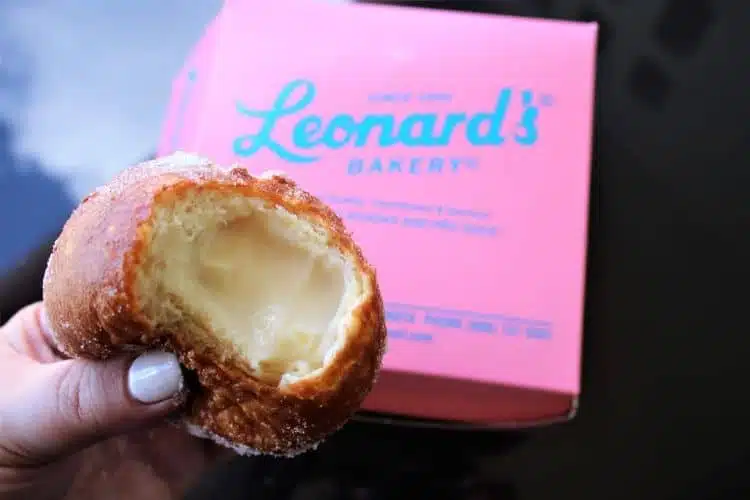 One of the very best things to do in Hawaii is to eat all the food. Oahu offers some of the most iconic dinings in Hawaii and should not be missed. If you are planning an epic girls' trip, then a food tour is a must!
On the North Shore, Giovanni's Shrimp Truck is a legendary place to get a plate of rice with butter and garlic slathered shrimp! There will be a line – but you will want seconds!
While you are on in the North Shore, make sure to stop by the Dole Pineapple Plantation and grab Dole Whip ice cream.
You can get it by itself, in a sundae, as a float, cone, or bowl. Dole Whip has a cult following, and it is hard to find – so definitely get it while you are here.
In the Honolulu area, Leonard's Bakery is popular for its piping hot malasadas!
These hot dough treats can be stuffed with your choice of filling (custard is widely popular), and you can get it rolled in the sugar of choice (cinnamon sugar is popular) or go at it alone.
This bakery gets very busy, and there will also be a line. That is because the food is incredible but also made to order.
Three other food items that should not be missed in Hawaii are: acai bowls, shave ice, moco loco, and a late lunch. These are rather popular dishes you can find in a lot of places throughout the island.
11. Hiking Diamond Head on Oahu
Recommended by Sydney from A World in Reach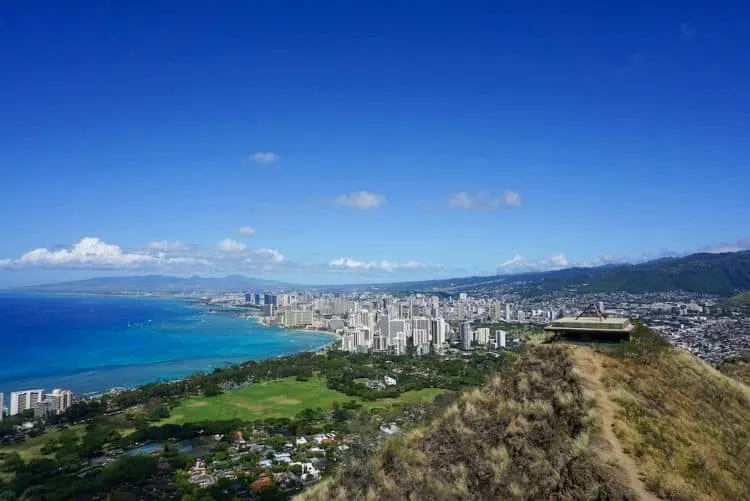 It's no secret that Diamond Head is one of the most popular hikes on Oahu. Though the trail can get a bit crowded around midday, visitors should not let the crowds deter them from hiking to the top of Diamond Head.
The peak gives hikers a beautiful view over Honolulu and Waikiki Beach, and the trail has an easy to moderate difficulty that even novice hikers can manage.
Diamond Head is located in Honolulu and is easily accessible via car or public transportation. If you're driving, the cost of admission is $5 per vehicle.
If you're walking in, it is just $1 per person. Make sure to bring along a water bottle, sunscreen, sunglasses, and a hat to protect yourself from the heat and sun – there is a visitor's center at the entrance with restrooms, a shop, and a fountain to fill up your bottle.
Also, wear sturdy shoes as parts of the trail are very uneven. Some parts of the trail are quite easy, while others are more difficult – the most difficult section involves two sets of very steep stairs.
There are also plenty of spots to take a break along the way. At the end of the hike, you'll be rewarded with gorgeous views of the Honolulu skyline, Waikiki Beach, and sparkling blue water.
The hike up should take around 45 minutes to an hour if you're going at a leisurely pace.
After taking in the scenery, hike back down to the visitor center, where you can treat yourself to an "I Survived Diamond Head" t-shirt or certificate and a delicious Dole Whip at the food truck that's parked by the entrance.
12. Hanauma Bay Nature Preserve
Recommended by Rai from A Rai of Light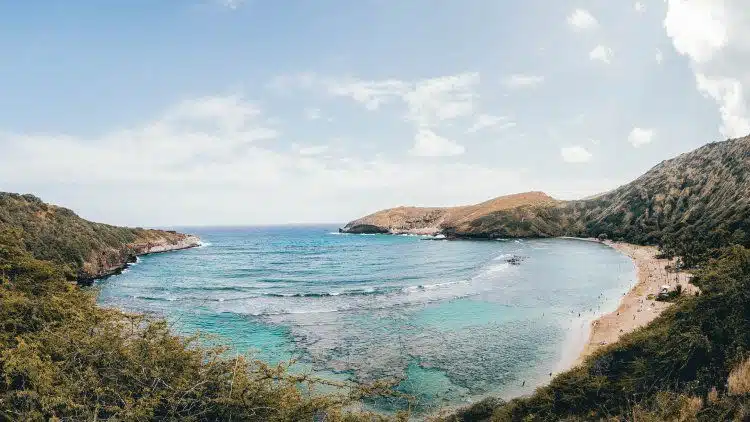 Found in the Kai neighborhood along the southeast coast of the tropical island of Oahu, Hanauma Bay Nature Preserve lies close to the more popular beaches of the region yet stands apart due to its tranquil and pristine nature.
Visitors go to this relatively untraveled bay to get away from the crowds as it offers a natural escape from Waikiki, located just 20 minutes away.
The water is pleasant for swimming, while the landscape is a mix of palm trees, sandy bays, and dense forests. Formed within a volcanic cone, the area offers a pristine marine ecosystem known for its abundance of green sea turtles.
It is also popular among snorkelers and marine enthusiasts, with its array of tropical fish, many of which can only be found in Hawaii. While swimming alongside the marine life and taking photos is allowed, feeding or touching them is not permitted.
A visit to the marine education center is highly recommended before entering the park to learn about marine life, preservation, and safety rules.
Hidden away from the usual tourist trail, Hanauma Bay is well worth the time, effort, and $7.50 entrance fee required to visit and should not be missed.
Best things to do in Kauai
1. Na Pali Coast Cruise in Kauai
Recommended by Leigh from Campfires&Concierges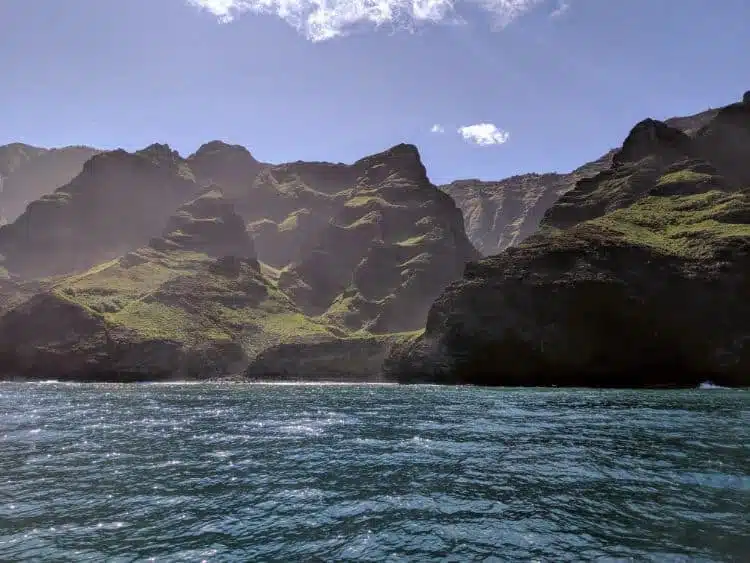 When visiting the Hawaiian islands, a boat tour or cruise is a must! If you are planning a Kauai itinerary, a cruise along the Na Pali coast is one of the best things to do in Hawaii.
Stretching for 17 miles along Kauai's northern shore, this rugged coastline offers some of the most striking scenery in the United States. The setting is so majestic that several blockbuster movies and TV shows have been filmed here.
There are four ways to see the Na Pali coast. There is a hiking trail along the coast, helicopter tours, boat tours, and a scenic overlook at Kōkeʻe State Park.
Depending on the boat tour you choose, you can also snorkel along the coast, which is a fun way to explore the underwater wildlife of Kauai, including sea turtles and dolphins.
There are many tour operators, most of whom leave from the harbor at Eleele on the island's southwest side.
On a Napali Snorkel Catamaran Cruise, you'll have a light breakfast, a morning stop at a scenic snorkeling spot, and then a narrated tour along the Na Pali coast.
You will see hidden beaches only known to locals and waterfalls you can only reach by hiking. The scenery is so breathtaking; it doesn't even look real at times. This is something you have to see to believe!
2. Queen's Bath – Kaua'i
Recommended by Paige from For the Love of Wanderlust
Queen's Bath is a beautiful, albeit a bit controversial, a site near Princeville on the North Shore of Kauai. The absolute beauty of this stunning tidal pool has kept people coming year after year, even in times of high tides.
To get to this natural beauty, you take a short hike (just under 1 mile) that is easy, but you'll want to wear fairly substantial shoes as the trail goes from mud to lava rock.
The trailhead is in a neighborhood – it's now closed during dangerous conditions, for your safety – and takes hikers through a small stretch of forest following a stream.
Past the forest, the trail leads to a somewhat narrow stretch of lava rock, with a spectacular but dangerous pool – this is not Queen's Bath, and many, many people have been swept to sea diving in here.
It is beautiful, but it's meant to be respected. Continue on just a short way to find the highlight of the hike, Queen's Bath.
Lava rock cooled perfectly into a pool shape that traps in the ocean water during high tide, making a stellar spot to take a dip.
We were there during a safe time, and this pool seemed perfectly safe to us, but, as always, use your best judgment and heed the warnings of locals. For us, though, this was one of the most beautiful things we saw on Kauai.
Best things to do in Molokai
1. Hiking the Kalaupapa Trail on Molokai
Recommended by Rachelle from Adventure is Never Far Away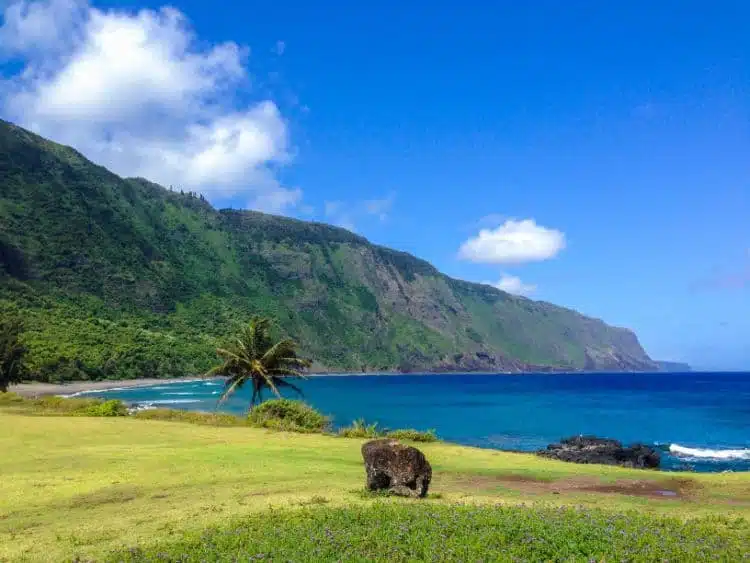 Ready to get away from the crowded paradisiacal Big Island and Maui? Jet on over to Molokai, "The Friendly Isle," and get your hiking shoes and trekking poles ready for an adventure you'll likely never forget.
Located on the north-facing center of the Molokai coastline, the tallest sea cliffs in the world beckon the most ardent adventurers their way.
The trail down to the Kalaupapa National Historical Park is one of the most strenuous hikes you can do in the state of Hawaii, and definitely not for the faint of heart.
The hike, known as the Kalaupapa Trail, offers adventurers some of the most stunning views of the Pacific Ocean and Molokai coastline.
Hikers descend for 3.5 miles with an elevation change of almost 2,000 feet, covering 26 mind-bending hairpin switchbacks and hundreds of stairs.
The trail is often slick with the tropical weather conditions, and hikers should constantly be on the lookout for mule droppings, as mule rides operate daily down and back up the trail.
At every turn, your eyes are assaulted with an unadulterated view of rugged Hawaii – the pictures in your mind of what Hawaii "should" look like.
And how often do you get to hike up and down the tallest peaks while smelling the salty air, with the powerful sound of waves encouraging you onward?
*The Kalaupapa Pali Trail is currently closed due to a landslide. Please check the National Parks website before planning a trip to hike the trail.
Frequently Asked Questions about Hawaii
Best VPN for Travel: ExpressVPN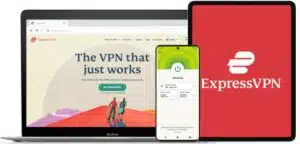 Heading abroad? Use ExpressVPN to access your social media accounts, unblock your favorite entertainment sites, and stay connected with friends and family. And get cheaper flights, of course.
Pros
✅ Next-gen, high-speed servers in 94 countries
✅ Works on iOS, Android, Windows, Mac, Linux, browsers, and more
✅ 256-bit AES encryption protects your data, even on hotel Wi-Fi
✅ Unblocks Netflix and other streaming sites
Cons
❎ No dedicated IPs
Get 3 extra months free of ExpressVPN when signing up for a 1-year plan. That's a 49% saving and a monthly cost of just $6.67! You also get a 30-day money-back guarantee.
What kind of things can you do in Hawaii?
There are so many things to do in Hawaii. It is hard to encapsulate them in one simple paragraph!
You can do nature-related activities in Hawaii. These include beach hopping, whale watching, horseback riding, and trekking.
You can also try your hand at different water sports. Aside from world-class surfing, you can also try stand-up paddleboarding, windsurfing, and snorkeling.
For other forms of recreation in the Pacific Islands, you can play golf, do a lot of sightseeing, partake in cultural presentations and eat local foods.
What should you not miss when visiting Hawaii?
You should not miss trying at least one of the activities under each kind I enumerated above. Write down your own list of best things to do in Hawaii, and be sure to make your itinerary well-rounded.
When it comes to nature-related activities, don't miss whale watching. It is dubbed as one of the most magical things you can ever experience in Hawaii.
When it comes to water sports, there is nothing better than to experience surfing Hawaiian waters. This US state is undeniably number one when it comes to this ocean sport.
When it comes to other forms of recreation, say yes to experiencing a cultural heritage. It can be a luau feast, a farm visit, or a traditional Lomi Lomi massage.
What food is Hawaii known for?
They say you have not truly enjoyed everything that Hawaii offers if you have not tasted any of its local dishes.
One of the staple foods in the Aloha State is what they regard as Poi. It is a thick paste derived from cooking taro roots.
Poke is another type of food that Hawaii is known for. It is so famous that you can actually find specialty poke restaurants all across the globe. Poke is generally regarded as Hawaii's take on Japanese sashimi.
Other food items which Hawaii is known for include chicken long rice, kalua pork, and Lomi lomi salmon.
Can I sleep on the beach in Hawaii?
If by sleeping on the beach, you mean camping, the answer is yes – there are specific beaches in Hawaii where you can pitch your tent at night and spend the rest of the day along the shore.
Research is key when determining if it is allowed to go camping on a specific public property or not. Here are some of the beaches where an overnight stay is possible:
– Polihale State Park (Highway 50, Waimea, Hawaii)
– Bellows Field Beach Park (Kalanianaole Highway, Waimanalo, Hawaii)
– Malaekahana Beach Campground (Kamehameha Highway, Kahuku, Hawaii)
– Anahola Beach Park (Anahola, Hawaii)
– Hulopoe Beach Park (Lanai City, Hawaii)
– Kea'au Beach Park (Farrington Highway Waianae, Hawaii)
When sleeping on the beach, make sure to know how to protect yourself from any form of danger as, more often than not, open beaches also mean open opportunities for thieves and the like.
Aside from this, you also have weather threats in the form of strong winds and heavy rains. Be sure to know these things ahead of time.
Best Places to visit in the USA