Utah and Arizona are two states that have breathtaking scenery. Here are our favorite things to do along the Utah/Arizona border.
Written by Ashley Jansen of Jetset Jansen
They both are full of trails to hike, canyons to see, and hidden gems to find. You could spend an endless amount of time exploring here, and you'd still find something new.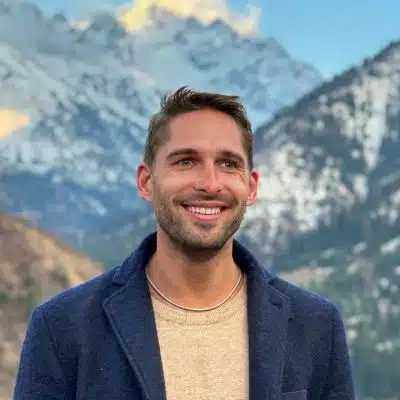 Because so much of what to see is outside in nature, it makes for a great road trip. And along the border of Utah and Arizona are some great places to see.
Utah has five national parks alone, and Arizona is home to the Grand Canyon. But the national parks aren't all there is to see there.
Both states are full of stunning scenery, so here are some great things to see along the border to get the best of both states!
Read also:
1. Yant Flat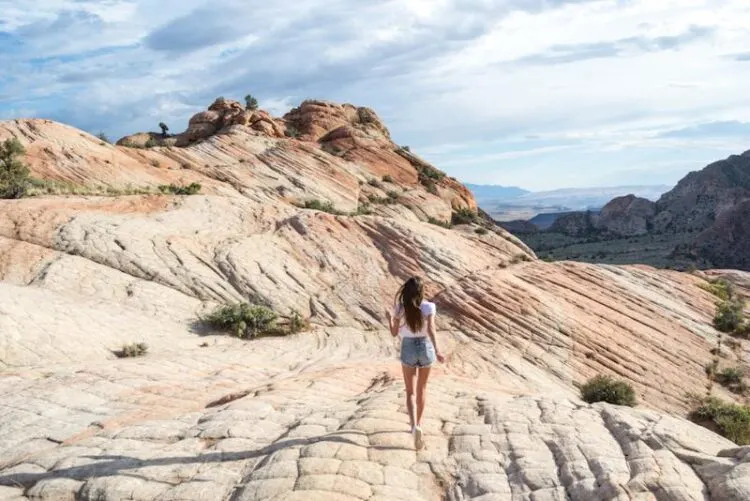 In the southwest corner of Utah, near St. George, is a great hike to Yant Flat. It's a relatively short and easy hike to do and leads you to a really unique area.
Once you're there, you actually need to keep exploring because the scenery changes. The rock formations are patterned and resemble a dragon's back.
But they've actually been nicknamed 'the Candy Cliffs' because of the orange and white swirled colors.
There are places to camp along the way to the trail, but the road can be a bit rough. A short 8-mile drive to the trail took about 35 minutes to get to!
2. Quail Creek/Sand Hollow State Parks
Just a little ways past St. George, Utah, is where you'll find two state parks. They are relatively similar in that they are both reservoirs and surrounded by a rocky landscape.
They are great places to swim or paddle around for the afternoon. Quail Creek has your typical water activities available, while Sand Hollow actually has some off-roading trails to do.
The rocks are a bit redder at sand hollow and are an interesting contrast with the water.
3. Zion National Park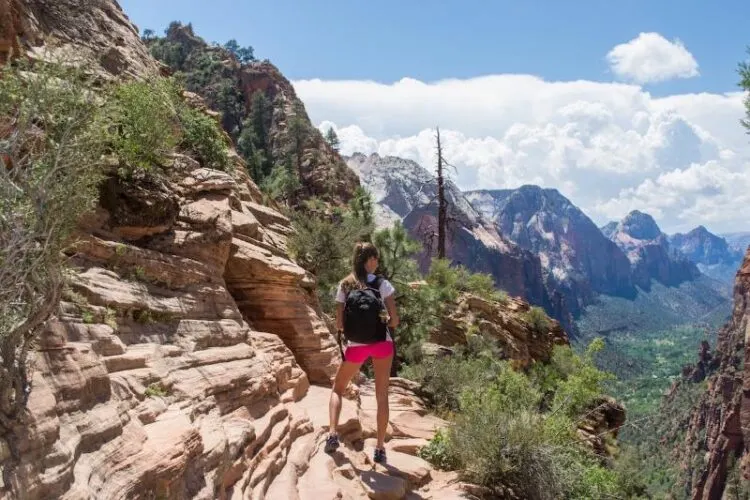 Utah's most visited area is Zion National Park. It has some fantastic scenery that looks like it's out of Jurassic Park.
The crowds are there, but there are many different hikes to do that you can usually find some quiet areas—especially if you hike far enough.
Two popular trails here are Angel's Landing, the fear-inducing trail dubbed 'America's Most Dangerous Hike,' and a leisurely trail called The Narrows.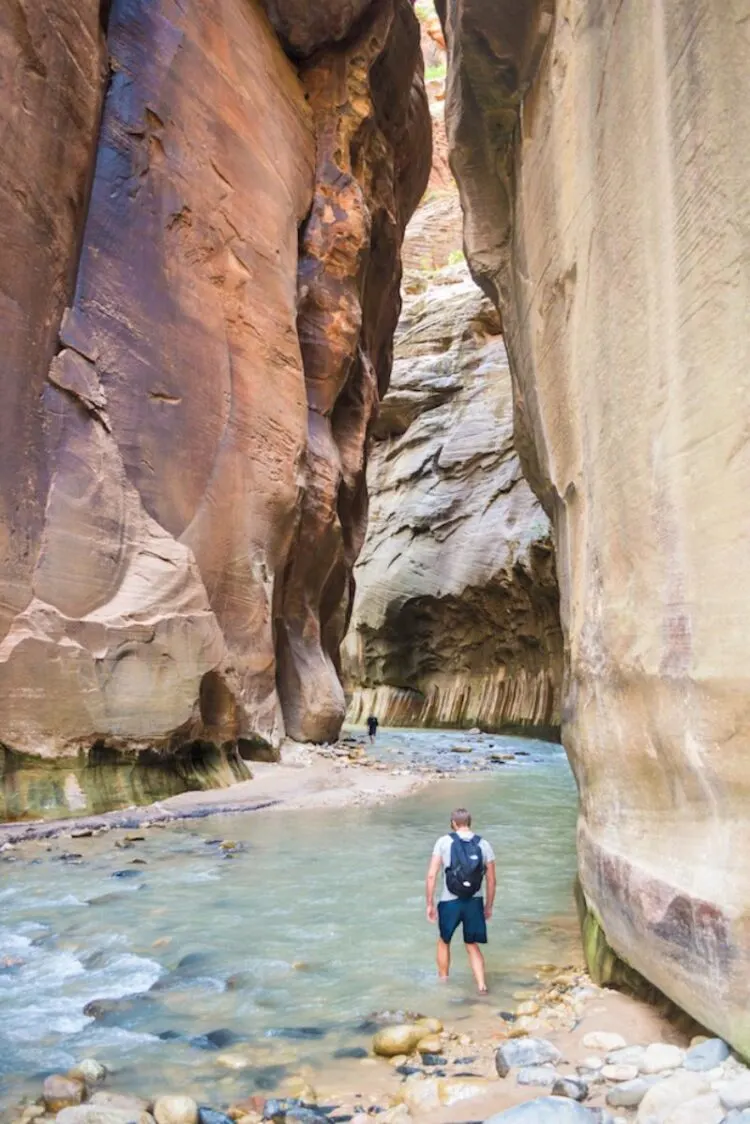 Angel's Landing is not for those afraid of heights but a great adventure for those who aren't.
The Narrows is a fun hike in the Virgin River. Steep canyon walls surround you, and it's a fun and unique experience.
4. Bryce Canyon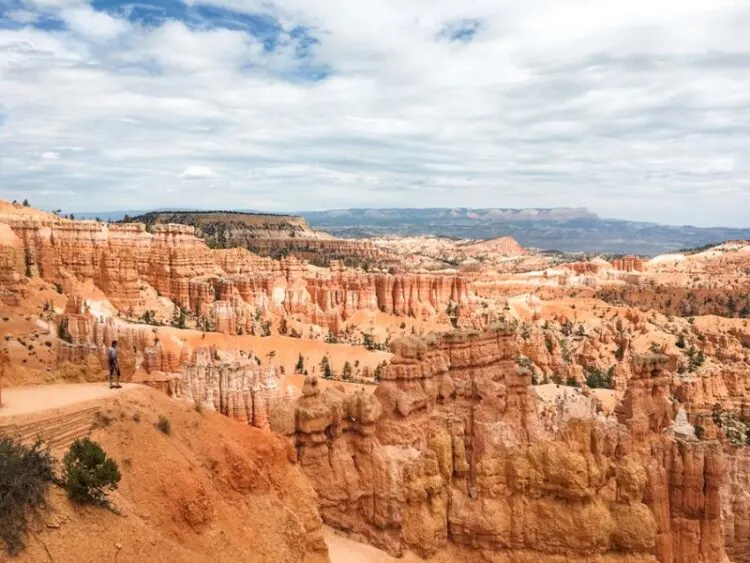 Another popular national park in Utah is Bryce Canyon. Here you'll find lots of strange rock formations called hoodoos. The hoodoos are skinny rock spires that jut up from the ground.
There are some fun hikes through the hoodoos that take you up close and around them. The orange and white colors of the rock are great at sunrise or sunset.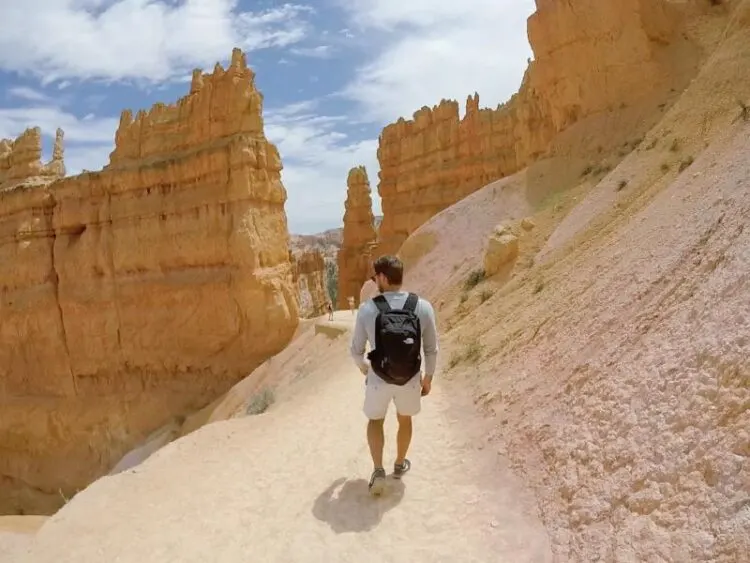 Bryce Canyon is also at a higher elevation, so the temperatures can get a little colder here when the sun goes down. If you're camping out there, make sure you account for the cooler temps at night!
5. Monument Valley
One of the most popular stretches of roads in the United States is the road through Monument Valley. The landscape has been seen in many shows and films about the Wild West.
The landforms are quite literally in the middle of nowhere, and the road runs straight until you get to the formations.
It's an easy place to pull over and take pictures because there isn't much traffic. There are a few places to camp nearby that let you explore the area further.
6. Lake Powell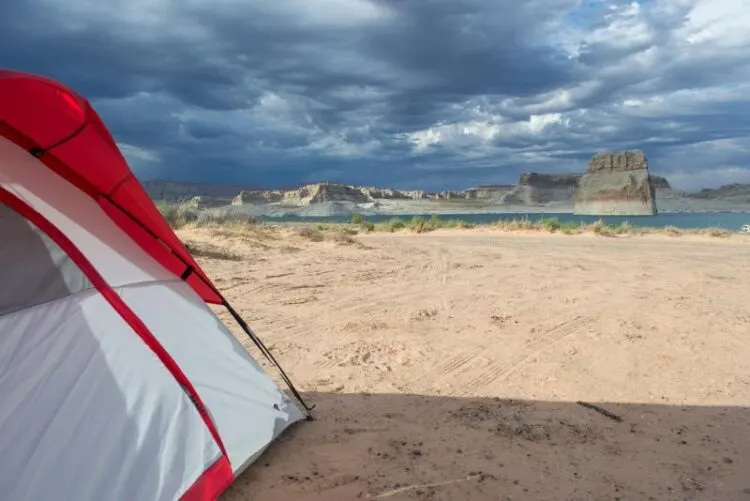 Lake Powell sits right on the border of Utah and Arizona and is a beautiful lake to get on. There are lots of tributaries with canyon walls and sharp curves.
If you're up for some long, strenuous hikes, you can reach some off-the-grid places like Reflection Canyon. Otherwise, you can rent a boat, paddle through the smaller canyons, or camp along the shore.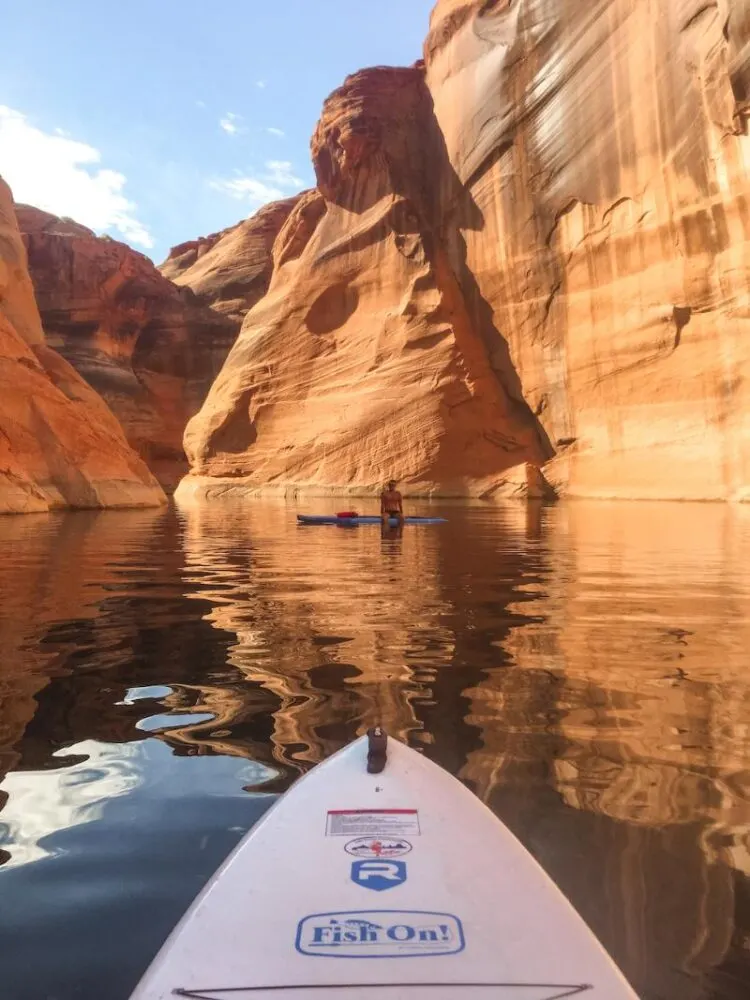 Just be sure to watch the canyon walls—many boaters end up in narrow canyons and crash into the wall while turning around!
7. Horseshoe Bend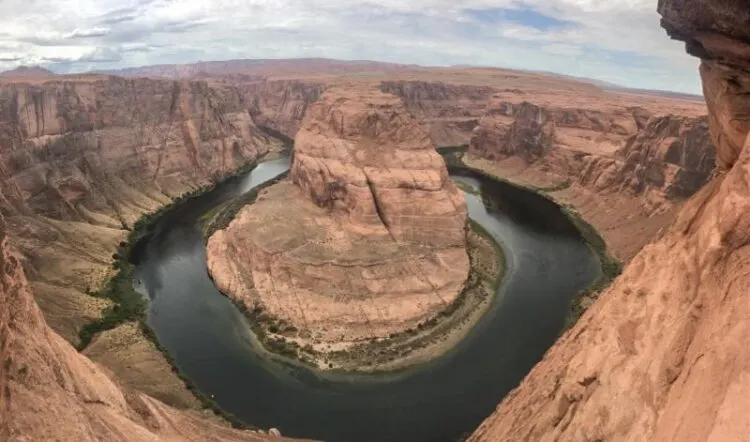 One of the most iconic landmarks in this area is also one of the most accessible. Horseshoe Bend is a beautiful overlook where the Colorado River cuts through the canyon, creating a bend or horseshoe shape. It's unique and free to see.
The overlook is a short walk from the parking lot, and there are no structures once you get there. No set walking paths, no guard rails, nothing.
Horseshoe Bend is often crowded, but because there are no set paths or rails, it's easy to walk to an area that has fewer people.
8. Antelope Canyon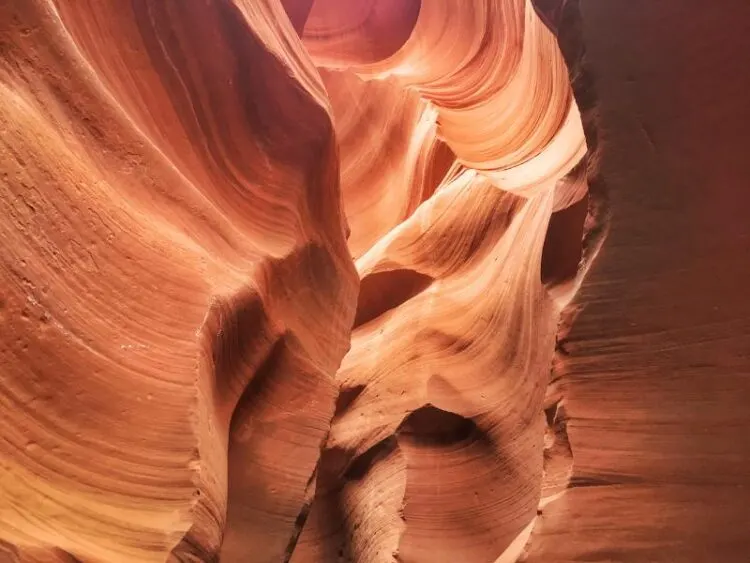 Another iconic landmark in this area is Antelope Canyon, one of the top things to do near Page.
It's known for its steep, swirling canyon walls. There are actually two different parts to the canyon: an upper section and a lower section.
While both sections look similar, there are some minor differences—one being that the upper canyon is the one that has the 'light beams' shining through, and the lower canyon has ladders to climb in various areas.
The upper canyon is also a 2-way trail, while the lower canyon is 1-way. As you might imagine, a 2-way trail can get congested, but either section has amazing, swirling walls.
Another thing to note is that you cannot explore the canyons on your own. Navajo Parks and Recreation protect them, and only authorized tours are allowed at Antelope Canyon.
Make sure you book your tour ahead of time because time slots can fill up quickly!
9. The Wave
While The Wave might be one of the coolest places to see on this list, it's also the hardest to see. The landscape looks like a playground of multi-colored swirls, but they keep visitation incredibly low.
In fact, only 20 permits are issued per day. Permits are issued through a lottery system, 10 online and 10 in person. The odds are slim and entirely up to luck, but if you happen to win the lottery, you'll have an epic adventure.
10. Buckskin Gulch
Utah is full of slot canyons. They are a fun hike to take and usually have beautiful canyon walls within and are great photography spots. One popular slot canyon near the Utah/Arizona Border is Buckskin Gulch.
It's nearly 15 miles in length and can be done in its entirety with overnight backpacking or as a day hike, where you'd exit the way you entered.
While the hike is fairly easy (despite the length), you may need to climb over boulders or wade through swimming holes to continue hiking!
11. Grand Canyon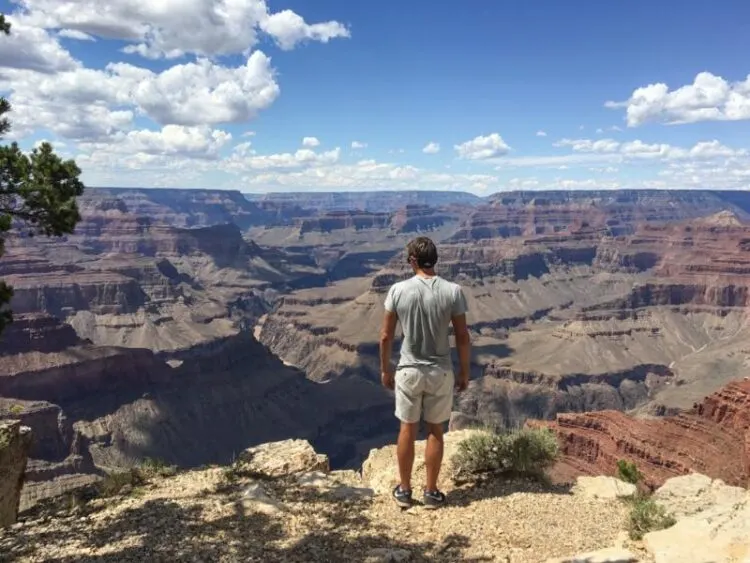 Arizona is also home to the Grand Canyon, one of the most visited national parks in the United States. The canyon averages 10 miles across and is 277 miles long.
You'll be able to see the different layers of rock here and the Colorado River, which cuts through the middle of it.
There are different areas to visit, such as the north rim and the south rim. Each area gives a different vantage point from the edge. You can hit the viewpoints and do little hiking or embark on long hikes into the canyon.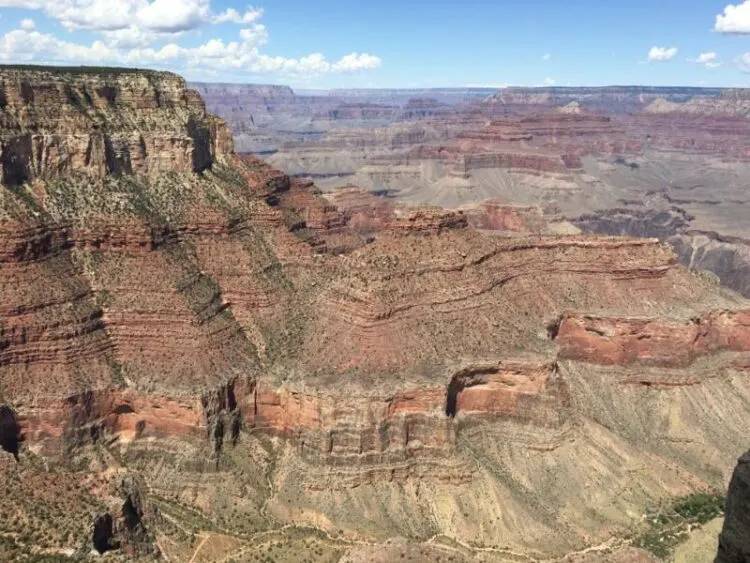 If you decide to venture down into it, there's a beautiful blue waterfall amongst the red rocks of the canyon called Havasu Falls. It's a 10-mile hike to reach it, but worth the effort!
The Utah/Arizona border is such a great place to see some beautiful spots in nature. By road tripping through the area, you have the opportunity to spend as little or as much time exploring different areas.
Even if you only hit a few of these spots on your trip, you'll be able to see some great things.
Best Places to visit in the USA
About the Author
More info
Best VPN for Travel: ExpressVPN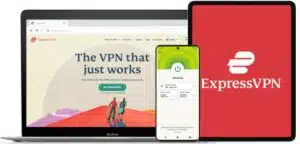 Heading abroad? Use ExpressVPN to access your social media accounts, unblock your favorite entertainment sites, and stay connected with friends and family. And get cheaper flights, of course.
Pros
✅ Next-gen, high-speed servers in 94 countries
✅ Works on iOS, Android, Windows, Mac, Linux, browsers, and more
✅ 256-bit AES encryption protects your data, even on hotel Wi-Fi
✅ Unblocks Netflix and other streaming sites
Cons
❎ No dedicated IPs
Get 3 extra months free of ExpressVPN when signing up for a 1-year plan. That's a 49% saving and a monthly cost of just $6.67! You also get a 30-day money-back guarantee.