You will never run out of places to go in California. This US destination is a favorite among travelers who seek adventure and pleasure. All the fun things to do in California offer just that!
What is there to do in California?
It's actually so much easier to flip the question to what cannot be done in California.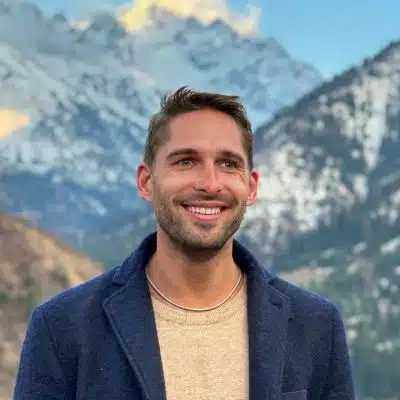 The Golden State is among the best places to visit in the USA because of the diverse activities you can enjoy here.
You can tour Los Angeles, drink beer in San Diego, sightseeing in San Francisco… Read on for more fun things to do in California.
1. Napa Valley
Recommended By Theresa of Fueled By Wanderlust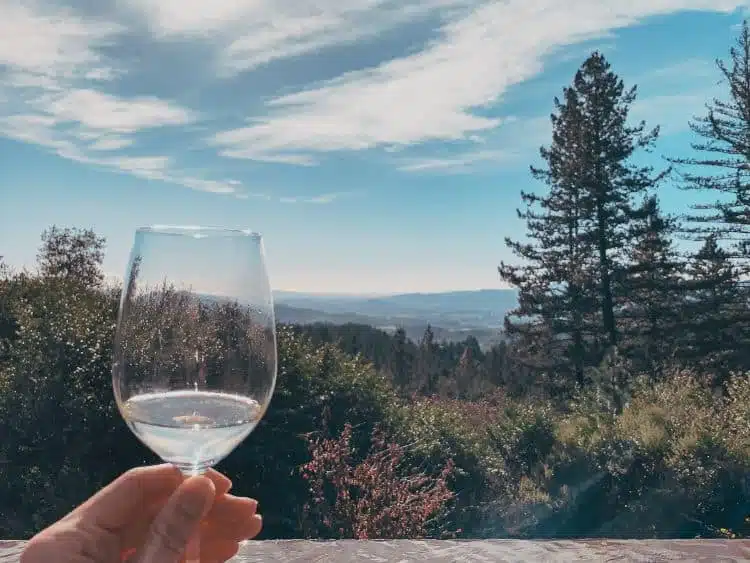 Visiting wine country in Napa Valley is one of the most popular things to do in California. Sipping these world-famous wines is a fun choice for day trips, bachelorette parties, and couples' getaways alike. Plus, there is plenty more to keep you busy in Napa Valley besides visiting wineries all day.
It's easy to see why so many people choose to visit Napa Valley, with its miles of gorgeous vineyards and stately tasting rooms. Wine country is a very romantic and glamorous setting to sip some of the best wines in the world.
You will especially love Napa Valley if you are a red wine drinker, as excellent cabernet sauvignon is in abundance here.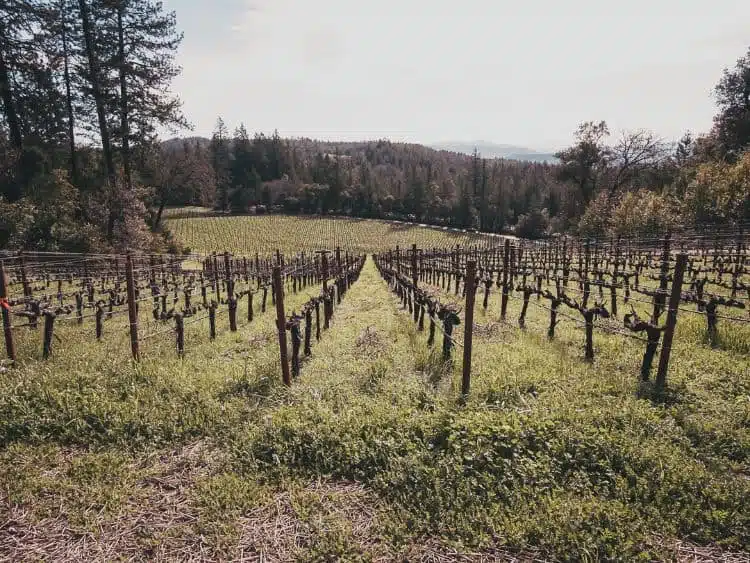 However, it would be remiss to visit Napa Valley and not make it out to one of its many award-winning restaurants. One of the most famous options is the French Laundry tasting menu, but this also comes at a very high price.
Rest assured, though, that there are plenty of other really nice high-end restaurants in Napa Valley that won't hit your wallet quite as hard. This includes places like Bottega for upscale Italian and Ad Hoc, which changes their menu daily.
Take your Napa Valley itinerary up a notch by adding a hot air balloon tour, scenic hike, or trip to the spa. That way you'll get a little break before another full day of awesome winery stops.
Best tours to explore Napa Valley
1. Napa Valley Hot Air Balloon Adventure
2. San Francisco: Minibus Wine Tour of Napa & Sonoma Valleys
3. Redwoods and Wine Country: Napa and Sonoma Full-Day Tour
4. Premium Napa and Sonoma Wine Tour with Lunch
2. Salvation Mountain & Slab City
Recommended by Geena from Beyond the Bucketlist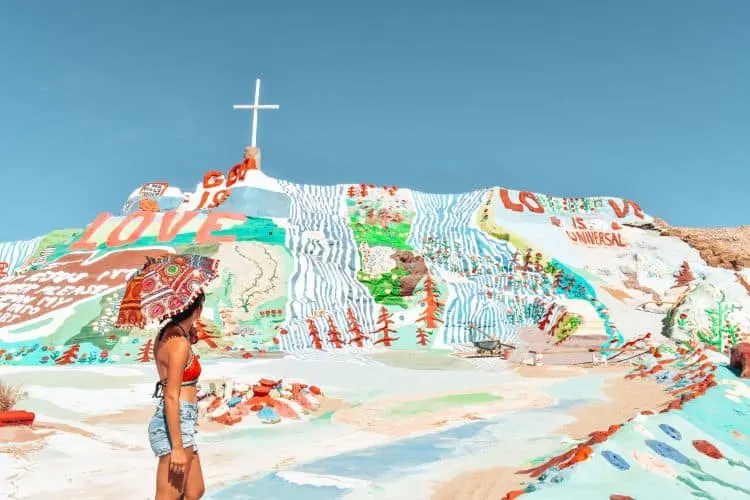 I was driving through the hostile charred landscape of the Southern California desert, not too far from the Salton Sea when a technicolor mountain appeared to rise up in the distance.
Is it a mirage?
No. It's the entrance to an unexpected off-the-grid community of artists living in one of the harshest climates in the USA. & one of the more interesting off-the-beaten-path attractions I've stumbled upon in California.
Get Your Guide helps you find the best tours wherever you are heading to. It's usually the first website I check when I plan a trip to a new place.

Salvation Mountain was the lifelong passion project of Leonard Knight who constructed the mountain from desert debris in the 1980s.
Today the interactive art installation still stands colorful & tall covered in kind religious phrases & rainbow decorations–a stark contrast to the yellow sand that surrounds it.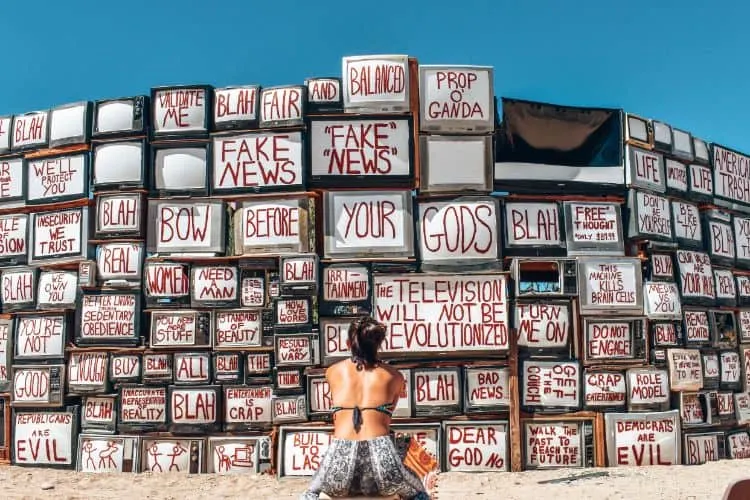 "Slab City", the surrounding community, although not as impressive at first glance, is also worth a drive-through.
There's an outdoor library complete with dust-covered National Geographic from the '70s, an art garden, & plenty of roadside stands where members of the community sell scavenged gems & stones carefully strung into earrings & necklaces.
All & all, it's a unique day in the desert found just a stone throw from Palm Springs & Joshua Tree National Park and one of my very favorite things to do in California.
3. San Francisco Mosaic Steps
Recommended by Jyoti from Story At Every Corner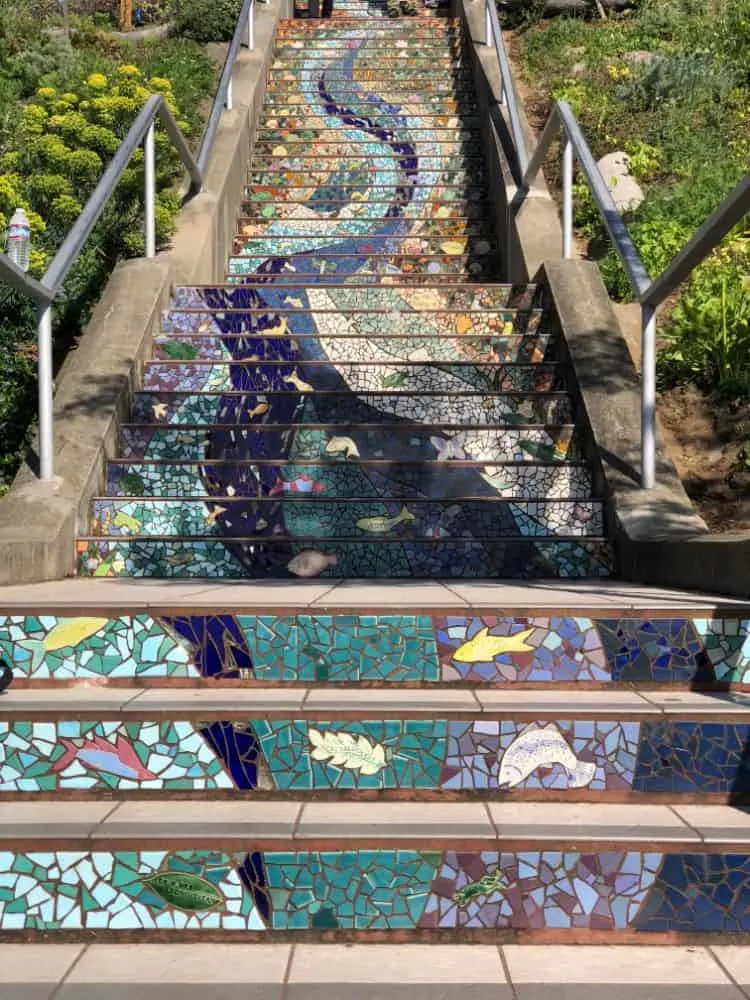 The beautiful mosaic steps of San Francisco are a well-kept secret although they belong to the top things to do in California. Despite the fact that San Francisco is built on steep hills, no guide books talk about the stunning staircases.
In such a top tourist destination filled with visitors from around the world, few tourists ever discover the gorgeous tiled mosaic steps or the many scenic staircases all around San Francisco.
Once upon a time mosaic stairs were plain old steps. Then, one day some artists and neighbors got together to decorate the stairs with art.
They made paintings that they transformed into tile art, on the side of the stairs. Each step has a design. A set of steps forms a painting if viewed from the front.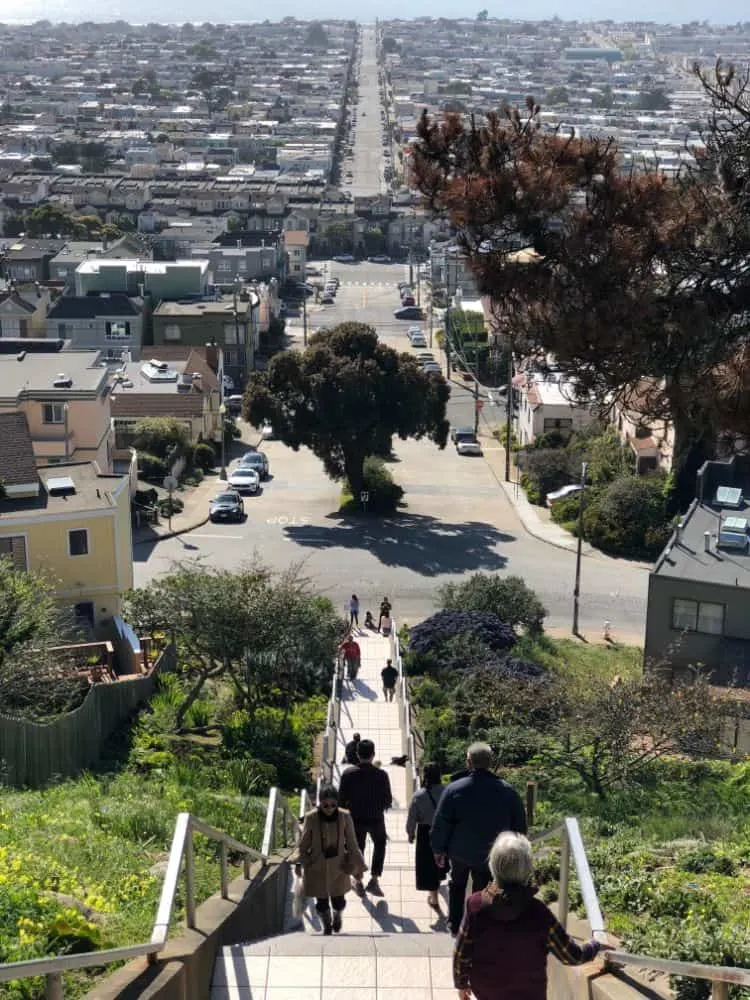 The staircases form a collection of paintings tied together with a theme or flow. One could easily pass them by but if you pay attention the stairs come alive with the most beautiful art.
There are many stairs in San Francisco with beautiful views. But there are three steps with the mosaic art, two of them within walking distance of each other and Lincoln Park on the other side of Golden Gate Bridge.
Locals can do a day trip to see the beautiful mosaic steps of San Francisco. Depending on your time limit, you can see all the steps.
The mosaic steps are around the Golden Gate Park, so if you have time you can also visit sites in the park and also walk the Golden Gate Bridge.
4. Biking Across the Golden Gate Bridge
Recommended by Anisa from Two Traveling Texans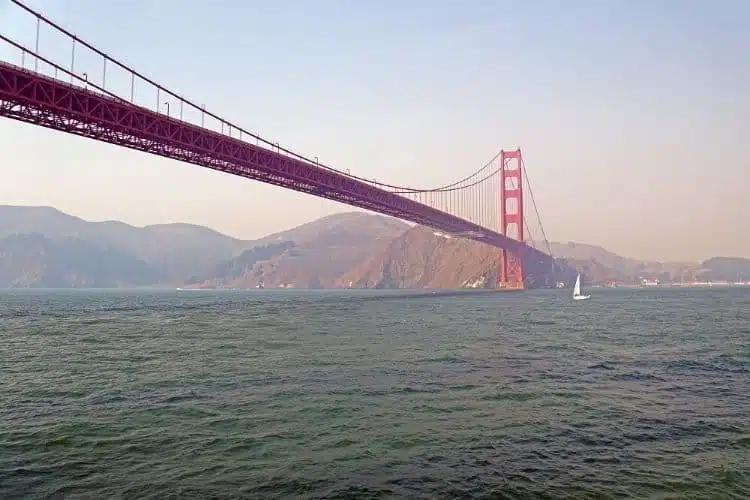 The Golden Gate Bridge is one of the most iconic bridges in the world and there is no better way to experience it than on a bike. While it's a challenging ride at times, the views make it worth it.
You can rent bikes by Fisherman's Wharf, bike across the Golden Gate Bridge to Sausalito, then enjoy a scenic ferry ride back. If you prefer, there are also organized tours. Make sure you dress appropriately for the weather.
The ride from Fisherman's Wharf to the bridge is flat most of the way. Then it's a steep climb up to the bridge where many people walk their bikes.
On the bridge, the ride gets easier, but you will need to watch out for pedestrians. Be sure to stop for pictures, the views of the San Francisco Bay are breathtaking.
Once you cross the bridge, it's all downhill to the charming town of Sausalito. Stop and explore, maybe grab a bite to eat, before catching a ferry back.
Alternatively, keep riding for another 10 miles to Tiburon, which is another adorable town on the bay. You can also catch a ferry back to Fisherman's Wharf there.
This route will take at least three to four hours round trip. Depending on how long you want to spend in Sausalito and/or Tiburon, you could take a full day.
5. A tour of Alcatraz Island, San Francisco Bay, California
Recommended by Tracey from PackThePJs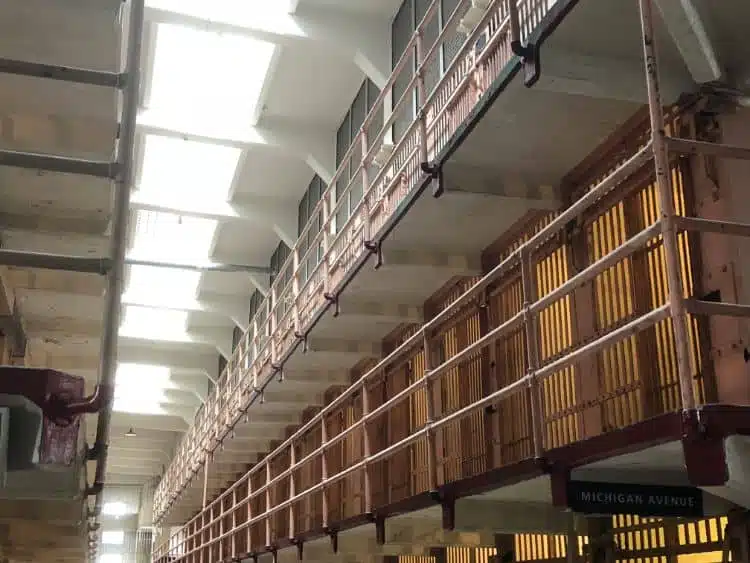 Everyone knows 'The Island of the Pelicans' in San Francisco Bay. Better known as Alcatraz, after the Federal penitentiary located there between 1934 and 1963, its history and subsequent books and films have made it a famous landmark and one of the cool things to do in California.
Just 1.25 miles offshore, the 22-acres island has been lots of things over the years – a lighthouse, a military fort, an arsenal, a military prison (and then Federal), a protest platform for Native Americans, and a National Historic Landmark.
A visit to Alcatraz starts with booking a ticket with Alcatraz Cruises – this is the only company authorized to land at the island (all other trips just circle the island).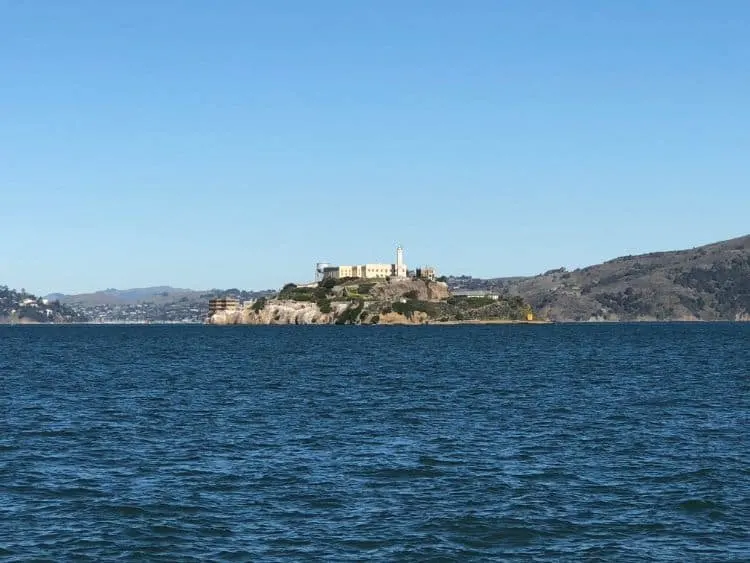 The audio tour is very informative and atmospheric. It describes in detail what life was like on Alcatraz for prisoners and for those who lived and worked there.
Surviving prisoners tell stories of their time 'locked up' and they point out interesting facts as you are guided through the prison.
You learn about the famous inmates – Al (Scarface) Capone, Robert Franklin Stroud (the 'Birdman of Alcatraz'), George 'Machine Gun' Kelly, Ellsworth 'Bumpy' Johnson, Mickey Cohen, Arthur R. "Doc" Barker and Alvin 'Creepy Karpis' Karpavicz (longest-serving prisoner).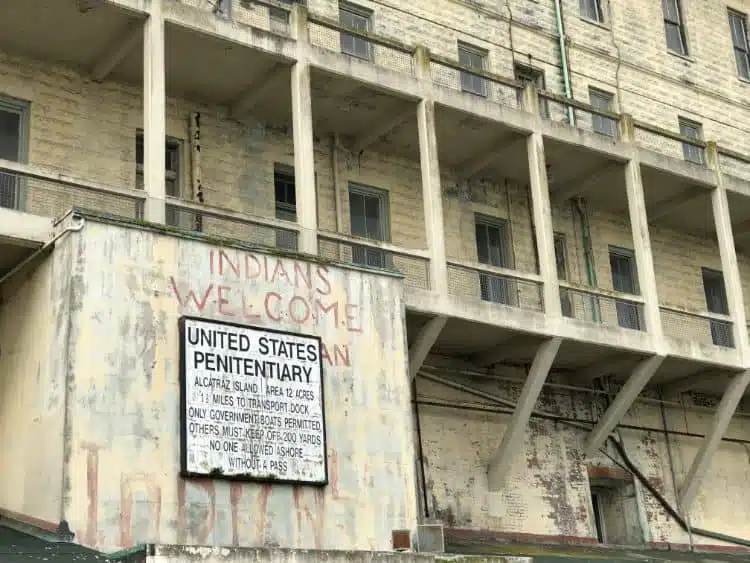 Of course, escape efforts are documented too. The distance to the mainland looks so swimmable, but the currents make it impossible to cross.
Visitors to Alcatraz should plan a good 2-3 hours for the full experience. The audio tour lasts approximately an hour – but there are also exhibitions and outdoor spaces to visit and spend time in.
Wear sensible footwear as there's lots of walking. Boats leave at regular intervals to return; you are not booked to cross back at a set time – just make sure you don't miss the last crossing, else you'll be looking to make your very own Escape from Alcatraz!
6. Big Sur, California
Recommended by Rachel & Clark from Seeking Our Someday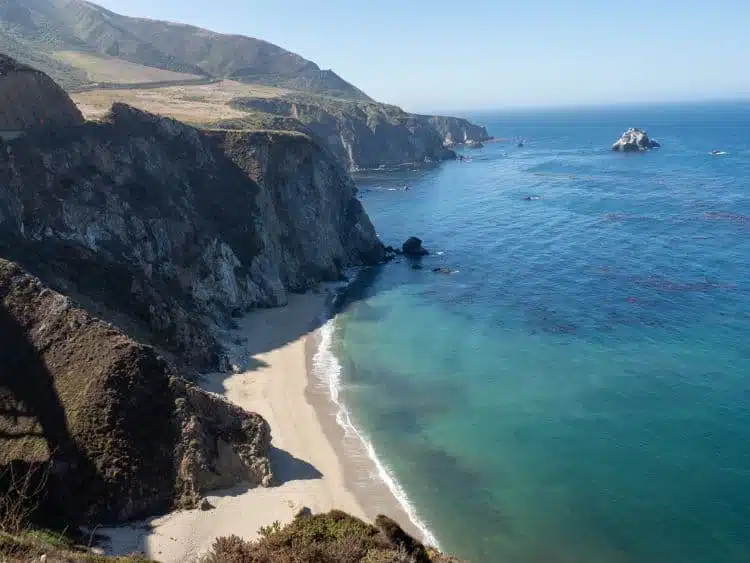 Big Sur is located in central California's coastal mountains and accessed by the famous Highway 1, teetering on the edge of the Pacific Ocean between Carmel and San Simeon.
These seaside cliffs give way to breathtaking views, dramatic cliffs, and unpredictable fog. Driving through Big Sur is not for the faint of heart, but the natural beauty is worth every sharp turn of the narrow, two-lane Highway 1 and one of the places to see in California.
Driving the entire 90-mile length of Big Sur will take 5-6 hours without stops, and likely a full day with stops. With so many hikes, waterfalls, and scenic turnouts it is easy to spend a long weekend exploring this beautiful section of California's coast.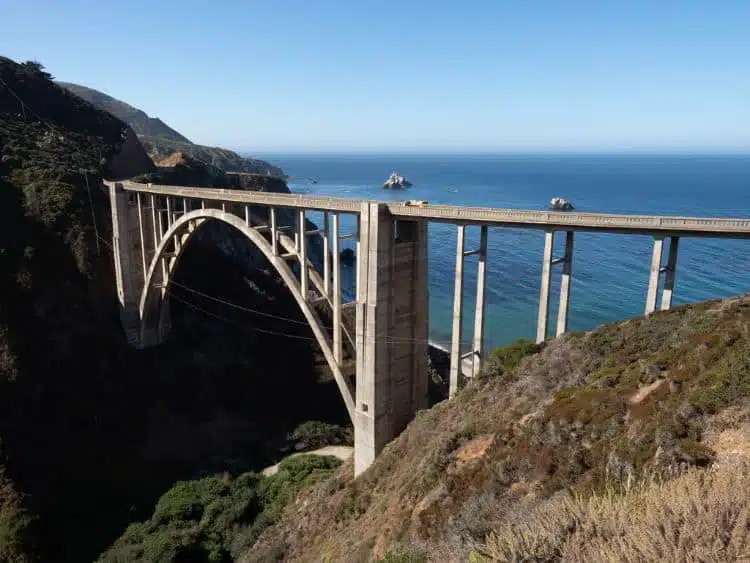 There are many campgrounds and a handful of inns to spend a few nights in Big Sur. It can also be easily accessed from the cities of Carmel and Monterey, CA.
Bixby Creek Bridge is one of the most easily recognizable icons of Big Sur with several pull-offs nearby for photographers and admirers.
For outdoor enthusiasts, Julia Pfeiffer Burns State Park, Pfeiffer Big Sur State Park, Andrew Molera State Park offer incredible hiking in the wooded mountains and secluded beaches.
Within Julia Pfeiffer Burns State Park, McWay Falls is one of a few places in the world with a freshwater waterfall dropping directly into the ocean.
Big Sur offers some of California's most scenic coastal views and is a must-stop for anyone visiting the Golden State.
7. Disneyland California
Recommended by Nicole from AffordableFamilyTravel.com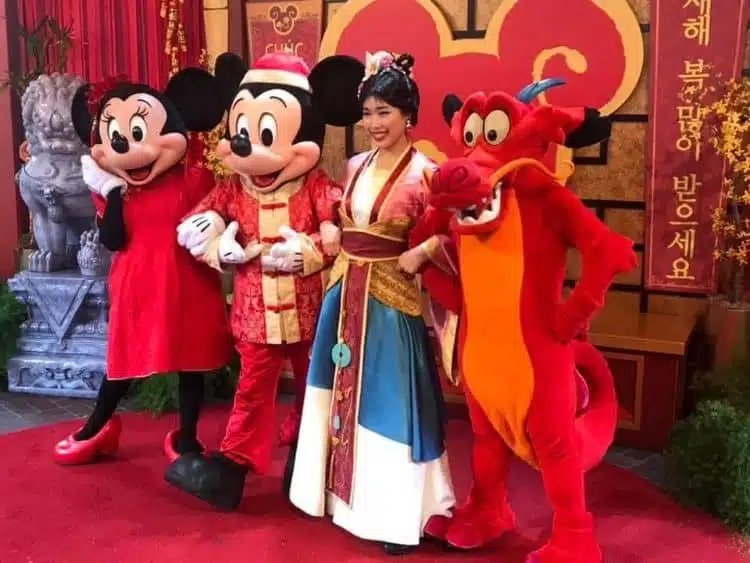 Disneyland California is the top tourist attraction in the state of California. There is something so magical and special about Disney and it all started here. Walk down Main Street in Walt's footsteps into a world of magic and wonder.
Disneyland California has so much to offer, including more rides and attractions than Magic Kingdom in Orlando.
It has many original rides that are no longer available at Walt Disney World such as Snow White's Scary Adventure and Mr. Toad's Wild Ride.
The smaller footprint of the park means it is much easier to fit more rides and attractions into your day, and unlike Walt Disney World it's easy to avoid crowds by visiting during a weekday while school is in session. In many ways, Disneyland California is better than Walt Disney World.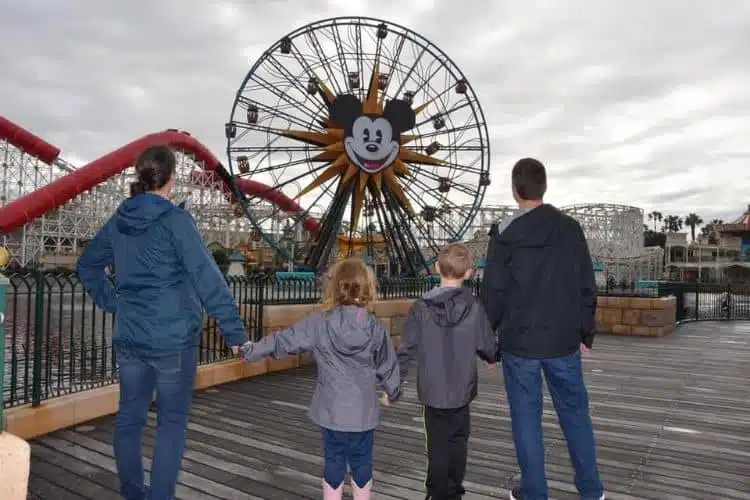 Tune Town within Disneyland Park, is a magical place for little ones to explore and interact with characters. Meeting Characters at Disneyland is easy and often requires only a short wait and the parades are not to be missed.
Make sure to dine at the Blue Bayou restaurant located within the Pirates of the Caribbean ride for a delicious meal and wonderful ambiance.
Disneyland California Adventure Park has a boardwalk-themed area with the Incredicoaster, a thrilling coaster with a loop.
Disneyland California offers some wonderful events including Lunar New Year and Wine and Food Festival bringing wonderful, themed food and entertainment to the park.
Tip: Book your round-trip transportation from most hotels in Los Angeles to Disneyland California online in advance.
8. Scenic 49 Mile Drive
Recommended by Kenny from Knycx Journeying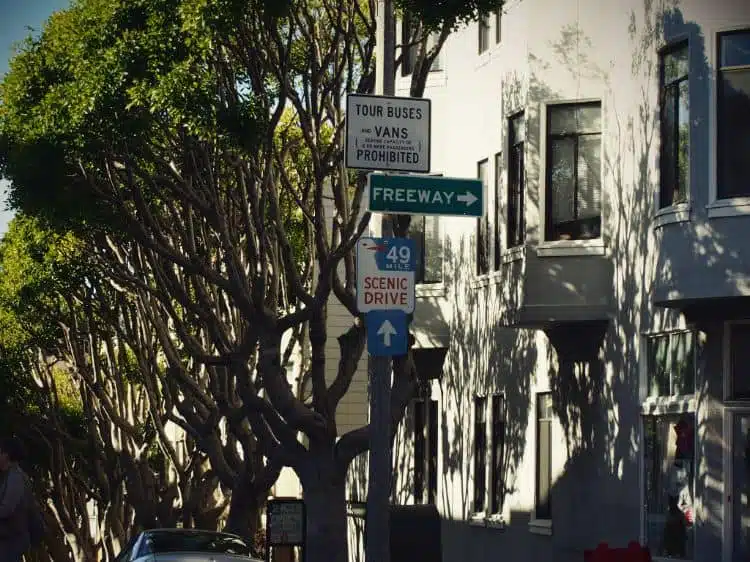 The Scenic 49 Mile Drive is San Francisco's best-kept secret and at the same time one of the best things to do in California. The drive covers most of the landmarks and attractions in the city that there may not be a lot of tourists who are aware of it.
One of the reasons is possible that there aren't a lot of signs on the streets about this drive anymore. The route, originally, is marked by blue and white signs with a seagull featured on it.
This sign was chosen as a winner from a design competition held by the San Francisco Down Town Association in 1955.
While there were several signs in the city in the past, they were often stolen by collectors and they take a long time to be replaced – so, don't forget to take a picture with the sign if you see them on the road.
So, what about 49 Mile Drive?
The route was created in 1938 by the San Francisco Down Town Association for the Golden Gate International Exposition.
Through years of development, the scenic drive has expanded and become the best way to have a taste of al the historic sites and landmarks in the City by the Bay.
There are 37 spots officially listed on the route, including many city classics like the Golden Gate Bridge, Alcatraz, Powell Cable Car Station, Painted Ladies, Coit Tower, and Lombard Crooked Street; visitors are free to design their itinerary to complete or selectively visit these spots by car, bike, or public transportation.
Whether you decide to complete the route or not, 49 Mile Drive is a good reference guide to explore the beautiful San Francisco – especially for first-timers.
9. Try out the seafood in Fisherman's Wharf
Recommended by Christine from Hop Upon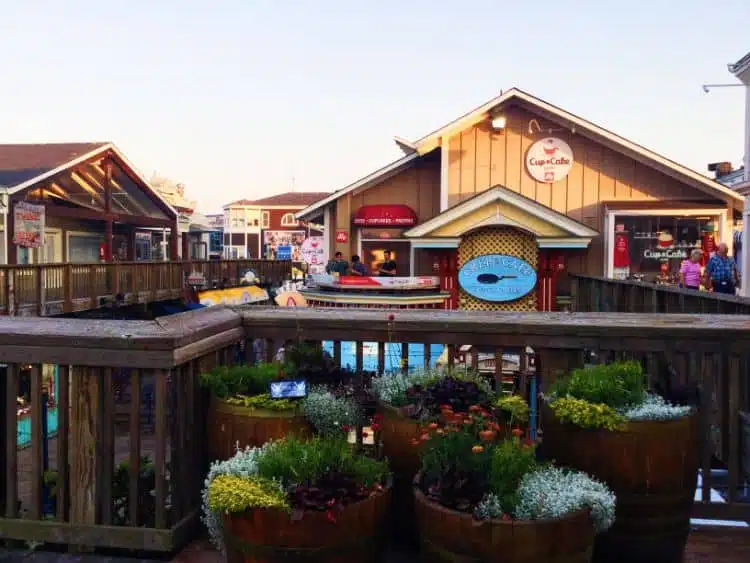 Fisherman's Wharf is one of the most visited neighborhoods in San Francisco and one of the most visited attractions in the western United States.
You can't really visit San Francisco without going to Fisherman's Wharf especially if you want great seafood and shopping.
The area is where you can find Pier 39, the Ripley's Believe It Or Not Museum, and the Wax Museum. It is also the base for ferries that goes to Alcatraz and Angel Island – other must-sees in San Francisco.
The Fisherman's Wharf used to be a sleepy side of the city until the influx of Italian immigrant fishermen in the late 1800s.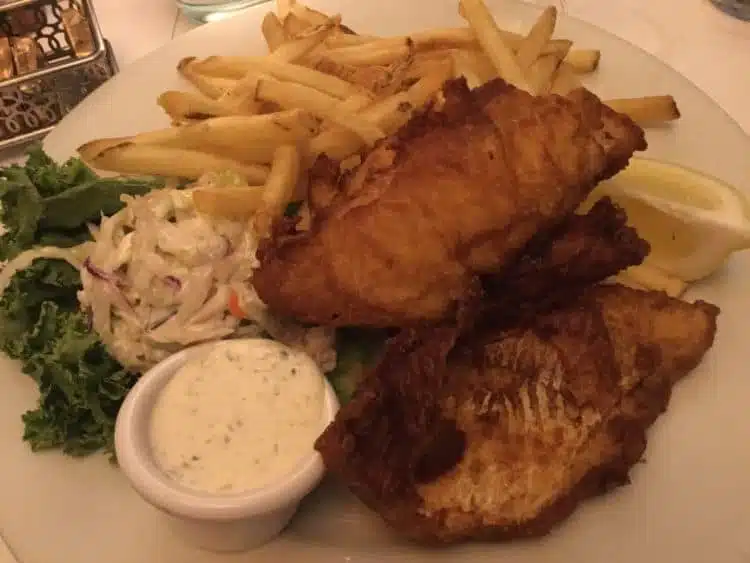 They settled in the area and started fishing for local delicacies and crabs and from then on, the Fisherman's Wharf became the center of operations for San Francisco's fishing fleets.
Until now, the fishing industry is still alive in the area and it provides fresh catch to the restaurants in and outside of the Fisherman's Wharf.
If you want the best clam chowder and good fish and chips, try out Alioto's – one of the historical restaurants in the area and feeding the tourists since 1925. It also has a great view of the marina.
Aside from trying great seafood, you can also watch the sunset over the Golden Gate Bridge from one of the restaurants.
Or find seals along Pier 39, eat some of the best ice creams in the city, explore the Exploratorium and the maritime museum or if you're lucky, you might be able to join/ watch some events held in Fisherman's Wharf.
10. El Matador State Beach
Recommended by Monica from This Rare Earth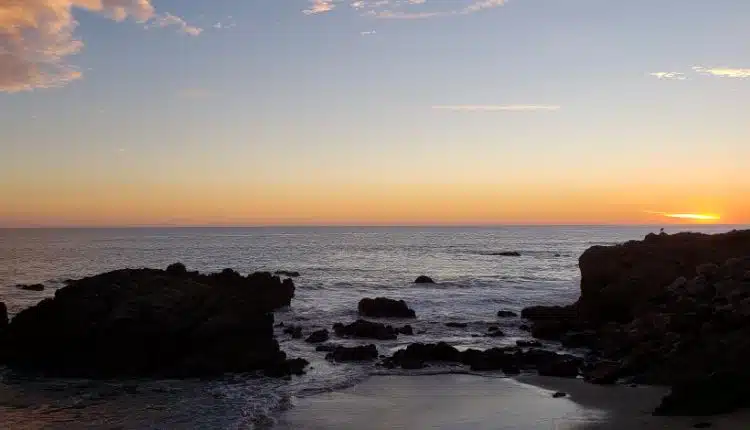 When most people hear "Malibu, Ca" they picture a fancy and upscale area like Beverly Hills. You might be surprised to learn, that's not what Malibu is all about.
Malibu is a quiet seaside part of Los Angeles County that still has a very small-town vibe, despite being so well known.
Small local restaurants and shops line the long stretch of coastline, with just a few major chains sprinkled in. It is so different from LA that you just might forget how close you are to the urban sprawl.
My favorite beach in Malibu is El Matador State Beach, hands down. A perfect trip to Malibu must include this stunning location.
The rocky cliffs create such a unique ocean landscape, and they're just as fun to climb as they are to look at. You can often catch wildlife in tidepools created on the El Matador cliffs, such as starfish and sea anemones, to name a few.
If you're lucky, you may even catch large sea lions visiting the secluded beach. Bring tennis shoes for climbing the rocks, and check the tide beforehand; many of the cliffs are inaccessible once high tide rolls in.
Pro Tips: Stay until sundown, because this is the most beautiful place to watch the sunset along the Southern California coast! For the outdoorsy types – Leo Carrillo SP is conveniently located less than 3 miles north of El Matador State Beach and offers several amazing hiking trails.
11. Enjoy Authentic Korean Cuisine In Koreatown, LA
Recommended by Arabela from The Spicy Travel Girl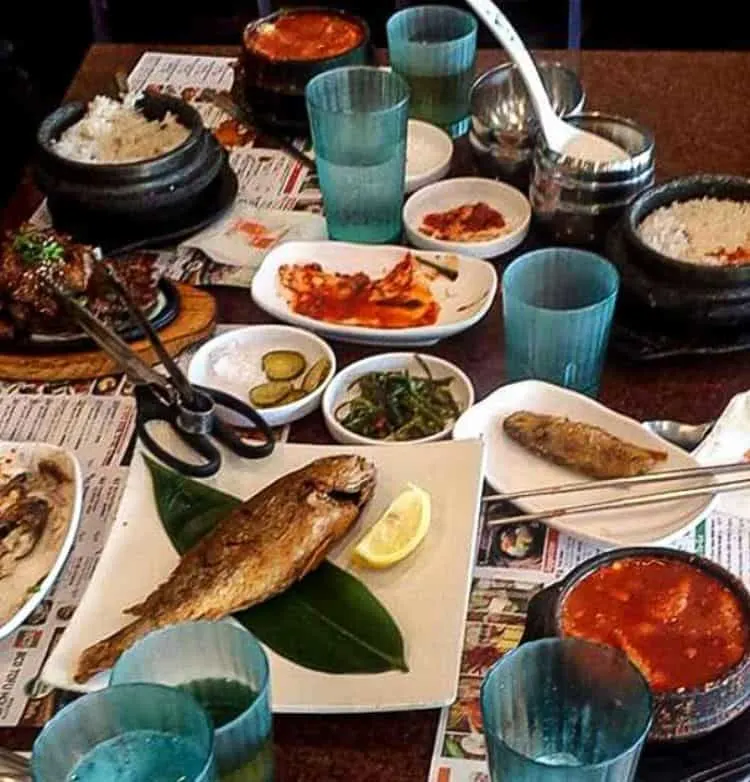 Experiencing the multicultural side of Los Angeles is one of the fun things to do in California.
Home to immigrants from all across the globe, the city offers an impressive variety of authentic restaurants and eateries that represent the cuisines of every part of the world. However, some of the best food in town you'll undoubtedly find in Koreatown.
Having personally spent months in Korea sampling all the local delicacies, I have come to the firm conclusion that Koreatown LA has the best selection of authentic Korean food outside of Korea.
This huge neighborhood in the west of the city is home to an innumerable quantity of Korean businesses.
You'll find everything your heart could desire there, from Korean grocery stores with excellent takeout food to dessert shops and teahouses, and from Korean BBQ restaurants to famous Korean bakery chains.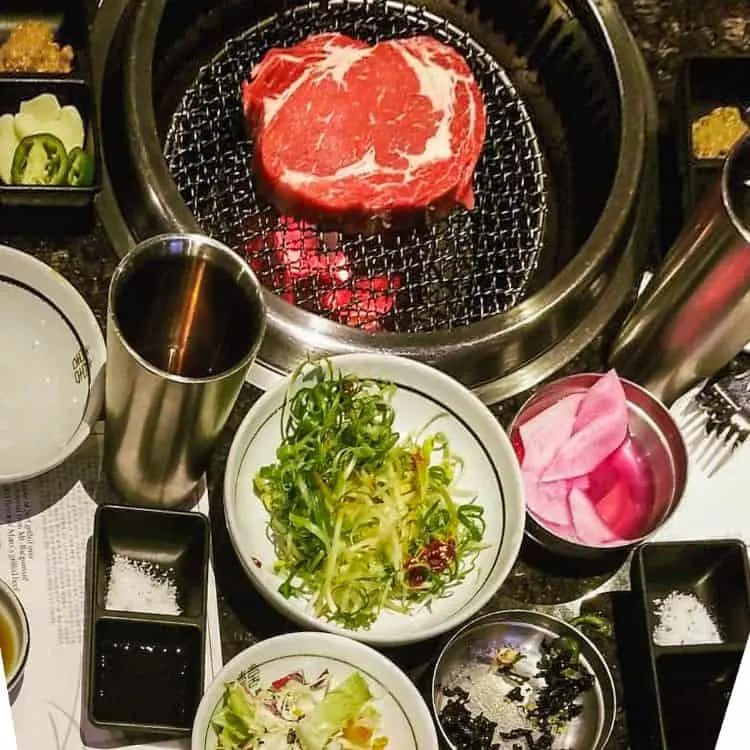 One of the best places to eat in Koreatown for first-time visitors is the food court in the famous Koreatown Plaza mall. Thanks to the large selection of food vendors, you can find an impressive selection of dishes all in one place.
And perhaps best of all, the portion sizes are always very generous, so you'll have enough food to take home and enjoy later.
Overall, LA's Koreatown is the perfect place for an authentic little cultural excursion in California that can be as simple as a good, warm meal.
Get Your Guide helps you find the best tours wherever you are heading to. It's usually the first website I check when I plan a trip to a new place.

12. Explore La Jolla
Recommended by Valentina from Valentina's Destinations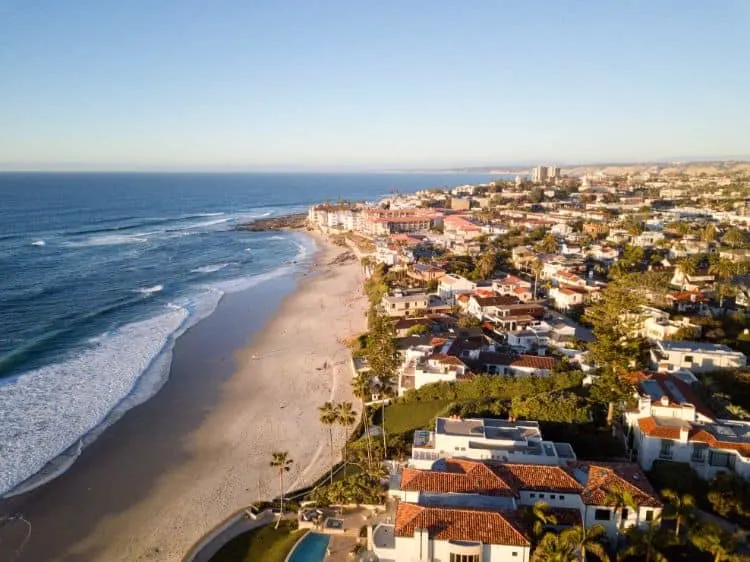 Southern California is a dream. La Jolla is one of the best places to visit in San Diego. La Jolla is known for its glamorous restaurants, million-dollar real estate, unique wildlife opportunities, and stunning natural features.
La Jolla Beaches are famous for surfing. If you've never surfed before, Ja Lolla beaches are great for beginners. There are also some spots with excellent surf for experienced travelers.
La Jolla beaches are also great for snorkeling, kayaking, and relaxing. Exploring La Jolla's sea caves by kayak is one of the most exciting adventures. There are 7 sea caves in La Jolla, and only one of them is accessible on foot.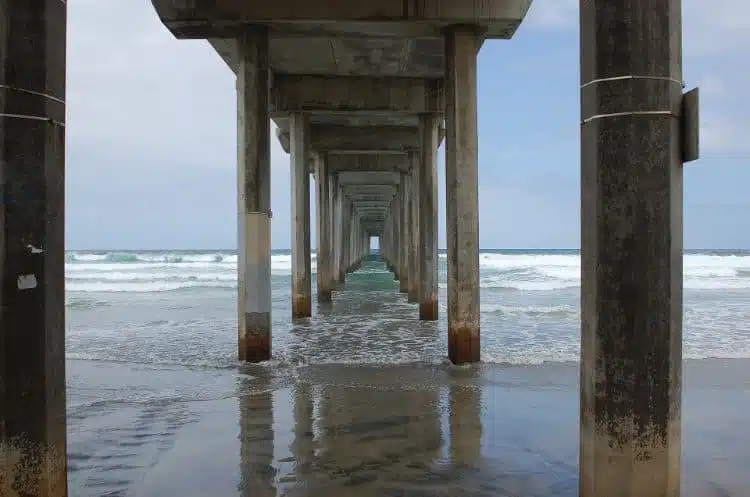 La Jolla Underwater Park is the best place to go snorkeling or scuba diving. These waters are protected and known to house abundant marine life. You may see many different species of fish, rays or, even, sharks!
At La Jolla Cove, you can catch a glimpse of the area's most famous residents. Seals and Sea Lions love to frolic and rest on La Jolla's shores. It usually isn't hard to find them. There's plenty around!
Any aspiring photographer would fall in love with La Jolla. One of the most scenic places is Scripps Pier. It's one of the world's longest and largest research piers. It helps pump seawater into nearby labs allowing researchers to monitor the health of the Pacific Ocean.
13. Death Valley
Recommended by Milijana from World Travel Connector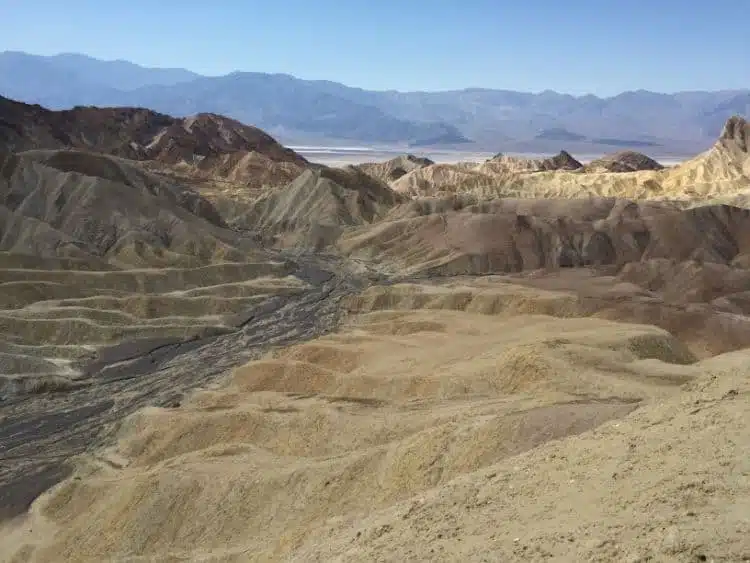 Visiting spectacular Death Valley National Park is one of the most amazing things to do in California.
Unarguably, Death Valley National Park is a unique place on Earth. Hardly any place in the world can match it. While, most people have only heard about Death Valley, people who have visited Death Valley keep witnessing Death Valley's uniqueness and unparalleled beauty.
No place on Earth can be compared to breathtaking Zabriskie Point, impressive views of Dante's vista point, majestic Badwater Basin, awe-inspiring razor-sharp Devil's Golf Course, amazingly colorful Artist Palette, seemingly endless golden Mesquite Sand Dunes, jaw-dropping volcanic Ubehebe crater, and intriguing Racetrack Playa with mysterious sailing stones to name a few.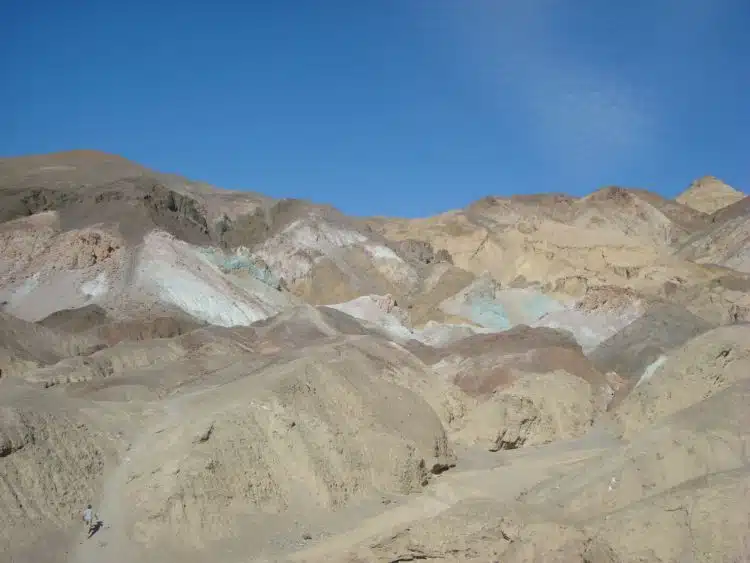 Furthermore, facts about Death Valley speak for themselves. Death Valley is the hottest place on Earth with a recorded air temperature of enormous 57°C (134 F).
Death Valley is the driest place in the US. And at the same time, Death Valley's Badwater Basin is the lowest place in North America! There is no question, Death Valley is a place that everyone should see once in their lifetime!
The nearest airport to Death Valley is Las Vegas McCarren Airport. It takes only 2 hours and a half by car to reach Death Valley from Las Vegas.
So, when planning your trip to Las Vegas, plan your visit to Death Valley too! Fun and uniqueness await you!
14. Venice Beach Boardwalk & Canals, Los Angeles, CA
Recommended by Erin from The Gal On The Go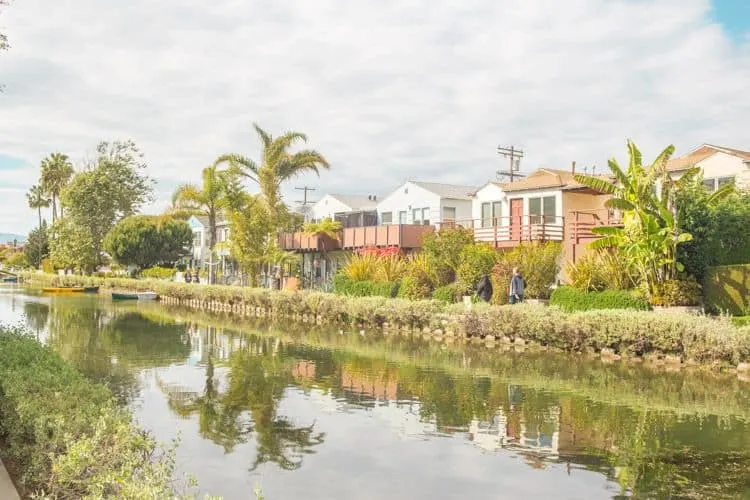 No trip to California is complete without seeing Venice Beach and experiencing one of the state's most eclectic beach towns. Visiting the Venice Beach Boardwalk and canals are some of the best things to do in California.
Start your epic adventure on the Venice Beach Boardwalk by purchasing a souvenir from one of the many vendors lining the path. Here you will also find street performers doing various acts and stunts for the crowd.
Rent a bike at Jay's Rentals and begin to explore the city! Venice is known as the birthplace of skateboarding, so stopping to watch riders at the skater park right on the beach is a must.
Next, check out the bodybuilders at Muscle Beach – the outdoor public gym off the boardwalk. A quick 2-minute bike ride from the beach is the famous Venice Beach Canals.
These canals were replicated to look like the canals in Italy featuring beautiful bridges and lined with incredible million-dollar homes.
Start your canal tour at the corner of W. Washington Blvd. & Strongs Dr. then begins to take in the peaceful scenery of blue skies and swaying palm trees found along your walk.
There are 13 canals in total, so plan to spend at least an hour seeing all the beautiful waterways! End your fun-filled day by sipping a cocktail and watching the sunset over the Pacific Ocean at the rooftop bar above Hotel Erwin.
15. Visit Sequoia National Park
Recommended by James from Travel Collecting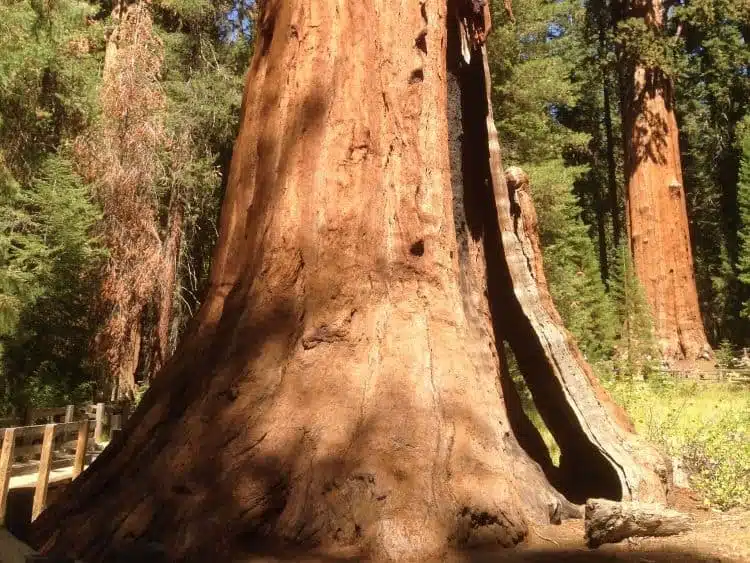 Sequoia National Park is named after the many sequoia trees that grow there. Although redwood trees grow taller, sequoias are the biggest trees on earth. The only way to see the trees is to get out amongst them and there are many trails of varying lengths and degrees of difficulty.
An easy trail is to the General Sherman Tree, which is the largest tree on earth. The trail is a one-mile in-and-out trail, mostly through pine forests, culminating at the General Sherman Tree.
Another recommended easy trail is the two-mile Congress Loop Trail, which starts at the General Sherman Tree and passes many giant sequoia trees, as well as two small groups of trees.
Highlights include the President Tree, the Chief Sequoya Tree, the McKinley Tree, the Lincoln Tree (down a short side trail), and the Room tree, which is hollowed inside, so you can actually walk inside it.
Another easy trail is the Big Tree Trail, around Round Meadow. This is especially lovely early in the morning and late afternoon when there is a good chance of seeing wildlife, including black bears, who come to forage in the meadow.
Also not to be missed is the Giant Forest Museum. It is a small museum but gives a fascinating insight into the sequoia trees and how they grow.
Seeing these enormous trees in real life is truly awe-inspiring. Photos do not give you a true sense of just how big they are. Visiting Sequoia National Park is not to be missed!
16. Huntington Gardens
Recommended by Daniel from Urban Abroad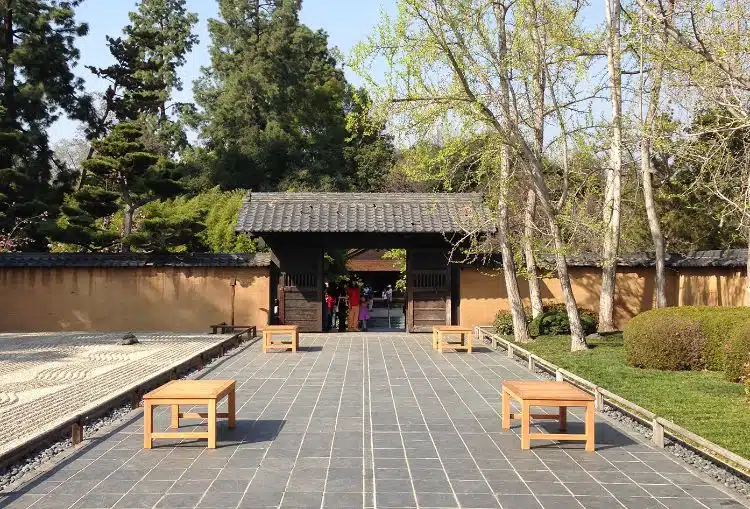 When looking for the best things to do in California, Huntington Gardens should definitely be somewhere near the top of your list.
Located in San Marino this attraction is home to some of the most well maintained garden landscapes you'll like to see on your entire trip. Not only does it offer a wonderful day out, but it also gives you a chance to see how the wonderful gardens change with the seasons.
The gardens appear well-groomed and depending on what time of year you go you can find related activities and show such as the Chinese new year, for example.
Whilst doing some research here for starting an urban garden in my own neighborhood, I found lots of inspiration and new plant species and the Japanese gardens were by far my favorite. There is also a mansion on-site with an extensive European art collection inside plus a library full to the brim with rare historical materials to read.
The staff was really helpful when it came to asking questions related to certain areas of the gardens and navigating the site in general. You can choose to explore the gardens solo or join one of the group tours with a guide.
All in all, Huntington Gardens makes a superior spot for anyone looking to get a peek into what life was like for the ultra-rich back in the 20th century.
If you enjoy nature and don't mind walking then you won't be disappointed by what you find here during your trip to California. Be sure to purchase your tickets online (in advance) to secure your entry to the gardens when you arrive.
17. The California Redwoods
Recommended by Erika from Erika's Travels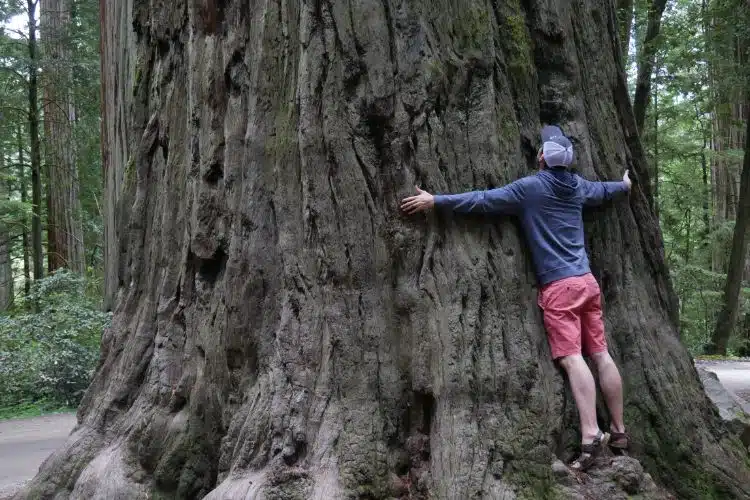 The giant redwoods of northern California are a nature-lover's dream. Their sheer size has made them one of California's most beloved tourist attractions and a top place to visit along the Pacific Coast Highway.
Though the California redwoods extend from the Bay Area to southern Oregon, their most iconic and spectacular groves can be found in the Redwoods International Biosphere Reserve and UNESCO World Heritage Site.
The UNESCO site includes the Redwoods National Park and three California state parks—Del Norte Coast, Prairie Creek, and Jedediah Smith.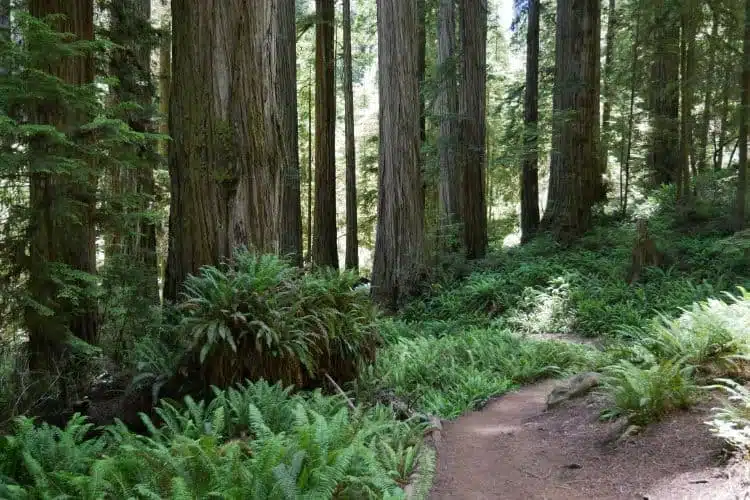 The Redwood National and State Parks consist of a string of protected forests along northern California's coast. The trees in these otherworldly groves frequently surpass 300 feet in height and 20 feet in diameter. They are some of the tallest and oldest living organisms on Earth.
Thanks to their bark's unique ability to store thousands of gallons of water, the towering redwoods have survived for millennia despite frequent wildfires.
The trees glean nutrients from the rich soil at their roots, and from the moist air that blows inland from the coast. Some of California's redwood trees are nearly 2,000 years old.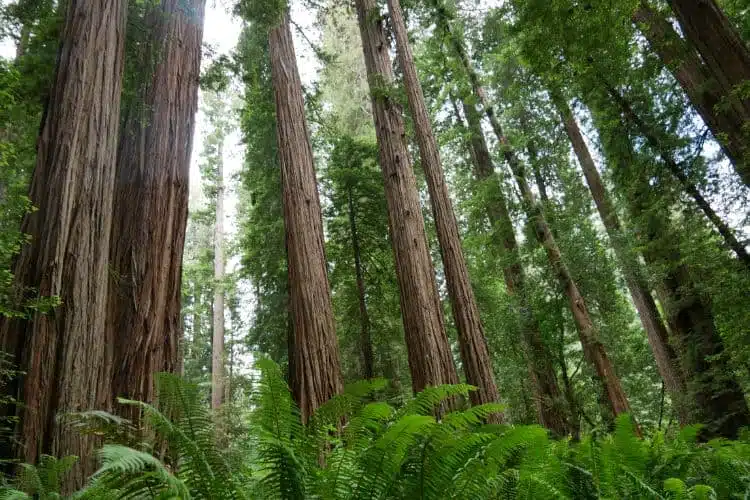 Though California's redwoods are scattered across a number of parks and protected wilderness areas, travelers with time constraints may want to focus on visiting the area's highlight attractions.
Particular points of interest when visiting the Redwoods National and State Parks include Howland Hill Road in Jedediah Smith, the Newton P. Drury Scenic Byway in Prairie Creek, and the Lady Bird Johnson Grove in Redwoods National Park.
18. See Seals, Sea Lions, and More at Channel Islands National Park
Recommended by Megan from Megan & Aram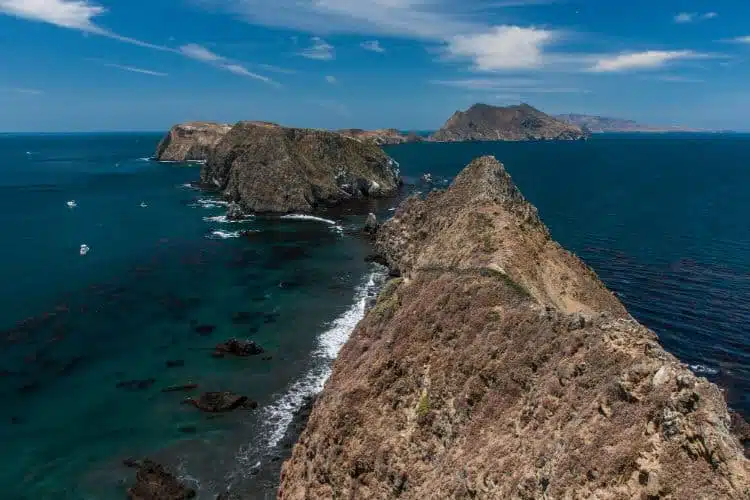 One of the best things to do in California is to head to Ventura or Oxnard and take a boat out to Channel Islands National Park. This natural beauty is made up of five islands with unique biodiversity and landscapes.
The unusual terrain ranges from rare Torrey pine species to harsh scrub brush and more. There are hikes that allow you to go across all of the islands and they each have a campsite if you're looking to stay overnight.
However, what really lures visitors out to the islands is their special fauna. You have a handful of rare species living there and will find everything from Island Foxes (completely unique to the islands) to one of the world's biggest blue whale gatherings in the summer months where 10% of the world's population congregates in one place to feast on the krill-rich waters.
Not only are whales present, but the islands are also home to many species of sea lions and seals and you can see them in a variety of spots along the coasts.
The Channel Islands are renowned for their wildlife-watching excursions and you can find everything from whale watching tours to parasailing tours that offer spectacular views overseas.
If you are planning to visit Channel Islands National Park and you like activities such as kayaking or snorkeling, you should head there in the summer months. If you're looking for fewer tourists and stellar sunsets, the winter months are a fantastic option of a prime time to visit.
Visiting the Channel Islands in California is definitely one of the best things to do in the Golden State.
19. The Mission District in San Francisco
Recommended by Chrysoula from Travel Passionate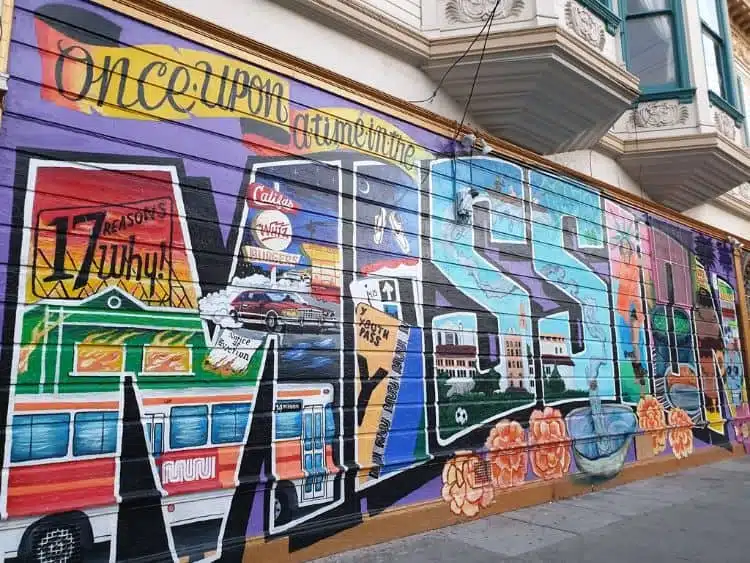 The Mission District in San Francisco is home to one of the largest collections of street art and murals in the world, with color-popping designs gracing buildings, alleyways, and doors all over the area.
The street art here covers all kinds of different topics, from race and human rights to gentrification and the climate crisis, and is ever-changing to reflect the times.
Street art has been present in San Francisco for almost a century, with Diego Rivera (husband of fellow artist Frida Kahlo) having created murals here during the 1930s. Since then, the walls here have been painted on by the likes of Blek Le Rat and Banksy, two world-famous street artists.
Some of the best pieces of work can be found just off 24th Street, on Lilac Street Alley, Cypress Street Alley, Lucky Street, Clarion Alley, and Balmy Alley.
Certain areas are known for having more ephemeral tags and sketches while others feature long-standing murals that were perhaps commissioned or created by collaborating artists.
While you can wander around the streets of Mission yourself to admire the street art, I'd highly recommend taking a tour so that you can learn more about the history of the area and the legal/illegal graffiti scene from someone who has lived and worked here for years.
You could honestly spend hours walking around the street art scene here, so try to aim for a bright, sunny day to ensure you have the best weather for walking and photographing the sites.
20. Hike to the Hollywood Sign
Recommended by Sophie from We Dream of Travel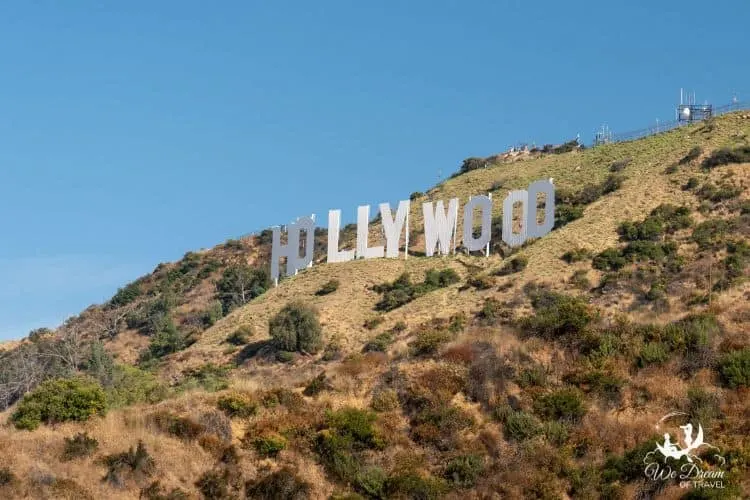 Originally built in 1923, the Hollywood sign has become synonymous with Los Angeles, and no Los Angeles bucket list is complete without a hike to see the iconic sign!
The Hollywood sign is located in Griffith Park, along with the Griffith Observatory and Greek Theatre. Exploring the park is a great way to spend a day in LA.
To reach the sign there are four main trails to choose from, each of which takes you up behind the Hollywood sign.
Brush Canyon Trail – Most popular route. 6.4 miles round trip with 1,050 feet of elevation change.
Hollyridge Trail – Easiest route. 3.5 miles round trip with 750 feet of elevation change.
Burbank Peak Trail – Best photo opportunities facing the sign. 3 miles round trip with 875 feet of elevation change.
Innsdale Drive – Steepest route. 4.6 miles round trip with 750 feet of elevation change
The hikes aren't particularly strenuous for anyone with a moderate level of fitness, however, they offer little in the way of shade. It's therefore worth going early before it gets too hot.
Another advantage of hiking early is avoiding the crowds. If you prefer, there are also tour companies that offer guided hikes to the Hollywood sign.
If you want to see the sign but aren't quite up for the hike, there is a shuttle to viewpoints to see the sign. Alternatively, you can take a private or group tour to some of the best viewpoints of the Hollywood sign.
21. Universal Studios Los Angeles
Recommended by Holly from Globeblogging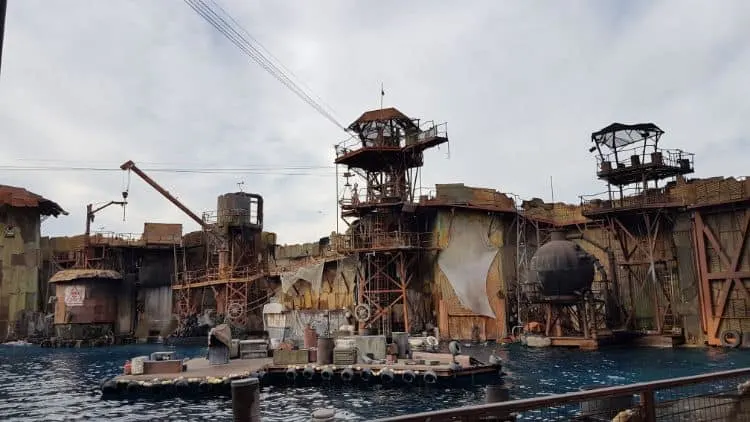 Solo travelers might not automatically think of Universal Studios in Los Angeles as a must-visit on their LA Itinerary, but it caters to the small kids and big kids alike!
It's an absolute must-visit for any movie buff, has plenty to cater to the theme-park lovers too! It also has a dedicated single rider line, which gets used to fill any seat gaps left by odd-numbered groups. As a single rider, you can walk virtually straight on most of the rides.
Many of the rides combine motion with virtual reality with screens flashing the experience before you as the seat wobbles, vibrates, and moves with you in it.
It's a blending done so effectively the rides come with motion sickness warnings and it is hard not to feel like you are flying on a broomstick with Harry Potter. Be sure to try the delicious Butterbeer at the Wizarding World of Harry Potter, and check out the store if you're a fan of the movies.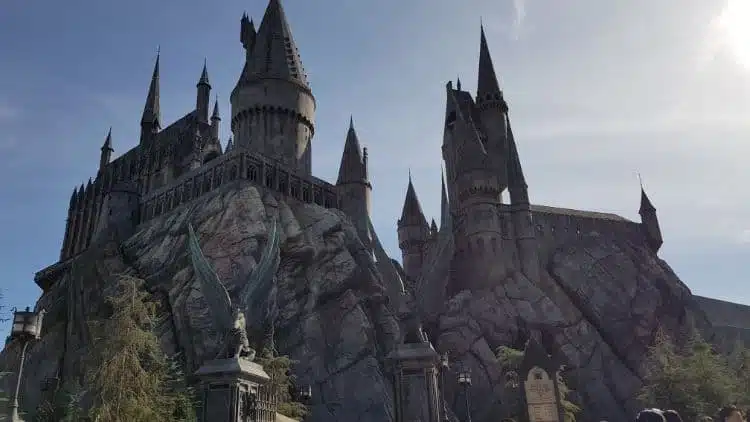 The studio tour will take you through the sets of several shows and prop lots that include famous cars including Knight Rider and Back to the Future.
The set of Amity still has Bruce from Jaws circling the lake and leaping out on cue, before traveling to 3D experiences from King Kong, Jurassic Park, and the Fast and the Furious.
A range of shows is on offer throughout the day, featuring spectacular stunts and even animals.
The Universal Studios app contains maps and real-time queue information so is a great tool for maximizing your time to fit in everything.
22. Yosemite National Park
Recommended by Constance from The Adventures of Panda Bear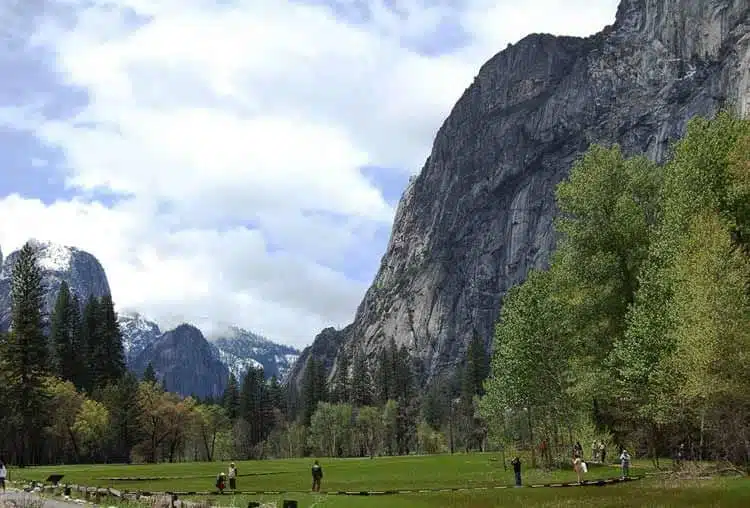 Yosemite National Park is a perfect day trip from San Francisco. The national park is one of the most popular sights to see in California and it is well worth the drive.
Located approximately 3 hours east of San Francisco, Yosemite is easily accessible from northern California and is full of gushing waterfalls, granite rock formations, and scenic hikes.
Some of the best waterfalls in Yosemite are located within the Yosemite Valley. Here you'll find Bridalveil Falls, one of the most recognized waterfalls in Yosemite. You can reach the waterfall by taking a quick 0.5-mile loop trail from the parking lot.
Throughout the Yosemite Valley, you'll be treated to amazing views of the rock formations everywhere. You can even see them from the grassy meadows!
Mirror Lake is a great place to catch the granite mountains and their beautiful reflections on the lake.
There are many amazing hikes in The Valley including the famous Mist Trail. The trail leads to Half Dome however you don't necessarily need to climb Half Dome to see the beautiful parts of the trail.
By taking the Mist Trail itself, you'll be able to see the gorgeous Vernal Falls and Nevada Falls as well as the base of Half Dome at the end of the hike.
Yosemite National Park is definitely one of the best things to do in California.
23. Santa Monica Pier and Beach
Recommended by Kanupriyaa from My Lost Camel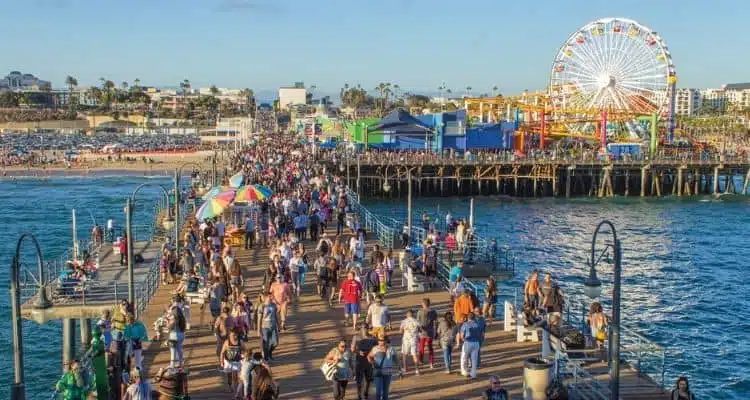 When you think about California, the sun-drenched beaches with the gorgeous ocean and lots of hustle bustle is the typical picture that comes to mind.
Santa Monica Pier at the edge of Los Angeles is the quintessential California pier with local seafood restaurants, lots of rides, and filled with artists selling you their wares.
The Pier is an iconic destination that is popular with both tourists and locals alike. The boardwalk hosts the oceanfront Pacific Park with rides and games to entertain you all day long including the Pacific Wheel that is lit up in different colors every night.
The Heal the Bay Aquarium next door is one of the best aquariums in the country known for hosting more than 100+ species of marine life in its tanks.
Finally, the Bubba Gump Shrimp Co., the best restaurant around has epic views of the sunset and has been a staple food stop for all those that visit here.
The Santa Monica Beach is just a few steps down from the pier with soft warm sand that you can tan on all day long. The best way to experience Santa Monica Pier is to spend the day on the beach and make your way to the pier once the lights come on in the evening for some food and fun.
Santa Monica beach and pier is one of the best things to do in California with all the activities it offers and its adjacency to the oceanfront town center that comes alive at night.
24. Joshua Tree National Park
Recommended by Nicole from American SW Obsessed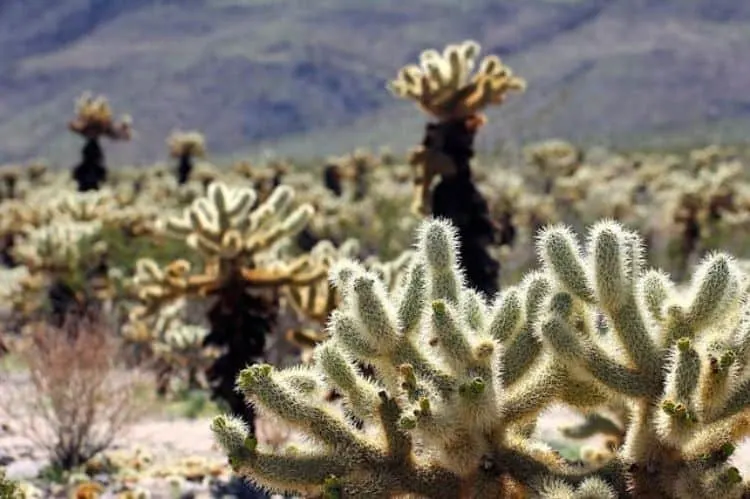 Joshua Tree National Park is located in southeastern California near Palm Springs in the Mojave Desert. The park is named after the Joshua Trees found here which are a type of yucca plant that is native to the Mojave Desert.
One of the best things to do in Joshua Tree National Park is to go hiking. One of my favorite hikes is to Skull Rock. This hike is only 1.8 miles round trip but you can see the fascinating rock that looks like a skull.
It's the perfect photo op in Joshua Tree and you can also see the wildflowers that grow in the park along this trail. It is quite an easy hike.
Another great hike is Ryan Mountain Trail. This trail is a bit more difficult but still doable as long as you are not doing it in summer in the heat of the day.
The trail is 3 miles round trip but you also gain about 1000 feet in elevation. This hike takes around two hours to complete. The best time to complete this trail is between January and May as over the summer months it gets extremely hot and it is not recommended to do this trail then.
Bring lots of water as there is no shade on this trail. It is a beautiful place to watch the sunset and it's definitely a lot cooler then as well.
There are some amazing places to stay near Joshua Tree and this area is known for its star-gazing as there is no light pollution.
25. Enjoy the gorgeous coastline along San Diego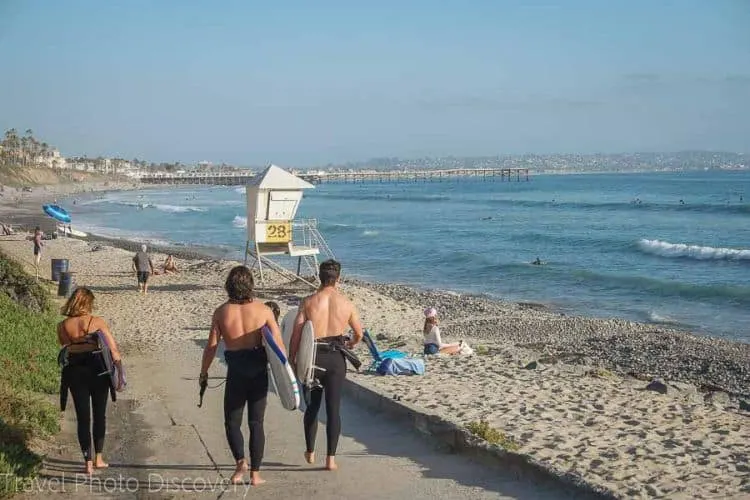 One of the best things to enjoy in San Diego is the gorgeous beaches you can enjoy around the city.
You can visit a variety of popular beaches covering the gamut of wild and rugged, fun boardwalk venues with biking promenades and thrill rides or wide expansive beaches to explore.
Coronado beach fronting the iconic hotels is a perfect spot to find your area to lounge or how about the beach boardwalk area at Mission Beach with fun rides, biking promenades, and a gorgeous beach to enjoy.
For more solitary and quiet places to enjoy, check out the gorgeous cliffs and coves at Sunset Cliffs or Scripps beach or the rugged cliffs and beach at Torrey Pines.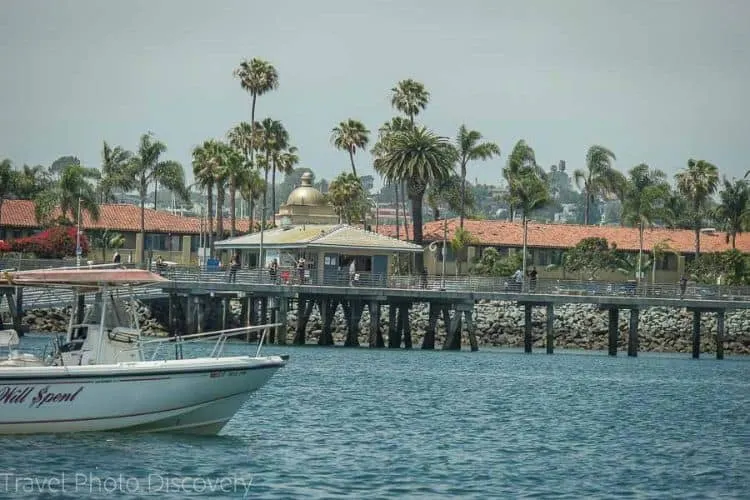 Sunset along the coast and beach areas of San Diego are really spectacular to enjoy at the end of the day.
There's so much to see and do in San Diego. When you are done exploring all the wonderful beaches in the city, check out the top places to visit in San Diego for more inspiration and details to visit many of the fantastic attractions, historic sites, and unique places around the city.
Get Your Guide helps you find the best tours wherever you are heading to. It's usually the first website I check when I plan a trip to a new place.

26. Hike the Skyline Walk to the Aerial Tramway Top Station in Palm Springs
Recommended by Jordan from Inspired by Maps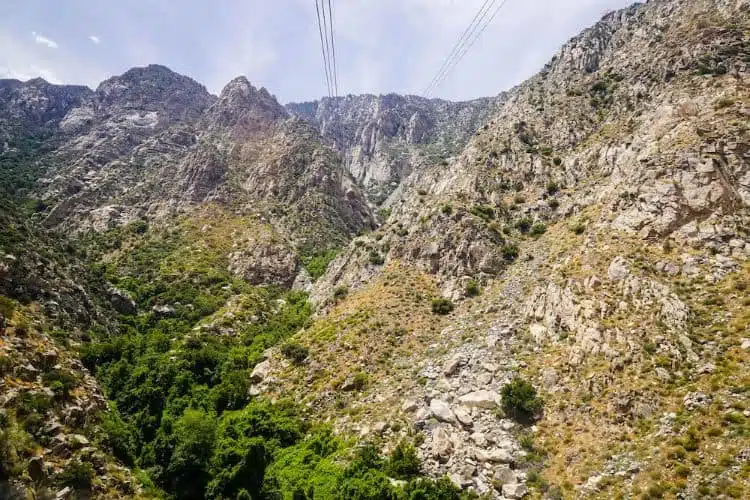 One of the best things to do in California has to be hiking the Skyline Walk to the Aerial Tramway Top Station in Palm Springs. It's hot, hard, and oh-so-grueling, but the views and sense of achievement make it all worthwhile.
The hike itself is 15.6 kilometers (9.6 miles) and follows a point-to-point route that leads you from the scorching floor of the Palm Springs Valley / Colorado Desert up to the often-frigid Mt San Jacinto State Park.
As you might imagine achieving this temperature differential, the hike is relatively vertical. As such, the hike is challenging and strongly suggested for experienced explorers only, but in the positive column, there are fantastic views, beautiful wildflowers, and an excellent workout.
The path is primarily used for walking from March to September and planning is critical since the peak of the hike in winter months can be icy and/or frozen.
The skyline trek takes considerably longer after a heavy snowfall, and therefore not as pleasant — and not recommended in these conditions unless you know exactly what you are doing.
You will need to be excellently prepared if you'd like to attempt it. It's a tough climb, but use caution, take a power pack, water snow walking equipment, and poles — and you'll be in for the experience of a lifetime.
It's a sequential climb up and, thankfully, you can take the tram back down from the top to rest your legs. Just check the Palm Springs tramway is running before you head out, as it is sometimes closed for repairs – usually in September.
We started at 7 am and reached the top at 4 pm, with lots of rest. It cannot be overemphasized; the Skyline Walk to the Aerial Tramway Top Station is an arduous affair with 7-11 hours needed to complete.
There is no shade along the way, but that also means you have unencumbered views the entire time.
27. Point Reyes National Seashore
Recommended by Sarah from Travels of Sarah Fay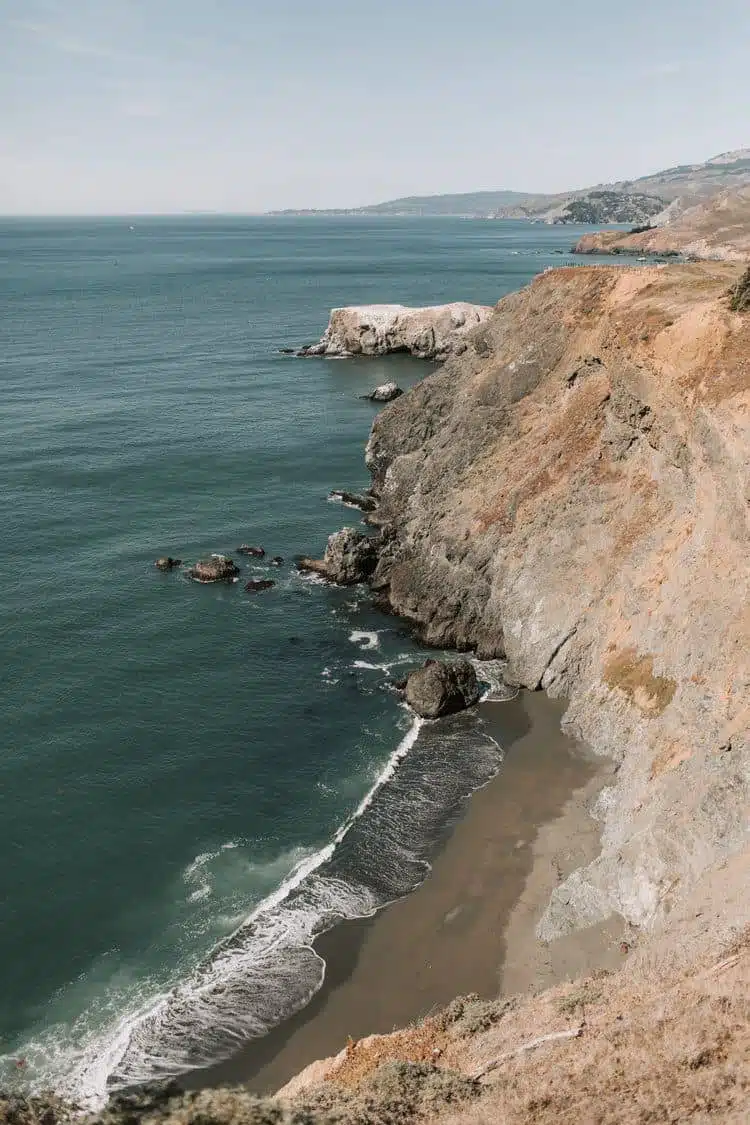 Point Reyes National Seashore is a gem, located about an hour and a half north of San Francisco.
After exploring Muir Woods and Muir Beach Overlook, head a short way to see the dramatic landscape of expansive beaches, stony headlands, and wonderful sightings of wildlife like the Tomales Point Tule Elk on the reserve.
Also, don't forget to stop at the Cyprus Tree Tunnel. This beautiful country road is highly recognizable from the many Instagram posts; however, it truly is a nice stop on the road trip towards the Point Reyes Lighthouse.
It is located halfway between the visitor's center and the lighthouse. The best time to come here is at the Golden Hour to see the light hit the trees to give a dramatic effect.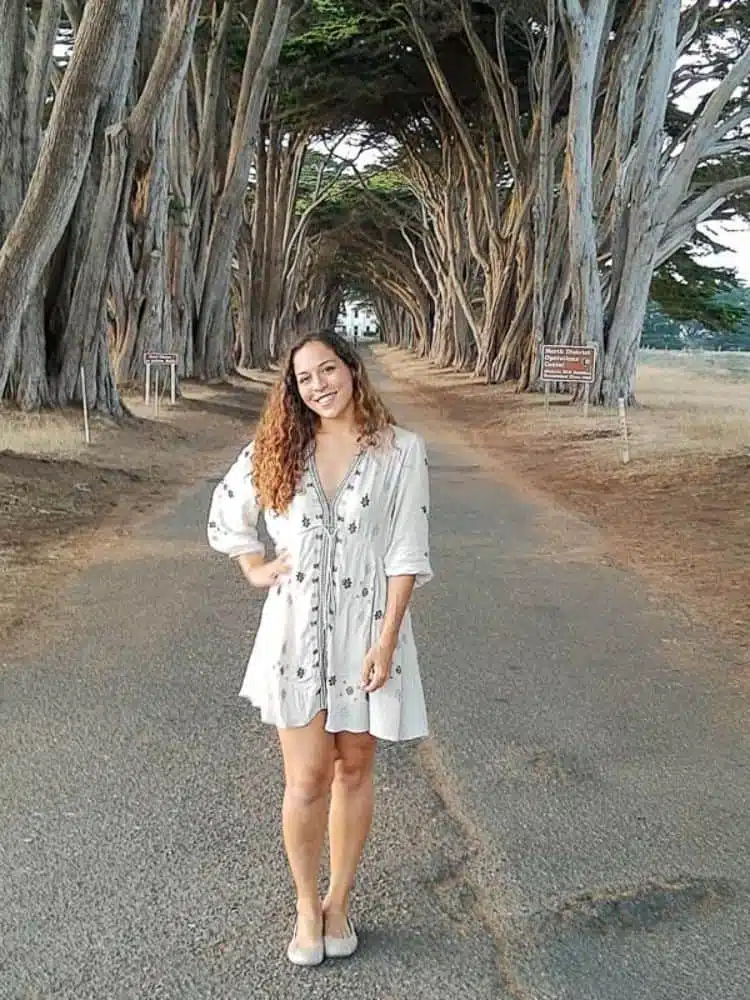 Another, amazing spot to explore is the coastal cliffs here you can see Alamere Falls a coastal cliff waterfall.
Finally, if you happen to be at Point Reyes during the Gray Whale migration from January through April it is just nice to take a nice hike to the beach to watch them pass by.
The sculptured beach is about a 5.4-mile hike round trip and is a great spot to watch the waves hit the cliffs.
28. Visit San Diego Zoo
Recommended by Maria from San Diego Explorer
The San Diego Zoo is widely regarded as one of the best in the world and it should definitely be on your list of things to do in California.
It has been named Best Zoo in World for many years in a row and as a San Diego local, it is one of the top highlights that I recommend, when my friends and family from out of town come to visit San Diego.
The San Diego Zoo is located right in the heart of the city, inside the famous Balboa Park. Parking is free, which is a nice change from most other Zoos or attractions.
To get the cheapest tickets, I recommend checking various sales sites, as they often have discounted tickets. Students, seniors, military, and AAA members get a 10% discount, so make sure you bring those IDs.
After you enter, I recommend you do the bus tour first. That way, you get to see a large portion of the park, get a good overview of what there is to see and do, and then you can decide in which areas you want to spend most of your time.
You'll also learn about the best times to visit which animals, feeding times, etc. Also, the San Diego Zoo is huge and especially if you are visiting with kids, you'll be happy for every mile you don't have to walk.
The Sky Tram is also a must. You'll get some great views over the Zoo, Balboa Park, and the San Diego Skyline.
When you visit San Diego, definitely put the San Diego Zoo on your itinerary.
29. Hike Mt. Whitney
Recommended by Jenny from Limitless Hiker
At 14,505 feet, Mt. Whitney is the highest point in the lower 48 states. This is a bucket list hike for any hiker. There are several trails that lead to the top, including the John Muir Trail and the High Sierra Trail, but the shortest route is a 22 miles round trip with 6,656 feet of elevation gain.
This isn't an easy trail, but with proper training, planning, and acclimating, this is a doable hike or backpacking trip.
One of the best ways to experience this hike is at sunrise. The entire mountain glows pink as the sunrises from the East.
The best time to hike Mt. Whitney is from mid-July through September. The mountain is usually still covered in snow through June and early July, which makes the summit hard to achieve without a proper mountaineering experience.
But in the summer months, the trail is fairly easy to follow and doesn't require any technical training outside of fitness training and preparing for the altitude and the duration of the hike.
The best way to hike Mt. Whitney is to break it up into a 2 or 3-day backpacking trip. It can be done as a long day hike, but breaking it up gives you more time to acclimate and makes the hike overall more enjoyable.
Permits are required for day hiking and backpacking Mt. Whitney. The permit system first runs a lottery early in the season.
After the lottery, the remaining permits go on sale through recreation.gov. If you don't get permits in the early season, keep checking! There are always last-minute cancelations.
For more information on the Mt. Whitney hike, planning for it, the permit system, and the trail itself read through this blog.
30. Exploring Lake Tahoe
Recommended by Sierra from Free to Travel Mama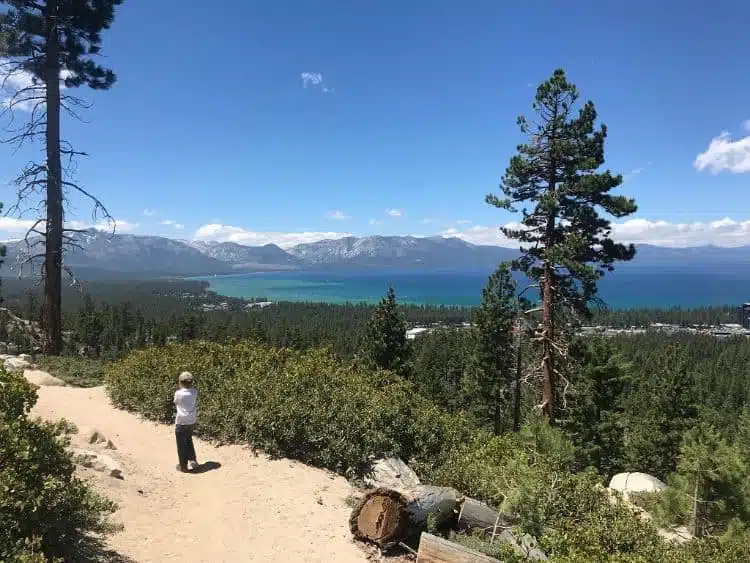 Exploring Lake Tahoe, a crystal blue alpine lake nestled in the basin of the Sierra Nevada mountains is one of California's best things to do in any season. Its deep blue water, evergreen forests, and snow-capped mountains offer beautiful vistas from any point around the lake.
Summer, fall, and spring all offer perfect weather for hiking and biking around the lake. The new East Shore Trail is highly recommended for all ages and abilities with its paved lakeside path that stretches close to 2.5 miles from Incline Village to Sand Harbor.
Take the short detour path over to Hidden Beach for a gorgeous space ready for a picnic or dip in the chilly water for a swim.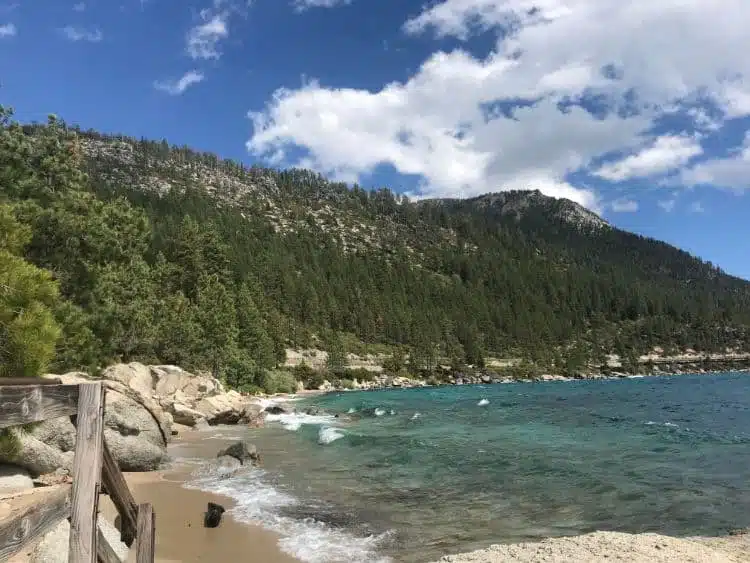 Fall weather brings leaf-peeping opportunities on your hikes as the aspens turn golden. If you love to chase waterfalls, then Spring is your best bet as the snow runoff causes gushing waterfalls that are quite a sight to see.
Summer will allow you to cool off on one of the many beaches after your morning hike. Sand Harbor, Meeks Bay, and Zephyr Cove are all great choices for swimming during warm days. Arrive early during the peak season to make sure you are able to grab a parking spot!
Winter turns the lakeside villages into winter wonderlands with plenty of opportunities for snowshoeing the hiking trails, skiing at one of the many mountaintop resorts, or just relaxing in an adorable cabin with a hot chocolate. No matter when you visit Lake Tahoe to explore, the options for sightseeing and adventure are plentiful!
31. Ride the Palm Springs Aerial Tramway
Recommended by Carol Perehudoff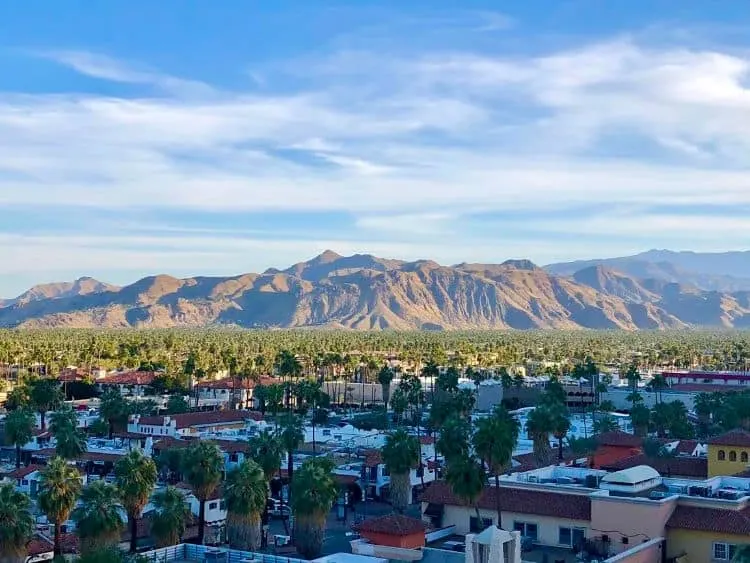 Bring your camera if you ride the Palm Springs Aerial Tramway – the cliffside views are dramatic, and a trip on the tramway is one of the most popular activities in Palm Springs.
If you've been lying by the pool at one of the sun-baked Palm Springs resorts be forewarned: you'll want to bring a sweater for the trip. Once you've slid up the side of the Chino Canyon into the San Jacinto Mountains, you'll find it's about 30 degrees colder than it was on the canyon floor.
That's what happens when you climb to an elevation of more than 8,500 feet.
While the rugged wilderness of the mountains at the top is breathtaking, the trip on the tramway is literally as much about the journey as it is about the destination.
The Palm Springs Tramway is the largest rotating tramway in the world, and the 10-minute 2.5-mile journey is an unforgettable ride as the car rotates slowly, offering endless views of Palm Springs and the Coachella Valley below.
At the top, there is a lot to do. At the Mountain Station, you can grab a bit to eat, check out the observation decks, and visit the modest-sized natural history museum.
For a more in-depth look at the history and construction of the tramway, truly an engineering marvel, watch a short film at one of the Mountain Station's two documentary theaters. After that, you can head outside to explore some of the numerous hiking trails.
32. Parasailing over the Catalina Island
Recommended by Ossama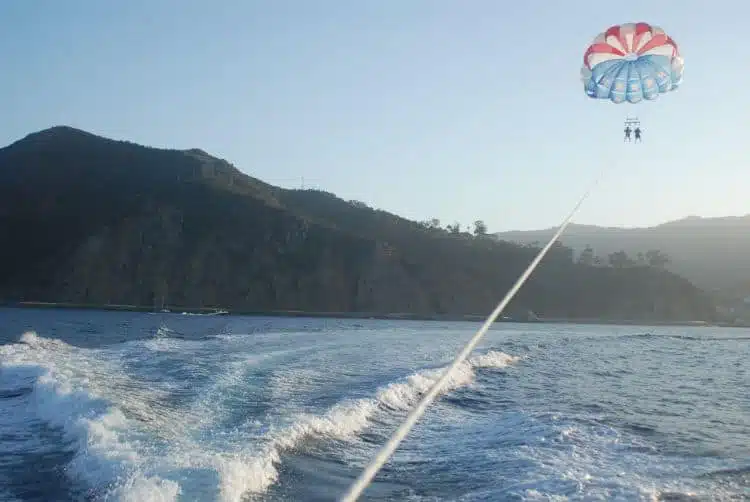 Would you like some intense adventure or perhaps a memorable experience? Of course, the answer is yes, so let me introduce you to Catalina Island.
Located between the south and southwest of long beach is the beautiful Island of Santa Catalina. In the distant past, the Island served several activities that included hunting, smuggling, and gold-digging.
This was a long time ago before William Wrigley Jr. transformed it into a tourist destination that offers interesting memories and fun stuff.
The weather in Catalina Island is perfect for adventurers and thrill-seekers. Currently, one of the most daring and exhilarating activities on the island is parasailing. This is a fun activity that will have you wearing a parachute and souring through the air while a boat pulls you along.
It is the closest thing to be a bird so don't be surprised if you find it hilarious and intense. The truth is, nearly everyone is scared of heights but that should not stop you from having a little fun, especially when it is under professional supervision in a safe environment.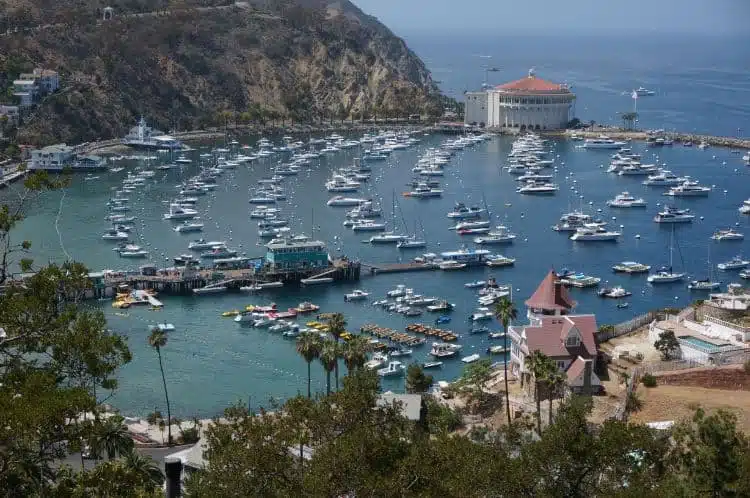 One of the beauties of parasailing is that you get the most amazing views of the island from hundreds of feet above. That can put things into perspective as to how intriguing nature is and how much beauty life holds.
We can both agree that the sweetest moments are the ones shared; this is why you should parasail with a friend so you both get to laugh and scream together while the cool winds kiss your skin.
This is one of the most beautiful things to do in California and it will leave you smiling sheepishly whenever you think back to it.
33. Go Wine Tasting in Sonoma (With a Side of Redwoods & Beaches)
Recommended by Allison of California Crossroads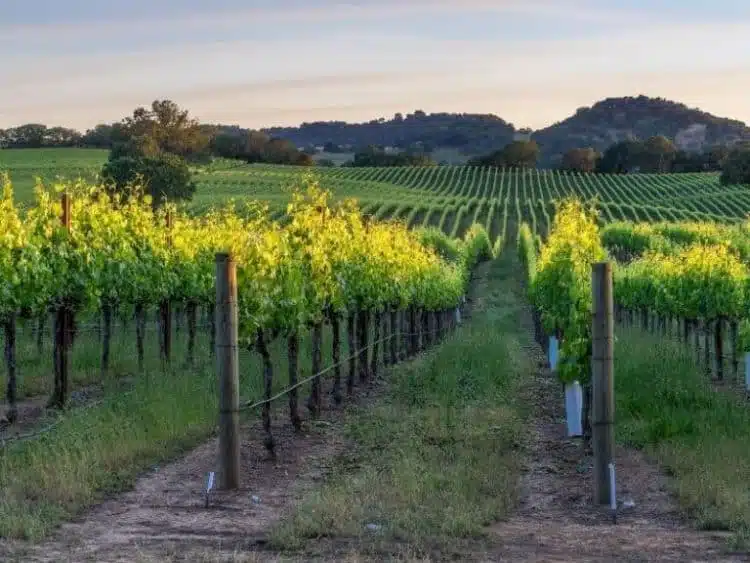 One of the coolest places to visit in California is Sonoma County, where you can indulge in delicious wine tasting at a fraction of the cost and pretense of Napa and also enjoy some time in the redwoods and on the beach.
In a way, Sonoma is California in miniature. You have the redwoods of Armstrong Woods near Guerneville, where you can take an epic hike through these beautiful otherworldly giants.
You have the coast of Jenner, where you can see the Russian River emptying out into the Pacific Ocean beautifully. And you have wineries literally everywhere you look, though my favorites are centered around Sebastopol, Healdsburg, and Sonoma.
A few specific wineries I love are Iron Horse Vineyards near Sebastopol for sparkling wines, Hanzell Vineyards outside of Sonoma for its Sauvignon Blanc, and Simi Winery near Healdsburg for its delicious Pinots.
In terms of beaches, you should visit Goat Rock Beach in Jenner, right next to where the Russian River empties into the Pacific, as well as the beaches of Gualala and Bodega Bay.
For redwoods, you should check out Armstrong Woods, but also don't miss a drive down Bohemian Highway and stop off in Occidental to do a zipline through the redwoods with Sonoma Canopy Tours.
Riverfront Regional Park in Healdsburg is also another great spot for redwood hikes.
Redwoods, beaches, and wine: it doesn't get any more California than this!
Best Places to visit in the USA
About the Author
More info
Best VPN for Travel: ExpressVPN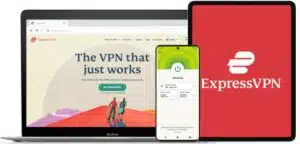 Heading abroad? Use ExpressVPN to access your social media accounts, unblock your favorite entertainment sites, and stay connected with friends and family. And get cheaper flights, of course.
Pros
✅ Next-gen, high-speed servers in 94 countries
✅ Works on iOS, Android, Windows, Mac, Linux, browsers, and more
✅ 256-bit AES encryption protects your data, even on hotel Wi-Fi
✅ Unblocks Netflix and other streaming sites
Cons
❎ No dedicated IPs
Get 3 extra months free of ExpressVPN when signing up for a 1-year plan. That's a 49% saving and a monthly cost of just $6.67! You also get a 30-day money-back guarantee.