Are you looking for fun things to do in Kansas City? We've come up with a great list of city activities and attractions, including some of the free things to do in Kansas City.
You will never run out of fun things to do in Kansas City.
The place is filled with interesting museums to explore, from Arabia's sunken cargo to Glore's Psychiatric Museum.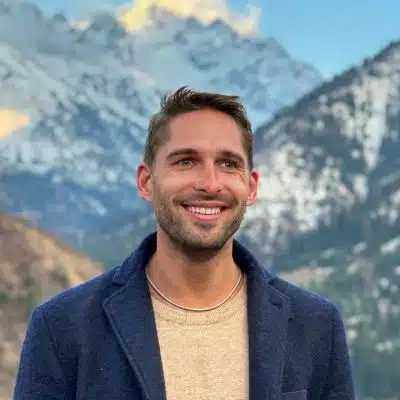 The city is also full of things to do for families. Some great Kansas City attractions for all ages include SEA Life Aquarium, Overland Park, and Worlds of Fun.
What tops all of these, though, is that a good time in the city does not need to cost a dime. Check out our list of free things to do in Kansas City at the end of the article.
Read also: Best places to visit in the USA
Fun Things to do in Kansas City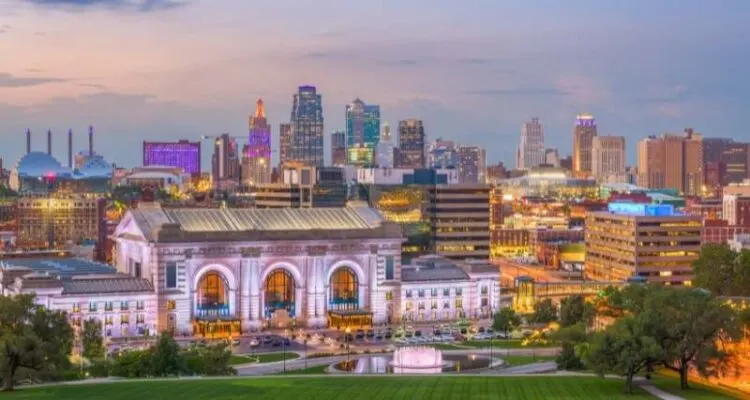 1. Buy local produce at the City Market
Should you find yourself in Kansas City on weekends, be sure to visit the Farmers Market, which happens at 5th & Walnut. Don't be surprised if you end up bringing home more than what's on your list!
You can buy fresh local produce and even ethnic food and ingredients from the 140+ stalls that make up the Market. Many owner-operated shops sell lovely items such as apparel, jewelry, flowers, and many others.
Trading has long been part of the City Market's history. As early as 1857, it has been a prime commerce center of Kansas City.
2. Visit the Arabia Steamboat Museum
If you missed the Farmer's Market, which only happens on weekdays, there are still a handful of things that you can do at the City Market.
One of them is a visit to the Arabia Steamboat Museum. The museum houses precious items from the 200-ton cargo that Steamboat Arabia carried when it sank in 1856.
Fancy seeing the world's oldest pickle? That and much more await as you discover what Bob Hawley and his sons unearthed back in 1987.
Because the sunken ship found its way beneath a cornfield, light and oxygen could not penetrate and ruin Arabia's cargo.
3. Explore the neighborhood of Westport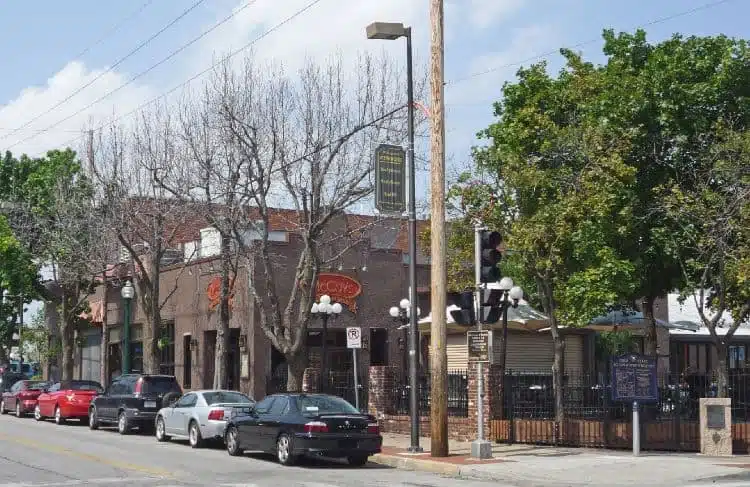 Many of the best things to do in Kansas City can be found in Westport, so make sure to allot at least a day to explore this neighborhood.
Follow the walking trail that takes you back to the historic Battle of Westport. Afterward, prepare to see what Westport is most known for – its entertainment and nightlife.
The place is filled with great restaurants to try and bars to hop to.
For a fun ending to your night, head over to the iconic Kelly's Westport Inn. Have some of their daily drink specials as you hang out at Randal's Rooftop.
4. Attend a game at the Kauffman Stadium
The Kauffman Stadium is the proud home of the Kansas City Royals of the American League. Attending a game here is one of the fun things to do in Kansas City.
Also known as The K, this stadium has been widely praised with the Dodger Stadium in Los Angeles for being purposefully built for baseball.
For the adults, check out the Craft and Draft featuring the Boulevard Brewing Company and choose from the 75 beer varieties on-site. Get to enjoy the game in the comfort of your bar chair with a glass of local brew in hand.
5. Shop at the Country Club Plaza
If you like to have a stroll and have a break from your hectic tour itinerary, blow off some steam at the Country Club Plaza.
It's the perfect place to have a well-deserved retail therapy because you have many of the best brands all in one place. The outdoor shopping setting, complete with Spanish-style architecture, makes your time even more enjoyable.
A visit to the Country Club Plaza can easily be one of the free things to do in Kansas City if you do not intend to spend. Marvel at the buildings and enjoy the water fountains – a laid-back afternoon well spent.
6. Check out what happens during First Fridays
The Crossroads Arts District becomes even livelier every first Friday of the month as the neighborhood converges to showcase everything it is known for: art, food, and live music. It's like summing up the best fun things to do in Kansas City!
The fun starts at five in the afternoon as art gallery tours commence. Hop from one venue to the next, and by nine in the evening, find yourself a spot to settle in.
Do you adore jazz music? Green Lady Lounge is right around the corner. How about a taste of the famous Philly Cheesesteak from Grinders? Surely, you won't say no to that.
7. Amuse yourself at the National Museum of Toys and Miniatures
Toys have the capability of bringing back fond memories of childhood, back when all things are simpler and smaller to your sight.
Kids and adults alike will truly find a visit to the National Museum of Toys and Miniatures rewarding and fun.
What started as a small museum featuring the collections of Mary Harris Francis and Barbara Marshall has now become the home of 72,000 objects and counting!
Some of the toys you will see here are intricate dollhouses, old games, and tin cars. Within the miniature collection, you will find various room settings complete with small furniture.
8. Explore Union Station
The Union Station's building alone is already a sight to behold. The Grand Hall, with its 95-foot ceiling adorned with grand chandeliers, never fails to impress even the most hurried passenger.
Like the Union Station in Denver, this place in Kansas City is both a transport hub and a tourist destination.
The Union Station is a functioning transit station, with Amtrak stopping to serve this area in Missouri and beyond.
What goes beyond this purpose is truly awe-inspiring. You will find a planetarium, a movie theater, and a science center in the same venue, among many others.
9. Visit the Kansas City Zoo animals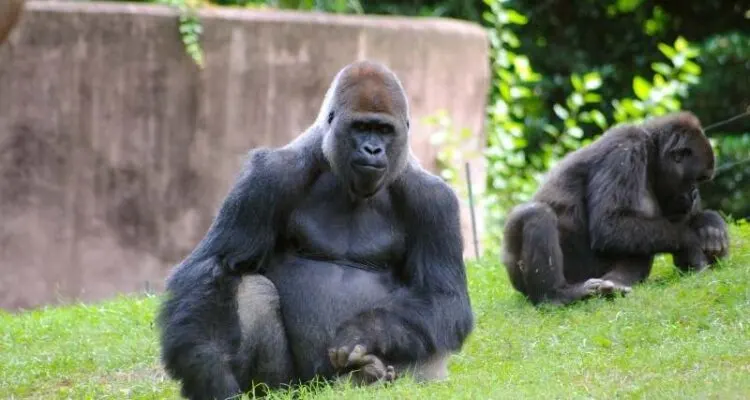 A visit to the City Zoo is among the fun things to do in Kansas City.
It started in 1907 as a dream to make the largest zoological garden in the US. It first opened with only a few animals under its care until it evolved and became an award-winning zoo.
The Kansas City Zoo that you will see now spans 202 acres filled with animal shows in every corner. Choose to go on an African Sky Safari to see past zebras and giraffes as you travel 40 feet above the ground.
Head over to Stingray Bay and let your experienced guide help you get close with and feed Cownose and Southern Stingrays.
10. See the National WWI Museum and Memorial
Described by the museum as "the conflict that changed the world," World War I is in the spotlight in this Kansas City attraction.
At the Main Hall, you will find documents from different media that tell stories about the First World War. Some of the other exhibitions here include artworks of the war.
If you like to dig further into this historic event, join the Battlefield Tours, hosting the museum. Explore parts of northeastern France that are key locations in the understanding of World War I.
11. Stay at the 21c Museum Hotel
Contemporary art is the main focus of 21c. The museum seeks to provide a 75,000-square foot platform to emerging 21st-century artists.
Luftwerk's Linear Sky is one of the art installations that are hard to miss here. As you pass through the entrance hallway, you get treated to an optical illusion that makes use of multi-colored LED lights.
Come to the museum – but stay for the hotel! The iconic Savoy Hotel and Grill building has 120 guest rooms and suites that are masterpieces of their own.
The 21c Museum Hotel has other branches in many of the best places to visit in the US, including Chicago.
12. Eat at the Power and Light District
Eating and drinking your heart out are among the fun things to do in Kansas City – and there is arguably a no better place to do these than at the Power and Light District.
The neighborhood is an eclectic mix of things that revolve around a good nightlife.
If you like some adult fun, you are sure to find PBR Big Sky appealing. This country bar is known for its great beer and its mechanical bull that's begging to be challenged!
Howl at the Moon is the place to be if live music and entertainment is what you like. Grab some drinks (served in buckets) and dance the night away!
13. Tour the Arrowhead Stadium
The Arrowhead Stadium is the home of the Kansas City Chiefs. Any football fan who finds himself spending a day or two in Kansas City, Missouri, must pay a visit to this stadium.
Check the schedule and catch a Kansas City Chiefs game.
Tour the Arrowhead Stadium privately and enjoy 90 minutes of a great time going behind the scenes and getting to the different areas of the ballpark.
In this guided experience, you get to explore the press box, the CommunityAmerica Level, the locker room, the field, and the Chiefs Hall of Honor.
14. Bring the family to Overland Park
If you are looking for things to do in Kansas City with kids, you should consider taking the whole family to Overland Park.
The Museum at Prairiefire is a true crowd pleaser. While photography enthusiasts get stuck in the building's artful facade, a full-sized replica of the Tyrannosaurus rex awaits the curious one inside.
If you have come to relax and unwind at Overland Park, you have 300 acres of paradise in the Arboretum. Spend a full day discovering what's on every hiking trail and be surrounded by lush gardens set in a highly interactive environment.
15. Tour the Boulevard Brewing Company
Touring the Boulevard Brewing Company is on everyone's list of fun things to do in Kansas City. From its humble beginnings in 1989, the Boulevard now proudly ships beer to numerous US states.
Sign up for a guided tasting tour and learn more about the company's history and love for brewing. Get to know more about what goes into your precious drink and taste different beers as you go along!
Before you go, head to the Retail Shop and grab a keepsake or two to commemorate your great experience at the Boulevard. They have everything you might want from the trip – from beer mugs to fashionable apparel.
16. Celebrate Fountain Day
Kansas City IS the City of Fountains, so naturally, there is a Fountain Day celebration showcasing the city's prized gems.
The history of the first fountain in Kansas City goes back to the 1800s, when their primary purpose was to give water to thirsty animals. Soon after, drinking fountains for residents and visitors followed, and with the construction of each amenity comes the artistic expression that's begging for an audience.
Today, the City of Fountains Foundation takes pride in caring for existing fountains and purposefully building new ones. Once April comes, all of the publicly operated fountains get groomed for the Fountain Day celebration.
17. Visit SEA Life Kansas City Aquarium
If you are fond of marine animals, a tour of the SEA Life Aquarium is one of the best things to do in Kansas City for you.
A total of eleven interactive zones are yours for exploration. Some of these are the Rockpool Exhibit, the Doodle Reef, and the Tropical Ocean Exhibit.
Get ready to meet some of the most amazing creatures that live underwater. Learn about the different species of sharks, seahorses, turtles and rays, among others.
Aside from Kansas City, SEA Life is also in other US cities like Arizona, Orlando, and New Jersey.
18. Try Tree Climbing
I'm quite sure most of us have done tree climbing as children, but did you know that you can climb trees for leisure even as adults?
Tree climbing is one of the fun things to do in Kansas City. Being up there, surrounded by branches and away from the ground – it's a feeling like no other.
Join a group that comes to different locations around the city to climb trees safely. Learn the rope system with experienced guides and enable yourself to relax as you stay on top.
If you are waiting for the perfect excuse to climb trees just out of pure pleasure, this Kansas City activity is for you!
19. Catch a performance at the Kauffman Center for the Performing Arts
Your Kansas City itinerary should be a good mix of entertainment and culture. There are Kansas City attractions that effortlessly merge both, and one of them is the Kauffman Center for the Performing Arts.
Described as "one of the most beautiful concert halls in the world," it is up to your senses to prove this true.
The Kauffman Center for the Performing Arts is home to the Kansas City Ballet, the Lyric Opera, and the Kansas City Symphony. During your visit to the city, check out what's on schedule and make time to catch a performance or two.
20. Solve escape rooms at Breakout KC
Getting the whole group all worked up is one of the fun things to do in Kansas City.
A different kind of adrenaline fuels your body once it is challenged, and there is no better – and safer – way to experience this but in Breakout KC.
Pick an escape room and try your best to work together to solve the mystery in no time.
The Truman Room is by far the most challenging in Breakout KC's River Market branch. Ranked nine out of ten in terms of difficulty, see if you can determine who's the mole to help the President win the elections.
21. Have fun ax-throwing at the Go Ape Zipline & Adventure Park
Ziplining is on our list of things to do in Kansas City with kids, and you can do this at Go Ape's adventure park.
When it's time for the adults to play, gather all your strength and prepare for an afternoon of ax-throwing. You might not know how fun the activity is – until you get hold of that two-pound hatchet.
The thick forest is your playground as throwing techniques get learned and perfected.
Are your friends up for the challenge? Compete with them in a friendly game of ax-throwing and see who crushes the target the best.
22. Listen to jazz at the Green Lady Lounge
Jazz music is deeply embedded in the culture of Kansas City, Missouri. That is why a visit to the city is not complete unless you see a jazz performance.
The famous Green Lady Lounge is among the best places to listen to jazz in the area. Catch local artists share good times and entertainment to visitors and regular patrons of the restaurant.
If you are searching for great date venues while in Kansas City, the Green Lady Lounge will not disappoint. With its vintage feel, handcrafted drinks, and soothing music, a perfect night is within arm's reach.
23. Discover unusual things at the Glore Psychiatric Museum
Unusual cannot even properly describe the things you will be seeing inside this attraction. One thing is for sure: if you are on a hunt for unique things to do in Kansas City, a visit to the Glore Psychiatric Museum will top the bill.
The idea for this type of museum started when George Glore and his team built full-size replicas of primitive treatment devices for the mentally challenged for an event. They did a really good job that a full museum was born out of their designs.
Today, you can see the same replicas and so much more at the Glore Psychiatric Museum.
24. Bring the family to Worlds of Fun
From thrilling rides to family-friendly attractions, Worlds of Fun in Kansas City had the whole family in mind when building this massive amusement park.
If there is one challenge that you should not say no to, it must be the "Mamba Coaster" dare. During its debut, it was the tallest and fastest worldwide!
A trip to the Worlds of Fun will always be part of every visitor's list of fun things to do in Kansas City. The joy you experience in this amusement park is something you would want to reminisce about on your next visit to the city.
25. Taste some world-class barbecue
Eating is one of the fun things to do in Kansas City, and while you are here, you should not miss out on probably the best barbecue you will ever get to taste.
Just how world-class this food is, you ask? It is so special that there are tours dedicated primarily to devouring Kansas City barbecues!
Go to famous barbecue restaurants and discover hidden local spots as you sample endless varieties of barbecued ribs, pulled pork, smoked turkey, and so much more.
Free Things to do in Kansas City
1. Ride the KC Streetcar
Visitors in Kansas City, MO, either for business or leisure, will take delight in riding the KC Streetcar. The project runs for two miles and is at Mainstreet in downtown Kansas City.
The KC Streetcar connects the area of River Market to Crown Center and Union Station. Its 16 stops bring you to interesting places within the route.
You can easily make an itinerary out of the KC Streetcar's northbound and southbound trips. What's best is that riding the Streetcar is absolutely free of charge!
2. See what's interesting at the Nelson-Atkins Museum of Art
Imagine seeing a shuttlecock that is 18 feet high… Now imagine seeing three more of them! All these and more can be found at the Nelson-Atkins Museum of Art.
Visiting this museum is one of the free and fun things to do in Kansas City. Among the must-see highlights of the museum include the interactive sculpture called Glass Labyrinth. It was made by minimalist artist Robert Morris.
I hope you do get hungry after perusing all the interesting artwork because a true feast awaits. Dine at the Rozzelle Court Restaurant and be served gourmet dishes amidst a 15th-century Italian courtyard.
3. Visit the Hallmark Visitors Center
A visit to the Hallmark Visitors Center is among the free things to do in Kansas City. It is located at the Crown Center and other Kansas City attractions such as the Legoland Discovery Center and SEA Life Aquarium.
You can easily tour the Hallmark Visitors Center on your own. Know the history behind this iconic brand, see how a bow machine magically makes anything extra special, and discover some of the most memorable Hallmark Keepsake Ornaments on display.
If you prefer to have a guide with you, a full-guided tour takes you through the center for 60 minutes.
4. Federal Reserve Bank of Kansas City's Money Museum
Have you ever dreamed of seeing a gold bar in person and trying to see how much it weighs?
While getting one normally calls for about $500,000, it is actually among the free things to do in Kansas City.
The Money Museum is home to the Gold Bar exhibit, along with other currency-related installations. Go on a self-guided tour and have fun discovering interactive exhibits that make learning about the economy enjoyable for all ages.
Before you go, make sure to collect your free money. Yes – one bunch per visitor, the only catch is that it comes in shredded form!
5. Kemper Museum of Contemporary Art
Since it opened in 1994, the Kemper Museum of Contemporary Art has been one of the most outstanding modern and contemporary museums in the United States. Every year, there are about eight to twelve exhibitions presented in the museum's galleries.
Aside from that, they also hold lectures, concerts, workshops, and other creative programs for the benefit of the visitors.
In between tours, have a break at Café Sebastienne and sample their contemporary American menu while you dine amidst museum collections.
Enjoy touring the Kemper Museum of Contemporary art at no cost because it is one of the free things to do in Kansas City.
Best Places to visit in the USA
About the Author
More info
Best VPN for Travel: ExpressVPN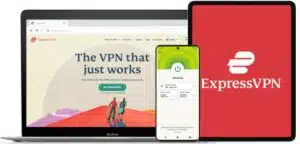 Heading abroad? Use ExpressVPN to access your social media accounts, unblock your favorite entertainment sites, and stay connected with friends and family. And get cheaper flights, of course.
Pros
✅ Next-gen, high-speed servers in 94 countries
✅ Works on iOS, Android, Windows, Mac, Linux, browsers, and more
✅ 256-bit AES encryption protects your data, even on hotel Wi-Fi
✅ Unblocks Netflix and other streaming sites
Cons
❎ No dedicated IPs
Get 3 extra months free of ExpressVPN when signing up for a 1-year plan. That's a 49% saving and a monthly cost of just $6.67! You also get a 30-day money-back guarantee.