Daydreaming of fun things to do in Miami? Clueless about what to do in Miami? Let us help you with our ultimate list of the best things to do in Miami, Florida.
When you have been to Miami, Florida, in recent years and are planning to go back to see more Miami attractions, don't be surprised if the city has evolved into something even grander.
Your list of things to do in Miami has just doubled in length, with the number of awesome places to go in Miami increasing yearly.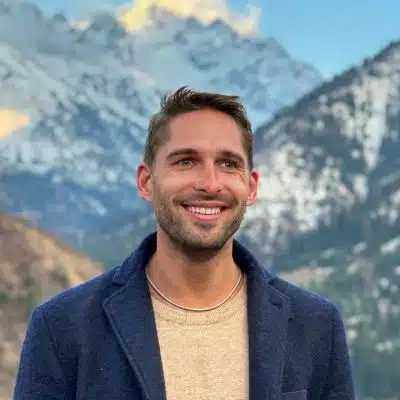 This is the main reason why Miami is dubbed the Magic City.
On your next visit, the city you left behind is almost nothing like the one you're returning to.
Like magic, Miami keeps on developing and developing.
Miami is exactly what you see in movies, social media, and print.
It is trendy and enjoyable to visit. One short vacation to Florida will not be enough for you to experience all the best things to do in Miami.
Read also: The 5 Best Day Trips and Tours from Miami, and check out our United States Travel Guide.
Best things to do in Miami
1. The Venetian Pool
Recommended by Katja from Globe Totting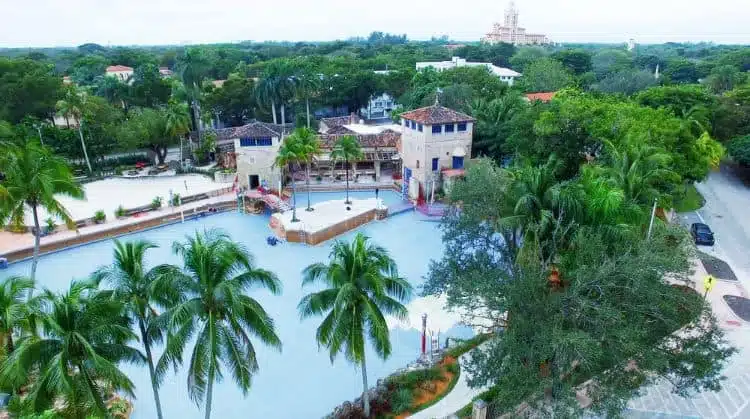 Miami might be best known for its beaches, but if you're looking for an alternative place to swim, then the city does not disappoint.
Top of the list of swimming pools is the Venetian Pool, considered by some to be one of the most beautiful swimming pools in the world.
It's certainly the only swimming pool on the USA's National Register of Historic Places.

Located in Coral Gables, the pool was originally built in 1924. It was fashioned from a former rock quarry and inspired by Mediterranean architecture.
It features palm trees, coral rock formations, waterfalls, and cave-like grottos. There's also the pool's signature bridge that you'll spot in almost every Instagram photo.

In its heyday, the Venetian pool was *the* place to be.
A-listers, movie stars, and celebrities would flock here. It wasn't unusual to spot Tarzan (Johnny Weissmuller) doing laps.
Gondolas would glide along the water, and poolside dancers would entertain guests. Sometimes, the pool – all 820,000-gallons of it – was drained to allow the Miami Symphony Orchestra to play inside it.

The Venetian is not quite so glam these days, but it remains one of Miami's most treasured spots. Plus, it's a great place to swim, particularly if you're visiting Miami with kids.
2. The perfect South Beach Walk
Recommended by Talek from Travels with Talek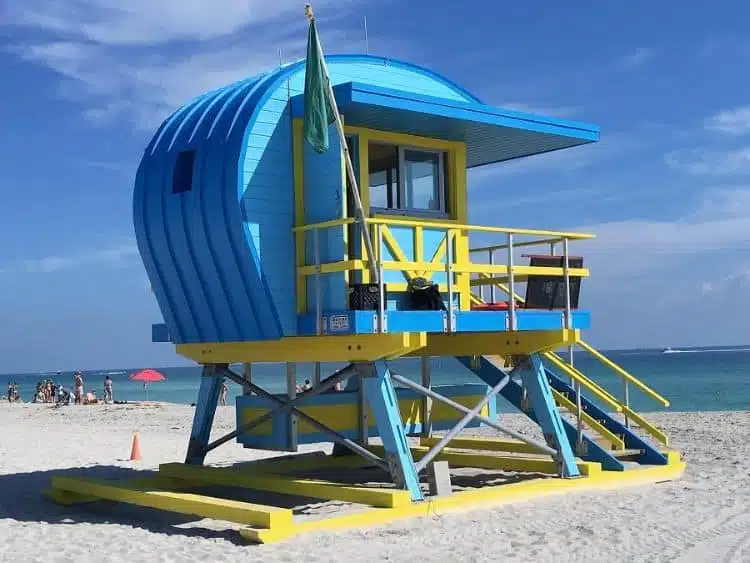 South Beach is a beautiful, trendy one mile long, oceanfront area on the southern tip of Miami Beach, Florida.
The area has an interesting history, and should not be missed on your Miami itinerary.
In the early part of the 20th century, that part of Miami Beach was a lively tourist area with boutique hotels all done up prettily in Art Deco designs popular at the time.
In the 70s and early 80s, it was a run-down neighborhood full of down-market hotels and low-income retirement homes.
The beach was still as beautiful as it always was, but crime, drug culture, and homelessness kept tourists away from the area. Property values were low and stagnant.
Little by little, as the economy grew, so did property values. The area began to attract artists, then cute little restaurants, then bohemian shops.
A couple of the old Art Deco hotels were renovated and opened to lively business. South Beach began to blossom again, and tourism grew by leaps and bounds.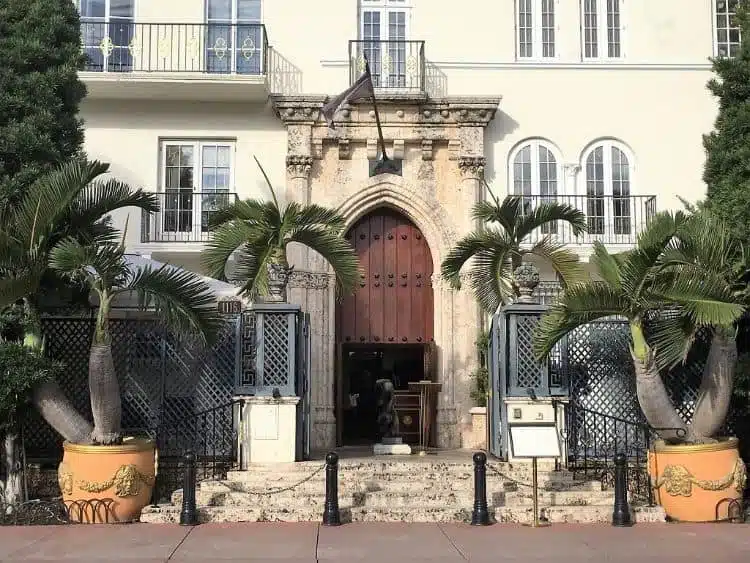 Today the area is perhaps one of the top trendiest destinations on earth.
The Art Deco hotels have all been renovated and enhanced throughout the neighborhood, multimillion-dollar condos are the norm, and Latin clubs pump out salsa music onto busy Drive, the area's main drag.
To top it off, the southern tip of South Beach has a magnificent marina facing the Atlantic Ocean.
Oh, and did I mention the beach, perhaps the prettiest in all Florida?
The best way to explore South Beach is with a self-guided walk that will take you to all the historical attractions, marina, trendy avenues, and the beach itself.
South Beach has never been better and should be on every list of romantic things for couples to do in Miami!
3. Little Havana Miami
Recommended by Pauline from Beeloved City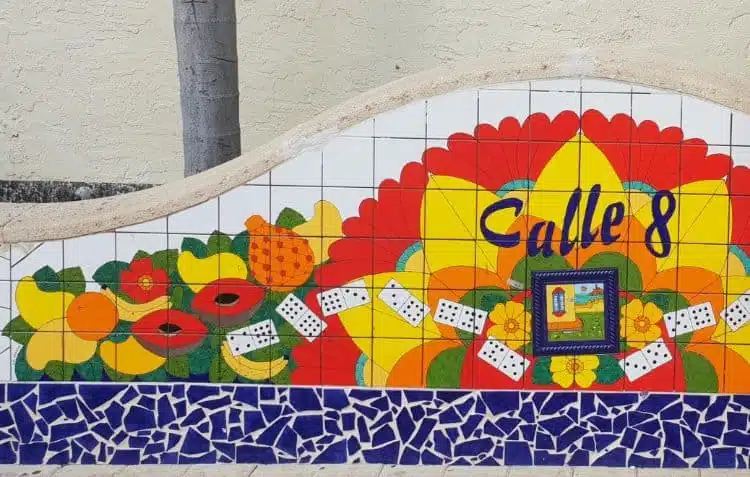 Little Havana is a vibrant and colorful district located near Downtown Miami and one of the best neighborhoods in Miami.
Home to the biggest Cuban community in the United States, it's mainly known for having a Latina version of the Hollywood Strip: Calle Ocho.
Little Havana is an authentic neighborhood, and the Cuban culture is all around. If you are a foodie, it will be your paradise.
Versailles has been the local gathering spot since the 70s and is known to be the best restaurant in the area.
It's a great place to start your day. They serve Cuban sandwiches, snacks, and amazing Cuban coffees.
After breakfast, walk up Calle Ocho. You will eventually get to the Máximo Gómez Park, also known as Domino Park.
It's one of the most authentic places in Miami, as you will find many locals playing dominos. But don't let these older gentlemen fool you! When it comes to dominos, they know what they are doing!
Calle Ocho is also home to one of the best ice cream parlors in Miami, Azucar. They offer over 100 flavors of Cuban artisanal gelato! Absolutely delicious!
If you want to know more about the cultural aspect of this neighborhood, you may want to consider going on a guided tour. There is so much history in Little Havana.
That's why walking tours and food tours are top-rated. You will get to learn plenty of fun facts about Miami and Little Havana!
Finally, last but not least, let's talk about cigars. Who says Cuba says cigars! You will find many factories and shops.
Hundreds of hand-rolled cigars are produced there every day, making it one of the best places in the USA to get a cigar!
4. What to do in Miami – Key Biscayne
Recommended by Claire from Stoked to Travel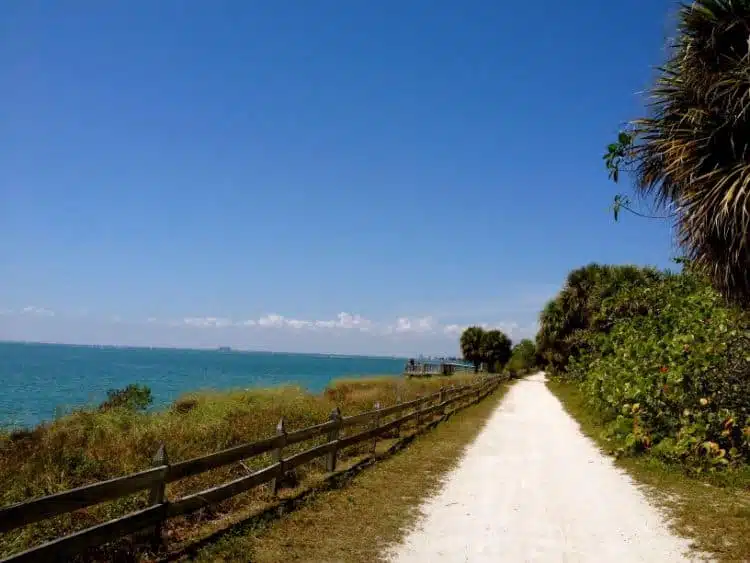 This beautiful island paradise is a short drive from Downtown Miami but a whole world away from the hustle and bustle of the city.
Key Biscayne was once a coconut plantation but is now a tropical oasis, with charming residential villages and varied outdoor activities.
To get there, either take a bus, an Uber, or your rental car towards Downtown Miami and then over the Rickenbacker Causeway.
Make sure to get a window seat to take in the views! The journey takes around 15-30 minutes depending on the time of day or mode of transport.
You can start your day by visiting some of the beaches en route, such as Virginia Key Beach Park or Hobie Beach, both of which have calm, lapping waves and are easily accessed from the causeway.
The first part of Key Biscayne is Crandon Park, where visitors can play golf, visit the Miami Seaquarium or relax on the calm, open beaches.
The latter part of Key Biscayne is dominated by the beautiful Bill Baggs Cape Florida State Park, where you can hire bikes to explore the whole area at your leisure.
You can also dive and snorkel at its coastal barrier reef, home to the only underwater archaeological trail in the US.
Back on land, activities range from biking, fishing, spotting wildlife such as manatees, pelicans, and raccoons to taking in the view at the iconic lighthouse.
Key Biscayne is so peaceful; you'll quickly forget you are near to a large cosmopolitan city!
5. Go on a yoga retreat in Miami
Recommended by Robin at Everything Yoga Retreat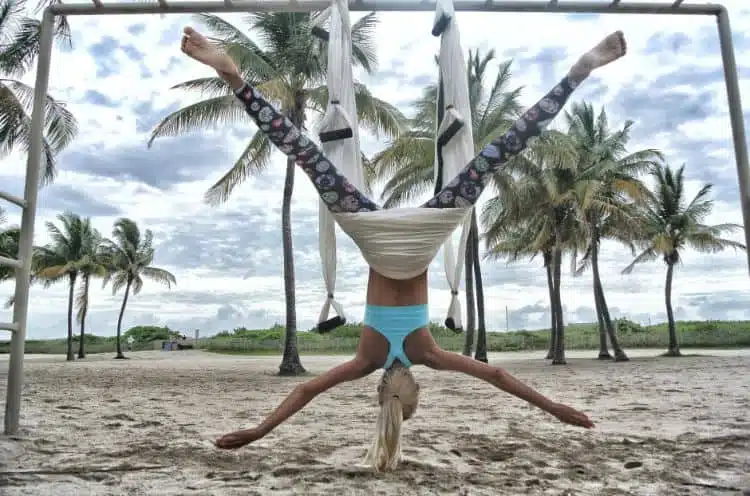 Miami is more than just a city with hundreds of glass towers and crowded streets.
With its stunning beaches, amazing weather, and vibrant atmosphere, Miami is one of the best cities to go on a yoga retreat in the USA.
There are many yoga retreats in Miami where visitors can stretch, learn breathing techniques and practice meditation.
You can even get out of the city and head to one of the national parks if you want to practice yoga outdoors.
In Miami, you can also find some of the best yoga teachers in the USA. Yoga retreats usually take place in their beautiful homes. They're here to help you relax your body and mind, restore your energies, and get rid of the daily stress.
For those who would like to practice yoga close to the sea, you could easily find a yoga retreat that takes place in a beautiful house near Miami Beach, for example.
In addition to the yoga and meditation practices, you'll have free time to enjoy other activities.
There are so many yoga retreats in and around Miami that it can be hard to pick one. Read the retreat program before you book, and send an email to the host if you have any questions.
If you want to spend a relaxing time in Miami, going on a yoga retreat is the perfect option for you.
6. Things to do in Miami – Scenic Drives
Recommended by Charles McCool from McCool Travel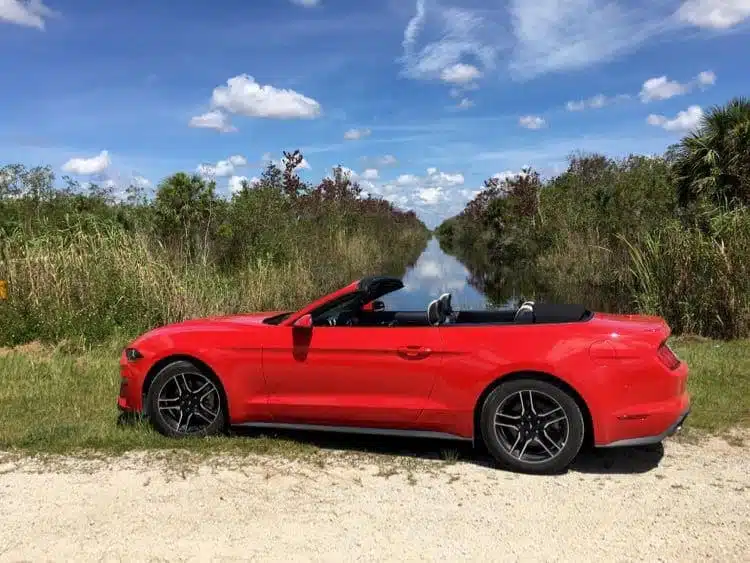 Think of memorable car scenes from Miami Vice, Ballers, 2 Fast 2 Furious, The Birdcage, Scarface, Bad Boys, and countless movies and television shows.
The glitz and glamour of South Beach (and other South Florida hot spots), ever-present celebrity and high-end wealth culture, international vibe, and year-round subtropical climate combine to create a "show me" environment for some of the most lavish vehicles (and people) in the world.
Do yourself a huge favor when you visit Miami and allow time for at least one Florida scenic drive, preferably in a convertible. There are often amazing deals from car rental companies!
Definitely one of the fun things to do in Miami.
Be part of the Saturday night Miami Beach spectacle by entering Ocean Drive on 5th Avenue and inching north.
I love driving the Miami causeways at night when the sky is clear, and the Magic City lights twinkle—Macarthur Causeway and Rickenbacker Causeway are favorites.
Historic drives like Old Cutler Road (South Florida's country road) and Calle Ocho (through Little Havana) await culture lovers.
Calle Ocho, in fact, extends all the way to Tampa; Calle Ocho (SW 8th Street) is also called Tamiami Trail (and US 41).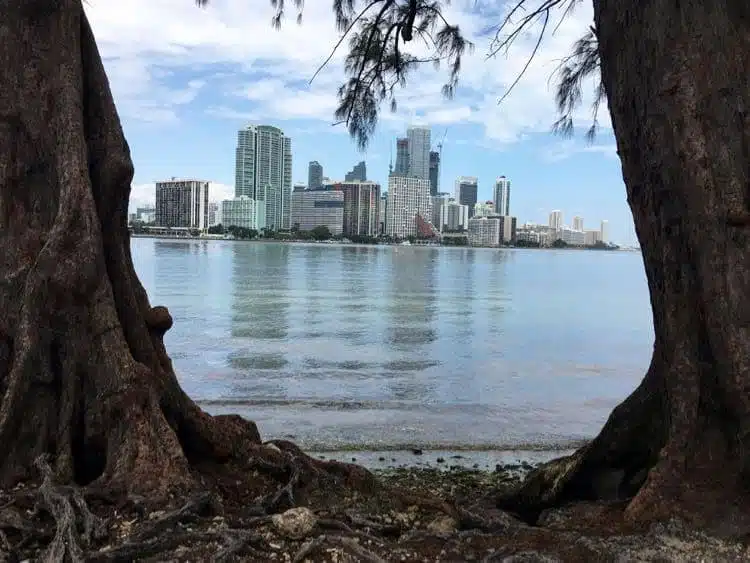 For longer drives where you can open up the speed without stopping for miles, head west to Krome Avenue (the edge of Miami and the start of the Everglades) and Tamiami Trail into the Everglades (especially fun on stormy nights).
For an even longer drive, drive to Key West (even if you do not go all the way).
The Overseas Highway is one of the classic road trips globally, but (McCool Travel tip) be sure to take the Card Sound detour between Key Largo and the mainland for some real Old Florida culture.
7. Wynwood
Recommended by Inma from A World to Travel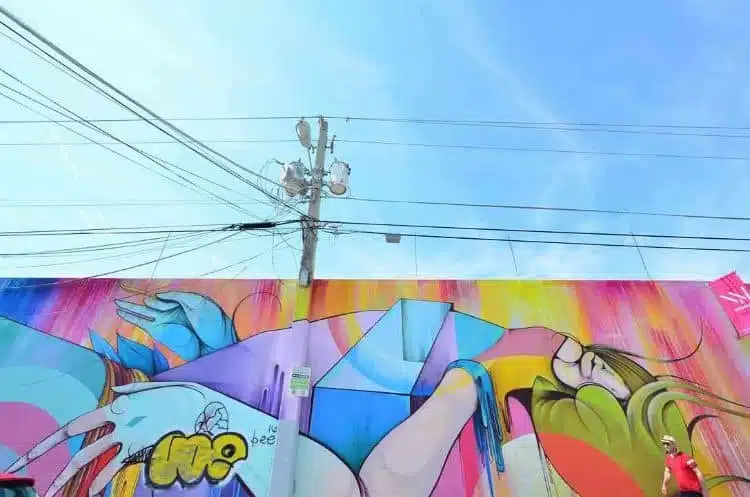 As it happens with a few colorful districts in Mexico City and many other cities across the globe, Miami has its own art street district full of awesome graffiti artworks that will delight visitors in love with all things street art and color.
Less than 6 miles away from South Beach, Wynwood is a relatively new neighborhood trending daily on social media visual networks such as Instagram.
And it's easy to see why: The many amazing pieces scattered across a few streets are the perfect background for selfies.
But there's more as many businesses attracted by the place's fame and erring on the hipster side opened their doors alongside.
Cupcake shops, cafes, vegan restaurants, and the like populate now Wynwood, and they make it a perfect spot to spend a different day far from Miami's most known face.
No Sea No Life by David 'MEGGS' Hooke, Free Lolita by Clandestinos, Poupes by Miss Van, and Alex Senna's flamingo are some of the most famous Wynwood walls; but it will be up to you to decide if they are worth being on the list.
With so many great arts – featured many times at Art Basel Miami Beach – the choice is not easy!
8. Take an Airboat Tour in the Everglades
Recommended by Jenn and Ed from Coleman Concierge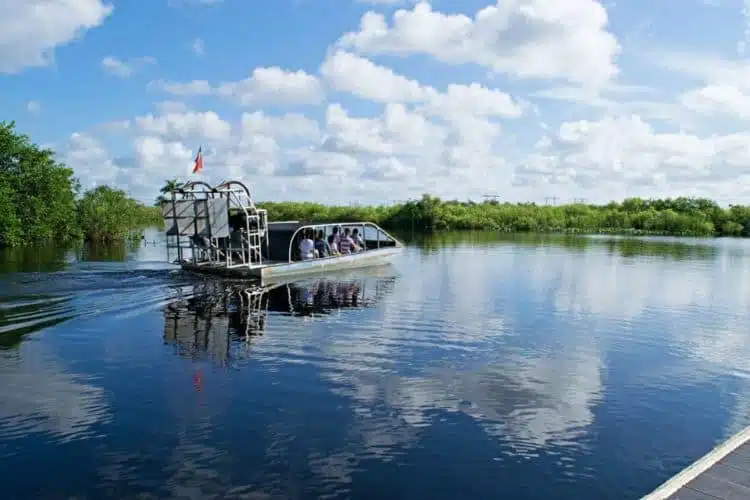 When people think of wetlands in Miami, they often think of South Beach or one more round of Mojitos.
However, Miami is the gateway to one of the most significant wetlands in the world – the Everglades National Park.
The Everglades was created by Lake Okeechobee draining into the Florida Bay. It's the third-largest National Park in the Continental United States and home to over seven hundred species of birds, fish, mammals, and reptiles, and the largest tropical wilderness in the United States.
More than a million people visit the Everglades every year, and a lot of them take an airboat tour in the Everglades.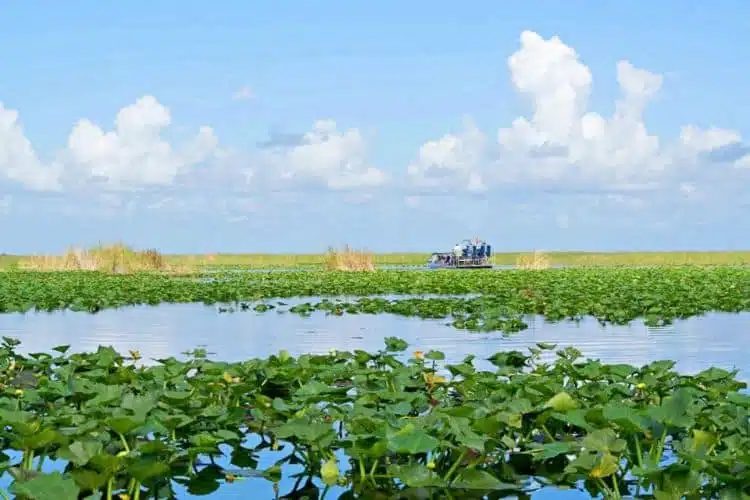 Airboats at the perfect way to get into the heart of the swap. Skill guides introduce you to the wild habit, usually with a close encounter with a gator or two.
They're loud, fast, powerful machines, but these tours show you that the swamps are a wetland that needs preservation.
Since 1882, plans have been hatched to drain the swamp and bring in farming, development, and people.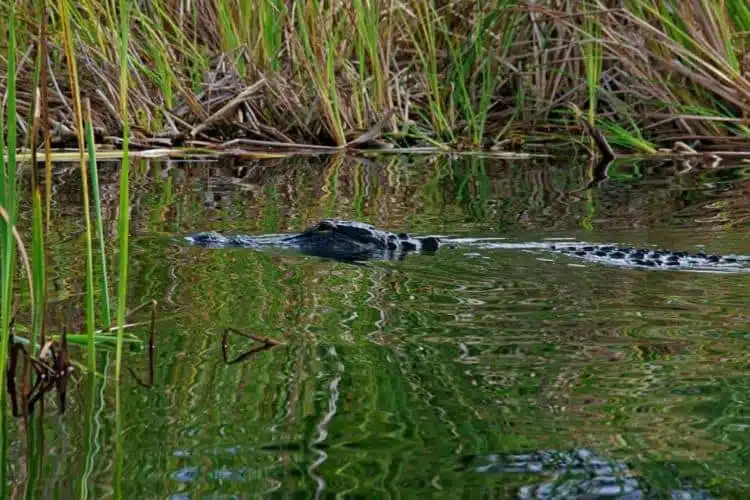 Today, less than 20% of the original habitat remains. Still, it shelters over 35 species of threatened or protected animals like the Florida panther and the swamp ape, depending on who you talk to.
The Everglades are threatened by habitat loss, and invasive species like the giant pythons have been wreaking havoc on the ecosystem.
Airboat tours are a great way to experience the swamp and realize that it's a habitat worth protecting. Check out this article with the best Everglades airboat tours from Naples if you're heading to the Gulf coast to check out Southwest Florida.
9. Key West Road Trip
Recommended by Jasmine from The Life of a Social Butterfly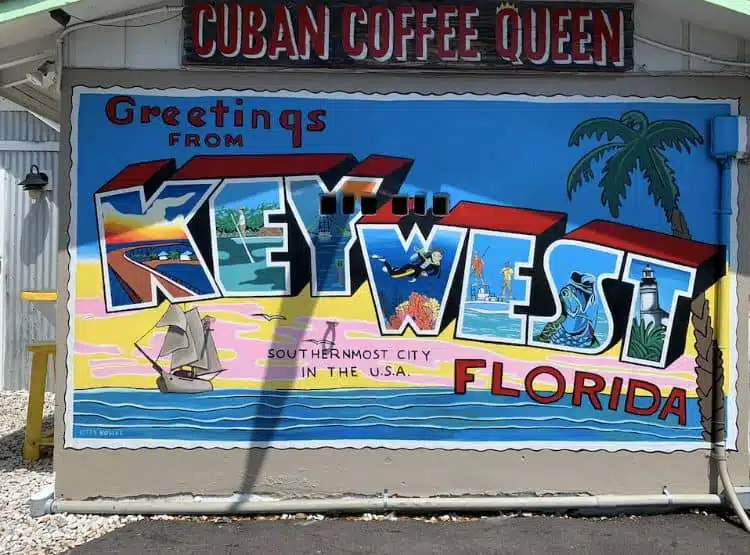 Key West is a road trip from Miami like no other and one of the coolest things to do in Miami.
Giving visitors to Miami a taste for the Caribbean without even leaving the United States, Key West is actually closer to Cuba than Miami. But don't let that put you off!
Before enjoying a beach day on the imported Caribbean sands or tasting the famous key lime pie of the Florida Keys, road trippers can enjoy the picture-perfect view of the Seven-Mile Bridge on the drive to Key West.
This bridge is, in fact, the most photographed bridge on the East Coast! Don't forget to stop at the Turtle Hospital along the way!
Key West is otherwise known as the Conch Republic; a name garnered when Key West residents sought independence from the US.
You will certainly see plenty of conch shells and see and hear cockerels (Key West's sacred animal) as you uncover the history and intrigue of Key West on the must-do Old Town Trolley Tour!
Those looking to enjoy watersports during their time in Florida don't miss the opportunity to snorkeling in Key West to see the mesmerizing sea life of North America's only living coral reef.
If one thing is for sure, do not miss the epic sunset gathering at Mallory Square, which is one of the real highlights of visiting Key West.
The sunset brings about the community spirit of Key West and ignites a very eventful party on Duval Street, which often continues until the early hours!
Popular with famous residents Ernest Hemingway and President Trueman, do not miss a Key West day trip from Miami!
I also recommend checking out at least one of the beautiful Bahia Honda Beaches on your road trip.
10. Hang Out at a Bar on Ocean Drive
Recommended by Theresa of Fueled By Wanderlust
During the day, while wandering around Miami Beach to shop or sightsee, a bar on Ocean Drive is the perfect place to stop for a refreshment and a snack.
It's just the laid-back atmosphere you need to pause and enjoy the view before continuing with your day.
On the other hand, if you'd like to see Ocean Drive at its most thrilling hour, then make your visit to this busy, oceanfront road in the evening.
During sunset, the neon signs of the Art Deco-style buildings begin to illuminate, and Miami Beach truly comes to life.
Pick any bar along the stretch of Ocean Drive towards the end of the golden hour.
This is when you'll slowly see the beautiful, rich, and glamorous nightlife goers begin to emerge as they get primed for their evening.
Luxury cars with flashy rims will roll by slowly, with the primary goal of showing off. Stereo bases will be bumping, and designer threads will be worn.
For a second, you might even wish you were headed where they're going until you get sucked back into the rest of the show.
For the best people-watching, check out The Clevelander, Wet Willie's, or Finnegan's Way.
11. South Beach Food Tour
Recommended by Noel from This Hawaii Life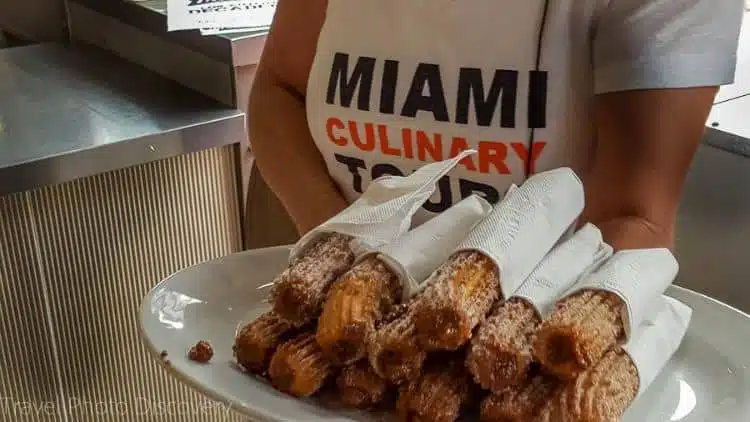 While visiting Miami, I was able to do a cool food tour in the South Beach area that The Miami Culinary Tour runs.
They offer a variety of food tours in the city, and this one in South Beach is their most popular.
I loved the diversity of the visits from organic and locally grown or made, trendy and Latin influence cuisine from the region, making this one of the tastiest food tours I've done in the US.
Not only is the food visits delicious, but the wonderful historical and architectural tributes to visiting South Beach is fun with tours of the Ocean Drive and Art Deco influence that predominate in this area and is highlighted on tour itself.
It's a fantastic experience when you combine a tour of a local area, historical details, and tasting some unique and delicious foods from restaurants and specialty food vendors that are not so easy to discover.
You definitely will get your money's worth with The Miami Culinary Tour and will leave satisfied eating your way through all the delicious South Beach venues on this curated foodie tour.
Best Places to visit in the USA
About the Author
More info
Best VPN for Travel: ExpressVPN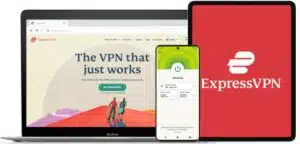 Heading abroad? Use ExpressVPN to access your social media accounts, unblock your favorite entertainment sites, and stay connected with friends and family. And get cheaper flights, of course.
Pros
✅ Next-gen, high-speed servers in 94 countries
✅ Works on iOS, Android, Windows, Mac, Linux, browsers, and more
✅ 256-bit AES encryption protects your data, even on hotel Wi-Fi
✅ Unblocks Netflix and other streaming sites
Cons
❎ No dedicated IPs
Get 3 extra months free of ExpressVPN when signing up for a 1-year plan. That's a 49% saving and a monthly cost of just $6.67! You also get a 30-day money-back guarantee.