Check out these popular things to do in Fort Worth, Texas, to help you plan a trip to remember.
Written by Kalyn
While Fort Worth often gets thought of as an addendum to Dallas, as in the "Dallas-Fort Worth" area or overshadowed by Instagram-popular cities like Waco, this growing Texas city is a big deal in its own right.
You can find plenty of great things to do in Fort Worth without ever stepping foot into Dallas. This is the 13th largest city in the entire US, just waiting to be explored!
Read also: BEST PLACES TO VISIT IN THE USA.
In Fort Worth, the history of the Texas Longhorn cattle trade plays a huge role in how the city presents itself today, and much of what's on offer is related to embracing its Western heritage.
9 Things to Do in Fort Worth, Texas
1. Fort Worth Stockyards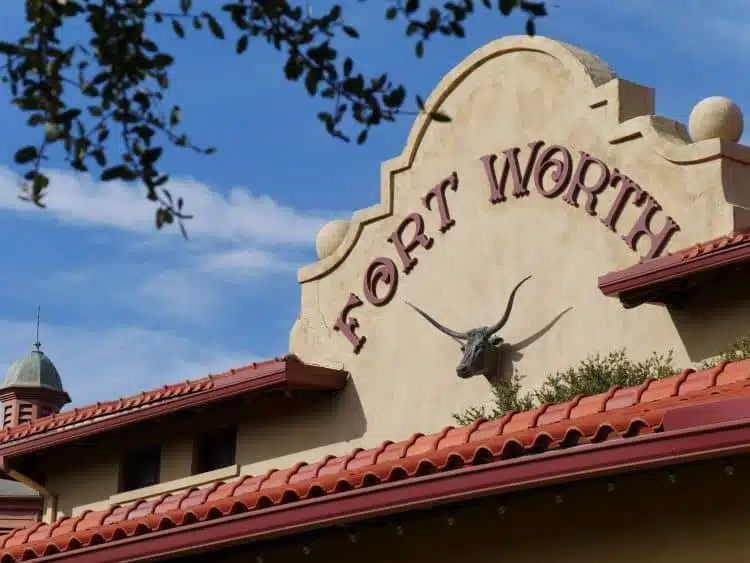 One was a thriving livestock trading enters in Fort Worth is now home to a historical, shopping, and entertainment district that pays tribute to the history of the cattle industry and how it shaped Texas.
Today, you can wander down the Stockyards streets and pass cowboy-themed saloons, enjoy plenty of barbecue options, and spend your days shopping amongst the old stockyards, which are now filled with memorabilia.
It truly feels as if you stepped back into the Wild West, and you can also take part in pony treks from the Stockyards along the nearby river.
2. Billy Bob's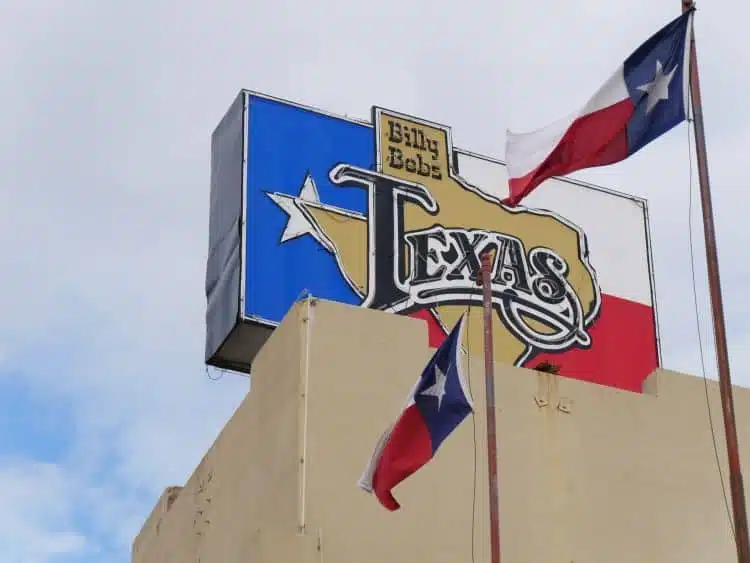 Ready for some line dancing, country music, and a very Texas night of fun? Billy Bob's Texas is a premier country and western nightclub in Fort Worth that calls itself the "World's Largest Honky Tonk."
This former department store turned giant dancing, rodeo, and musical venue space has played host to thousands of Fort Worth residents and visitors over the years as they come to spend their evening listening to some of the greatest country music stars or putting on their cowboy boots and breaking down the dance floor.
There's also a gift shop with some museum-style exhibits so you can learn more about the history of Billy Bob's, as well as the role it has played in movie and television shows over the years!
3. Fort Worth Botanic Garden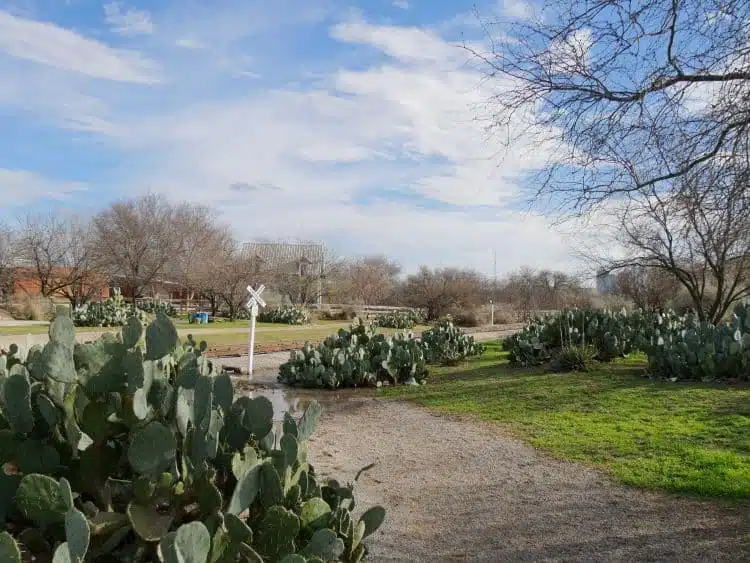 If you're looking for things to do in Fort Worth that are a bit calmer, check out the oldest botanic garden in Texas, Fort Worth Botanic Garden.
Known for its beautifully sculptured gardens like the 7 acres of Japanese Gardens, this is a great place to get lost on the pathways, smell the fragrance of the blooming plants, and take a break from the hustle and bustle of Fort Worth's city streets.
There are also engaging activities for children to do along with math of the pathways, making the Fort Worth Botanic Garden a great place for families and not just adults.
Visit the Backyard Vegetable Garden for a fascinating glimpse at how some of your favorite foods are made.
4. Live Events and Demonstrations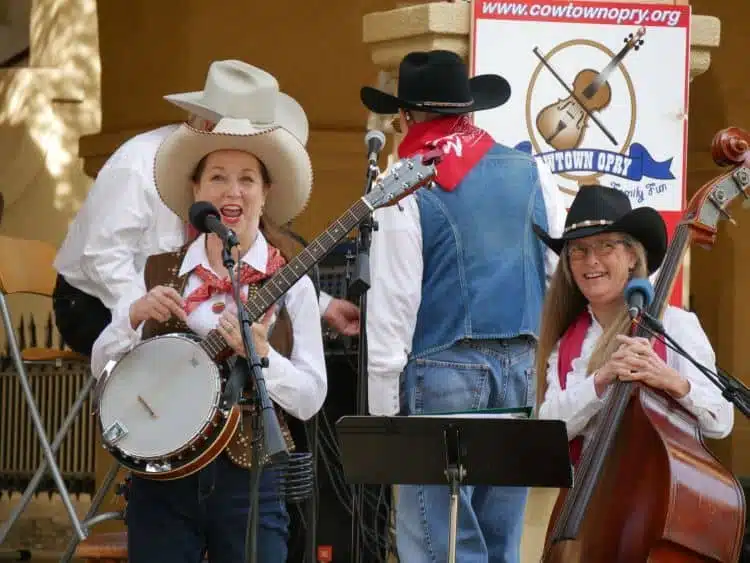 Especially the closer you get to the Stockyards, Fort Worth is a place where you should always keep an eye out for live events and demonstrations.
It's a city that loves to come to life when you least expect it, from a western band playing a pop-up concert in the park to a re-enactment of a cattle walk down the streets.
5. Fort Worth Museum of Science and History
From digging for dinosaurs in a replicated dig site to watching IMAX movies on everything from outer space to ocean life, this museum is teeming with things to do for curious kids and families in Fort Worth.
Check out the children's museum specifically for those 8 and under, or head to the Energy Blast exhibits, which offer interactive exhibits on alternative energy resources.
And of course, this is Fort Worth, so the museum wouldn't be complete without the Cattle Raisers section, dedicated to preserving the history of this group of people in Texas.
6. Stockyards Museum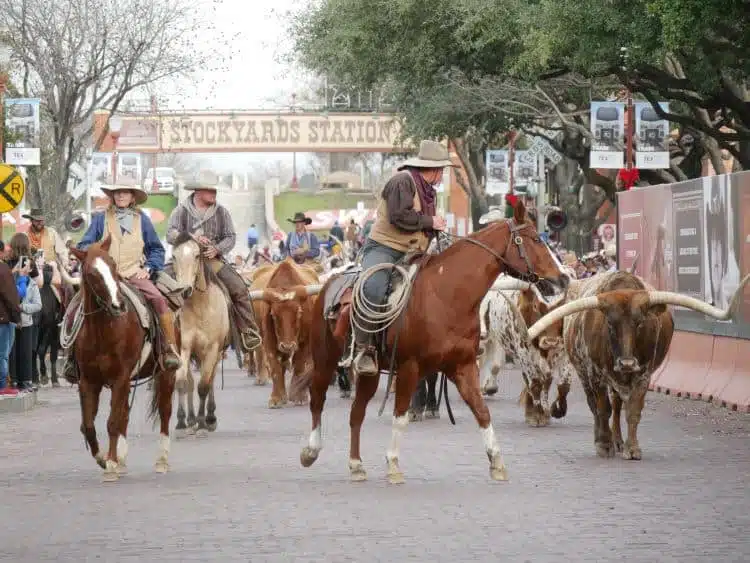 In addition to wandering through the old stockyards, there's an educational component for those interested in actually learning more about the history of the Fort Worth Stockyards.
Visit the Stockyards Museum to explore the exhibits featuring the history of the Stockyards, including artifacts and photos, and information on how Native American culture shaped Fort Worth and what made Fort Worth the perfect place for the livestock market.
Whether you're interested in American history, cowboys, or even John Wayne (one of the awards he was given is on display in the museum), you can spend a fascinating couple of hours here.
7. Fort Worth Water Gardens
This urban oasis in the south part of the city is a truly unique type of garden that features water, not plants.
From waterfalls to a meditation pond to cascading water down architectural structures, the peaceful sound of running water helps to give visitors a place to go to drown out the noise of traffic and other aspects of city life.
The gardens were built in 1974 by New York architects focused on innovative engineering and design, and the warm weather in Fort Worth that happens almost year-round means it can be enjoyed any month of the year.
8. Fort Worth Zoo
Consistently named one of the best zoos in the US, the Fort Worth Zoo features everything from gorillas to bonobos to giraffes.
Regular keeper chats mean you can ask questions about the animals and their care. The Fort Worth Zoo has plenty of children's programs to get the next generation of zookeepers interested in animal conservation.
The zoo is divided into themed areas like Flamingo Bay, the Australian Outback, and the African Savanna, with groups of animals from those living nearby and replicas of their habitats in the wild.
9. National Cowgirl Museum and Hall of Fame
Cowboys didn't just build Fort Worth; it was also resilient and courageous women who helped shape Texas and the West's culture.
This is the only museum specifically dedicated to cowgirls of the West. Both permanent and traveling exhibits show off these women's accomplishments and those from around the world who are trailblazers in their own right.
The museum had its roots in 1975 when a community in Hereford realized that cowgirls had often gotten overlooked. Over the years, it has grown to over 30,000 square feet of artifacts and interactive exhibits.
Best Places to visit in the USA
Best VPN for Travel: ExpressVPN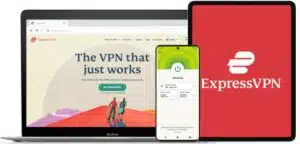 Heading abroad? Use ExpressVPN to access your social media accounts, unblock your favorite entertainment sites, and stay connected with friends and family. And get cheaper flights, of course.
Pros
✅ Next-gen, high-speed servers in 94 countries
✅ Works on iOS, Android, Windows, Mac, Linux, browsers, and more
✅ 256-bit AES encryption protects your data, even on hotel Wi-Fi
✅ Unblocks Netflix and other streaming sites
Cons
❎ No dedicated IPs
Get 3 extra months free of ExpressVPN when signing up for a 1-year plan. That's a 49% saving and a monthly cost of just $6.67! You also get a 30-day money-back guarantee.