All the best things to do in Rocky Mountain National Park are yours for the taking! See all the park activities that you can do during your visit to this Colorado destination.
There is something enchanting happening to us when we spend a great amount of time in nature.
That's exactly what will happen when you come to visit the Rocky Mountain National Park!
Best VPN for Travel: ExpressVPN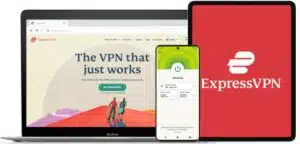 Heading abroad? Use ExpressVPN to access your social media accounts, unblock your favorite entertainment sites, and stay connected with friends and family. And get cheaper flights, of course.
Pros
✅ Next-gen, high-speed servers in 94 countries
✅ Works on iOS, Android, Windows, Mac, Linux, browsers, and more
✅ 256-bit AES encryption protects your data, even on hotel Wi-Fi
✅ Unblocks Netflix and other streaming sites
Cons
❎ No dedicated IPs
Get 3 extra months free of ExpressVPN when signing up for a 1-year plan. That's a 49% saving and a monthly cost of just $6.67! You also get a 30-day money-back guarantee.
Read also: BEST PLACES TO VISIT IN USA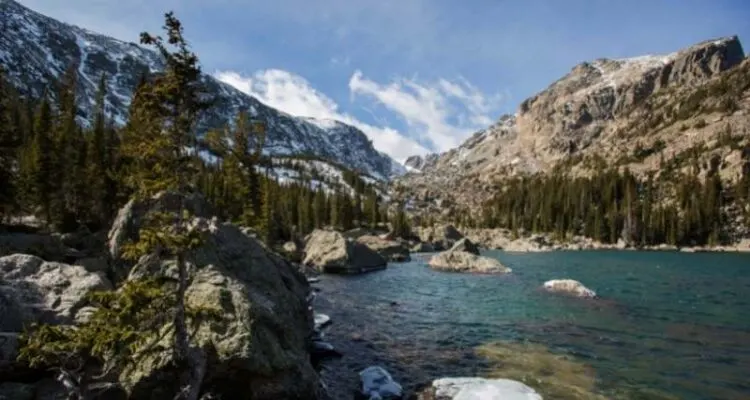 With 265,000 acres of a lush landscape as your playground, this must-visit place in Colorado is truly for the nature lover, the adventure seeker, and the dream chaser.
You might be asking these questions to yourself right now:
Best things to do in Rocky Mountain National Park
1. Rocky Mountain National Park Junior Ranger Program
Recommended by Stephanie from Explore More Clean Less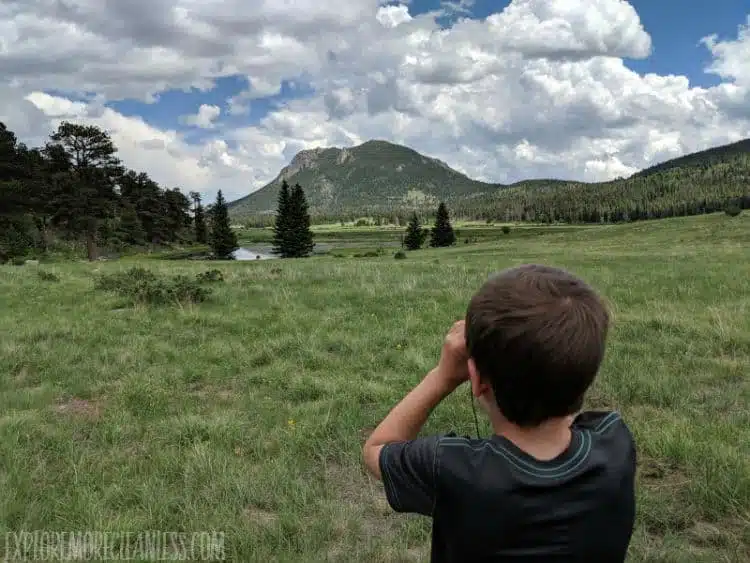 The Junior Ranger Program is a fantastic way for kids to engage with the national parks (although kids-at-heart adults can participate too!).
Each park's program set-up is slightly different; you can print out the packet off the NPS website ahead of time or check in to a visitor center and pick one up before you explore the park.
The packets are broken into different age groups, so the activities are age-appropriate and designed to be used while you're in the park.
The paper booklets have interactive activities that encourage kids to observe, engage, and explore different areas of the park and learn about the area's animals, plants, history, and geology.
After you complete your booklet, head back to any visitor's center where park rangers will ask the kids to recite a junior ranger pledge after them and then give them a patch and/or plastic badge to pin on their shirt; designating them as a junior ranger for the park!
The program is currently free in RMNP but does have a small charge in other parks, so that may change depending on their budget and attendance numbers.
Parents can keep the booklet as another fun souvenir and evidence of the hands-on learning their kids enjoyed while exploring the Rocky Mountains!
Once you have your badge, check out one of these junior ranger badge display ideas and start a whole collection you can display!
2. Driving Trail Road Road
Recommended by Riley from The Parks Expert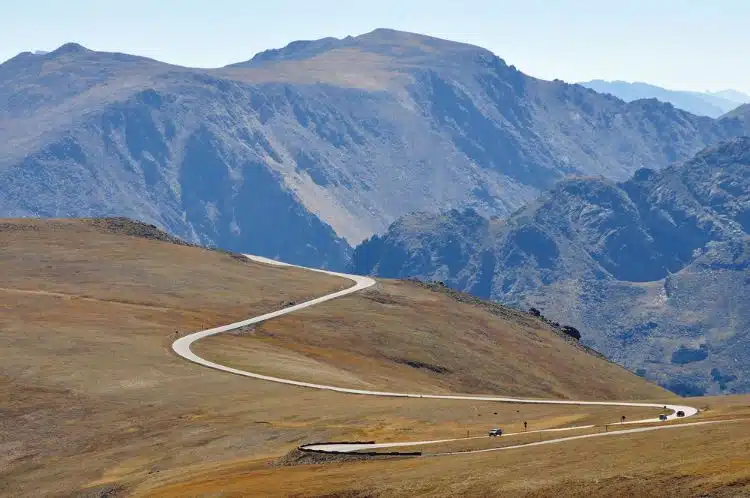 One of the absolute best things to do in Rocky Mountain National Park is drive Trail Ridge Road.
The journey will take you from lower elevations of lush forests to 12,000 feet, where you'll be surrounded by alpine tundra. Along the way, you have perfect views of towering peaks and plenty of opportunities to see wildlife, including elk.
While driving Trail Ridge Road is also one of the easiest ways to get around, the route is an attraction on its own.
Like Going to the Sun Road in Glacier National Park or the Cades Cove Loop in the Great Smoky Mountains, it's an experience like no other.
I highly recommend spending an entire day on the road when you visit Rocky Mountain, National Park.
The road is not a loop, so it's especially crucial to have an entire day if you'll be driving the road twice to return to your lodging.
Since you'll be gone all day, remember to bring plenty of food and warm layers. It can snow any time of year at such high elevations and is usually very windy at the top. You'll also want to fill up your gas tank ahead of time as there are no pumps in the park.
If you're afraid of heights or exposure, it may be best to let someone else drive while you take insights from the passenger seat. If the idea of driving the road yourself is too daunting, there are shuttles in the park that provide transportation as well.
It's also important to note that due to snow accumulation, the road is closed in winters. If you plan on driving Rocky Mountain's scenic road, I'd recommend visiting between June and September.
Remember to take it all in, stop at every overlook, and breathe the fresh Rocky Mountain air on your journey.
Bring a camera so you can preserve the spectacular scenery and memories made in one of America's most beautiful national parks.
3. Hiking to Emerald Lake
Recommended by Jessica from Unearth The Voyage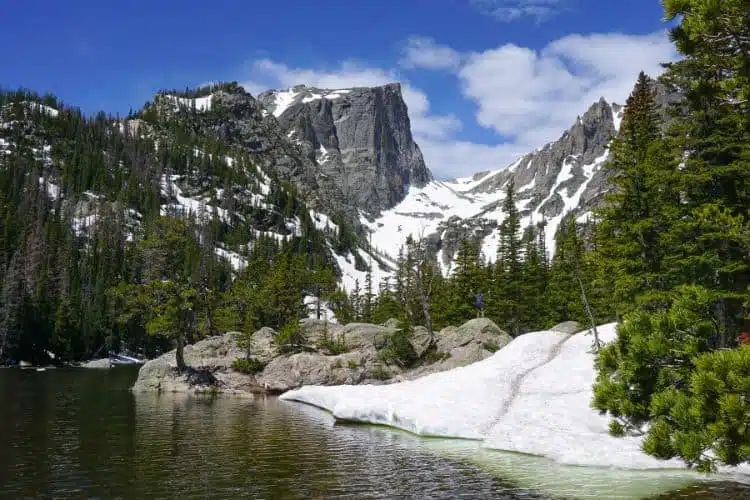 One of the best things to do in Rocky Mountain National Park is to hike to Emerald Lake. The hike to Emerald Lake is one of the best hikes in Rocky Mountain National Park, and for a good reason.
The scenery and views you will see along the way are jaw-dropping and absolutely breathtaking.
To get to Emerald Lake, first, drive to the parking lot at Bear Lake. Bear Lake is right around the corner, so if you'd like to see that lake too, walk the few 100 feet and then start your hike to Emerald Lake.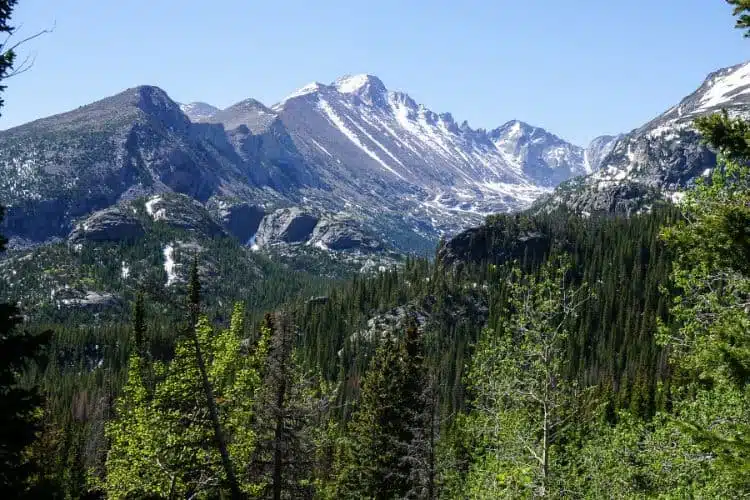 The parking lot at Bear Lake fills up most days, so if you'd like to make sure you get a spot, arrive as early as possible. If you, by chance, don't get a spot- some shuttles run throughout the park that you can jump on.
Once you start your hike to Emerald Lake, you will pass by 2 other gorgeous lakes along the way, making the hike so worth it.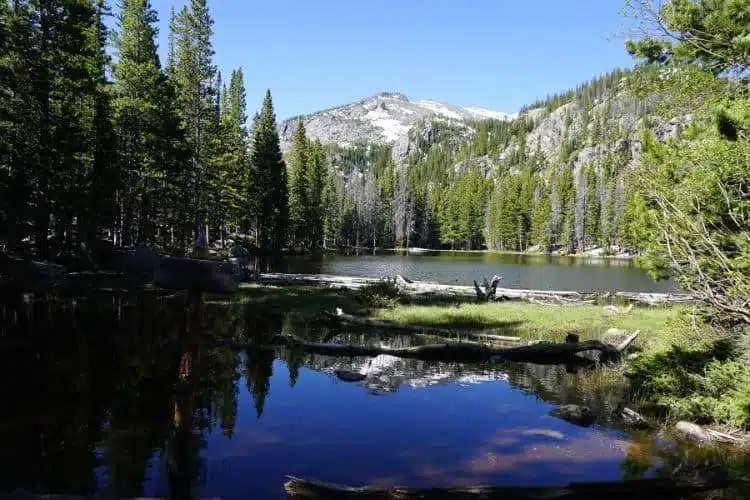 Don't forget to pack a lunch and enjoy eating on one of the banks of the alpine lakes. It will for sure be a highlight of your entire trip!
4. Autumn Elk Herds
Recommended by Shara of SKJ Travel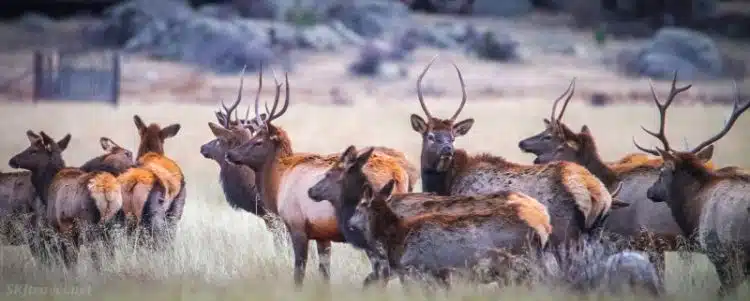 Rocky Mountain National Park is a haven for one of North America's most majestic animals, the elk.
In summer, the males graze in small bachelor groups, and the females and young ones typically head high up into the cool tundra above the tree line.
When autumn arrives, they all congregate in the low valleys such as Beaver Meadows.
Usually beginning in early to mid-October and lasting into November, the males come together to duke it out for breeding rights with harems of females, locking their enormous racks of antlers trying to gain dominance over one another.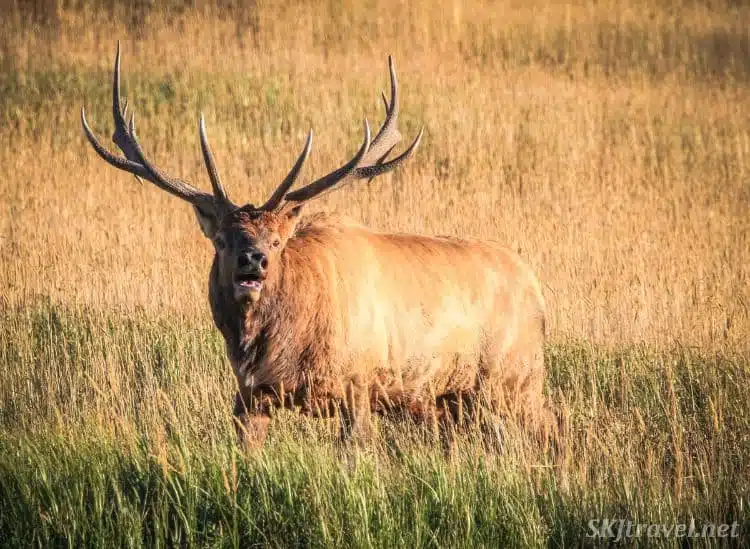 You can often hear the sound of the antlers clashing carry through the whole valley.
They "bugle" into the air with an unlikely high-pitched sound that frankly sounds nothing like the instrument; I always think such large animals should be making low rumbling sounds, but it is not so!
The aspen leaves change to yellow and orange during this time, and the meadow grasses turn golden brown.
The weather becomes particularly unpredictable during this season, some days warm and sunny, others ushering in the first snows leading to winter.
That is part of the park's dynamic charm, so one should be prepared for any weather. While the elk tend to be fairly indifferent to the humans around them, remember they are wild animals and can stomp you to bits if you get too close!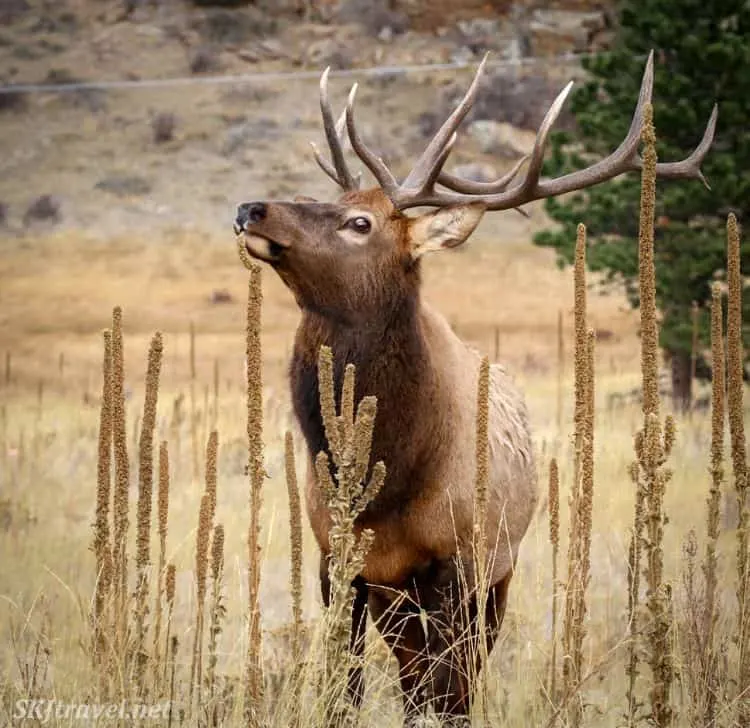 Because there are few pull-out areas on the roads, beware that many tourists stop in the dead middle of the road; you may come around a corner to find a virtual parking lot on the road, slow speed is advised.
When properly prepared and respectful, witnessing the autumn elk, one of Colorado's iconic animals in one of the nation's most iconic parks, can be an exceptional experience.
5. Snowshoeing to Dream Lake
Recommended by Jenny from Campsite Vibes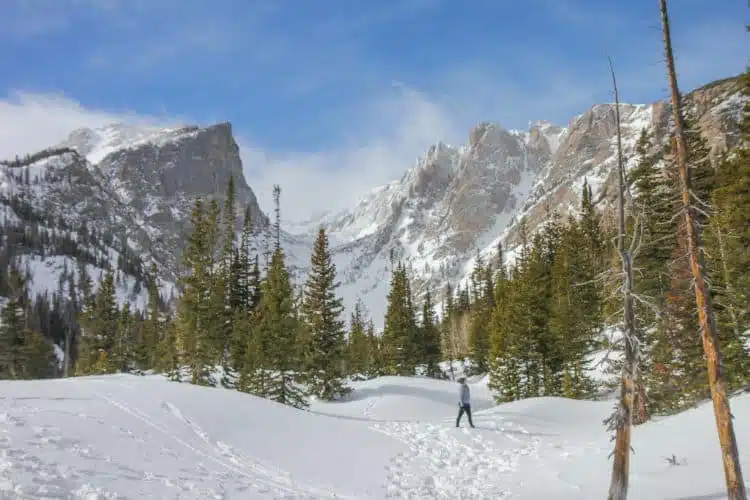 Dream Lake is truly a dream, especially in the winter. It's a 2-mile round trip hike with 426 feet of elevation gain.
Before starting on the hike, make sure you have snowshoes or microspikes on so you can maintain traction on the trail and reduce the chances of slipping.
The trail starts from the Bear Lake parking lot. The first lake on the trail is Nymph Lake. Then past Nymph Lake, it can be easy to lose the trail, so I suggest using a GPS tracker to make sure you stay on the trail.
If you go during the weekend, there will be others there, so it helps. But the backcountry skiers take a different path.
Then Dream Lake opens up to vast views of the peaks above. The lake was frozen over, but most of the snow was blown off the top, exposing the air bubbles in the ice layer.
Once I got to Dream Lake, it was very windy. So windy, for every step, it pushed me back a couple of steps. I decided to turn around there.
But there were so many others, especially backcountry skiers, who carried on to Emerald Lake. I've heard from locals that Emerald Lake is a must-see. If conditions allow and you feel comfortable, keep going!
6. Hike to Bear Lake and Nymph Lake
Recommended by Michelle from That Texas Couple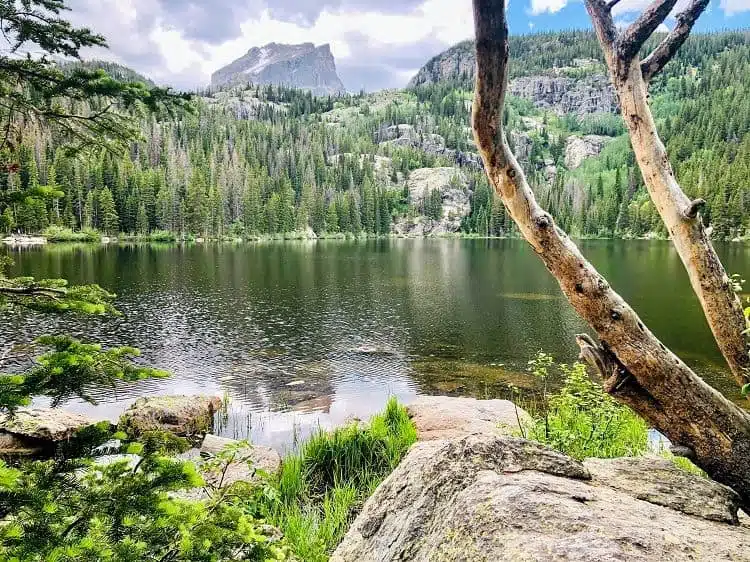 Some of the best things to do in Rocky Mountain National Park include hiking, for sure!
I mean, that is why hiking this area is on so many people's couples bucket lists. Rocky Mountain National Park boasts stunning views, amazing wildlife, and hikes for all ability levels.
While in the National Park, a hike to Bear Lake and Nymph Lake should definitely be on your list.
Your journey will begin at Bear Lake. Once arriving in the Bear Lake parking lot, the Bear Lake trail is an easy hike. The trail is relatively flat and makes a loop around Bear Lake, totaling .8 miles.
This is a great trail for novices hikers or those just looking for a relaxing day in the park. I would recommend hiking this area early in the morning as this trail can get extremely crowded in the high season.
After you have completed the Bear Lake loop, you should continue your trek by following the Nymph Lake trailhead up to Nymph Lake. This trail is a moderate climb totaling 1.1 miles.
Once arriving at Nymph Lake, you are treated to a beautiful setting of a serene lake ringed with lily pads and a nice view of Hallett Peak.
Frequently Asked Questions about Rocky Mountain National Park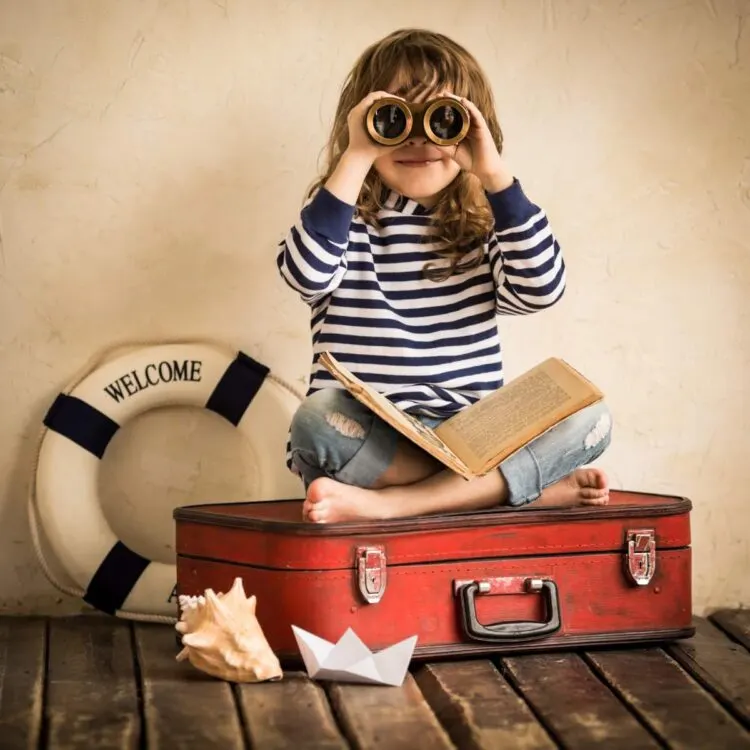 Protect your trip: With all our travel experience, we highly recommend you hit the road with travel insurance. SafetyWing offers flexible & reliable Digital Nomads Travel Medical Insurance at just a third of the price of similar competitor plans.
Is Rocky Mountain National Park worth it?
If I can give a hundred Yeses for this question, I will. There are plenty of things to do in Rocky Mountain National Park – so much that I am sure you will be coming back again and again to fulfill everything on our list!
How many days do you need in Rocky Mountain National Park?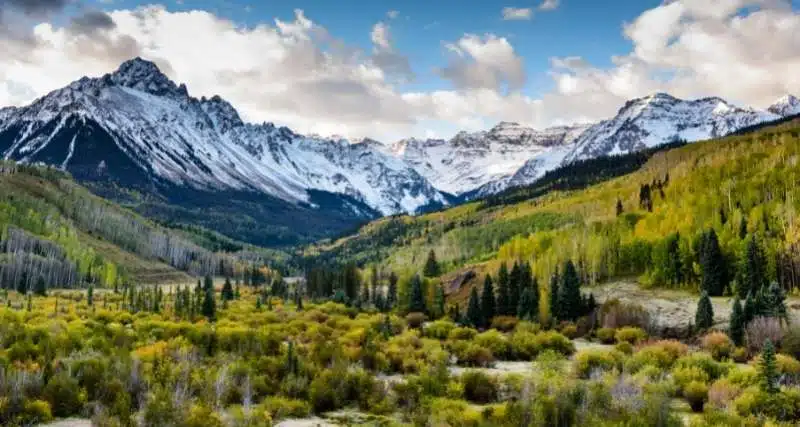 Please allot at least three days during your visit to the park. This ensures that you have enough time to do all the best things to do in Rocky Mountain National Park. If you only have one to two days, fret not – you can easily explore the park's main highlights and see the best of the best that it has to offer.
What is the best time to visit Rocky Mountain National Park?
It is best to schedule your trip to the park anytime in June, July, and September. During these months, the climate at the Rocky Mountain National Park is most favorable. The snow has melted, and the different parts of the park are open to being explored.
Is Rocky Mountain National Park dangerous?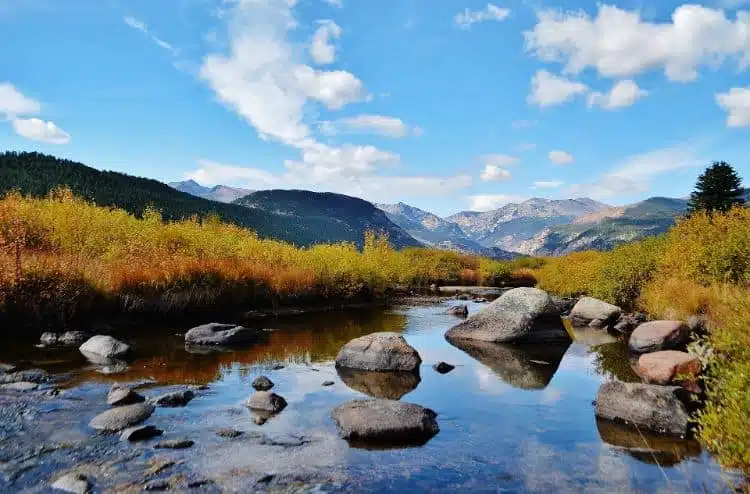 A safe hiking experience starts with you. The park is filled with hazards of all sorts that cannot possibly be eliminated as it is a natural surrounding, so the park is a place where anything can happen.
Best Places to visit in the USA