Gather all the fun things to do in Florida before your trip to the Sunshine State! To help you make the ultimate itinerary, here are the best Florida activities to do and places to visit.
What constitutes a good Florida travel plan, anyway?
It is easy to get overwhelmed by the many things to do in Florida. You have world-class theme parks, well-visited beaches, and bountiful nature.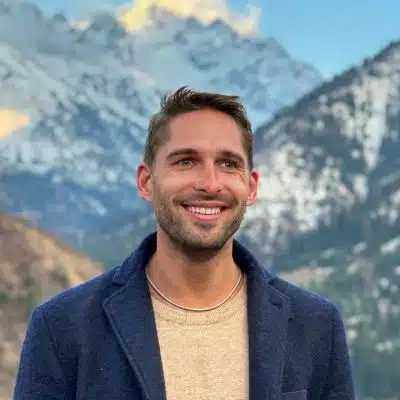 When going on a trip to the best places to visit in the USA, like Florida, maximize your stay by coming up with an itinerary that gives you a taste of all the diverse offerings of each state and city.
A good balance of nature, culture, and adventure makes a good Florida travel plan.
Relive your childhood in Orlando, play golf in Tampa, and get a natural tan in Miami or Siesta Key… These Florida activities and many more fun things to do in Florida await every visitor.
Fun Things to do in Florida
1. Florida Road Trips
Recommended by Lori from Travlinmad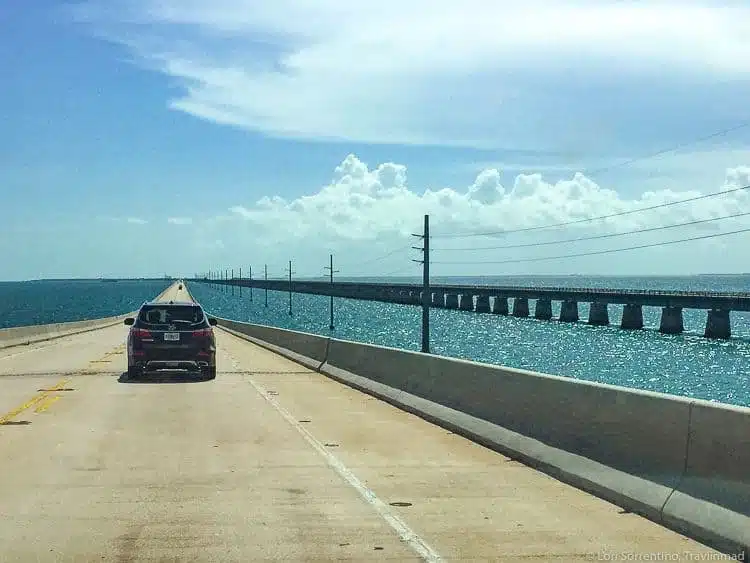 Florida is a big place with so many unique things to do. But when you want to cover some ground, visit a few places all at once and experience the diversity of the Sunshine State in one trip; there are so many great Florida road trips to try. And you can take one any time of year.
The woodsy terrain of Northern Florida and the sugar sand beaches on the Panhandle and fresh Gulf seafood make for a winning road trip combination. The oldest coast in America at St. Augustine is perfect for culture lovers.
Central Florida is home to much of Florida's natural world despite its proximity to Disney World. The warm crystal springs throughout this part of the state are best explored on a road trip.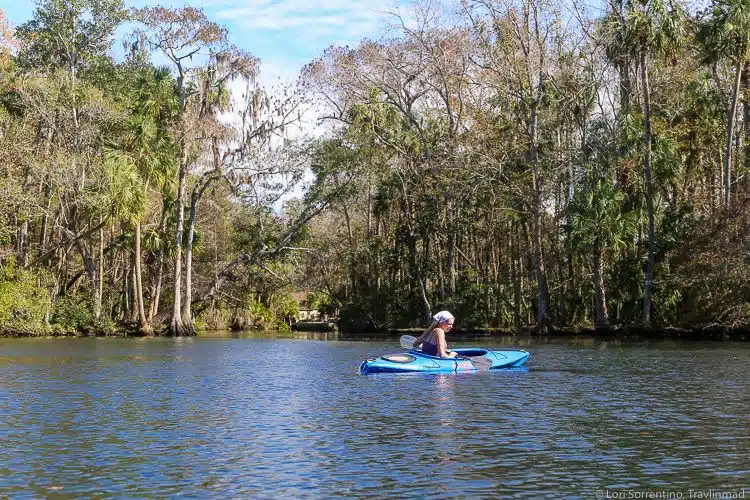 A tour of Cape Canaveral on Florida's Space Coast is also a must, and the west coast is home to the Nature Coast, where you can kayak, swim with manatees, and catch a mermaid show at Weeki Wachee Spring.
In south Florida, there's a tropical vibe at any time of year. Discover the fun beach scene and Latin flavor in Ft. Lauderdale and Miami, then head south through the Florida Keys to Key West.
For a quieter beach setting, head to southwest Florida, where Naples has some of the most beautiful beaches in Florida and is the gateway to explore the vast wilderness of Everglades National Park.
No matter what your budget, how much time you have, or the type of traveler you are, you'll see it all on a Florida road trip!
2. Biking in Shark Valley
Recommended by Deanne from Scenic and Savvy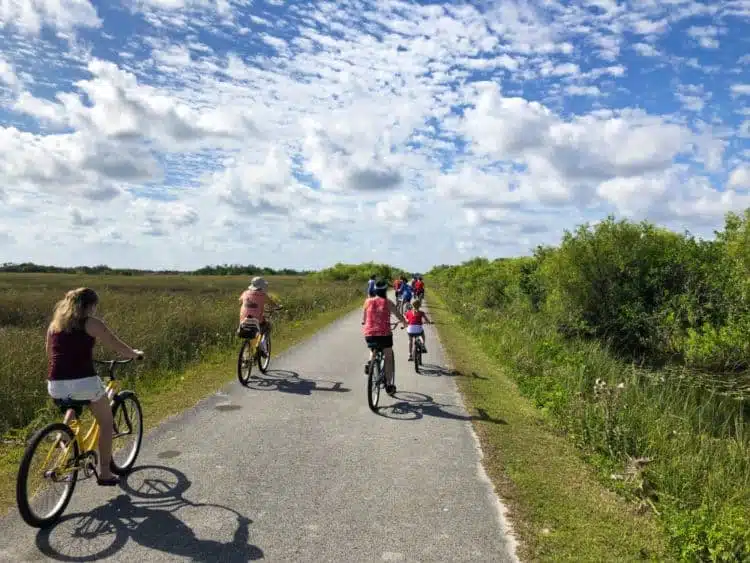 Biking next to alligators is probably not on most people's Florida bucket list, but it should be. Shark Valley, a north entrance to Everglades National Park, is known for its concentration of alligators and other wildlife.
Biking the 15-mile paved Shark Valley loop trail is a great way to see Florida's landscape – and alligators – up close.
Shark Valley is located 30 miles west of Miami off the Tamiami Trail. You can rent a bike or bring your own for this one-of-a-kind adventure. The trail starts near the Visitor's Center and follows along a stream where you will see all sorts of wildlife.
Alligators are the main attraction, but there are also turtles, egrets, herons, anhingas, and others.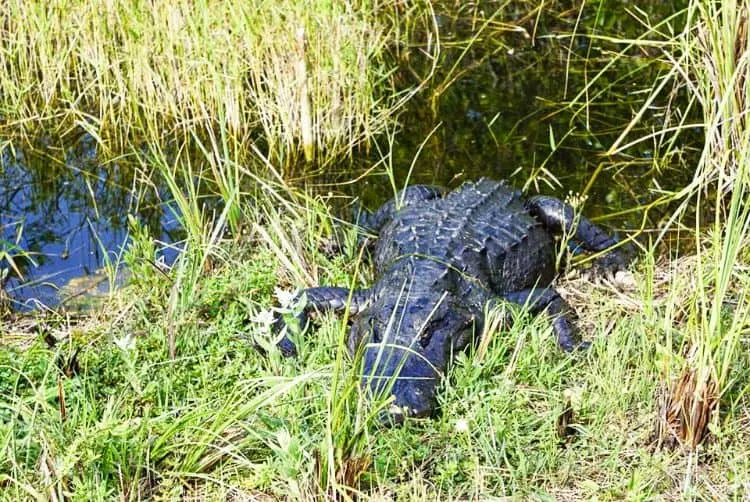 Have your camera ready for big gator sightings, baby alligators on their momma's back, and even the chance for a gator to cross the trail right in front of you. While it may seem unsafe, as long as you don't provoke the animals, they stay completely disinterested in you.
Halfway along the loop trail, you'll come to an observation tower. Climb to the top to see 360-degree views of the marshy scenery surrounding you – and the chance to see even more amazing wildlife.
Plan 2-3 hours for the bike ride, depending on how many stops you make for pictures. With this much wildlife so close up, biking Shark Valley is one Florida adventure not to miss.
3. Fort Lauderdale and the Everglades
Recommended by Stefan from Nomadic Boys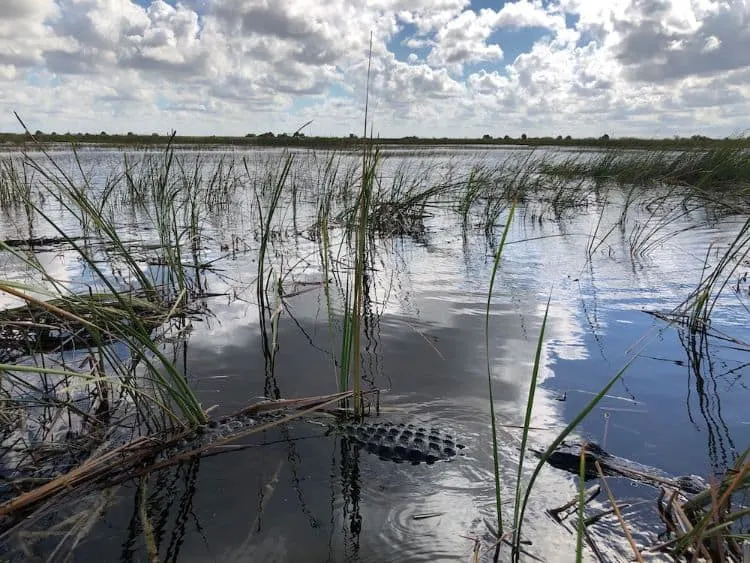 Fort Lauderdale is not only our favorite place in Florida; it's one of our favorite gay vacation spots in the world, thanks to the amazing gay scene in Wilton Manors.
We love it here – an area full of restaurants, bars, clubs, and boutique shops catering to the LGBTQ community. Fort Lauderdale is also the perfect base for beaches (particularly when you want to escape the cold winter months!) and visits the Everglades National Park.
The Everglades is the largest subtropical wilderness in the US, an area consisting of 1.5-million-acre wetlands preserve. It's also super important because it protects endangered species like the manatee, crocodile, and the Florida panther.
Other wildlife you can spot here includes alligators, skunks, raccoons, bobcats, Red Foxes, white-tailed deer, and even flamingos. The landscape is pretty unique and worth a visit just for this alone. For us, we wanted to see the wildlife up close, especially the alligators.
One of the best ways to do this is to head to the Sawgrass Recreation Park – around 25 minutes cab ride from downtown Fort Lauderdale. Here you can hop on board an airboat ride, which takes you through the wetlands with a guide, who'll stop the boat when you spy an alligator.
At one point, the alligator got right up close to our airboat before we sped away! A pretty remarkable and unique experience in our trip around Florida, which we'll never forget.
4. Florida Springs
Recommended by Megan from Red Around the World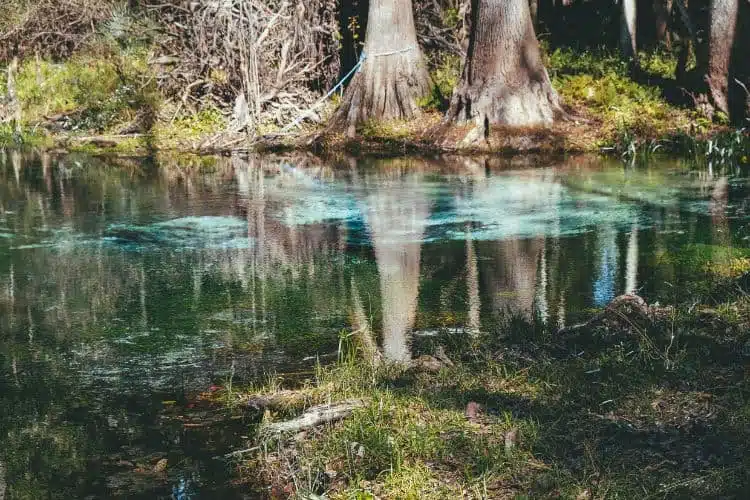 When most people think of Florida, they think of Disney, swamps, and beaches, but they also have some of the most unique features in the country: the freshwater springs.
The water is crystal clear and 72 degrees year-round. Some you can swim in, some you can't. Some are home to manatees, but all are beautiful and dreamy.
While they can be found all around north/central Florida, most of the springs are near Gainesville, home of the University of Florida.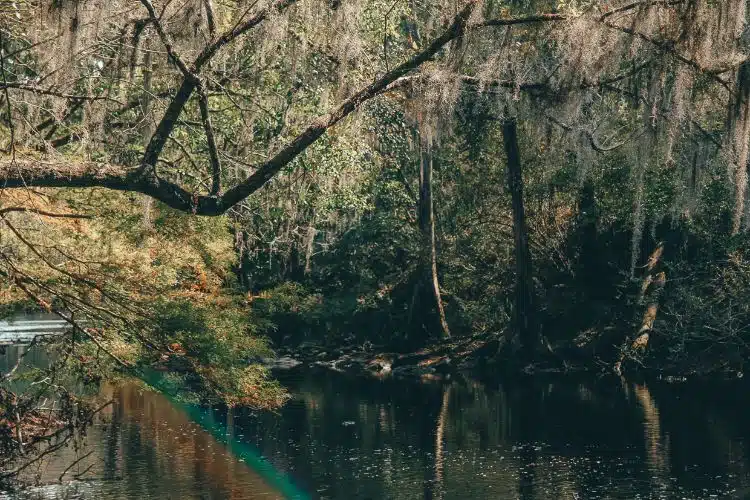 While they may be the most refreshing to swim in during the summer months, they will also be the busiest. In the winter, they will feel like getting into a warm(ish) bath.
Some of the best springs near Gainesville are Ichetucknee Springs, Ginnie Springs, and Blue Springs. You can kayak and paddle in a lot of them as well and do river runs that involve paddling between springs and rivers, like Santa Fe.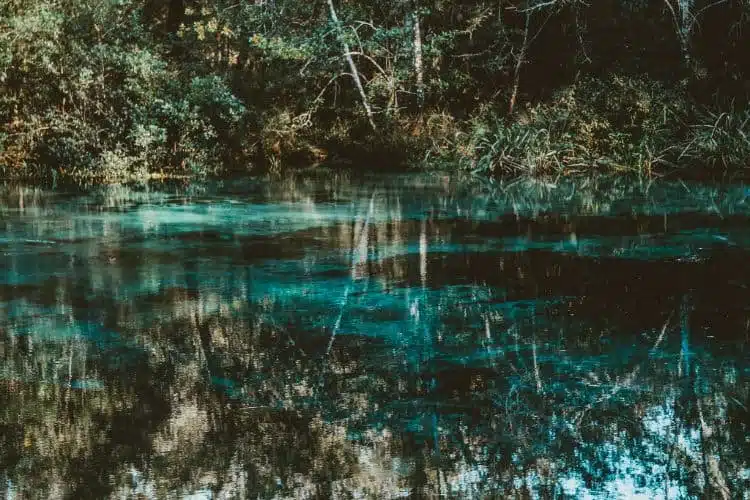 If you want to swim in any of the springs, ensure it is allowed before doing it. Even if you don't want to swim, there are plenty of hiking trails around and near the springs, so you can still admire them. These are easily some of the best and most unique things to see in Florida.
5. Wynwood and Downtown Miami
Recommended by Kenny from Knycx Journeying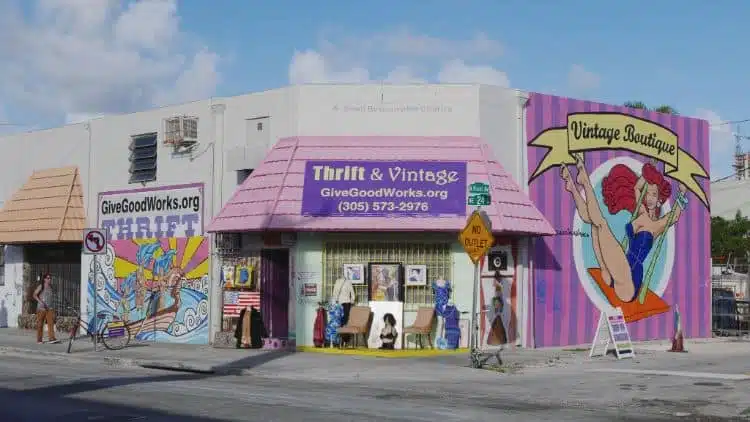 Miami has become quite an artistic city since the first Art Basel Miami beach in 2002 and the establishment of Design Miami.
Once a warehouse-packed industrial district, Wynwood underwent an exciting transformation – and now it's filled with boutiques, designer stores, cafes, and hip restaurants. What's more, many of the warehouses are painted with vibrant and original graffiti.
Tony Goldman, a developer in Miami, was the one behind the renovation project. Over fifty artists from 16 countries are commissioned to work on an 80,000 square feet wall space with a diverse style, including American Pop Art, life-like portrait, Japanese Ukiyo-e, commercial typography, and Futura's graffiti.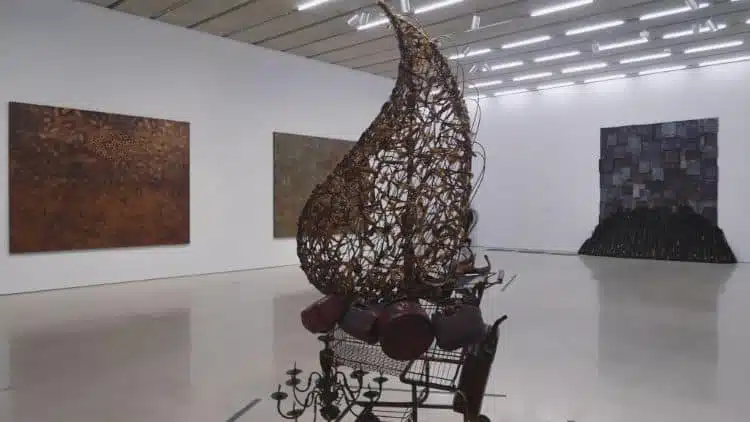 The area is currently still a work-in-progress, and Peter Tunney's Tempus Fugit paints the inner walls of the space. Check out the two giant chandeliers in the warehouse and Tunney's collection of photographs, notes, and records in the past 50 years.
In downtown Miami, continue you on the art trip by visiting the Pérez Art Museum Miami. The contemporary art museum was founded in 1984 and later relocated to Museum Park in 2013.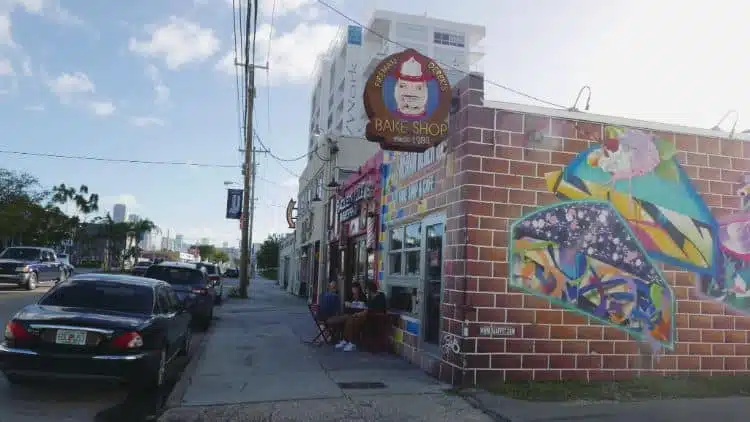 One of the most prestigious art museums in Florida houses over 1,800 artworks, mainly from American, Western European, and African artists between the 20th and 21st centuries.
The new building has a much more big space. Therefore, an opportunity to make full use of the showrooms with large art installations and displays, with artists like Purvis Young, Joseph Cornell, Kehinde Wiley, James Rosenquist, Frank Stella, and Kiki Smith.
6. Enjoy South Beach in Miami
Recommended by Veronika from Travel Geekery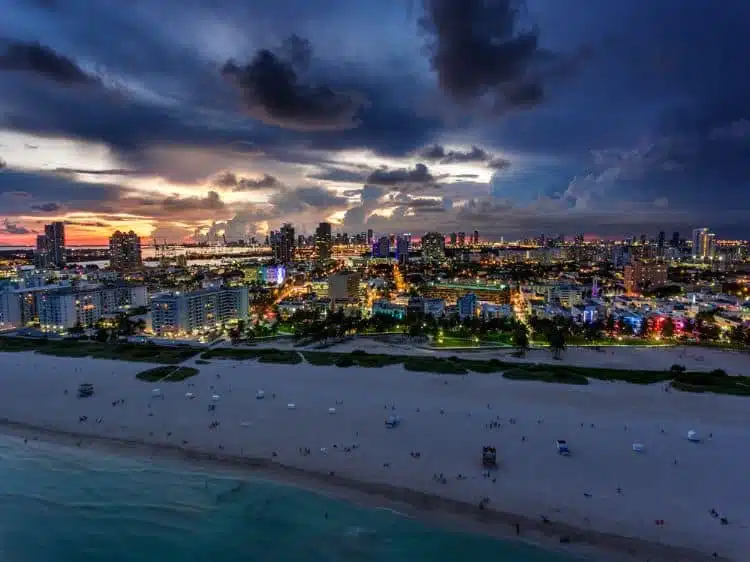 The whole South Beach area lying on a barrier island alongside Miami city is so interesting to explore. Of course, there's the long beach, one of the best beaches in Florida for couples, with perfect sand and refreshing waves, but there's more.
Ocean Drive, a road running along the beaches, is lined with exquisite Art Deco houses. Versace's house is, understandably, the most famous of them all. It's right there where the famous fashion designer was shot – on the stairs to his mansion.
Foodies will love South Beach. The number of quality restaurants spans all types of cuisines and eating styles imaginable. Whether you want to pop in for a quick bite at a hip bistro, get a good burger from the Five Guys, or engage in a lavish dinner, you can have it all in South Beach.
South Beach is also a popular nightlife destination. Parties are on nearly every night. You need to dress up to enter one of the exclusive clubs. And ladies – high heels are necessary to get past the security.
Lastly, South Beach is a shopping paradise. It goes well beyond the usual souvenir and beach items. Several fashion outlets are offering great deals on big brands. Look, e.g., for T.J.Maxx.
You can easily get around South Beach and Miami without a car. Apart from the free Miami Beach Trolley going up and down along the beaches, the whole area is well covered with public transport, plus there are many bike- and ride-sharing options.
7. Visiting St Petersburg
Recommended by Pauline from Beeloved City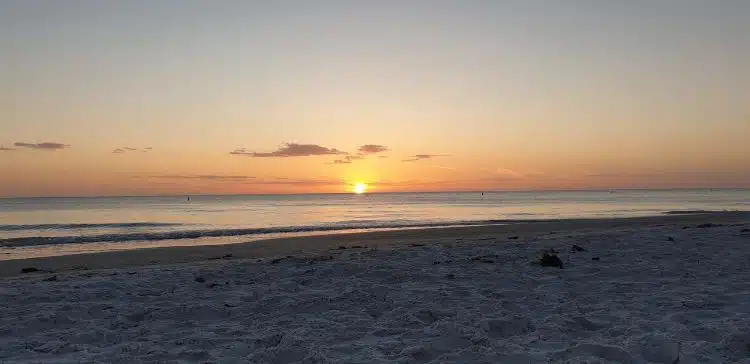 If you are heading to Florida soon, visiting St Petersburg is a must-do! Located in the Tampa Bay area, St Pete, as the locals call it, is a little piece of heaven!
Suppose you love art and music, head downtown! You will find the Salvador Dali museum, featuring the biggest collection of Dali's pieces outside Spain. But that's not all! The museum of fine art, the Holocaust Museum, and the Chihuly collection are also very much worth a visit!
When it comes to food, St Pete also has loads to offer. If you're around central avenue, grab a delicious Cuban sandwich at Bodega. Nueva Cantina is a great option for tapas.
In the evening, make sure to go and see a gig at Jannus Live. This open-air venue located on 1st avenue north is so unique! There are concerts every night, and they are usually quite affordable.
Finally, let's talk about the beaches! St Petersburg is known for being home to some of the most beautiful beaches in North America!
The best and whitest ones are located in St Pete Beach and Treasure Island. If you are willing to drive 30 minutes, you can also head to Clearwater Beach or Honeymoon Island, a beautiful hidden gem in Florida.
St Petersburg is a great place to experience water sports and see dolphins. If that's something you'd like to do, Fort De Soto State park will be the perfect place for you!
8. Anna Maria Island
Recommended by Jacquie from Flashpacking Family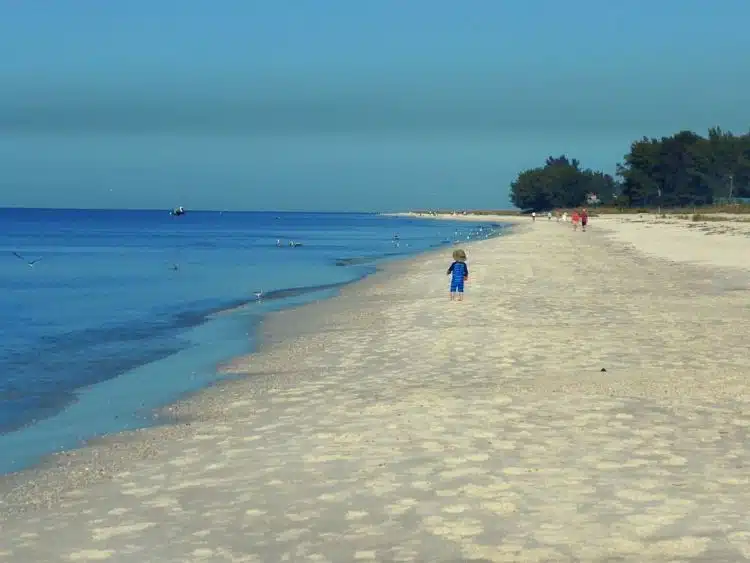 Anna Maria Island is a small barrier island lying just off the west coast of Florida, about 55 miles south of Tampa.
It has beautiful calm waters and a string of white sand beaches, making it ideal for a beach getaway, particularly if you're looking to kick off your shoes and unwind.
Until 1921, Anna Maria Island was only accessible by boat, which has, in large part, helped it to retain a feel of Old Florida. There's a distinctively slower pace of life on Anna Maria Island than on the mainland.
Almost the entire coastline on its western shores is made up of beaches with something for everyone. The main beaches are Bradenton, Anna Maria, and Holmes Beach, but head north for the best beach on the island, and you'll find the truly beautiful Bean Point Beach.
There's a little bit of a walk to reach the beach, but this means that there are far fewer people here than on the other beaches.
Bean Point is the ideal beach to visit later in the day to chill and catch a beautiful sunset with a picnic. Sit and watch the plentiful birdlife head home to roost or even a passing manatee if you're lucky.
9. Vizcaya Museum and Gardens
Recommended by Ashley from Jetset Jansen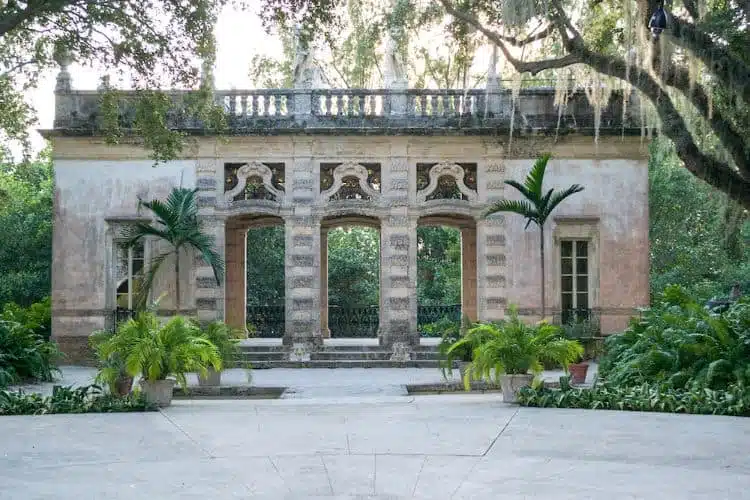 It's easy not to make it off the island of Miami Beach if you're coming for a short visit. There's a lot to see and do in South Beach, after all. But a hidden gem located just off the island is the Vizcaya Museum and Gardens.
Vizcaya is a waterfront mansion built in the 1900s by James Deering and is known for its French and Italian architectural design. The house is open for tours, but the main attraction is the vast garden.
In between statues and spiraled hedges, you'll find gazebos and stone steps leading to overlooks. Even the ceiling in the gazebo is a painted work of art.
The many flowers and archways are idyllic for photos, and Vizcaya has become a popular spot for photoshoots and weddings.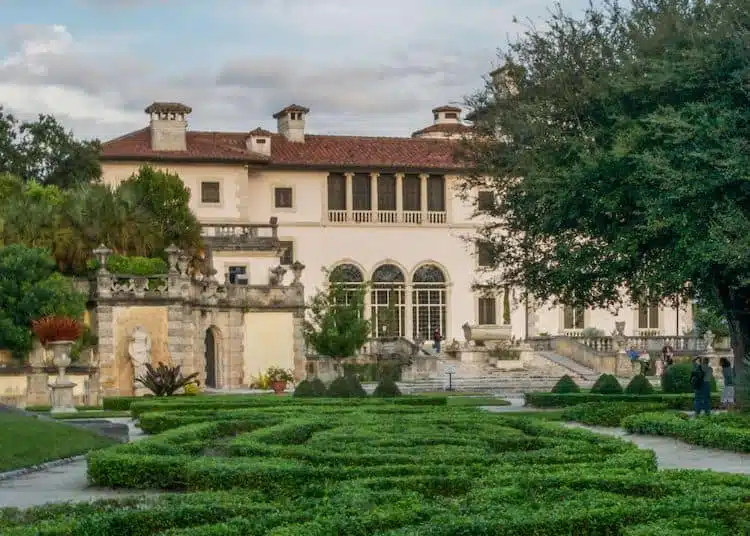 The back of the house has large stairs leading right to the water, where Deering had a large stone barge built a little way out into the water.
The barge is not accessible today, but it was used to host parties back in the day, and Deering would ferry his guests out to the barge via small boats.
It's a unique place to visit in Miami, different from the typical beach and party scene. The gardens are beautiful, and it's a great way to spend the afternoon exploring.
10. Swimming with manatees in Crystal River
Recommended by Christina from Travel2next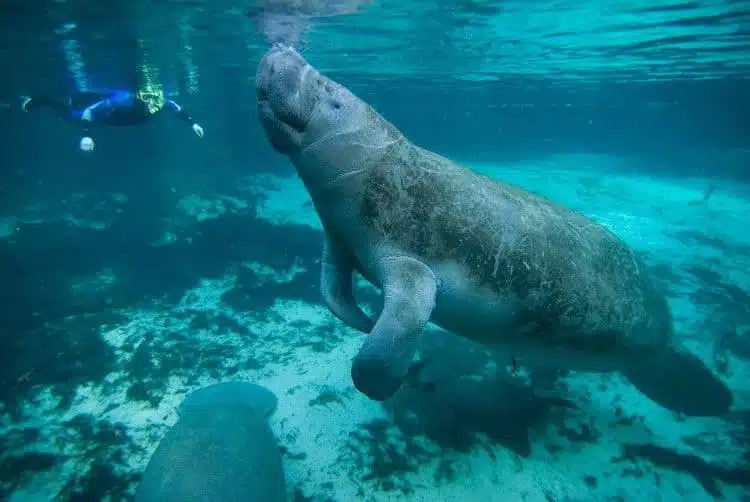 An unusual thing to do in Florida is to swim with manatees, large marine mammals with flippers, powerful flat tails, and egg-shaped heads. They are the marine equivalent of an elephant and are graceful and fast swimmers.
In Florida, manatees can be found in shallow rivers, estuaries, canals, and bays as they migrate to Florida's natural springs for warmth in winter.
You can see manatees in many places throughout the state, but the only place where you can swim with them is the Crystal River on the west coast, north of Tampa.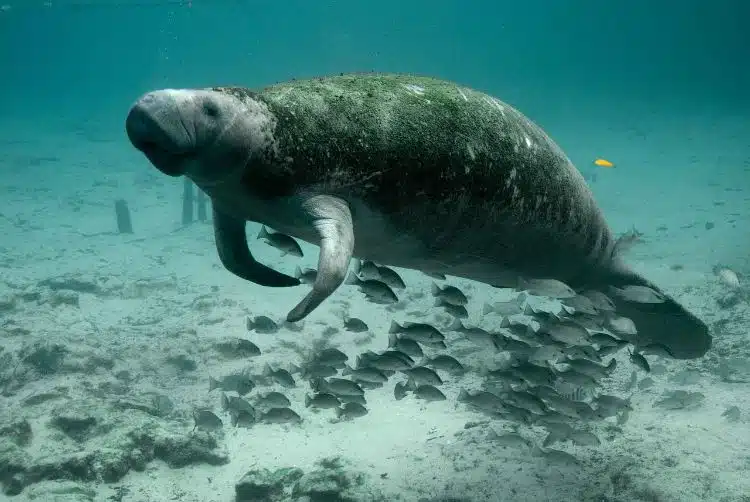 Kings Bay in Crystal River has the most consistently warm water, and in winter, hundreds of manatees migrate there to get away from the chilly Gulf of Mexico.
When manatees arrive at Kings Bay, they are in a playful mode, and as they are naturally curious creatures, a swim tour will allow you can get close to these creatures.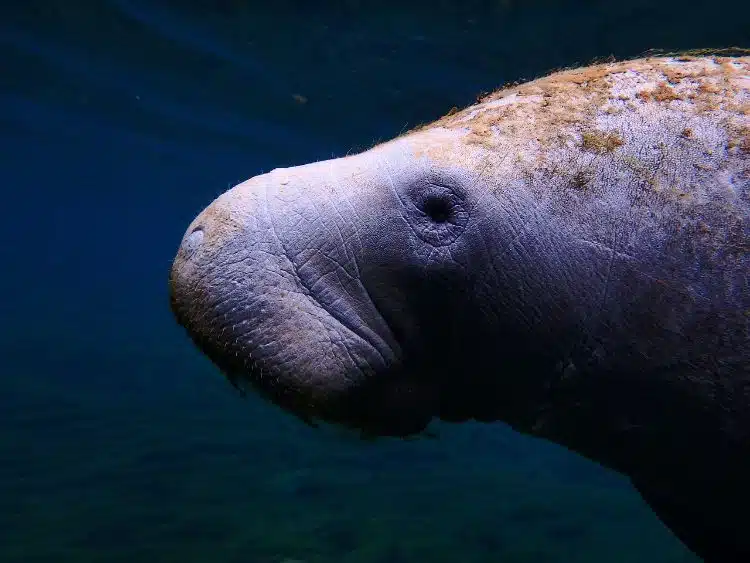 Although there are manatees at Crystal River all year round, the best months to swim with manatees are from November to April, when they are attracted by the warm springs.
If you are planning to swim with manatees, go early in the morning before 8.30 am. To stay away from the crowds, the best days to go on a swim tour are during the middle of the week, from Tuesdays to Thursdays.
11. Visit Key West
Recommended by Megan from Megan & Aram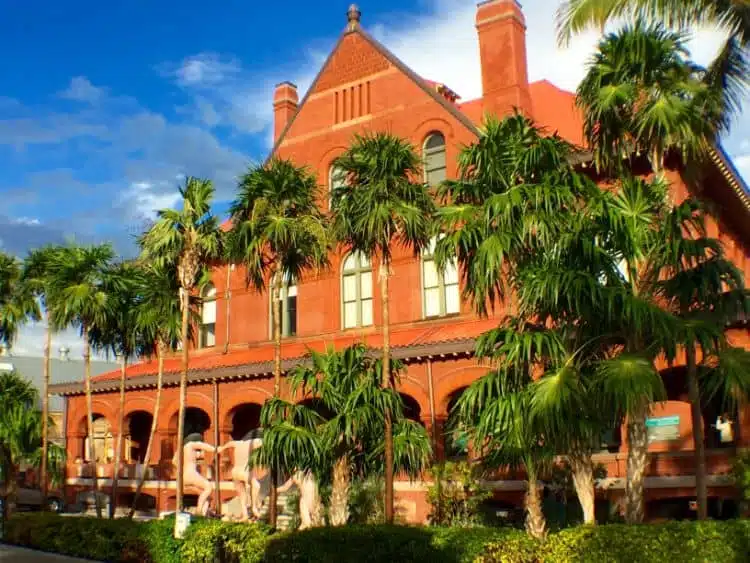 There are few better things to do in Florida than visiting Key West at the end of the Florida Keys. Before arriving in Key West, you will need to complete a spectacular drive south, hopping between islands and taking in the stunning views out over the Strait of Florida.
Once you arrive in Key West, you will feel like you have been magically transported to a different era, with the laid-back attitudes and fun-loving spirit reminiscent of a time lost to a more modern world.
The party starts and ends on Duval Street, where party-goers start early and carry on late into the night, often serenaded by the island songs of Jimmy Buffet.
While the island is famous for its party lifestyle, plenty of cultural activities are available on Key West, such as visiting Ernest Hemingway's House.
Take a break from the island itself and head to the absolutely breathtaking Dry Tortugas National Park and experience the pristine nature of the small islets and waters of the Florida Strait.
Since Key West is the most southerly point of the continental US, it experiences excellent year-round weather. Visiting Key West in winter allows you to experience the festive traditions with a unique Key West twist.
12. Clearwater Beach Pier 60 Sugar Sand Festival
Recommended by Trijit from BudgetTravelBuff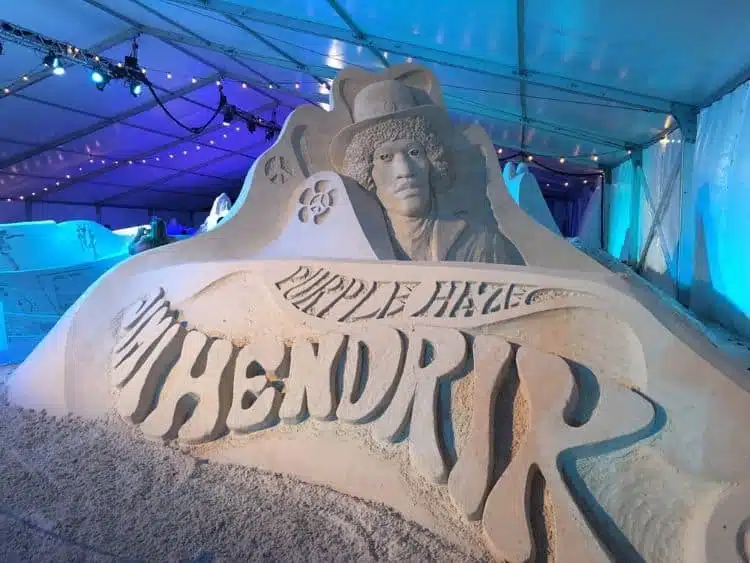 While visiting Florida, you must include Clearwater Beach Sugar Sand Festival on your bucket list. This 10-day beach festival is dedicated to Clearwater's famous sand and spectacular sunsets. It is now continuously growing as one of Florida's most popular events attracting thousands of people from all over the world.
Whether you travel with family or kids, you will definitely love the sand sculpture festival of Florida. You will get a chance to see the artwork of renowned sand artists across the globe.
There is a kid's play zone where your kids can play with sand and build sculptures. On the other hand, you can enjoy live music and great street performers.
If you come with your partner, joining sand sculpting classes can be a very romantic idea that couples can enjoy together. Local vendors sell arts and crafts lined up on both sides of the pier.
There are plenty of food options on the pier at a reasonable price. Don't miss the free wine tasting and impressive fireworks at night.
Although Clearwater is a cheap place to visit in Florida, you have to spend some bucks to access this festival. The admission fee is $10 for adults and free for kids 3 years old and younger.
Tips: Parking can be very challenging in Clearwater, especially during the festival. Try to come here by taxi and buy tickets online from their official site to avoid the long queue.
13. Florida Everglades Tours
Recommended by Jamie from Travel-Addict.net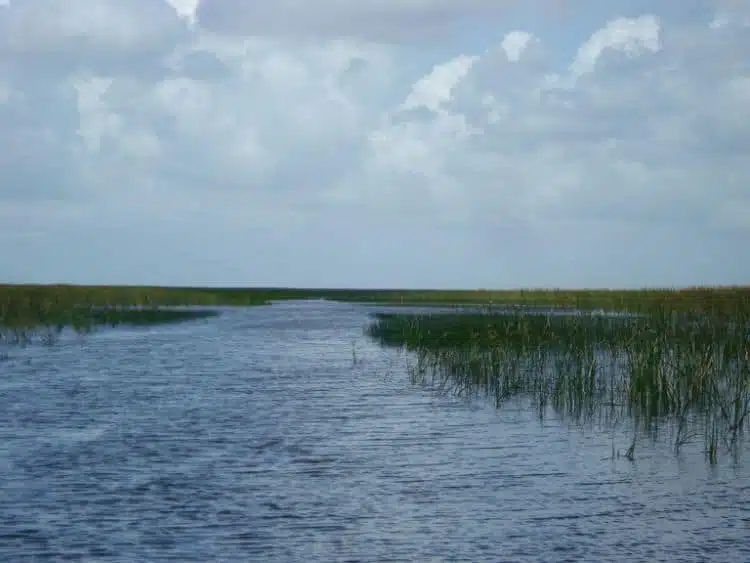 The Florida Everglades National Park is a wetland that covers a huge portion of southern Florida. It regularly ranks among the best of the National Parks and hosts over a million visitors annually.
It's well known for the variety of wildlife that lives within the swamps of the Everglades – from alligators to wood storks to manatees and many other beautiful creatures.
The Everglades are not only a National Park but have also been listed as a UNESCO World Heritage site as well.
Many businesses offer fan boat tours of the Everglades, and I personally find this mode of transport to be a fantastic way to experience all that the Everglades has to offer.
It's great for all ages – young and old; even my 90-year-old grandfather thoroughly enjoyed the trip! I'd recommend the Sawgrass Recreation Park for the fan boat tours, but there are other great ones as well.
Other key sites to see – panorama views at Sharky Valley's observation tower, drive the Tamiami Trail, visit Big Cypress Reservation, hire a boat to the Ten Thousand Islands, or the Flamingo Visitor Center.
There's fantastic hiking within the Everglades, with shorter trails like Anhinga or Pineland Trail and longer trails like Coastal Prairie Trail.
When to visit: November through March, known as the "dry" season in the Everglades.
How to get there: Accessible via 2 International Airports – Miami (60 miles) or Fort Lauderdale (70 miles). An alternative airport would be Palm Beach (150 miles).
14. Kayaking With Manatees In Virginia Key
Recommended by Vicky from Buddy The Traveling Monkey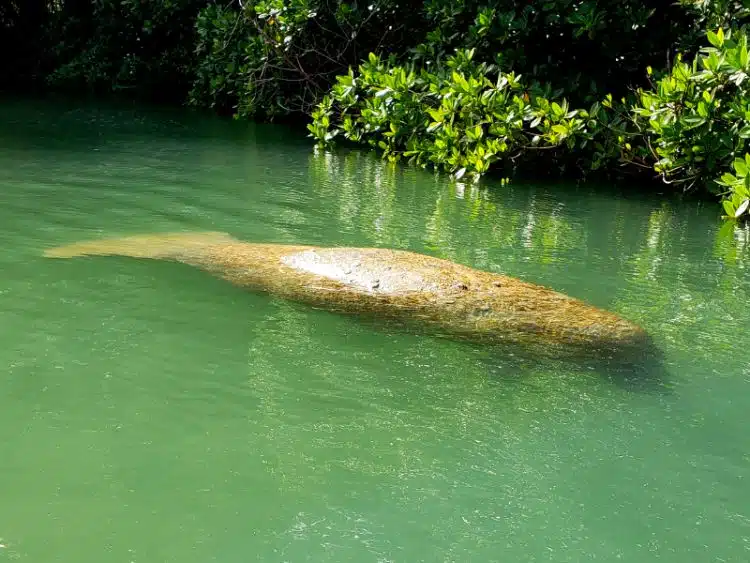 One of the best things to do in Florida is kayaking with manatees in Virginia Key. When most people think of South Florida and Miami specifically, they think of beaches, partying, and shopping. There's a lot more to the area than people think, though!
Nature lovers will be pleased to learn about Virginia Key, a small island just off of downtown Miami. On Virginia Key are a boardwalk, hiking trails, and picnic areas. Additionally, through Virginia Key Outdoor Center (VKOC), you can also rent bikes and kayaks.
The Virginia Key Bicycle Club has done an amazing job building and maintaining mountain biking trails that will get your heart pumping. But, of course, the main attractions on Virginia Key are the manatees.
They love hanging out in a lagoon right in front of VKOC's office. Unlike other areas around Florida that have manatees only seasonally, Virginia Key is home to manatees all year round.
It's exciting to kayak with manatees and wait for them to pop up to take a breath. They can be pretty curious, so sometimes they'll get close to your kayak. It's important always to respect the space of manatees, however.
Don't chase one into a corner or make a lot of noise by shouting or hitting the water hard with your paddle. The best way to peacefully and respectfully enjoy your time with manatees is to simply float or drift.
Best Disney Parks in Florida
1. Magic Kingdom
Recommended by Erica from Travels with Erica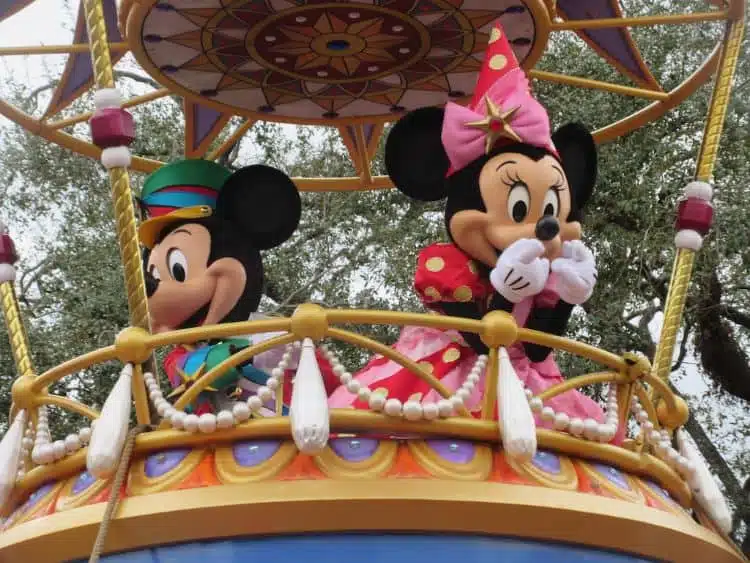 Magic Kingdom is one of the best things to do in Florida and is the perfect theme park to visit whether you're an adult or traveling with children.
The combination of classic Disney attractions like Peter Pan's Flight, thrill rides like Big Thunder Mountain, and a touch of childhood nostalgia make for the perfect theme park day.
If rides aren't your thing, you'll be amazed by the stage shows, parades, and fireworks displays at Magic Kingdom. The park features one of the most impressive fireworks displays in the world, and you'll be blown away by it!
Magic Kingdom has elevated its food experience in recent years, and it is home to several new restaurants that feature unique cuisine and detail-oriented theming. Be Our Guest and Jungle Navigation Skipper Canteen are two new restaurant additions to Magic Kingdom that shouldn't be missed!
Magic Kingdom is the most visit park at Disney World, so you'll want to get to the park right when it opens to ride the most attractions with the lowest wait time.
If you're not a morning person, then it is worth splurging on a ticket to an After Hours ticket. These events are held on select nights throughout the year and give you access to a nearly empty park for 3 hours after the park officially closes. You get to run around Magic Kingdom and ride all the attractions you want with no wait time!
2. Wizarding World of Harry Potter
Recommended by Nicole from Bucketlistlists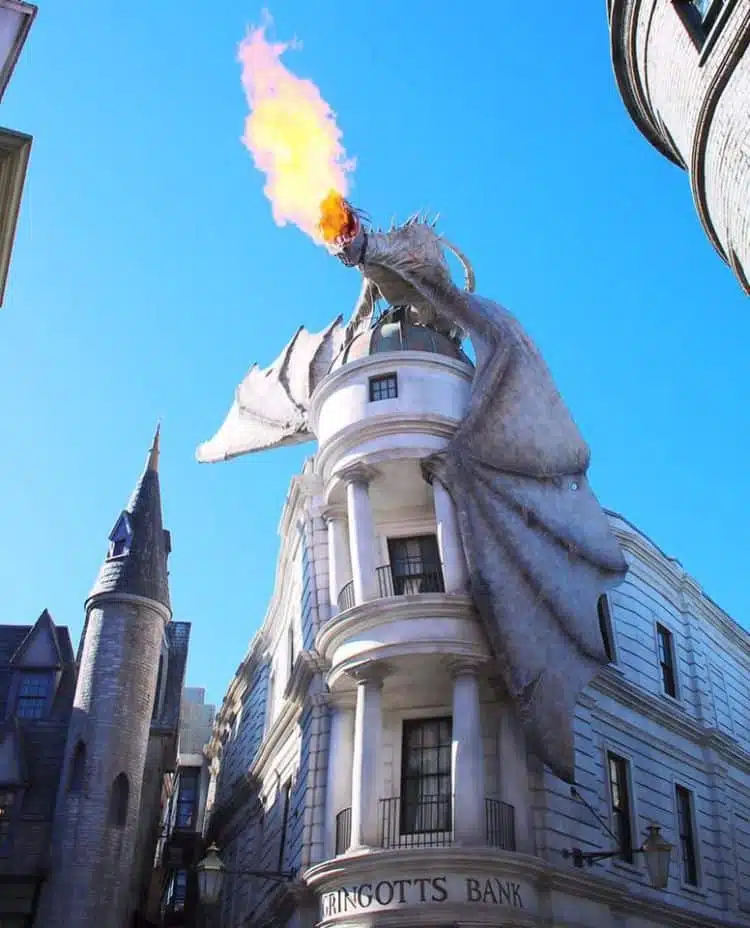 One of the very best things to do in Florida is to visit Universal Studios and Islands of Adventure. Atop many USA bucket lists is to visit the Wizarding World of Harry Potter!
If you are a fan of the books and/or movies, seeing both Hogsmeade and Diagon Alley come to life is quite the experience.
Since the Wizarding World of Harry Potter is split across both Universal Studios and Islands of Adventure, the best way to see both parks would be to buy a combination ticket that allows access to both on the same day.
By doing this, you can jump between both Harry Potter parks by using the Hogwarts Express!
Alternatively, you could visit the parks on different days, but taking the Hogwarts Express is such a fun experience to enjoy for true Potter fans.
While you are visiting the parks, make sure to browse the shops. You will find things like wands, broomsticks, and other popular items from the series. Butterbeer is also a staple between both parks. You can get it hot or cold, but it is easy to drink several!
Prop tip: arrive super early when opening to see both parks without the crowds. Even years after opening, they can both still get very crowded.
3. Star Wars: Galaxy's Edge
Recommended by Alanna from Periodic Adventures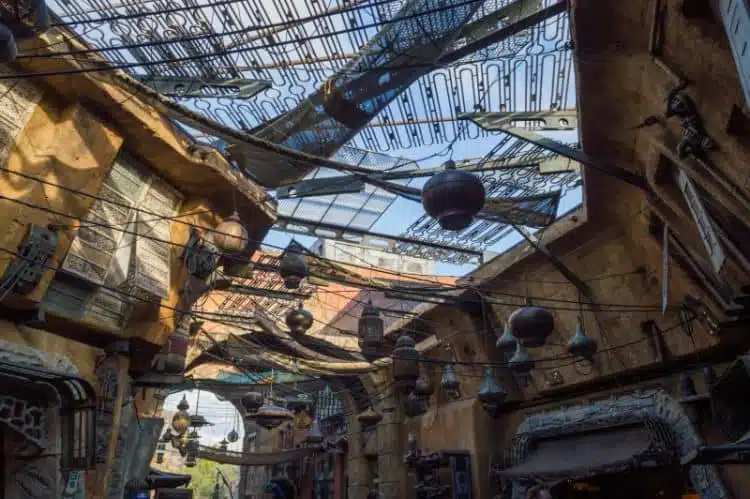 It's no secret that Orlando, Florida, is home to the Walt Disney World parks, and while there is a lot to explore there, one of the best experiences in Star Wars: Galaxy's Edge.
This fully immersive area of the Hollywood Studios park transports you to Batuu, a terrestrial planet on the Outer Rim in the Star Wars universe. Here, you're surrounded by other-worldly décor, characters, language, shops, and food.
The First Order controls the area (the dark side), so you'll likely run into stormtroopers, guards, and maybe even Kylo Ren!
However, keep an eye out for Resistance allies, like Chewbacca, Rey, and a new character, Vi Moradi. Play along with the Disney app to hack into radio signals, translate secret codes, and unlock doors!
In Galaxy's Edge, be sure to enjoy the two state-of-the-art rides, Millennium Falcon: Smuggler's Run and Rise of the Resistance. Grab a bite to eat and a specialty drink at Oga's Cantina, or try some blue milk at the Milk Stand.
Go shopping at Black Spire Outpost, a collection of shops specializing in Batuu goods and Star Wars merchandise, and don't miss Dok Andar's Den of Antiquities, with lots of awesome Star Wars memorabilia! You can even build your own droid or lightsaber in Batuu!
Best Places to visit in the USA
Best VPN for Travel: ExpressVPN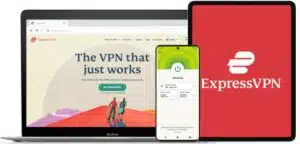 Heading abroad? Use ExpressVPN to access your social media accounts, unblock your favorite entertainment sites, and stay connected with friends and family. And get cheaper flights, of course.
Pros
✅ Next-gen, high-speed servers in 94 countries
✅ Works on iOS, Android, Windows, Mac, Linux, browsers, and more
✅ 256-bit AES encryption protects your data, even on hotel Wi-Fi
✅ Unblocks Netflix and other streaming sites
Cons
❎ No dedicated IPs
Get 3 extra months free of ExpressVPN when signing up for a 1-year plan. That's a 49% saving and a monthly cost of just $6.67! You also get a 30-day money-back guarantee.