Written by Sarah from The Prosperous Blonde
Omaha may be a city that you don't know much about, but once you've been here, you'll see there's SO much to love here.
Our fabulous city is located in the middle of the USA in the state of Nebraska. We're the biggest city in the state, with almost 1 million people in the greater Omaha area.
Most people are surprised by that statistic. Omaha has a reputation for being a little town on the prairie, but that's not us.
We have multiple Fortune 500 companies headquartered here, plenty of fantastic local dining options, a great indie music scene, and many fun things to do & see.
Here Are My Recommendations for all the fun things to do in Omaha, Nebraska.
1. Henry Doorly Zoo 3701 South 10th
The most popular attraction in Omaha is the Henry Doorly Zoo. And with good reason. It's not your average zoo.
The zoo is routinely voted one of the best zoos in the country, if not the world. In fact, it was voted the best zoo in the WORLD in 2014! Since 2014, it's only gotten better.
With over 130 acres and over 17,000 animals, the zoo is BIG. You'll want to spend at least one full day enjoying all the exhibits. Even with one full day, you probably won't get through the whole zoo. There's so much to see.
One of the best things about the zoo is that there are so many exhibits inside that it truly doesn't matter what the weather is like. If it's super cold, head inside to the Desert Dome or Lied Jungle to warm up.
If it's boiling, go over to the aquarium. The diving penguins will put a smile on your face.
A few of my favorite things at the zoo: the butterfly house, feeding the fish from the bridge, the Skyfari, and watching a short movie at the I-max!
2. Find the Beef
While in Omaha, a must-do is to have a great big giant Omaha steak. At one time, Omaha was home to the biggest cattle stockyards in the entire country.
While the stockyards are long gone, Omaha is still all about good beef and is quite famous for serving up some of the best beef in the country. Make sure you hit up a local favorite for the best steak dinner – no chains!
For the ultimate steak experience, check out Cascio's south of the Old Market at 1620 South 10th or go to Warren Buffett"s favorite restaurant, Gorat's Steakhouse, located at 49th & Center. You can't go wrong at either place.
3. Fun in Benson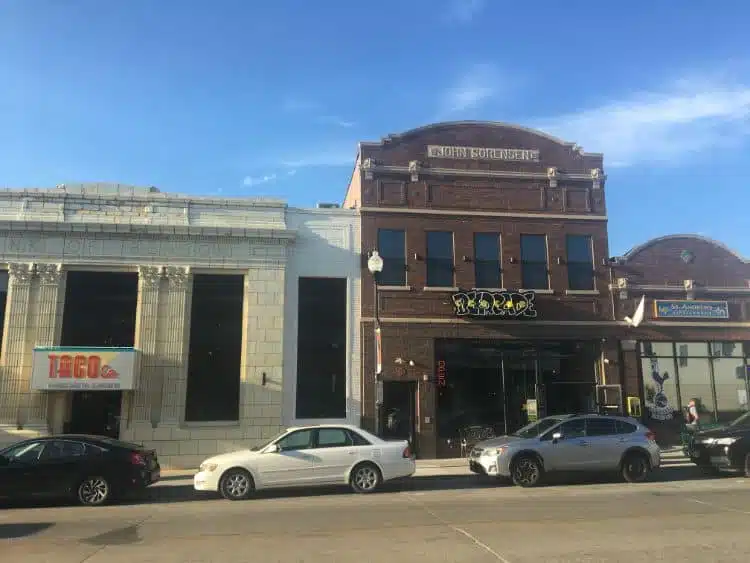 Benson is a quirky little neighborhood in the heart of Omaha around 60th & Maple. The retail/drinking/dining area is situated on Maple Street, primarily from 58th to 65th.
This stretch of Maple Street is lined with plenty of shops, galleries, restaurants & bars to keep you more than occupied for an afternoon or a full day.
I like to poke around Found Vintage Market for cool furniture finds. Beercade is a fun arcade bar with all the arcade games you remember as a kid, including many pinball machines.
There are also numerous small art galleries and a few second-hand stores that are always worth a look.
After shopping, you'll be thirsty & hungry. Lucky for you, Benson has a lot of cool bars where you can chill.
Here are my two favorite places to have a drink in Benson:
1. Barchen Beer Garden – 6209 Maple Street
German-inspired pub with a beautiful outdoor beer garden in the back. They have a life-sized Genga game that's fun, and they allow dogs on the patio. Anyplace that allows dogs is a winner in my book.
2. 1912 – 6201 Maple Street.
This is my go-to place for a drink after sundown on a nice Summer night. Their rooftop bar is gorgeous and offers a great view of Benson. It's sometimes hard to get a table on the rooftop, but it's oh-so-worth-it!
For a little culture after your breakfast, check out the Joslyn Art Museum. The museum features galleries, a concert hall, fountains, gardens, and a cafe, as well as some of the best art collections in the Mid-West.
The building itself is a work of art, built in 1931; it's one of the country's finest examples of Art Deco architecture. Believe it or not, admission to this gem is FREE! This is a must-do while in Omaha.
5. Bob Kerrey Pedestrian Bridge. 705 Riverfront Drive
Take a walk or bike ride across the Bob Kerrey Bridge in downtown Omaha. The bridge crosses the Missouri River between Omaha, NE, and Council Bluffs, IA.
In fact, the bridge is painted to show where the state of Nebraska ends and Iowa begins so that you can stand with one foot in each state while on the bridge.
It's a pretty fun photo op, and you'll get a great view of the Omaha skyline and the river. Lots of weekends there are free concerts on the bridge so you may even hear some great music on your walk!
6. Omaha Restaurants
Omaha is home to so many good, local restaurants, cafes, and bakeries it's hard to say what I like best – it all depends on the mood. But, if I had to pick favorites, here they are
Eat Local: Burgers, Pizza, and Massive Breakfasts
Louie M's Burger Lust. 1718 Vinton Street.
Enjoy a delicious burger at another one of my local favorites, Louie M's Burger Lust. As the name implies, they do lust-worthy burgers here. I really like the bleu burger.
And, they open early for an awesome breakfast spread, too. Have a seat at the counter or grab a table in one of the two dining areas. The place is pretty busy, especially on weekends, so get there early or be prepared to wait.
For breakfast, my favorite is the corned beef hash. And, they have the BEST toast. I know – toast is toast, right? Wrong. Louie M's uses bread from Orsi's – a local bakery- that is outstanding. It makes me throw my low-carb plan out the window.
Virtuoso Pizza – 6056 Maple Street.
A solid old-school pizza place where you can get a whole pizza or pizza by the slice for next to nothing. They even have a walk-up window so you can grab your slice and chow down while window shopping.
Breakfast at Lisa's Radial Café. 817 North 40th.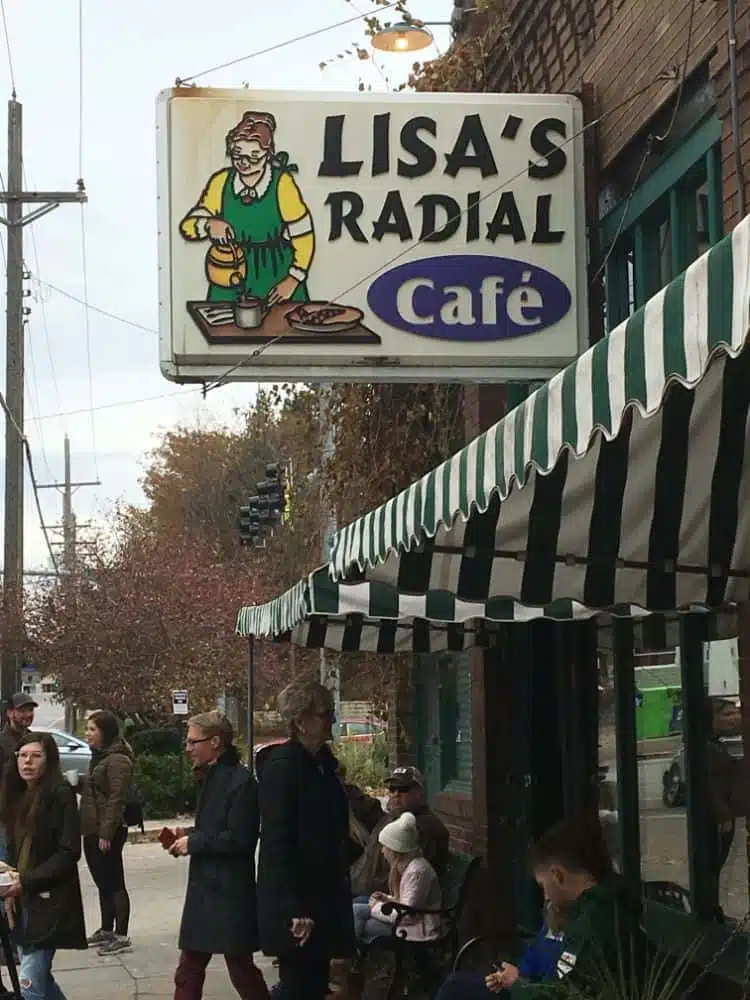 Wake up with a great breakfast from one of my favorite old-school diners, Lisa's Radial Café, for awesome breakfast options.
This is a local Omaha spot that's been around forever, and once you try their food, you'll know why. Everything I've had here is excellent, including the prime rib and eggs breakfast special for right around $10.
It's a crazy indulgent amount of food for breakfast, but hey, you may only come to Omaha once, so don't miss it!
7. Spend an Evening in The Old Market. 12th & Howard.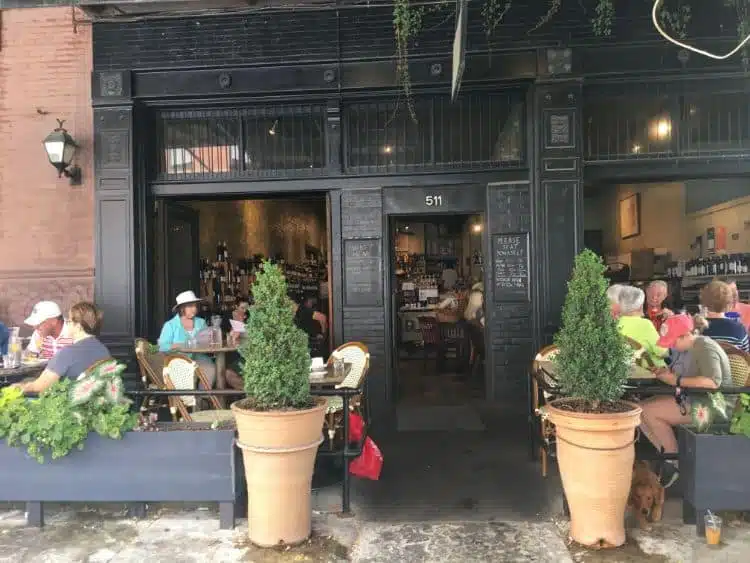 My favorite place in the city is the area South of downtown known as the Old Market. This area is home to many historic old warehouses that have been converted into shops and restaurants. The ambiance is great, and the shops are unique.
You'll get a real boho vibe & you'll find everything from antique stores to record stores. Be sure to check out Tannenbaum's, a store dedicated to Christmas, at 1007 Howard Street.
After you browse around the shops, stop into one of my all-time favorite restaurants, LaBuvette. LaBuvette bills itself as a French wine bar, and it is. But it's so much more.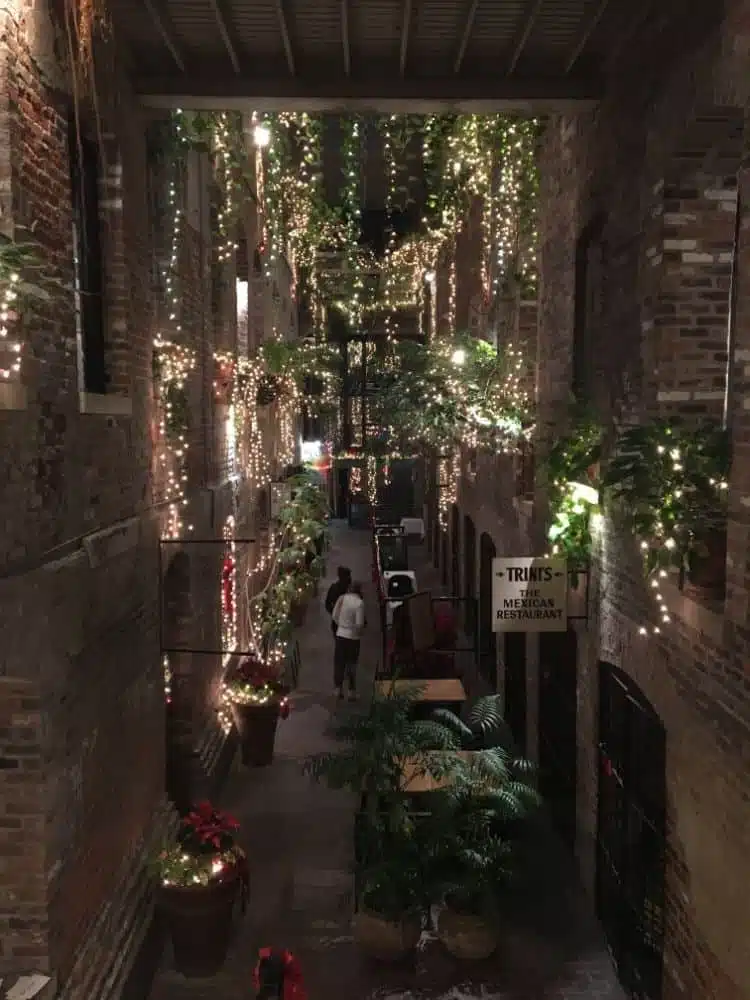 They have an eclectic menu with different, unusual things all the time. They also have the best patio in Omaha.
Grab a glass or two of wine, sit back and settle in for GREAT people-watching. For more fun things to do in the Old Market, check out my Old Market post.
Where to stay in Omaha, Nebraska
When visiting Omaha, Nebraska, you'll find various excellent accommodation options to suit your preferences and budget.
Here are some great areas to consider for your stay:
Downtown Omaha: If you want to be in the heart of the action, downtown is an ideal choice.
You'll be close to popular attractions like the Old Market District, the Bob Kerrey Pedestrian Bridge, and various museums. Downtown offers a mix of luxurious hotels and more affordable options, making it suitable for various travelers.
Old Market District: For those seeking a unique and vibrant atmosphere, staying in the Old Market District is a fantastic choice.
This historic neighborhood has charming boutiques, art galleries, and a diverse culinary scene. You'll have easy access to entertainment and dining options at your doorstep.
Midtown Crossing: This area offers a blend of modern comforts and urban charm. Midtown Crossing features stylish hotels, trendy shops, and a variety of dining choices.
It's a great location for travelers who enjoy a lively environment and proximity to cultural attractions like the Joslyn Art Museum. One hotel we highly recommend is the Kimpton Cottonwood Hotel.
Aksarben Village: Located near the University of Nebraska Omaha, Aksarben Village is a trendy neighborhood with a mix of hotels and vacation rentals.
It's a suitable choice for leisure and business travelers, with its proximity to parks, shopping, and dining establishments.
West Omaha: If you prefer a quieter and more suburban setting, West Omaha might be the right fit.
This area offers a range of chain hotels and accommodations, shopping centers, and family-friendly attractions like the Omaha Children's Museum.
No matter where you stay in Omaha, you'll find warm hospitality and a welcoming atmosphere throughout the city.
It's recommended to book your accommodations in advance, especially during peak tourist seasons, to secure the best options for your stay.
Wrap Up
There you have it, my top things to do in Omaha.
This list is really just the tip of the iceberg. Omaha has so much more, and there's definitely something for everyone here in the "Big O"!
Frequently Asked Questions
Best VPN for Travel: ExpressVPN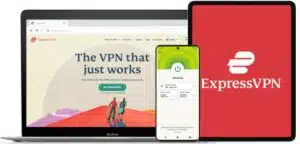 Heading abroad? Use ExpressVPN to access your social media accounts, unblock your favorite entertainment sites, and stay connected with friends and family. And get cheaper flights, of course.
Pros
✅ Next-gen, high-speed servers in 94 countries
✅ Works on iOS, Android, Windows, Mac, Linux, browsers, and more
✅ 256-bit AES encryption protects your data, even on hotel Wi-Fi
✅ Unblocks Netflix and other streaming sites
Cons
❎ No dedicated IPs
Get 3 extra months free of ExpressVPN when signing up for a 1-year plan. That's a 49% saving and a monthly cost of just $6.67! You also get a 30-day money-back guarantee.
What are some fun things to do in Omaha, Nebraska?
Omaha, Nebraska, offers a variety of fun activities for visitors and locals alike. You can explore the Henry Doorly Zoo, visit the beautiful Lauritzen Gardens, enjoy the vibrant Old Market District, take a stroll along the Bob Kerrey Pedestrian Bridge, and learn about history at the Durham Museum.
What makes the Old Market District in Omaha special?
The Old Market District is a vibrant and historic area that offers a unique blend of dining, shopping, and entertainment options. It's known for its charming cobblestone streets, art galleries, boutique shops, and a wide array of restaurants, from fine dining to casual eateries. The district also hosts events and live performances, making it a lively and enjoyable place to spend time.
Click here if you need a recommendation for a hotel in Omaha, Nebraska.
Best Places to visit in the USA