Don't know what to do in Tampa? Coming up with the best attractions can be challenging; that's why we put together this list of fun things to do in Tampa, Florida.
Did you know that in Tampa…
Lightning strikes are prevalent during summer, giving it the unofficial nickname 'lightning capital of the world.'
It is often called Cigar City because of the prominence of cigar factories in the area.
They have an affinity for pirates. Just witness the Gasparilla Pirate Festival.
You can find some of the 'most' in the world. You have the oldest restaurant, the Columbia Cafe, and the longest sidewalk, the Bayshore Boulevard.
Random facts aside, the city ranks as one of the best places to visit in the USA because of the numerous fun things to do in Tampa, Florida.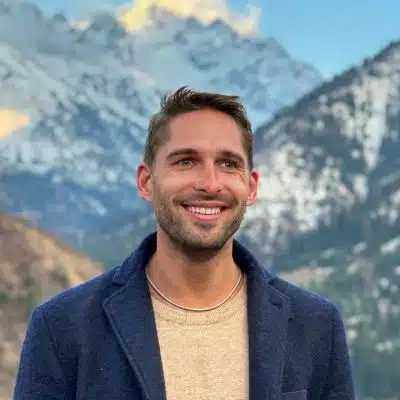 Once you arrive, you know what to do in Tampa, Florida: get your outdoor shoes ready and have fun strolling under the pleasant sun.
With Miami, Orlando, and all the other major cities, Tampa is responsible for keeping Florida a flourishing tourist destination.
Fun Things to do in Tampa Florida
1. Have fun at the Florida Aquarium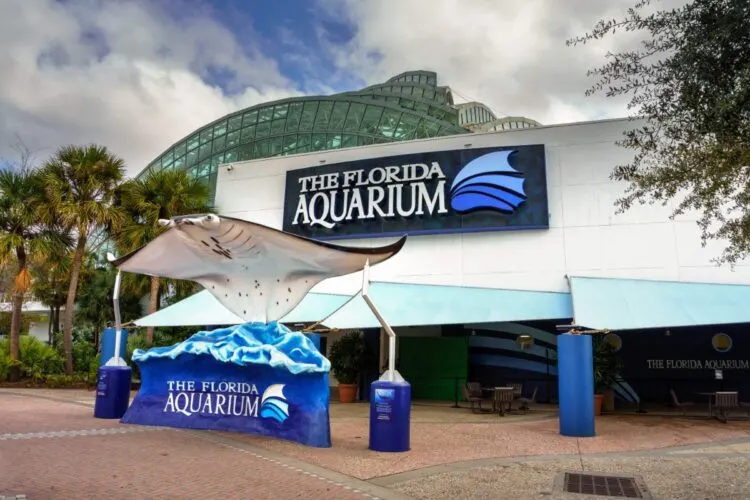 A visit to the Florida Aquarium is one of the fun things to do in Tampa, Florida. The whole family will enjoy learning more about marine life while having fun.
Along with the Georgia Aquarium in Atlanta, the Florida Aquarium ranks as one of the top aquariums to visit in the United States.
The Shark Swim Program is one of the experiences that you can book at the aquarium.
As a group, you get to snorkel and be closer to about a thousand marine animals, including a sand tiger shark! Bring home all the fantastic video footage of your swim as your keepsake.
Tip: Buy your entrance ticket online and skip the line!
2. Stroll the Tampa Riverwalk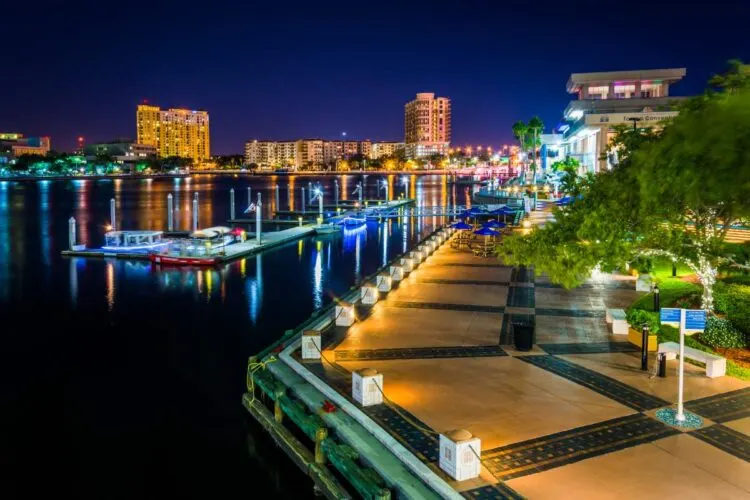 If you are clueless about what to do in Tampa, Florida, an afternoon at the Tampa Riverwalk is a must during the first few days of your stay.
The Riverwalk allows you to stroll along the Hillsborough River and Garrison Channel. As you do so, you are treated to gorgeous landscapes and ample facilities.
The Riverwalk allows easy access to many Tampa, Florida attractions, including museums, restaurants, parks, and hotels.
If you happen to be there in the morning, the 2.4-mile Tampa Riverwalk is filled with fitness enthusiasts starting the day right.
3. Go ziplining at Empower Adventures Tampa Bay
Your list of fun things to do in Tampa, Florida, should be a mix of relaxing and challenging activities.
Falling on the latter is a zipline experience at Empower Adventures Tampa Bay. For two and a half hours, you will find yourself climbing, crossing, and challenging yourself with the different courses ahead.
Your experienced guide will help you ascend the start tower, which is 60 feet tall. Afterward, you shall start your journey to five zip lines that fly over land and water.
Conquer the suspension bridge and the aerial obstacles that follow for you to call it a complete Tampa adventure!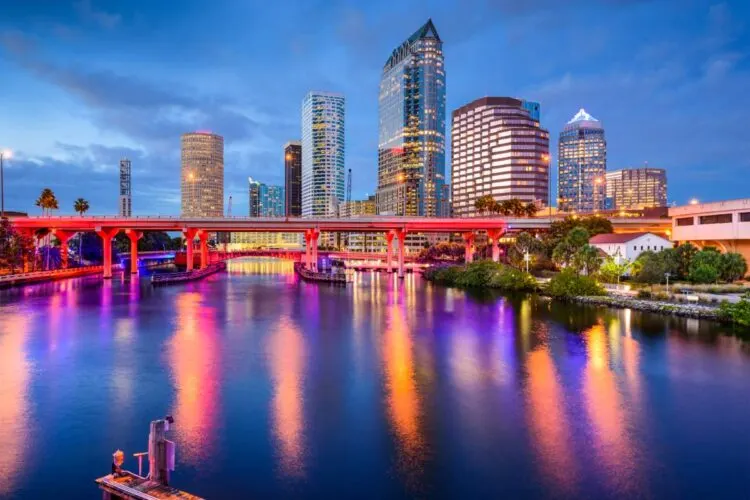 4. Eat and drink at the Armature Works Heights Public Market
The Armature Works Heights Public Market is among the Tampa attractions that can easily make a foodie fall in love.
Described as an industrial market, this space measures 22,000 square feet and has an open floor plan for diners to utilize.
You will catch "Show + Tell" classes being held right here if your timing is perfect. In the past, they held cooking classes and pop-up dinners for the crowd.
The location of the Heights Public Market has an exciting story to tell. It was once a repair and storage facility for streetcars!
5. Pick strawberries at Plant City
Tampa and Lakeland share one true gem worth visiting – Plant City. It is named after Henry B. Plant and dubbed the "Winter Strawberry Capital of the World."
Strawberry picking at Plant City is among the fun things to do in Tampa, Florida. Imagine consuming as many strawberries as you can straight from its plant!
If your timing permits, be in town during the Florida Strawberry Festival. This event will surely be entertaining, especially if you are fond of eating strawberries.
6. Play at the Seminole Hard Rock Hotel and Casino Tampa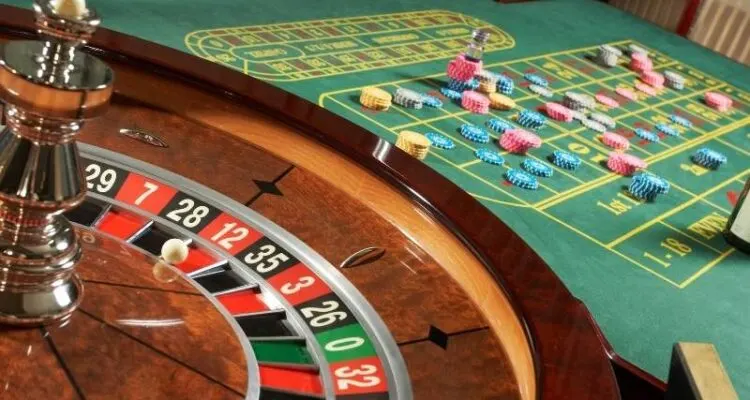 The Seminole Hard Rock Tampa is among the top Tampa attractions worth spending a day or two at.
Not only is it one of the best hotels in the area, but it is also home to a fun gaming area where you can unwind. Relive your days in Las Vegas, try your best at slot machines, or see how you fare at table games.
What is a visit to this iconic international brand without having some time at the Hard Rock Cafe? Feast your eyes on the timeless memorabilia decorated on the restaurant's walls.
When ready to order, ask for the "Original Legendary Burger" and one of Hard Rock Cafe's signature cocktails.
7. Bring the family to the Curtis Hixon Waterfront Park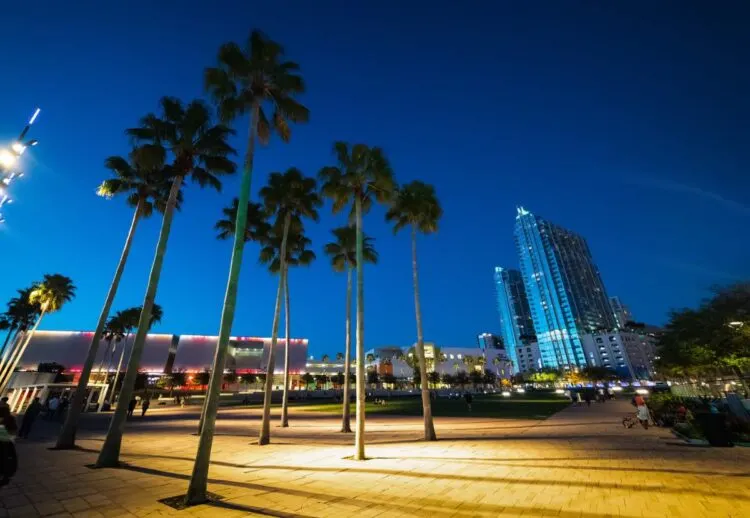 A day at the Curtis Hixon Waterfront Park is a day well spent.
A group visit to this park is one of the fun things to do in Tampa, Florida. Eight acres of good landscape means a big playground to explore.
If you are a yogi in travel, you will be thrilled to know that Curtis Hixon Waterfront Park is conducive to workouts and meditation.
The park is also among the pet-friendly Tampa tourist attractions. Don't hesitate to bring your dogs with you; they have a dedicated dog park where they can play.
If all you can hear from your kids are laughter shrieks, they are having a blast at the water fountains!
8. Explore the Tampa Museum of Art
Ancient, modern, and contemporary art are at their best here at the Tampa Museum of Art. If part of your list of what to do in Tampa, Florida, involves art and culture appreciation, this museum is the way to go.
This museum is home to stunning permanent collections and international traveling exhibitions inside the elegant Cornelia Corbett Center.
Before you conclude your visit to do other great Tampa activities, drop by the Museum Shop. Here, you can purchase some unique memorabilia to remind you of your visit to the Tampa Museum of Art.
9. Lose yourself at Busch Gardens Tampa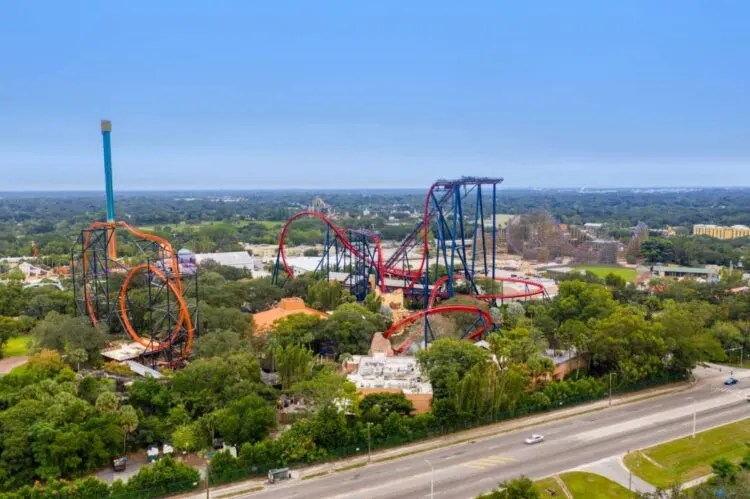 A day at the Busch Gardens is one of the fun things to do in Tampa, Florida – even if you are no longer young!
Who says amusement parks are only for children? I bet you (secretly) had a blast at Magic Kingdom on your recent trip to Orlando.
Expect an equally exhilarating experience as you ride Florida's tallest launch coaster called, Tigris.
If drop towers are your thing, the Falcon Fury is ready to drop you from 335 feet! How about combining both sights and thrills? The Skyride cable car will not disappoint.
Once you are done with all the rides, head to the zoo at Busch Gardens and see animals such as cheetahs, giraffes, and penguins.
10. Watch films at Tampa Theater
Are you traveling to Tampa, Florida, in celebration of something monumental? The Tampa Theater is among the most special Tampa attractions out there.
Don't be fooled: this is not just another movie house. The Tampa Theater's history dates back to 1926 and has since shown standing-ovation-worthy films and shows.
Take your loved one to a screening and see the glorious walls and fixtures of the ageless theater. Join a theater tour and get to know why BBC has ranked the Tampa Theater as one of the past's ten most beautiful cinemas in the world.
11. Play golf at TPC Tampa Bay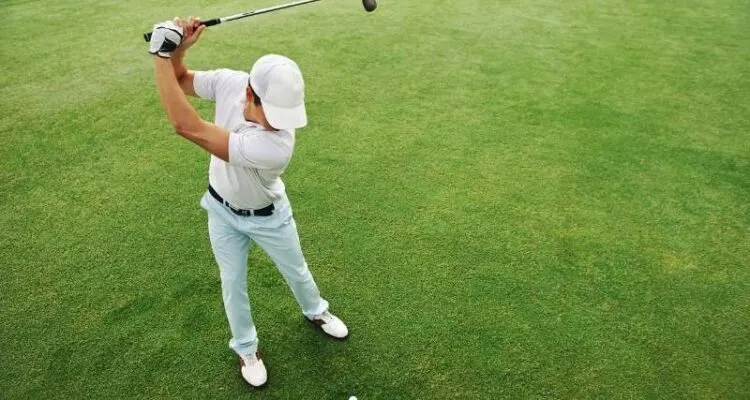 The TPC Tampa Bay lauds itself as the PGA Champions event host for 21 years. There is nowhere better to learn and enjoy the game than here.
Playing golf is one of the numerous fun things to do in Tampa, Florida, because of the great year-round weather and the world-class courses.
At the TPC Tampa Bay, the 18-hole resort course that Bobby Weed designed has earned a lot of praise from the golfing community. The place not only has challenging courses, but the views and landscape that come with them are genuinely magnificent.
12. Shop at the Hyde Park Village
One look at Hyde Park Village, and you'll know that you have just landed in one of the hippest Tampa, Florida attractions.
Hyde Park Village is determined to impress if you like shopping in style. You have six blocks full of everything: fashion, food, and fitness.
You can't miss the Essentials Market, an updated version of the Fresh Market, where you can register and shop for local products at the Village Circle.
13. Go on a luxury sailing cruise in Tampa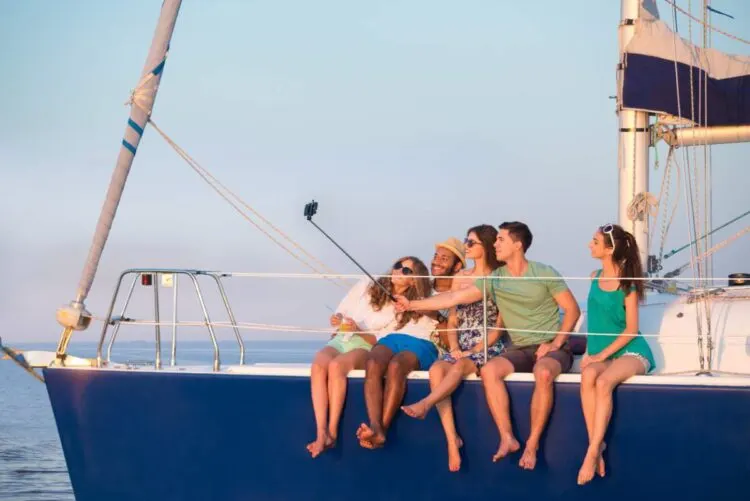 You need not be in the tropical islands of Hawaii to enjoy an ocean cruise. Here in Tampa Bay, you can go on a luxury sailing cruise and have the best views from the waters.
A sailing yacht is ready to take you on your most memorable cruise. Choose to leave just before sunset and enjoy a boat ride that pampers you with sumptuous food, great refreshments, and live music.
End the night dancing under the stars as the yacht prepares to head back.
14. Swim at Adventure Island
McKinley Drive is where one of the fun things to do in Tampa, Florida, commences. Adventure Island is your choice of destination if you want a day of fun under the sun.
Dubbed the largest water park in Tampa, Adventure Island boasts nine fun water slides, a 17,000-square-foot wave pool, and a long lazy river.
For the kids, a massive treehouse awaits at Splash Attack. If you ever go hungry in the middle of your swim, you can head to the Duval Street Grill for some serious snacks.
15. Explore ZooTampa at Lowry Park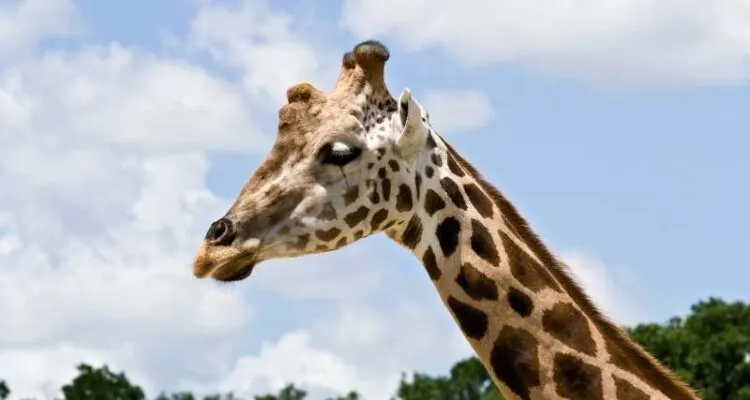 A trip to the zoo is on our list of what to do in Tampa, Florida. ZooTampa at Lowry Park's 56 acres of paradise is full of modern facilities designed to give each animal a naturalistic habitat.
Over 1,100 animals are being cared for by ZooTampa, some being endangered and threatened species.
Have a unique interaction with some of these animals by adding a Signature Encounter to your admission ticket. With this option, you can meet an African Penguin backstage, feed an Indian Rhino or have a photo opportunity with a koala.
16. Go back in time at the Henry B. Plant Museum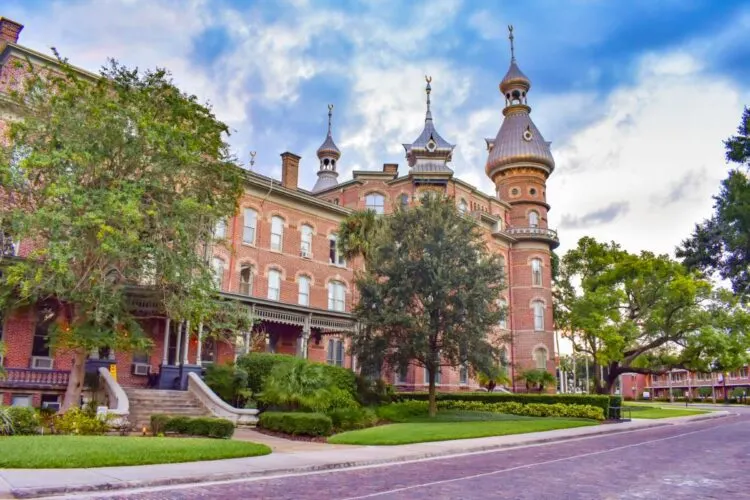 Tampa activities are dominated by Tampa attractions that speak of culture and history. Such is the case of the Henry B. Plant Museum.
Envisioned to give you an understanding of the many contributions of Henry B. Plant to Tampa and beyond, this museum houses 19th-century artifacts and stories about America's Gilded Age.
You can find the museum inside the Tampa Bay Hotel, now known as the Plant Hall, which is a sight to behold. The building is regarded as a National Historic Landmark.
17. Go sightseeing at the Hillsborough River State Park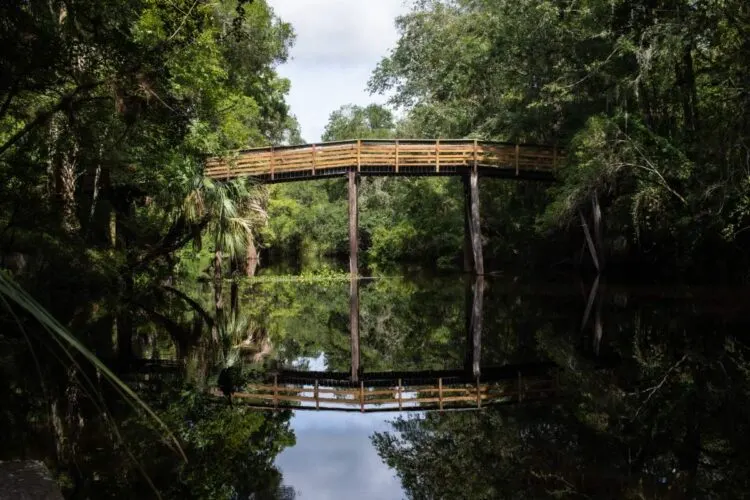 The Hillsborough River State Park is among the best Tampa attractions for sightseeing.
There are many ways how to explore this state park. You can go canoeing or kayaking through its class II river rapids – as in Costa Rica!
You can also hike, as seven miles of nature trails are waiting to be explored.
Suppose camping is included in your idea of fun things to do in Tampa, Florida. In that case, you will be thrilled to know that the Hillsborough River State Park allows RV and tent camping and provides ample amenities to complete your experience.
18. Take the kids to the Museum of Science and Industry
Are you running out on what to do in Tampa, Florida, with your little ones? The Museum of Science and Industry – MOSI for short – is just around the corner.
If you had a blast at the Griffith Observatory in Los Angeles, you will also have fun at The Saunders Planetarium. Arguably, the show's star would have to be the GOTO Chronos star projector, which can present 8,500 stars, among others.
Tour the facility with a MOSI astronomer and watch as the room gets darker to give way to the night sky simulation. Wondering what the stars looked like at a specific point in time? The Saunders Planetarium may be able to show you!
19. Enjoy a Dolphin Tour at Tampa Bay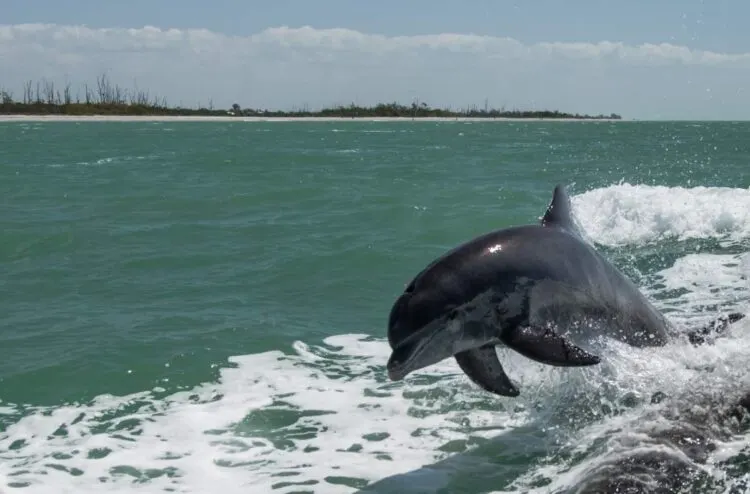 Believe your guide when he says you will experience one of the fun things to do in Tampa, Florida.
Dolphins, as we know them, are amiable creatures. Imagine spending 90 minutes interacting with them and seeing how they thrive in their natural habitat.
Along the way, your experienced guide will not only help you spot the most number of dolphins you'll probably ever see on this trip, but he'll also share interesting information about the city of Tampa and Tampa Bay.
20. Stop by Glazer Children's Museum
A quick stop at the Glazer Children's Museum can easily be included in your list of Tampa activities to do in a day. The problem lies in how to get the kids to end their playtime after a while!
The Glazer Museum is among the Tampa tourist attractions that call for active interaction and a lot of imagination.
Dubbed by the museum as "interactivities," the things to do at the museum aims to make learning fun for ages one to twelve.
If you are in Tampa during Christmastime, check out the Gingerbread Village at the Glazer Museum.
21. Learn more at the Tampa Bay History Center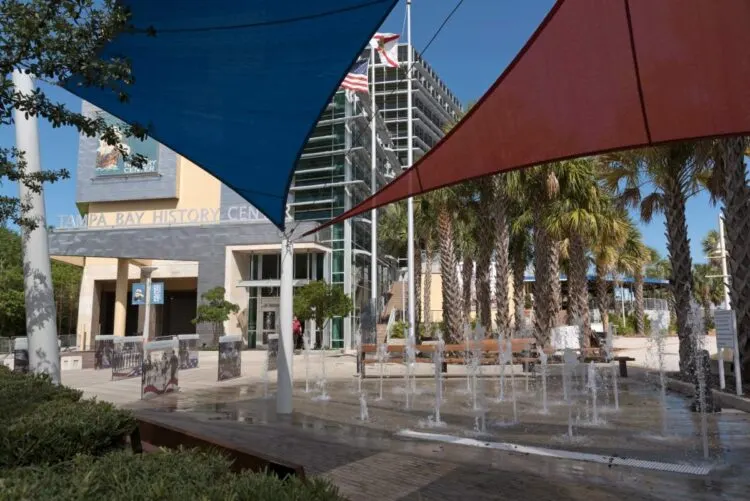 The Tampa Bay History Center is among the many Tampa, Florida, attractions located at the Tampa Riverwalk. This 60,000-square-foot center is home to exhibitions envisioned to tell you stories about Florida's 12,000 years of history.
Go back in time and see how the first Florida inhabitants lived. Learn about the important role of Tampa Bay in the past and now.
When you're done exploring, drop by the iconic Columbia Cafe and sample their Spanish and Cuban-inspired dishes.
22. Sign up for one of the Tampa Bay Food Tours
What is travel without good food?
For three and a half hours, sample the best of the best cuisines and drinks that Tampa has to offer. This is one of the funniest ways to learn about what made the city what it is today.
Tampa Bay Food Tours hosts "Tampa Riverwalk Dine & Wine," where your Taste Ambassador guides you through notable restaurants in downtown Tampa.
You get to sample a bit of every establishment's proud offerings, so be sure to come in hungry!
23. Enjoy the nightlife at Ybor City, Tampa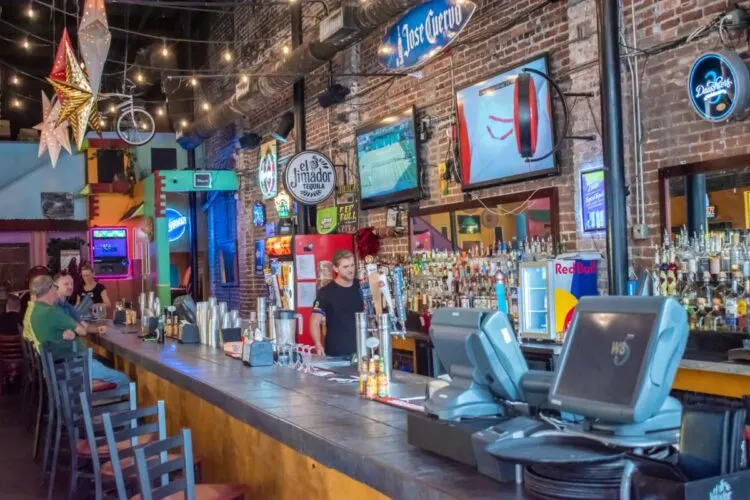 Are you up for a good night in Tampa? Ybor City is the place to be when the sun goes down and the crowd gets thick.
What's with this historic city, and how can it be the must-visit nightlife destination?
Undeniably, sampling local craft beers are among the fun things to do in Tampa, Florida. You can do so at Ybor City. Here, you have the Tampa Bay Brewing Company, a true icon in the local brewing scene.
Whether you are looking for somewhere to chill, enjoy live music, or see where the locals are at night, head over to Ybor City.
24. Drive over Sunshine Skyway Bridge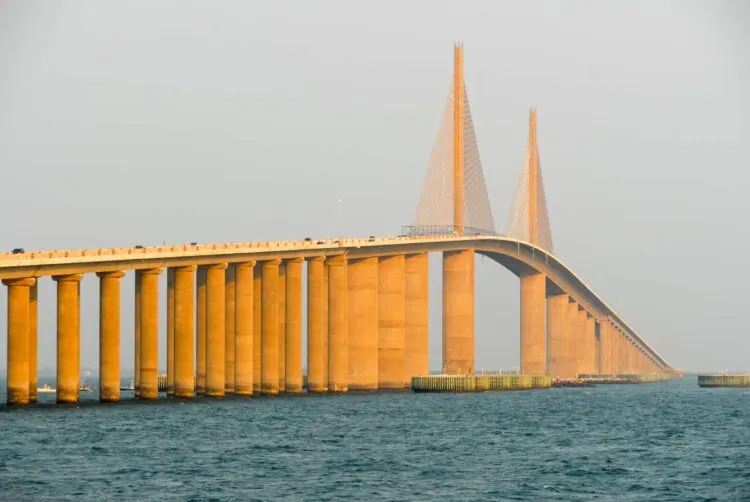 It may not be as iconic as the Golden Gate Bridge in San Francisco, but the Sunshine Skyway is truly a beautiful structure. It is considered Florida's flag bridge and stretches way farther than the Golden Gate Bridge!
The Sunshine Skyway has been reconstructed since its collapse in 1980. Today, it is now the world's longest cable-stayed concrete bridge.
One remarkable thing about the Sunshine Skyway is the twenty-one steel cables supporting the roadway. It is colored yellow in honor of Florida being the Sunshine State.
25. Relax at the University of South Florida Botanical Gardens
Suppose you have potentially exhausted all the fun things to do in Tampa, Florida, and would wish to relax. In that case, the University of South Florida Botanical Gardens is one of the Tampa attractions you should consider attending.
A total of 16 acres of the USF Tampa campus is dedicated to flourishing gardens. Here, you also get to enjoy being amidst Lake Behnke.
Before you end your visit, drop by the shop on-site. You'll find unique and exciting products such as wild honey, gardening books, and even plants to bring home.
26. Hike the Weedon Island Preserve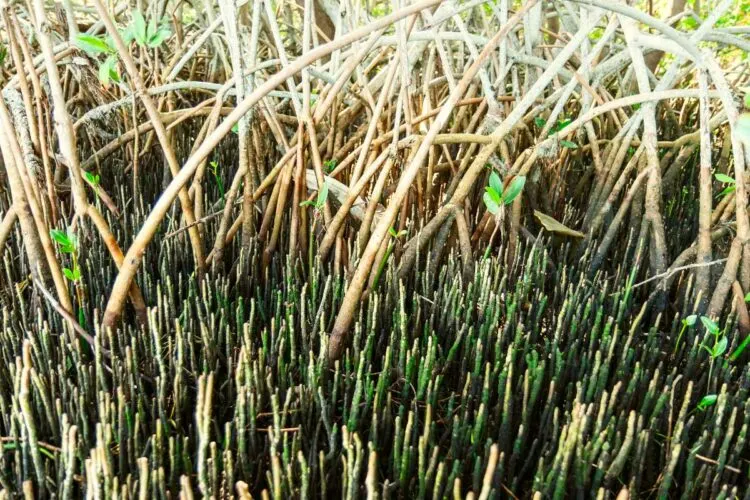 The Weedon Island Preserve is one of the most fulfilling Tampa, Florida attractions.
This 3,190-acre natural area in Tampa Bay is home to various flora and fauna thriving in different ecosystems.
If you wish to learn more about the story behind this protected wilderness, pay a visit to the Weedon Island Preserve Cultural and History Center.
Exploration of the place is not only limited to trail hiking. It is also possible to ride a stand-up paddleboard, canoe, or kayak and see the island from the waters.
27. Shop at the International Plaza and Bay Street
After days of fun with nature and under the sun, it's time to retreat to the International Plaza and Bay Street and do some retail therapy.
You can find international upscale brands at International Plaza and Bay Street, including Louis Vuitton, Neiman Marcus, and Tiffany and Co.
It's impossible to miss this ultimate shopping destination adjacent to Tampa International Airport.
28. Hop on the "Brew Bus"
Joining a "Brew Bus Tour" is one of the most exciting ways to taste Tampa's best craft beers.
You can choose to go on a public bus tour which takes you to nine different locations for some serious beer tasting. According to the schedules, you can hop on and off as you please.
You can also choose to book a private one, and the crew will customize a bus tour for your group. Choose from over 60 breweries to add to your beer-hopping itinerary.
29. Bike at Bayshore Boulevard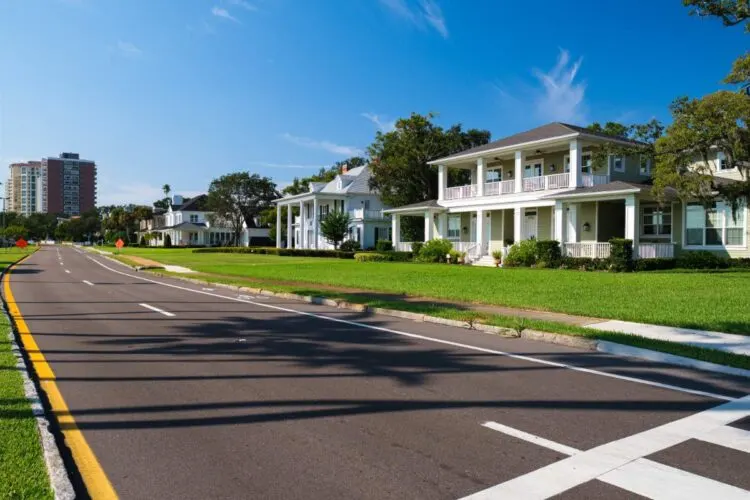 Known as the longest continuous sidewalk in the world, the Bayshore Boulevard spans 14.2 kilometers of incredible views of Tampa Bay. It starts at Gandy Boulevard and ends in downtown Tampa.
Several Tampa, Florida, attractions are along Bayshore Boulevard. These include the Tampa Convention Center, the Florida Aquarium, and Jose Gaspar's pirate ship.
Make your experience extra memorable by booking a Bayshore Drive Motorbike Tour. Ride on a three-passenger motorbike and relax as your experienced driver takes you and your companion to Bayshore Boulevard and beyond.
30. Drive to Clearwater Beach, Tampa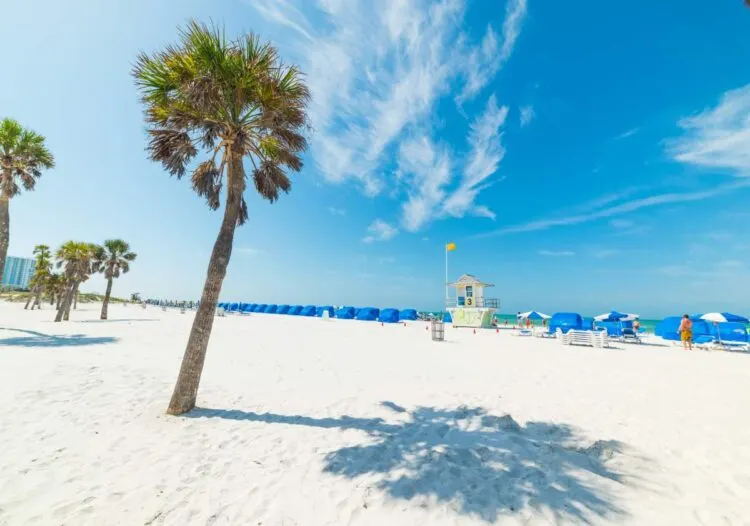 Clearwater Beach is only about 35 minutes from Tampa via FL-60 W, so a quick drive from the city can be done conveniently.
Aside from sunbathing and swimming, you can also go fishing and dolphin-watching here. Speaking of dolphins: a visit to this beach community is not complete without paying a visit to Winter, the area's most famous dolphin.
Never miss a sunset when you are at Clearwater Beach. It is best viewed from Pier 60, and even after the sun goes down, plenty of activities await the ones willing to stay.
Best Places to visit in the USA
Best VPN for Travel: ExpressVPN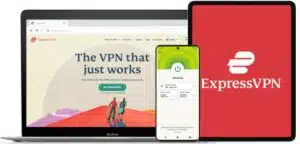 Heading abroad? Use ExpressVPN to access your social media accounts, unblock your favorite entertainment sites, and stay connected with friends and family. And get cheaper flights, of course.
Pros
✅ Next-gen, high-speed servers in 94 countries
✅ Works on iOS, Android, Windows, Mac, Linux, browsers, and more
✅ 256-bit AES encryption protects your data, even on hotel Wi-Fi
✅ Unblocks Netflix and other streaming sites
Cons
❎ No dedicated IPs
Get 3 extra months free of ExpressVPN when signing up for a 1-year plan. That's a 49% saving and a monthly cost of just $6.67! You also get a 30-day money-back guarantee.