Do you want to know where is Cancun, Mexico located? Check out the Cancun Mexico map, fun facts, and frequently asked questions about Cancun.
Cancun is located in the southeastern part of Mexico, in the northeast of the Yucatán Peninsula.
Cancun belongs to the state of Quintana Roo and is one of the most popular tourist destinations in Mexico.
Best VPN for Travel: ExpressVPN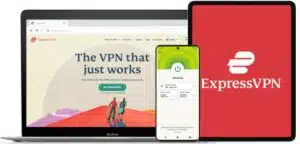 Heading abroad? Use ExpressVPN to access your social media accounts, unblock your favorite entertainment sites, and stay connected with friends and family. And get cheaper flights, of course.
Pros
✅ Next-gen, high-speed servers in 94 countries
✅ Works on iOS, Android, Windows, Mac, Linux, browsers, and more
✅ 256-bit AES encryption protects your data, even on hotel Wi-Fi
✅ Unblocks Netflix and other streaming sites
Cons
❎ No dedicated IPs
Get 3 extra months free of ExpressVPN when signing up for a 1-year plan. That's a 49% saving and a monthly cost of just $6.67! You also get a 30-day money-back guarantee.
Cancun, Mexico's exact location is latitude 21.17429 and longitude -86.84656.
Distance from Cancun to other major destinations:
| | | |
| --- | --- | --- |
| | Distance | Estimated travel time by car |
| Cancun to Tulum | 81 miles or 131 kilometers | About 1 hour and 43 minutes |
| Cancun to Playa del Carmen | 42 miles or 68 kilometers | About 58 minutes |
| Cancun to Mérida | 199 miles or 320 kilometers | About 4 hours and 40 minutes |
| Cancun to Chetumal | 236 miles or 379 kilometers | About 4 hours and 43 minutes |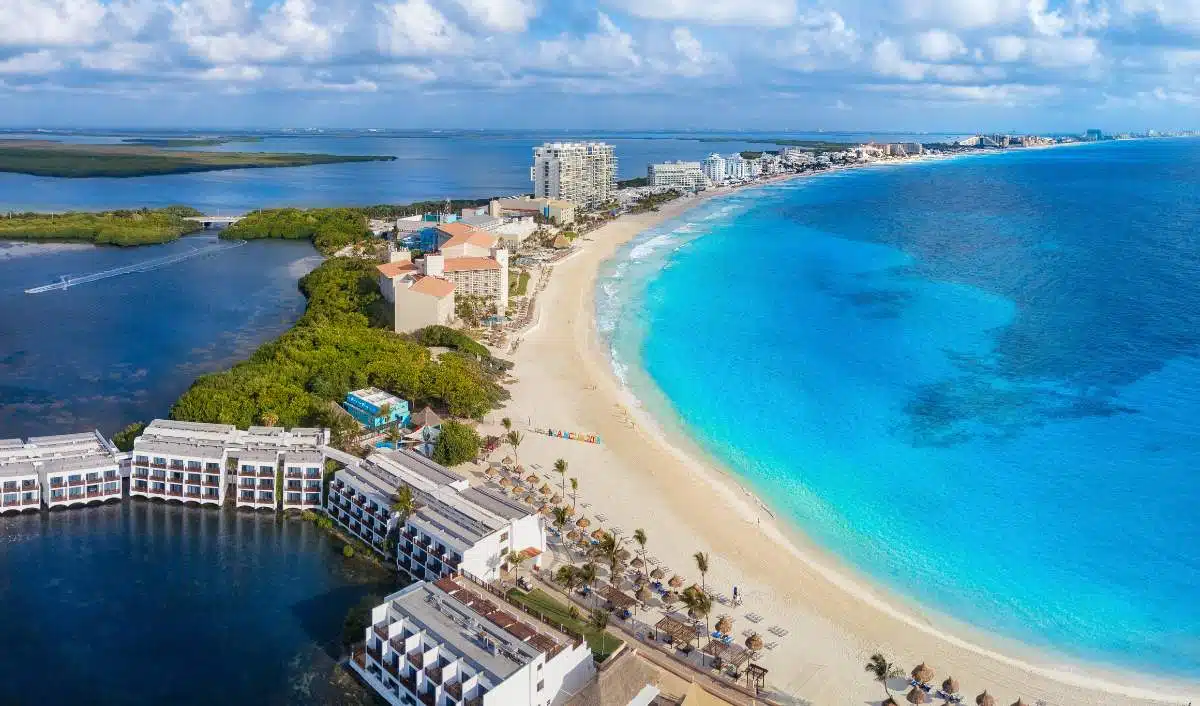 Where is Cancun, Mexico, on the Map
Cancun Fun Facts
1. In 1970, only three people lived in Cancun. Nowadays, it is one of Mexico's most popular tourist destinations and home to more than 700,000 residents.
2. Cancun features an underwater museum with a series of 500 life-size underwater statues.
3. Cancun was originally called "Ekab," which means "Black Earth." The name Cancun is also a Mayan word and means "nest of serpents."
4. The beaches of Cancun are only 14 miles long.
5. The Maya Barrier Reef in Cancun is the second largest reef in the world. The world's largest reef is the Great Barrier Reef in Australia.
6. There are around 32.000 hotel rooms in Cancun. From luxury Cancun beach resorts to family resorts to budget hotels in downtown, there is accommodation for all types of travelers.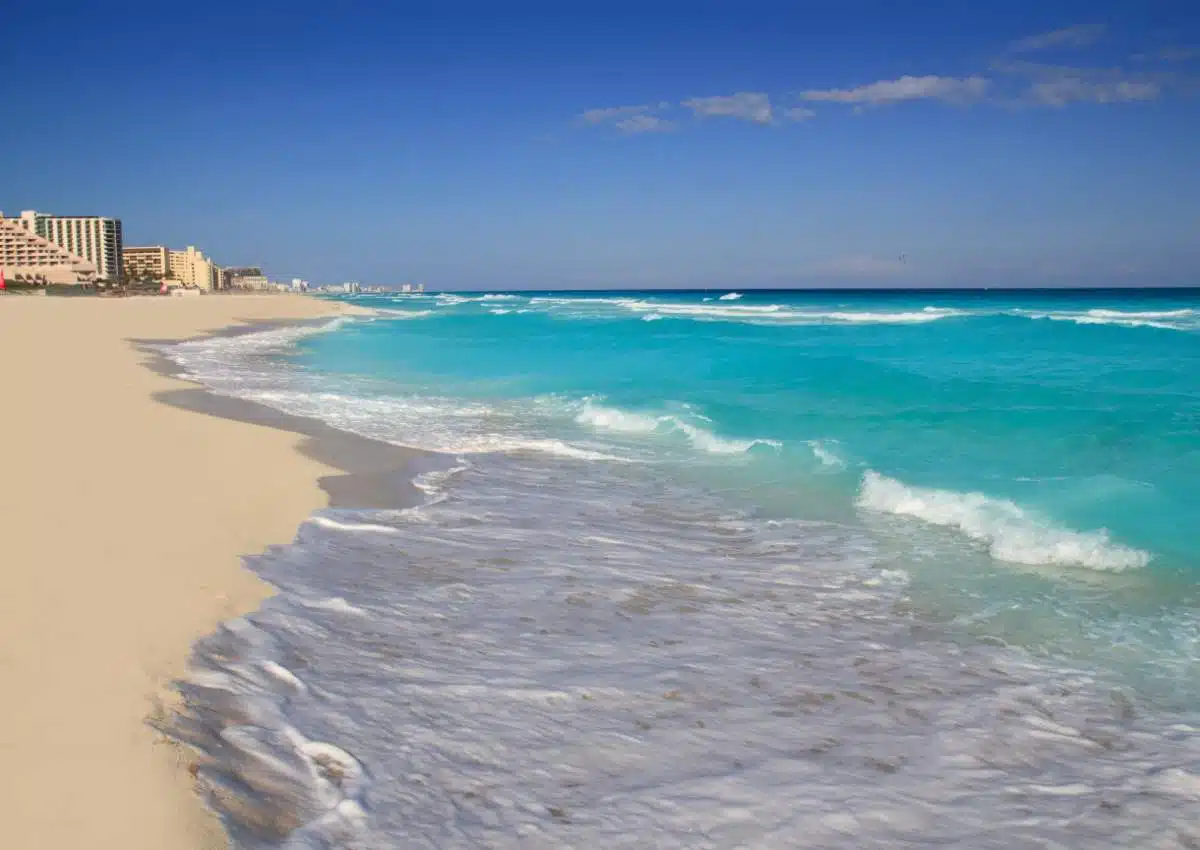 Universal Traveller recommends the following websites to plan & book your trip to Mexico
How to travel from Cancun to other popular Mexican destinations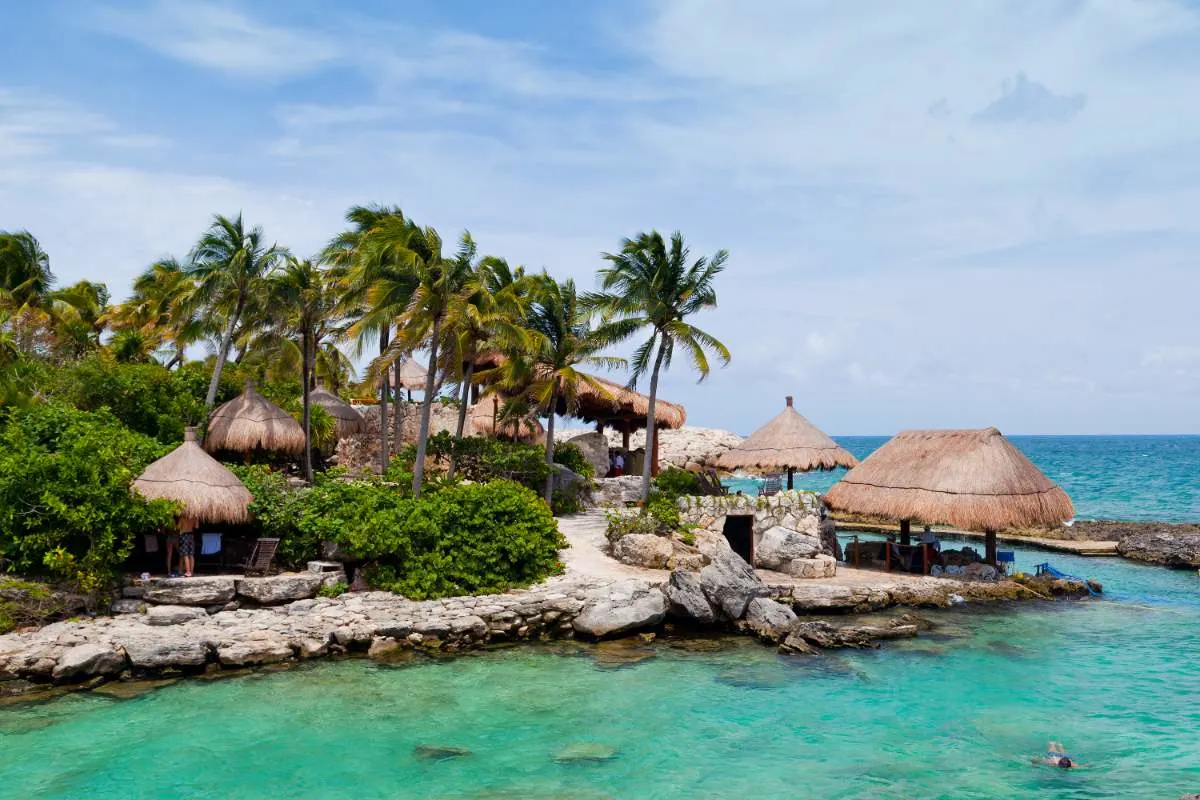 Frequently Asked Questions about Cancun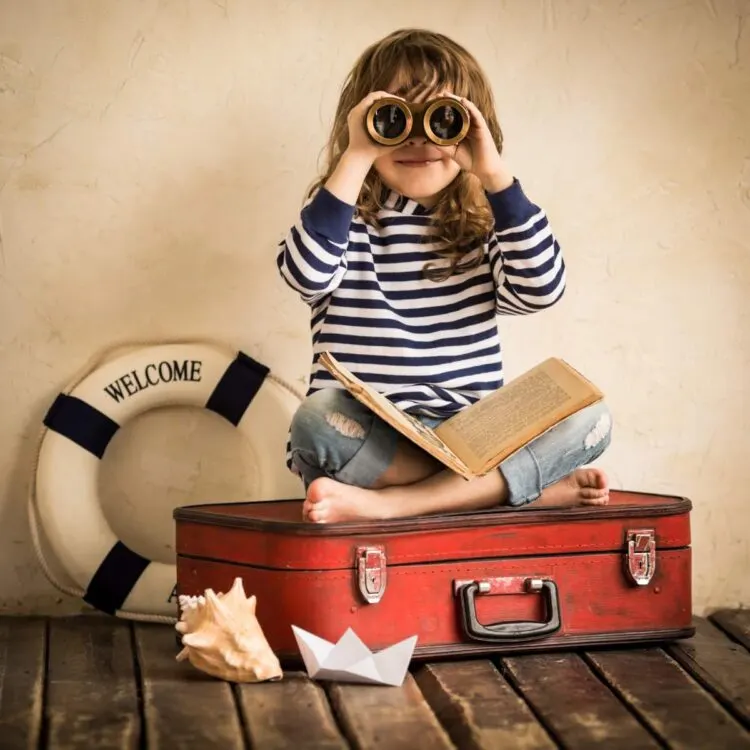 Protect your trip: With all our travel experience, we highly recommend you hit the road with travel insurance. SafetyWing offers flexible & reliable Digital Nomads Travel Medical Insurance at just a third of the price of similar competitor plans.
Is Cancun north or south of the equator?
Cancun is 1,462 miles (around 2,352 kilometers) north of the equator and is thus located north of the equator.
How much is a taxi from Cancun airport to the hotel zone?
The average price for a taxi from Cancun airport to the hotel zone is 50 to 60 USD.
What state is Cancun in?
Cancun is located in the state of Quintana Roo on the Yucatán Peninsula in Mexico.
Is Cancun in the US?
No, Cancun is not in the US. Cancun is a city in Quintana Roo on the Yucatán Peninsula in Mexico.
Location Map of Mexican Cities