Searching for where is Playa del Carmen, Mexico, located? Check out the Playa del Carmen Mexico map, fun facts, and frequently asked questions about Playa del Carmen.
Playa del Carmen is a coastal town situated along the Caribbean Sea within the Yucatan Peninsula. It is part of the municipality of Solidaridad in the state of Quintana Roo, Mexico.
The region to which Playa del Carmen belongs is called the Riviera Maya. The Riviera Maya is an area that is 200 kilometers or 124 miles long, running from Puerto Morelos in the north up until Punta Allen in the south. Playa del Carmen is conveniently located in the center.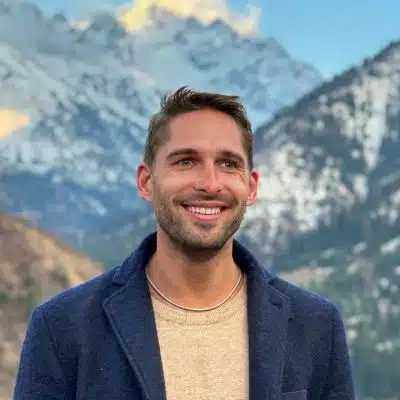 Cancun International Airport (CUN) is the nearest airport to Playa del Carmen. The distance between Cancun Airport and Playa del Carmen is 55 kilometers or 34 miles, roughly a 45-minute drive.
Although there is an Airport located at 15 Avenida Sur 3 in Playa del Carmen, this facility is primarily used for skydiving and short flights.
Playa del Carmen's exact location is 20.63 latitude and -87.08 longitude.
Distance to other major destinations:
| | | |
| --- | --- | --- |
| | Distance | Estimated travel time by car |
| Playa del Carmen to Cancun | 68 kilometers or 42 miles | About an hour |
| Playa del Carmen to Tulum | 42 miles or 68 kilometers | About 58 minutes |
| Playa del Carmen to Merida | 292 kilometers or 181 miles | About three hours and 15 minutes |
| Playa del Carmen to Cozumel | 34 kilometers or 21 miles | About an hour and 31 minutes, with a ferry |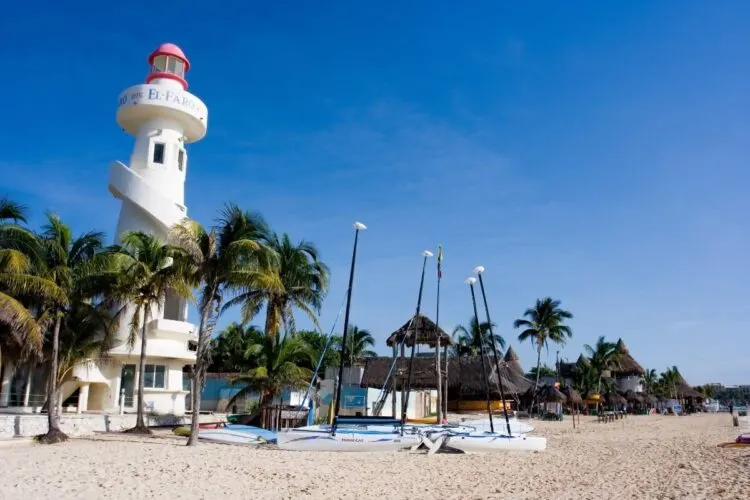 Where is Playa del Carmen, Mexico, on the Map
Playa del Carmen Fun Facts
1. Playa del Carmen's original name in the Mayan language was "Xaman-Ha," which means "Waters of the North" in English. Nowadays, the place is casually regarded as Playa.
2. Playa del Carmen was a vital access point for the Mayans to worship the goddess Ixchel in Cozumel.
3. Playa del Carmen was once a simple fishing village until tourism-related developments started to rise during the 1990s. The mega-resorts at the nearby Playacar helped the area to grow rapidly.
4. Natural gum or chicle was invented by the Mayans in Playa del Carmen about 4000 years ago.
5. Residents of Playa del Carmen are called "Playenses."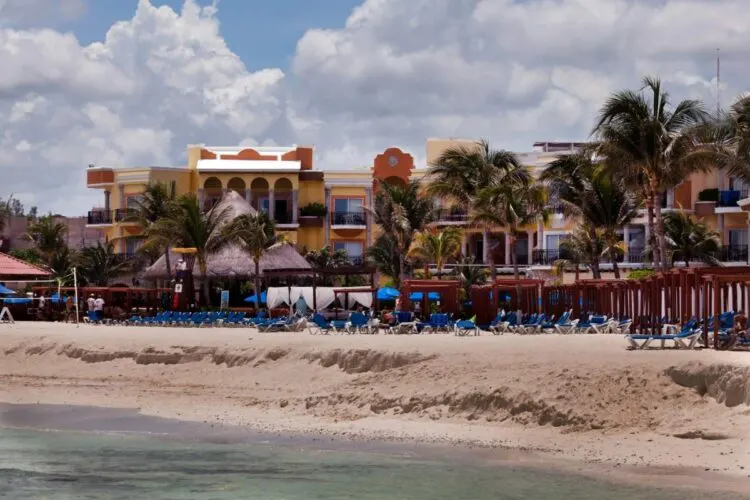 Frequently Asked Questions about Playa del Carmen
Best VPN for Travel: ExpressVPN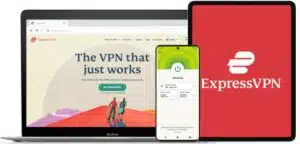 Heading abroad? Use ExpressVPN to access your social media accounts, unblock your favorite entertainment sites, and stay connected with friends and family. And get cheaper flights, of course.
Pros
✅ Next-gen, high-speed servers in 94 countries
✅ Works on iOS, Android, Windows, Mac, Linux, browsers, and more
✅ 256-bit AES encryption protects your data, even on hotel Wi-Fi
✅ Unblocks Netflix and other streaming sites
Cons
❎ No dedicated IPs
Get 3 extra months free of ExpressVPN when signing up for a 1-year plan. That's a 49% saving and a monthly cost of just $6.67! You also get a 30-day money-back guarantee.
Is Playa del Carmen in Cancun?
The quick answer is no, and it is essential to know, especially before your trip there. Playa del Carmen and Cancun are two different beautiful travel destinations, but both are in the Yucatan Peninsula. Playa del Carmen is the largest town in the Riviera Maya region that stretches along the Caribbean coastline, while Cancun is a city north of Riviera Maya.
Is Playa del Carmen better than Cancun?
Playa del Carmen brings a more laid-back feel than Cancun and its modern tourism services. This is not to say, though, that Playa del Carmen lacks life. It is, in fact, one of the best places to go when you want some nightlife. Whichever is better boils down to your personal preferences.
Is it safe to travel to Playa del Carmen?
With popularity comes people who would like to take advantage of the crowd. While Playa del Carmen is a relatively safe place to travel to, it is not exempt from petty crimes. Regarding natural calamities like tropical storms, visits from June until September must be carefully researched.
What is Playa del Carmen known for?
Playa del Carmen was once known as a simple fishing village. It is known for its fantastic beaches, good local food, and bustling nightlife, not to mention the World Heritage Site of Sian Ka'an and the New Wonder of the World that is the Chichen Itza.
What is the best month to go to Playa del Carmen?
The best month to go to Playa del Carmen is April or May. This is when the stormy season starts, so the temperature is friendly enough to allow you to explore the outdoors easily. During this time, peak season is also yet to start, so you get good deals from hotels and other tourism services within Playa del Carmen.
Universal Traveller recommends the following websites to plan & book your trip to Mexico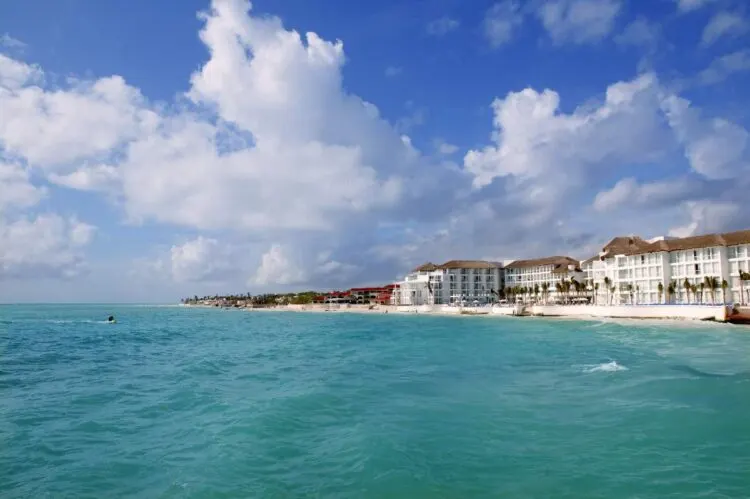 Location Map of Mexican Cities