Searching for where is Tulum, Mexico, located? Check out the Tulum Mexico map as well as fun facts and frequently asked questions about Tulum.
Tulum is a town located in Quintana Roo, Mexico. It lies on the Caribbean coastline of the Yucatan Peninsula.
Tulum is divided into two general areas: Tulum Playa (where the beaches are located) and Tulum Pueblo (where commerce is concentrated.)
Cancun International Airport (CUN) is the nearest airport in Tulum, Mexico.
There are many convenient ways on how to travel from Cancun Airport to Tulum.
Tulum, Mexico's exact location is 20.21 latitude and -87.43 longitude.
GuateGo
On GuateGo, you can check all available transportation options from and to Tulum. It is a reliable and easy-to-use platform to compare prices & schedules and make a booking online.
Distance to other major destinations:
Cancun to Tulum: 81 miles or 131 kilometers
Chetumal to Tulum: 154 miles or 249 kilometers
Playa del Carmen to Tulum: 38 miles or 61 kilometers
Akumal to Tulum: 18 miles or 29 kilometers
Where is Tulum Mexico on the Map
The map below shows the location of Tulum, Mexico.
Universal Traveller recommends the following websites to plan & book your trip to Mexico
How to travel around Mexico from Tulum
Tulum Fun Facts
1. Tulum was once called Zama, which means the City of Dawn or the Place of the Dawning Sun. This is because of its location being in the east.
2. Tulum means wall or trench in the Mayan language. It was one of the walled cities built by the Mayans. Its walls measure 16 to 26 feet in thickness. Tulum's strategic location made it an efficient fortress.
3. Tulum once served as a prominent center for astronomy.
4. Tulum is an important archaeological site in Mexico. The Mayan ruins here are actually the youngest of their kind in the country.
Tip: Explore the ancient Mayan city of Tulum and refresh afterward in the famous Dos Ojos Cenote.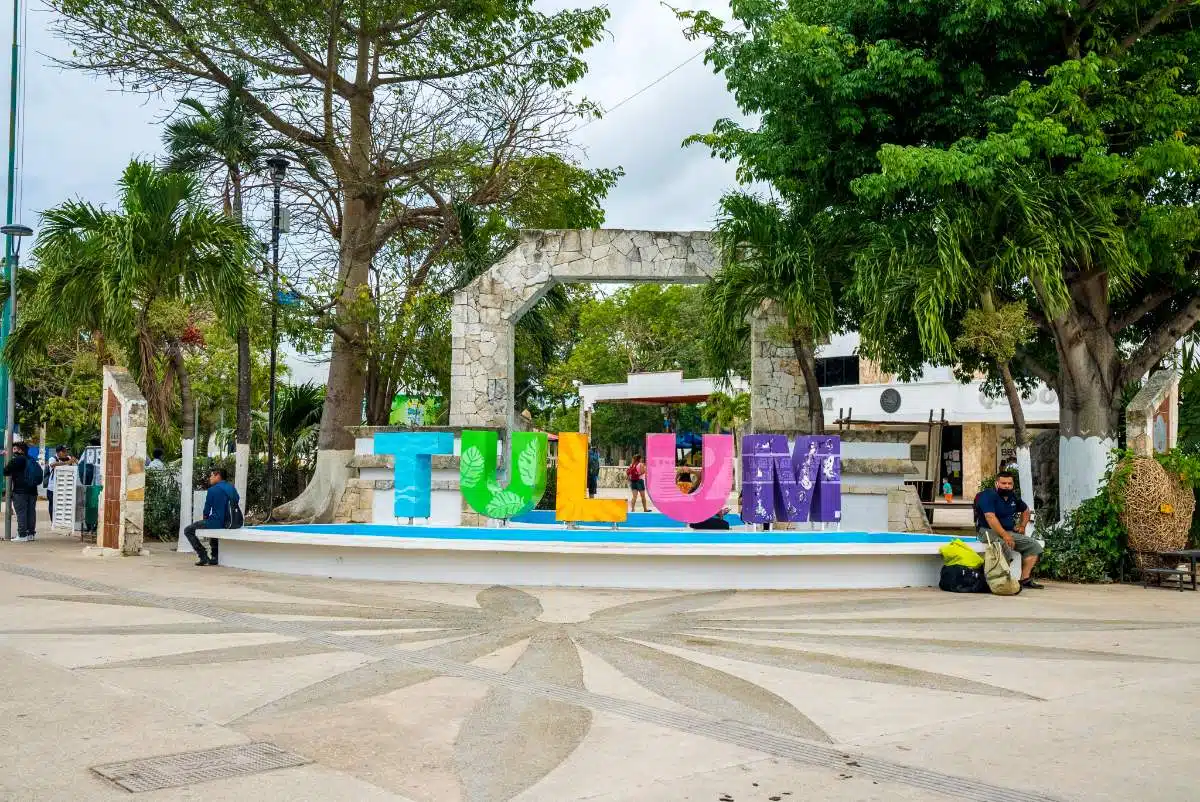 Tulum and Dos Ojos Cenotes: 5-Hour Guided Tour
Combine two of Tulum's highlights in one tour!
Discover ancient Mayan buildings, like the pyramid temple of El Castillo and the temple Dios del Viento.
Afterward, you can swim in one of the most beautiful cenotes near Tulum: Dos Ojos Cenote! You can read more about the Dos Ojos Cenote here.
Click here for more information and to purchase your ticket!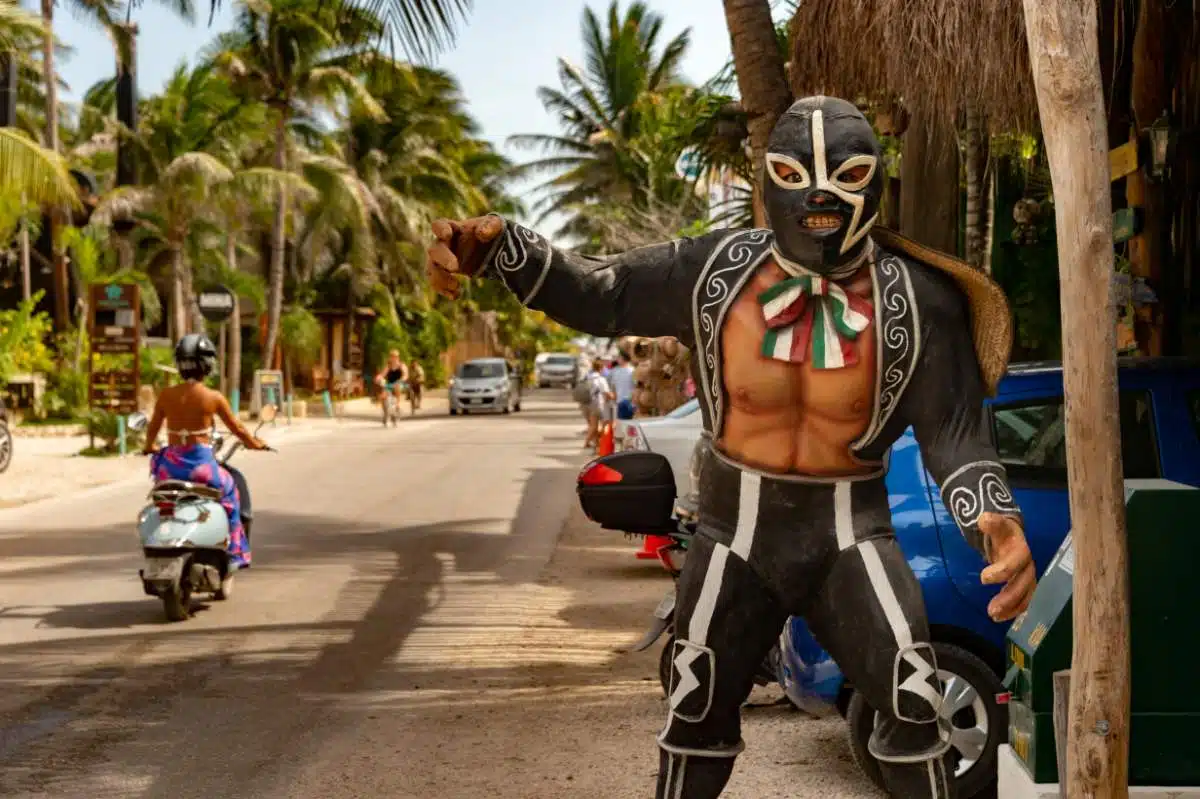 GuateGo
On GuateGo, you can check all available transportation options from and to Tulum. It is a reliable and easy-to-use platform to compare prices & schedules and make a booking online.
Frequently Asked Questions about Tulum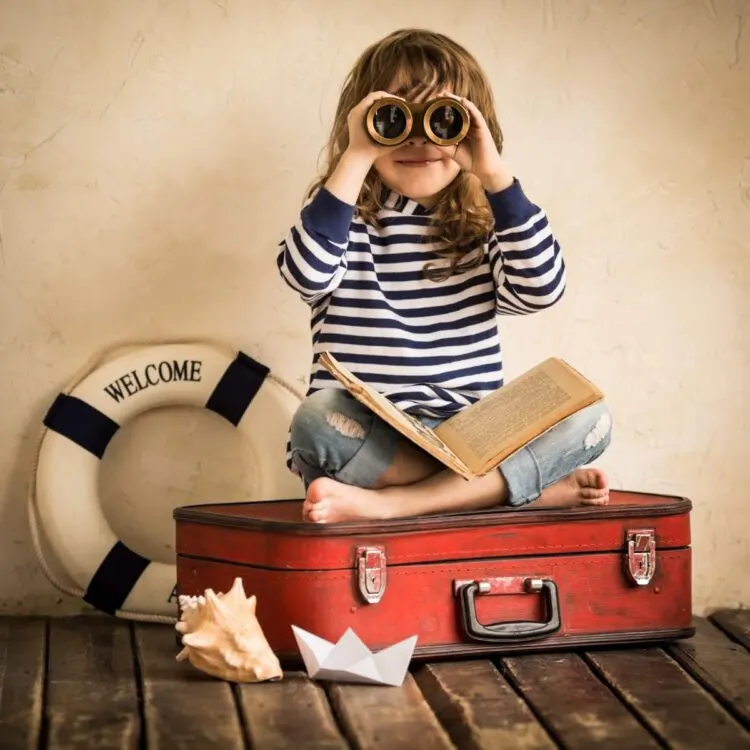 Protect your trip: With all our travel experience, we highly recommend you hit the road with travel insurance. SafetyWing offers flexible & reliable Digital Nomads Travel Medical Insurance at just a third of the price of similar competitor plans.
Is it safe to go to Tulum, Mexico?
Tulum, Mexico, remains to be a safe destination to travel to. Ask people who have gone there, and they will surely testify to the quietness and safety in Tulum in general.
While various crimes and political unrest are being reported every so often, safety in Tulum is not a major concern. This does not mean that you will not need to exercise caution, though. Common sense is key.
Why is Tulum Mexico so popular?
Tulum is popular because of the Mayan ruins that are important archaeological sites to Mexico and the whole world.
The town also acts as a great gateway to the nearby cenotes in Tulum, a must-visit when you are in the Yucatan Peninsula. The white-sand beaches in Tulum give you a great Caribbean experience, enticing visitors from all parts of the world.
Is Tulum Mexico expensive?
Staying in Tulum can be expensive if you are drawn towards ecolodges and hotels. There are budget-friendly options such as hostels and cabanas. Eating in Tulum doesn't have to be expensive.
Hit the markets for some fresh produce and fruits of the season if your accommodation does not offer free breakfast. One average meal out ranges from $7 to $15. Transportation is cheap in Tulum. You can book rental cars for a very affordable price. Taxis are also inexpensive enough to use for roaming around. Buses and Colectivos, too, are cost-efficient modes of transportation.
What is the best time of year to go to Tulum, Mexico?
The best time to go to Tulum, Mexico, is from late October to December. This is when the weather is most ideal to go around in Tulum. Accommodations are also at their best rates. Avoid the months of January, February, and March if you wish to avoid the crowds.
How many days do you need in Tulum?
Allot at least three days to enjoy Tulum, Mexico. You can spend a day exploring ruins, another day visiting cenotes, and one more day walking around town. Three days will give you enough time to spend on every aspect that Tulum is known for.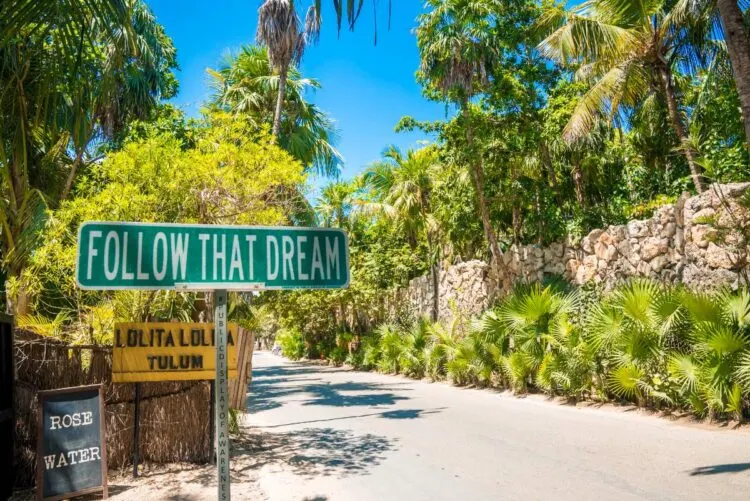 Location Map of Mexican Cities