Searching for where is Holbox Island Mexico located? We're providing you with crucial location facts, including an Isla Holbox map and the area's distance from nearby tourist destinations in Mexico.
Where is Holbox Island in Mexico? Holbox Island belongs to the Mexican state of Quintana Roo. It is located on the northern coast of the Yucatan Peninsula in the Gulf of Mexico.
Holbox Island is approximately 26 miles in length and 0.9 miles in width. It is part of the Yum Balam Nature Reserve.
Best VPN for Travel: ExpressVPN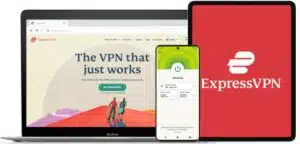 Heading abroad? Use ExpressVPN to access your social media accounts, unblock your favorite entertainment sites, and stay connected with friends and family. And get cheaper flights, of course.
Pros
✅ Next-gen, high-speed servers in 94 countries
✅ Works on iOS, Android, Windows, Mac, Linux, browsers, and more
✅ 256-bit AES encryption protects your data, even on hotel Wi-Fi
✅ Unblocks Netflix and other streaming sites
Cons
❎ No dedicated IPs
Get 3 extra months free of ExpressVPN when signing up for a 1-year plan. That's a 49% saving and a monthly cost of just $6.67! You also get a 30-day money-back guarantee.
Cancun International Airport (CUN) is the nearest airport in Holbox Island, Mexico.
Holbox Island, Mexico's exact location is 21.53 latitude and -87.27 longitude.
Distance to Other Major Destinations: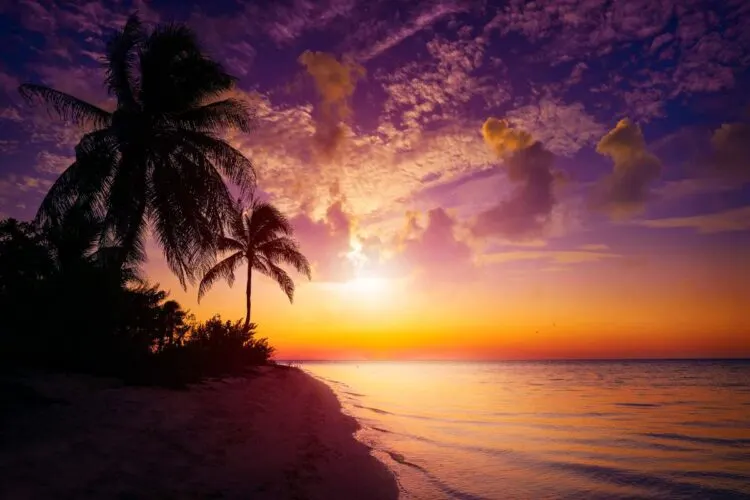 Where is Holbox Island Mexico on the Map
Holbox Island Fun Facts
1. The name Holbox (pronounced as "hol-bosh") means "Black Hole" in the Mayan language. It was given by the first inhabitants who found the island after fleeing the Caste Wars.
2. Only about 2,000 residents live in Isla Holbox, some coming from the eight families that originally lived on the island. The majority of the people who live here are fishers.
3. All roads in Holbox Island, Mexico are unpaved, so you are basically on the sand the whole time. Because of this, you can find no cars there. There are only golf carts (which people utilize as taxis,) bicycles, and motorbikes running around the area.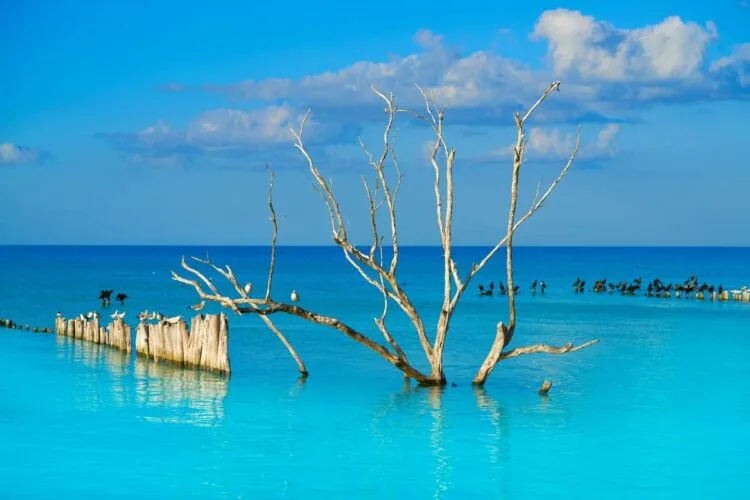 4. Holbox Island, Mexico, is famous for its whale sharks. Whale watching is definitely among the best things to do in Isla Holbox.
5. A shallow lagoon (the Yalahau Lagoon) measuring 10 kilometers separates Holbox Island from the mainland. Legend has it that this place is a fountain of youth, and people swimming here will emerge as if they are ten years younger!
Frequently Asked Questions about Holbox Island, Mexico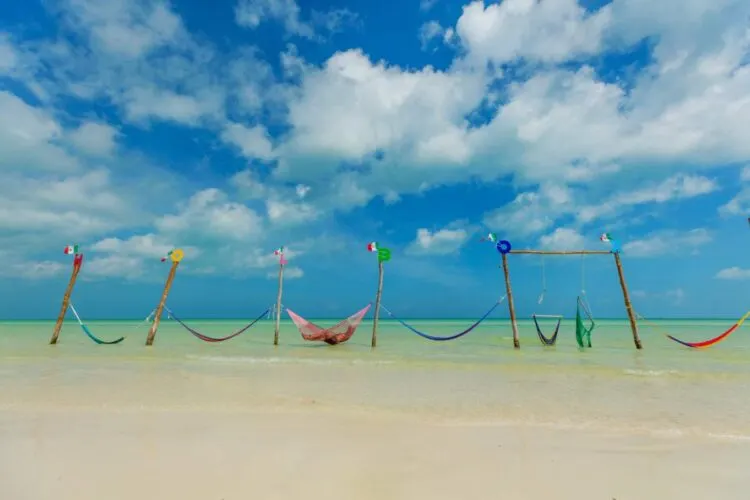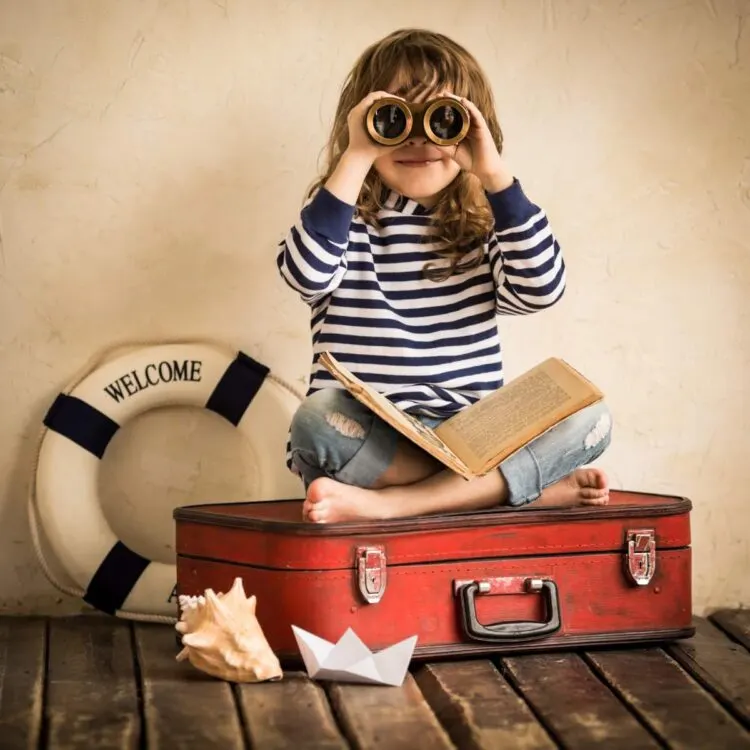 Protect your trip: With all our travel experience, we highly recommend you hit the road with travel insurance. SafetyWing offers flexible & reliable Digital Nomads Travel Medical Insurance at just a third of the price of similar competitor plans.
How do you get to Holbox Island?
From Chiquila, you have to ride a ferry that will take you to Isla Holbox. Two ferries offer transfer services there – Holbox Express and 9 Hermanos. The trip lasts for about 30 minutes. If you come from Playa del Carmen, Cozumel, or Cancun, you can also opt to ride an air taxi (like the one operated by Aerosaab) to reach Holbox.
How far is Holbox Island from Cancun?
Holbox Island, Mexico, is 37.8 miles or 60.9 kilometers away from Cancun. Total travel time via car and ferry is around two hours and 30 minutes. Via flight, however, takes only 30 to 35 minutes.
Is Holbox worth visiting?
Yes, Holbox is worth visiting! If you have exhausted all possible tours on the mainland and would like a quieter piece of paradise, head over to Holbox Island, Mexico. The place is as laidback as it gets, the locals are hospitable, and the food is worth staying over for.
Is Holbox safe?
Isla Holbox is a safe tourist destination. You are less likely to have safety issues here as long as you exercise common sense and general precautions like not walking outside late at night, not leaving your bags unattended, or bringing too much cash as you roam around. Regarding safety during the hurricane season (around July to October,) the waters can get very rough during this time, so keep that in mind.
Is Isla Holbox expensive?
Traveling to Isla Holbox is not cheap, but it is still relatively more affordable than staying at Isla Mujeres or Cancun. Getting to Holbox Island, Mexico in itself, is not expensive at all – unless you choose the private air transfer option.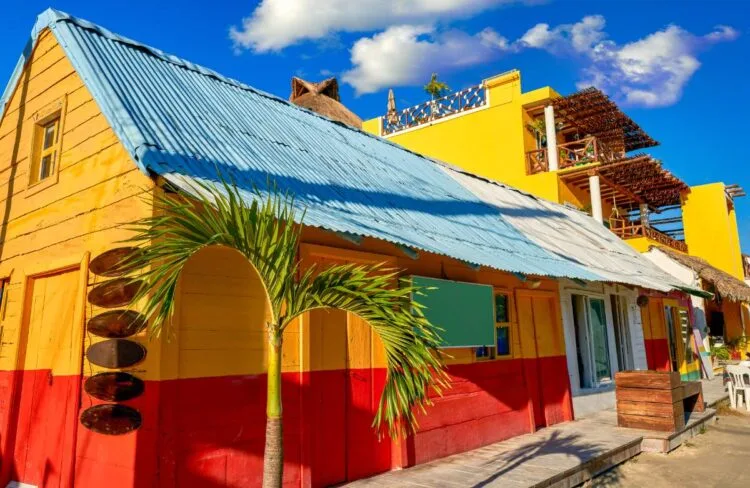 Location Map of Mexican Cities