Wondering where Cozumel Mexico is located? Look no further! Here is all that you need to know, including information on how to travel to Cozumel from other popular travel destinations in Mexico, Cozumel Fun Facts, and frequently asked questions.
Cozumel is an island located in the Mexican state of Quintana Roo. It lies off the coast of the Yucatan Peninsula, in the Caribbean Sea.
Cozumel Mexico has only one main town – San Miguel de Cozumel. The majority of the island is undeveloped.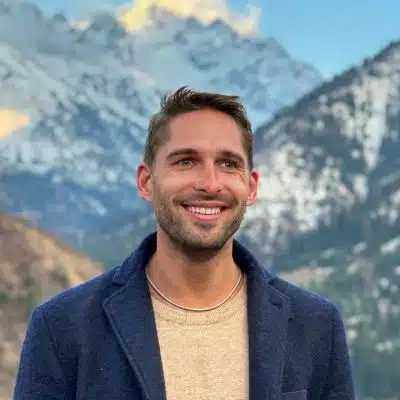 Cozumel International Airport (CZM) is the nearest airport in Cozumel, Mexico, as it is in the main town.
Cozumel Mexico's exact location is 20.52 latitude and -86.94 longitude.
Read also: Best things to do in Cozumel
Distance to Other Major Destinations:
| | |
| --- | --- |
| | Distance |
| Playa del Carmen to Cozumel | 19 kilometers or 12 miles |
| Tulum to Cozumel | 79 kilometers or 49 miles |
| Cancun to Cozumel | 86 kilometers or 53 miles |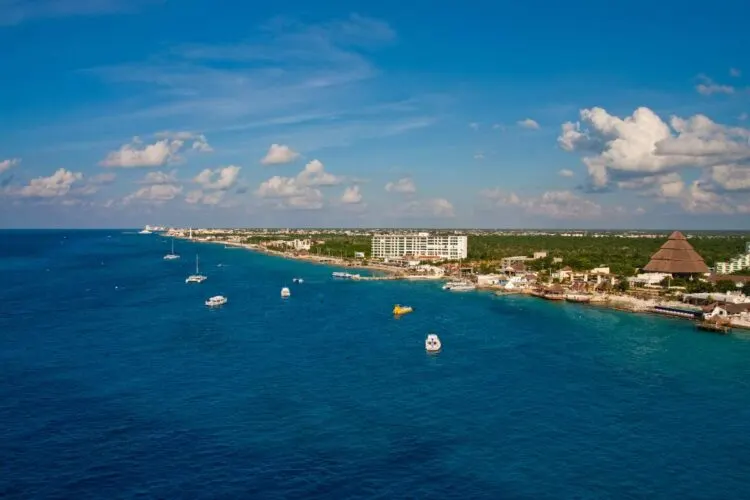 Where is Cozumel Mexico on the Map
Cozumel Fun Facts
1. The name Cozumel comes from the Mayan name of the island, Ah Cuzamil Peten. In English, this phrase translates to Island of the Swallows. It has been said that the first inhabitants noted how many swallows there are in the area, hence the name.
2. The swallow has become the island's symbol of ancient identity. You can find this type of bird depicted in different ways all around the island.
3. Cozumel was regarded as a sacred site by the Mayan civilization that first inhabited it. Several temples were dedicated especially to Itxchel, regarded as the goddess of fertility, pregnancy, and childbirth.
4. Many visitors come to Cozumel to dive. A lot of the best dive sites in Cozumel, Mexico, can be found within the Cozumel Reefs National Marine Park.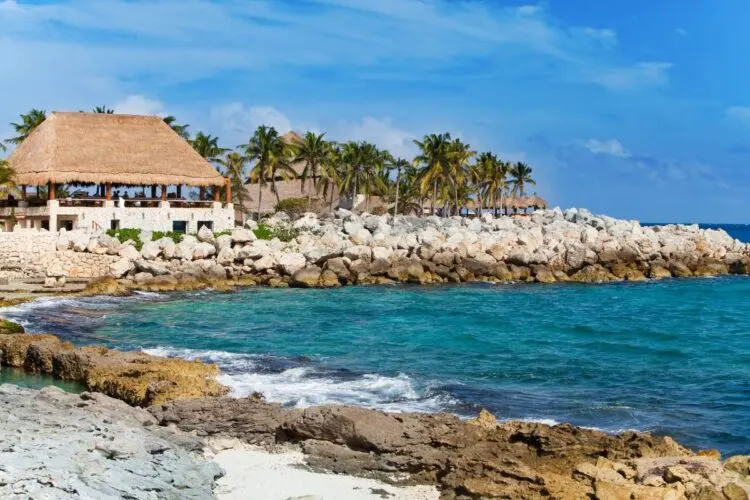 Frequently Asked Questions about Cozumel Mexico
Best VPN for Travel: ExpressVPN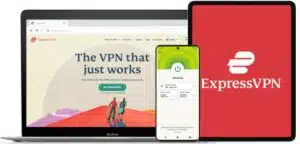 Heading abroad? Use ExpressVPN to access your social media accounts, unblock your favorite entertainment sites, and stay connected with friends and family. And get cheaper flights, of course.
Pros
✅ Next-gen, high-speed servers in 94 countries
✅ Works on iOS, Android, Windows, Mac, Linux, browsers, and more
✅ 256-bit AES encryption protects your data, even on hotel Wi-Fi
✅ Unblocks Netflix and other streaming sites
Cons
❎ No dedicated IPs
Get 3 extra months free of ExpressVPN when signing up for a 1-year plan. That's a 49% saving and a monthly cost of just $6.67! You also get a 30-day money-back guarantee.
Is Cozumel part of Cancun?
Concerning another most asked question, "Is Cozumel and Cancun the same?" the answer is No. Cozumel is not the same as Cancun, and neither is it part of Cancun. Cozumel is an island off the Yucatan Peninsula, while Cancun is at the peninsula's northeastern tip. Both are part of the Mexican state of Quintana Roo.
Cozumel or Cancun?
If you are aiming for a quieter getaway, opt for Cozumel. If you want a mix of a rewarding beach trip and lively nightlife, choose Cancun. If you are all for adventure, I highly suggest making the trip to both destinations!
Is Cozumel dangerous?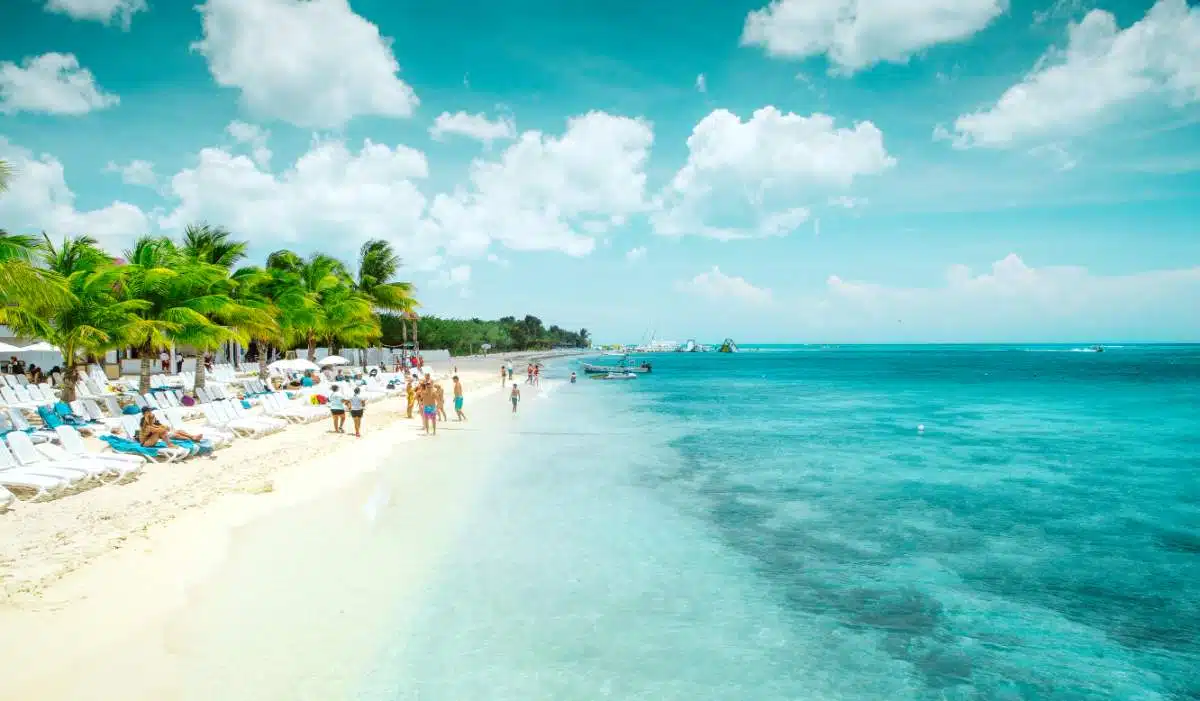 Cozumel is a relatively safe place to visit. San Miguel de Cozumel, the island's main town, has low crime rates. When it comes to natural calamities such as hurricanes, it is wise to choose the dates of your visit to Cozumel. Between June to October, storms occur in this part of Mexico. Many properties have particular policies and/or guarantees regarding hurricanes, which is worth checking out.
What is Cozumel known for?
Cozumel is most known for its world-class beaches. For a relatively small island, its long list of majestic beaches can attract tourists far and wide. Some of them are Playa Punta Morena, Playa El Cielo and Playa Chen Rio. Aside from that, Cozumel is also a well-known cruise destination. The Port of Cozumel is one of the busiest cruise ports in the world.
What is the best month to go to Cozumel?
Between March and June, you get to experience the best of what Cozumel has to offer. There are plenty of Cozumel activities which you cannot possibly do due to bad weather, so it is best to time your trip. Also, this is the timeframe just after peak season so that you will have better deals, especially in San Miguel de Cozumel.
Universal Traveller recommends the following websites to plan & book your trip to Mexico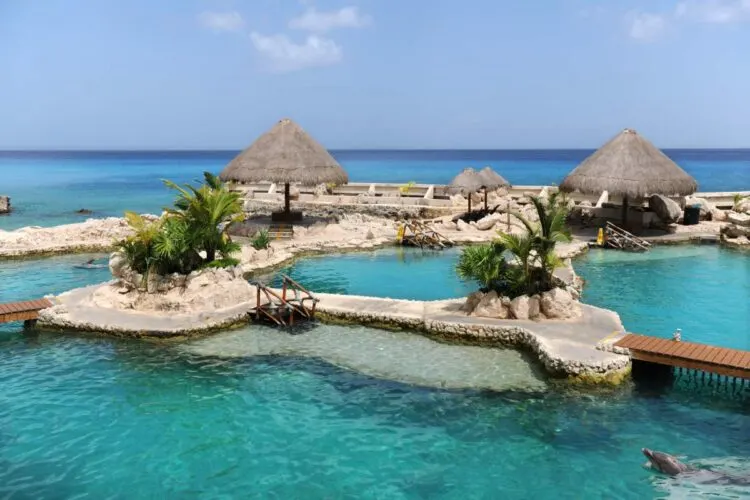 Location Map of Mexican Cities