All the best things to do in Central Valley Costa Rica involve nature trips, historic tours, and extreme sports. If you are one to always see past your comfort zone, Central Costa Rica might just be for you.
A quick look at the Central Valley map will easily show you how adventure-packed your itinerary can get – with proper research and planning.
Central Valley Costa Rica is composed of the following areas: the capital city of San Jose and the provinces of Alajuela, Heredia, San José and Cartago.
The favorable location of the Central Valley gives way to great weather.
With an altitude that ranges from 3,000 to 5,000 feet, the valley enjoys a comfortable climate all throughout the year. No wonder it has become the choice location of Ticos and expats to live.
Read also: BEST TIME TO VISIT COSTA RICA
1. Tour the city of San Jose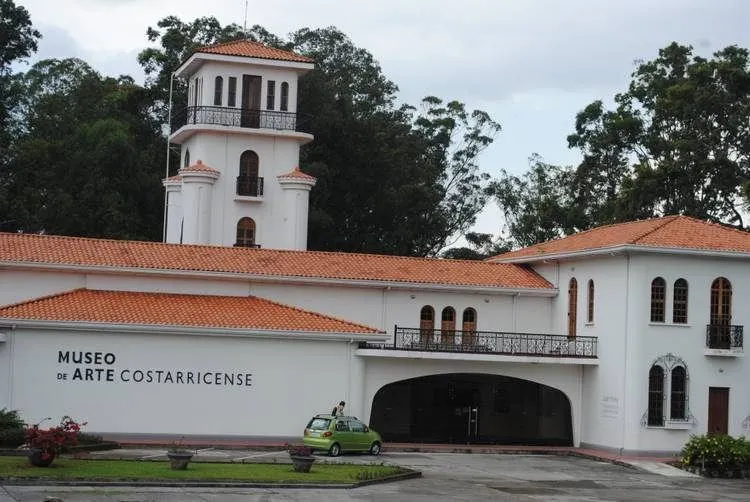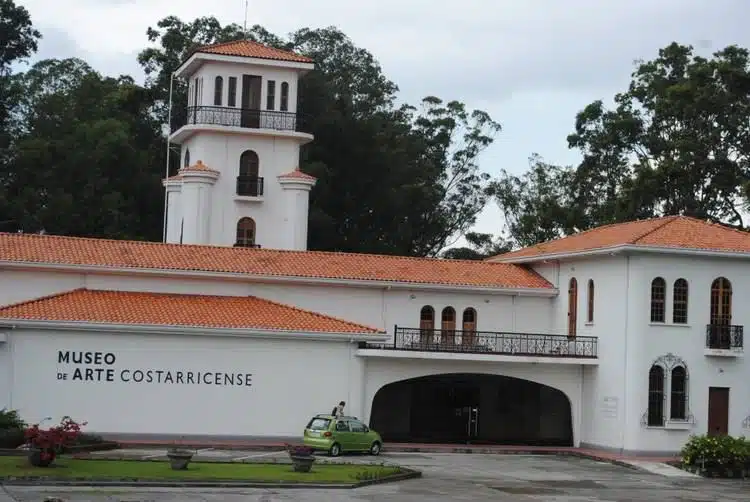 Join a tour that will show you the highlights of Costa Rica's capital city San José.
Listen to your experienced local guide as he presents to you to the rich history of San Jose through its popular tourist spots which include the Central Avenue, Parque Nacional and the San Jose Central Market.
Go on a museum overload as you go through one important museum to another. See the archaeological Jade museum housing the widest array of jade display in the whole world.
Visit the National Museum and go in depth with the stories that helped shape the culturally-rich San Jose that we know today.
Read also: BEST THINGS TO DO IN SAN JOSE
2. Visit a coffee plantation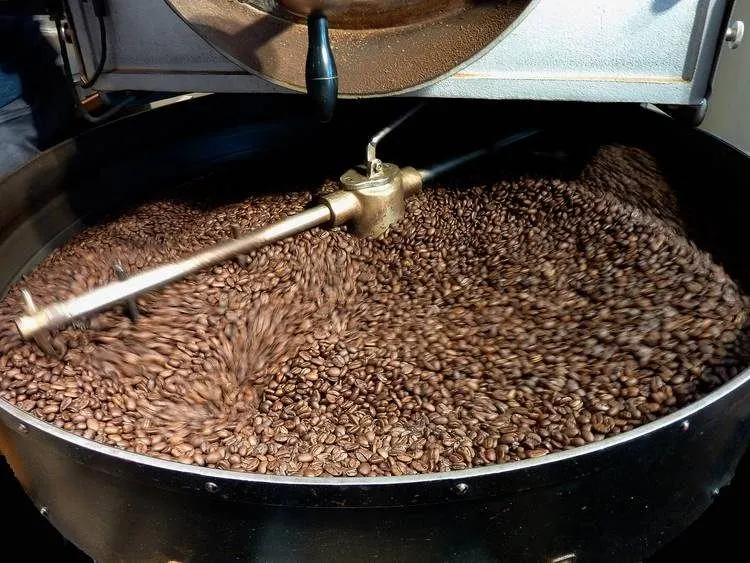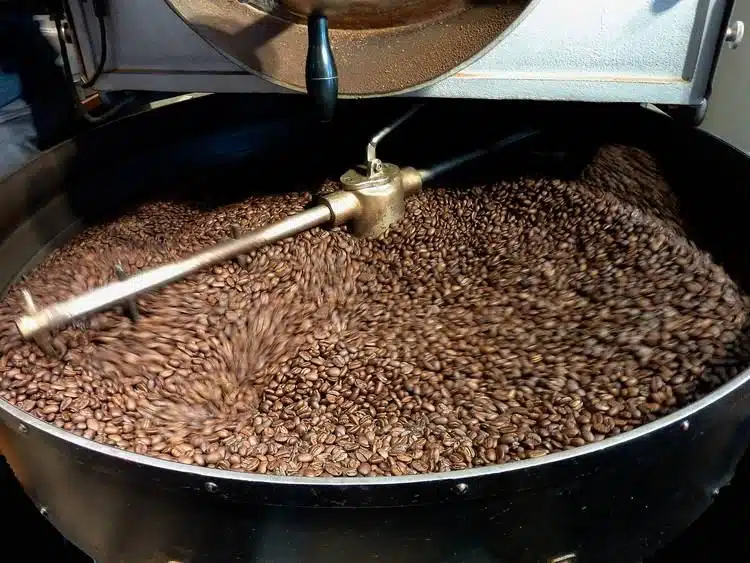 Costa Rica has great coffee. In particular, Central Valley Costa Rica has some of the best coffee plantations to visit if you want an immersive coffee experience.
Get lost in the world of coffee as the experts give you a tour in one of the local farms in the Central Valley.
Learn how coffee is cultivated and which factors give it its distinct flavors. If you visit the plantations during harvest time, you might even get the chance to pick coffee straight from the plant.
Chat with coffee farmers and roasters about what makes Costa Rican coffee special. Finally, indulge in a well-deserved coffee tasting.
3. Explore volcanoes
The Central Valley towns of Costa Rica are rich in natural attractions.
Many of the great features of the country – its natural hot springs and lush hiking trails for examples – are beautiful byproducts of the existence of numerous volcanoes in the area.
Central Valley Costa Rica, in particular, has a total of four main volcanoes in its jurisdiction:
Poas Volcano – This volcano is located within the national park bearing the same name and is considered as one of the most visited volcanoes in Costa Rica.
The Poas Volcano is a short 50 kilometers away from the city of San Jose. Measuring 2,708 meters or 8,885 feet in elevation, this volcano is classified as an active stratovolcano.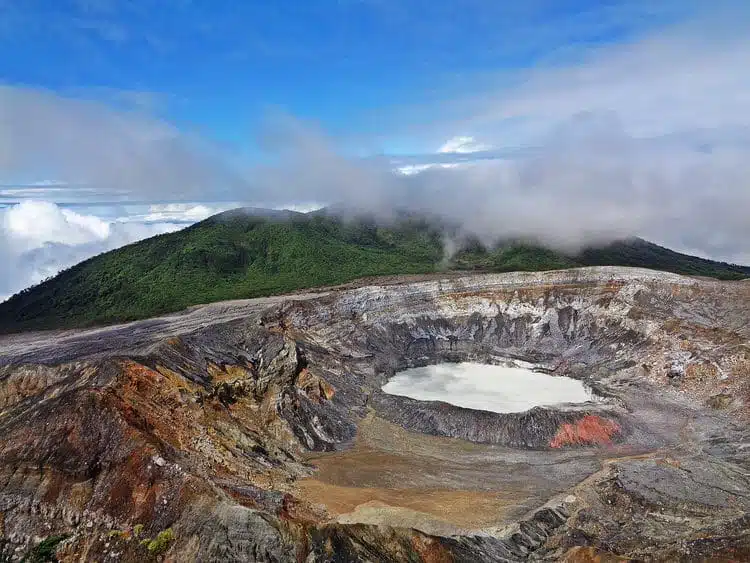 Irazu Volcano – This volcano is situated in Cartago, Costa Rica, 53 kilometers away from San Jose.
The Irazu Volcano is the highest and largest volcano in the country, bearing 3,432 meters or 11,260 feet of height. The area surrounding it is a protected national park of the same name.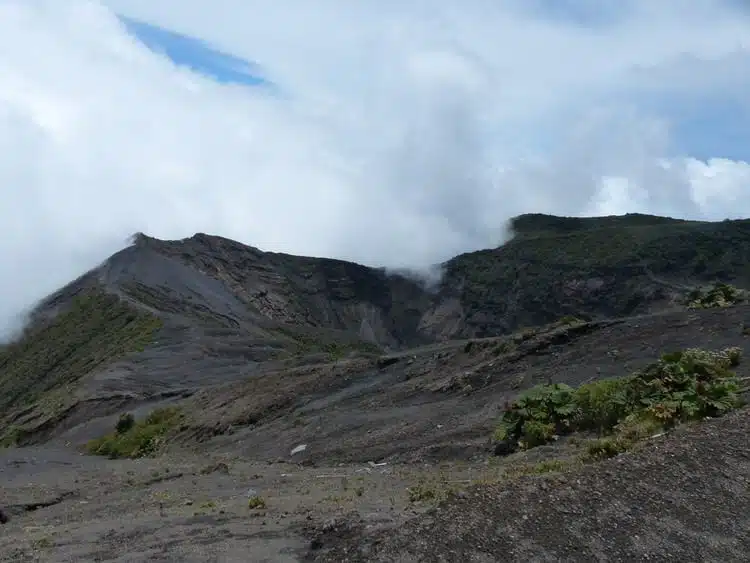 Barva Volcano – This volcano is a dormant volcano located in the Heredia province. It is 22 kilometers away from San Jose, found inside the Braulio Carrillo National Park.
The Barva Volcano is best known for the lagoons that got created after its past eruptions.
Turrialba Volcano – This volcano is an active volcano inside the Turrialba Volcano National Park in Cartago, Costa Rica.
The volcano as well as the park does not get as many visitors as the other Costa Rica national parks mainly because of its active volcanic activity.
Read also: COSTA RICA VOLCANOES THAT YOU HAVE TO VISIT
4. Chase waterfalls
Hiking through the jungle is among the best things to do in the Valley.
When you go Central Valley hiking, you are sure to discover majestic waterfalls tuck in the midst of the tropical scenery.
Some of the waterfalls located in Central Valley Costa Rica are:
Catarata del Toro – Measuring 270 feet from the jungle, Catarata del Toro is the largest waterfall in all of Costa Rica.
This body of water is located within the confines of the Catarata del Toro Adventure Park in Bajos Del Toro in Alajuela.
While swimming is not allowed in Catarata del Toro, the majestic view is still worth hiking for.
Los Chorros – There are two waterfalls that constitute Los Chorros. These waterfalls are located in the small town of Grecia, once dubbed as the "cleanest town in Latin America."
From the park entrance, it takes a 15-minutes hike to reach the first waterfall. Feel free to swim and lounge in the refreshing waters gushing from above.
Read also: BEST WATERFALLS TO VISIT IN COSTA RICA
5. Visit National Parks
Central Valley Costa Rica is full of national parks which you can visit during your stay there.
Each protected park features what Costa Rica is most known for: lush jungles, rich wildlife and tropical escapes.
Braulio Carrillo National Park – Central Valley tourism is at its peak at the Braulio Carrillo National Park.
This well-visited park is 47,752 hectares huge and is only 20 kilometers away from San Jose.
The Barva Volcano can be found here alongside the rich rainforest, majestic waterfalls and an aerial tram taking you over the park's edge.
Poas National Park – This park is home to the Poas Volcano, a composite volcano that has a total of nine craters. The whole national park is 6,475 hectares in area size and is visited by many because of its cloud forest.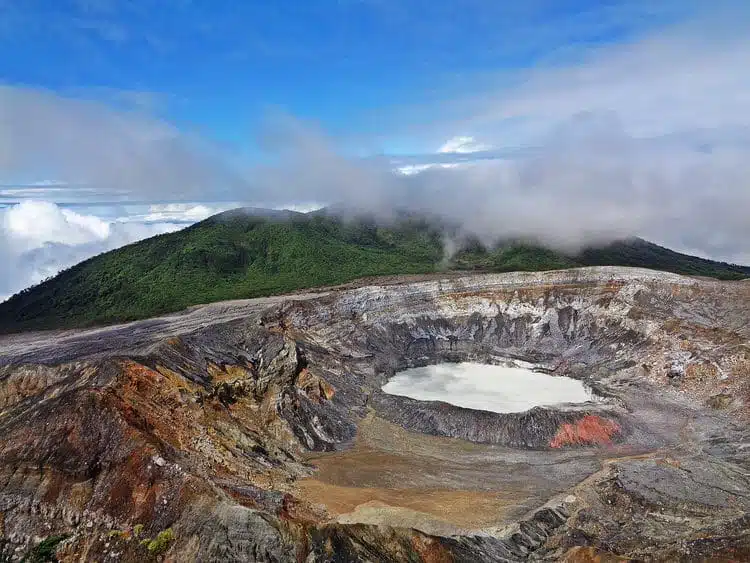 Irazu National Park – This park occupies 2,428 hectares of the province of Cartago. The Irazu National Park is about 50 kilometers from the town of San Jose.
One popular activity to do here is to hike to the summit of the Irazu Volcano where you can see both the Pacific and Atlantic Oceans if the weather permits.
Read also: BEST COSTA RICA NATIONAL PARKS
6. Check out unique attractions
Finca Sanatorio Duran – This destination is located in Cartago and is easily overlooked by people en route to Irazu National Park.
The Finca Sanatorio Duran used to be a prominent hospital that treated patients with Tuberculosis and mental illness. Time came when the hospital was no longer needed, and it was abandoned to the point of decay.
Nowadays, tourists who are into paranormal activities go to the Finca Sanatorio Duran in search of ghosts and other supernatural happenings.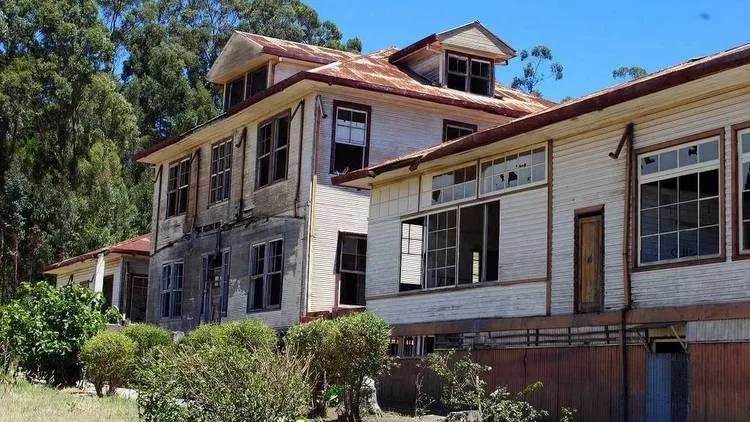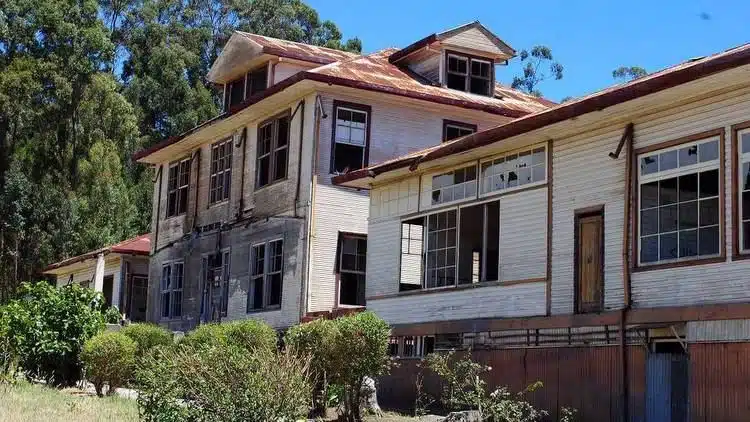 Basílica de Nuestra Señora de los Ángeles – This Cartago basilica is impressive from the outside as it is on the inside.
The tile floors, the La Negrita Statuette, all are emblems depicting the story that happened several years back.
It is said that a young girl once found the statuette on top of a massive rock. The location where it was found is the basilica's founding grounds.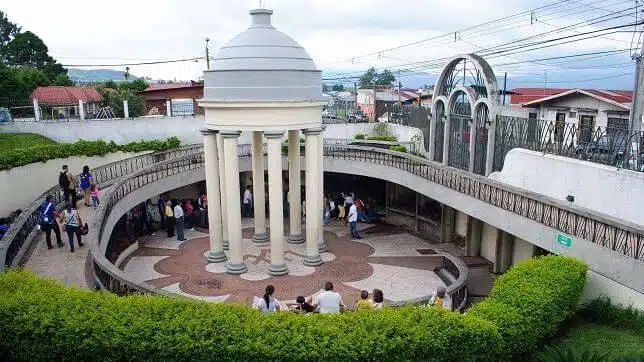 The World's Largest Ox Cart – Come to the town of Sarchi, a tourist destination for the art-inclined individual.
Sarchi is 46 kilometers off of San Jose. Here you will find several wooden installations and handicrafts – and towering above them all is the world's largest ox cart, as verified by the Guinness Book of World Records.
Territorio de Zaguates – It is a dog shelter that is described as a "no-kill, non-profit" organization. At the Territorio de Zaguates, you can walk and interact with the shelter dogs that reach up to 900 in number.
All of them are up for adoption, but if you are not planning to adopt one you are still free to spend time with them, put donations in and have a wholesome day with lovable dogs.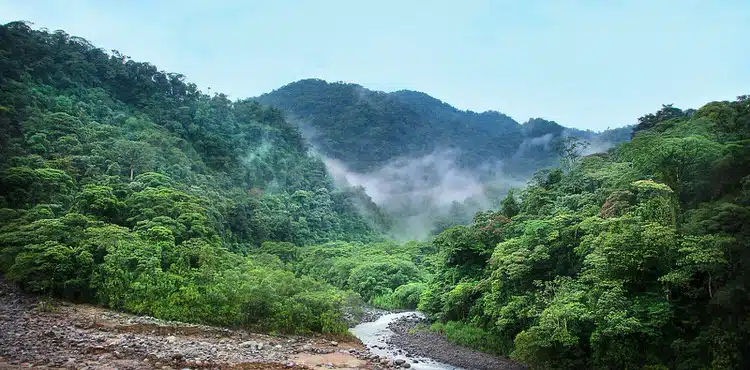 7. Conquer the Pacuare River
White water rafting is among the top things to do in the Central Valley, and there is no better location to do so than in the famous Pacuare River.
All Costa Rica trips entail a sense of adventure that calls out the explorer in you, and sometimes this means strapping up that life vest and paddling like crazy in the tropical surroundings that the country is most proud of.
The Pacuare River is 108 kilometers long and is located near the Talamanca mountain range. It is regarded by National Geographic as one of the best rivers to go river rafting.
Book your white water rafting activity with experienced local guides that will take you from San Jose to the banks of Rio Pacuare.
Conquer the inmost parts of the area's primary rainforest as you dive into one rapid over another.
Are you keeping up with my Costa Rica Series
I have lived and worked in Costa Rica for one year. While working for a local tour company in the capital city San José I travelled to all the BEST PLACES TO VISIT IN COSTA RICA.
To help you plan your trip to Costa Rica I put together a guide about HOW TO GET AROUND IN COSTA RICA and BEST LUXURY HOTELS IN COSTA RICA.
Costa Rica is well known for its beautiful beaches and hot springs. Find here THE MOST BEAUTIFUL BEACHES IN COSTA RICA and the BEST HOT SPRINGS IN COSTA RICA.
Do you prefer organised tours and all-inclusive resorts? I've put together a list of BEST ALL-INCLUSIVE RESORTS IN COSTA RICA and COSTA RICA MULTI DAY TOUR PACKAGES.