All the best things to do in Tortuguero Costa Rica involve being one with nature, stepping out of your comfort zone, and enjoying the lush surroundings that the region is most proud of. Are you ready for Tortuguero?
Majority of your Tortuguero things to do will have you paddling through a maze of canals, hiking a steep trail and riding a zipline in order for the region to show you the best of the best.
Be in awe seeing the Red-Eyed Tree Frog up close and even watching sea turtles from afar. Experience a different kind of thrill as you catch your first tarpon or spot a hummingbird.
Tortuguero in Costa Rica will surely not disappoint any nature lover out there, and if that is you – you may have just found your most favorite place on earth.
Best Things to do in Tortuguero
[ez-toc]
1. Visit Tortuguero National Park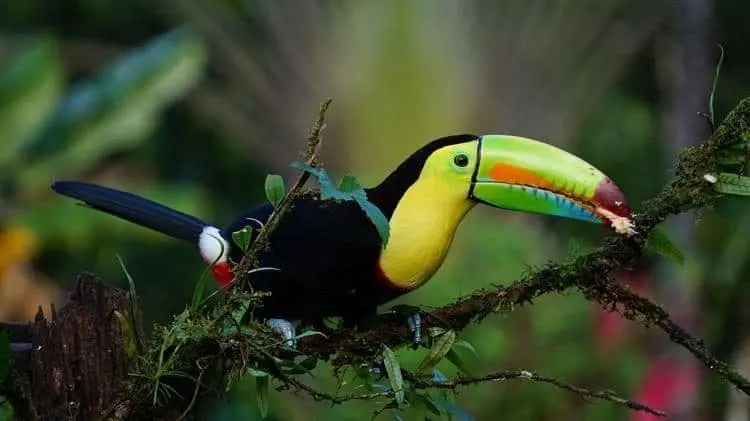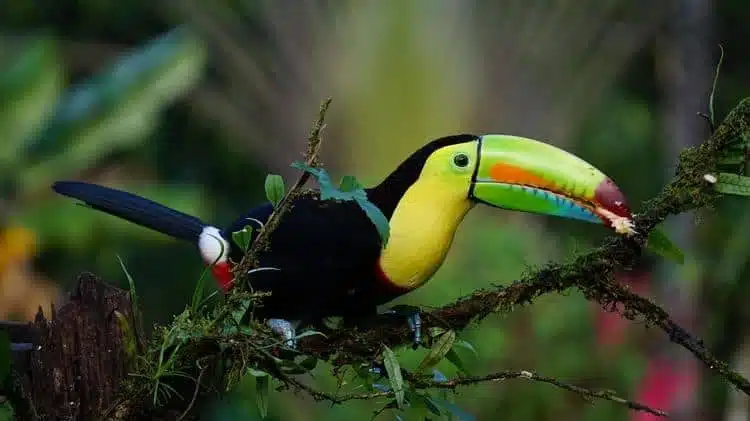 How about a visit to one of the greenest places in Tortuguero?
Hiking the Tortuguero National Park Costa Rica and get up close and personal with resident animals such as hawks, iguanas and jaguars are one of the best things to do in Tortuguero.
Enjoy breathing in fresh air as you get surrounded by different species of flora, some being native to Costa Rica.
If you are not fond of hiking, there are other ways on how to efficiently explore Tortuguero National Park.
Ride a kayak or a small boat that will take you around the park. Pass through lagoons, swamps, and mangroves that make up a huge portion of the area.
Hire a local nature guide and get to know stories about the park and the species that call the place their habitat.
Tortuguero National Park Costa Rica is open daily from 6 AM to 6 PM. An entrance fee of $15 applies.
For those who wish to experience exploring the park after sunset, night walks can be coordinated with the management.
2. Take a canoe trip around Tortuguero Village
Tortuguero is not dubbed as the Amazon of Costa Rica for nothing.
While in the area, book a Tortuguero kayak tour and experience going through the river system that pass through the Tortuguero National Park and in nearby villages.
You don't have to be an expert to navigate a canoe. Therefore, it is possible to browse through the swamps on your own.
However, it is highly encouraged that you hire an experienced local guide so that you will not miss out on any important information about the wildlife and the people that make the place thrive.
Stay awhile in spots that intrigue you along the Tortuguero Village Costa Rica.
Take in as much nature and calming vibes as you can because activities such as this are dedicated to connect you to the environment in a deeper sense.
Just imagine paddling through flat waters, listening to birds sing and seeing monkeys scramble. Your sense of smell, sight and sound are heightened, an experience that you will truly hold on to for a long time.
3. Go on a Tortuguero Turtle Tour
One of the best things to do in Tortuguero is to see the turtles in their natural environment.
Go on a tour to witness these animals go about their activities is a simple yet fulfilling activity that is made for everyone in the family to enjoy.
Did you know that the word Tortuguero actually means the region of turtles?
It is named so because of the hundreds of turtles which come to Playa el Tortuguero Costa Rica and other beaches in the area to lay their eggs during hatching season.
This happens around July to October.
Between November to January, you will see these eggs hatching and making their way into the ocean.
Four turtle species can be seen cozily calling Tortuguero as their nesting site.
These are the hawksbill turtles, green sea turtles, giant leatherback turtles and loggerhead turtles.
The government makes it a point that Tortuguero remains to be a premier site for these animals to feel safe to lay their eggs, so all visitors are asked to strictly adhere to guidelines regarding turtle tours.
[Form id="6″]
4. Check out the Sea Turtle Conservancy
If you cannot get enough of the cuteness of turtles, head over to the Sea Turtle Conservancy in Tortuguero and know more about these lovely creatures.
There are many fun things to do in Tortuguero with turtles that can be done ethically.
Learn about their life cycle and see the important roles they play in our ecosystem. The knowledgeable guides are ready to answer any question that you may have during the tour.
More importantly, you will get to understand the conservation that the government and other private entities are spearheading in order for these turtles to have their share of the earth.
There are many dangers that surround the life of a turtle, and some are sadly human-induced. It is our duty as Costa Rican visitors to share in the pledge to make Tortuguero and the rest of the country a safe place for them.
The cost to go inside the Sea Turtle Conservancy is $1. It also accepts donations, monthly givings and membership applications for the sole purpose of protecting the turtles.
5. Hike to Cerro Tortuguero
Cerro Tortuguero Costa Rica or Tortuguero Hill is actually what is left of an ancient volcano. It is 119 meters above sea level and is regarded as the highest point in the region.
A hike to Cerro Tortuguero starts with a boat ride that will take you to where the climb commences. An experienced tour guide will explain to you the level of difficulty of this activity and will guide you all throughout the hike.
There are a wide array of flora and fauna waiting for you within the tracks. Keep an eye on them and listen as your nature guide shares a fact or two about the rich Tortuguero wildlife.
Your hike will stop in given points in time so that the group can enjoy the viewpoints that show you the surroundings from a different perspective.
See the land of Tortuguero, the Tortuguero River and the Caribbean Sea waving back at you from below.
Notice how the maze of canals are connected from your perspective and breathe in the fresh air that only a hike to Cerro Tortuguero can give.
6. Go Ziplining in Tortuguero
One of the coolest things to do in Tortuguero is to try the only zipline available in the area. It is run by Aerial Trails Tortuguero and is considered cheaper than all the other ziplines scattered around Costa Rica.
Ride the zipline that takes you up and above the Tortuguero National Park. See a different perspective of the rainforest, cruising through the canopy and going past the rich wildlife at the park.
Before you partake in this activity, an experienced tour guide will brief you about your safety and security. All important gears are provided by the tour operator – all you have to do is show up pumped and ready for action!
Your zipline adventure calls on you to conquer the following: 11 platforms, 4 suspension bridges, 7 cables, 1 scaling wall and a Tarzan swing.
If this lineup does not excite you, I honestly do not know what else will!
It takes about one and a half hours to complete your ziplining experience.
The whole course will take you through one kilometer of the Tortuguero National Park's thick jungle.
7. Enjoy bird watching
Go on a full day of birding tour at Tortuguero in Costa Rica and see thousands of birds like never before.
This bird watching activity starts with you paddling through the maze of canals in the morning to see the species of birds that come in daylight.
Have lunch and take a breather as you get ready for another round of boating to see other types of birds that only appear during mid-day.
Your experienced tour guide will point them out to you and will share some valuable information about the life of these animals.
He will also tell you about the migratory birds that come to Tortuguero on specific seasons.
Before your tour comes to a close, your guide will bring you to a part of Tortuguero where nocturnal birds take refuge.
Some of the bird species that you will spot during this tour include the Bronzy hermit hummingbird, the Peregrine Falcon and the Great Blue Heron.
8. Try fishing
Costa Rica is widely known for its waters that are perfect for fishing, so your Tortuguero trip is not complete without you having to try your hand in this activity.
Even Ernest Hemingway, during his time, has fished in Tortuguero!
Get in touch with experienced local guides in fishing charters that conduct sportfishing or fly fishing tours in the region.
You can either choose to fish in the jungle's freshwater canals or go offshore and catch a wider variety of fish on the outskirts of the Caribbean Coast.
Because of its favorable location, fishing in Tortuguero happens all year round.
Some of the fish species that you can catch here include the sailfish, the snook, the bass and the giant tarpon.
From January to June, the majority of your catch will be tarpons. From September to December, bass dominates the waters.
In order to preserve the fish population in the region of Tortuguero, your tour operator may have a catch and release policy in effect.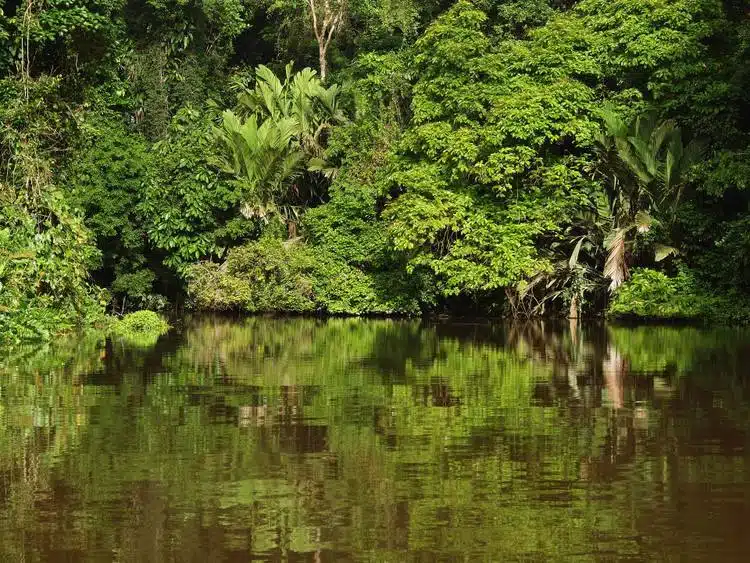 9. Visit the Barra del Colorado Wildlife Refuge
One Costa Rica Tortuguero tour you should not miss is a visit to the Barra del Colorado Wildlife Refuge in the northern Caribbean region.
It consists of 91,200 hectares of beach, rainforest and marine habitats. Because it is surrounded by canals and lagoons, the way to navigate around the wildlife refuge is by kayak or canoe.
Fishing is one of the main activities you can do while exploring the Barra del Colorado Wildlife Refuge. Some of the fish species you can catch here include the guapote or rainbow bass, the barracuda and the mackerel.
You can also do a wildlife watching tour simultaneously. The mammals that you can find here are pumas, spider monkeys and sloths, to name a few.
Reptiles and amphibians such as pit vipers, crocodiles and boas can also be found here.
Birdwatching is another popular activity to do while at the wildlife refuge. Get ready with your binoculars and be prepared to be wowed by the great green macaw, woodpeckers and egrets.
From Tortuguero, it is a two-hour boat ride coming to Barra del Colorado Wildlife Refuge.
10. See the Mariposario and the Ranario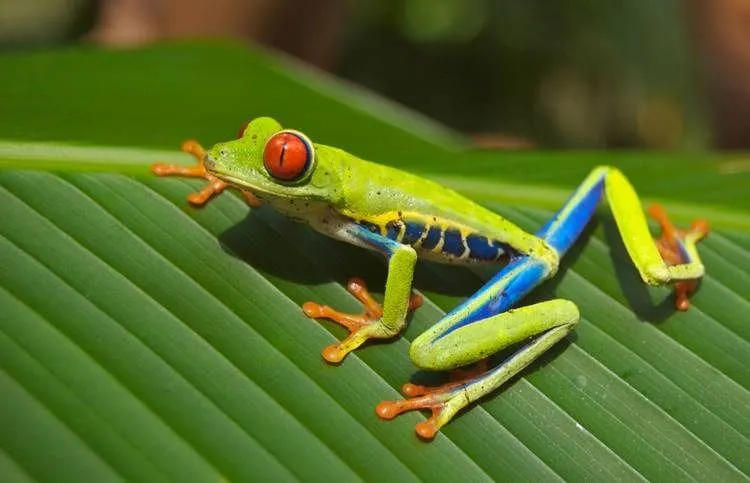 Tortuguero Costa Rica is very close in proximity to the Mariposario and the Ranario, and both are worth checking out.
The Mariposario is a butterfly garden divided into two: one being for those who feed on nectars while the other for those who eat fruits that are rotten.
See them frolic happily in their enclosed habitats and travel from one plant to another.
The Ranario, on the other hand, is a frog farm that is a few meters away from the Mariposario.
It particularly studies the life of Costa Rica's well-known amphibians namely the Blue Jeans Frog and the Red-Eyed Tree Frog.
Both the Mariposario and the Ranario can be found inside the park of the Mawamba Lodge.
Tortuguero Travel Information
Climate in Tortuguero: Dry season is not felt in Tortuguero as much as it does in the other regions of Costa Rica. The month of March is considered as the driest. Wet season starts in May and ends in January. July receives the most rain showers.
Temperatures in Tortuguero: The warmest month in Tortuguero is April with an average of 32 degrees Centigrade. January and August to December are the coolest months at an average of 29 degrees Centigrade.
What to bring to Tortuguero: Essential things to bring in Tortuguero are raincoat, closed hiking shoes, high SPF sunscreen, wide hat, insect repellent, dry bag, binoculars for wildlife watching, and waterproof action camera.
While working for a local tour company in the capital city of San José, I did many of the best things to do in Costa Rica and visited the best places in Costa Rica.
To help you plan your trip to Costa Rica I put together a detailed Costa Rica guide, including information about Costa Rica transportation and the best luxury hotels in Costa Rica.
Costa Rica is well-known for its beautiful beaches and hot springs. Find here the most beautiful beaches in Costa Rica and the best hot springs in Costa Rica.