There are plenty of things to do in Papagayo, Costa Rica. All the best things to do on the Papagayo Peninsula are right here in this article.
Situated on the north Pacific coast of Costa Rica, the Papagayo Peninsula is a luxury location.
In fact, five-star brands such as the Four Seasons, the Andaz Peninsula Papagayo Resort, and the Planet Hollywood Beach Resort call the place their home.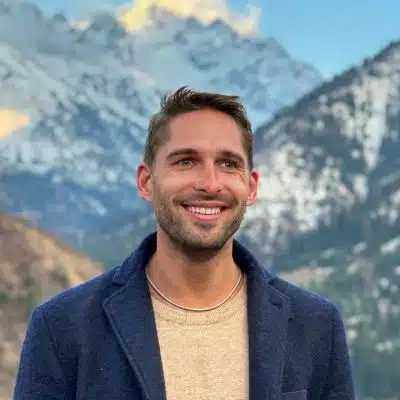 Aside from luxury resorts, Papagayo Peninsula is also the choice location of the wealthy for their beach vacation homes and other types of residential units.
1. Go fishing at Marina Papagayo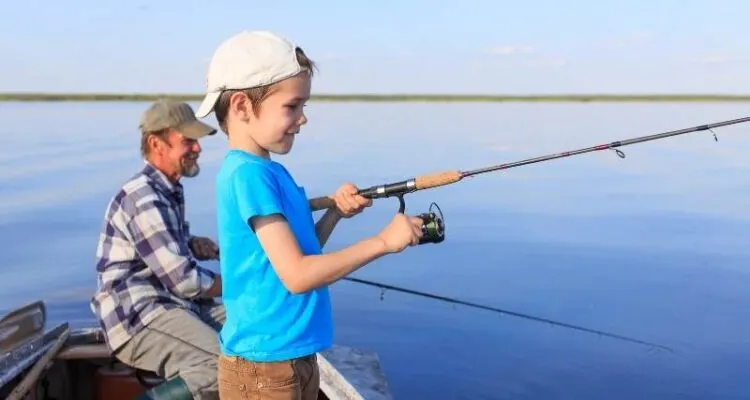 Papagayo Costa Rica is home to the country's first luxury marina. The Marina Papagayo is situated in Bahia de Culebra's top-caliber harbor.
The marina is fully equipped with state-of-the-art technology, five-star amenities, and a sportfishing experience that surpasses expectations.
Some of the species you can catch at the Papagayo Bay include wahoo, Mahi Mahi, and tuna. A little more offshore, you can get hold of sailfish and marlin.
Two luxury accommodations offer fitting services to those who will go fishing at Marina Papagayo – Four Seasons Resort and Andaz Papagayo.
2. Go beach hopping
As in any coast-laden destination, beach hopping is a great activity to partake. Papagayo Peninsula Costa Rica has some of the best snorkeling and diving spots, but many of those can only be accessed by boat.
Hire an experienced local boat guide who will take you to the pristine beaches in the area.
The three essential spots you should not miss are Panama Beach, Hermosa Beach, and Coco Beach.
These famous beaches offer marine activities and land adventures, including canopy rides, rappelling activities, and ATV tours.
3. Experience scuba diving and snorkeling
In Playa Papagayo, Costa Rica, you can spot a wide array of marine wildlife. Some of these are manta rays, pufferfishes, and sea urchins.
Going on a boat tour is essential for you to experience the gulf's best.
The Catalina Islands and Isla Murcielagos or Bat Islands are famous spots to visit when it comes to scuba diving.
Head over to Coco Beach, coordinate with local tour operators and ask to be taken to these islands.
The total boat travel time to these ultimate dive spots ranges from 60 to 90 minutes, but the treasures that await underneath are surely worth the long trip.
4. Go surfing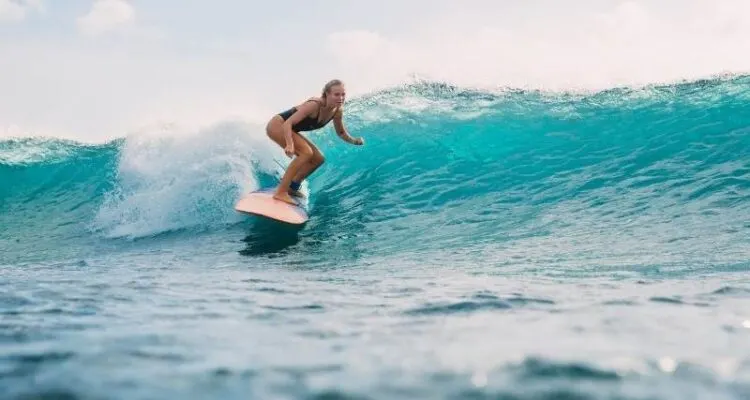 The Gulf of Papagayo may be small in size, but its coast can surely cook up huge waves.
Take your surfboards to Witches Rock and Ollie's Point, two world-famous surfing spots in Santa Rosa National Park.
Witches Rock or Roca Bruja is about 45 minutes away from Playa del Coco. This surf break is definitely reserved for intermediate and advanced surfers only due to its high power level.
Ollie's Point, on the other hand, is further up north. While the waves can get powerful, beginners can still have a good fun time battling its waters.
5. Go sunset sailing
Sailing is one of the ultimate things to do in Papagayo, Costa Rica.
The seascape view from a catamaran is twice more special compared to seeing the clear waters and the blue sky from the confines of the sandy beach.
Take it up a notch and settle for an afternoon sail which starts with some refreshments, a bit of time to snorkel, and plenty of opportunities to mingle.
When the golden hour is about to happen, feast your eyes on the orange skies that make Papagayo's beauty dramatic and mesmerizing at the same time.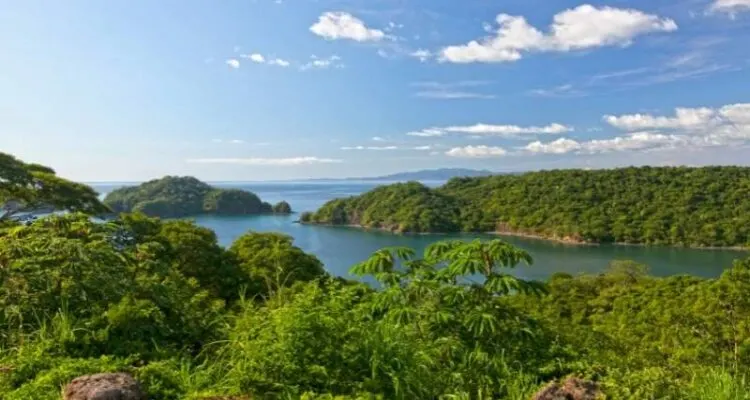 6. Play golf
There is no other golf course that can top one, which gives you a superb tropical backdrop. Head over to the Ocean Course and enjoy the 18-hole, par-72 playground designed by Arnold Palmer.
The whole golf course plays to 6,788 yards, with every hole offering distinct views. The rich wildlife shall keep you company as you drive from one hole to the next.
7. Visit the Guanacaste National Park
The Gulf of Papagayo Costa Rica is near the Guanacaste National Park. Only about one and a half-hour away from each other, a quick visit to the Guanacaste National Park is a must when in the Papagayo Peninsula.
The park, the brainchild of Dr. Daniel Janzen, is the perfect spot if you want to take a stroll amid rich nature.
The strength of the Guanacaste National Park lies mainly because it has a variety of distinct ecosystems under one roof.
Experience a dry tropical forest in the lowlands while cloud and rain forests are in the higher altitudes.
Over 32,500 hectares of land acts as your playground, with animals such as jaguars, sloths, and armadillos keeping you company during your hike.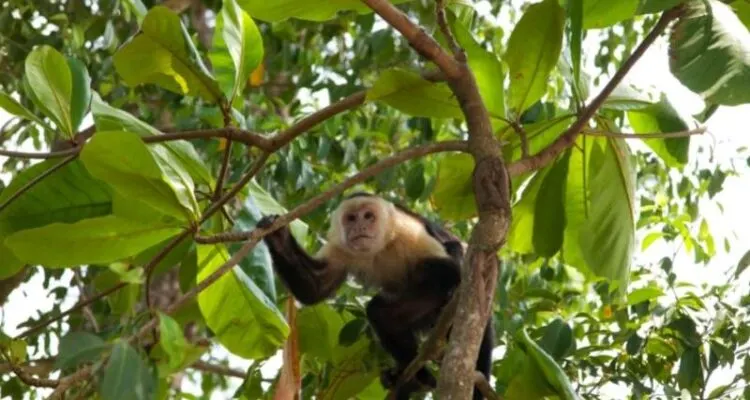 8. Visit the Lomas de Barbudal Wildlife Refuge
Travelling to the Lomas de Barbudal Wildlife Refuge is among the best things to do in Papagayo Costa Rica.
A huge portion of the world's bee population is considered to be living in this reserve. In fact, around 250 bee species can be found here.
With 2,646 hectares, the wildlife refuge is indeed small in size yet overflowing with flora and fauna.
Lomas de Barbudal, too, is not well-known to many, making it a great place to visit for those who would like to do away with the crowd that usually comes with Costa Rica national parks.
9. Embark on a side trip to Nicaragua
Costa Rica's Peninsula Papagayo is your gateway to the Central American nation of Nicaragua. Book a tour and head over to the Nicaraguan border for a full-day tour to this country.
Marvel at the outstanding beauty of the Masaya Volcano and immerse yourself in the rich surrounding, which can be seen from Catarina's lookout.
Explore the colonial city of Granada before going on a short journey to reach Lake Nicaragua.
More Costa Rica Destinations
About the Author
More info
Best VPN for Travel: ExpressVPN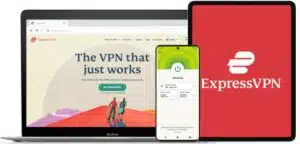 Heading abroad? Use ExpressVPN to access your social media accounts, unblock your favorite entertainment sites, and stay connected with friends and family. And get cheaper flights, of course.
Pros
✅ Next-gen, high-speed servers in 94 countries
✅ Works on iOS, Android, Windows, Mac, Linux, browsers, and more
✅ 256-bit AES encryption protects your data, even on hotel Wi-Fi
✅ Unblocks Netflix and other streaming sites
Cons
❎ No dedicated IPs
Get 3 extra months free of ExpressVPN when signing up for a 1-year plan. That's a 49% saving and a monthly cost of just $6.67! You also get a 30-day money-back guarantee.