Ecological diversity is at its richest in Rincon de la Vieja National Park. See the different activities to do in Rincon de la Vieja in this helpful article.
The Rincon de la Vieja Volcano National Park (in Spanish: Parque Nacional Volcán Rincón de la Vieja) is located in the province of Guanacaste and Alajuela.
It has 14,083 hectares or 34,800 acres and is divided into two areas: Las Palais and Santa María. The main entrance is situated 25 kilometers northwest of Libería.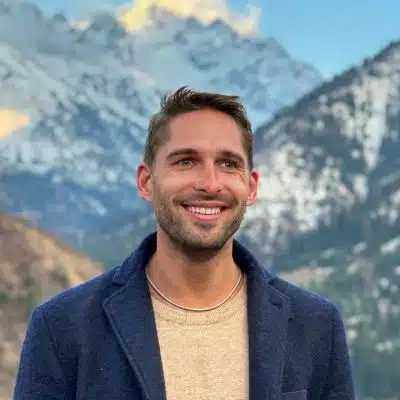 Inside the national park, there are two volcanoes, namely Rincon de la Vieja and Santa Maria.
Rincon de la Vieja is an active volcano that is more than one million years old. The name translates to "old woman's nook" and refers to the legend of a girl whose father has thrown her lover into the volcano. Afterward, she became, according to the legend, a recluse with healing power.
Before Rincon de la Vieja's recent eruption, the last volcanic activity happened 3,500 years ago. Due to its high activity and a series of eruptions around the crater, it is impossible to hike up to the crater since September 2011. However, you still have the chance to see many geothermal activities from the surrounding environment.
Santa Maria, on the other hand, is a dormant volcano. It stands at 1916 meters high, with its twin cones attracting several visitors. The highest crater in the park belongs to Santa Maria.
Aside from these two volcanoes, you can also find 32 rivers and streams that flow amidst the rich flora and fauna of the rainforest.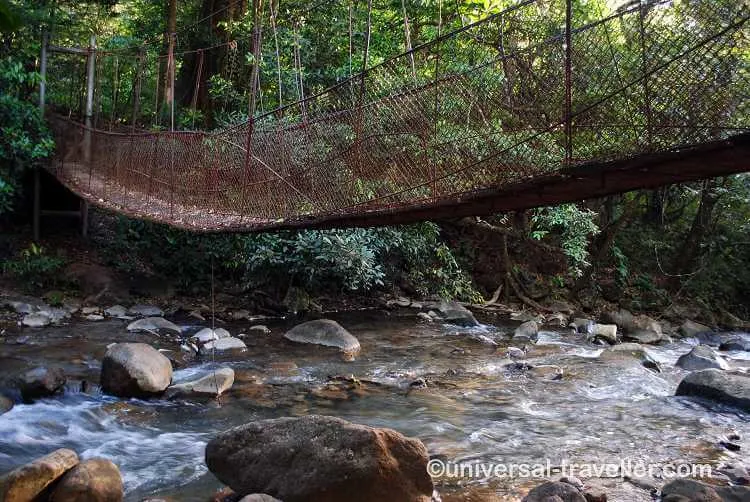 What to do in Rincon de la Vieja National Park
1. Journey through both sides of the park
With its unique location, you access both the Pacific and the Caribbean coasts via Rincon de la Vieja. Two ranger stations are situated in the park – the Santa Maria and the Las Pailas sectors. From here, different activities commence.
On the north side, you have the Caribbean. This is a cooler place to be because the lush rainforest surrounds you. When you hike to the Rincon de la Vieja Volcano via this site, you will see volcanic blue rivers along the trail.
This is where the hot springs are as well. Not many visitors aim to conquer this side of the park because the trails prove to be quite a challenge.
Read also: Best Hot Springs in Costa Rica.
It is dry and hot on the west side, the Pacific. There may not be many hot springs or other signs of geothermal activity, which can be found in this part, but the easy trail on this side of the park attracts many guests. Vast dry open fields are perfect pastures for cattle.
2. Go hiking and horseback riding in Santa Maria
See the rich ecosystem that comprises the whole national park. Whether you go by foot or by horse, you are sure to see much of Rincon de la Vieja's resident animals and diverse plants. Monkeys, sloths, and jaguars are rare sightings. The iconic Guanacaste trees are worth marveling at, too.
3. Bathe in natural hot springs
Benefit from the geothermal activity happening within the park. Enjoy a natural hot spring bath and feel rejuvenated as the mineral-rich waters provide healing and restoration to your tired body.
Whether you are exhausted from the trek or are simply looking for a venue to relax, submerging your muscles in the hot springs is highly recommended.
Cool down in the nearby freshwater springs and waterfalls before you continue your trek. In between swims, make sure to stay hydrated.
4. Camp inside the park
If you are hiking any of the two sides of the Rincon de la Vieja National Park, consider camping in Las Pailas. There is a campsite located five kilometers from the Las Pailas Ranger Station.
Another campsite can be found at the beach of the whale-shaped Linnet Bird Lagoon. Whichever site you choose to camp in, be sure to bring good camping gear, insect repellent, and climate-appropriate clothing.
5. Enjoy the nearby Rio Blanco and Rio Negro
Do not miss out on the pristine beauty of Rio Blanco, with its peaceful turquoise blue water feeding on the majestic Oropendola Waterfall. It is a perfect place to relax after a long hike in the Rincon de la Vieja National Park.
If your adrenaline-filled self is still longing for more adventure, go tubing and conquer the five-kilometer class II and III rapids of Rio Negro. The activity is a combination of both relaxation and fun because the waters are easy to navigate. Because of that, you'll have plenty of time to marvel at the tropical paradise surrounding you.
Useful Information
How to get to Rincon de la Vieja National Park
No public buses are going to the national park. From Libería, you have to drive five kilometers up north to the Inter-American Highway and then turn right towards Curubande. Follow the road for 17 kilometers.
I stayed at Curubande and got a lift at 6 AM from some locals working on a project near the national park. On my way back, I got a lift from a truck driver. Hitchhiking is quite normal in this area. When you are traveling on a budget, that could be a good option for you.
When to visit Rincon de la Vieja National Park
The best time to visit Rincon de la Vieja National Park is from December to February. There is less rainfall during this time – yet still enough to keep the rainforest lush and thriving. The park, though, is stunning and accessible all year round.
Read also: Best time to visit Costa Rica.
This government-managed national park is open from Tuesday to Sunday from 8 AM to 3 PM. It is closed on Mondays.
Fees at Rincon de la Vieja National Park
The entrance fee at both ranger stations is 15 USD for adults. Kids ages six to twelve enjoy a discounted fee of 5 USD.
Where to stay near Rincon de la Vieja National Park
I recommend the Hotel Hacienda Guachipelin or the Borinquen Mountain Resort & Spa, which are perfect starting points for your tour to the Rincon de la Vieja National Park in Costa Rica.
Do not miss out on the Río Blanco with its turquoise blue water. It is a perfect place to relax after a long hike in the Rincon de la Vieja National Park.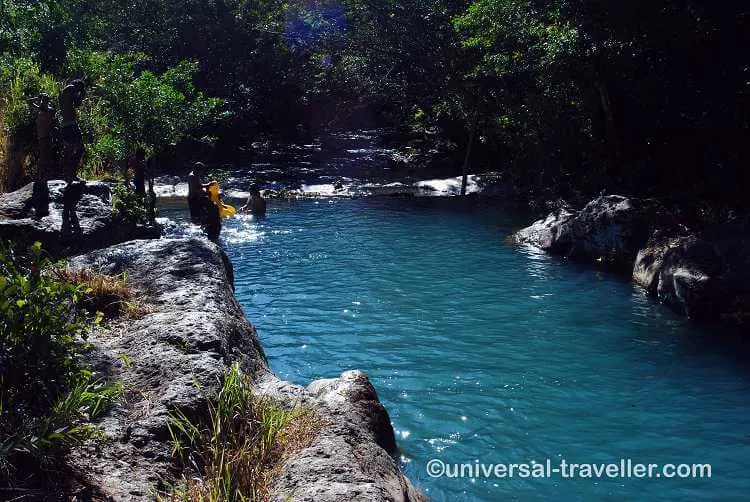 More Costa Rica Destinations
About the Author
More info
Best VPN for Travel: ExpressVPN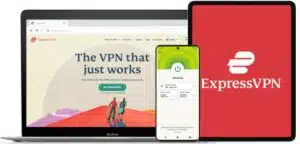 Heading abroad? Use ExpressVPN to access your social media accounts, unblock your favorite entertainment sites, and stay connected with friends and family. And get cheaper flights, of course.
Pros
✅ Next-gen, high-speed servers in 94 countries
✅ Works on iOS, Android, Windows, Mac, Linux, browsers, and more
✅ 256-bit AES encryption protects your data, even on hotel Wi-Fi
✅ Unblocks Netflix and other streaming sites
Cons
❎ No dedicated IPs
Get 3 extra months free of ExpressVPN when signing up for a 1-year plan. That's a 49% saving and a monthly cost of just $6.67! You also get a 30-day money-back guarantee.