Puerto Viejo is a paradise for surfers and beach lovers. But aside from surfing, there are plenty of other exciting adventures to experience in this amazing town.
With hassle-free, Jamaican-Caribbean Lifestyle combined with the refreshing view of the beach, you can never go wrong in choosing Puerto Viejo, Costa Rica as your vacation realm this year. 
Read here how to travel from San Jose to Puerto Viejo.
Check out the following list with the 10 best things to do in Puerto Viejo.
1. Explore the Beach while Riding a Horse
One of the most interesting parts when staying in Puerto Viejo is that you can ride horses while exploring the pristine beaches and other breathtaking views around the island.  And not only that, you will also encounter other amazing creatures like foals, calves, and Indian cows that make the surrounding more exploratory and fascinating. Ride between trees or even gallop along beaches.
2. Surf and Have some Fun with Fellow Surfers
The renowned Salsa Brava is all you need to experience if you are fond of catching waves. In fact, Puerto Viejo attracts surfers because of this remarkable wave. Whether you are a beginner or a professional surfer from wherever part of the world, this is the ultimate surfing paradise you will ever need especially during December until March.
Related Posts: 
3. Swim and Lounge at the Beach
By exploring the beaches, you will see protected coral reefs in order to preserve the beautiful marine life in the area. Also, the black-sand Playa Negra pretty much amazes the tourists due to its unique look. The beach is covered with black sand produced by the volcanic rocks available in the island. But if you want white sands, you can check out Playa Cocles for some great relaxation.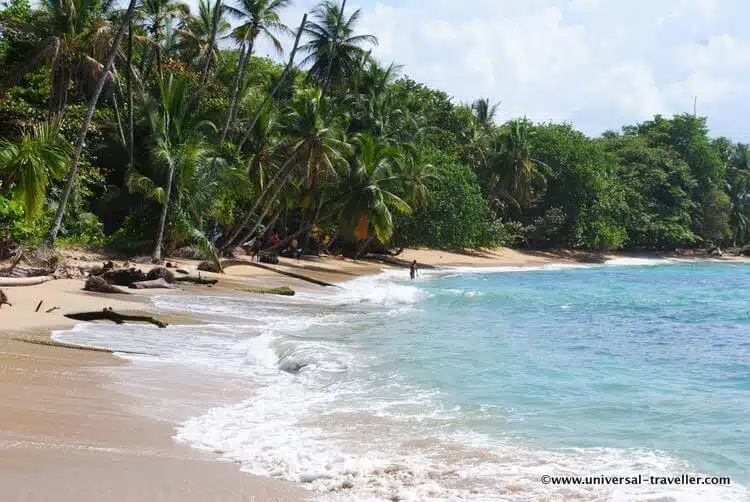 4. Experience local Nightlife and Bar Hopping
At night you can go bar hopping and visit some dance clubs and reggae bars in the city. There are lots of exciting things to do once the sun is fully down. And the friendly locals and party-goers can even make your night more adventurous. Some of the places you can visit include Mango Sunset, Johnny's Place, and Koki Beach.
5. Buy some Local Produce at Farmers Market
Every Saturdays, the market is filled with fresh products such as local vegetables, fruits, and other organic ingredients used by the local restaurants in the city. In addition, you will also get to taste some world-class culinary talents like handmade pastries, Italian breads, Greek yogurt, chocolate, and many others. The mouth-watering food choices are indeed an unforgettable feature that Puerto Viejo offers both local and foreign tourist.
6. Shop around Puerto Viejo
For those who want to bring some souvenirs home, the city has local boutiques and souvenir shops to choose from. You can also find a local jewelry shop with items made by world-class artists in town. The handmade seeds and shells are an unique gift to give your loved ones back home. You can also buy other crafts and custom clothing for very affordable prices.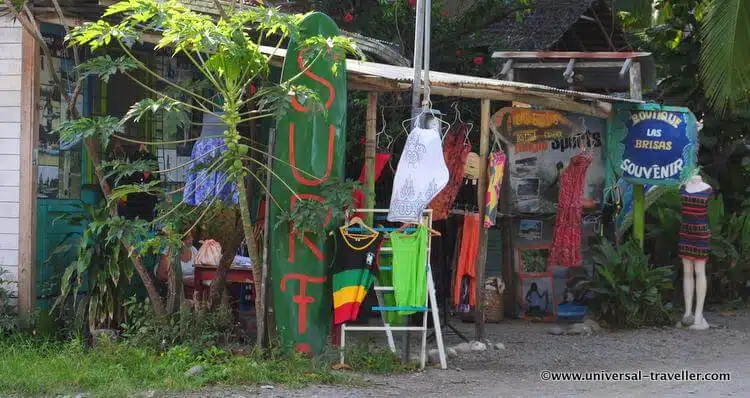 7. Go See the Animal Sanctuary
Located downtown of Puerto Viejo, the Jaguar Rescue Center offers an opportunity for tourists to interact with rescued pizotes, howler monkeys, snakes, sloths, foals, and other wildlife creatures. And if you prefer Aviarios, a sloth sanctuary, you can reach it in 40 minutes from the city. In the sanctuary, you will witness baby sloths that are really charming. They are rehabilitated to strengthen them before they are released into their natural habitat.
8. Hike the Cahuita National Park and Dip into the Cool Waters
To reach Cahuita National Park, you only need to ride a bus or taxi available in the city. Trekking through the national park is an exciting adventure to experience while in Costa Rica. The verdant jungle vegetation with tall palm trees within attracts hikers from various parts of the world. And not only that, you will also get to see the stunning Caribbean and have some swim while the iguanas and white-faced monkeys are dancing in the background. You can snorkel in the ocean by renting a gear if you don't have one. The impressive rainbow school of fishes and sharks as well as reefs is a sight to see.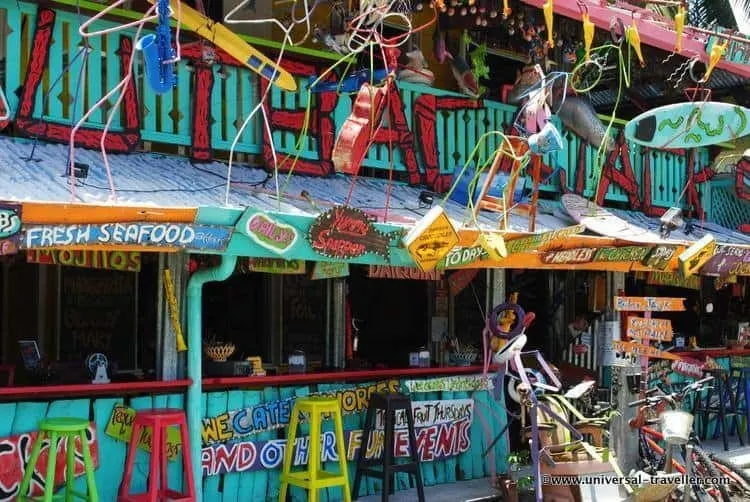 9. Check Out the Sea Turtles at Manzanillo
The sea turtles are actually nesting in Manzanillo between March and May. However, you need to sign up or register first before you can watch the turtles lay their eggs by night. You will be grouped in small clusters to avoid disturbing the little creatures. It's important that the sea turtles don't see you roaming around so they won't hide in their shells. And if you really love turtles, you are welcome to join the team as volunteer to help protect the turtles.
10. Taste local foods and drinks
The best dishes served in Puerto Viejo are commonly prepared with coconut milk, ginger and vinegar. So be prepared to experience the Costa Rican cooking once you stepped in the city. But don't worry because you will also get to taste the delicious Caribbean-style fare with plenty of options to choose from. The rich flavors that are also common to other international cuisine are a must-try in town. 
Are you on Pinterest? Pin this!