Puerto Limón, Costa Rica, awaits you with its rich history and relaxed culture. Are you ready to explore all the best things to do in Puerto Limón?
Puerto Limón may not be everybody's first choice of destination when traveling to Costa Rica.
Puerto Limón is for those willing to look past its relatively quiet disposition.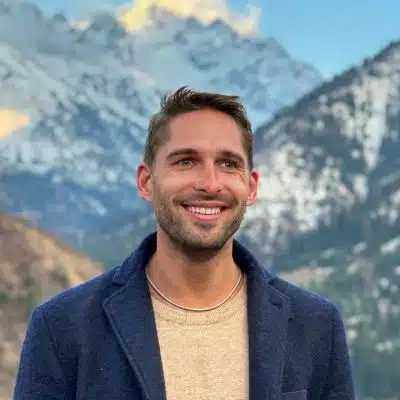 Where is Puerto Limón located?
Puerto Limón is the capital city of the province of Limón. It is the biggest among all the cities located on the Caribbean side of Costa Rica.
Most people regard the city of Puerto Limón as Limón for short.
Best things to do in Puerto Limon, Costa Rica
1. Swim at Playa Bonita
Do you desire clean air and tranquil surroundings? Playa Bonita is the perfect place for you!
In Puerto Limón, Costa Rica, this open beach is a popular hangout for those who want to spend the day under the sun.
The beach is clean, with different amenities nearby should you need a quick bite, a good accommodation, or a nighttime of fun.
You can surf at Playa Bonita. Surfing beginners and regulars alike go to this beach for its reef break and strong waves.
If surfing is not your thing, you can take a dip in its blue waters and enjoy the tropical atmosphere.
If you are fond of catching sunsets, be sure to stay at Playa Bonita for the golden hour. Sunset watching along the beach is among the best things to do in Limón Costa Rica.
2. Spend time at the Vargas Park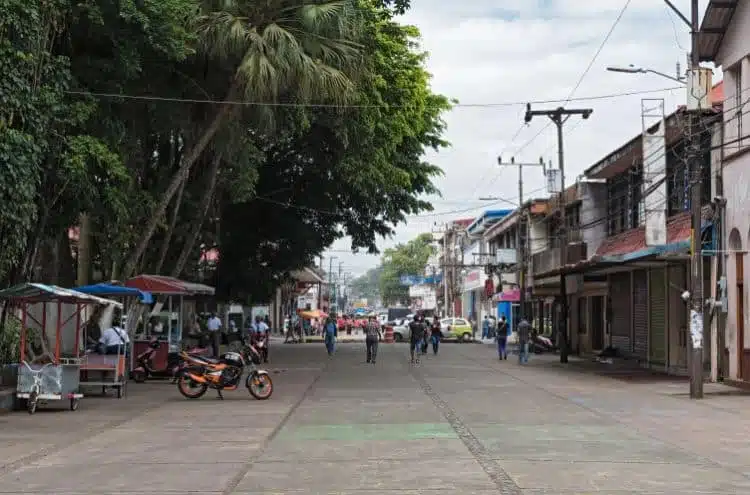 A trip to Puerto Limón, Costa Rica, is not complete without visiting Vargas Park. It is not because it is a world-class tourist spot; it is far from it.
It is because of the little nuggets of historical knowledge that you will gain from strolling here.
This park was opened to the public in 1905, commissioned by the United Fruit Company. It offers great views of the nearby sea, with the sound of crashing waves playing harmoniously with the chirping of the birds.
Over the years, the park has seen minimal form of development. However, as you go around Vargas Park, you will see different statues that intrigue you and push you to ask questions about Puerto Limón's history.
Once you are done looking around, be sure to check out the trees for a pleasant surprise. Sloths are known to frolic in the branches!
3. Visit the Museo Etnohistórico de Limón
The Ethno Historical Museum of Limon is another item on our list of things to do in Limon, Costa Rica.
An educational trip to this regional museum will direct you to the second floor of Puerto Limón's Post Office building. The Posts and Telegraphs Heritage Building was built during the early part of the 20th century.
Inside the museum, you will get to know the city's local history and culture through well-preserved documents from the past.
Many of them discuss how different races have come and gone to the region, influencing many aspects of society as they go.
The Ethno Historical Museum also holds different temporary and permanent exhibits to showcase daily life in Puerto Limón, Costa Rica.
A visit to the Museo Etnohistórico de Limón is one of the many free things to do in Puerto Limón Costa Rica.
4. See the Catedral Sagrado Corazón de Jesús
Everyone touring around Limón has this on their itinerary: to visit the famous Catedral Sagrado Corazón de Jesús.
Once you reach the place, you might be slightly underwhelmed by the exterior of this Catholic church. It does look quite stiff on the outside because of the unimposing concrete structure.
However, as you go inside and see the cathedral's interior, prepare to be in awe!
The stained glass windows of the Catedral Sagrado Corazón de Jesús is a sight to behold. The incorporation of Jesus Christ's death and resurrection with the use of three crosses is dramatic.
The original structure of the Catedral Sagrado Corazón de Jesús has been severely devastated by an earthquake in 1991.
One interesting part of the cathedral is this small portion that still belongs to the original structure. It truly stood the test of time.
5. Tour the Old Quarter
If you are taking part in a Puerto Limón city tour, you are sure to explore the Old Quarter.
In fact, they would most probably start here because it serves as a good introduction to the history of Puerto Limón.
This area is regarded as a historical center. Here, you shall find old well-built houses as well as other infrastructures that stood the test of time.
Some of the most notable buildings to check out at the Old Quarter are the Puerto Limón Town Hall, which dates back to 1942, and the Banco Nacional de Costa Rica.
The Old Quarter is currently undergoing essential renovation to preserve the age-old buildings and connect the place to other important city landmarks.
It is astonishing to see the contrast between the city's traditional and touristic sides. A guided walking tour of the Old Quarter will enable you to hear Puerto Limón's history as told by its aging walls.
6. Meet locals at the Central Market
Going to the Central Market or Mercado Central is among the top things to do in Puerto Limón Costa Rica.
The Central Market is located along Limón Boulevard. This is the best place to see the city in action, interact with the local people, and buy souvenir items to commemorate your trip to this city in Limón Province.
Better go hungry because it is at the Central Market that you can find tasty local delicacies prepared by the loving hands of those who know the cuisine best.
Should you plan on cooking during your trip to Puerto Limón, the Central Market is also where you can find fresh produce and local ingredients.
When you are there, don't be shy to talk to locals and learn more about the city and its residents. You wouldn't know what valuable insights you can get from interacting with them!
7. Try cashew wine
Because of the abundance of cashews in Puerto Limón Costa Rica, it is not unusual to find so many food items made out of cashews.
Apart from the already delicious cashew nuts, dare yourself to try cashew wine during your trip to this city.
Cashew wine starts very sweet until it gives just the right amount of kick in the end. It is yellow-brown in color and with an alcohol content that ranges from six to twelve percent.
Cashew wine surely tastes differently than your usual alcoholic beverage, but it prides itself on being a healthier variety.
You can try cashew wine during your bar or restaurant hopping in the city. Once you've tasted just how special it is, you might want to buy some and bring them home as a gift to try at home.
8. Participate in a Banana Plantation Tour
Banana is one of Costa Rica's most important imports. Visitors to Puerto Limón are invited to get to know more about the region's source of livelihood.
During the whole banana plantation tour, a resident biologist will be with you to explain what goes on in the vicinity. He will also give you a lesson about the life of a banana from the pod to the fruit.
This tour is not limited to the plantation, though. During the process, you get to see and learn more about Costa Rica's flora and fauna that are naturally abundant in the area.
What can you get out of bananas aside from their delicious fruit?
You might be surprised to know how local souvenirs such as dolls, paper, and even liquor can come from a banana plant.
The banana plantation tour in Puerto Limón, Costa Rica, lasts for about one hour. This is often tied up with another activity to maximize your touring day.
9. Enjoy the nightlife at Puerto Limón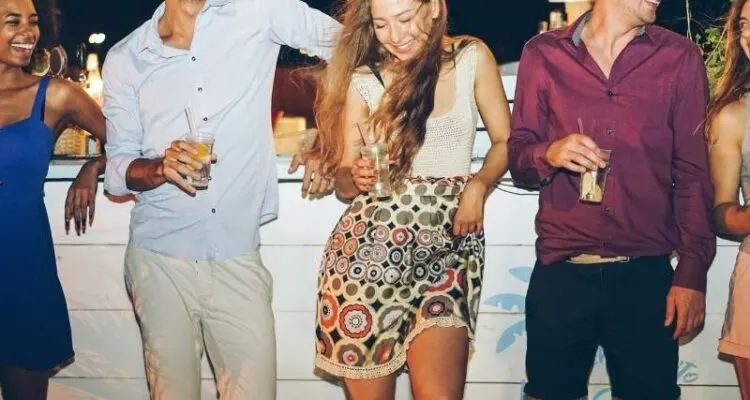 You are sure to be surprised once you step foot in one of the bars that make up the Limón nightlife.
It is different from many of the hangout spots in Costa Rica – and by different, it doesn't necessarily imply anything negative. In fact, it is refreshingly good!
The nightlife at Puerto Limón Costa Rica is filled with reggae vibes. Lovers of the laidback lifestyle gather around and enjoy an evening of live music mostly composed of the reggae and hip-hop genres.
Most of what fuels the Puerto Limón nightlife is connected to the Afro-Caribbean culture that greatly influenced the city.
Calypso music, for example, is a style of Afro-Caribbean music that the locals widely enjoy in Limón.
The descriptions of the nightlife in this city may sound so low-key, but its good music, when partnered with delicious local food, is a match made in heaven.
10. Join the Dia de las Culturas Celebration
If you are visiting in October, you should definitely participate in the Dia de las Culturas celebration at Puerto Limón Costa Rica.
Also known as Columbus Day, Dia de las Culturas is described as a "Caribbean Mardi Gras" festivity.
The whole celebration actually runs for one full week, including two weekends, but the grand day itself happens on October 12th.
Dance to live music which oftentimes revolves around reggae, calypso, and salsa. Take part in numerous community activities, including food fairs, beauty pageants, bull running, and fireworks displays.
Be sure not to miss the Gran Desfile del Carnaval de Caribe, the main event at the Dia de las Culturas celebration in Puerto Limón. This is the main parade that everyone looks forward to.
How to get to Puerto Limón?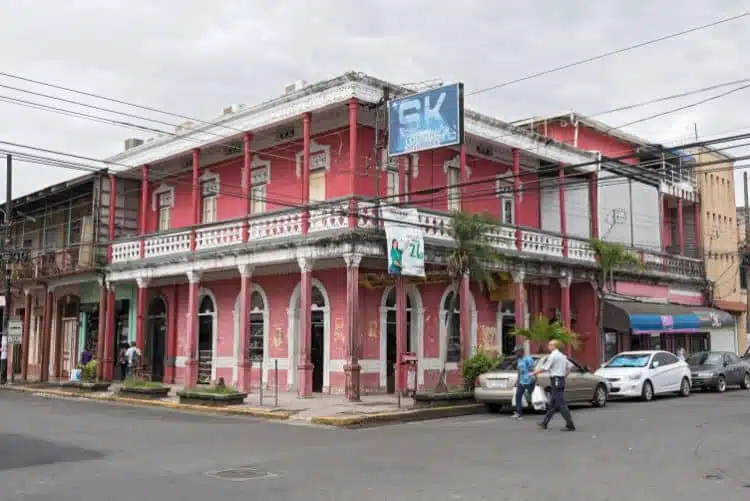 1. Flight to Puerto Limón
Sansa Regional is the only airline that connects Juan Santamaria International Airport in San José with Limón International Airport.
Prices start at $96 to fly to Limón from San Jose. The flight time is around 40 minutes.
Via Route 36, Puerto Limón is only ten minutes away from the airport.
2. Bus to Puerto Limón
Grupo Caribeños operates bus trips from San Jose to Puerto Limón. Catch one of their fleets at Calle Central via the Caribbean Bus Terminal.
Autotransportes MEPE also serves the San Jose to Limón route, but with fewer trips.
It takes about three hours to get to Puerto Limón Costa Rica by bus.
3. Shuttle to Puerto Limón
You can check out Interbus for shuttle options when going to Puerto Limón.
Interbus offers door-to-door services that can either be shared or private. If you do not mind sharing a ride with fellow visitors and would like to have an economical yet comfortable way of traveling, choose this option.
However, if you are traveling as a group and would like to enjoy the luxury of having the vehicle to yourself, hire a private shuttle. You get to stop at places you find interesting, go for small breaks, and manage your travel time efficiently.
The rates are $49 for an adult passenger and $35 for a child for a collective shuttle. Interbus has two trip schedules daily – one in the morning and another in the afternoon.
For a private shuttle, the cost for one vehicle is $270. This can sit up to six passengers. You get to choose your departure time for this option.
The shuttle ride from San Jose to Puerto Limón takes about four hours.
4. Drive to Puerto Limón
From San Jose, it is easy to reach Puerto Limón. You have to follow Route 32, which takes you directly there.
The drive time from San Jose to Puerto Limón, Costa Rica, will take about three hours. The total travel distance between the two cities is 99 miles or 160 kilometers.
Are you thinking of renting a car to go to Puerto Limón? It is a good idea to do so. That way, you get to explore this big city with the comfort of your own private vehicle.
More Costa Rica Destinations
About the Author
More info
Best VPN for Travel: ExpressVPN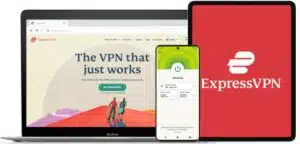 Heading abroad? Use ExpressVPN to access your social media accounts, unblock your favorite entertainment sites, and stay connected with friends and family. And get cheaper flights, of course.
Pros
✅ Next-gen, high-speed servers in 94 countries
✅ Works on iOS, Android, Windows, Mac, Linux, browsers, and more
✅ 256-bit AES encryption protects your data, even on hotel Wi-Fi
✅ Unblocks Netflix and other streaming sites
Cons
❎ No dedicated IPs
Get 3 extra months free of ExpressVPN when signing up for a 1-year plan. That's a 49% saving and a monthly cost of just $6.67! You also get a 30-day money-back guarantee.