The best things to do in Santa Teresa, Costa Rica, greatly involve its rich outdoors. Go stand up paddling, chase sunsets, do yoga… or do everything altogether! The ball is yours.
All the items on our list of what to do in Santa Teresa will have you jumping on your feet, trying something new, and calling it a day only when your body's energy tank is exhausted, and your camera's memory card is full.
With the kind of beauty that Santa Teresa Costa Rica has, I am sure you wouldn't mind getting drained out every single day.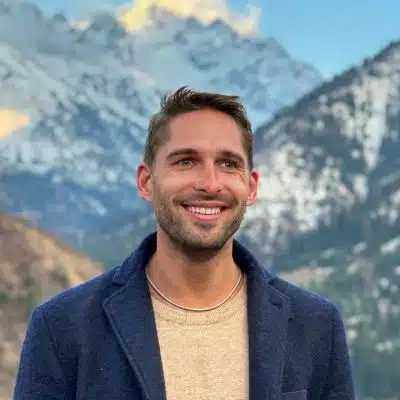 1. Go surfing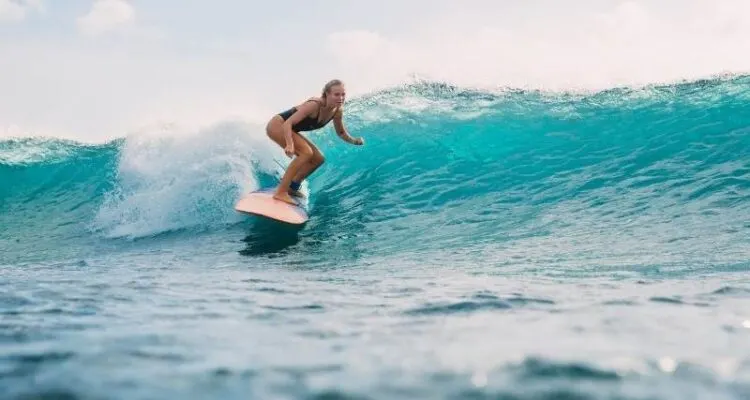 Santa Teresa is a great spot for surfing. Many internationally acclaimed surfers come to Costa Rica to surf in Santa Teresa. Beginners, too, are promised an adventure like no other.
One of the most popular surfing spots in Santa Teresa is La Lora. Its beach is sandy and white, and its waves are consistently good.
On the other hand, Playa Santa Teresa Costa Rica caters more to skilled surfers on the lookout for point breaks and high swells.
If you are after the best of the best swells in Santa Teresa, head over to Suck Rock in La Lora, where some surfers claim to have ridden about 20 feet tall waves.
2. Beach hopping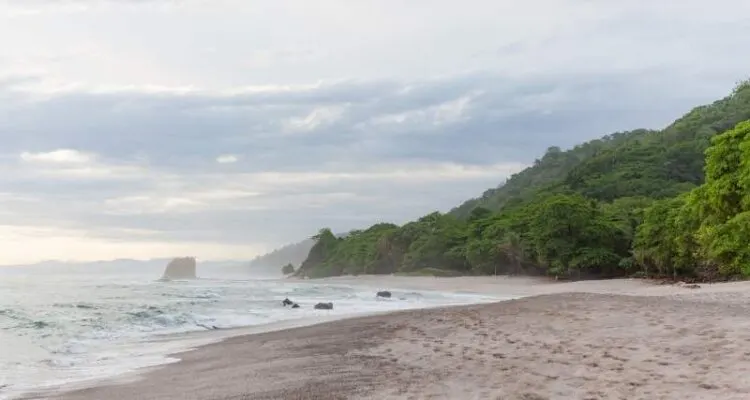 Beach hopping in Santa Teresa, Costa Rica is a great way to see the beautiful coast cradling the Nicoya Peninsula.
Rent a bicycle – or an ATV if you are feeling adventurous – and go from one piece of paradise to another. Here are the beaches in Santa Teresa which you must not miss:
Playa Carmen Santa Teresa – a great place to go surfing. Swimming is not recommended on this beach.
Playa Hermosa Santa Teresa – translates to Beautiful Beach in English. It is a flat uncrowded beach that is yet to be developed as a prime tourist destination.
Playa Santa Teresa – often awarded as one of the best beaches in Central America. The grounds of Santa Teresa Beach are popular hangout spots for surfers calling it a day.
3. Eat local food
The influx of many foreign nationalities calling Santa Teresa their new home has positively influenced the gastronomic climate of the area.
However, the taste of local food lives on, as evident with many Santa Teresa restaurants and stalls still serving the good old hearty Costa Rican meals.
Burger Rancho, for example, has successfully created a menu that features Western favorites alongside local treats.
On the other hand, Brisas del Mar has taken the Mediterranean dishes to a whole other level, creating fusions that are both dreamy and delectable.
For a raw experience highlighting local produce and well-loved goods, head over to the organic market at Playa Carmen, which opens every Saturday.
4. Try stand up paddling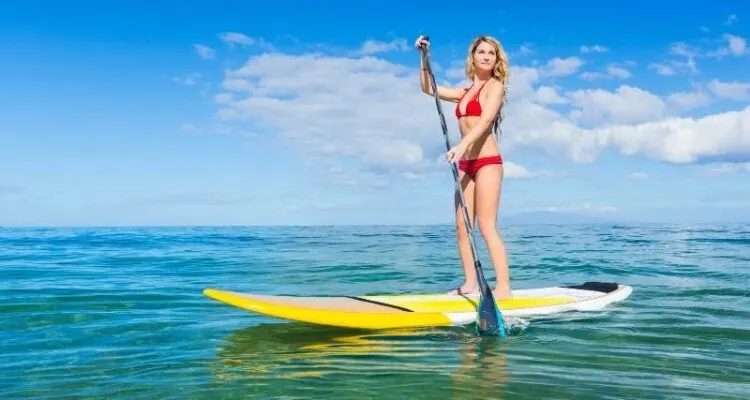 If you would like to merge sports and scenery, stand-up paddling or SUP is one of the things to do in Santa Teresa for someone like you.
Get physical while chasing the sunset, stopping and staring at the glorious sight from your board and with only the vast ocean as your companion.
Imagine floating freely amid warm waters as you are being treated to a natural show of colors and lights.
How about merging sports, scenery, and wellness altogether? Why not try SUP, wait for the sunset, and practice some yoga poses in the middle of the ocean?
5. Visit the Cabo Blanco Nature Reserve
It is all about the adventure at the Cabo Blanco Nature Reserve. Only a handful of visitors is allowed per day to enter the park, so make sure to make a reservation before your trip.
Despite the strict guidelines imposed by the administration, visiting the reserve must still be on your list of what to do in Santa Teresa, Costa Rica.
The Cabo Blanco Nature Reserve is actually Costa Rica's first (therefore oldest) protected area. It is brimming with different species of birds and plays a significant role in housing seabirds that frolic in the area.
About 3000 acres of land and 4000 acres of waters serve as a huge natural playground to the resident wildlife and the visiting individuals.
6. Go on a yoga retreat
Choose from dozens upon dozens of surf and yoga centers that have multiplied over the years in Santa Teresa. Go on a yoga retreat with them and experience one of the most relaxing vacations you will ever take.
Lucero Surf Retreats is one of the leading surf and yoga package providers in Santa Teresa, Costa Rica. They believe that both disciplines share the same core needs: focus, clarity, and strength.
The experiences at Lucero Surf Retreats are not only limited to practicing individuals but also to newbies in the field.
7. Stay for the sunset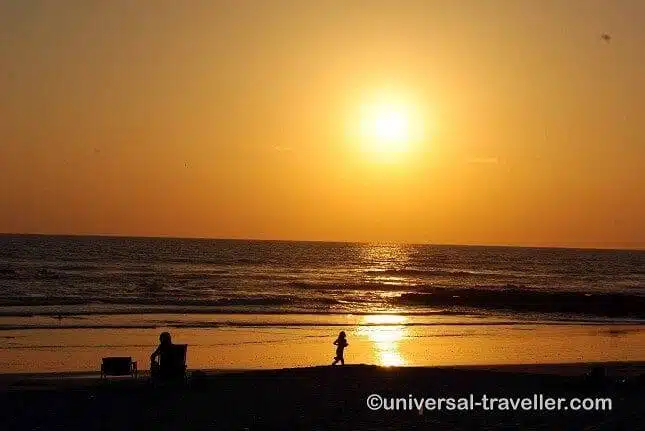 The southern tip of the Nicoya Peninsula in Costa Rica offers some of the best sunsets in the country.
The views differ depending on where you choose to see the sunset, giving you a visually different yet equally stunning scenery each afternoon.
Banana Beach is a popular place to watch the sunset in Santa Teresa. The coastline becomes even more dramatic in the rainy season, with colors mixing with the grey clouds.
Rocamar is another great location to watch the sunset in Santa Teresa. This place is family-friendly, filled with great activities for everyone to enjoy while waiting for the skies to be held captive by the golden hour.
8. Head to Montezuma
Leave the village for a while and head to the rugged region of Montezuma, where a great hiking journey awaits.
Santa Teresa to Montezuma is just 17 kilometers away from each other, so you can easily go from one village to another comfortably.
The Montezuma waterfalls are three in number: the highest is 80 feet tall, the other is 50 feet, while the shortest is ten feet.
There are safe spots where you can experience cliff diving and sweet spots to swim and relax.
More Costa Rica Destinations
About the Author
More info
Best VPN for Travel: ExpressVPN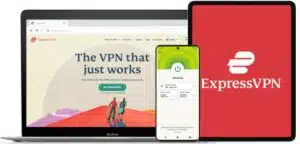 Heading abroad? Use ExpressVPN to access your social media accounts, unblock your favorite entertainment sites, and stay connected with friends and family. And get cheaper flights, of course.
Pros
✅ Next-gen, high-speed servers in 94 countries
✅ Works on iOS, Android, Windows, Mac, Linux, browsers, and more
✅ 256-bit AES encryption protects your data, even on hotel Wi-Fi
✅ Unblocks Netflix and other streaming sites
Cons
❎ No dedicated IPs
Get 3 extra months free of ExpressVPN when signing up for a 1-year plan. That's a 49% saving and a monthly cost of just $6.67! You also get a 30-day money-back guarantee.