The best things to do in Jaco Costa Rica are just one read away. Plan your Jaco activities ahead of time to make the most out of your vacation.
Jaco, Costa Rica is a stunning beach town located in the north of the Puntarenas region.
It is a popular vacation destination, primarily because of the various aquatic sports and activities that can be done along its waters.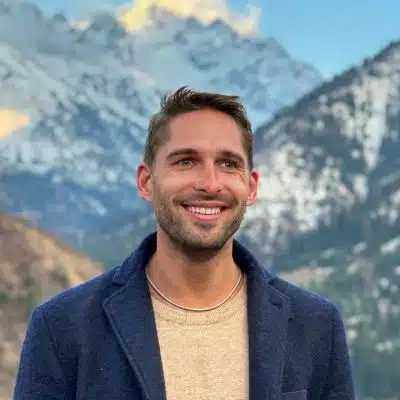 Jaco is also a prime option for family vacations. The town is filled with world-class beaches – some calm enough to swim and others rough enough to catch a ride.
Nature and wildlife have never sounded so fun, with so many adventures awaiting kids and kids at heart.
It's time to draft that itinerary and to fill it with the ultimate things to do in Jaco Costa Rica from start to finish.
1. Go surfing at Playa Hermosa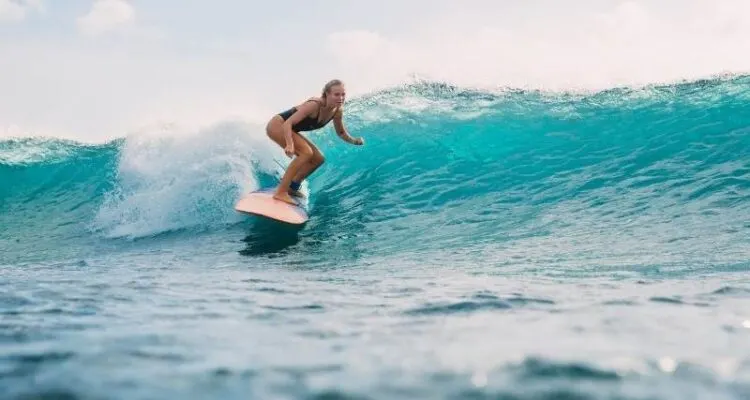 You will enjoy spending time at Playa Hermosa. This beach in Puntarenas is a Blue Flag award holder because of its clean and serene beachfront.
However, this is not what Playa Hermosa is known for. Surfing is what's on this side of Jaco, calling surfers from around the world to test its great waves.
Playa Hermosa is filled with both locals and tourists wanting to test its waters from May to November.
Terraza, Backyard, and Tulin are three of the most popular surf breaks in the area, especially during this season.
The waves can go as high as 13 feet – just perfect for Quiksilver's annual surfing competition held here.
Aside from the big annual competitions held in Playa Hermosa, weekly surfing competitions take place every Saturday. You will see the best of the best surfers living in Jaco battle it out for the best ride of the day.
Surfing has long been part of the daily life in Jaco.
It is one of the main sources of income for the locals, allowing them to teach surf lessons, set board rentals, and the likes.
2. Spend the day Scuba Diving and Snorkeling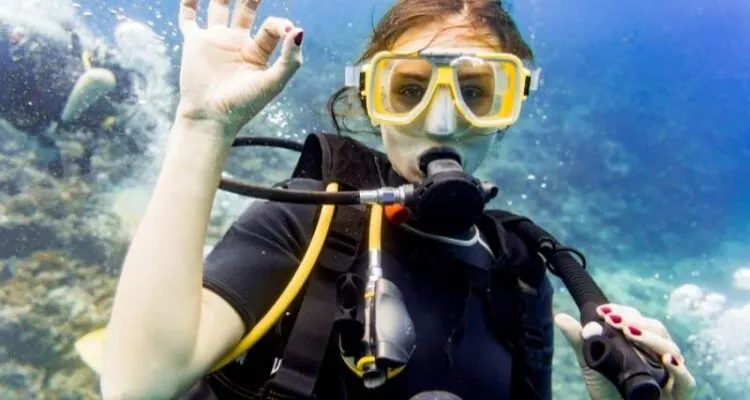 You may already be seduced by the clean sands that make you stay inshore but wait until you see what beauty lies underneath the seas.
The best things to do in Jaco Costa Rica are not always on the ground or within the swells; sometimes, you have to go deep, and even deeper if you can.
Scuba diving at Jaco beach Costa Rica allows you to see the marine ecosystem that thrives in its waters. Enjoying the Pacific Ocean as its playground, Jaco is home to many animals and other living organisms.
You can dive from ten feet up to 45 feet, and you'll get to enjoy clear waters that allow you to see passing schools of fish, playful turtles, and starfishes.
The most popular time to go scuba diving in Jaco is from December to May. Within this time frame, the giant manta ray comes out and shows its full splendor to fishes and scuba divers alike.
The white tip reef shark, on the other hand, can be seen almost regularly as it made the area of Jaco their home.
Depending on your skill level, your tour guide will determine which diving spot best suits your ability.
For the intermediate ones, a dive site with no strong currents will give you both confidence and enjoyment as you play within your capability.
For those who are certified divers, a large area of open water awaits. This is the only opportunity for you to see what's beneath the surface fully. Both big and small marine animals will be visible to your naked eye.
For the young and simple travelers, snorkeling at Playa Jaco Costa Rica will also feed your curiosity on the hidden marine treasures surrounding the Pacific Ocean.
3. Book a Rainforest Waterfalls Tour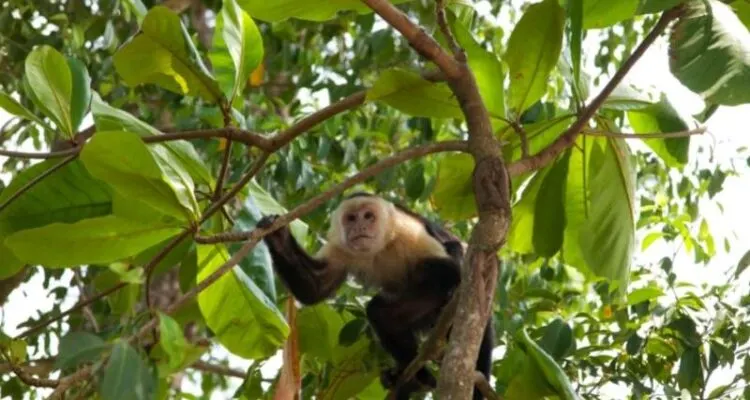 There will be no shortage of things to do in Jaco Costa Rica for the adventurous. It is common knowledge that Costa Rica is teeming with lush rainforests that are widely celebrated and are strictly protected at the same time.
With this kind of rich environment comes a natural way of keeping your adrenaline pumping.
Reserve half of your day for a rainforest hike and waterfalls tour that takes you above the mountains of Jaco.
Your tour starts with an ATV ride that takes you deep into the rainforest. Afterward, you will hike along rivers until you reach the waterfalls that give natural swimming pools.
If you are feeling extra extreme, dare to jump off the ledges and into the pools. With an average height of 20 feet from the water level, it takes a bit more courage and a sense of adventure to brave these jumps.
Do it for yourself – or at least for the stories which you will tell back home!
If you do not mind leaving Jaco's confines, you can also consider exploring the Bijagual waterfall. This tourist destination is just 20 minutes away from the north of Jaco and is popular with visitors because of its majestic height.
Towering at 600 feet, the Bijagual waterfall is a relatively easy trek. There is a handmade two-kilometer trail leading you to the waters.
You will meet several wildlife species during your trek to the waterfalls. These include monkeys, toucans, scarlet macaws, and frogs.
The Bijagual village is located next to Carara National Park, so it may be best to plan this day trip and a visit to the park.
The area where the waterfall can be found is considered private property, and all guests are required to buy a day pass for 20 USD to enter.
4. See what's in Carara National Park
Whether you're coming from San Jose or Jaco Costa Rica, the Carara National Park is one of the must-visit attractions in the country and one of the best things to do in Jaco Costa Rica.
The word Carara means crocodile when translated, giving you a brief idea about what describes this park.
The name is its location as it is bordering the Tarcoles River, where American crocodiles famously reside.
The Carara National Park enjoys two rich ecosystems in one place. Its prime location brings the Amazonian and the Mesoamerican jungles to one zone.
The park is famous with avid birdwatchers because of the wide array of birds sheltering in the reserve.
Scarlet macaws can be seen all over the place, living harmoniously with monkeys, snakes, and jaguars.
If you like to be loaded with as much information about the place as possible, get a local guide to come to explore the park with you.
The guide will give you loads of information that sometimes cannot be fully given by the helpful signages and visual guides located within the area.
Before you go back to your hotel, make sure to drop by at the Crocodile Bridge running over the Tarcoles River and check out the American crocodiles inhabiting the waters.
Not to sound crazy at all, but it is both alarming and satisfying to watch these giant crocodiles swimming in the river while you stay safe from above.
5. Explore the Manuel Antonio National Park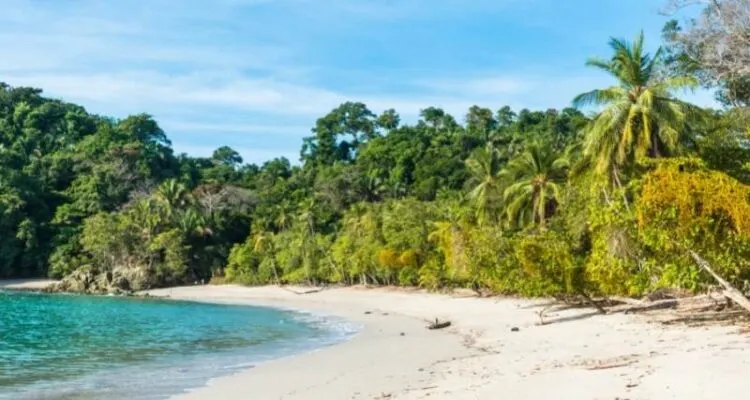 Visitors to Costa Rica never fail to see at least one national park during their stay. Most of the time, it's a day tour to the Manuel Antonio National Park.
The park is a popular wildlife reserve for those coming from Jaco or even from San Jose, especially since Forbes highly regarded it as one of the most beautiful parks in the world.
The Manuel Antonio park was established in 1972. The area covers 683 hectares of forest reserve, quite small compared to the other massive Costa Rican national parks. It is most visited during December through April.
Allot one day to experience what the park has to offer fully. Depending on your endurance, you can partake in any of the three trails, which vary from flat to challenging.
You can opt for a guided tour should you wish to have a local expert explaining to you the lush ecosystem surrounding the park. You can spot Monkeys, coatis, and sloths during your tour.
Aside from trail walking and hiking, there are more activities that you can do inside Manuel Antonio National Park. There are pristine white beaches located within the premises, allowing you to cool down and swim in the waters.
Playa Espadilla Sur and Playa Manuel Antonio are separated by a land bridge leading to Cathedral Point. Should you find yourself on the beachfront late in the afternoon, stay a while and relish the beautiful sun setting on the coast.
6. Hike up to Mount Miros
Hiking in Jaco Costa Rica is becoming popular – all thanks to the visitors discovering the beauty of Mount Miros. It's nature and adventure combined, bound by a mysterious atmosphere that the place is known to have.
Ask locals, and you'll hear a thing or two about El Miro; ask visitors, and this probably isn't part of their list of things to do in Jaco Costa Rica – at least not yet.
Located in the south part of the beach town, it is at Mount Miros, where you can enjoy great views of Jaco and Playa Hermosa. You can walk the trail or paddle your bike to reach the best lookouts along the mountain.
El Miro is a site of an old mansion, complete with pillars and passages now adorned with street graffiti.
The entrance to the place is tuck unassumingly within the confines of an old gas station. Soon as you hit the road, muddy trails follow, so it is best to leave your vehicle in a parking spot and walk. A 4×4 is another option.
You can reach the first lookout within 20 minutes of walking. On your way there, birds and other animals stay nearby, offering you a naturally scenic route.
From there, you will find a big map showing you where you are and where you ought to go.
Another 25 minutes of walking will get you to the ruins of El Miro. Things get more interesting as different paintings adorn the once-white walls, speaking of different genres and values, all giving color to the place.
From the roof, you can enjoy a stunning sunset view, so make a mental note to explore the mountain in mid-afternoon.
Why the ruins, you ask?
Stories tell of a wealthy man who wanted to enjoy mesmerizing views of Playa Jaco in the comfort of his home; thus, a structure was put to works.
However, before they could finish the building, the wealthy man passed away. Now, the three-story house remains incomplete.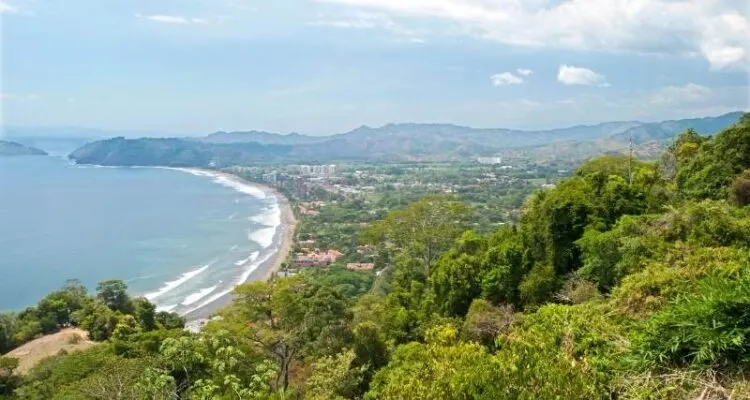 7. Watch the sunset at Villa Caletas Hotel
Why such a specific spot, you may ask? Wait till you see the views at Villa Caletas Hotel.
With its location being 1150 feet over the vast Pacific Ocean, it doesn't come as a surprise that sunset is stunning in this part of town.
The Central Pacific coast works together with the surrounding rich greenery to give you a kind of sunset that is a true sight to behold.
Villa Caletas is a European-inspired resort nestled in the hills at Jaco district. This upscale boutique hotel has 45 rooms that have either the Pacific Ocean or the rainforest as their view.
Once you immerse yourself in the property, you might feel like you aren't in Costa Rica anymore. The Roman columns remind you of your recent Italy trip.
If not for the wide array of birds and towering trees that characterize this lush country, you might get too carried away by the theme.
Couples are frequent guests in Villa Caletas because of the romantic ambiance that nature and the resort embody.
In the afternoon, find yourself at the Anfiteatro Restaurant, where you can enjoy a sumptuous meal while waiting for the main event.
At golden hour, head to the martini bar on the terrace and marvel as the sky turns orange right before your eyes.
Celebrating something special?
Why not book the best room in town?
Villa Caletas has the best offer for guests who will not settle for less. The Zephyr Palace, located inside the resort, is a stunning luxury mansion set on top of a mountain.
It enjoys 360 degrees of magnificent views. There are seven suites inside the mansion that are sure to excite the meticulous person in you.
8. Experience Jaco Beach Nightlife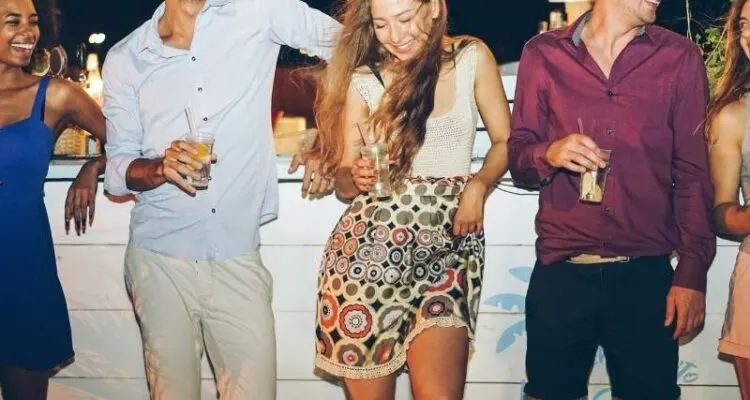 Jaco is famous for its bustling nightlife scene.
San Jose may be the center of everything, but outside of it, you have this unassuming beach town transforming itself into a great party place at night time.
After a day of invigorating tours and extreme water sports, unwinding in Jaco becomes serious business. This involves late-night restaurants, trendy bars, crowded clubs, and pool parties.
You can choose to keep it simple and go to a bar where food, drinks, and games are the main events. There are plenty of lounges and sports bars where you can chill and enjoy cocktails with a view.
You can visit the posh Graffiti Restro Cafe and Wine Bar, which has both French and Costa Rican favorites on the menu.
If you fancy pool parties – dancing, socializing, and all that – head to Jaco Blu. Other options for a lively evening of DJs and drinks include Le Loft and Blue Marlin Beach Club.
Want to see where the locals are?
The main place to go is at The Green Room Cafe. Vegetarian and Costa Rican cuisine are intertwined in this fun bohemian hideaway.
Live bands and performances are held here regularly. People stay for the bar games and great music.
Some residents will point you straight to ManCave. A mix between a sports bar and a club, the ManCave is a great place to unwind without the excessive events that usually come with night-outs.
How about a different kind of entertainment? Hotel Cocal and Casino, as well as Croc's Restaurant ad Casino, have several gaming lounges and bars to complete your night out in Jaco.
Whichever place you end up spending your night at, one thing is for sure: there is no such thing as sleeping early when you are in town.
9. Go on a day tour to Tortuga Island
Don't miss out on the opportunity to see the white sandy beaches in Tortuga Island when you are in Jaco, Costa Rica. It is definitely one of the things to do in Jaco Costa Rica.
Take it up a notch and book a catamaran cruise to the island. The Gulf of Nicoya will take you to Tortuga Island in less than an hour.
Tortuga Island is one-half of the two islands that constitute the Islas Negritos Biological Reserve.
It is most famous for having abundant marine life. Some of the species you can see while you're here are manta rays, sharks, and octopuses.
Enjoy swimming in this pristine environment. Kayaking along Tortuga Island's turquoise waters should be part of your list as well.
Other activities which can be done here include catching fish, surfing the waves, relaxing at the beachfront, and riding a glass-bottom boat.
This day trip to Tortuga Island will not be complete without a delicious Costa Rican meal.
Most, if not all, tour packages that service the island have a staple menu to offer to guests in conjunction with their day tour.
10. Take a trip to see the Rainmaker Park
The Rainmaker Biological Reserve is definitely one of the best places in Costa Rica for all nature lovers.
Birdwatchers will be thrilled to know that such a thriving ecosystem exists near Jaco.
Adults and children alike will find exploring the Rainmaker Park a satisfying tour to partake.
Suspension bridges and platforms will take you to the best spots. Along the trail, you will pass by natural pools where you can stop and enjoy a quick dip.
As you explore the place, you might notice that Rainmaker is not as crowded as the big national parks that have helped put Costa Rica on the map. Take this to your advantage and go all-out in exploration.
The story of the Rainmaker Biological Reserve starts humbly with a farmer who once tended to his crops in the same area where the park is.
When hardship is getting the best of him, he decided it was time to sell the property.
However, he did not want to dispose of his prized land to someone who would just cut the trees and develop the area as he pleases.
11. Check out the Nauyaca Waterfalls from Jaco
Your Jaco adventures are not limited to the beach town. Many places near Jaco are great gems waiting to be discovered.
One of the best things to do in Jaco Costa Rica will take you to the Nauyaca Waterfalls in the southern region.
One waterfall is 45 meters high while the other one stands at 20. Beneath the two are natural pools, which are perfect for swimming. These are all part of the Rio Barucito.
It is essential to book your tour well in advance because of the popularity of the place. Only 50 visitors coming on horses are allowed at a time.
Another option is to hike uphill on foot. It takes one to two hours before you reach the falls.
For the thrill-seeking ones, opt to go on the back of a pickup truck. This will help you reach the falls in a matter of 30 minutes.
Be sure to beat the morning crowd to get the best out of both the lower and upper falls.
This allows you to have the waters almost all to yourself, with only the noises from nature and the rushing of the waters drowning your ears.
Allot at least half of your day to enjoy the Nauyaca Waterfalls from Jaco fully. Be sure to wear a proper pair of hiking shoes as the trails can get muddy and slippery.
Pack some good aqua shoes, too, for you to use as you bathe in the waterfalls. You need to have a sturdy grip on the surrounding rocks to navigate through the ground safely.
Frequently Asked Questions about Jaco, Costa Rica
Best VPN for Travel: ExpressVPN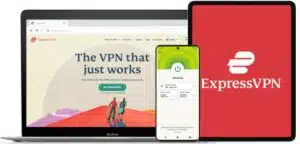 Heading abroad? Use ExpressVPN to access your social media accounts, unblock your favorite entertainment sites, and stay connected with friends and family. And get cheaper flights, of course.
Pros
✅ Next-gen, high-speed servers in 94 countries
✅ Works on iOS, Android, Windows, Mac, Linux, browsers, and more
✅ 256-bit AES encryption protects your data, even on hotel Wi-Fi
✅ Unblocks Netflix and other streaming sites
Cons
❎ No dedicated IPs
Get 3 extra months free of ExpressVPN when signing up for a 1-year plan. That's a 49% saving and a monthly cost of just $6.67! You also get a 30-day money-back guarantee.
Is Jaco Costa Rica worth visiting?
Yes, Jaco is worth visiting. It is near Juan Santamaria International Airport, so it is easily accessible to visitors. Also, there are tons of tourist attractions that are in or nearby Jaco.
What is Jaco Costa Rica known for?
Jaco Costa Rica is known for its great beaches. You have Playa Hermosa and Playa Herradura, among others. This beach town is also known for its booming nightlife.
Is Jaco Beach dangerous?
Numerous crime incidents involve tourists at Jaco Beach. Avoid the area at night, especially if exploring the place alone. In any Jaco location, safety precautions must be exercised.
Which is better, Jaco or Tamarindo?
Both are popular surfing destinations in Costa Rica. For consistent year-round surf, go to Jaco. This beach town also has more wildlife to boast compared to Tamarindo.
Is Jaco Costa Rica good for families?
Jaco has long been regarded as a party paradise. Over the years, it has validly positioned itself as a family-friendly destination. Its proximity to San Jose makes it a popular weekend getaway.
More Costa Rica Destinations