Costa Rica's capital city San José shouldn't be missing from your itinerary. Check out my list of the best things to do in San Jose, Costa Rica.
Most people see Costa Rica's capital city, San Jose, only as the gateway to the different adventure destinations within the country.
However, San Jose is more than just a transportation hub; I believe it deserves a couple of days in your Costa Rica itinerary.
Best VPN for Travel: ExpressVPN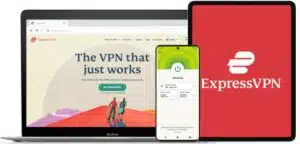 Heading abroad? Use ExpressVPN to access your social media accounts, unblock your favorite entertainment sites, and stay connected with friends and family. And get cheaper flights, of course.
Pros
✅ Next-gen, high-speed servers in 94 countries
✅ Works on iOS, Android, Windows, Mac, Linux, browsers, and more
✅ 256-bit AES encryption protects your data, even on hotel Wi-Fi
✅ Unblocks Netflix and other streaming sites
Cons
❎ No dedicated IPs
Get 3 extra months free of ExpressVPN when signing up for a 1-year plan. That's a 49% saving and a monthly cost of just $6.67! You also get a 30-day money-back guarantee.
Tourism in the capital is highly concentrated in the downtown area.
Several of the sights mentioned in my list of things to do in San Jose, Costa Rica, are a stroll or a short ride away from each other, making your exploration easy and manageable.
Read also: Top Places to visit on your vacations in Costa Rica
Best things to do in San Jose, Costa Rica
1. Eat at the Central Market (Mercado Centrale)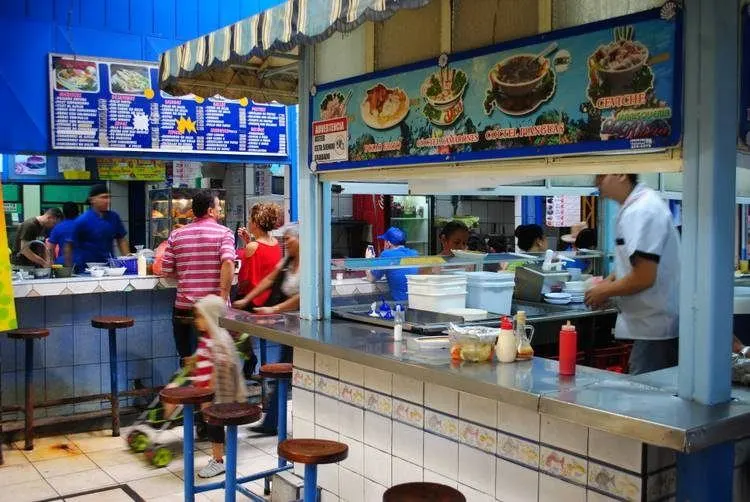 Start your day by visiting the Central Market for a proper introduction to Costa Rica's capital city.
San Jose is the best place to visit for authentic food, travel souvenirs, and local products.
It's a wonder how they can maintain the place clean and organized. Every city tour drops by this market to give importance to the historical image that it is.
While you're there, make sure to order Soda Tapia's El Gordo, a generous serving of steak on a bed of cheese, lettuce, and tomatoes which all go between Spanish bread.
Save room for dessert and try Lolo Mora's authentic sorbet with barquillos.
The Central Market has been in the local scene since 1880 and has continued to be a viable platform for introducing the cultural heritage of San Jose to visitors and the new generation.
Good to note: the market is closed on Sundays.
2. Check out some Museums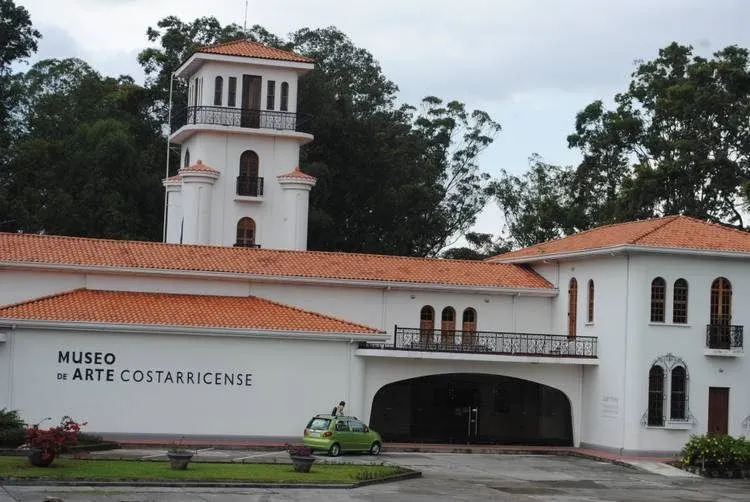 Costa Rica Art Museum. This museum is located inside La Sabana Park. There is a place in the museum called The Golden Room where a 150-square meter mural made with fine plaster is used to illustrate Costa Rica's rich history, starting from the Precolumbian era to the construction of The Golden Room in 1940. In front of this historic building is a bronze statue of former president Leon Cortes.
Museum of Precolumbian Gold (Museo del Oro Precolombino). Ancient gold items such as amulets and statuettes are displayed here. These relics go way back to AD 500 and are a prized collection of Costa Rica.
Inside, you can also see the National Coin Museum, where the first Costa Rican coin ever minted can be found. Prepared to be awestruck by El Guerrero, a fixture of a life-size warrior adorned with gold items.
National Museum (Museo Nacional de Costa Rica). Inside the Bellavista Fortress is Costa Rica's main museum. It was once the military's barracks, as evident in the plentiful bullet holes that embellished the building with a rich history to tell.
Apart from important archaeological finds and intricate 2,500-year-old jade carving, one must-visit spot here is the museum's courtyard, where you can find a beautiful butterfly garden overlooking the Plaza de la Democracia.
La Salle Museum of Natural Sciences (Museo de Ciencias Naturales "La Salle"). What better place to learn about the world's flora and fauna than in Costa Rica?
This museum started in 1960 and is home to more than 70,000 different exotic and native collections. The focal point of the La Salle Museum is its large display of reconstructed dinosaur bones.
3. Walk along Central Avenue Boulevard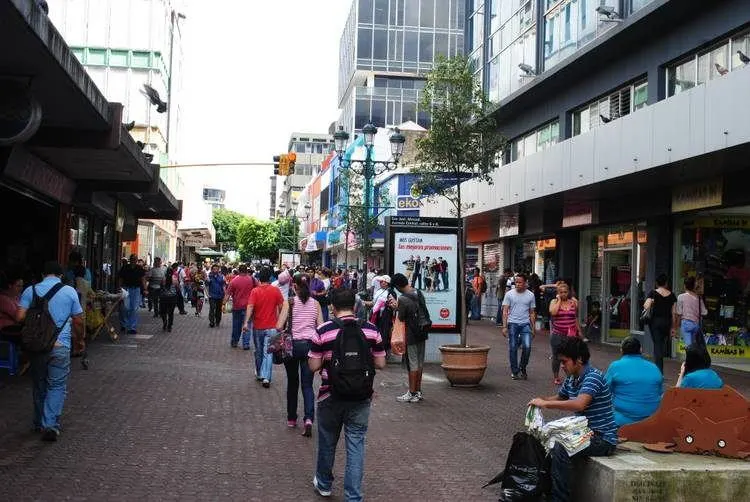 The best way to get an insider scoop about all the fun things to do in San Jose, Costa Rica, is by interacting with locals.
Walk along Central Avenue (Avenida Centrale), and you're sure to meet many. This boulevard is one mile long and divides the north and south of downtown San Jose.
Along Central Avenue, you'll find shopping outlets, art museums, and historical buildings. Restaurants with different specialties welcome diners of diverse backgrounds.
The vibe in the boulevard is culturally rich, with tasteful street music and arts dominating the pedestrian walkways. Bronze statues such as the La Chola are avenue fixtures that beg for attention and induce questions.
4. Things to do in San Jose Costa Rica – Visit the National Theatre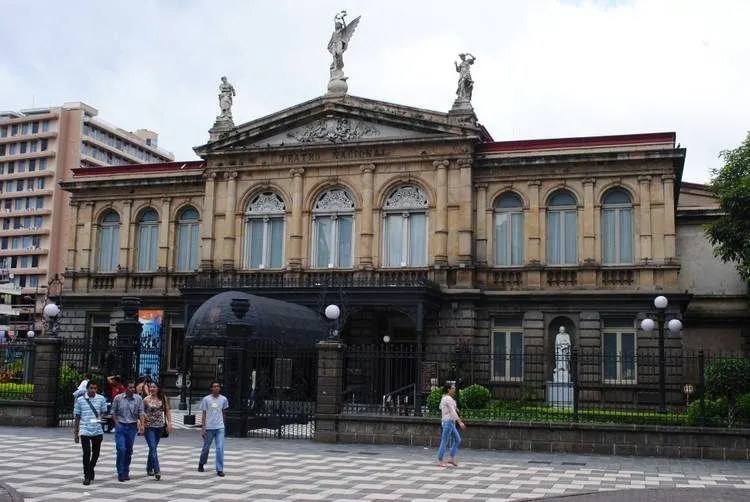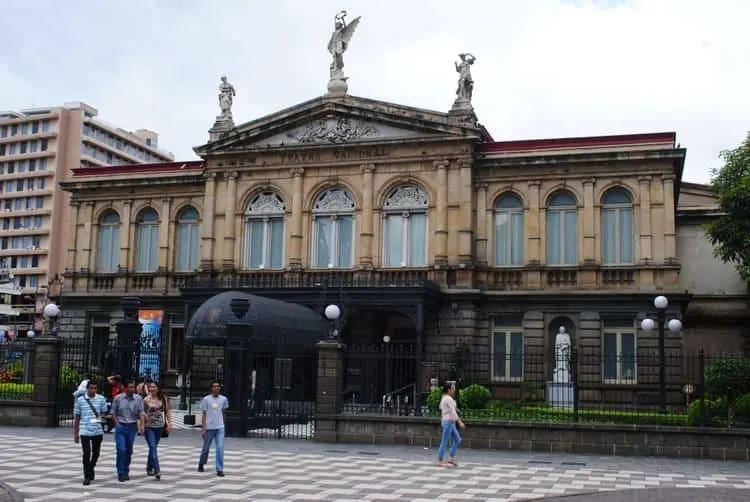 Watch any ongoing performance or marvel at the fine architecture of the National Theatre (Teatro Nacional).
The theatre is situated next to the Gran Hotel, one of the best luxury hotels in San Jose, Costa Rica.
Once you enter the National Theater, you will be welcomed by a heavenly lobby with floors and columns made from Italian marble.
Hand-painted murals in the foyer add more elegance to the entrance, complementing the regality of the French doors ushering guests in eloquent style.
Entering the lobby and visiting the gift shop of the National Theatre is free of charge. The classier way to enjoy this destination, though, is to attend a performance.
The view of the auditorium and the classic art pieces that lead you through it are enough reasons for you to make a ticket purchase.
Another option is to go on a guided tour which is priced at 10 USD.
5. Admire the iconic Metallic Building
Definitely, a part of the top things to do in San Jose, Costa Rica, is the Metallic Building, which now functions as a children's school.
The Buenaventura Corrales Elementary School's metal building is made from 1000 tons of Belgium-manufactured metal.
As the school is regularly operational, you can only marvel at its beauty from the entrance – in front of the jacaranda tree, if you may, so you can see the complementing colors of its violet leaves and the structure's facade.
The Metallic Building is near the National Theater, making the two common go-to's on a day tour in downtown San Jose. A visit to this iconic building is free of charge.
6. Slow down at La Sabana Metropolitan Park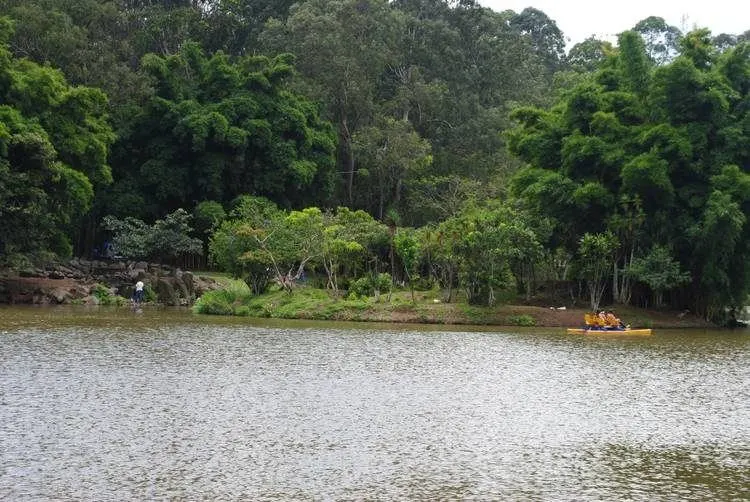 Believe it or not: the 72-hectare La Sabana Metropolitan Park was once San Jose's international airport.
In the 1940s, it welcomed many international flights to San Jose, but in 1977, the airport was closed down and was transformed into a metropolitan park.
Today, La Sabana Park is a thriving leisure and recreational space enjoyed by locals and visitors to San Jose.
It houses Costa Rica's National Stadium and the National Gymnasium. The Costa Rica Art Museum is inside the park as well.
This metropolitan park offers a proper venue for various sports, including baseball, tennis, and basketball.
The land area of La Sabana Park is so massive that in it, you'll also find an Olympic pool, a skating rink, and a driving course – with many other unmentioned courts occupying the extensive space.
The area's green landscape is conducive to outdoor picnics, family activities, and short holiday workouts.
View full blog post: LA SABANA METROPOLITAN PARK
7. Find a piece of history at the Casa Amarilla
Home to the Ministry of Foreign Affairs is the Casa Amarilla or the Yellow House.
It is also known as the Carnegie Palace, with an homage to philanthropist Andrew Carnegie who donated 100,000 USD to the construction of this site. A ceiba tree thrives in front, with its planter being no other than President John F. Kennedy.
A tour along the grounds will point you to a significant piece in the area: a piece of the historical Berlin Wall.
It is a gift given by the government of Germany and can be found along Freedom Square. The Casa Amarilla is officially declared as the architectural heritage of Costa Rica.
8. Take a Coffee Tour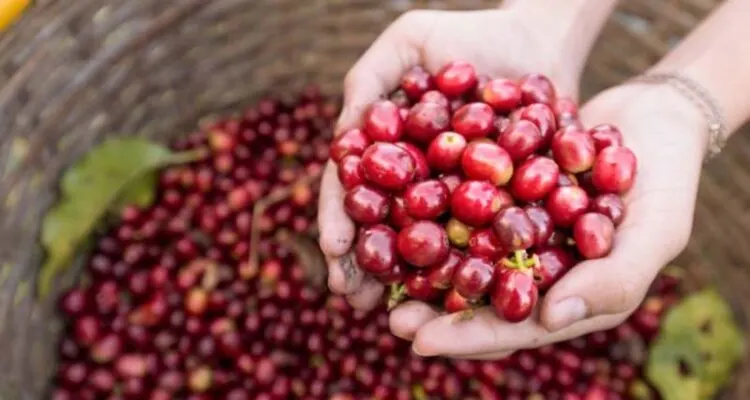 Immerse yourself in the world of good coffee! One of the top things to do in San Jose, Costa Rica – especially if you are a coffee lover – is to go to any of the numerous coffee tours offered throughout the city.
One of the most prominent coffee tours in San Jose is the Cafe Britt tour. As pioneers in the gourmet coffee industry in the country, Cafe Britt is one of the early ones who banked on the potential of Costa Rica to produce and serve premium coffee beans.
They opened their plantation in Barva de Heredia to the public in 1991, educating visitors with coffee facts and Costa Rican history and how coffee production played a vital role in the country's economy.
A classic Cafe Britt coffee tour complete with transportation and lunch lasts for 1.5 hours and costs around 57 USD for adults / 52 USD for children and locals.
9. Join a Walking Tour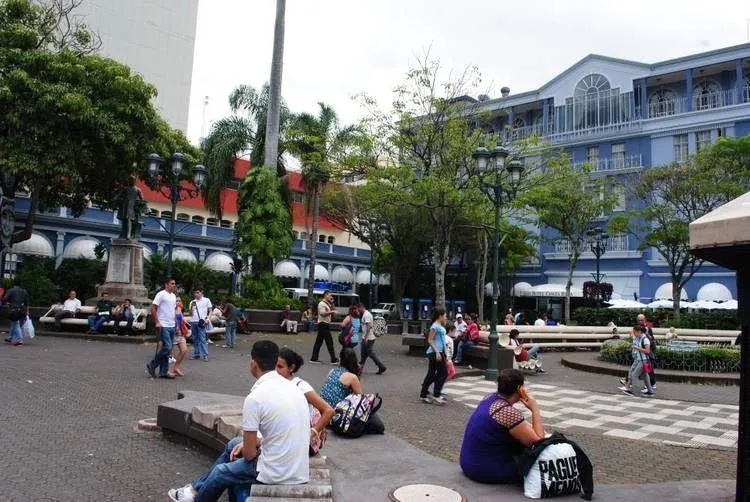 Sometimes, the best way to explore significant parts of a foreign land is by foot. While in Costa Rica's capital, one of the activities to do in San Jose is a historical walking tour.
Many local groups offer guided walks along with the city's most notable sites. Some have established rates, but others are rewarded by way of tips.
With all the self-help itineraries on the web today, honestly, a self-guided walking tour is relatively easy to pull off. However, if cultural immersion is your main reason for going to one, opt for a guide.
10. Appreciate the stunning architecture of the Metropolitan Cathedral (Catedral Metropolitana)
The Metropolitan Cathedral is a Roman Catholic church in San Jose with a blend of neoclassical, greek orthodox, and baroque architecture.
The original structure was built sometime in the 1800s but has suffered drastically from numerous earthquakes.
Nowadays, what we see is the 1871 replacement adorned with stained glass windows and tastefully tiled floors.
The bell towers call people in, and the pipe organ is played inside as devotees and visitors seek some short solemn refuge in the church away from the busy metro.
A little chapel known as the El Sagrario Chapel sits on the north. It houses the cathedral's tabernacle.
On the south is the Metropolitan Curia or the palace of the Archbishop. This area is closed to the public.
11. Get lost in San Jose's nightlife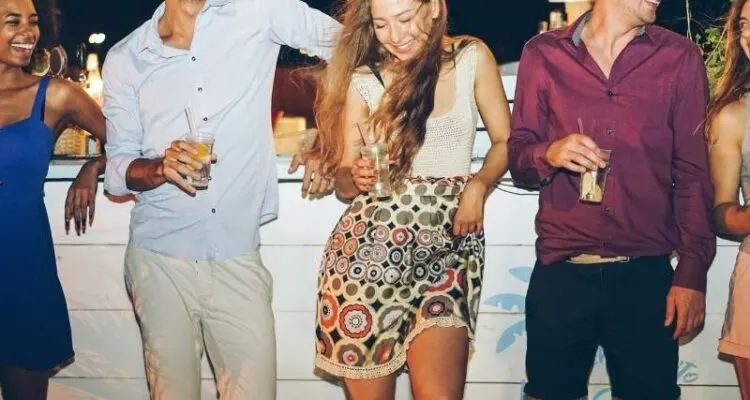 Whether you are a club-goer or more of a bar drinker, there is something for every party person visiting San Jose. Witness the capital come alive as its cultural image goes to slumber and Latin music takes over.
Conveniently located downtown is El Pueblo, a place where you can find a string of clubs where you can enjoy the night.
From cozy ambiances to crazy loud music and soothing reggae music in between, it's a one-stop nightlife central popular to locals and tourists alike.
However, several visitors to El Pueblo have noted how it's losing its hype through the years.
One hipper option, according to the party crowd, is the Calle de la Amargura. La Calle is nearby many colleges, making it a hot spot for the young crowd to meet and unwind.
On Fridays and Saturdays, you'll see the nightclubs and bars at their most vibrant.
12. Visit the upscale district of Escazu
3 kilometers away from La Sabana Park is the famous Escazu district. Located at the foot of the Cerro Escazu mountain, this suburb is divided into San Rafael, San Miguel, and San Antonio.
Escazu is highly modernized, with an elegant country club, towering condominiums, luxurious malls, and exclusive hotels dominating the scene.
It is not a wonder that many of the most notable restaurants and bars in San Jose can be found here.
Nightlife in this upscale district is rightfully sophisticated.
However, Costa Rica's local beauty is still evident in the neighborhood houses and traditional churches, especially the Escazu Centro.
Interesting places to visit close to San Jose
1. Duran Sanatorium – The Most Haunted Place in Costa Rica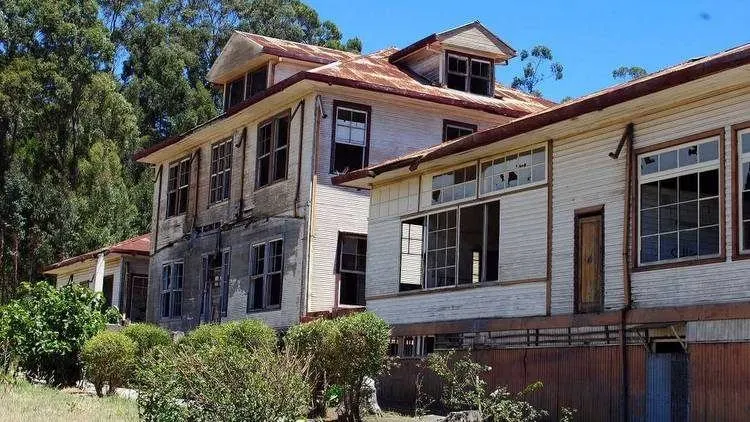 Founded in 1918 by Dr. Carlos Duran Cartin, the Duran Sanatorium was supposed to be an avenue for treating tuberculosis.
Duran's daughter had the illness, and it was believed that the weather conditions along the Irazu Volcano were conducive to healing what they call the "white plague."
The complex is believed to have been haunted even during the time it was operational.
View full blog post: DURAN SANATORIUM
2. Irazu Volcano Costa Rica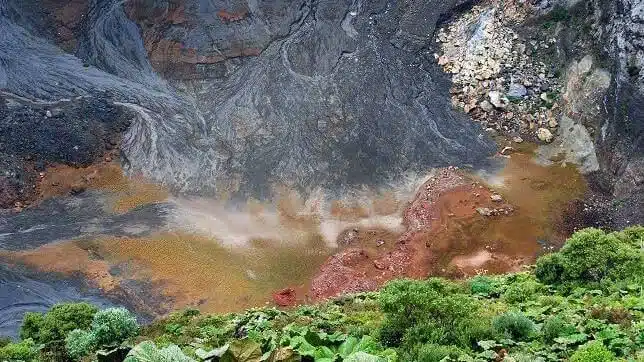 50 kilometers away from San Jose is the country's highest active volcano named Irazu, which, in rough translation, means "thunder and earthquake."
This volcano has long been dormant, with its last eruption dating back to the year 1994.
Nowadays, people flock to visit the Irazu Volcano because it is one of the most accessible tourist attractions in the country.
The Irazu Volcano National Park is home to different species such as robins, foxes, and porcupines.
The park's flora and fauna are not as diverse as other Costa Rica reserves because of the volcanic activity in the area.
A visit to this national park is not complete without climbing the Diego de la Haya crater.
View full blog post: Irazu Volcano Costa Rica
3. Basilica de Nuestra Señora de los Ángeles in Cartago, Costa Rica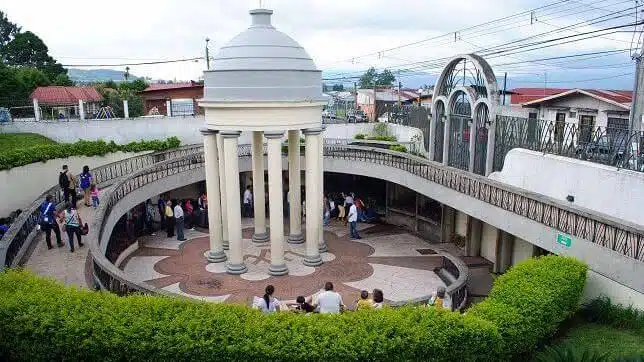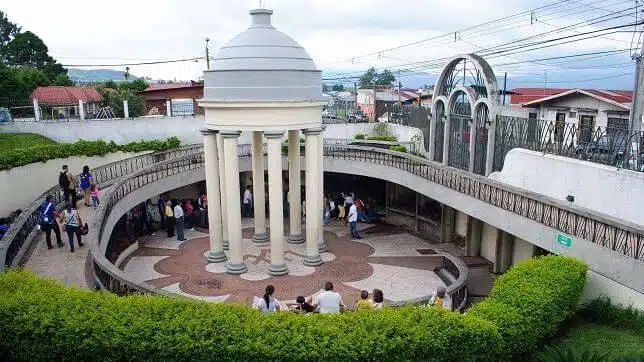 The Our Lady of the Angels Basilica is a Roman Catholic Church dedicated to the Lady of the Angels.
It is considered one of Cartago's most important sites, attracting thousands of pilgrims every 2nd of August.
A spring can be found next to the basilica. Its waters are believed to have supernatural powers. Therefore many pilgrims purchase or bring bottles and draw water from the spring to bring home.
View full blog post: BASILICA DE NUESTRA SEÑORA DE LOS ÁNGELES
4. Ruins of the Temple of the Santiago Apostol Parish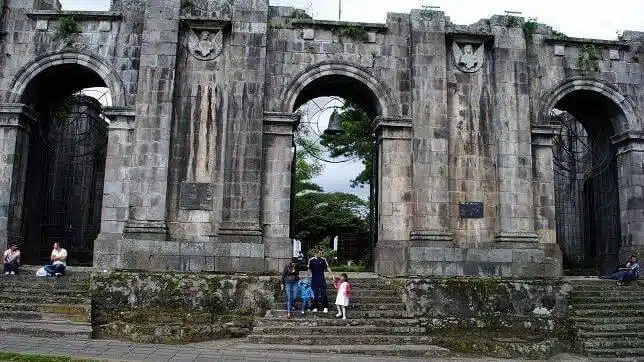 The ruins of the Santiago Apostol Parish are considered a cultural heritage site of Costa Rica. These ruins are actually that of a church that could not be finished because of several earthquakes.
A legend says that people repeatedly tried to complete this church, but it got destroyed by earthquakes every single time.
This led the locals to believe that the structure is cursed, causing them to discard any other effort to finish the church.
View full blog post: RUINS OF THE TEMPLE OF THE SANTIAGO APOSTOL PARISH
5. Poas Volcano
5 active volcanoes can be found in Costa Rica. One of them is the Poas Volcano in Alajuela.
The National Park, which houses this volcano, is about an hour and a half drive away from San Jose and definitely deserves a spot on our list of best things to do in San Jose, Costa Rica.
Visitors hike for two hours to reach the thick forest. The crater of this open volcano can be seen along the way, provided no clouds are covering the top.
Earlier this month, the Poas Volcano has been opened again after being closed to the public for a while after showing signs of high volcanic activity.
San Jose Travel Information
The climate in San Jose: Dry season begins from January to March, with January being the driest. The wet season starts in May and ends in October. September receives the most rain showers.
Temperatures in San Jose: The warmest month is April, with an average of 24 degrees Centigrade. September is the coolest month at 22 degrees Centigrade average.
What to bring to San Jose: Raincoat, closed hiking shoes, high SPF sunscreen, hat, insect repellent, dry bag, comfortable walking shoes.
More Costa Rica Destinations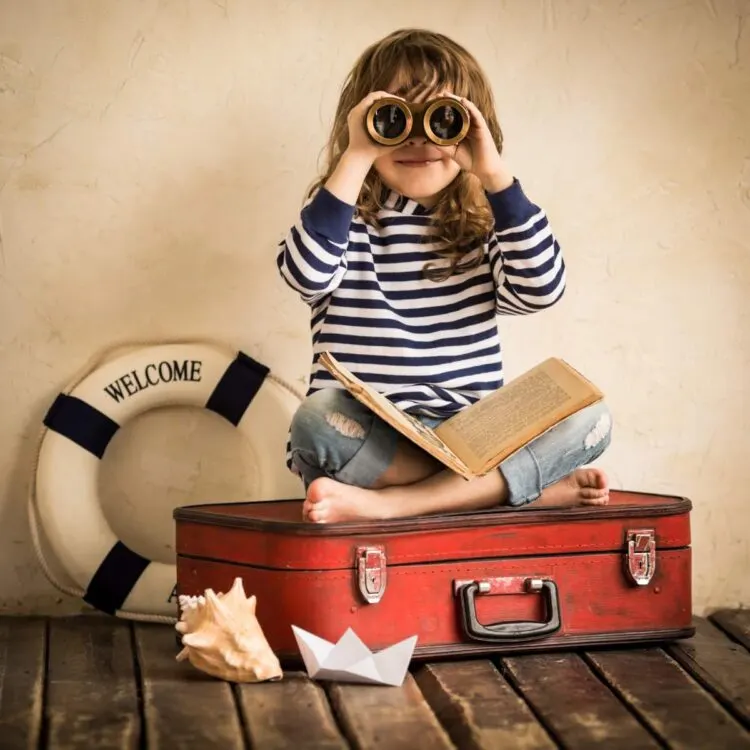 Protect your trip: With all our travel experience, we highly recommend you hit the road with travel insurance. SafetyWing offers flexible & reliable Digital Nomads Travel Medical Insurance at just a third of the price of similar competitor plans.