Manuel Antonio is one of the most popular places in Costa Rica and has way more to offer than only the national park. Find here the ultimate list of the best things to do in Manuel Antonio, Costa Rica.
Many travelers think about the national park when you ask them about Manuel Antonio.
The park is one of the most biodiverse places on earth and is known worldwide for its key role in conserving one of the earth's most important rainforests.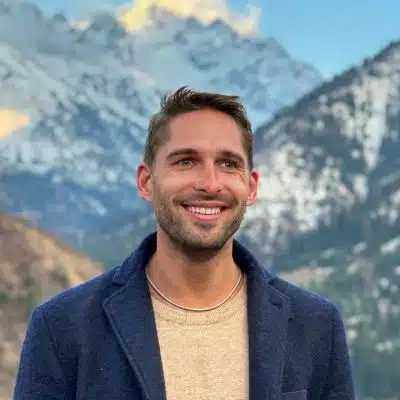 However, this biodiverse region is also home to many other interesting places to visit where pleasurable activities await.
Read also: Top Places to visit on your vacations in Costa Rica
Here is the ultimate list of the best things to do in Manuel Antonio, Costa Rica.
1. Explore the world-famous Manuel Antonio National Park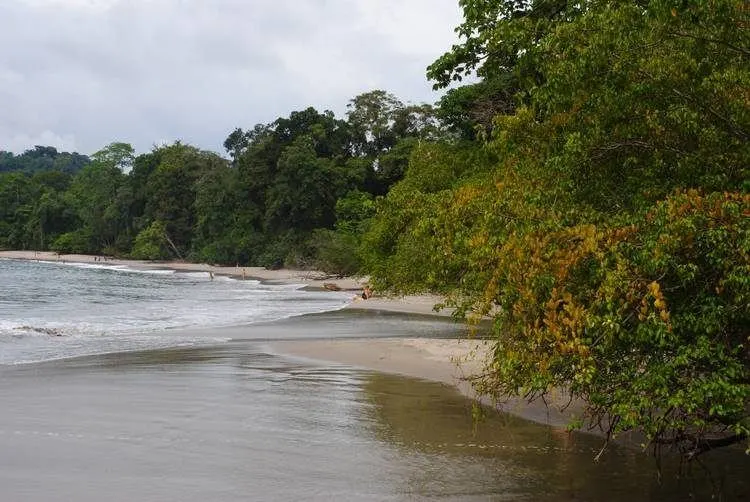 About 130 kilometers from San Jose is another Costa Rican gem. The Manuel Antonio National Park offers guided tours at 51 USD for adults and 35 USD for kids.
Children with ages below 12 years are free to explore the park at no charge. With its area spanning 1,950 hectares of land and 55,000 hectares of water, there is much to be explored in this nature park.
The diverse wildlife, green ecosystem, and three pristine beaches make up the beauty of this popular tourist destination.
The guided tour runs for about 3 hours which includes some leisure time at the Manuel Antonio beach. You can also opt to go on a self-guided tour, but guests are asked to refrain from dealing with ticket scalpers approaching the entrance to the national park.
Buy your tickets at the designated ticket booths. An entrance-only ticket costs 16 USD for adults and kids ages 12 and above.
View full post: MANUEL ANTONIO NATIONAL PARK
2. Go parasailing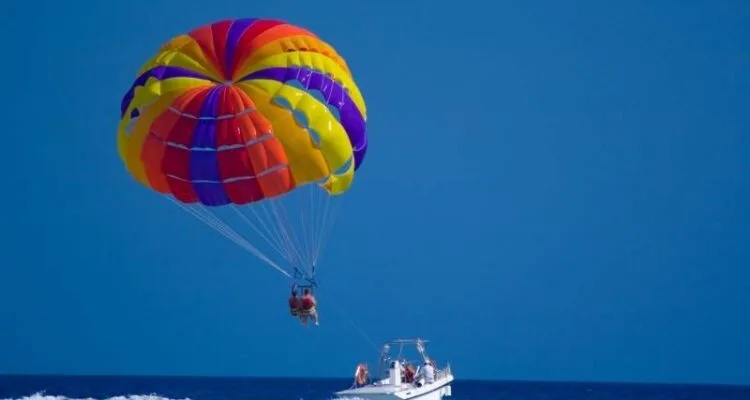 Enjoy the view from up the Manuel Antonio coastline as you soar 600 feet above the Pacific Ocean by parasailing. Choose from the two options for takeoff – by boat or by the sand – and see just how majestic the ocean, the forest, and the beach look altogether.
Parasailing rates vary from one tour operator to another. It is open to everyone and is considered as one of the safest adventures to partake in Manuel Antonio.
The activity usually lasts for 15 to 20 minutes, and if you are with your friends on this Costa Rica trip, try parasailing in threes!
3. Join a catamaran cruise
Head towards the marina bay of Manuel Antonio and go on a catamaran cruise. The Pacific Ocean offers a superb venue for enjoying marine animals, stunning sunsets, and hosting gatherings.
As you sip on your fruity cocktail, marvel at how this city in Costa Rica remained green from the outside despite all the modern developments on the inside. Be on the lookout for whales and dolphins that frolic around the area. Birds of different species flock here, too.
Most catamaran cruises in Manuel Antonio run for 4 hours and offer a morning trip or an afternoon one. Depending on the month of your visit, tours are highly reliant on good weather and may commence only once a day.
One catamaran cruise in the area costs 85 USD for adults and 55 USD for kids, with children ages 5 and below are free to give you an idea of the price.
4. Go fishing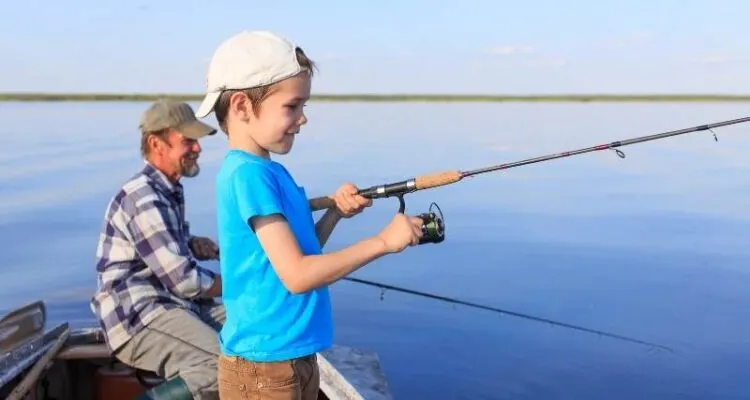 Recreational fishing is enjoyed by both locals and visitors in Manuel Antonio. There are plenty of places where you can stop your boat and throw your fishing rod for a day of fun.
With the Caribbean Sea and the Pacific Ocean feeding Costa Rica abundant marine creatures, swordfishes and mackerels are some of the many common catches in Manuel Antonio's calm waters.
Yellowfin tunas are gems to catch in between July to September, while mahi-mahis can be reeled in on the same months and up until October.
One motorboat hour away from the Manuel Antonio National Park is Damas Island, where you can go mangrove fishing. Red snappers, sea basses, and small barracudas are a few of the many fish you can catch there.
5. Sunbathe at Manuel Antonio's beautiful beaches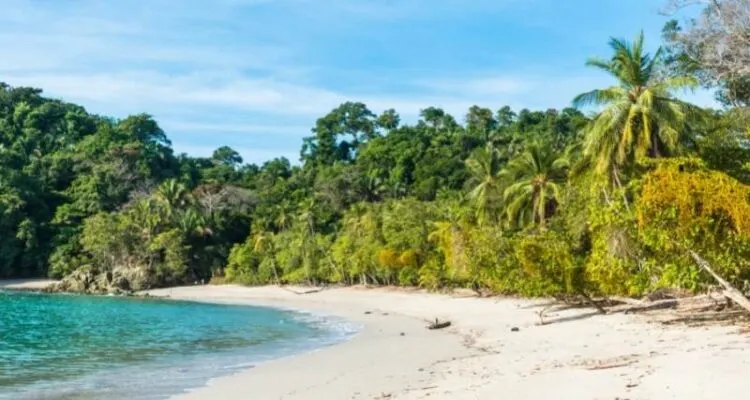 Pristine beaches in Manuel Antonio are plentiful. There are two that are a must-visit while in the city. Playa Espadilla is hard to miss, with its whole beach divided into two sections.
One stretches to the south inside the Manuel Antonio National Park and can be visited with a fee, while the other stretches to the north, where you can access the beach for free.
Playa Espadilla boasts of its turquoise blue waters and outstanding rock formations. Water activities such as surfing, catamaran cruising, and boating are welcome in the area.
Playa Biesanz, on the other hand, is a less popular spot right in the heart of Manuel Antonio. This beach is perfect for swimmers looking for calm waters – a big break from the rough ones that Costa Rica is most known for.
You will see families spending their weekends on the shore, having a pleasant picnic, and letting the kids enjoy the outdoors. Playa Biesanz is near Parador Resort and can be reached after a short walk into the rainforest.
6. Hike away from the crowd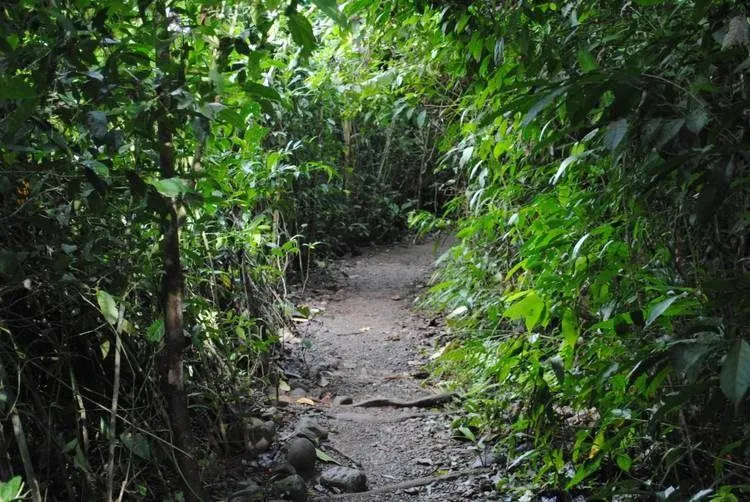 Manuel Antonio National Park is home to numerous hiking trails that let the visitors appreciate one of the world's well-conserved ecosystems.
However, being the most famous travel destination in the area, it can get crowded at times. If you would like to hike rainforests without the crowd, coastal hikes are available that are a short ride away from the city.
It is best to get a local guide to make the most of your hiking tour. These guides will walk you through hills and beaches with the beauty of the Costa Rican coastline within reach.
7. Explore Quepos
Give the gateway to Manuel Antonio a chance before you drive past by it. Explore Quepos for a day or two and know why this simple banana planting and fishing town garner regular visitors as tourism went in full bloom in the past years.
Located in the north of Puntarenas province, Quepos is famous for many eco-immersive activities such as sport fishing, scuba diving, and iguana touring.
White water rafting enthusiasts will be thrilled to know that the Savegre River runs from Quepos and offers the cleanest venue for this extreme sport.
If you are there in February, take part in the town's month-long celebration called Festival del Mar, where there will be street carnivals and parades open to everyone.
Dancers from around the world fly in to boost the energy of the streets, encouraging locals and visitors of all types to put in their most festive moods.
8. Travel through the Damas Island Estuary on a kayak
Go on a kayaking adventure and explore Isla Damas, a small island in Quepos well-known for its mangrove-lined estuaries.
Be awestruck as you paddle past the rich wildlife and stunning scenery that makes up Damas Island. Expect to see white-faced monkeys, green iguanas, and crab-eating raccoons. For about 65 USD, enjoy 5 hours of your day immersing in the complex environment of the island.
As for those who would like a less challenging activity or are traveling with small children, boat tours are also available. The only downside to this is that it won't take you as close to the mangroves as the kayak does. Take it up a notch and rent a glass-bottomed boat!
9. Check out the Kids Saving the Rainforest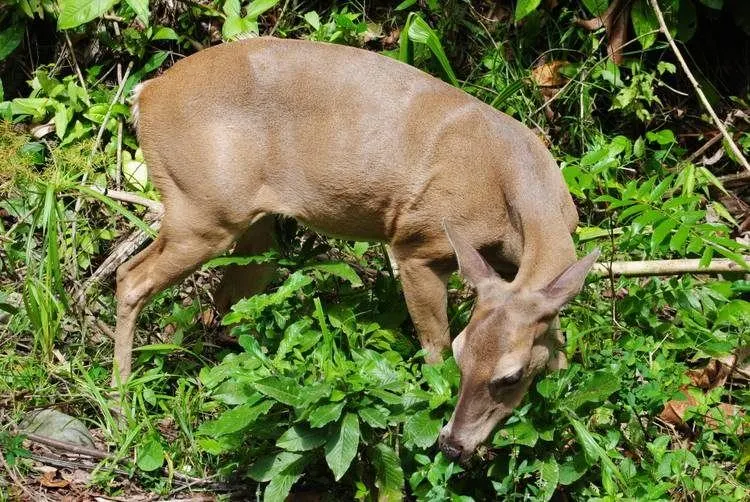 Know more about the advocacy of Kids Saving the Rainforest Sanctuary and see even more beauty in the midst of the Costa Rican jungle.
Witness how the people in this sanctuary take in injured animals, care for them, and release them in the wild in due time. The place also serves as the home of those who could not be released back into the forest.
As the name suggests, the sanctuary was founded in 1999 by two 9-year-old girls with the hope of educating people about the importance of rainforest preservation.
Today, their vision has transformed into a huge nonprofit organization that reaches out to visitors, students, volunteers, and supporters to help save not only the Costa Rican rainforest but forests in all parts of the world.
The Blue Banyan Inn is where the sanctuary is located. You can book your accommodations through them and directly sign up for a wildlife tour of the reserve.
10. Unwind at Barba Roja
Suppose you've had enough touring and adventures for the day, head to one of Manuel Antonio's popular hangout spots – Barba Roja. Having been in the scene since 1975, this restaurant has been a favorite of both locals and return visitors alike.
The views from the restaurant are breathtaking, with the ocean, the jungle, and everything in between just a glance away. Its menu has grown from being traditionally tropical to serving international appetites – a perfect way to entice tourists from around the globe.
Drop by from 4 to 6 PM during Happy Hour and enjoy a Costa Rican sunset along with a few pints.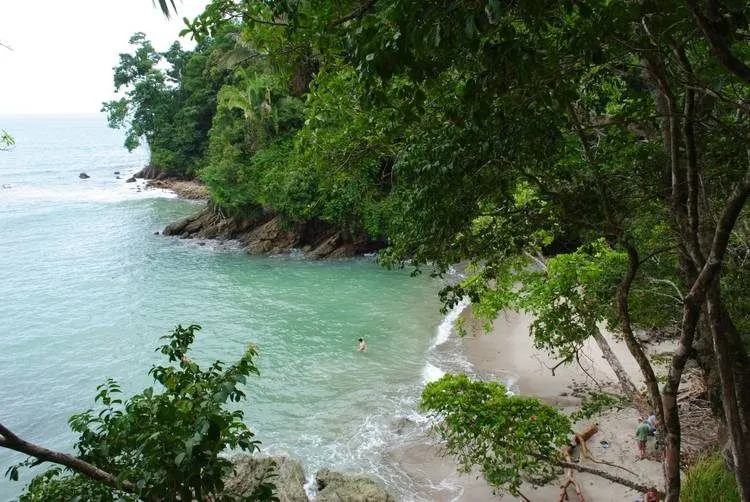 Manuel Antonio Travel Information
The climate in Manuel Antonio: The climate is dry from December to April. Expect a wet climate anytime from May to November.
Temperatures in Manuel Antonio: During the start of the year, the temperature plays within 26-27 degrees Centigrade. Summer temperatures are comfortably warm. When it becomes colder during the last quarter, the temperature drops to 19 degrees Centigrade.
What to bring to Manuel Antonio: Be ready with your swimwear, closed hiking shoes, insect repellent, and high SPF sunscreen.
More Costa Rica Destinations
Best VPN for Travel: ExpressVPN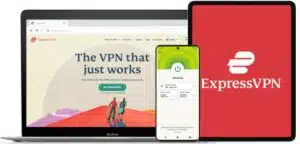 Heading abroad? Use ExpressVPN to access your social media accounts, unblock your favorite entertainment sites, and stay connected with friends and family. And get cheaper flights, of course.
Pros
✅ Next-gen, high-speed servers in 94 countries
✅ Works on iOS, Android, Windows, Mac, Linux, browsers, and more
✅ 256-bit AES encryption protects your data, even on hotel Wi-Fi
✅ Unblocks Netflix and other streaming sites
Cons
❎ No dedicated IPs
Get 3 extra months free of ExpressVPN when signing up for a 1-year plan. That's a 49% saving and a monthly cost of just $6.67! You also get a 30-day money-back guarantee.