The ultimate list of best things to do in La Fortuna, Costa Rica. Plan your trip to one of Costa Rica's most popular adventure travel destinations.
Costa Rica is an absolute paradise and offers so many amazing places to visit.
View full blog post: TOP PLACES TO VISIT IN COSTA RICA
One of these popular places in La Fortuna with endless adventures and interesting places to check out.
La Fortuna is a safe and family-friendly travel destination. Many of the thrilling activities popular that this town is famous for being open to kids as young as 5 years old.
To help you plan your Arenal adventure, here is a list of the best things to do in La Fortuna, Costa Rica.
Best Things to do in La Fortuna Costa Rica
1. Pamper yourself in the natural Hot Springs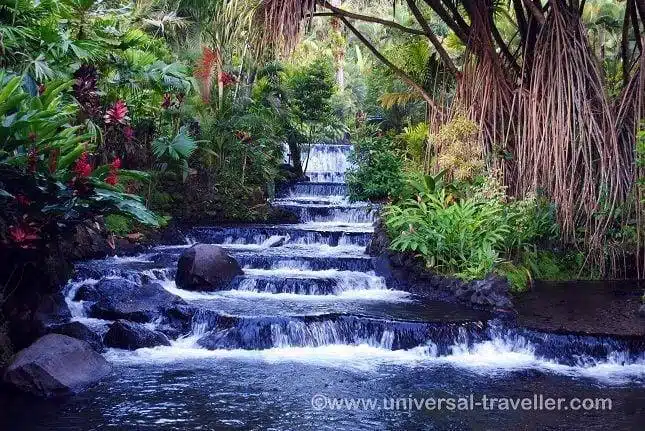 The hot springs in La Fortuna are one of the top destinations to visit in Costa Rica. Imagine relaxing in mineral-enriched thermal water as the jungle dominates your views.
Plenty of the best hotels in Arenal have hot springs within their properties, but still, nothing beats the natural waters that come directly from the forest river.
We have the Arenal Volcano eruption to thank for these naturally heated pools that regularly draw people to La Fortuna.
Tabacon Hot Springs is one of the most popular hot springs in the Arenal area. With temperatures ranging from 25 to 50 degrees Centigrade, you can enjoy safe and warm relaxing baths in the spring's mineral waters.
View full blog post: THE BEST HOT SPRINGS IN LA FORTUNA
2. Swim in the La Fortuna Waterfall
Tucked in the lush Costa Rican jungle is a 75-meter beauty that greatly helped La Fortuna on the map.
The La Fortuna Waterfall in Arenal is a natural local wonder found at the foot of the Cerro Chato Volcano, one of the two majestic volcanoes in the area.
The Tenorio River serves as the source of this waterfall, with its waters traveling through the rich rainforest before plunging into a pool of beautiful blue swimming ground.
To get to the La Fortuna Waterfall, be ready to trek your way down through an easy trail complete with handrails and paved steps.
After crossing a bridge, the base of the waterfall shall now be within sight, and by now, you will see just why the La Fortuna Waterfall is one of the ultimate things to do in La Fortuna Costa Rica.
The green ecosystem of the jungle provides a stunning backdrop to the white ribbon that cascades from the top all the way to the bottom, creating a cold blue pool with a depth that is safe enough for people to swim on.
3. Explore the Mistico Hanging Bridges
Picture yourself in the middle of a bridge, surrounded by lush rainforest and serenaded by the chorus of chirping birds and howling mammals.
A sea of flowers color your vision, and howler monkeys frolic along tree branches. Sloths, snakes, and frogs coexist with each other. You are one with nature, and you are well aware of it.
This is exactly what is in store for you during your visit to the Mistico Arenal Hanging Bridges.
This 600 acres of green land is a well-preserved eco-park that aims to educate visitors regarding Costa Rica's rich ecosystem while maintaining high levels of sustainability.
On a 2-hour guided tour, you will learn immensely about the hundreds of plant and animal species as you journey through 16 hanging bridges that constitute the 2.6-kilometer park.
Feeling more adventurous?
Join the Arenal night hike, see nocturnal animals in action, and enjoy a world with less light and more thrill.
4. Meditate in the middle of Lake Arenal
Calmly occupying the foot of the astounding Arenal Volcano is the equally captivating Lake Arenal. With flat waters that entice visitors to partake in water activities within, the lake attracts visitors from around the world at any given time.
Kayaking, wakeboarding, and stand-up paddling are some of the numerous things to do in Lake Arenal.
Imagine doing these activities amidst the splendor of the sleeping volcano and the bountifulness of the nearby rainforest.
Adding to that are splendid views that can exclusively be seen only within the confines of the lake. Share the pristine space with tropical birds that treat La Fortuna as their lovely nest.
Interact with the wildlife intentionally by going birdwatching and identifying the different species that make Lake Arenal even richer.
5. Go white water rafting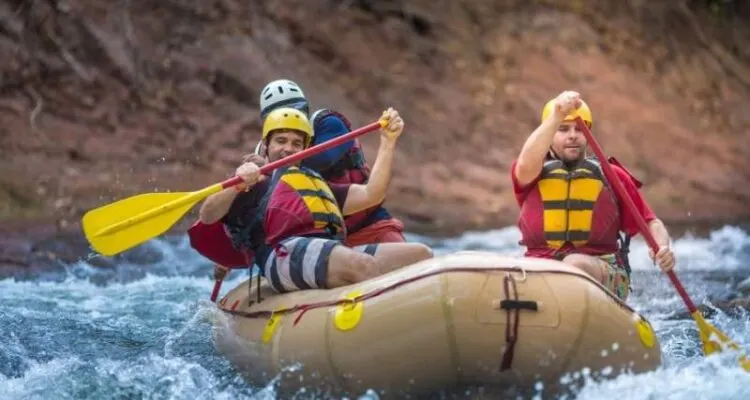 Take the extreme route and conquer the Balsa River by going white water rafting along its challenging currents.
White Water Rafting in La Fortuna is definitely not for the faint-hearted; still, we suggest that you try this sport while in the Arenal area.
No one definitely wants to spend their holidays recuperating from any form of accident.
Should you be wary about the safety of this white water rafting activity, any uncertainties that you may have shall be addressed during the briefing.
Once you lay those pretensions aside, better get ready for the wettest ride of your Costa Rican escapade!
6. Zip Lining in Arenal
Ever wondered how Costa Rica's rich rainforest looks like from above? Satisfy your curiosity and go ziplining.
They say the best areas in the country to do so are Arenal and Monteverde. In La Fortuna, there are several areas where ziplining is both safe and enjoyable.
Fly through the jungle via a canopy or go traditional with your harness. Whichever manner you choose, you are guaranteed to have the best seats and sights in town.
Your guide will explain to you how to control the speed of your zipline, stay in a safe position and glide your way to some of the most daring zipline cables in the area.
Your speed can go up to 70 kph! You will pass by canyons, mountains, and treetops. There will be an abundance of adrenaline and endorphin in your system once the ride is over.
This activity definitely deserves a sweet spot in the top things to do in La Fortuna, Costa Rica.
7. Hike along the Arenal Volcano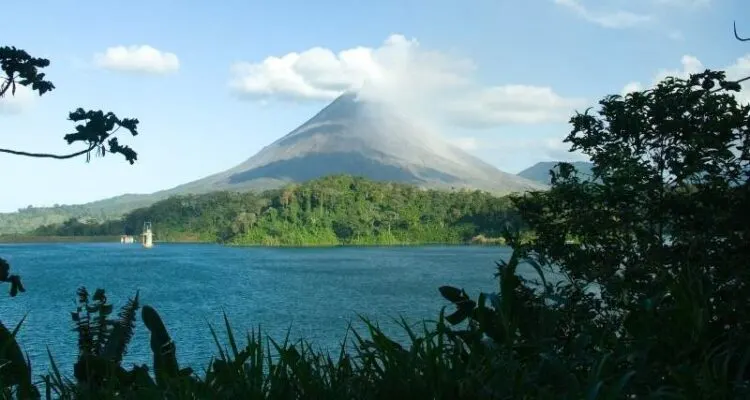 Probably one of the obvious activities to consider while you are in La Fortuna, Costa Rica, is exploring the famous volcano in the area by hiking.
With the eruption of the Arenal Volcano in 1964 came curious voyagers seeking to gaze at and study the fiery magnificence of the raging volcano.
Many photographs were taken of the Arenal Volcano spitting burning lava to the nearby grounds. Instead of keeping people away from visiting La Fortuna, these pictures actually made people around the world curious.
During the Arenal Volcano Hike, you will walk around the foot of the volcano and explore the nearby fields and forest. There are many tours available with different difficulty levels, duration, and views.
8. Try horseback riding
If you fancy more relaxed ways of exploring a destination, La Fortuna will not disappoint. Horseback riding has always been an efficient and leisurely way of going to and from the towns, even during Costa Rica's early times.
Ride a horse and enjoy spectacular views of the Arenal and Cerro Chato Volcanoes as you stride towards green lands and lush forest trails. Discover lava flows resulting from the Arenal Volcano's past eruption.
Marvel at the tropical rainforest while you bond with your trusty companion in the best backdrop there is. Reach the La Fortuna Waterfall and take a breather with your horse.
Roam around the waterfall on foot and enjoy a well-deserved dip in its clear blue pool.
9. Things to do in La Fortuna Costa Rica – Explore El Castillo town
A small town called El Castillo is often overlooked by many visitors exploring La Fortuna.
This gem is on the south side of Lake Arenal and can be reached by car. On one of your rest days during your Costa Rica escapade, drive to El Castillo and see why it should not be missed.
Almost all of the interesting spots in this town are a walk away from each other. There is a butterfly conservatory that aims to study and preserve the natural habitat of the butterflies in El Castillo.
There is also a zoo that houses different types of reptiles, amphibians, and insects. Furthermore, there is a place called La Gavilana, where coffee and art lovingly meet.
Be sure to check bed and breakfast within the area, should you decide to rest from the adrenaline rush for a while or two. Anyway, La Fortuna is just a drive away from you!
10. Go on a Day Trip to Rio Celeste
Have you ever seen a river with colors so crayon-perfect light blue? This is what is waiting for you at Rio Celeste.
One of the best things to do near La Fortuna is to visit the Tenorio Volcanic National Park to do a 4-hour trek to Rio Celeste. The Spanish name, aptly translating to "light blue river," is one of the country's prized secrets.
Old men's tales speak of God painting the sky blue and then dipping his paintbrush on this river. Science then explains that it is a phenomenon resulting from two streams merging and causing a chemical reaction.
Hold your horses, though. Swimming in Rio Celeste is not allowed. Instead, opt to visit the nearby Tenorio Volcano and the rich wildlife that completes the national park.
11. Rappel down waterfalls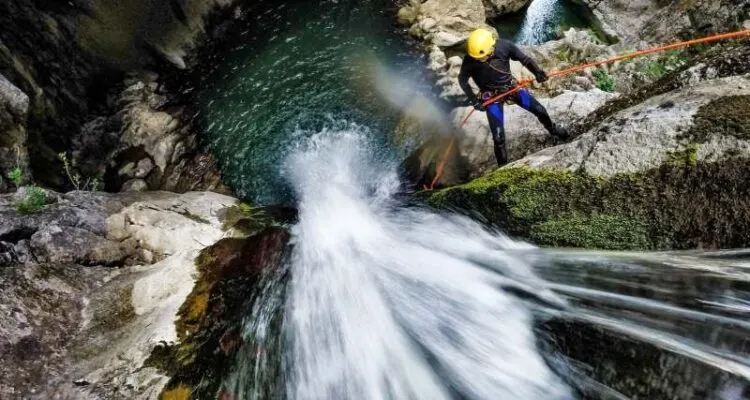 One of the many fun things to do in La Fortuna, Costa Rica, is canyoning. I am assuming you love nature and adventure because you chose a country that exudes those two characteristics.
Therefore, rappelling down waterfalls for 4 full hours should definitely excite you. It's a test of your endurance and your trust that you are in good hands.
One rock wall after another, and you'll catch yourself craving for more walls to conquer and more pools to jump into. There's something special about having the whole rainforest as your playground and the cascading waterfalls as your guide.
This type of activity does not require master rappelling levels, nor are they exclusive to adults only. Kids as young as 5 can take part in this activity.
Be sure to bring your waterproofed action camera with you to capture epic memories deep in the jungle of La Fortuna.
12. Visit the Venado Caves
The Venado Caves are located around 45 minutes north of Arenal. These caves are known as living caves because many insects and animals treat them as their habitats.
Marine fossils and rock formations can also be found inside. Getting inside the caves is quite tricky, with only some crevices acting as passageways to the next area to explore. Spelunking is the only way to go!
The ceilings of the Venado Caves are full of stalactites, and a huge column people fondly call the papaya is a definite eye-catcher. It is going to be a wet tour due to the water inside the caves.
La Fortuna Travel Information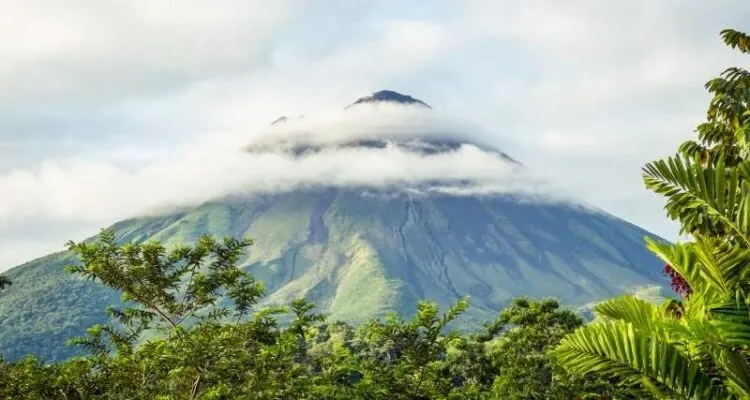 The climate in La Fortuna
La Fortuna enjoys four seasons. The climate is tropical and humid. Expect rain showers, though not very often, because that's how the country's ecosystem thrives.
The best time to visit La Fortuna is from December to April.
Temperatures in La Fortuna
It is all year round hot in La Fortuna. The hottest months, however, are February, March, and April. The average temperature ranges from 72 F to 93 F.
What to bring to La Fortuna
Your essential packing list must include the following: a day pack containing your wallet, phone, keys, and a change of clothes.
Add insect repellent, sunscreen with high SPF, water-resistant jacket, hat, and sunglasses into these.
Also, don't forget quick-drying clothes, closed shoes for trekking, aqua shoes, and emergency medication.
More Costa Rica Destinations