There are plenty of awesome things to do in Corcovado – both within the Corcovado National Park and outside its boundaries.
Corcovado is located on the Osa Peninsula, the rich shelter of many plants and animals that make the country's ecosystem thrive.
Aside from it being a true ecological gem, Corcovado and its surrounding waters are also conducive to adventurous water sports such as surfing and diving.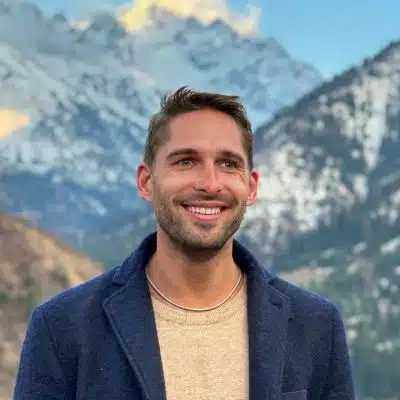 As with any Costa Rica travel destination, prepare for an adrenaline-packed itinerary during your visit to 'the most biologically intense place on earth.'
To get you inspired, here is our list of the 15 best things to do in Corcovado:
1. Ride a boat to Corcovado National Park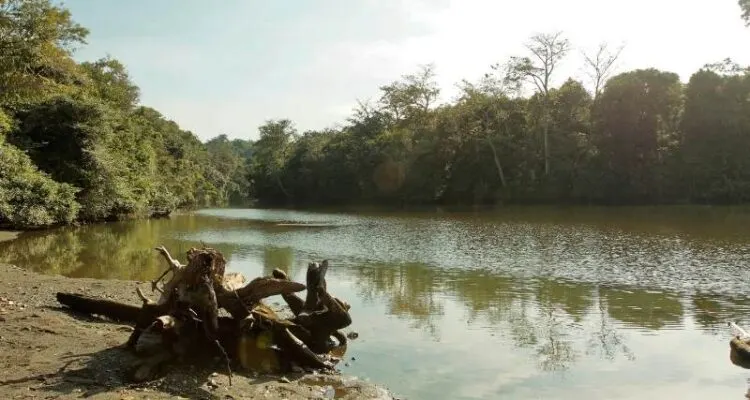 Corcovado National Park is a park on the Osa Peninsula that protects the forest and wildlife from extensive gold mining and logging.
There are two main entry points to get to the national park: Drake Bay and Puerto Jimenez. The latter proves to be the more famous route to take.
Both options will require you to take a boat to get to Corcovado National Park. The perspective from the boat ride is one of the most scenic views you'll have in your lifetime.
2. Hike through Corcovado National Park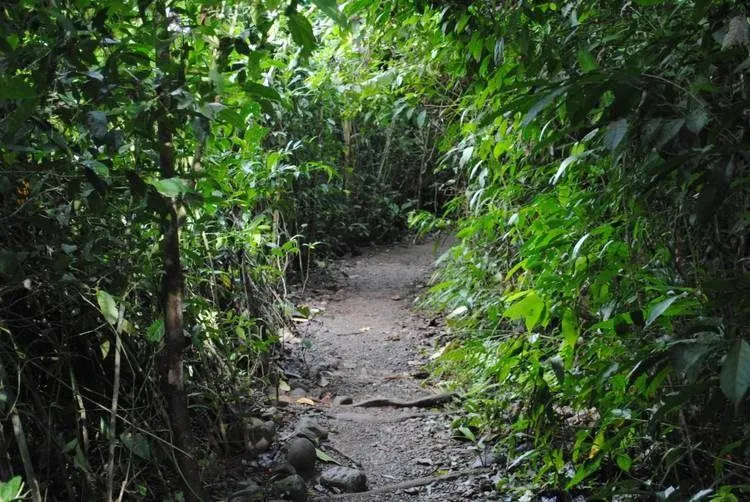 The Corcovado National Park is designed to be explored on foot. There are four ranger stations: Sirena, San Pedrillo, Los Patos, and La Leona.
Three of these stations – San Pedrillo, Los Patos, and La Leona – are located on the park's edges and have tourist and ranger trails going to Sirena, the station with only the Pacific Ocean nearby.
Recent restrictions have been imposed regarding tourists hiking in Corcovado Park from San Pedrillo to Sirena. The trail proves dangerous and extremely tedious, prompting the management to close the trail to the public.
Sirena is the trail to go for if you are hiking with the desire to interact with wildlife and endangered animals such as Baird's tapir.
San Pedrillo, on the other hand, boasts of its diverse plants and trees. Los Patos is all about primary and cloud forests and is a long hike compared to the four. La Leona has a little of everything the forest offers.
The two most popular choices of tourists for hiking in Corcovado Park are Sirena and San Pedrillo. You can choose between a day hike or an overnight tour to spend the night at the Corcovado National Park.
Sirena is the more developed option, with bunk beds for a good sleep and a restaurant. San Pedrillo is geared towards the simpler side of things – with camping tents and basic facilities.
To be able to hike through the park, you must be accompanied by a certified guide. Corcovado National Park tours are offered by a lot of online and onsite tour groups. A
day hike through Corcovado National Park via Sirena costs about 90 USD; via San Pedrillo, it's 80 USD.
3. Try Wildlife Photography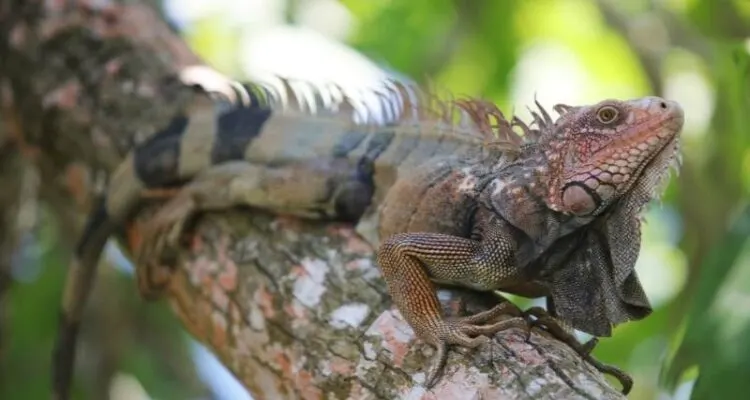 Get your lenses ready as Corcovado brings you many of the precious wildlife Costa Rica is most famous for. There is a reason why it is regarded as one of the most biodiverse ecosystems!
In Corcovado National Park alone, your eyes will feast on species you probably have never seen before. Here are some of the wildlife waiting for you to take that snap:
Baird's tapir: It is the largest land-dwelling mammal in South America. It is hard to spot one in Costa Rica, but a handful calls Corcovado their home.
Monkeys: The howler, the Central American squirrel, the white-faced capuchin, the black-handed spider – these species of monkeys are everywhere, and they can't wait to interact!
Sloths: These 'lazy bears' hang around and eat leaves and twigs for sustenance.
Northern Tamandua: This anteater has 16 inches of a tongue rumored to devour about ten thousand insects a day.
Sea Turtles: Four species nest in Corcovado – hawksbill, leatherback, Pacific green, and olive ridley.
Crocodiles: During your Corcovado hike, you will definitely see American crocodiles along Rio Sirena.
4. Go Birdwatching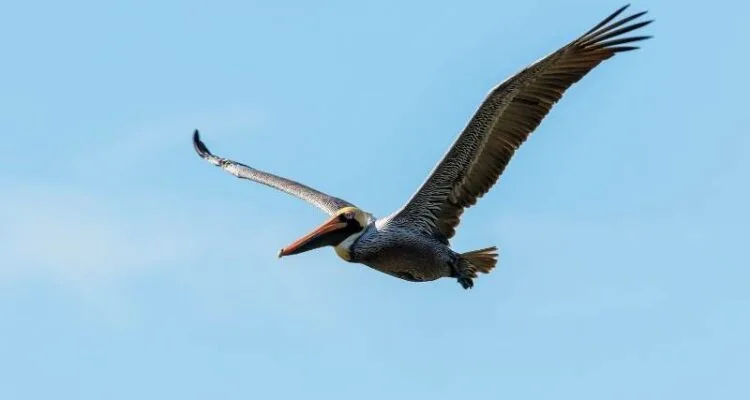 Wake up early with the sound of different birds wandering around the jungle. Corcovado is home to numerous birds like the black hawk, scarlet macaw parrot, and hummingbird. These are only 3 of 375 bird species that you can spot in Corcovado.
For a better experience, bring your binoculars and cameras to see the birds up close. Join a local tour with a certified guide to learn more about Costa Rica's birds.
The cost for a 3-hour birdwatching tour ranges from 30 to 50 USD. Bird activity is at its best early in the morning or late in the afternoon.
5. Experience Whale and Dolphin Watching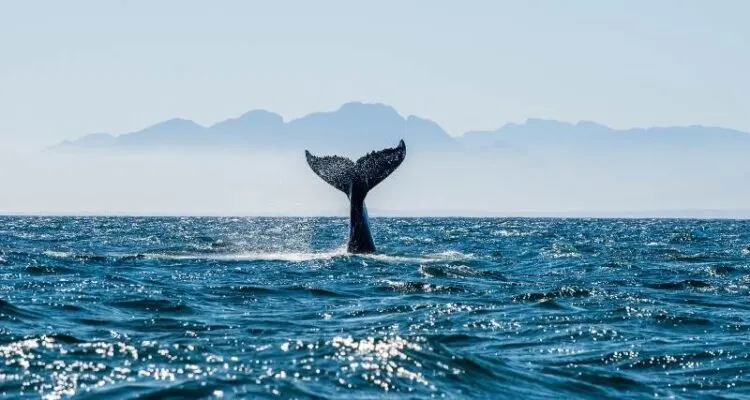 Whale watching is a popular activity not only in Corcovado but in the whole country of Costa Rica.
The country's warm water temperatures are perfect breeding grounds for whales in the middle of the migration period; therefore, they tend to stay in the area for quite a while.
Humpback whales, in particular, arrive in two batches, making them highly visible for three-quarters of a year.
Whale sightings are highly dependent on the month of your visit, but dolphins almost always play around Corcovado in the Osa Peninsula. Another popular location to go whale and dolphin watching is along the Gulf of Dulce.
A full day of whale and dolphin watching costs about 110 USD per person. This includes the boat ride, a certified guide, lunch, and drinks. The best time to book this trip is from December to March and July to November.
6. Travel to Caño Island for diving and snorkeling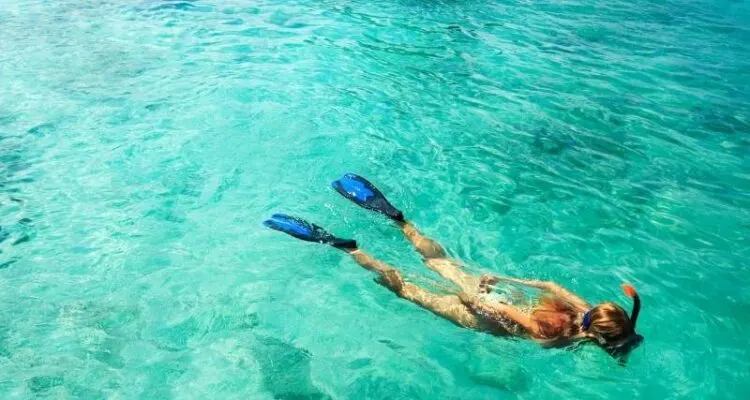 From the northeast of Corcovado National Park and just 45 minutes from Drake Bay is an island visited by tourists for wildlife immersion and fun water activities.
Isla del Caño is a 300-hectare marine reserve with a forest that is popular with migratory birds. Other animals that reside in this nature haven are bats and tree frogs. However, the real highlight is waiting for you underwater.
As you snorkel or dive the Pacific near Caño Island, you will be amazed by the rich marine flora and fauna living in the pristine blue waters. Sea turtles and manta rays are frequent frolickers here.
The endangered Panurilus lobster is a regular, too. Dolphins, whales, and sharks enliven the area – and you will be able to see all these clearly because of the clear water in this part of Costa Rica.
This is why the snorkeling and diving spots in Caño Island are regarded as some of the best in the world.
Snorkel and diving tours around Caño Island cost between 80 USD and 135 USD. This includes the entrance to the Caño Island Biological Reserve, a boat ride with your guide, the gears needed for the activity, lunch, and drinks.
Keep in mind that you are not allowed to take anything from the island, be it living or nonliving.
Did you know? Caño Island was once a burial ground. You can still find pre-Columbian stone spheres on the island.
Some believe one sphere can weigh up to 24 tons. There is a site dedicated to these mysterious objects, the Sitio Arqueologico Finca 6 in Palmar Sur.
7. Take part in a Jungle Night Walk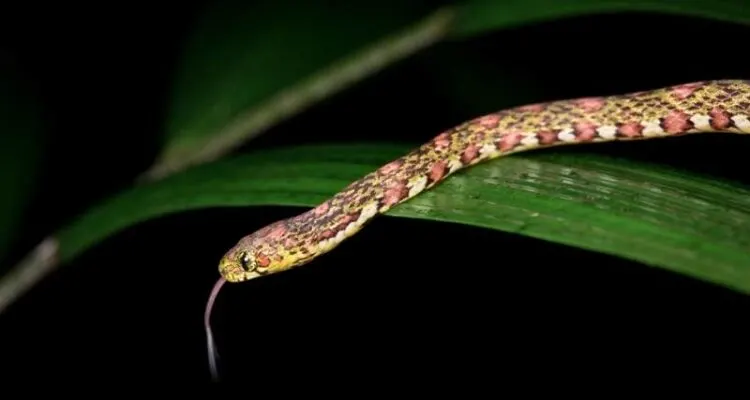 There are awesome things in Costa Rica hidden from broad daylight; that is why a night walk is an interesting activity to partake. In the rainforests, many species are nocturnal.
Arm yourselves with headlights and hiking gear because the jungle gets even more exciting at night.
Insects sing while frogs lurk below. Moths and iguanas share the same nightscape in a concert only nature can orchestrate—a 2 hours tour costs around 45 USD.
8. Corcovado Beach Hopping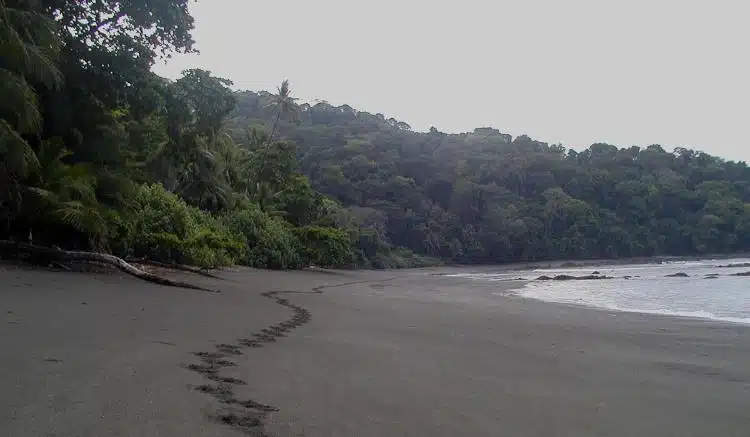 You can find many of the best beaches in Costa Rica in Corcovado.
Carate Beach is a popular starting point for hiking tours to the Corcovado National Park. This beach is deserted; it's a perfect place to relax and be one with nature.
You can catch a decent wave in Carate or opt to wait for the stunning sunset to fill the shore.
Playa Pan Dulce has superb waves waiting for experienced surfers. The ground can be rocky, though, which makes surfing in the area quite a hazard. Backwash sits nearby, a beach that is perfect for longboarding.
Playa Carbonera is perfect for swimming. At low tide, little pools are formed.
On the tip of the Osa Peninsula is Matapalo Beach. It has breaks that are popular among expert surfers. You can also go diving and swimming or join a horseback riding tour along the sandy beach.
Make the most out of this stop and visit the 100-foot King Louis Waterfall, where you can do tree climbing and water rappelling.
San Josecito Beach is an ideal place for snorkeling and diving. Head to Rio Claro and enjoy some time lounging in its freshwater river and a cool waterfall.
9. Book the Sierpe Mangrove Tour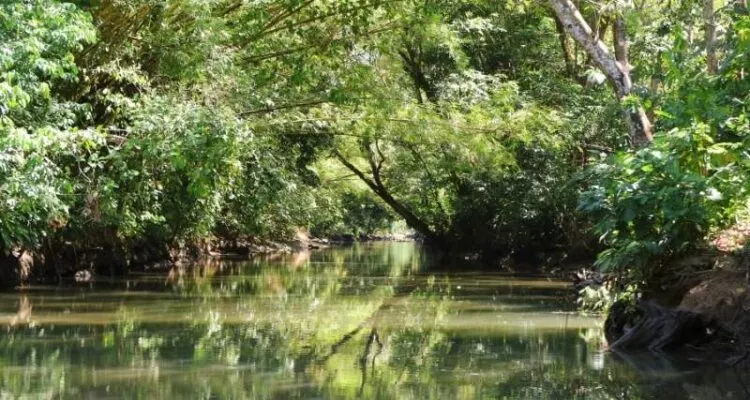 The Sierpe Mangrove Tour is popular with those wanting a more relaxed way of exploring the Corcovado wildlife and nature. In the comfort of your boat, a certified guide will take you on a cruise past canals and rivers and into the mangrove forest.
The Rio Sierpe – Terraba mangrove forest is 100,000-acres wide and is considered the largest in Central America. Here you'll find amphibians, reptiles, and birds that are unique to this type of environment.
A half-day Sierpe mangrove tour costs 110 USD, complete with lunch and other tour essentials.
10. Try Fishing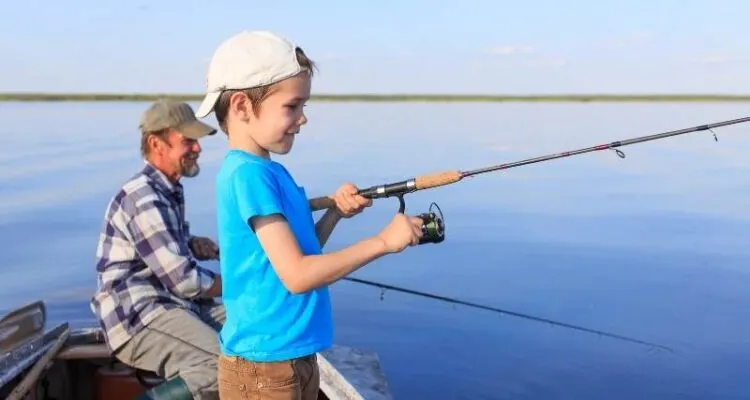 Costa Rica is widely known for sport fishing, and Corcovado is one of the best spots to reel in. With the South Pacific waters, fishes like the yellowfin tuna, red snapper, and striped marlin have become a local catch.
The types of fish you can catch highly depend on the season, although some like the snook and roosterfish can be caught all year round.
11. Go rustic with a Horseback Tour
There are many places in Corcovado that are difficult to reach by foot or even by 4×4. This is when you go back to one of the olden modes of exploration – a horse.
Go on a horseback riding tour and stride past churches and local houses, beaches, and grasslands. Conquer mud puddles and discover hidden waterfalls inside Corcovado's lush rainforest.
The Osa Peninsula is home to natural treasures such as tropical, medicinal plants and diverse wildlife. Your guide will explain these and much more to you as you go along.
Horseback tours in Corcovado range from 65 to 75 USD in cost. It takes about two to three hours, depending on the route you will take.
Feeling extra romantic? Book for a dusk horseback tour along the beach of Piro or Carate with your loved one.
12. Experience Kayaking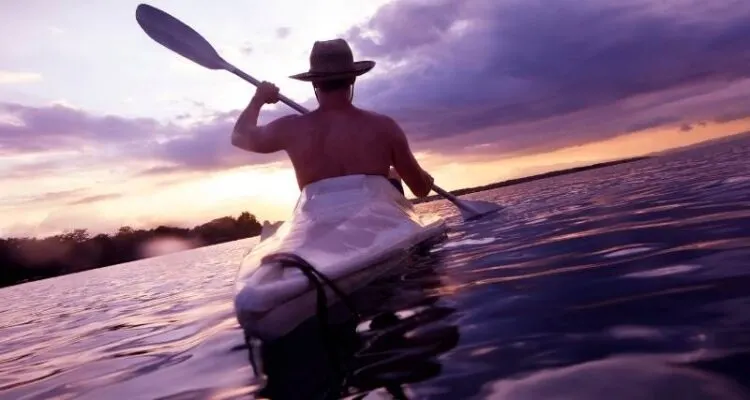 There is a tropical ecosystem waiting to be explored in the lowlands of Corcovado. Rent a kayak and drift through lagoons and river mazes, where you will see birds, monkeys, and even crocodiles! Peje-perrito is a popular kayaking venue.
Kayaking in Costa Rica costs about 50 USD, complete with an expert guide and the needed equipment. This type of tour takes about two hours.
Be sure to be in your most comfortable outdoor clothes and wear an extra layer of sunscreen. Bring your waterproof camera to catch the beauty of the mangrove ecosystem.
13. Ride a Canopy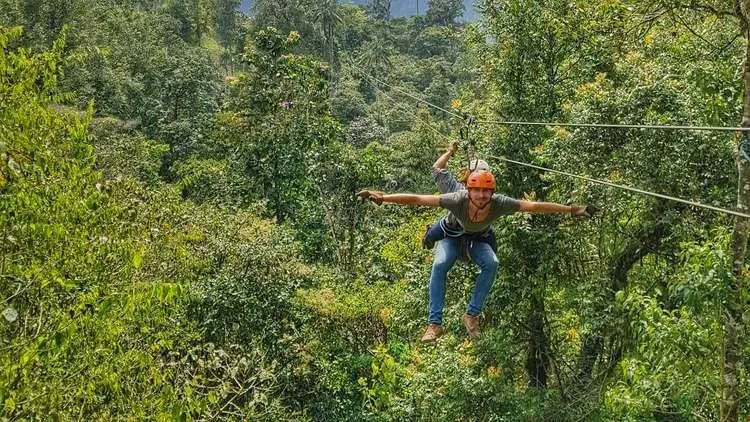 See the primary and secondary rainforests of Corcovado through a canopy ride. Eleven different cables will bring you across 50 acres of rainforest for a good two hours.
If you love bird watching, opt for an early ride so you can spot Costa Rica's teeming bird population.
A village called Los Planes is located northwest of the Corcovado National Park. It is home to one of the largest canopy tour operators in the area – aptly called Corcovado Canopy Tour.
They combine the canopy activity with some of the most popular things to do in Corcovado. A canopy tour and a trip to the Corcovado National Park, for example, costs 115 USD.
14. Go on a Gold Mining Tour
Gold mining in Corcovado has been part of the local's lives since discovering gold in Costa Rica.
However, with the treasure came the gold rush, and big, foreign companies came with large machinery and intrusive practices to gather gold more efficiently.
This resulted in the government stepping in, imposing restrictions on gold mining in Corcovado.
Nature benefited so much from this bold step. The artisans, though, and the locals employed in the industry suffered from unemployment.
Presently, a community in Dos Brazos de Rio Tigre has spearheaded educating travelers on the important role gold is playing in Corcovado.
Locals who were once part of the gold mining industry were left with not much after the government established the Corcovado National Park, took over to protect from irresponsible mining what is left of the jungle.
Now, miners are trained as tour guides, educating tourists on finding gold amidst the gravel with just a shovel and a pan. After a demonstration, you will be asked to try – and you will see just how difficult it is to pan a speck of gold.
For 30 USD, you get to experience this activity while learning more about socially responsible tourism.
15. Show off your skills in an authentic Cooking Class
Cook like a local as you book a cooking class during your stay in Corcovado. Learn how to make picadillo, tortillas, empanadas, and other traditional Costa Rican dishes in a two-hour kitchen immersion.
The lecture, together with your meal, costs about 125 USD. Not only will you have stories to tell your friends when you get back home – you have Costa Rican cuisine to prepare for them to enjoy!
Corcovado Travel Information
The climate in Corcovado: Dry season in Corcovado is from December to April. The wet season is from May to November. The wettest month is October.
For those coming to Corcovado for the rainforests and the water sports, it is best to go during the wet season. Otherwise, go during January, when the weather is temperate, and prices are going down after the holidays.
Temperatures in Corcovado: Corcovado's natural makeup attracts a hot and humid temperature of 21 to 32 degrees Celsius.
What to bring to Corcovado: Bring some sturdy hiking gear, aqua shoes, rashguard, raincoat, dry bag, waterproof camera, insect repellent, hat, sunscreen with high SPF, and headlight or flashlight for the night tours.
More Costa Rica Destinations
About the Author
More info
Best VPN for Travel: ExpressVPN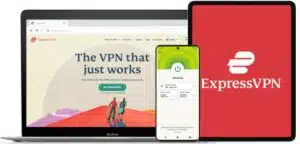 Heading abroad? Use ExpressVPN to access your social media accounts, unblock your favorite entertainment sites, and stay connected with friends and family. And get cheaper flights, of course.
Pros
✅ Next-gen, high-speed servers in 94 countries
✅ Works on iOS, Android, Windows, Mac, Linux, browsers, and more
✅ 256-bit AES encryption protects your data, even on hotel Wi-Fi
✅ Unblocks Netflix and other streaming sites
Cons
❎ No dedicated IPs
Get 3 extra months free of ExpressVPN when signing up for a 1-year plan. That's a 49% saving and a monthly cost of just $6.67! You also get a 30-day money-back guarantee.