If you are coming to Costa Rica to surf, you are in for a surf trip of a lifetime. All the best Costa Rica surf spots promise consistent waves, friendly locals, and pure fun.
Where is the best surfing in Costa Rica?
That's such a tricky question.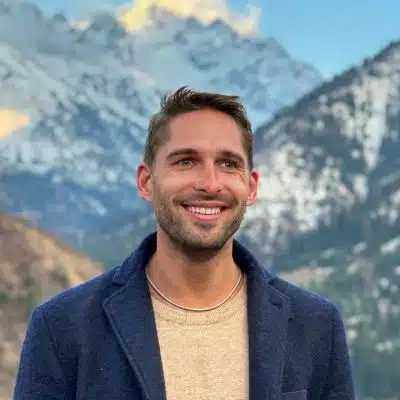 A quick look at the surf map of the country will give you the impression that you can easily catch decent waves just about in every major playa.
It is indeed true. Thanks to the prime location of Costa Rica, you can enjoy just about 300 days of good surfing conditions throughout the year.
While there are no-fail locations you can head over to for a dose of good play, there is an undeniable sense of thrill when you discover a sweet spot that's all to yourself.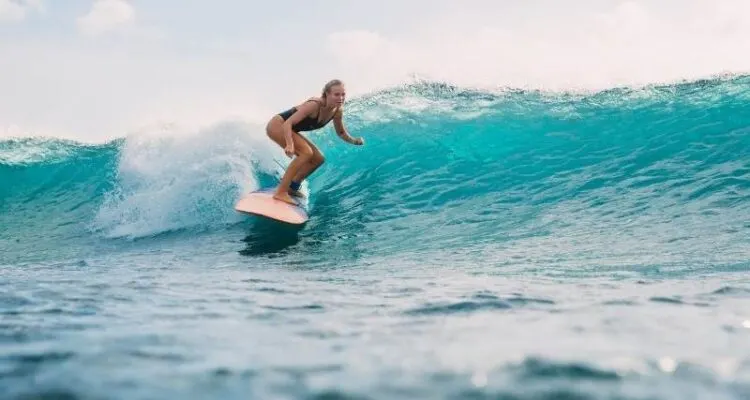 Some research – and a whole lot of local insights – will surely guide you on where to surf in Costa Rica.
They say the best Costa Rica surf vacations are just a fast click and a friendly question away – and we couldn't agree more.
We also published a Costa Rica Travel Guide and detailed information about Costa Rica transportation to help you plan your vacation.
Did you know?
We work with a local travel agency to help you organize your dream vacation to Costa Rica.
Send us a message with your travel dates and ideas, and one of our Costa Rica experts will contact you.
1. Salsa Brava
To experience the best surfing in the Caribbean, head over to Salsa Brava in Puerto Viejo. This reef break is considered as one of the well-loved Costa Rica surf spots not only by locals but also by visitors.
A word of warning comes with every invitation to surf the waves of Salsa Brava.
The feat is ideal for experienced ones, as its infamous "cheese grater" has been notorious for sending off surfers injured and surfboards broke.
Being the biggest break in Costa Rica, Salsa Brava tends to get crowded, especially during peak surf season.
2. Playa Tamarindo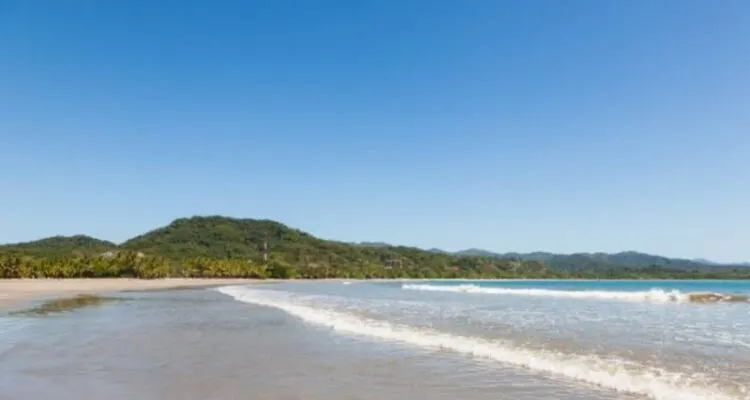 The west coast claims to have the best surfing in Costa Rica, and Playa Tamarindo is a good testament. This beach is located in the province of Guanacaste, a surfing destination known to many.
Tamarindo is one of the Costa Rica surf towns that surfers of all levels frequent.
If you are keen to learn more about the sport and catch your first few waves, Playa Tamarindo has many surf shops that offer lessons, rentals, and more.
Be ready to share this spot with a great number of visitors during your stay because surfing in Playa Tamarindo is almost year-round.
3. Playa Avellanas
Playa Avellanas is one of the top surf spots in Costa Rica, which is unknown to many. Because of its proximity to the bustling Tamarindo, people tend to favor the more famous destination.
Spend your Costa Rica surfing vacation at Playa Avellanas and get treated to consistently awesome waves that happen all year long.
This piece of surf heaven in Avellanas is perfect for beginners and the intermediate.
For experienced surfers, there is a great swell waiting for you right at the beach's north end.
Dubbed by locals as Little Hawaii, the waves in this specific area can reach 18 feet in height.
4. Playa Hermosa
Playa Hermosa is highly considered one of the best Costa Rica surf spots you should not miss.
A surf trip to the province of Puntarenas is never complete without including Playa Hermosa in your itinerary. The waves are consistently good, the beach pristine, and the locals accommodating as ever.
Surfing not only brings joy to visitors discovering this shore for the first time, but it also brings in revenue to residents that have found a viable means of living through surfing.
Throughout town, you shall see surf shops offering surf lessons, board rentals, and even insider scoop on which swell to surf best during your visit.
5. Playa Guiones
Three good surf spots in Costa Rica can be found in the coastal town of Nosara – Playa Guiones, Playa Nosara, and Playa Pelota.
Playa Guiones proves to be the best among the three, with its waves suitable for surfers of all levels.
The white sandy beach of Playa Guiones stretches for about seven kilometers. It remains uncrowded despite the great waves it brings.
The beach is also awarded for its eco-friendly developments and well-maintained conditions, a feat truly deserving of a Blue Flag.
Many surf shops offer surf lessons, board rentals, and even retreats that merge surfing and yoga.
6. Playa Naranjo
North of Puntarenas lies one of the Costa Rica surf destinations you must visit during your stay. It is the quaint secluded beach of Naranjo, home to the famous Witches Rock or Roca Bruja.
Considered as one of the best surf beaches in Costa Rica, Playa Naranjo is a gem only the deserving ones get to experience.
The place is not easily accessible to visitors, so going here speaks of dedication and pure desire to surf the area.
Witches Rock welcomes surfers from around the globe looking to ride the year-round waves which the country is well-known for.
There is truly no off-season in Playa Naranjo, as even its tamest waves can be pretty intimidating.
7. Playa Negra
Playa Negra is found in the province of Guanacaste. It shares its pristine coast with several other stunning Guanacaste beaches.
Playa Negra is one of the best surf spots in Costa Rica, and judging by the name, you might have an idea why it is called such.
The volcanic black sandy beach of Playa Negra makes it stand out from the rest. Aside from its unique charm, the waves at this beach are also exceptional.
It particularly became famous to surfers after being one of the prized locations of the surf film Endless Summer II.
8. Playa Dominical
Playa Dominical is one of the few surf locations in Costa Rica that remains to be underdeveloped, yet it isn't all negative to be such.
This is among the Costa Rica surfing beaches enjoyed by surfers who would like to be away from the usual crowd that come to the country to chase barrels and enjoy year-round surfing conditions.
The waves at Playa Dominical are suitable for intermediate and professional surfers.
There is a small nearby beach for beginners, aptly named Dominicalito, where waves are friendlier both to surfers and surfboards.
About the Author
More info
Best VPN for Travel: ExpressVPN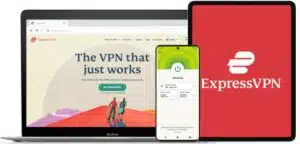 Heading abroad? Use ExpressVPN to access your social media accounts, unblock your favorite entertainment sites, and stay connected with friends and family. And get cheaper flights, of course.
Pros
✅ Next-gen, high-speed servers in 94 countries
✅ Works on iOS, Android, Windows, Mac, Linux, browsers, and more
✅ 256-bit AES encryption protects your data, even on hotel Wi-Fi
✅ Unblocks Netflix and other streaming sites
Cons
❎ No dedicated IPs
Get 3 extra months free of ExpressVPN when signing up for a 1-year plan. That's a 49% saving and a monthly cost of just $6.67! You also get a 30-day money-back guarantee.