"What can I bring back from Costa Rica?"
I'm sure you had asked this question as early as when your feet landed at the airport.
Your flight back home is drawing near, yet here you are – still clueless about what to buy in Costa Rica as keepsakes and as giveaways for friends and family.
What products is Costa Rica known for?
Costa Rica is known for the delightful products that its natural grounds produce. Some of these are its coffee and cacao beans.
Costa Ricans or Ticos are known for their craftsmanship.
You will see these in how they carve their wooden sculptures, paint a picture of their daily lives or curate jewelry that speaks of their culture.
Best Costa Rica Souvenirs
Something to taste
1. Costa Rican Coffee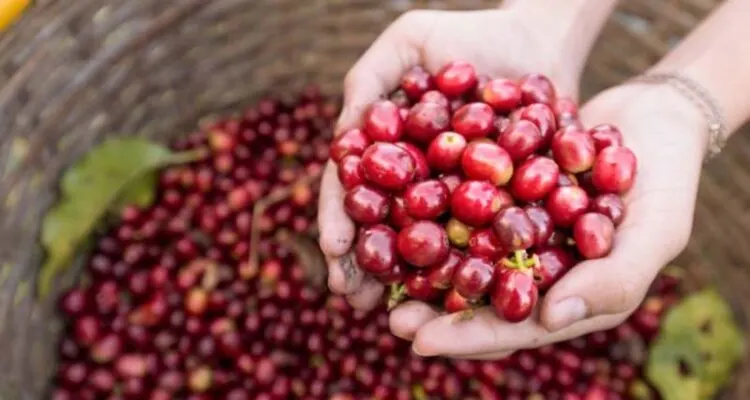 Coffee is one of the most popular Costa Rica souvenirs that visitors buy and bring back home.
The country is well-known for its exceptional coffee, so it does not come as a surprise that tourists would want an authentic taste of Costa Rica that best embodies it.
How do you describe Costa Rican coffee?
Beans cultivated here have a distinct taste of a bright acidity balanced with fruity notes and a round body.
Everyone will surely appreciate the intense aroma that Costa Rican coffee brings.
Get fresh whole coffee beans from local roasters and be able to bring home the same high-quality coffee that you enjoyed on your trip to Costa Rica.
While you're at it, think of buying yourself and a loved one a corridor de cafe.
It is Costa Rica's traditional coffee brewer and is a fun, old-fashioned way of making coffee.
2. Cacique
If you ask locals about the best Costa Rica Souvenirs, chances are they will tell you to get some Cacique.
What is Cacique?
Cacique is an alcohol-based beverage derived from sugar cane. Also called guaro, this drink is considered Costa Rica's national liquor.
You cannot purchase this outside of Costa Rica, so it definitely makes for a great and unique gift for friends back home.
Before you leave Costa Rica, learn how to make a chili guaro so that you can recreate this iconic drink yourself.
Chili guaro is made of Cacique mixed with tomato juice, lime, and tabasco or Costa Rica's very own Salsa Lizano.
3. Costa Rican Chocolate
I believe Costa Rica memorabilia is truly great when it can be consumed!
Therefore, on your trip here, make sure to take some local chocolate as Costa Rica Souvenirs with you.
Costa Rica prides itself on being one of the best producers of world-class cacao for years.
Chocolate that comes from this naturally rich country, especially in La Fortuna, Monteverde, and Puerto Viejo, is powerful, rich, and fruity.
If you go on a chocolate tour, grab the chance to buy some finished products onsite.
This saves you from scrambling through the aisle hours before your flight. Plus, you get to taste the product beforehand.
The story behind making the chocolate bar you're purchasing is also a great memory to share.
4. Salsa Lizano
Salsa Lizano is one of the many popular Costa Rica Souvenirs.
While tourists do not usually buy condiments as souvenirs, you would not want to miss bringing one bottle of this sauce home.
Be it for your personal consumption or as a gift for someone; you are sure to become an instant fan of Salsa Lizano.
It will bring you back to your fond memories of eating local food during outdoor tours or ordering traditional Costa Rican Food in restaurants.
Great news: you can basically find this meat condiment at any supermarket in Costa Rica, so scoring a bottle or two should not be a problem.
Something to appreciate
1. Wood souvenirs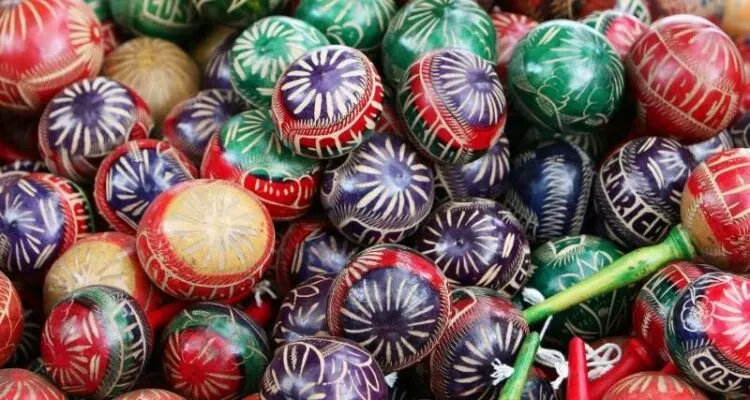 Costa Rica wood souvenirs are all over tourist towns and souvenir shops. Most of the time, they are colorful ornaments for your home or useful tools in the kitchen.
These Costa Rica Souvenirs made out of wood are great examples of the locals' craftsmanship.
If part of your itinerary is a visit to Sarchi, make sure to get wooden memorabilia featuring the Costa Rican ox cart.
This figurine will always remind you of the history and folk tales that surround this national emblem.
For a really creative way of collecting trip souvenirs, why not buy a wooden Costa Rica Christmas ornament?
When the season comes, you can hang it along with the other ornamental keepsakes you got from your other adventures. That way, your Christmas tree will be filled with stories to share.
2. Stuffed wildlife and marine animals
What is a trip to Costa Rica without any visit to its protected natural areas?
We suggest you check out one of the many national parks that are scattered all across the country. A visit will surely make you appreciate animals and plants even more.
On your way out, drop by the souvenir shop onsite and grab a stuffed and huggable version of the animals you just met.
This is a perfect gift not only for kids but also for stuffed toy collectors and home designers.
3. Costa Rica coffee table book
A coffee table book is among the various authentic Costa Rica Souvenirs.
This will show you and anyone reading it some of the country's best sides and why a lot of people pay a visit to marvel at its beauty.
A coffee table book may contain an interesting Costa Rica painting, a brief writeup about the country's culture and the arts, or a unique presentation of Costa Rica landmarks.
You can get a Costa Rica coffee table book in souvenir shops, local bookstores, or online.
Something to wear
1. Handmade Jewelery
Jewelry is a fashionable visitor's choice of a keepsake. Not only are they unique to the place, but they also act as a great way to support local craftsmanship.
You can find Costa Rica products to wear in some standalone shops, the central market, or specialty online stores.
Many handmade Costa Rica crafts that are wearable are sold by local vendors, most of which are also the ones who made the products.
Engage in a meaningful conversation with them, get to know the inspiration behind their jewelry, and purchase something that's more than meets the eye.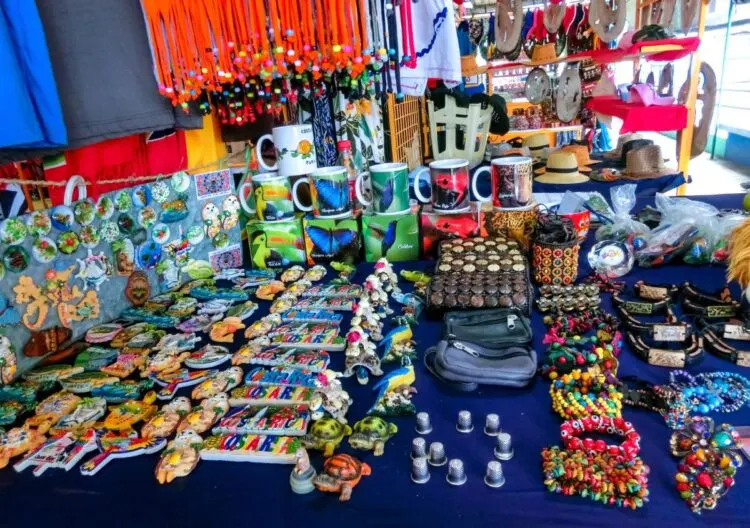 2. Artisanal wear
Have you ever worn something made out of bamboo or banana?
There is such a kind of wear in Costa Rica, something you can buy as memorabilia or even a staple piece of clothing.
You can also look for Costa Rica traditional clothing, which you can showcase to family and friends back home.
Its intricacy and the history behind it are great conversation pieces to have.
3. Tourist shirts
For Costa Rica souvenirs that never fail, get yourself some shirts that show the pride of Costa Rica and the art of Pura Vida.
You can grab some basic tourist shirts at the airport before going or making it special by buying the shirts on location.
You will find vendors selling shirts and beachwear that are perfect for lounging on the sand along the beach.
On tour locations, you will see artful shirts made specifically to commemorate your time in that place.
Where to buy Costa Rica Souvenirs
Head straight to Mercado Central and fill your shopping bags with all things Costa Rica.
Check out the Tamarindo Night Market for a great selection of handcrafted souvenirs and local trinkets.
3. Sarchi
Come to Sarchi for wooden art crafts, artisanal jewelry, and colorful ceramics.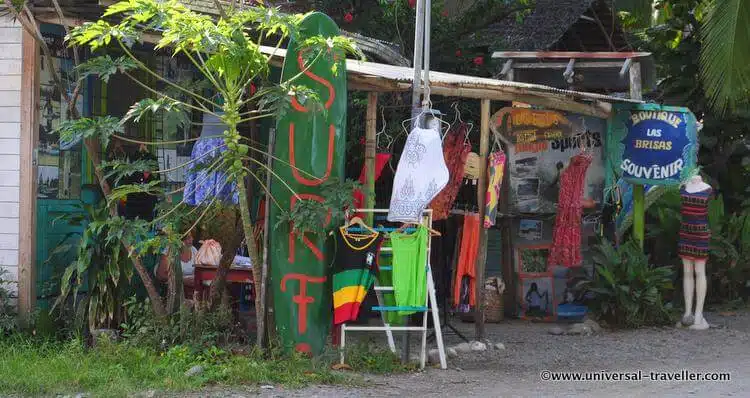 When in Puerto Viejo, purchase some cool shirts and accessories, shouting out loud that you came somewhere where beaches are superb, and surfing is a lifestyle.
5. At the airport
Thinking of where to buy Costa Rica Souvenirs when you lack the time? Don't have any idea on what to buy in general?
Fret not, because the airport has some of the basic things you can buy and bring home.
While your choices will not be as varied as in the souvenir shops outside, there will surely be items that will suit your taste and provide you with the memorabilia you would like to have.
However, the truth is that buying at the airport can be stressful because of the last-minute panic.
This option, however, saves you from carrying souvenir items you bought with you during your tours.
6. Online
It's a great age we live now, and shopping in Costa Rica for items to bring back with you on your flight out can be done online.
This option takes away your worries of excess baggage, customs declaration, and last-minute shopping.
Tips on buying Costa Rica souvenirs
Check if the things you are buying (and their corresponding quantities) are allowed at customs.
You can put off buying liquid items until you deposited your bags and got past security at the airport.
It is ok to haggle with street vendors – but never to a point that it gets awkward.
Never bring home anything from nature: sea shells, sand, pieces of coral reefs and the likes.
Best VPN for Travel: ExpressVPN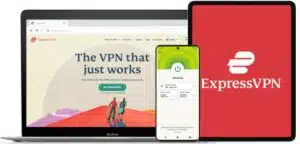 Heading abroad? Use ExpressVPN to access your social media accounts, unblock your favorite entertainment sites, and stay connected with friends and family. And get cheaper flights, of course.
Pros
✅ Next-gen, high-speed servers in 94 countries
✅ Works on iOS, Android, Windows, Mac, Linux, browsers, and more
✅ 256-bit AES encryption protects your data, even on hotel Wi-Fi
✅ Unblocks Netflix and other streaming sites
Cons
❎ No dedicated IPs
Get 3 extra months free of ExpressVPN when signing up for a 1-year plan. That's a 49% saving and a monthly cost of just $6.67! You also get a 30-day money-back guarantee.