The best Costa Rica rainforests have three similar things in particular: they connect you to nature, they give you a rewarding sense of adventure, and they keep you wanting to explore more.
There are many types of forests in Costa Rica, but to see the richness that every visitor of this country describes, head straight towards its lush natural environment.
Many people will say that your vacation in this tropical country is not complete without visiting at least one Costa Rica rainforest.
Best VPN for Travel: ExpressVPN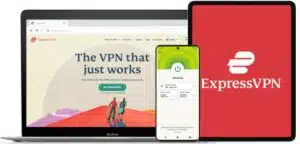 Heading abroad? Use ExpressVPN to access your social media accounts, unblock your favorite entertainment sites, and stay connected with friends and family. And get cheaper flights, of course.
Pros
✅ Next-gen, high-speed servers in 94 countries
✅ Works on iOS, Android, Windows, Mac, Linux, browsers, and more
✅ 256-bit AES encryption protects your data, even on hotel Wi-Fi
✅ Unblocks Netflix and other streaming sites
Cons
❎ No dedicated IPs
Get 3 extra months free of ExpressVPN when signing up for a 1-year plan. That's a 49% saving and a monthly cost of just $6.67! You also get a 30-day money-back guarantee.
Our list of Costa Rica rainforests will definitely have you wishing you are en route to one of these beautiful rainforest tourist attractions.
We also published a Costa Rica Travel Guide and detailed information about Costa Rica transportation to help you plan your vacation.
Did you know?
We work with a local travel agency to help you organize your dream vacation to Costa Rica.
Send us a message with your travel dates and ideas, and one of our Costa Rica experts will contact you.
Costa Rica Rainforests
1. Tortuguero National Park Rainforest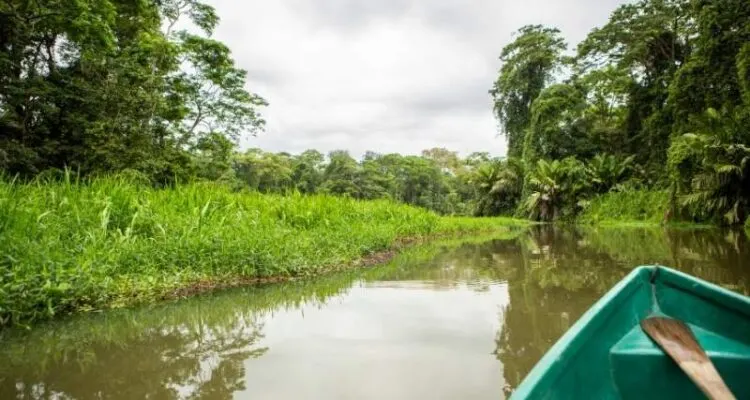 The Tortuguero National Park is a protected site located in the province of Limon.
It is home to a lush Costa Rica rainforest that showcases many migratory and local birds, including toucans, parrots, and kingfishers.
One endangered species that call the rainforest in Tortuguero its habitat is the West Indian manatee.
The jungle within the Tortuguero National Park is widely considered the best rainforest in Costa Rica to visit in February, April, and November.
During these times, you can better appreciate the richness of the forest and take part in the several activities you can do within the park.
Some activities to do in a tropical rainforest, such as the one in Tortuguero National Park, include visiting the hatching turtles, birdwatching, and exploring wildlife by kayak.
About 6,000 mm of rain is experienced in Tortuguero National Park throughout the year. June, July, and December are the wettest months in the area.
2. Manuel Antonio National Park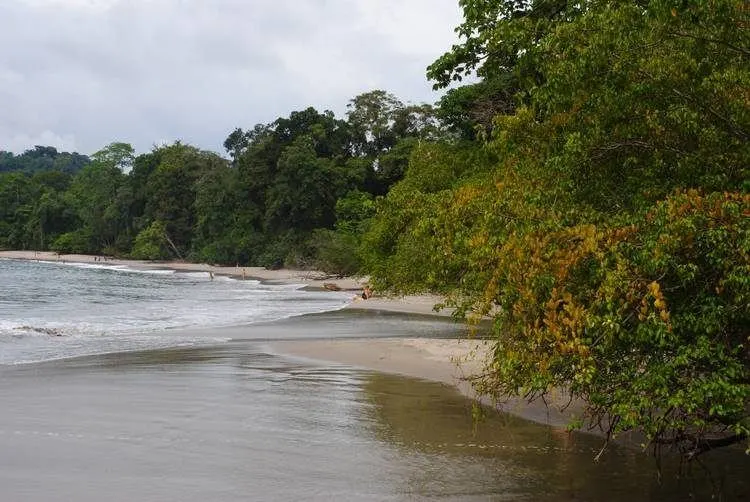 Manuel Antonio National Park is located in the province of Puntarenas in the city of Quepos.
In this massive park, you can see a Costa Rica tropical rainforest visited by many locals and tourists alike. In particular, it is described as a tropical lowland wet forest.
The lush jungle inside the Manuel Antonio National Park may also be considered the most famous rainforest in Costa Rica when it comes to knowing more about the various flora and fauna that the country is known for.
In fact, the park is actively connecting with educational institutions to provide an exceptional outdoor learning activity for students.
Some of the most distinct animals you can encounter in the park are the three species of monkeys common in Costa Rica – the Capuchin, Howler, and Squirrel monkeys.
No matter how close or social they get, never feed them and keep your perishables away from them as it is illegal to give these monkeys food to eat.
Manuel Antonio's is the best rainforest to visit at any given time of the year.
You can hike, zipline, and rappel your way through different parts of the jungle. Be aware, though, that it can get crowded in this park due to its popularity.
Read full article: WHAT TO DO IN MANUEL ANTONIO
3. Corcovado National Park Rainforest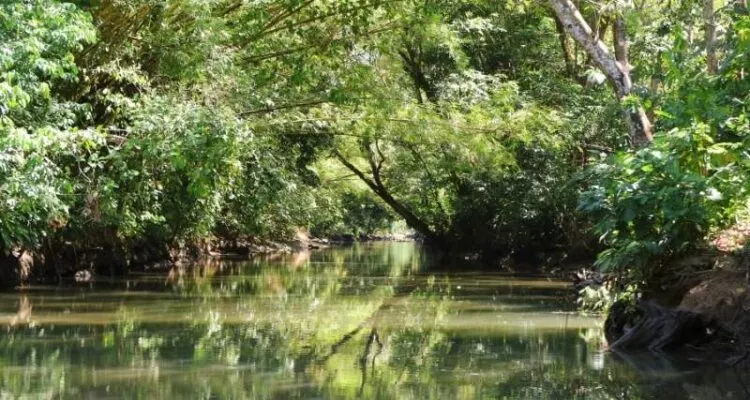 The Costa Rica jungle is definitely at its best at the Corcovado National Park. This rich ecosystem is found at the Osa Peninsula in the province of Puntarenas.
It is known for being called the Amazon of Costa Rica because of its intense biodiversity.
There are a total of 13 ecosystems that thrive in the Corcovado National Park, some of which are primary lowland rainforests.
Given the immensity of wildlife and plant species residing in this park, Corcovado is truly one of the rainforest destinations you must visit in Costa Rica.
Some of the animals waiting to be discovered in this national park include the country's famous poison arrow frog, four kinds of sea turtles and the rare squirrel monkey.
The Corcovado National Park is a tropical rainforest to visit any month of the year, but do expect a wetter season from August to November.
4. Cahuita National Park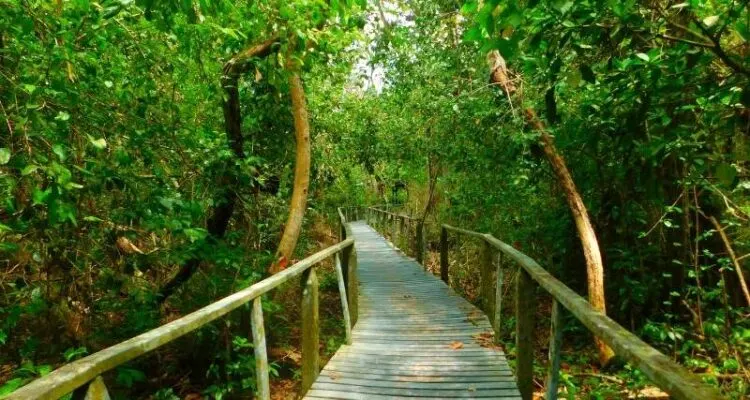 The Cahuita National Park is a protected natural area located in the province of Limon, Costa Rica. This park is best known for its coral reefs tuck beneath the Caribbean coast.
Aside from its 22,000-hectare marine ecosystem, the park is also home to one of Costa Rica's best rainforest to visit.
More than 1,000 hectares of land is filled with various flora and fauna that thrives within the lush environment of Cahuita.
Some of the animal species you can see here are sloths, toucans, and northern tamanduas. When it comes to plants, the park is colored by different types of orchids, among others.
One of the ultimate Costa Rica rainforest activities which you can do at the Cahuita National Park is hiking.
Hire an experienced local guide to get you through the rainforest's trails and see different kinds of wildlife in their natural habitats. Don't forget to bring your binoculars as the animals are even more fascinating up close.
Among all the parks where famous rainforests can be found, Cahuita National Park is the only one that does not charge admission fees to enter its premises.
Instead, the management accepts donations from visitors.
5. Carara National Park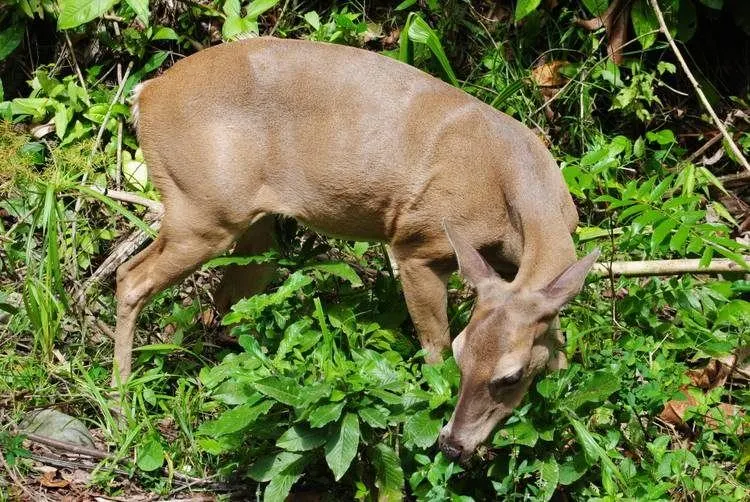 If you are in pursuit of the best jungle in Costa Rica, you might find it at the Carara National Park.
This protected area is situated in the province of Puntarenas and is frequented by many because of its nearness to San Jose.
Birdwatching enthusiasts are regular visitors to this national park due to the varied bird species that you can spot here.
During your Costa Rica rainforest trip at the Carara National Park, you are sure to see many local animals such as the poison arrow frog, the American egret and the two-toed sloth.
Choose between the two available hiking trails and explore the lush park with an experienced local guide.
The beautiful tropical rainforest in Carara National Park is best visited from December until April.
Avoid the months of August to October, especially if you intend to go hiking. Because of the outpouring of rain, several spots may be hard to traverse.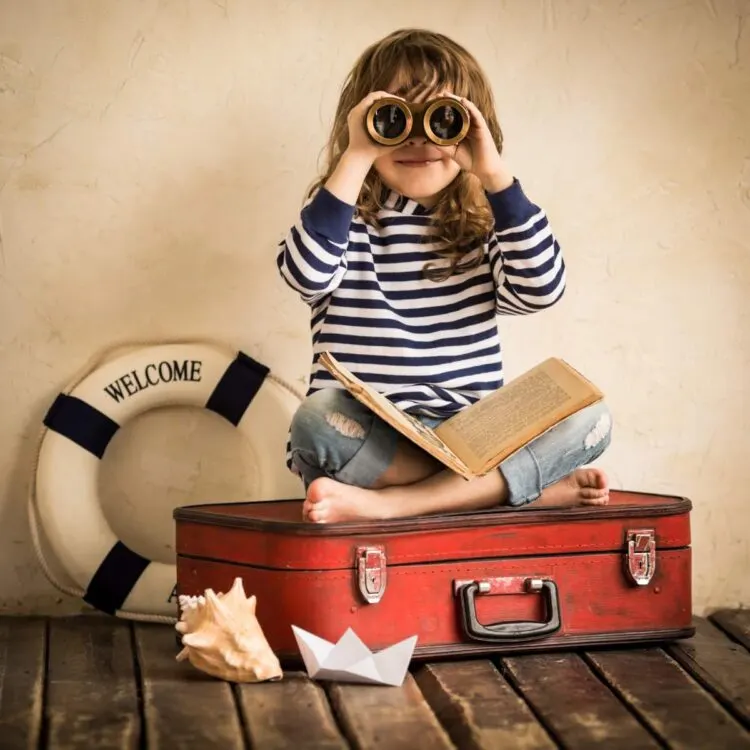 Protect your trip: With all our travel experience, we highly recommend you hit the road with travel insurance. SafetyWing offers flexible & reliable Digital Nomads Travel Medical Insurance at just a third of the price of similar competitor plans.