Costa Rica's hiking is simply rewarding. Enjoy reading through the best hikes in Costa Rica to get closer to nature and more in tune with yourself.
A fun-filled Costa Rica itinerary is never complete without a hiking tour.
Because of the rich biodiversity that thrives in the region, walking in Costa Rica or climbing up to reach its volcanoes has become a popular activity for visitors.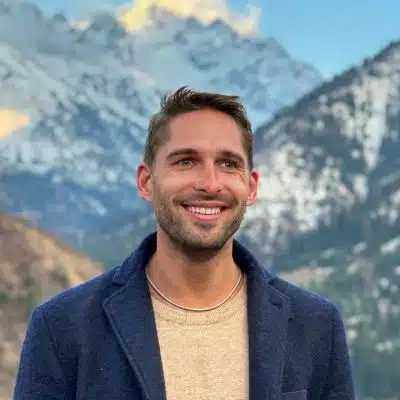 Read on and learn about the best hiking trails in Costa Rica that are just waiting to be conquered.
We also published a Costa Rica Travel Guide and detailed information about Costa Rica transportation to help you plan your vacation.
Did you know?
We work with a local travel agency to help you organize your dream vacation to Costa Rica.
Send us a message with your travel dates and ideas, and one of our Costa Rica experts will contact you.
1. Celeste River and Tenorio Volcano Full-Day Costa Rica Hiking Tour
Go on a full-day Costa Rica hiking tour that takes you around the tropical Tenorio Volcano National Park.
Ten hours of hiking might sound too tedious for you, but the rewards you get from this activity will be with you for the rest of your life.
The villages at the Arenal will be your starting point in this Celeste River and Tenorio Volcano Full-Day Hiking Tour.
For about five miles, you will go through a thriving rainforest.
Listen to your experienced local guide as they explain to you the diverse species of animals and plants you can find in the Tenorio Volcano National Park.
Once you arrive at Los Teñideros, get ready to be mesmerized by the waters that flow from Rio Celeste.
Have you heard about the story of how the river got its color?
They said when God painted the skies, he dipped his paintbrush in the river, making its color a vibrant light blue.
Make a stop at the volcano's waterfalls and furnace vents before coming down to have your lunch.
A 10-hour cloud forest hike does not seem too long now, am I right?
Included:
Transportation
Naturalist guide
Beverages
Lunch
Entrance fee to park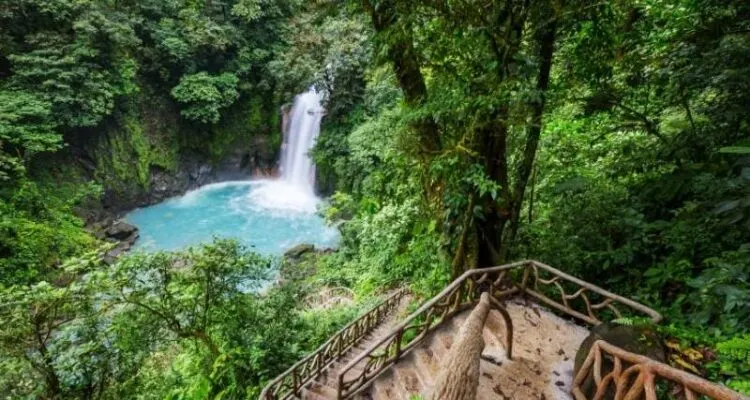 2. Chato and Arenal Volcanoes: 2-Volcano Extreme Costa Rica Hiking
This Chato and Arenal Volcanoes Hike is an activity that lasts for ten hours.
Start by hiking through the dense forest that lies below the two volcanoes.
Your experienced local guide will brief you about the safety and security regulations you need to know before climbing up. Have lunch before going straight to Observatory Park.
There is a rich population of flora and fauna along the trail, so make sure to listen to your guide as they talk you through the whole hike.
End your hike at the Arenal Observatory lodge. Enjoy the sunset that colors the sky overlooking Arenal lake orange.
Your reward for the long hike is a refreshing dip at the natural hot springs in a nearby resort.
Enjoy a complimentary welcome cocktail as you settle down. You have one full hour to relax and enjoy the experience that comes with a volcanic mud facial.
Included:
Entrance fees
Lunch, with a vegetarian option available
Professional multilingual guide
Pick-up and drop off at central La Fortuna hotels
Cocktail in the hot springs
[Form id="6″]
3. La Fortuna: Mistico Arenal Hanging Bridges Park and Lunch
How about enjoying a tour of the Mistico Arenal Hanging Bridges Park and Lunch?
This activity runs for about six and a half hours, with an experienced local guide keeping you company throughout the tour.
This proves to be one of the best hikes in Costa Rica that you can book.
On this tour, you get to visit the La Fortuna Waterfall.
This waterfall is a part of the Arenal Volcano National Park, standing 70 meters high and acting as a water source for the Fortuna River.
Take a cool swim in the natural pool and enjoy taking photographs of these majestic waterfalls.
Your lunch will be served in a restaurant downtown. You will be given a traditional Costa Rican cuisine of your choice.
Eat well – you will need it for the next leg of this Costa Rica hiking trip!
Head straight to the Mistico Arenal Hanging Bridges Park. Prepare to hike a total distance of about three kilometers high up in the canopy.
There are 16 hanging bridges inside the park, and the number of bridges you must conquer depends on the trail you would like to access.
The Main Trail remains to be the most popular route to take.
Included:
Transportation to and from your hotel in an air-conditioned minivan with Wi-Fi
Professional, bilingual guide
All entrance fees
Water
Traditional Costa Rican lunch
Snacks
Insurance
4. La Fortuna: Night-Time Arenal Rainforest Walk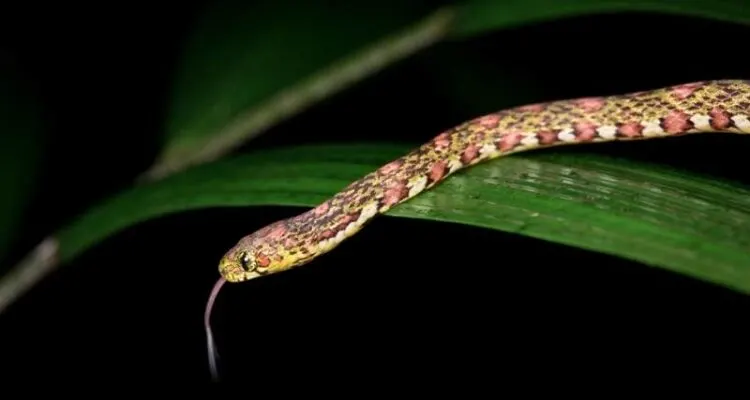 There is a different beauty that the evening gives to our ecosystem.
If you are as curious as I am, sign up for a Night-Time Arenal Rainforest Walk and experience one of the best Costa Rica hiking adventures you will ever have.
The lush forest of Arenal will be your playground as you hike under the moon's light.
Once you begin your tour, you will see how about 60% of the animals act after the sunsets. Because of this, you actually get to see more wildlife species in the dark.
The rainforest night walk will take you in the middle of the 56-hectare rainforests near Arenal Lake.
You will have a different appreciation for the biodiverse environment that makes up a vast portion of the Arenal as you walk through the jungle at night and see just how blessed Costa Rica is for having La Fortuna on its map.
Your tour operator will take care of your transportation to and from the forest. Just bring your flashlight for this Costa Rica rainforest hike.
Included:
Hotel pickup and drop-off
Entrance fees
Flashlight
5. Arenal Volcano, La Fortuna Waterfall, and Hot Springs Tour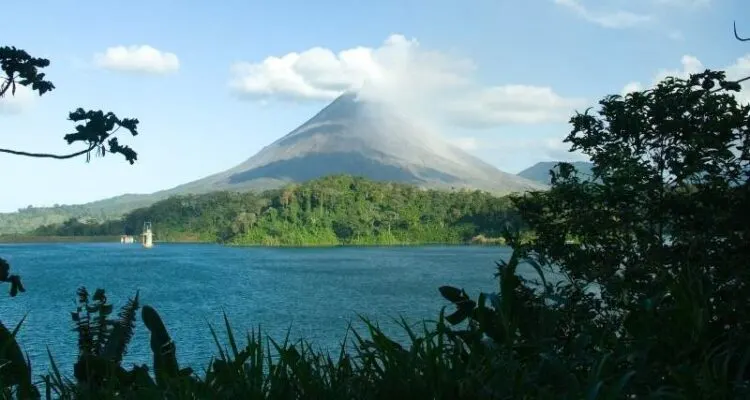 I call this one of the best jungle treks you can take part in, in Costa Rica.
The Arenal Volcano, La Fortuna Waterfall, and Hot Springs Tour bring you all the ultimate things to do when in the region in one package.
This full-day tour will have you feeling pumped up, mesmerized, and refreshed altogether!
Because of the extensive coverage of this particular tour, allot at least ten hours for this activity.
You will be picked up at your hotel and brought to the forest. It will be the start of one of the best picture-perfect La Fortuna hiking trails you will ever conquer.
Imagine seeing the majestic La Fortuna river and waterfall as you travel to the next destinations.
A tractor cart will then take you up the hill for a better look at the surroundings. Afterward, take on an Arenal Volcano hike and enjoy the view from the area's highest viewpoint.
You deserve to relax after a long tiring hike. Rest your bones and soak in natural hot springs, as you call it, a day.
Included:
Pick-up and drop off at your accommodation in La Fortuna
Local guide
National Park fees
Natural hot spring resort fee
Lunch and beverages
About the Author
More info
Best VPN for Travel: ExpressVPN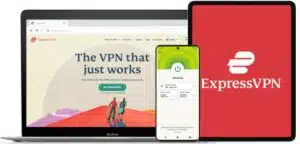 Heading abroad? Use ExpressVPN to access your social media accounts, unblock your favorite entertainment sites, and stay connected with friends and family. And get cheaper flights, of course.
Pros
✅ Next-gen, high-speed servers in 94 countries
✅ Works on iOS, Android, Windows, Mac, Linux, browsers, and more
✅ 256-bit AES encryption protects your data, even on hotel Wi-Fi
✅ Unblocks Netflix and other streaming sites
Cons
❎ No dedicated IPs
Get 3 extra months free of ExpressVPN when signing up for a 1-year plan. That's a 49% saving and a monthly cost of just $6.67! You also get a 30-day money-back guarantee.