Are you looking for the best things to do in Cozumel, Mexico? Our Cozumel guide has all of them, including Cozumel scuba diving and Cozumel restaurants, that you must try.
Cozumel Island is as beautiful in person as it is infrequent visitors' stories and photographs.
This paradise in Mexico is well-known for Cozumel scuba diving. Many entities and reviews have regarded this part of the Yucatan Peninsula as one of the best diving spots in the world.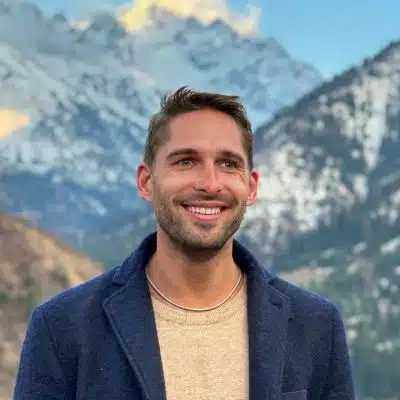 If your main reason for visiting Cozumel is scuba diving, why not stretch your itinerary a bit and experience everything the island offers?
Cozumel, Mexico, is home to many white-sand beaches perfect for a day out under the sun.
The place also boasts excellent gastronomy. Go on Mezcal tours, sample local cuisines, eat the famous lionfish pizza and even get to make your own chocolate bar!
Are you the adventurous type? Try zip-lining, kayaking or ATV touring.
All the ultimate things to do in Cozumel, Mexico, are right here, so begin scrolling and start planning!
Where is Cozumel?
Cozumel is an island in Southeastern Mexico. It belongs to Quintana Roo and is one of the state's ten municipalities.
Cozumel is located in the northwestern part of the Caribbean, near the Yucatan Channel and surrounded by the Caribbean Sea. It lies 16 kilometers or 10 miles off the Yucatan Peninsula.
Read here more about where Cozumel, Mexico, is located.
When is the best time to travel to Isla Cozumel?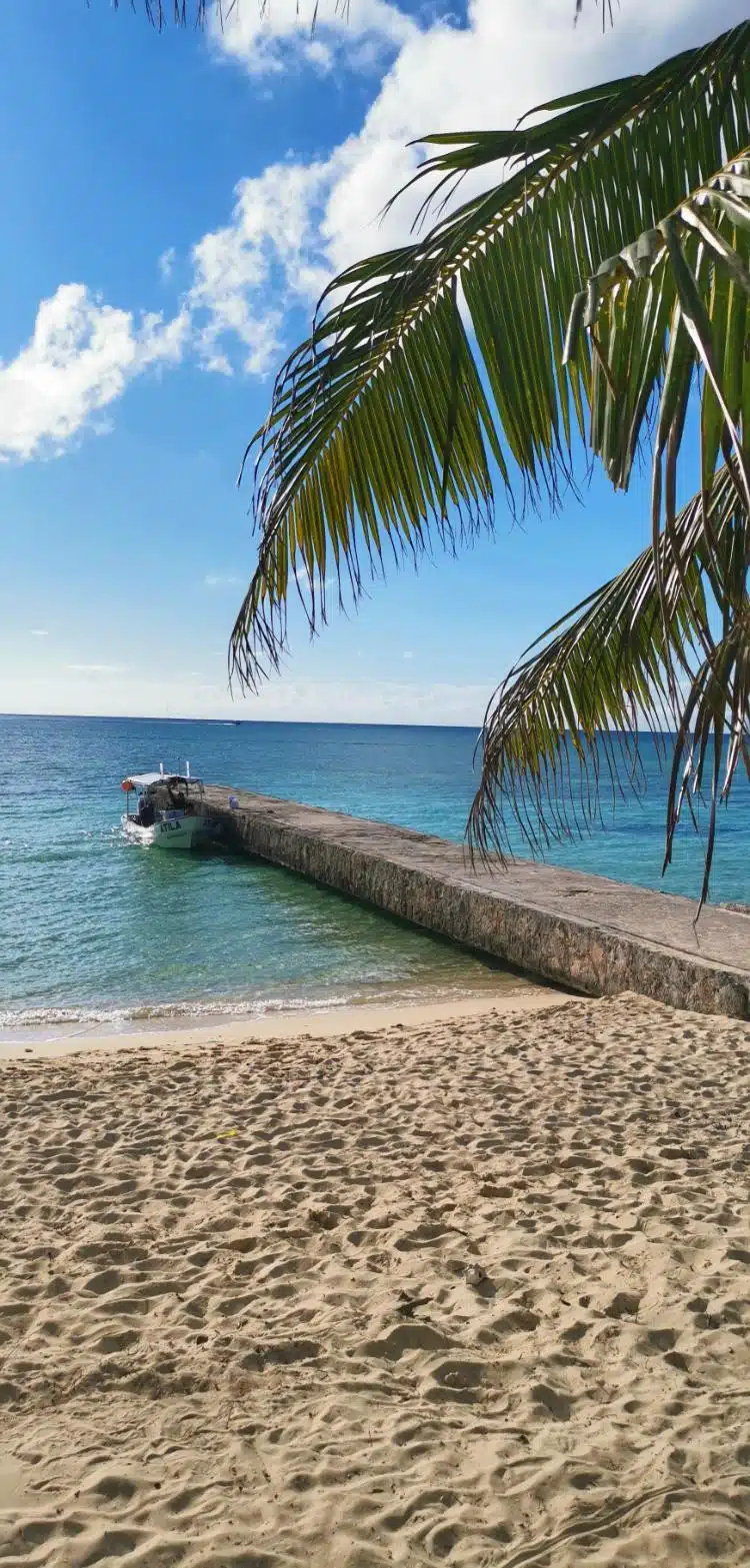 The best time to visit Cozumel is around March to June, with April being arguably the best month to visit.
During this time, the weather is at its best. The hurricane season has ended, and the temperatures are comfortably warm.
Also, turtles are starting their nesting season around this time – an occurrence you definitely should check out.
Around the end of April, if you time your visit, you can join the well-loved event called the El Cedral Festival.
If you can, stay away from June to November – the hurricane season!
The best time to dive in Cozumel is during winter as it's eagle ray season and the weather is cooler. April is a lovely time to visit Cozumel; however, the currents can be a little weird for diving.
How to get to Cozumel, Mexico
One option to travel to Cozumel Island is via the Cozumel International Airport (CZM.) Some major airlines that fly to Cozumel include American, Delta, and United.
If you are coming via cruise, there are three piers where ships are moored, all of which are located in San Miguel de Cozumel: the Puerta Maya Pier, the Punta Langosta Pier, and the International Pier.
Punta Langosta is most preferred by those who would like to arrive near many of the town's tourist spots conveniently.
From the mainland Yucatan Peninsula, you can catch a ferry from Playa del Carmen to Cozumel, which runs regularly. The trip takes about 45 minutes.
Click here for the Cozumel Ferry Schedule.
We also published detailed guides about how to get from other popular destinations in Mexico to Isla Cozumel.
[mv_create key="59″ type="list" title="How to get to Cozumel" thumbnail="https://www.universal-traveller.com/wp-content/uploads/2021/04/How-to-get-from-Cancun-to-Cozumel-Mexico.jpg" layout="grid"]
Things to do in Cozumel Mexico
1. Cozumel Scuba Diving
Scuba diving is at the top of everyone's list of best things to do in Cozumel, Mexico – and I can personally testify why.
I am sure that most, if not all, of the people traveling to Cozumel, Mexico, have read or heard that the island is home to some of the best diving spots in the world!
The stunning coral reefs and diverse marine life that can be found underneath its warm blue waters are true sights to behold. These are things you simply cannot see from a boat!
When you decide to go scuba diving in Cozumel, I highly recommend ScubaTony. Considered one of the top-rated tour operators in Cozumel, ScubaTony specializes in small-group diving tours catering to beginners and experienced divers.
The ScubaTony team works super professionally and emphasizes safety. Our divemaster Jesus and the captain "El Capitano" made us feel welcomed aboard and organized all our dives well.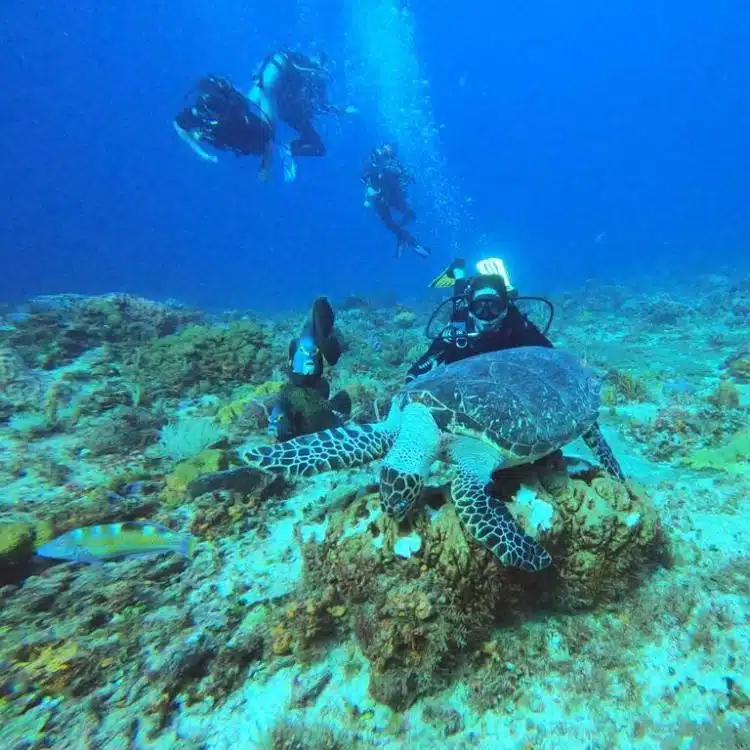 For first-timers, you have beginner reefs such as Paradise and Tikila. For advanced certified divers, you have Devil's Throat, among others.
Our highlight was a night dive and the wreck dive. Check out the video above for some impressions.
2. Punta Sur Ecological Park
The Faro Celerain Eco Park, also known as the Punta Sur Eco Beach Park or Parque Punta Sur, is an ecological park in Cozumel. Measuring 247 acres or 100 hectares in size, it is the largest natural reserve in the area.
Among the many highlights of this eco-tourist park is the Colombia Lagoon. It is home to a lush mangrove jungle and bountiful wildlife.
The unassuming Celarain Lighthouse towers above the ground, still high and mighty after being of use for centuries now.
There is a Navigation Museum where you can learn about the island's maritime history.
Not far from the museum are Mayan ruins situated right along the beautiful beach. Walk around and admire the artistry and resourcefulness being spoken by each structure.
3. Cozumel Beaches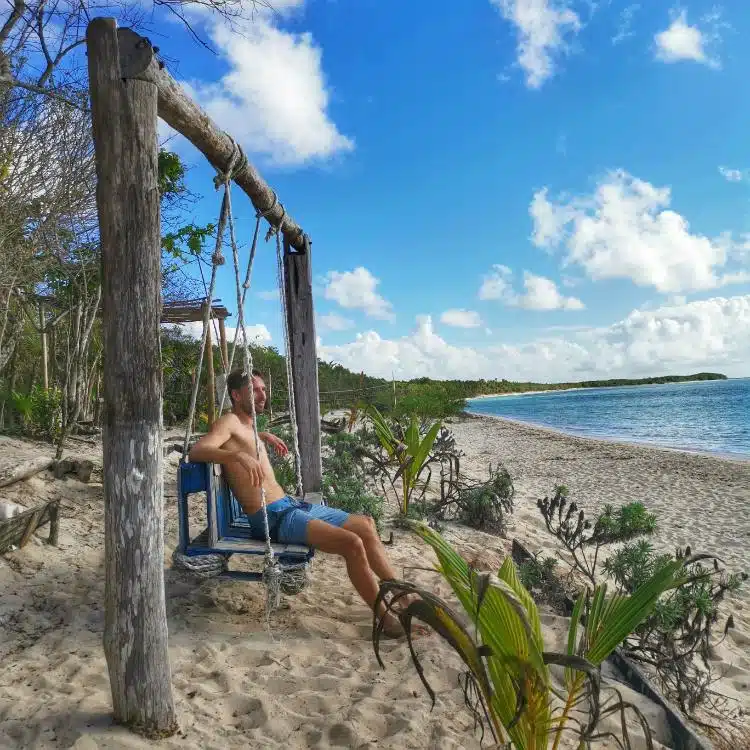 Cozumel has it all if you are fond of secluded beaches or are up for a full day of activities.
Here are the best Cozumel beaches to check out:
Palancar Beach
Visiting Palancar Beach is among the best things to do in Cozumel, Mexico, for free.
The beach boasts of its white sand and blue waters. You can swim, snorkel, or just lounge by the beach at Playa Palancar. There are plenty of Cozumel activities which you can do here.
Did you know? Palancar Beach got its name from the Palancar coral reef, which can be found offshore.
Paradise Beach
Paradise Beach is arguably on everyone's list of things to do in Cozumel. In fact, it is one of the best Cozumel beaches to visit for families.
For a minimal fee, you get to enjoy the beach club facilities at Paradise Beach. You can have fun under the sun with their inflatables, paddleboards, and kayaks.
Stingray Beach
If you are staying in San Miguel, Stingray Beach is one of the best Cozumel beaches near you.
There are many stingrays off the shore, hence the name. Feed them and swim with them – they are harmless marine creatures!
Playa Chen Rio
Playa Chen Rio is perfect if you want a lazy day at the beach, just lounging and enjoying the ocean views.
While the waters here can be rough due to huge rocks, you can still enjoy a good swim and snorkel.
4. Cozumel Restaurants
Breakfast: La Monina Restaurant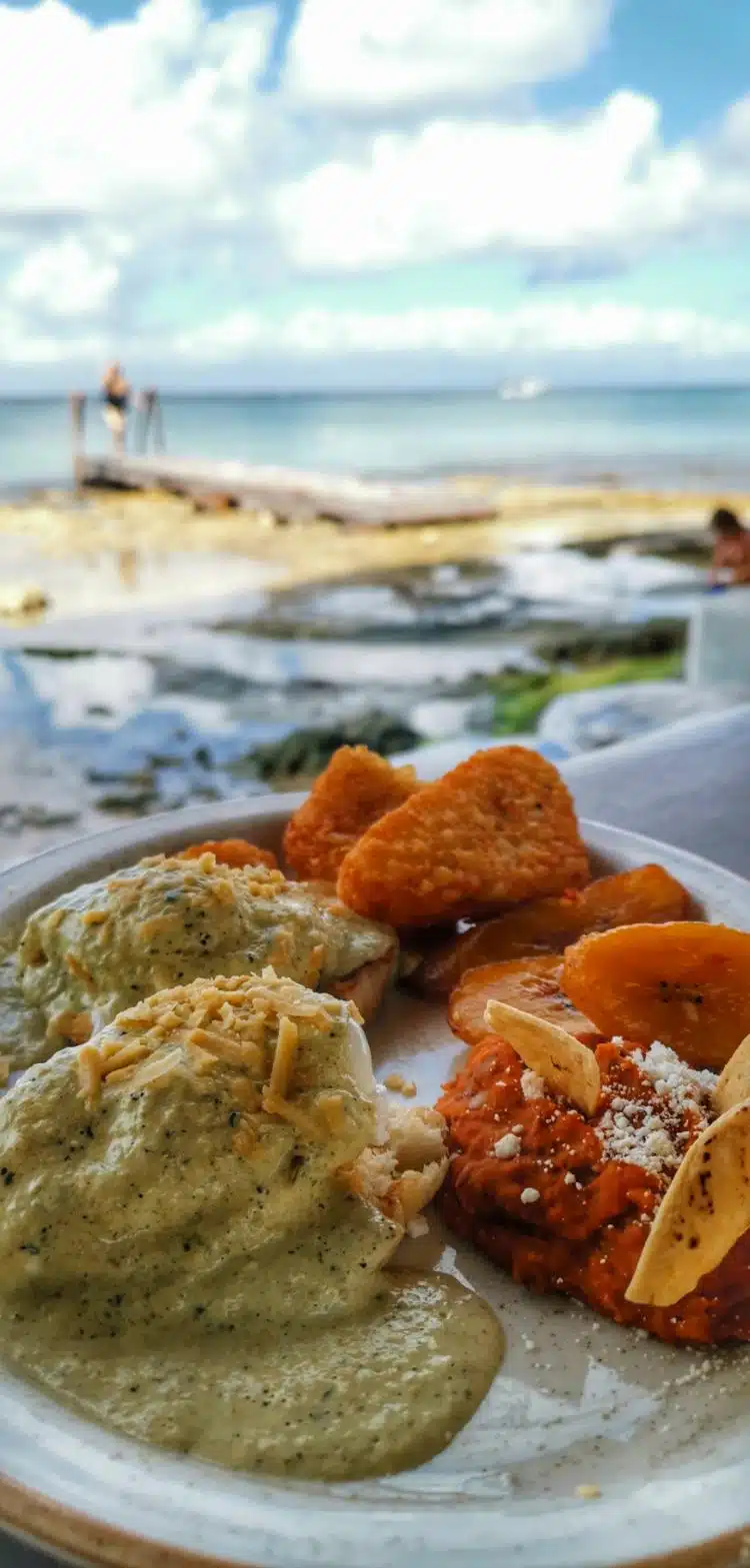 La Monina Restaurant is located right on the beach near the ferry terminal. Is there a better way to start the day other than having a good breakfast with a view?
I recommend "Huevos Poché en salsa de chile xcatic" (photo above).
If you visit La Monina during dinnertime, try their Ensalada Caprese and Chicharron de Queso. End your meal with some local Mezcal or a couple of margaritas.
Tacos: Taqueria El Pique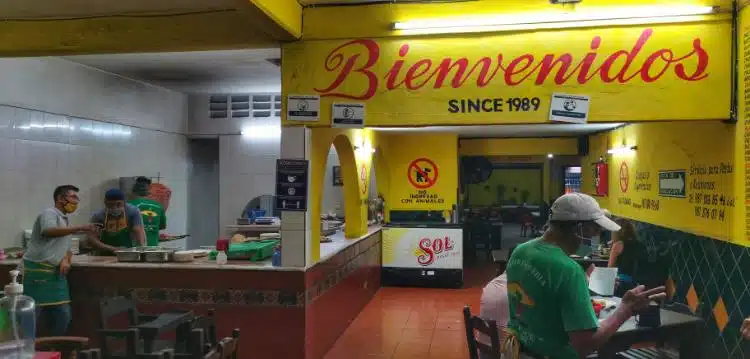 A visit to Taqueria El Pique is one of the best things to do in Cozumel. It is among the Cozumel restaurants that will surely be recommended to you by others.
This local favorite is very busy every time – and you'll know why once you taste their food.
They are best known for their excellent authentic tacos. Some must-try tacos are the el pastor, chorizo, and chuleta.
Pizza and beers: Cerveceria Punta Sur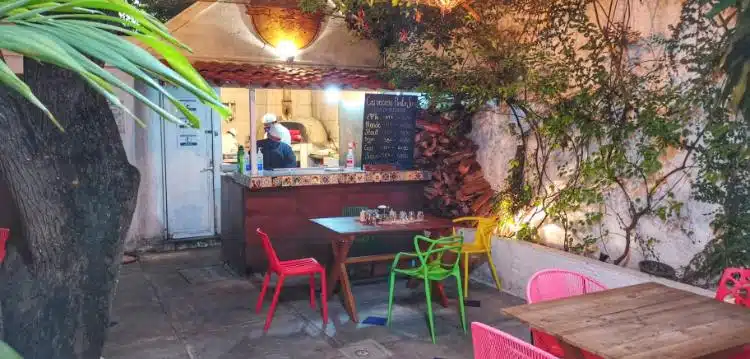 If you are looking for a good craft beer in Cozumel, Mexico, go to Cerveceria Punta Sur. It is one of the most well-loved Cozumel restaurants out there.
And if you are looking for something to go with your lovely drink, I highly recommend ordering their wood-fired Lionfish Pizza! Although subject to availability, you'll see from the restaurant reviews just why this dish is worth coming back for.
Aside from their delicious pizza, another must-try is their homemade empanadas.
5. 10 Experiences Tour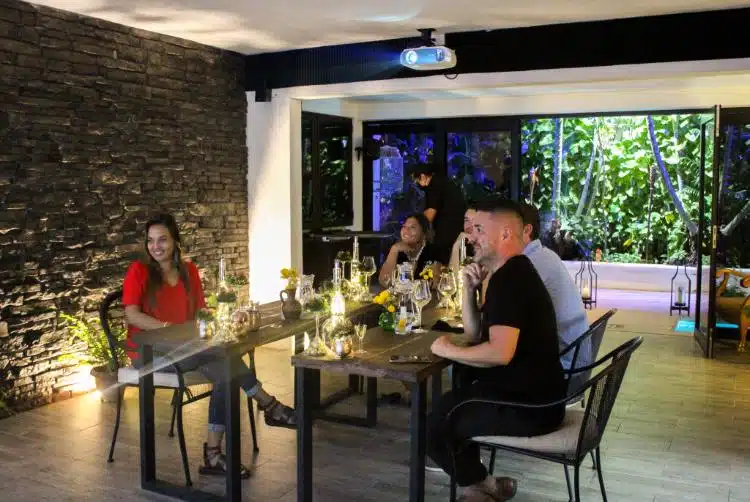 10 Experiences is the concept of Chef Alejandro Torres and his wife, Lorena. They open their lovely home to guests who want to tour Mexico's ten regions through food and drinks.
With every sumptuous dish comes a carefully selected wine, beer, or cocktail. This is then tastefully accompanied by great music and beautiful storytelling.
Some dishes curated to represent Mexican regions include Mezcal with Chilcuaguate Root for Cozumel and Guava Sweet Roll for Mexico State.
Choose the time of your tour and be ready to immerse in the world of unique gastronomy for three hours.
Aside from 10 Experiences, Chef Alejandro also offers 7 Experiences, 5 Experiences, 3 Experiences, and El Traguito.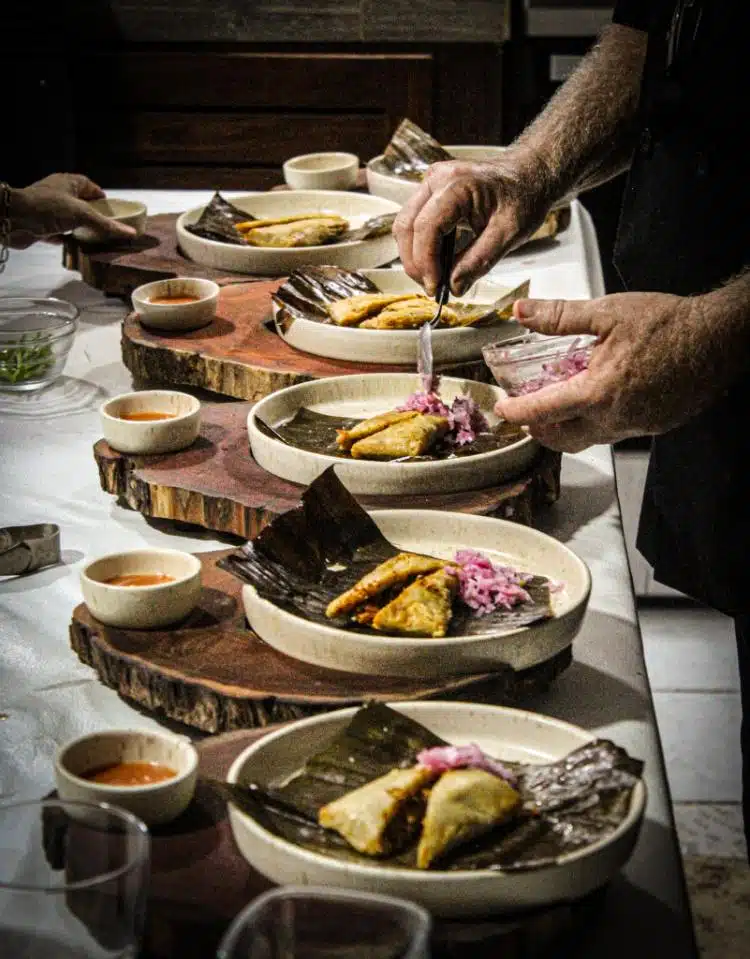 6. Atlantis Submarine Expedition
Looking for things to do in Cozumel? Go for an Atlantis Submarine Expedition.
Imagine diving 100 feet or 30 meters in a submarine and seeing all the marine life moving underwater.
Get to see why Cozumel, Mexico is among the top dive destinations in the world! Start your journey in Chankanaab, an environmentally protected marine park.
An experienced guide will be with you as you participate in the Atlantis Expedition inside a US Coast Guard-certified submarine.
Cool down with a complimentary rum or fruit punch and receive your dive certificate, an apt reminder of your awesome time in Cozumel.

7. Cozumel Private Jeep Tour with Lunch and Snorkeling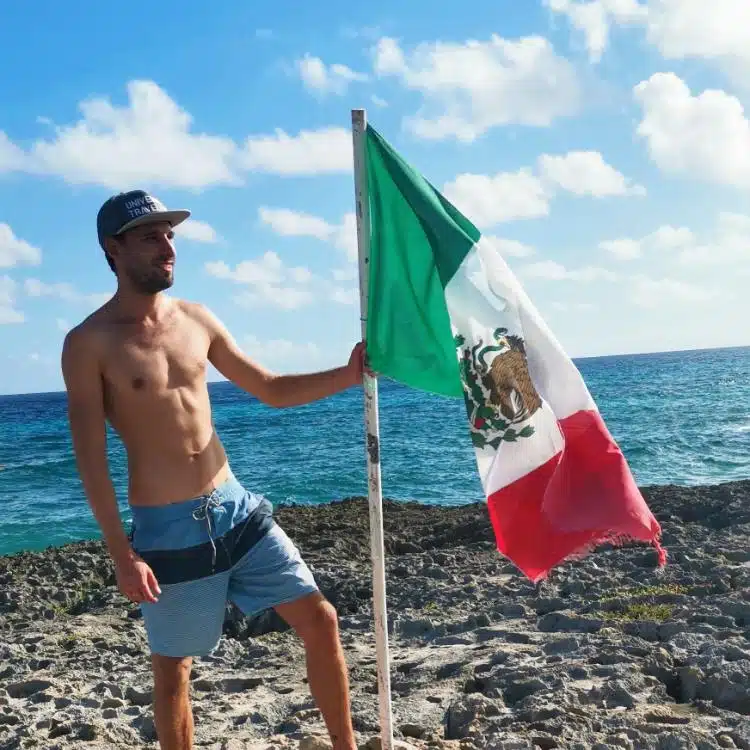 How about doing many of the best things to do in Cozumel in the coolest way possible – a Private Jeep Tour!
Expect to see beautiful beaches, snorkel clear waters and taste some of the best Cozumel food items in five hours.
During your tour, you will visit a tequila factory to learn more about what happens during distillation. Be ready to sample different flavors and choose your favorite one.
Should you like to add or change any part of your itinerary, you are free to do so. And, if you wish to have extended time at any given stop, your guide will be more than willing to give in!

8. El Mirador
El Mirador is on the eastern portion of Cozumel Island. It is a coral rock formation, and in English, the name means "Viewpoint."
Once you reach El Mirador Beach, you will find hammocks to rest in and food vendors offering different refreshments.
The highlight of the beach is, of course, the rock formations. You can climb on top of the rocks and take breathtaking views of the Caribbean Sea.
Be sure not to miss having your picture taken with the Mexican flag atop El Mirador! This is one of the Cozumel activities that are truly for the books!
9. San Miguel, the Capital of Cozumel
San Miguel is the only city in Cozumel, Mexico. It is the island's capital.
Many of the best things to do in Cozumel are in San Miguel. There are many restaurants here where you can dine in and have a taste of authentic Mexican cuisine.
There are also many shops here where you can do your souvenir shopping. The goodies range from local art to tourist staples.
Once you get tired of roaming around, you can check out the Zocalo, Cozumel's central park, and just relax and see locals go by.
Cruise ships dock in San Miguel, and when they do so, the place becomes busy and crowded. But when everyone leaves at night and continues with their journeys, you see San Miguel transformed into a simple and sweet vacation spot.
Cozumel Historical Walking Tour with Lunch
Discover the waterfront and downtown San Miguel in this three-hour Historical Walking Tour.
This is the best way to get acquainted with Cozumel's capital.
Your experienced tour guide will take you to great landmarks across town, including the Monument of Two Cultures and the Mestizaje monument.
What is a Cozumel tour without tequila? Learn about this well-loved spirit and sample Mexico's pride as you learn.
After seeing the Mexican flag monument, the Cozumel Clock Tower, and the island's first City Hall, relax and enjoy your time at the Choza restaurant.

10. Watch Sunset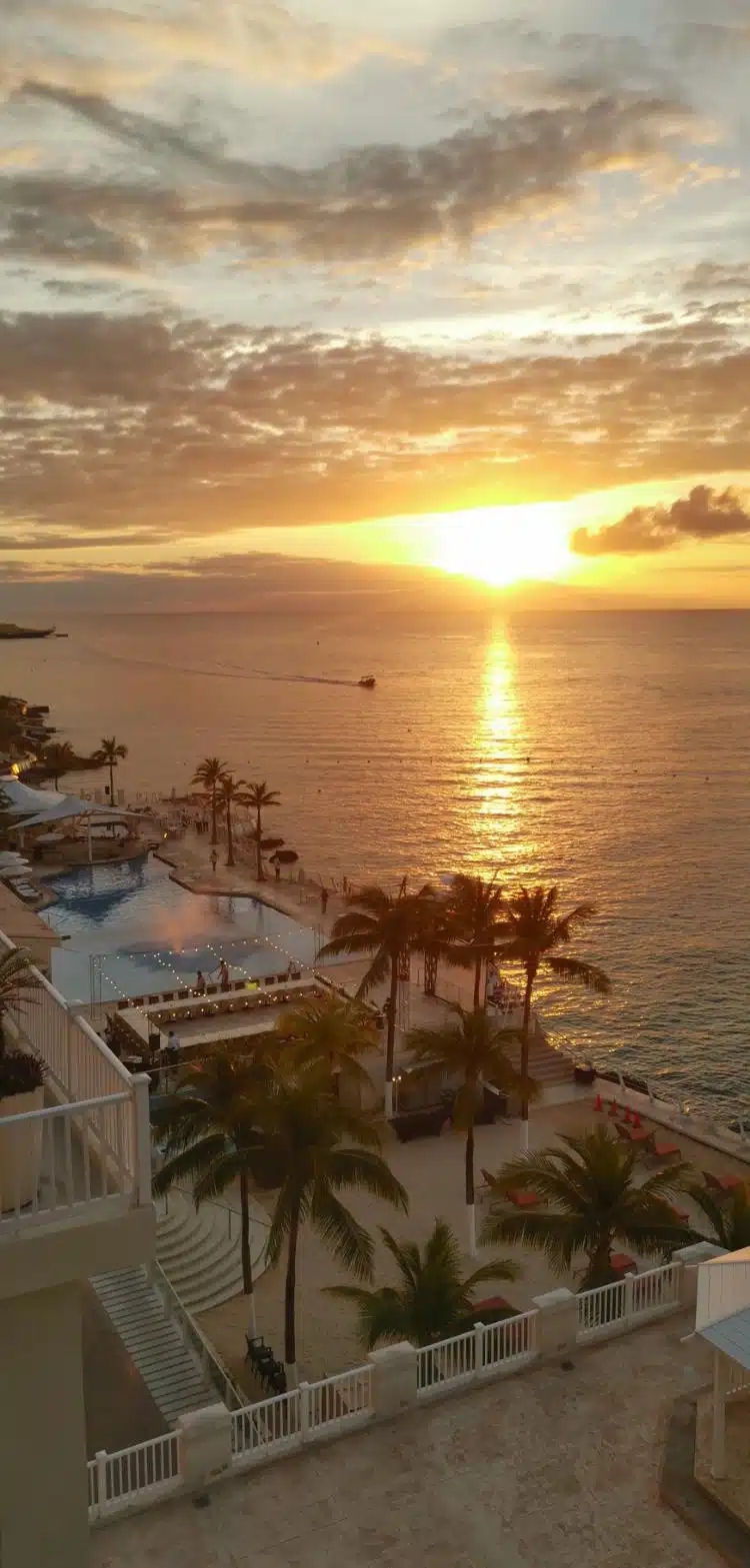 Cozumel, Mexico, has some of the best sunsets you will ever see. Sunset watching is truly one of the Cozumel activities you should not miss.
Catch yourself having a glass or two of your choice of beverage and wait for the magic hour to happen in a local bar. Better yet, relax in your accommodation or head to the nearest beach and watch the sky turn magnificent orange.
The sunset from our paradise of a place, Casa Phoenix Cozumel, is truly mesmerizing. We have the ocean as our backyard, so we can swim, snorkel and then catch the sunset all in the comfort of our accommodation.
11. Catamaran & Sunken Ship Snorkeling Adventure
Your list of things to do in Cozumel will not be complete without a snorkeling adventure.
Why not take it up a notch and join this Catamaran & Sunken Ship Snorkeling Adventure in Cozumel!
For more than four hours, find yourself aboard a cool Catamaran enjoying the blue waters of Cozumel.
Prepare to go underwater, snorkel, and see the rich marine ecosystem that Cozumel Mexico is most known for.
What makes this trip extra special is that you get to marvel at a sunken ship tucked beneath the ocean floor.
Afterward, relax on the beach and enjoy a well-deserved Mexican lunch.

More Cozumel Tours
1. Zip Line Adventure at Chankanaab Park
Go on a two-hour Zipline Adventure at Chankanaab Park and see Cozumel island from a different point of view.
This zipline in Chankanaab Park will take you soaring above the lush environment of Cozumel.
Get oriented by your experienced guides with the different circuits in the park.
The park will provide all instructions and safety gear; the good news is that even beginners can do this Cozumel activity!

2. Seaside Chocolate Workshop and Wine Tasting
Head to Stingray Beach and get to experience a unique way of learning! This Seaside Chocolate Workshop and Wine Tasting is ideal for those wanting to know more about Aztec and Mayan food techniques in a fun environment.
Get ready to sample great chocolate tastefully paired with red wine. One of the highlights of your tour is being welcomed with a chocolate martini – you couldn't get any sweeter than that!
3. West Coast E-Bike Snorkeling Tour
This West Coast E-Bike Snorkeling Tour makes exploring Cozumel extra fun!
Your guide will take care of everything – from explaining all safety procedures to ensuring you enjoy all the Cozumel activities lined up for you.

4. ATV Adventure to Jade Cavern
Among the best things to do in Cozumel, Mexico, is exploring its thick jungle.
There is no more exciting way to do so than by ATV! Travel through dirt paths and make your way to the Jade Caverns cenote.
Stop to swim, enjoy the scenery's beauty, and feel closer to nature.
5. Pirate Ship Cruise with Dinner & Show
Sign up for this Pirate Ship Cruise with Dinner & Show and have a thrilling night by the waters.
Get entertained by the pirate crew as you enjoy your gourmet dinner while passing by notable points in Cozumel, Mexico.
Make your night more exciting by opting to add a Deluxe Open Bar to your experience.
Where to stay in Isla Cozumel, Mexico?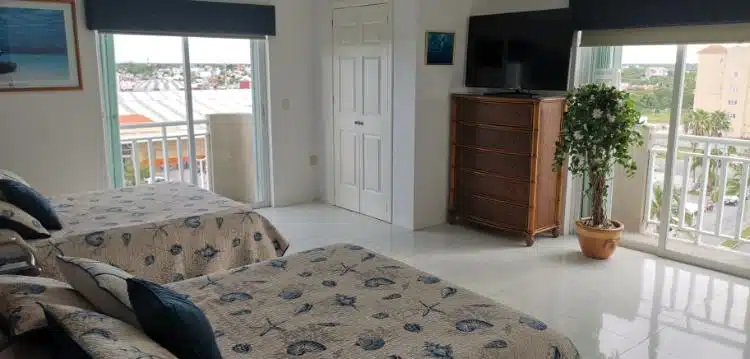 During our trip to Isla Cozumel, we stayed at "Casa Phoenix Cozumel." It's a beachfront apartment on the 7th floor with four suites.
The Cozumel Suite faces the ocean, with amenities that aim to complete your stay. You can access a 50-foot oceanfront terrace equipped with a hot tub spa.
The Beach Suite, too, is oceanfront. The room boasts its tasteful Tommy Bahama furniture. You can enjoy a hot dip in the tub from here as well.
The Divers' Suite is quite large, with two queen beds dominating the space.
Finally, you have the Tropical Suite, which shows you a charming view of the town. The suite is equipped with essential amenities.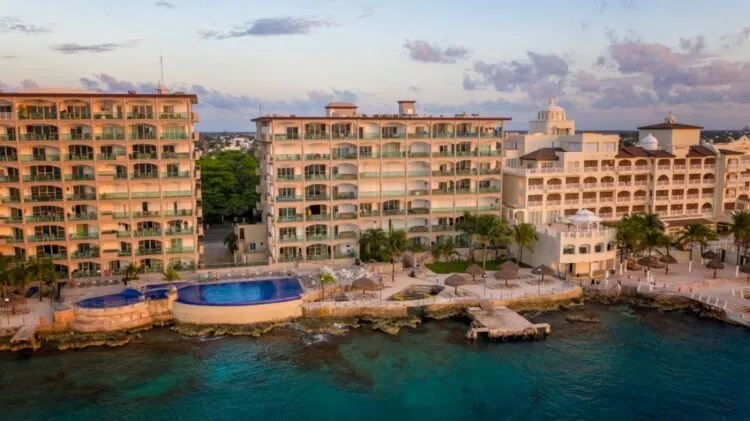 The owners of Casa Phoenix Cozumel, Bill and Allison Mencarow, have quite a story to tell. After losing their Texan home to a fire in 2001, their scheduled trip to Cozumel gave them a new perspective on life.
After finding potential in an oceanfront property being built, they formed Casa Phoenix Cozumel.
To perfectly encapsulate their "rise from the ashes," they named the place Phoenix.
Best way to travel around Isla Cozumel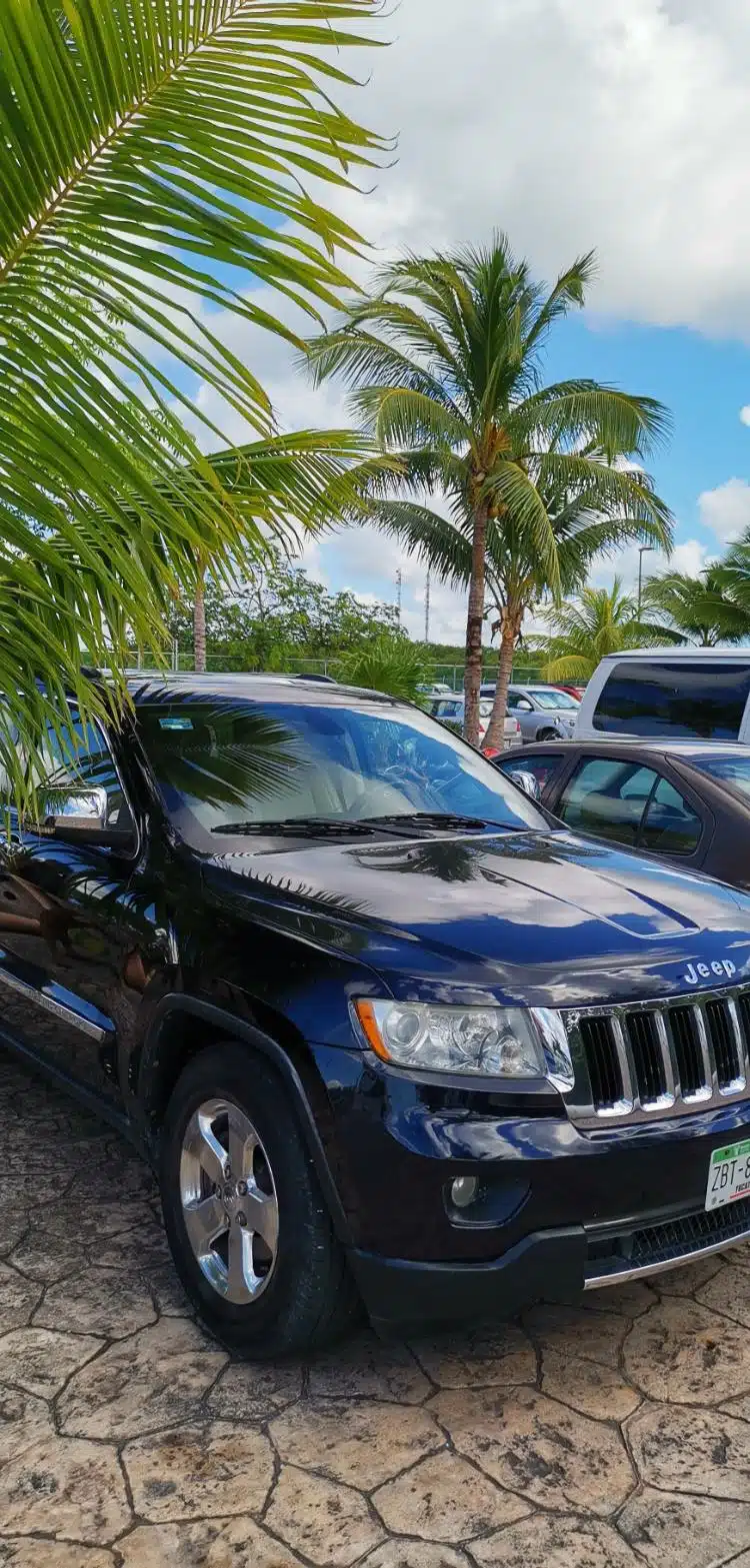 The best way to explore Isla Cozumel is by rental car, scooter, or ATV. We rented a brand new Jeep from Scuba Tony Dive Shop.
Exercise extra caution if you go by scooter, more locally known as a moped. Check everything before taking it from the rental shop, and do not be anxious to have it replaced should you find something questionable about it.
Also, do not skimp on insurance when renting a moped. And when you drive, be sure to wear your helmet and follow road rules.
If you have a rented vehicle, it is easier for you to go from one destination to another. However, if you opt-out of renting, many Cozumel activities and tourist spots are a short walk from each other.
There are also taxis available on the island. Fares are standardized, so you are far more likely to encounter bargaining drivers.
The same taxis and their drivers can be rented out for a day's tour.
Frequently Asked Questions about Isla Cozumel Mexico
Best VPN for Travel: ExpressVPN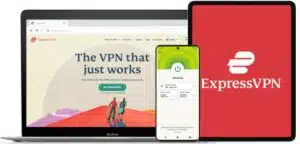 Heading abroad? Use ExpressVPN to access your social media accounts, unblock your favorite entertainment sites, and stay connected with friends and family. And get cheaper flights, of course.
Pros
✅ Next-gen, high-speed servers in 94 countries
✅ Works on iOS, Android, Windows, Mac, Linux, browsers, and more
✅ 256-bit AES encryption protects your data, even on hotel Wi-Fi
✅ Unblocks Netflix and other streaming sites
Cons
❎ No dedicated IPs
Get 3 extra months free of ExpressVPN when signing up for a 1-year plan. That's a 49% saving and a monthly cost of just $6.67! You also get a 30-day money-back guarantee.
Is Cozumel safe?
It is safe to visit Isla Cozumel. Even if you are traveling alone, be confident that you will be in good company. The island has lower crime rates compared to other parts of Mexico. Still, exercise caution while you are there. It is also wise to check the Mexico Travel Advisory before your trip to Cozumel.
What is Cozumel Mexico known for?
Cozumel, Mexico, is primarily known for Cozumel scuba diving. Dive Magazine even regards the dive sites of Cozumel as one of the most popular diving destinations in the world. Cozumel, Mexico, is also known as a top cruise destination. It is often cited as one of the busiest cruise ports worldwide.
What can you do in Cozumel on your own?
You can definitely enjoy Cozumel excursions on your own! You can hop from one charming beach to another, lounging and swimming in solitude. You can also stroll downtown San Miguel to visit the Málecon boardwalk and El Museo. While at the waterfront, don't forget to go souvenirs and art shopping. On your own, you can also enjoy sampling some Yucatan specialties and must-try Caribbean food in various Cozumel restaurants.
What is the best month to go to Cozumel?
The best month to go to Cozumel is in April. Although the dry season is about to end, the weather is at its best, and the best deals are around the corner. Turtles are starting their nesting season, too, so it will be an excellent opportunity to catch this natural phenomenon.
How many days do you need in Cozumel, Mexico?
Allot at least one week to explore the best of Cozumel, Mexico. If you are coming on a cruise, chances are you get to spend only a day in Cozumel. If given the opportunity, stay awhile and roam around, do a couple of Cozumel activities from our list, and try local dishes from Cozumel restaurants.
Disclaimer: I was invited by Scuba Tony, Casa Phoenix Cozumel, and 10 Experiences. My opinions, as always, are solely my own.